By now, we're sure you've all heard of FamilyMart's brown sugar bubble milk drink that's priced ridiculously low (RM6.90 with a current discount to RM4.90) for a beverage of its kind.
In comparison, Xing Fu Tang is priced at RM12.50 (or RM13.50 for a hot version) and Tiger Sugar is priced at RM12.90.
As curious concerned citizens, we had to check it out for ourselves.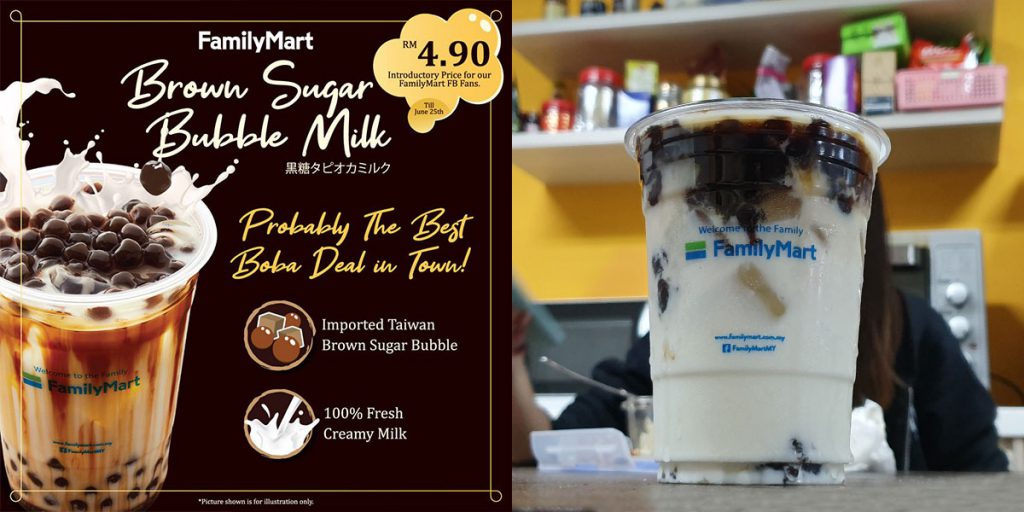 For this drink, FamilyMart used Farm Fresh Milk which wasn't as creamy or as milky as we thought it would be. But perhaps that's great for not getting jelak of the taste after a full cup.
Their Taiwan Brown Sugar Bubble was reheated in a microwave before being added to the cup of cold milk. While it created a contrasting warmth, the pearls were rather gooey and soft.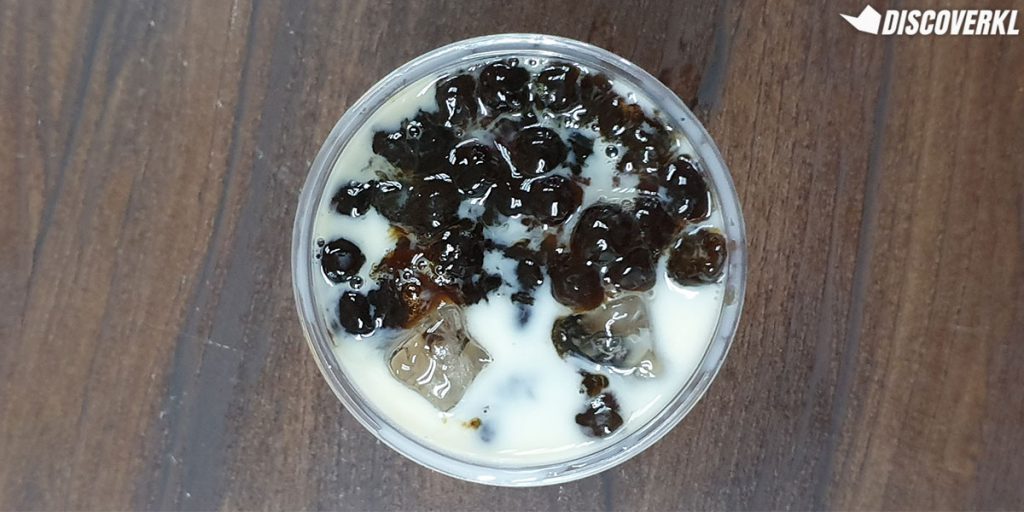 Probably not a texture you'd enjoy if you've gotten used to the chewier consistency that most popular bubble tea places would have.
It's almost like the consistency of glutinous rice balls except smaller.
However, despite it being a brown sugar bubble milk drink, it's not very sweet. Your susu campur madu in mamaks are definitely sweeter than this drink.
Hence, if you don't have a sweet-tooth, you might find it enjoyable in comparison to the other diabetic inducing options in the market.
Overall, we'd say to manage your expectations. For the price of RM4.90 (or RM6.90 after this promotional period), it doesn't come with sophisticated touches of burnt brown sugar on the top.
Nor does it have specific sized pearls stir-fried in front of your eyes or an additional layer of cream that adds to the saltiness and complexities of milky flavours.
It also contains no tea. It's simply a cup of milk with ice and brown sugar pearls.
Available till 25th June 2019, follow their Facebook page to get this special price!