[This is a sponsored article with Malaysia Airlines Berhad.]
Malaysia doesn't lack vacation destinations, and with so many spots to choose from, how do you pick where to go?
Logic says to look at your budget, popular locations, and what activities strike your fancy. Those are important, sure, but in the name of fun, we'd suggest: look at your star sign too.
It's said that astrology can be a good predictor of what's ahead of you, and with that in mind, we've matched your horoscope to various travel experiences, personalised to your traits.
These are all paired up with Malaysian Airlines Berhad's ongoing holiday package, MHvacaypass. It's a travel pass with a 12-month validity that gives you two return trips within a year to several destinations, along with free unlimited date changes, and 35kg of check-in baggage allowance.
You can choose from various themed passes, according to your ideal holiday:
If you're reading this now, take it as a sign that you're due for a vacay.
Aries (March 21-April 19)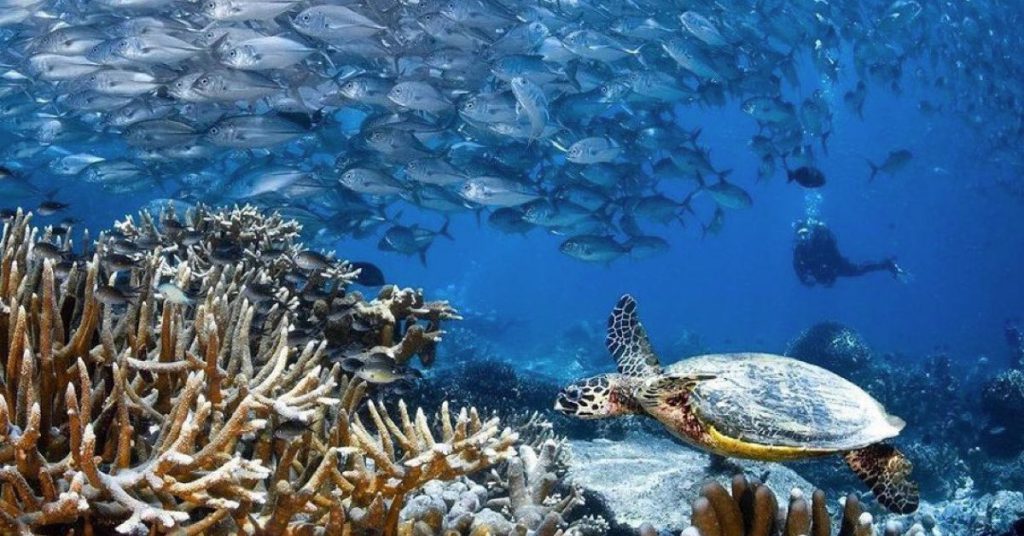 You're impulsive, you love to explore and jump head-first into whatever seizes your attention at any given moment.
People born under this sign feel liberated by the excitement of an activity.
Because you're often temperamental too, submerging yourself in marine activities can be a release and a chance to cool off.
Your ideal holiday: Vitamin Sea
Destinations: Pulau Tenggol is a secluded island in Terengganu with various dive sites that cater to different levels of divers, from beginners to those more experienced. Scuba diving in Pulau Tenggol has a good range of sea life, from whale sharks to rare turtle species.
Sipadan Kapalai Dive Resort is a short ferry ride from Semporna, which can be accessed through Sabah's Tawau airport. The resort sits on sturdy stilts on shallow sandbanks, where you can dive and be awed by the colourful coral heads.
Taurus (April 20-May 20)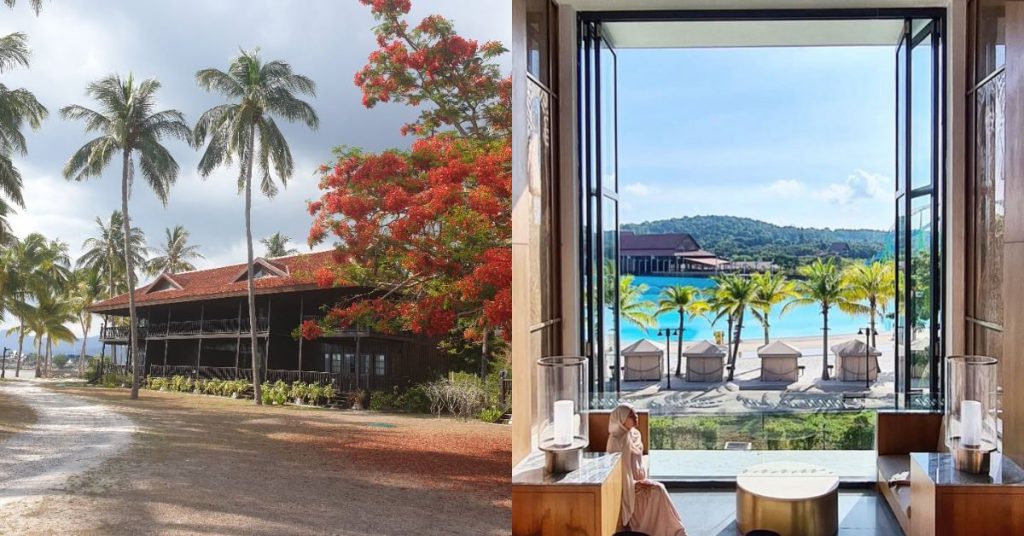 You Taureans love being pampered, and you tend to feel most comfortable when in a familiar setting.
Some say that staying in a hotel room all day snuggled up in bed while watching movies is a waste of a holiday.
But you're a comfort creature, and there's nothing else that beats the home-away-from-home feel of a lavish staycation with all the amenities in place.
Your ideal holiday: Sun Days
Destinations: Langkawi's Pelangi Beach Resort & Spa is a resort giving visitors the feel of a cosy Malay village in Kedah. Each lavish room features a balcony, flat-screen TVs, and comes with beautiful views of either the beach, pool, or resort lake. For bites, you won't even have to leave the resort, as your tummy will be taken care of by the beachfront restaurant, a swim-up bar, and more.
Hard Rock Hotel, Desaru Coast, Johor is a luxurious and vibrant five-star haven designed for escape and relaxation. Other than the beach-view hotel rooms with plush beds, you'll get access to their signature amenities like in-room blockbuster movies, music channels, premium bathrooms, and not to mention, an underwater sound system in the pool.
Gemini (May 21-June 20)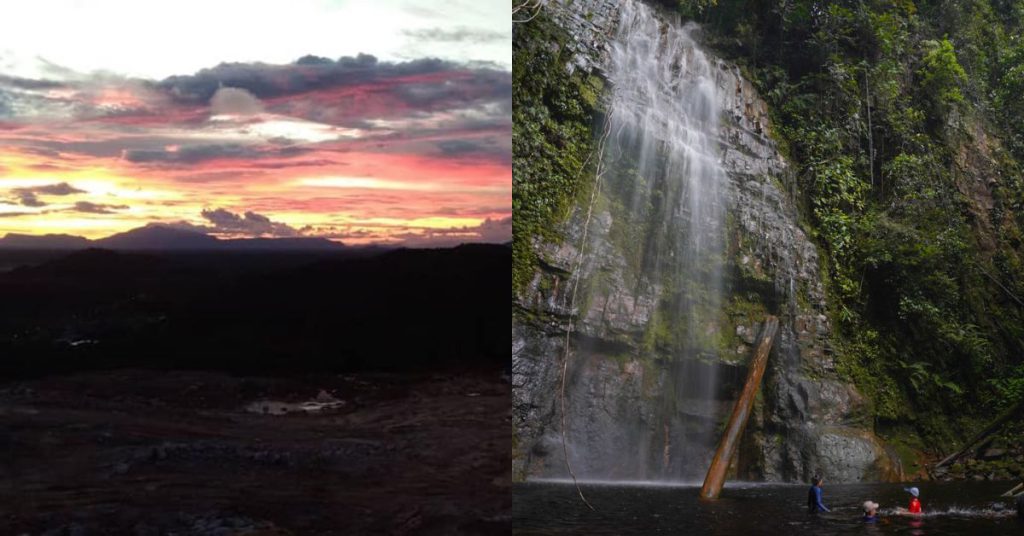 You're a natural explorer and love to roam. You're also a social creature that loves to connect with anyone around you, even if you've just met.
Being an air sign, you'll thrive on a hiking trip with your closest friends while you explore the biodiversity of what nature has to offer, chatting non-stop until you reach the peak.
Your ideal holiday: Nature Trail
Destinations: Kelambu Lang, Bako, Sarawak is only 30 minutes away from Kuching city, and you can hire a guide to lead your group's hike. You'll get to enjoy three different summits with varying views. The first will be a panoramic view of the city and villages surrounding it, next is the scenic Gunung Santubong, and finally, a sea view and the surrounding areas of Pulau Lakei.
Also in Sarawak is Wong Panchor, a waterfall in Kampung Mentu, Simunjan. It's known to be an easy 45-minute trail that requires a two-and-a-half-hour drive, making it good for a road trip with your hiking buddies.
Cancer (June 21-July 22)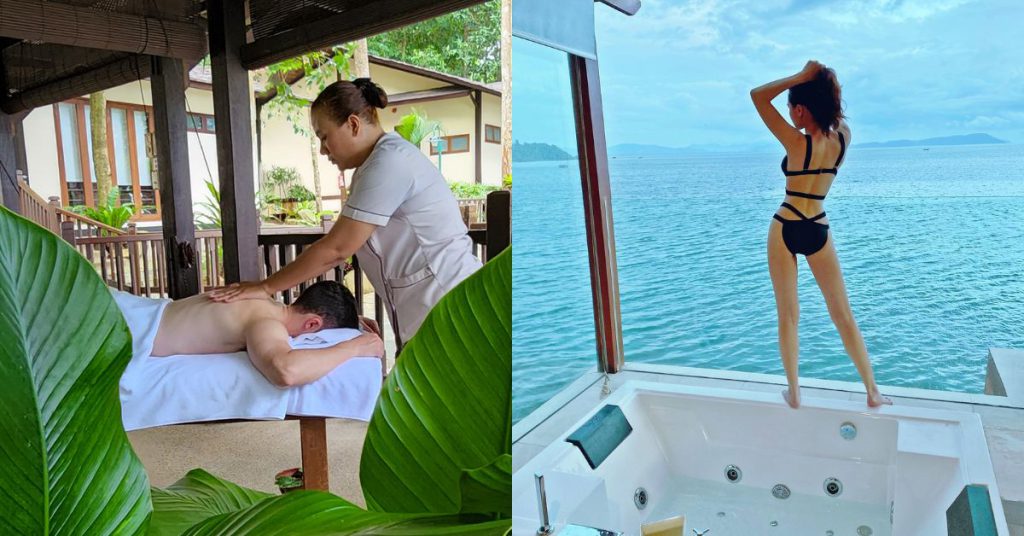 Moody and hyper-sensitive, you're a water sign that feels deeply and is constantly riding the highs and lows of your emotions.
Another homebody of the zodiacs, an ideal holiday is one where you can take your mind off your emotions and delve deep into relaxation.
So how about letting the weight of your burdens float away in the pool, or kneaded out of you with some deep tissue massage at the spa?
Your ideal holiday: Sun Days
Destinations: Anantara Desaru Coast Resort & Villas, Johor offers a beach-view infinity pool with luxurious villas for you to indulge in movie nights and relaxing massages. Complete with your own private balcony, you can enjoy stunning views in the comforts of your room.
Berjaya Langkawi Resort is a blissful beachfront oasis with kampung-style chalets set amidst a lush tropical rainforest. Staying in a Premier Suite on Water gets you a luxurious outdoor tub to soak in as you become entranced with stunning views of the ocean.
Leo (July 23-August 22)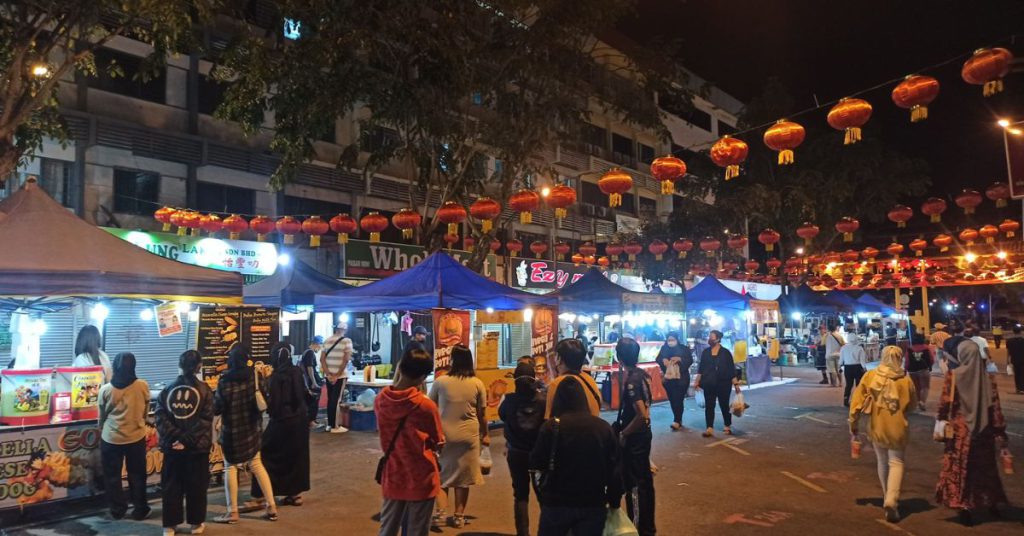 Leos, you have an alluring presence and a natural ability to be the life of the party. You want to be where the action is, and will blossom in a place with a vibrant nightlife.
Apart from night pubs, bistros, and dance clubs, night markets make for a great activity to immerse yourself and try the street foods the city has to offer.
Since you're always on the hunt to grow your material possessions, night markets are a good spot for you to flex your bargaining muscles too.
Your ideal holiday: Foodie Hunt
Destinations: Api Api Night Food Market is a weekly market located on Kota Kinabalu's Gaya Street. Offering food, drinks, fruits, and handicrafts made by the locals, you'll find delicious items such as dumplings, handmade curry, Korean chicken, and many more.
Sinsuran Night Market is another attractive option in Kota Kinabalu. The market is known to be a paradise for seafood lovers, serving up freshly cooked lobsters, tiger prawns, squids, fish, and stingrays that are said to be three to four times their regular size.
Virgo (August 23-September 22)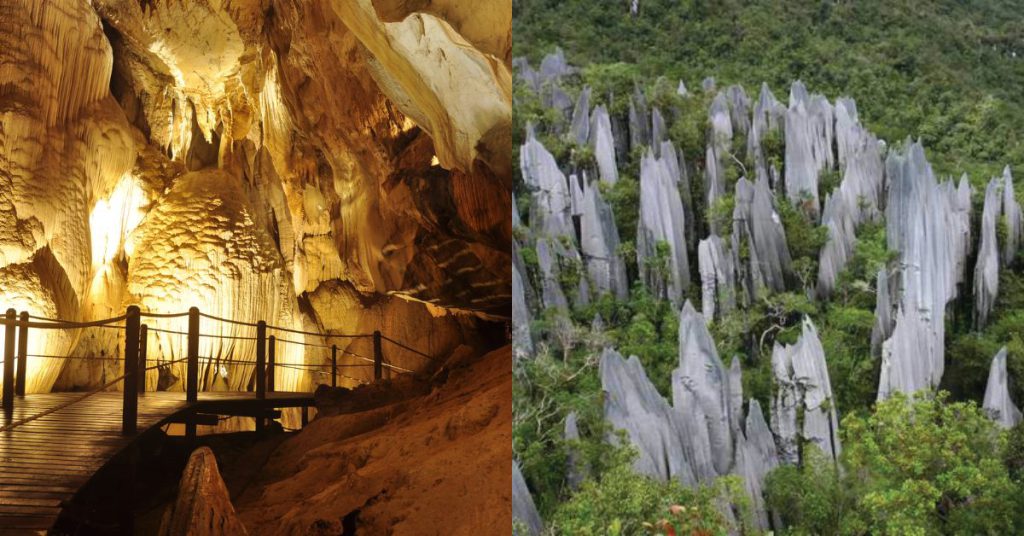 Always in search of knowledge, the mind of a Virgo is constantly working and overthinking.
This means that vacations rarely equate to escapes for you, and you need to leave your comfort zone to be fully engaged. Going off the grid on a solo trip to indulge in a destination's culture and history could keep your mind and body occupied in a healthier way.
Your ideal holiday: Heritage Discovery
Destinations: Gunung Mulu National Park in Miri, Sarawak is ​​where you can learn about the cave system and experience the Borneo rainforest. Listed as a World Heritage Site in 2000, the park offers a good mix of tours and activities for you to learn about the biodiversity of flora and fauna present.
Libra (September 23-October 22)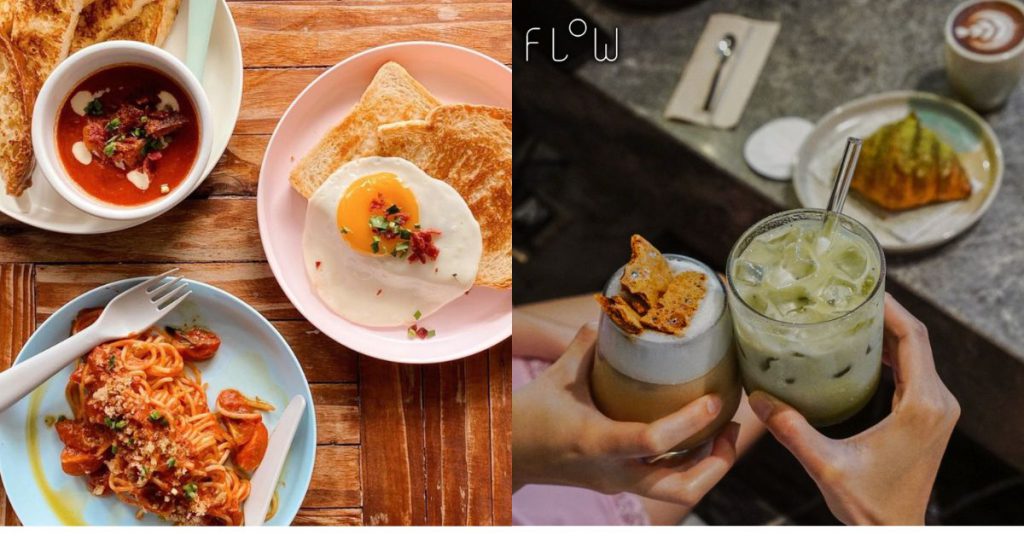 Always in pursuit of connection, you love interacting with others and becoming a well-rounded person.
Other than exploring, you like spending your time people-watching, which is why spending an afternoon café hopping in a culture-filled town can be your most fulfilling holiday experience.
Not to mention, the aesthetic and picturesque cafés are where you'll be able to seize the opportunity to take beautiful OOTD shots while on your trip.
Your ideal holiday: Foodie Hunt
Destinations: Sabah's café scene has been booming over the past years. Nook Café, Flow Coffee, and October Coffee Gaya make for cosy spots you might find yourself chilling at all day over some coffee and (literal and metaphorical) tea with your favourite travel partner.
Food-wise, you can indulge in brunch-style options such as sourdough sandwiches, classic scones, as well as other kinds of sweet pastries.
1Heart Maze Café is a great spot for people-watching too while you have some fun uncovering different photo spots located at every turn of the bubblegum pink maze.
Scorpio (October 23-November 21)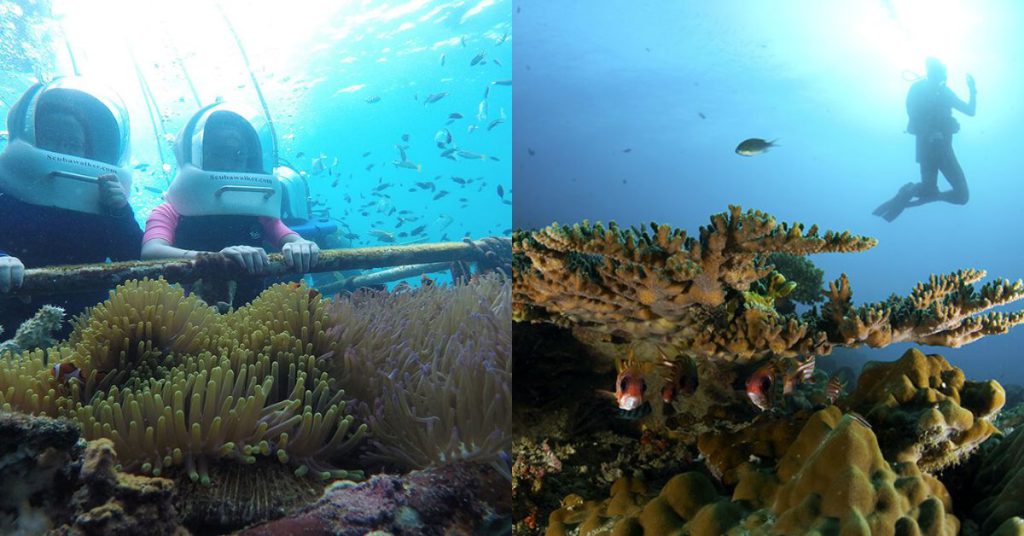 Mysterious with an intense nature, as a Scorpio, you need to immerse yourselves in whatever you're doing to fully escape your mind.
You love to delve beneath the surface to discover what's hidden, especially when it comes to the nuances of other people's intentions. Why not channel that energy into a snorkelling or diving trip and discover what's beneath the azure waters?
Your ideal holiday: Vitamin Sea
Destinations: Teluk Rajawali Reef is a dive site in Terengganu that's also known as The Lost World. Boasting a huge reef with corals, sea whips, sponges, and anemones, it's suitable for beginner divers and makes a great place for snorkelling as well.
The Borneo Reef World is an ocean floor off Pulau Gaya, about a half-an-hour boat ride from Kota Kinabalu. It's known to be the largest reef in Asia and is comparable to Australia's Great Barrier Reef.
Sagittarius (November 22-December 21)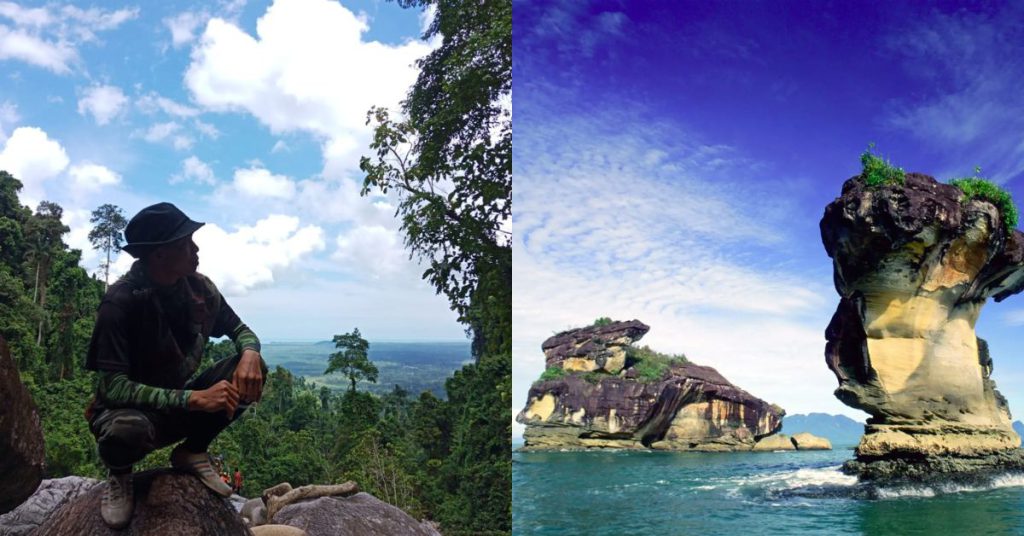 With a natural craving for travel and adventure, you find it hard to get out of vacation mode once you've stepped into it.
You're always looking for the next mountain to climb or the next ocean to cross. As a Sagittarius, you'd be thrilled to take the most difficult hiking trails, and you'd even spend the night camping in a jungle if you had the choice.
Your ideal holiday: Nature Trail
Destinations: Kuching's Sebako Waterfall is situated in the Sematan or Lundu area. The hiking trail is known for its waterfall in the heart of the jungle. By following the source of water, you can climb up to the peak and be treated to breathtaking, panoramic views of the surrounding nature.
Bako National Park is a good introduction to Sarawak's forest and wildlife. With well-marked trails all around, you can follow them for short pleasant strolls or more serious full-day hikes. For those who are more adventurous, you can even go camping at the national park.
Capricorn (December 22-January 19)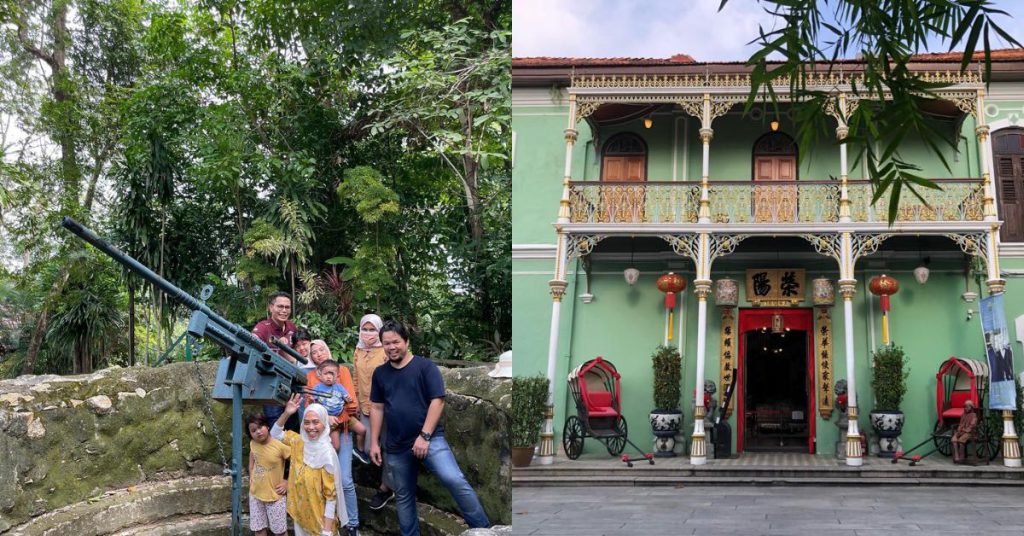 Goal-oriented and driven, you value educational and enriching experiences on your trip, as you need to know the vacation was a good use of your time. It's why visiting cultural museums and historical landmarks would satiate your hunger for knowledge.
If you had the choice, you'd prefer to be left alone, and museums are perfect for that. Learning about each installation as a solo adventurer might just help you feel like you're doing something productive.
Your ideal holiday: Heritage Discovery
Destinations: Indulge in Penang's heritage sites like the Penang War Museum and Peranakan Museum to study the stories which shaped the island's many cultures.
Aquarius (January 20-February 18)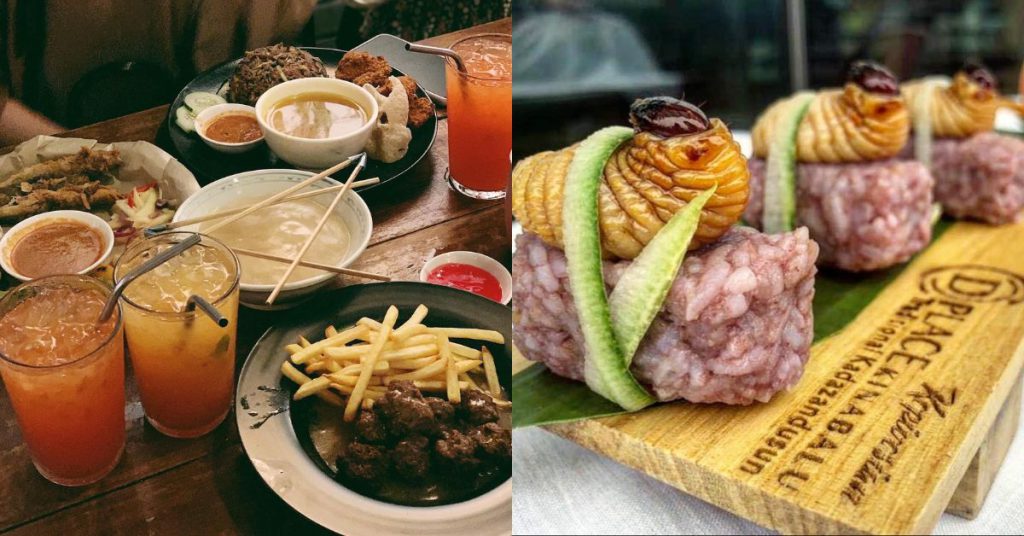 Independent and free-spirited, you want to do it all because you tend to find everything interesting.
There's no better way to satisfy your need to escape from reality than through actually diving deep into what your destination has to offer. So why not feed your insatiable curiosity with some traditional delicacies you can't easily find in the city?
Your ideal holiday: Foodie Hunt
Destinations: Head to local Sabahan restaurants like Little Sulap Café to try ambuyat (a starchy sago dish), D' Place Kinabalu for some butod (sago worms), or Latest Recipe Restaurant for ayam bambangan (chicken served with local mango).
Pisces (February 19-March 20)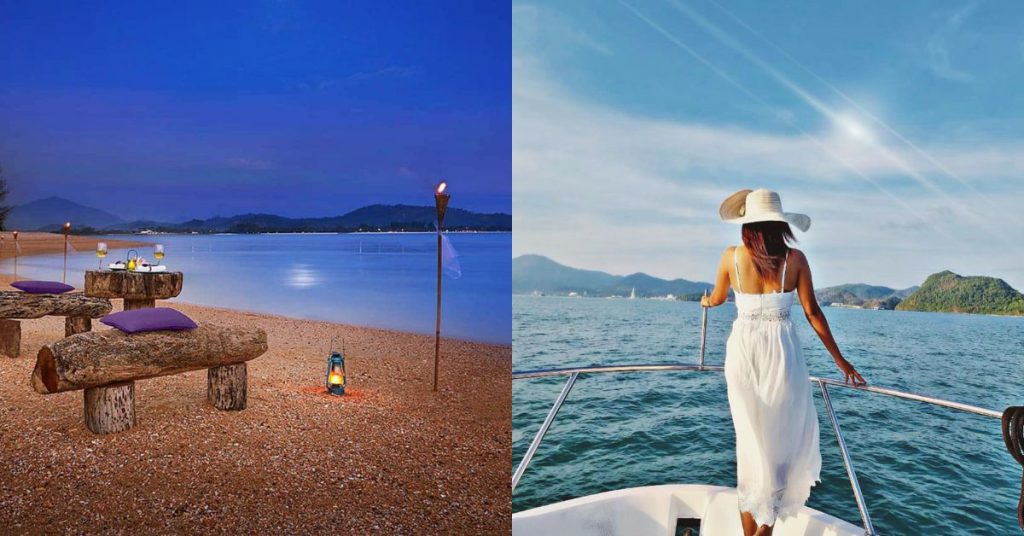 An empath, you are extremely sensitive to others' thoughts and emotions. Being a Pisces, you're also known to daydream a lot, romanticising the idea of a relaxing retreat with your loved ones.
Drawn to a large body of water, you appreciate losing your thoughts in the stillness of a lake, or the flow of the ocean. So, an oceanfront hotel with such views would make for the ideal getaway.
Your ideal holiday: Sun Days
Destinations: Rebak Island Resort & Marina, Langkawi gives you a private island getaway for a stunning tropical staycation. Take your time to truly indulge in the secluded beaches and lush tropics around the resort, and enjoy a candlelit dinner at the resort's romantic Moon Deck.
Langkawi Yacht Club Hotel is situated along the Royal Langkawi Yacht Club marina. It's a boutique hotel with rooms that overlook the dock, and you can dip in the pool to watch the sunset, or sit by the docks to watch grand yachts floating by.
-//-
If you're now feeling inspired and ready to take those travel plans out of the group chat, there are currently a total of 5,000 passes available (1,000 for each of the five thematic passes).
They are sold exclusively on Journify, and you must be an Enrich member to purchase them.
Featured Image Credit: Peranakan Museum / Langkawi Yacht Club Hotel / D' Place Kinabalu