There's probably never been a better time to be a durian lover than now. Not only is it durian season, but you might just get a chance to feast on durians around town and win some prizes while at it.
All this is courtesy of Listerine and Watsons, but more on this later.
If you walk into a Watsons store right now, you might spot something newer from Listerine on the shelves.
Besides the usual Listerine mouthwash products, you'll find the Listerine Cool Mint PocketMist, a pocket-sized oral care mist.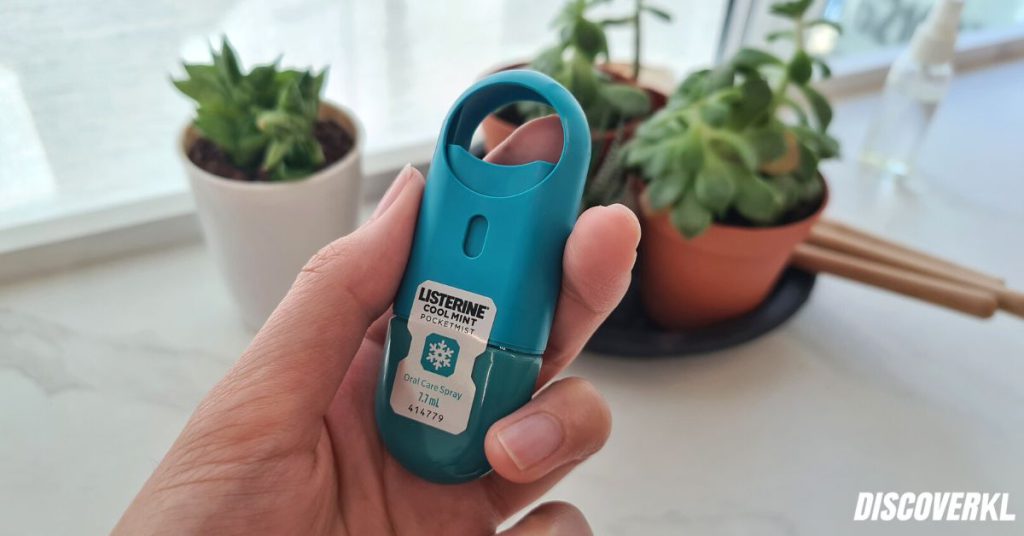 More than just freshening up your breath, Listerine claims that this has the benefit of killing 99.9% of germs that cause bad breath too, which is where its oral care advantage comes in.
"We all know that having a healthy mouth will actually contribute to overall health, and we see this as something that our local market and consumers can understand. If you can maintain good oral health, your overall health will also increase," said Stephen Tiu, Country General Manager of Johnson & Johnson Consumer Health MYSG, at the event.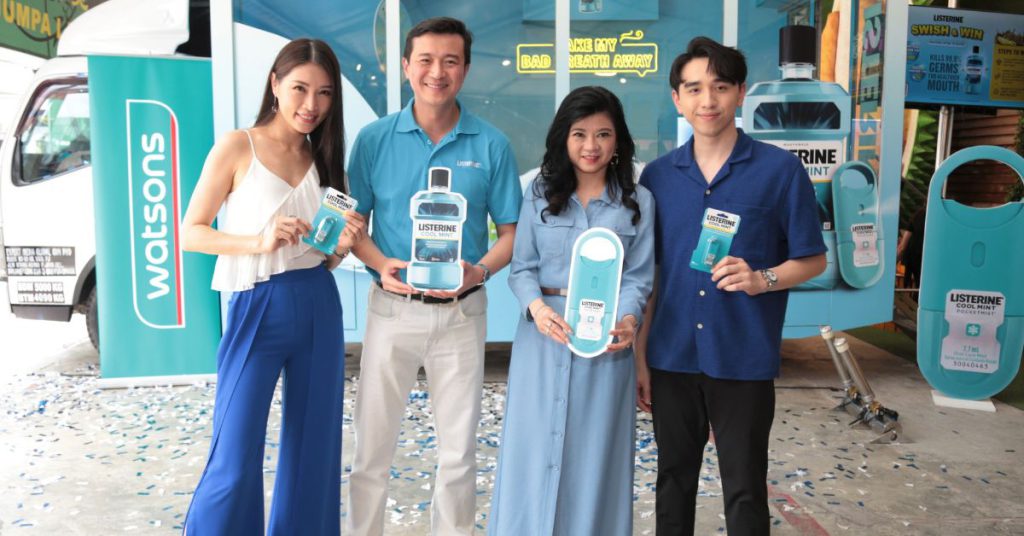 The product has made its way to Malaysian shores not too long ago, and it is exclusively available only in Watsons stores (online and offline).
The PocketMist is currently available in one familiar variant, Cool Mint, but users can anticipate more to come.
The 7.7ml product costs RM26.90 without discounts, and according to Listerine's lab tests, one PocketMist lasts up to 140 sprays.
Just like in Listerine's regular lineup of mouthwashes, the alcohol in both the mouthwashes and the PocketMist is permissible for Muslims, the brand reassures.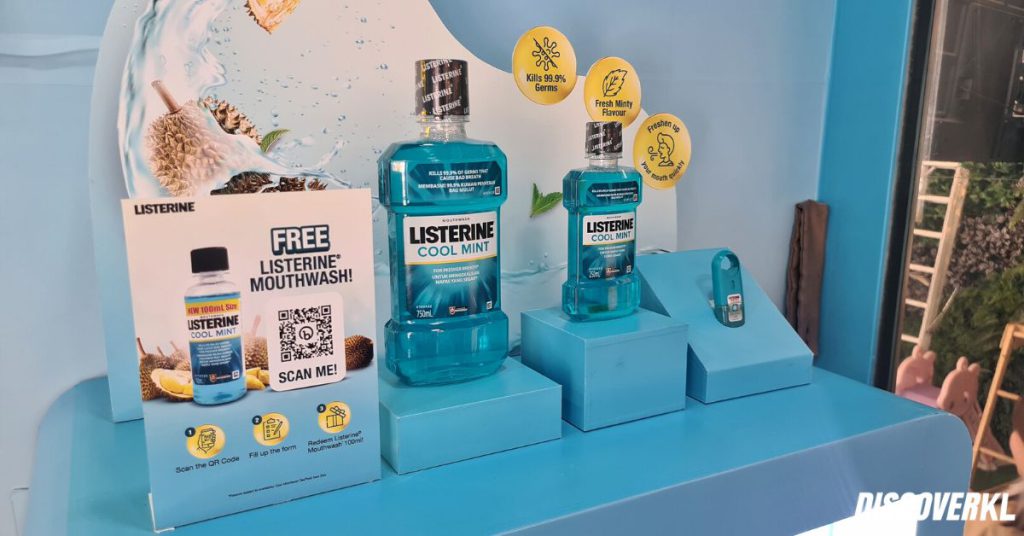 Now that it's the durian season, it would be ideal for those who want to enjoy a durian buffet while out and about, and freshen up their breaths after.
Which is why Listerine and Watsons are hosting a contest and a roadshow with that specific theme.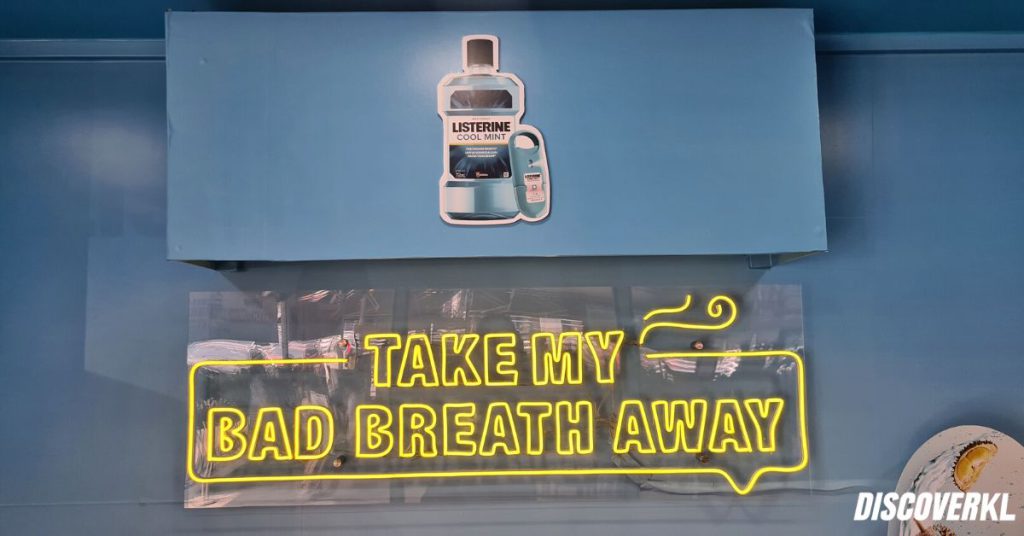 Enter Listerine and Watsons' "Swish & Win" contest, running from now until June 26, 2023.
With it, you can win prizes worth up to RM15,000, 10x durian feast vouchers worth RM1,000 each, or 100x GrabFood vouchers worth RM50 each.
Here's a step-by-step on how to join:
Purchase any Listerine products at Watsons that are worth RM30 in a single receipt.
Answer a simple question: What can you use to get rid of durian breath? Name one Listerine product.
WhatsApp your receipt with <FULL NAME> <ANSWER> to 016-208 3532.
Other than joining the contest, to get your hands on more prizes, you can try and catch the Listerine Roving Truck in different areas of the Klang Valley each day, from now until June 23, 2023.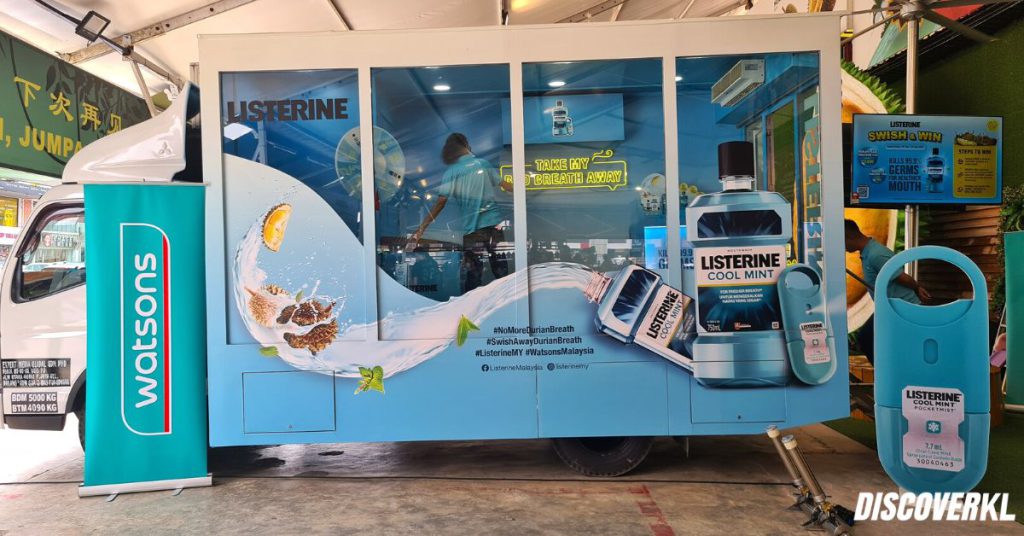 Here's the full table of dates and locations:
| | |
| --- | --- |
| June 12 | Atria Shopping Gallery, Damansara Jaya |
| June 14 | Inti College, SS15, Subang Jaya |
| June 16 | The Starling Mall, Damansara Utama |
| June 17 | The Store, Sri Petaling |
| June 18 | Starbucks TTDI, Kuala Lumpur |
| June 19 | Maybank SS2, PJ |
| June 21 | Sunway Giza Mall, Kota Damansara |
| June 23 | KFC, Bandar Sunway |
Decked out in Listerine's cool blue, the truck will be hard to miss.
Inside, you'll find a photo op spot with neon lighting, a display of Listerine's Cool Mint series, and a Listerine wheel of fortune with mini mouthwashes and a variety of durian products to be won.
Caryn Loh, Managing Director of Watsons Malaysia, said, "For the past two years, it was very difficult for us and our ambassador celebrities to even meet and greet with the fans. Now that we are in the endemic stage, we're taking the opportunity to engage with our customers through the roving truck."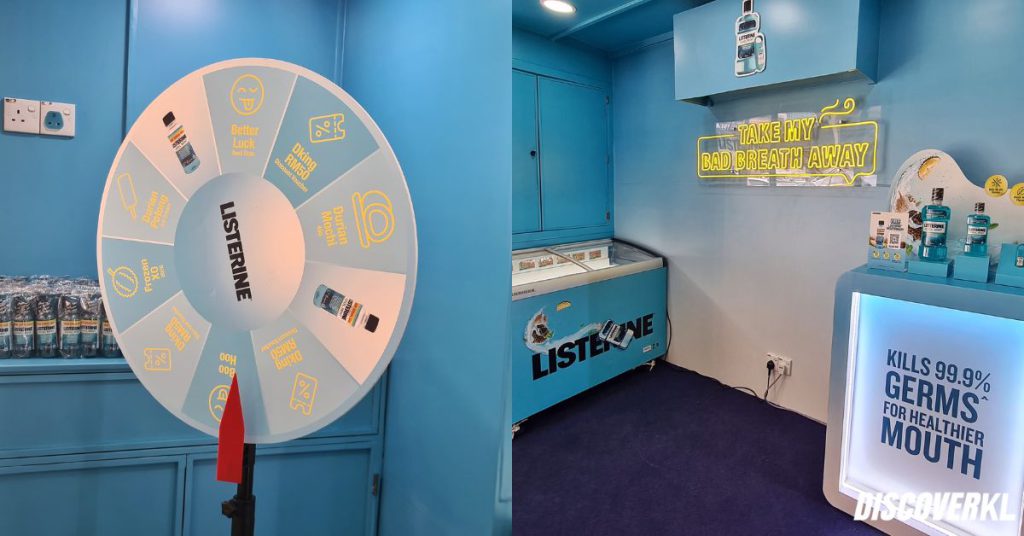 If a durian feast (or a humble durian treat) is in your plans this month, you might want to join the Swish & Win contest to try your luck, or catch the Listerine Roving Truck at the above locations.
Learn more about the Swish & Win contest here.