[This is a sponsored post with HOOGA.]
As we bid farewell to 2023 and usher in the new year, there's a sense of renewal and gifting in the air.
What better way to embrace this fresh start than by adorning your home, or by showing your care to loved ones through a thoughtful present?
HOOGA hears you, and wants to help you get a head start through their upcoming Warehouse Fiesta.
Happening from November 30 to December 3 at The Starling Mall's Level 5 Event Hall, you'll find discounts of up to 70% on home décor items at warehouse prices.
So, here's a non-exhaustive list of 10 bedding, bathroom, and home accessories you can find at HOOGA's year-end sale.
Bedlinens (up to 60% off)
1. Ralphson Zaver King Quilt Cover Set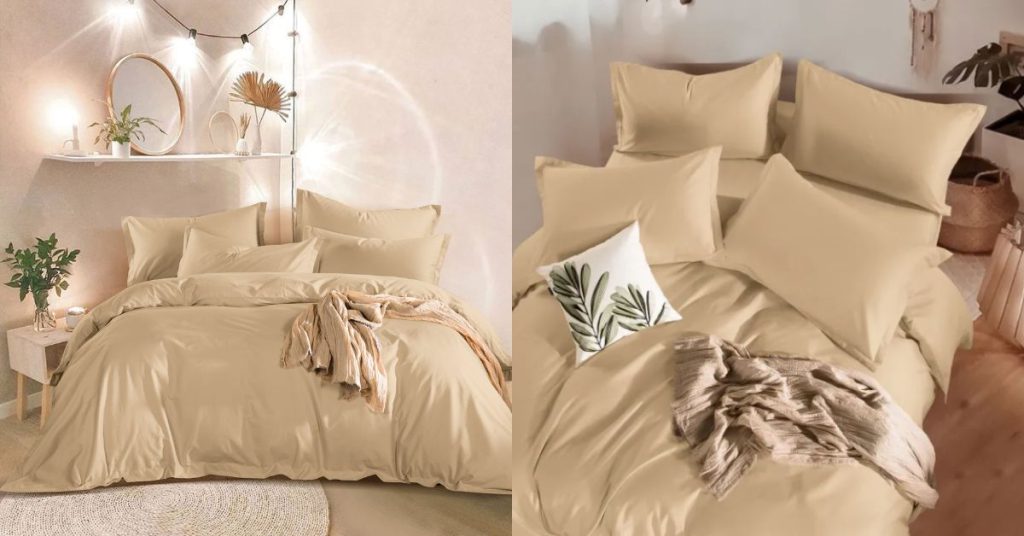 Wrap yourself in the luxury of 800-thread count fresh cotton sateen sheets from HOOGA's Ralphson Zaver.
Did you know: Sateen is a type of fabric that's made from cotton fibres and has a satin-like finish. It is known for its smooth and lustrous appearance, as well as its soft and luxurious feel. Compared to satin, sateen is said to be more durable and breathable.
This king-sized quilt cover set includes a quilt cover, bedsheet, and pillowcases, offering a cosy and stylish bedding ensemble.
Originally priced at RM479, the wheat-coloured Ralphson Zaver set will be sold at RM239.50 during HOOGA's Warehouse Fiesta.
Bedding accessories (buy two sets at 70% off)
2. Clarette Blue Horizon Pillowcase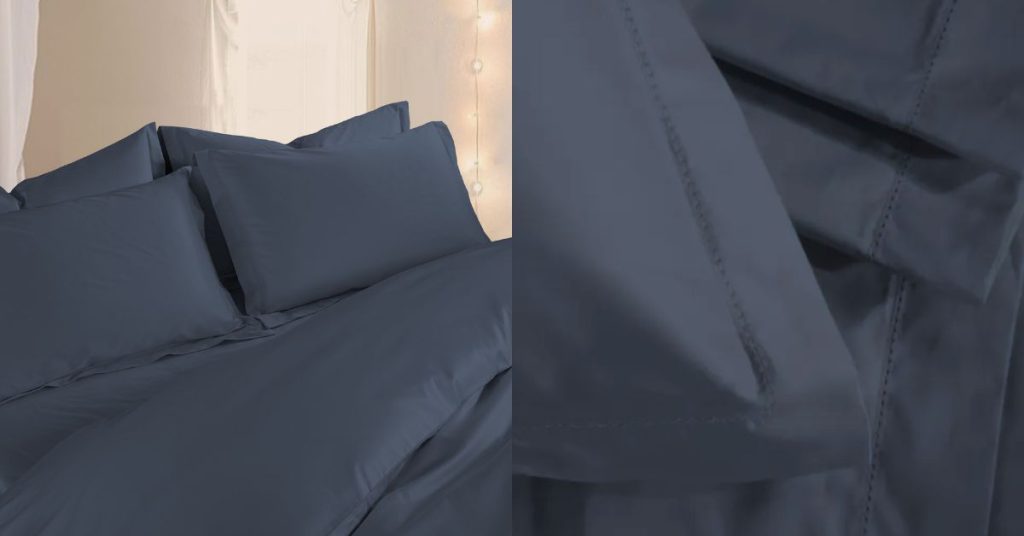 For something a bit moodier, there's the luxurious 1,200-thread count Clarette Blue Horizon Pillowcase.
Crafted from a blend of 70% long-staple cotton, the material has naturally stronger fibres, allowing the pillowcase to stay soft and comfortable for longer as you rest your head.
The Clarette Blue Horizon Pillowcase set will be sold at RM19.80 during HOOGA's sale, which is almost a 70% discount from its original RM65.90 price tag.
3. Monice New Wheat Pillowcase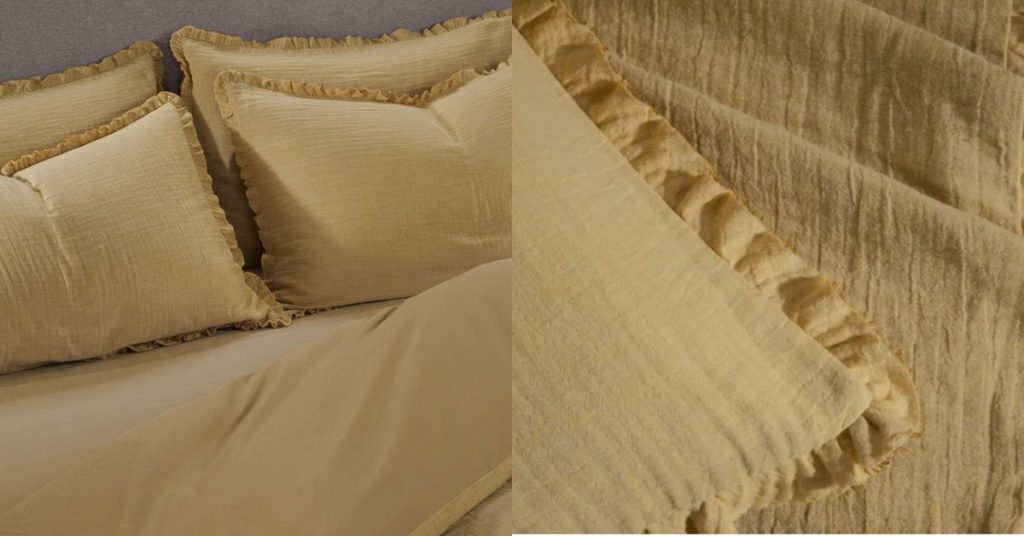 The Monice Pillowcase offers soft and breathable pure cotton layers.
With a decorative ruffle fringe adorning the edges, the pillowcases add a vintage yet elegant sense of style to your room.
Initially priced at RM79.90 for a pair, the wheat-coloured Monice Pillowcase set is available for RM24 at HOOGA's warehouse sale.
Home fragrances (up to 40% off)
4. Room Spray 100ml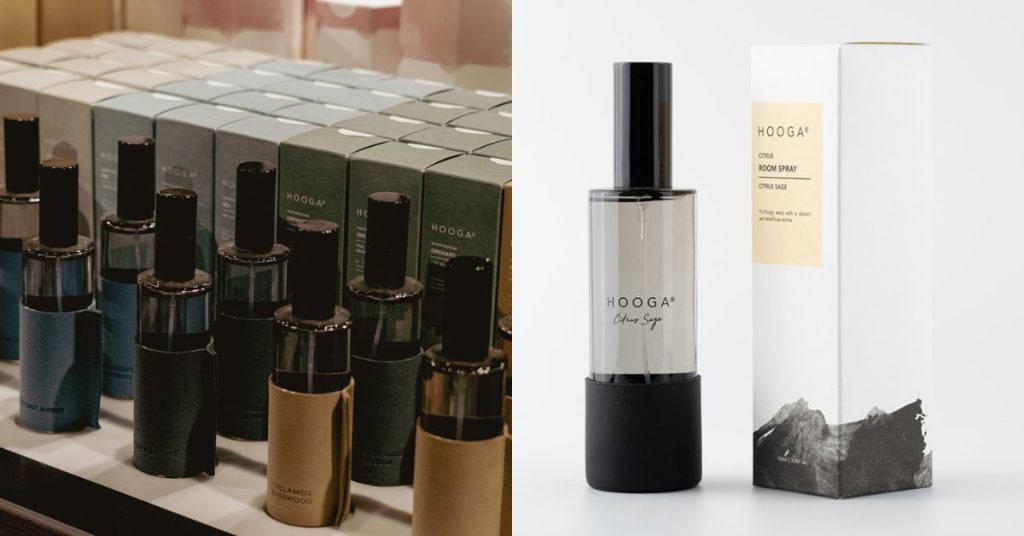 HOOGA's Room Spray can help you elevate the atmosphere of your room with its line of refreshing scents.
Normally sold at RM36.90 for a 100ml bottle, the Room Sprays will be available at RM22.10 each during the Warehouse Fiesta.
5. Black Series Diffuser 200ml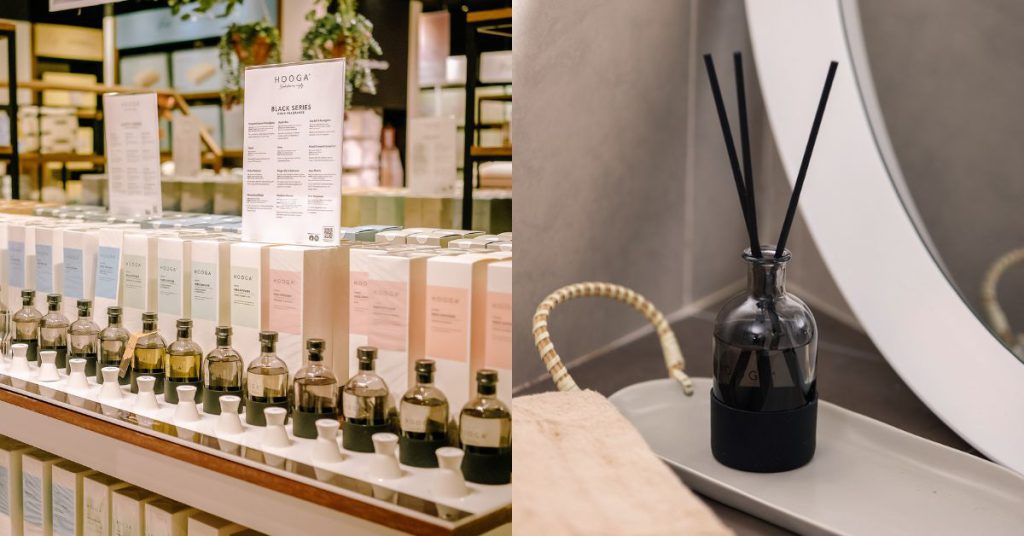 Reed diffusers can add a stylish touch to your home while disseminating subtle scents to freshen up the space.
HOOGA's Black series comes in an all-black modern design glass wrapped in black sleeves to suit any home décor.
For RM38.90 each at the warehouse sale (discounted from RM64.90), you can choose from a variety of soothing scents, whether floral, citrusy, woody, fruity or spicy to suit your everyday use.
6. Scented Candle 370g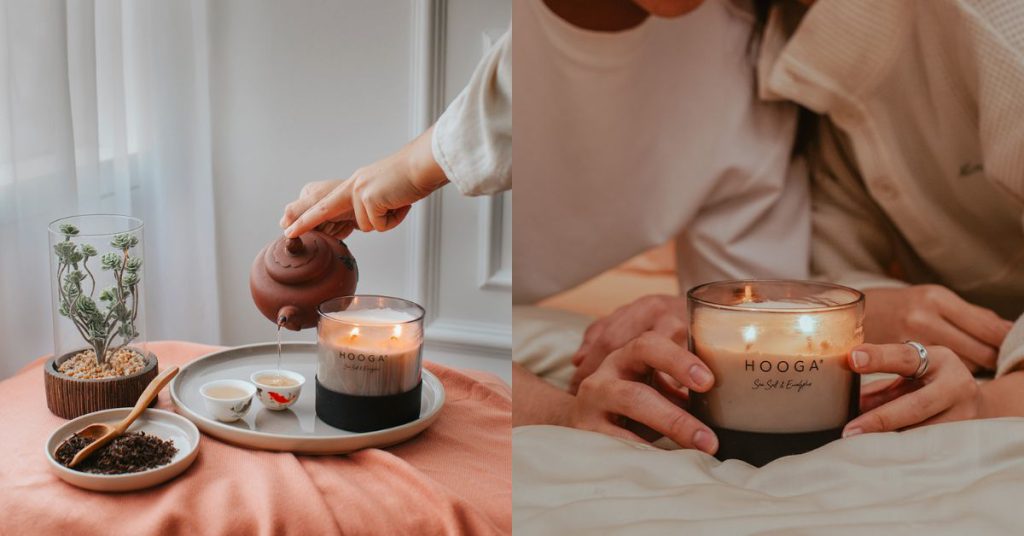 Also part of HOOGA's Black series, the scented candles can diffuse a scent of serenity and comfort, ideal for unwinding after a hectic day.
Originally priced at RM73.90, the 370g scented candles will be sold at RM44.30 each.
Bath mats and cushions (as low as RM10)
7. Teryn Bath Mat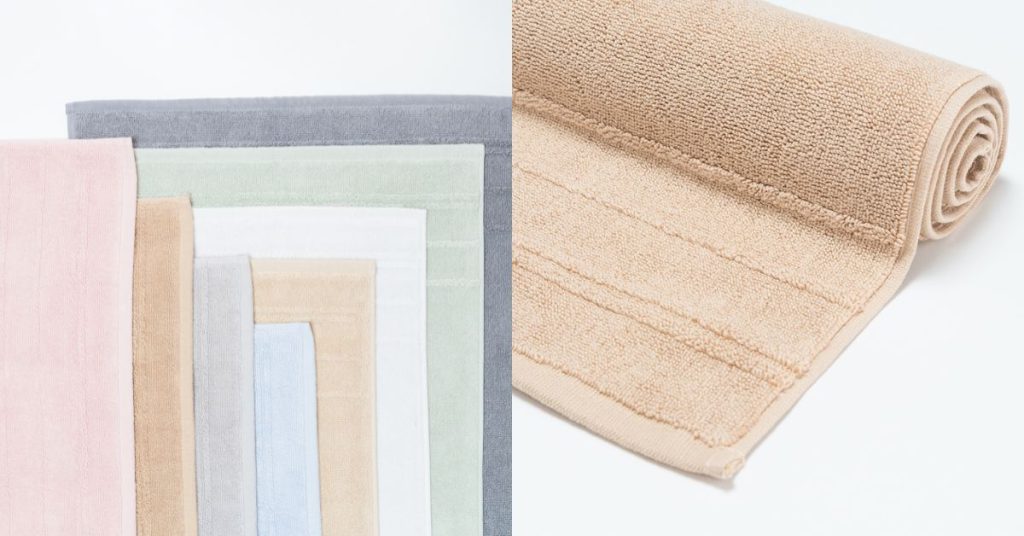 Made with 100% cotton, the Teryn Bath Mat is soft and absorbent.
Offered at HOOGA's sister store, AKEMI UCHI, the bath mats will cost RM10 each at the Warehouse Fiesta, which is a steal from its original RM49 price.
8. Cushion Dacey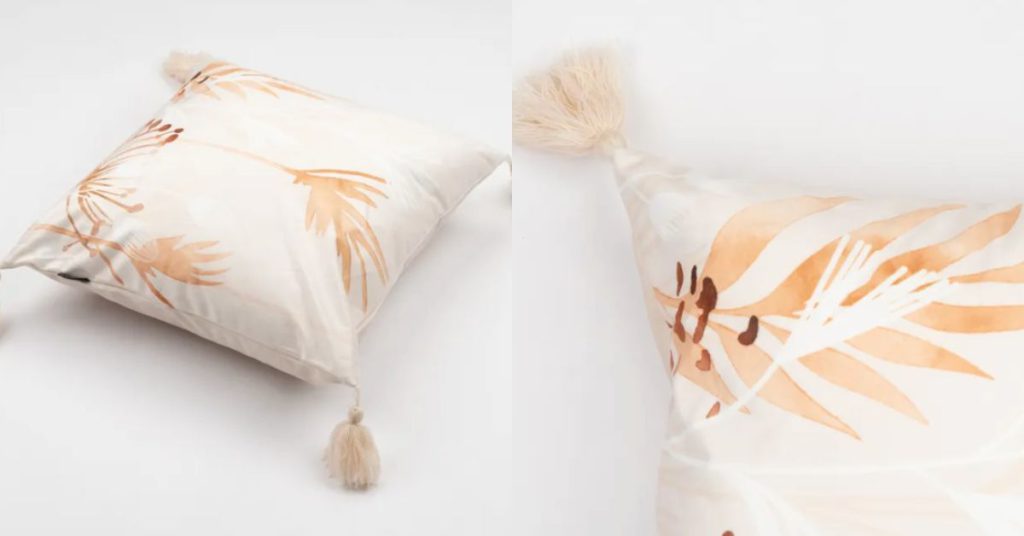 Matching the motifs of the warm-toned bed linens is the Cushion Dacey to perch on your sofa for a tropical touch.
These cushions will also be sold at RM10 each, discounted from its RM35.90 price.
Home décor and accessories (as low as RM5)
9. Paisleigh Multipurpose Organiser (S)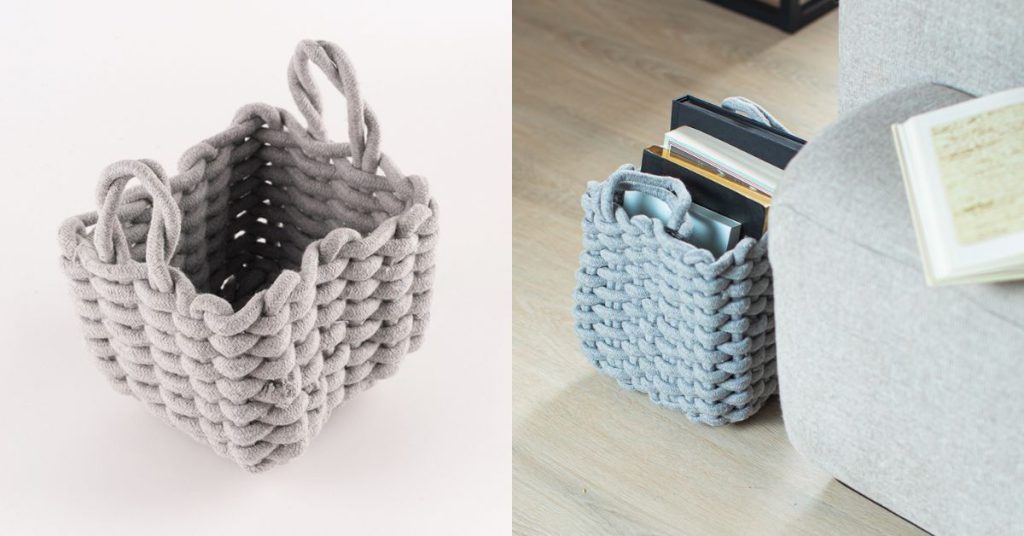 Giving your desk or nightstand a neat and snug feel is AKEMI UCHI's small Paisleigh Multipurpose Organiser.
Made from cotton thread and woven into a modern-looking basket, these small-sized organisers are fit for your trinkets and other loose items.
Initially priced at RM32, the small Paisleigh Multipurpose Organisers will be sold for RM5 each at the warehouse sale.
10. Parker Tealight Holder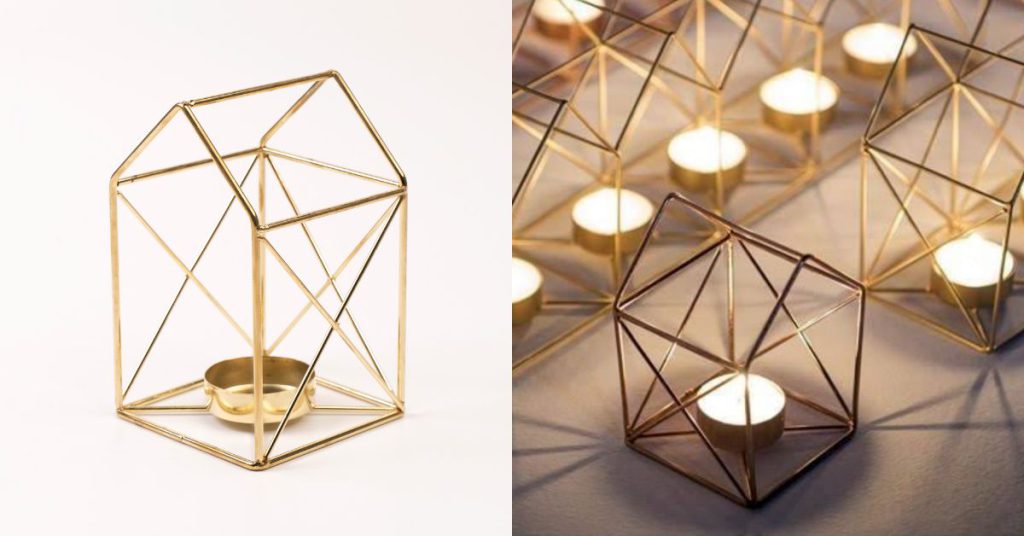 Enhance your home's ambience with AKEMI UCHI's charming gold Parker Tealight Holder that can add a warm glow to your space, creating a cosy and inviting atmosphere, just in time for the holidays.
Normally sold at RM19, the Parker Tealight Holder will also be sold at RM5 at the Warehouse Fiesta.
More to explore
These are just some of HOOGA's highlighted products that will be featured at Warehouse Fiesta.
There is still more to be explored at the sale, taking place from November 30 to December 3, between 11AM- 8PM.
HOOGA Warehouse Fiesta
The Starling Exhibition Hall, 6, Jalan SS 21/37, Damansara Utama, 47400 Petaling Jaya, Selangor.
Facebook: https://www.facebook.com/hoogaofficial/
Instagram: https://www.instagram.com/hoogaofficial/
Featured Image Credit: HOOGA