On every 2nd Sunday of May, we celebrate the love that gave us life. She tirelessly runs after us to ensure we're drinking enough water and tidies up our trail of messes to ensure we'll always find everything when we need it. She also selflessly cuts up fruits for us and boils herbal soups to remind us to care for ourselves.
And more often than not, she tells us that she doesn't need anything else in the world except to see us succeed. Whether your mom's the evergreen fashionista, a celebrity chef or the OG practitioner of sustainable living, here are 7 things to do with momma bear this weekend!
*Activities are arranged from the most recent event date.
1. Bond over wine and paint on a canvas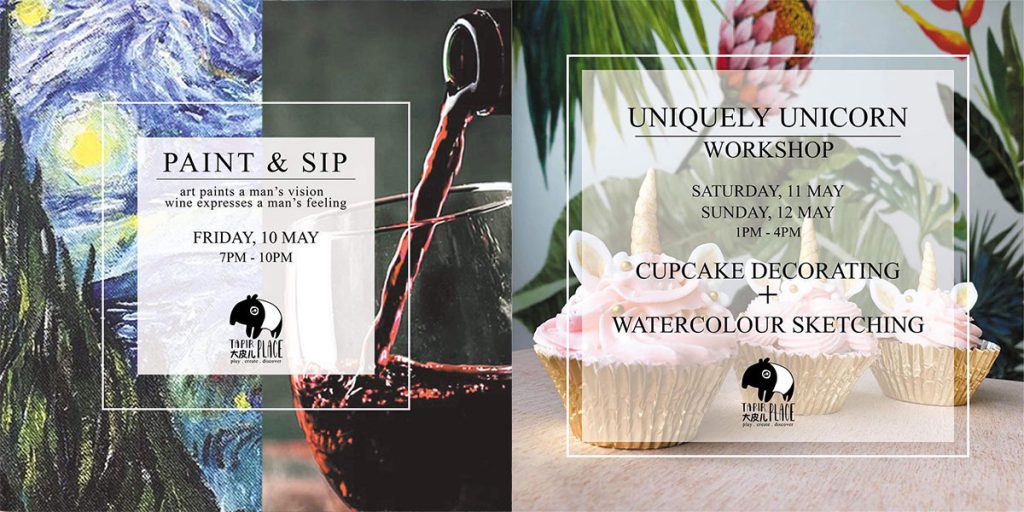 This art jam's for the artsy mothers who love to paint or are just there for the wine. At Paint and Sip by tapirplace, wine is served to help you express your feelings! Priced at RM160 per person, you'll get TWO glass of wine, canvas, tools and snacks!
PS: They've got a Mother's Day-exclusive event where you'll craft, decorate and paint your very own unicorn designer cupcakes. If a magical three hours of fun is up your alley, slide into their DMs here for more events and to book a slot.
When: Friday, May 10th, 2019: 7pm-10pm
Where: Sunway GEO Avenue, Jalan Lagoon Selatan, Bandar Sunway, 47500, Selangor
2. Catch a movie with your mom and fur sibling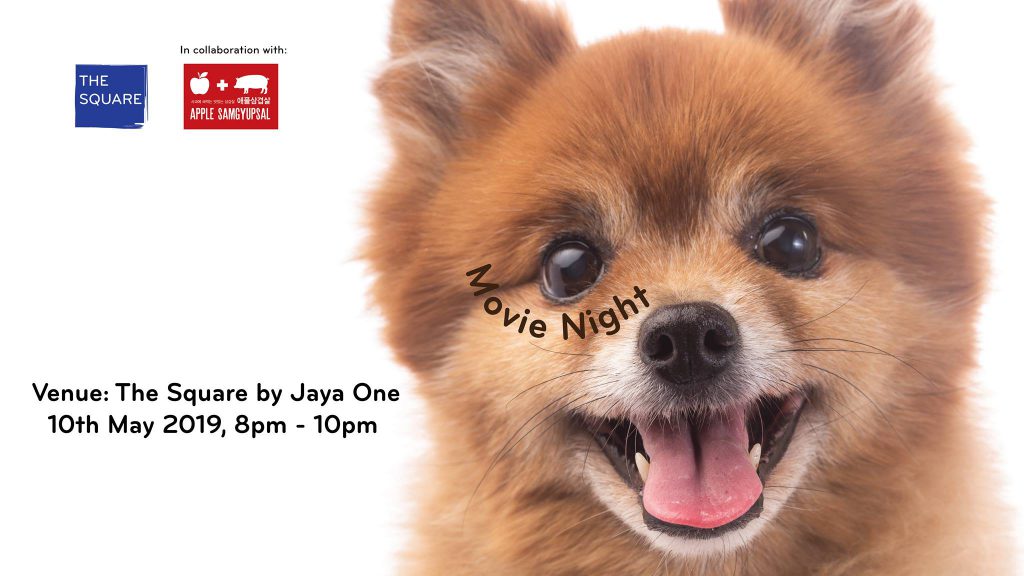 Sometimes, a fur baby is just much better to have than an actual kid. So this one's for those of you with adorable furbabies and want to spend this special day with your mom without your "fur sibling" feeling left out.
The Square by Jaya One is hosting a pet-friendly movie night this Friday evening. Entrance is free, and you'll get to order some Korean snacks while you enjoy this outdoor movie experience with your pet. All you've got to do is sign up here and you're all set!
Read more about it here.
When: May 10th, 2019: 8pm-10pm
Where: The Square by Jaya One
3. Visit a female empowerment art exhibition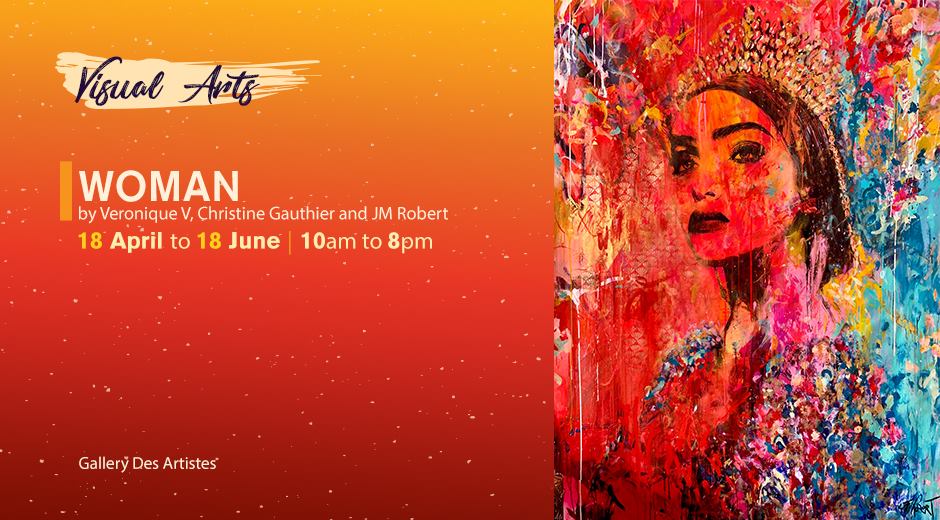 In conjunction with the Le French Festival, this art exhibition is dedicated to art in the #MeToo era. Celebrating women empowerment, rights and gender equality through art, you can expect 30 works on display from 3 leading French contemporary artists. Admission is free but you're required to RSVP on their Facebook page!
When: Daily, now till June 18th, 2019: 10am-8pm
Where: Gallery des Artistes, Tropicana Golf & Country Resort, Jalan TR 3/1, Villa Shalimar, Petaling Jaya, 47410
4. Get her some tulips flown in from the Netherlands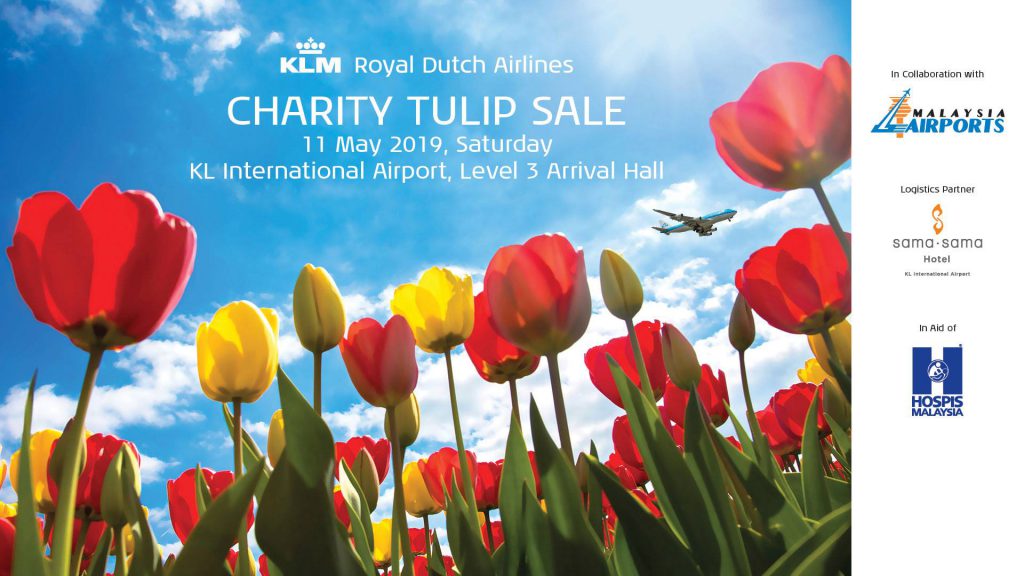 Before you complain about driving to KLIA for these flowers, remember that your mom once had to wake up at 5.30am to prepare breakfast for you before sending you to school.
Available this Saturday, KLM Royal Dutch Airlines is holding a KLM Charity Tulip Sale. Over 3,500 fresh stalks of tulips are air flown from the Netherlands. Priced at RM6 per stalk, the proceeds of this charity will be going to Hospis Malaysia for the support of palliative care in Malaysia.
Register to secure your spot here and be ready for a mini road trip up to the airport with mom!
When: Saturday, May 11th, 2019: 10am-2pm
Where: Kuala Lumpur International Airport. Level 3, Arrival Hall, Near Domestic Arrival Hall, Sepang, Selangor 64000
5. Discovering bargain buys at Preloved is Reloved 7.0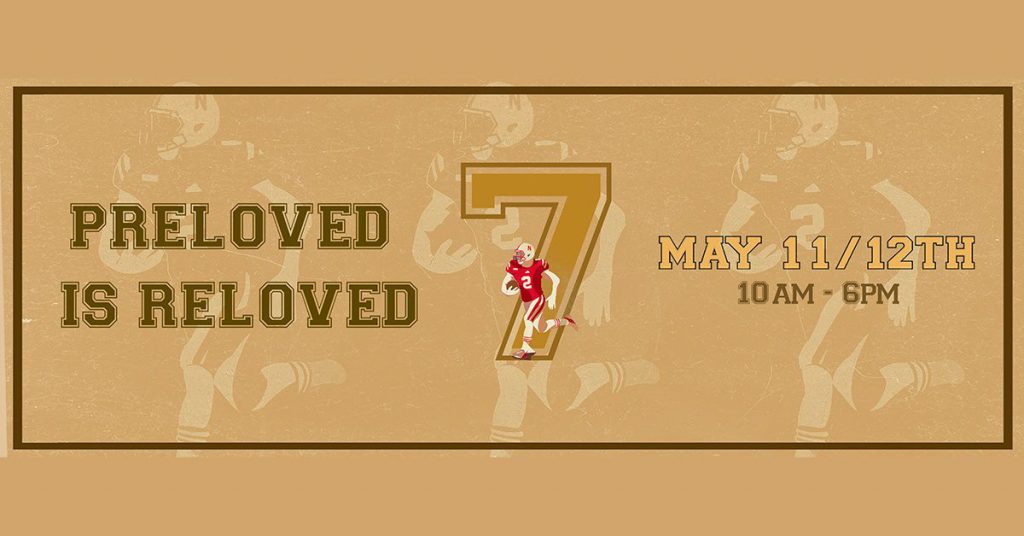 If your mom's the kind that goes, "Aiya no need to get me anything lah", this is the perfect place for your mother and son/daughter date. Ruffle through the racks of pre-loved clothes and items together and watch her eyes light up as she spots vintage fashion pieces or silverware.
Featuring over 60 vendors, this is a great place for bargain buys and food over a weekend! Plus, here's your chance to surprise her with buying something that caught her eye but she decided to put it back with a wishful sigh.
When: Saturday-Sunday, May 11th-12th, 2019: 10am-6pm
Where: APW Bangsar, 29, Jalan Riong, Kuala Lumpur
6. Stretch and flow with Community Yoga

APW's community yoga classes are back for the month of May! Happening every Saturday at 9am, it is led by instructor Robyn Lau. These free classes are run in a safe and informed environment which is perfect for those looking to get into yoga. You'll learn the basics of practicing, what to pay attention to, what to expect and how to keep up with practice to achieve your desired results.
Located in the same area as Pulp, Breakfast Thieves, Kaiju, Makirito and the Preloved is Reloved bazaar, this sounds like the perfect start to a day full of cheap steals and good eats!
When: May 11th & 28th, 2019: 9am-10am
Where: Uppercase @ APW Bangsar, 29, Jalan Riong, 59100 Kuala Lumpur, Malaysia
7. Create flowers and memories that last forever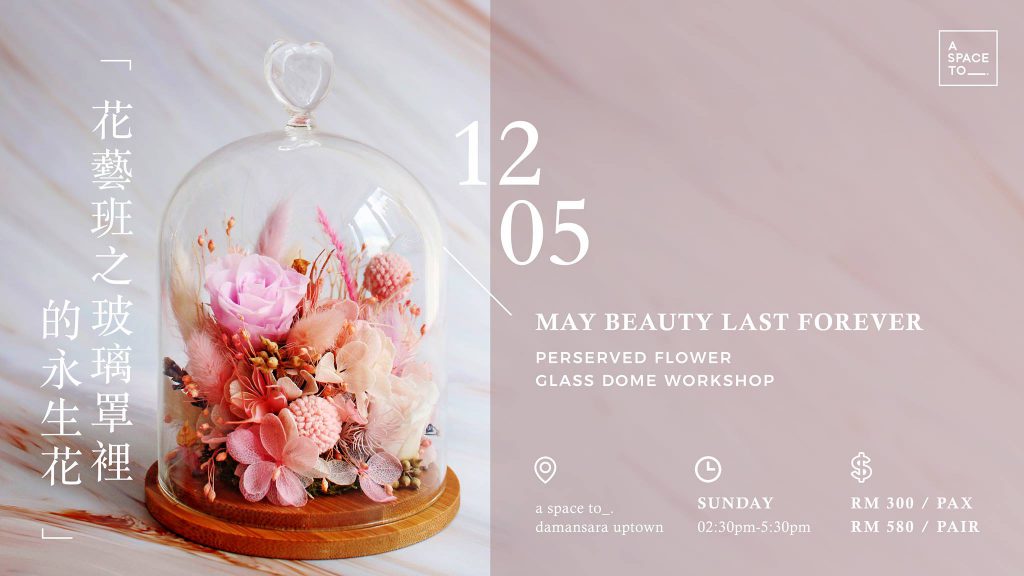 Perhaps if The Beast attended this workshop, he'd have eternity to look for his one true love. These unique preserved flowers have been processed to survive without water for many years while maintaining the texture of a living plant.
Hosted at A Space To ___ by Hanami Florist, this is a step-by-step workshop. Priced from RM300 per person or RM580 per pair, tools, materials, instructions, and a free flow of drinks and snacks are provided. Honestly, this Preserved Flower Glass Dome Workshop is value for money as the flowers would last for years. Plus you'll get to spend quality time making this beautiful bouquet with your mom.
Book your slot here.
When: Sunday, May 12th, 2019: 2.30pm-5.30pm
Where: A SPACE TO_., 109M, Jalan SS21/37, Damansara Utama, PJ
Feature Image Credit: tapirplace & UnionSpace Malaysia