In a world where aesthetics meets functionality, beautiful home and living items are born.
Even if you're not planning to purchase them, you can at least admire them.
Here are 13 businesses in Malaysia with interesting homeware items that you can add to your wish list for future usage.
Handmade Ceramics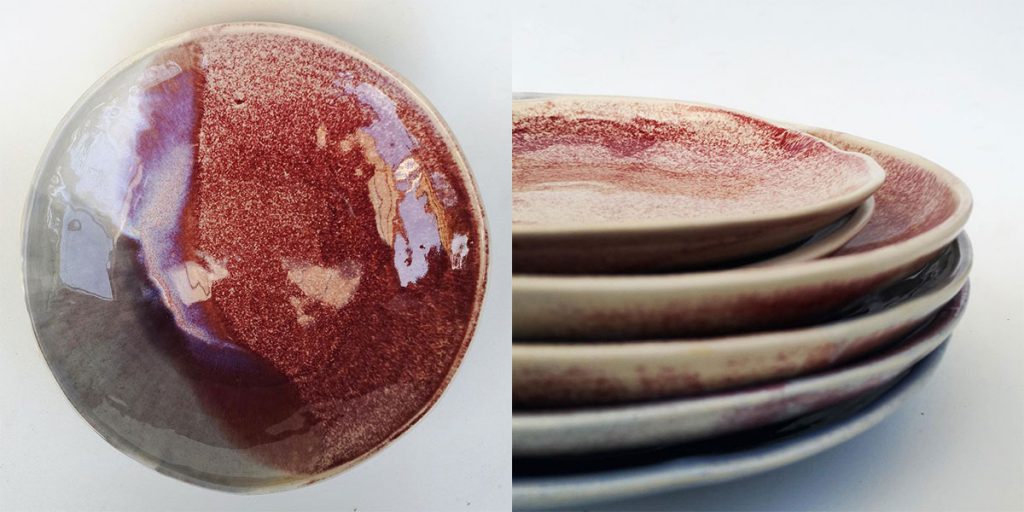 BendangArtisan takes pride in their designs that spark joy. This company's products are certainly one-of-a-kind and would suit those who desire owning pieces that are uniquely theirs.
Starting from her mum's kitchen in Malacca, this brand is owned by Rozana Musa, a UiTM art and design graduate. Her custom pieces can be seen at eateries such as Beta KL, Roost KL, Jibby & Co. and Puntry by Pun's Ice Cream.
2. Marbled Concrete Trays by BentukBentuk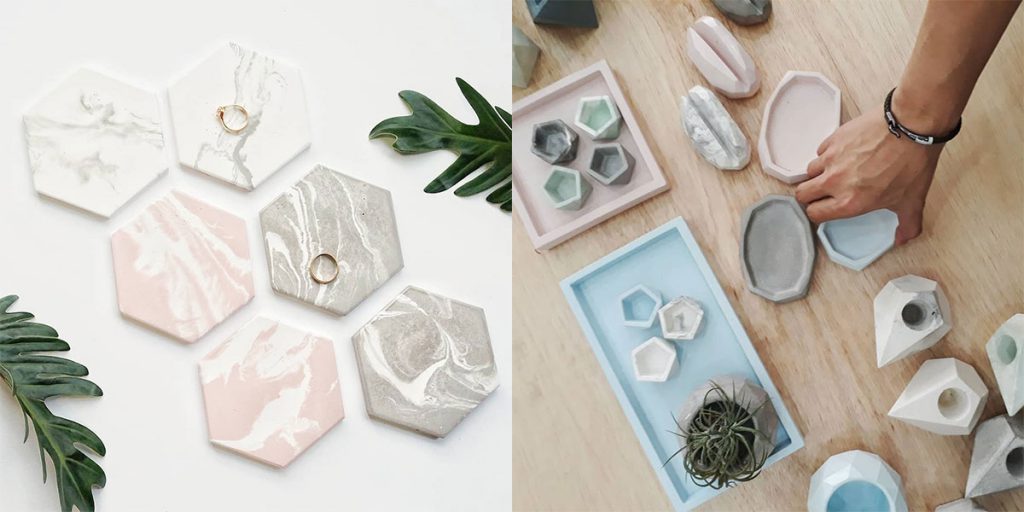 Since 2016, Adesh & Shahfiq has been pursuing their love for DIY projects and exploring the unknown with concrete. Born out of their interest to recreate a concrete planter they once came across in 2015, their simple yet eye-catching designs has caught the eyes of many. Who knows, they might catch your eye too.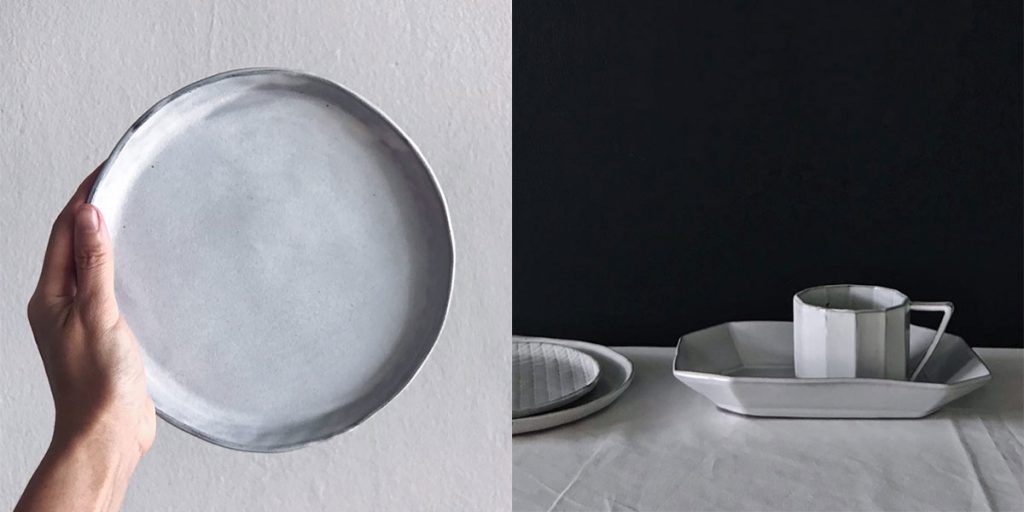 Handmade ceramics by Lee Ee Vee screams minimalist monochrome aesthetic on her Instagram feed. To get your hands on her geometric creations, be sure to follow her Instagram page for updates on pre-orders!
The self-driven artist picked up pottery through classes back in mid-2014 and was inspired by the Astier de Villatte in Paris. "I was so in love with everything in the store and dreamed I'd have a shop like that," Ee Vee noted in an Instagram post. The rest, as they say, is history.  
Kuih Decor
4. Kuih Pillows by Bingka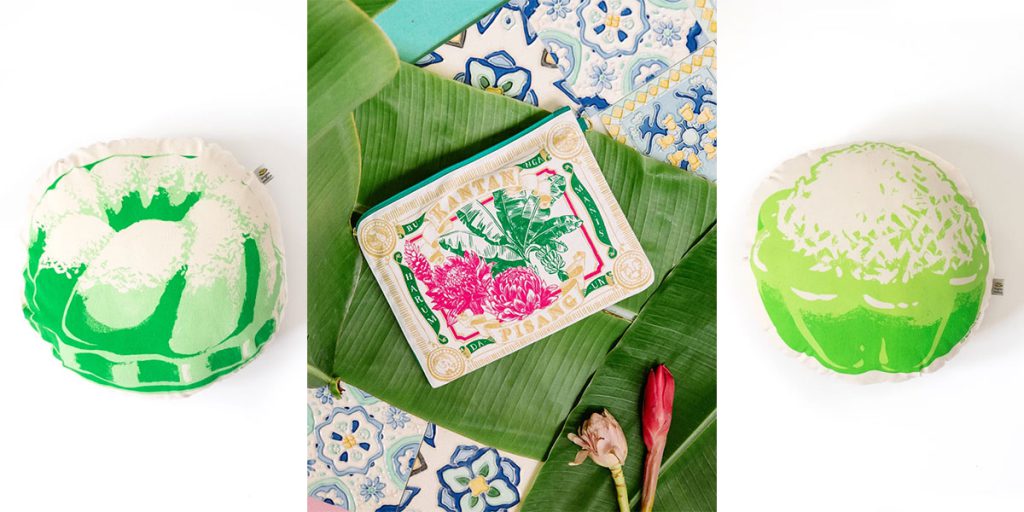 Bingka shared on their website that they started the business in December 2015 and their aim was to create affordable and original silkscreen-printed designs.
"As Bingka grew, we collaborated with the local community to have these prints made into home decor products and accessories, resulting in one-of-a-kind pieces that are uniquely handmade in Malaysia," they noted on their website.
Among their wide selection of tea towels, pouches, bags and home decor, these kuih pillows caught our attention.
Printed on unbleached cotton stuffed with polyfibre, these pillows are reportedly as fluffy as the OG kuihs themselves but perhaps you should be the judge of that.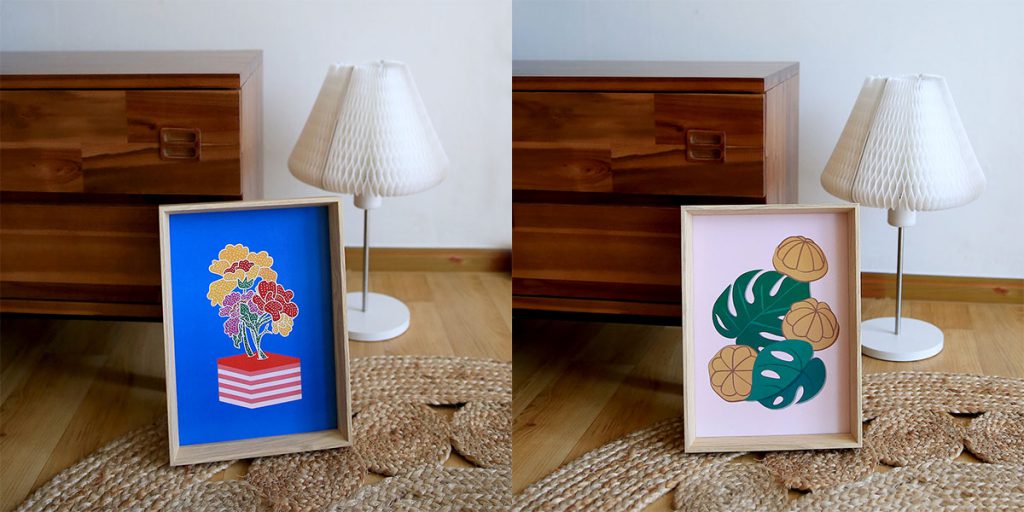 Simple, adorable and aesthetic.
While most of Home TooMuch's products are tiny accessories (think pouches and keychains), their prints make for the most logical home decor product and they have plenty of designs to choose from.
With their vibrant colours, these prints will spruce up any monochrome corner of your room while enticing you to indulge in some good ol kuih bahulu or kuih lapis.
Plants and Planters
For the extra O2 supply in a space.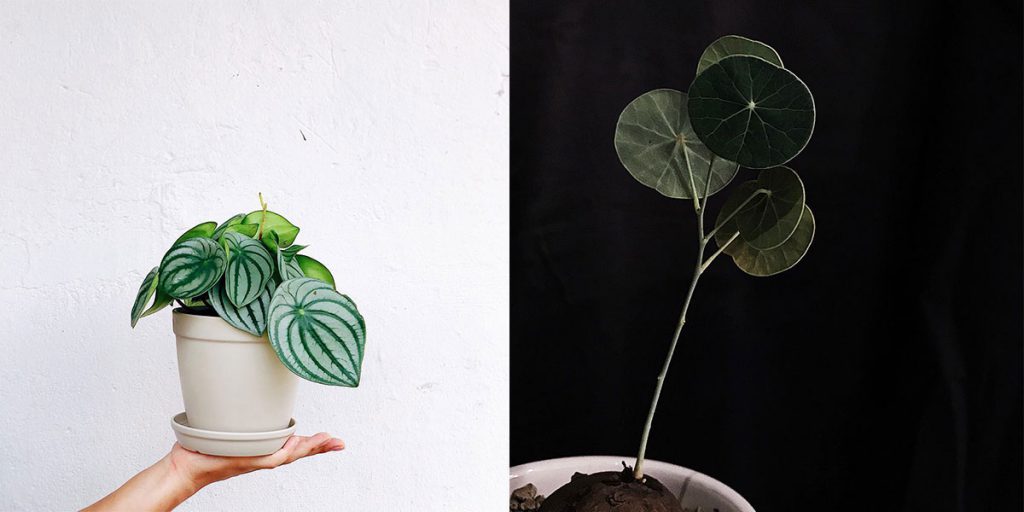 In this day and age, the dream of owning a landed property gets further and further away from our reach. More often than not, we're confined into small concrete boxes stacked on each other.
Lucky for us, there are folks like The Green Bandit with their beautiful indoor potted plants to steal your CO2 and grant you more O2.
By your bed, on the table or by the window, a little pot of plant not only acts as an Instagram prop, it's also proof that you're adulting because it's your job to keep the plant alive and well.
7. Pink Planters by mu.objek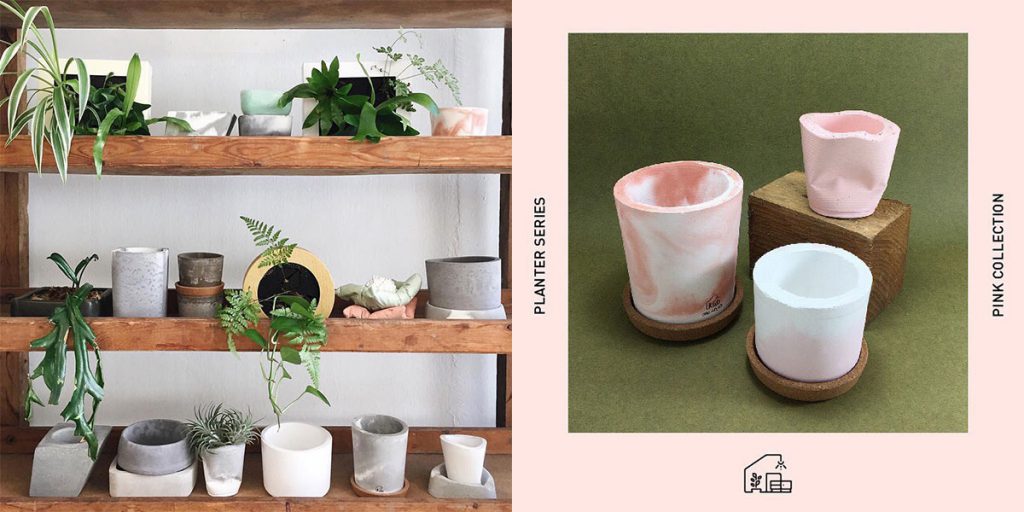 Where shades of grey, white and earthy red get predictable after a while, mu.objek is here with their pastel pink-coloured planters.
Shaped into candle holders, fake planters, or used as a decor on its own, a little pink never hurt nobody.
Handcrafted with its individual imperfections, these are definitely home items that signify you're an adult.
Upcycled Furniture
Because one person's trash is another person's treasure!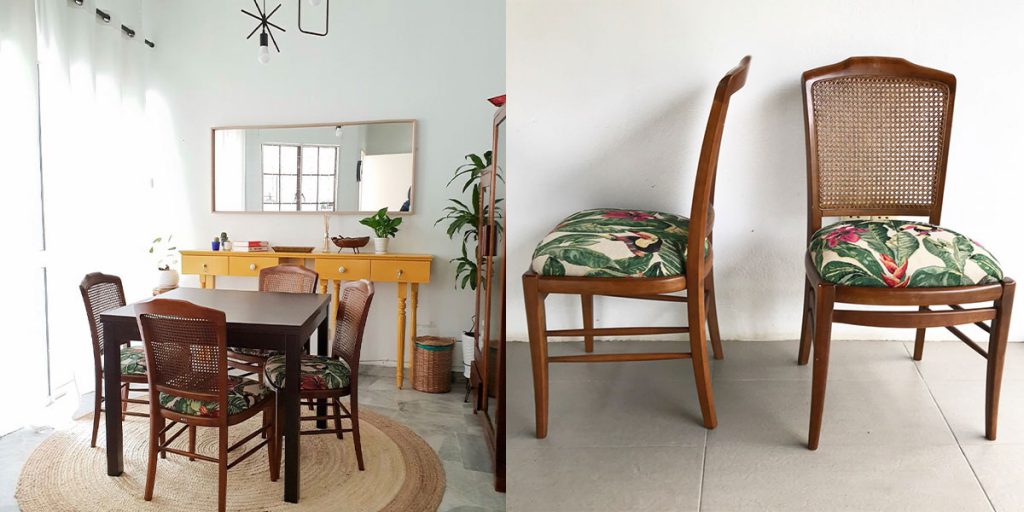 Making use of her talent in making spaces beautiful, Syaza of All Trades turns discarded furniture into coveted pieces. If you're big on florals and geometric prints on unique antique furniture such as mirrors, tables, sofas and chairs, Syaza's your gal.
Read our full feature on her business here!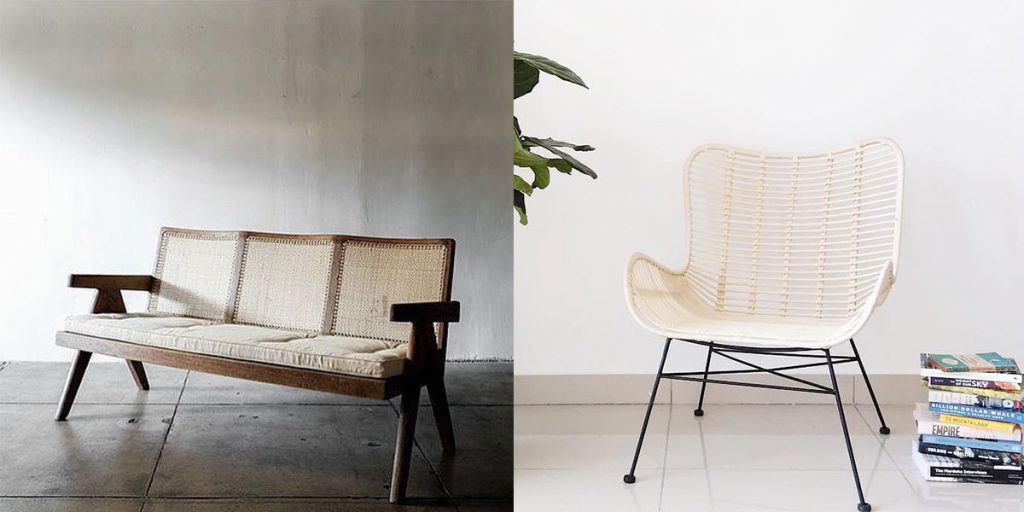 To some, rotan means to have pain inflicted on our palms and butts. But to The Rotan Lot, it's a collection of beautiful furniture made from rattan, wood and metal elements combined.
Channeling some vintage old school vibes combined with some modern influences, these key pieces could potentially turn a dull and bare space into something chic and beautiful.
Perhaps, it could even remind your guests of the good ol' festive days spent in kampungs.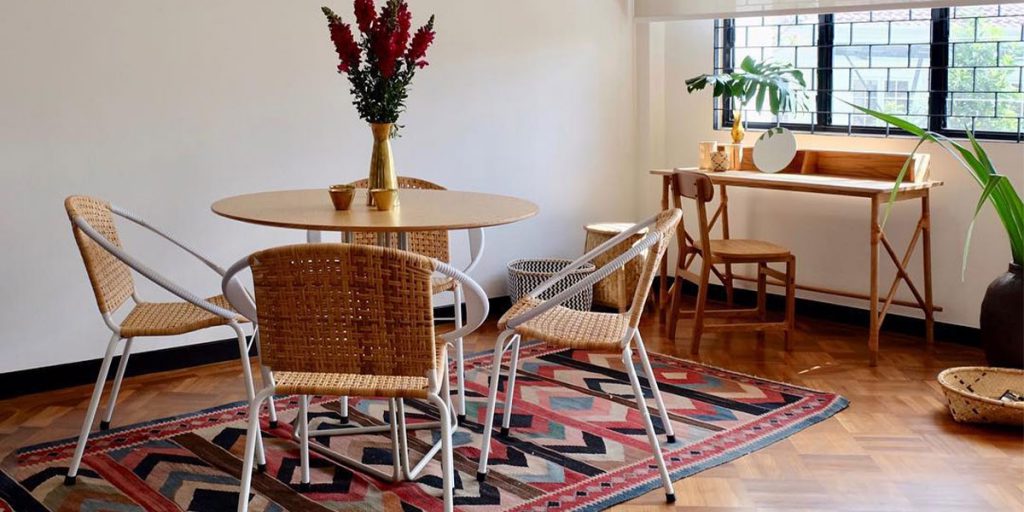 Designed by Studio Bikin, Kedai Bikin is a line of Malaysian-crafted furniture and home accessories.
Working closely with talented artisans and craftsmen, their products are said to be individual, well-designed and reasonably priced for its value.
Our favourite product is the Merdeka chair which is an apt chair to purchase, just in time for the Merdeka celebrations.
Made from PVC rubber strings, it's meant to conform to your body shape and you can lean comfortably into it for a nap or for extended periods of time. The fact that the spine of the chair is open makes it airy too so you won't experience a sweaty back.
A Collection of Beautiful Knick Knacks
For when you just need to window shop aesthetic items to soothe your basic millennial urges.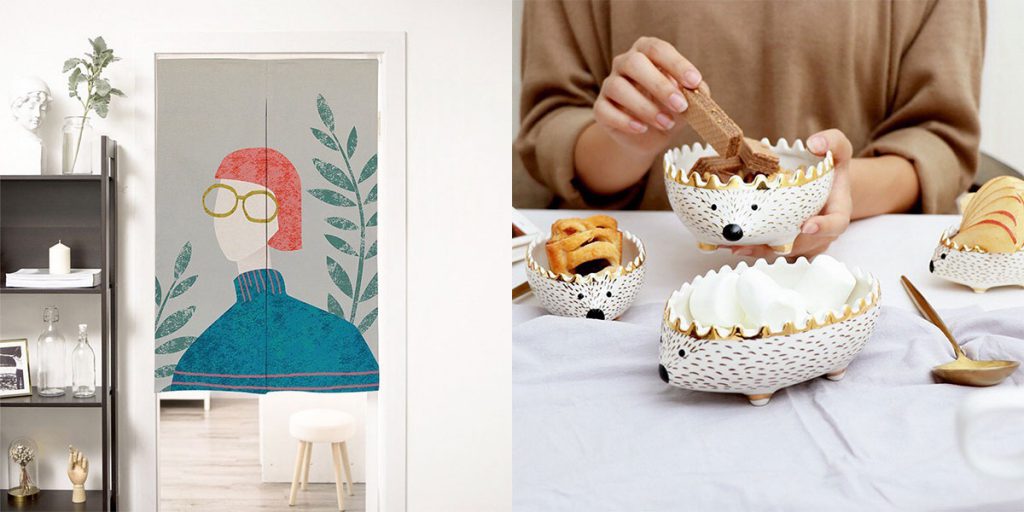 If there's another Asian hotspot to hunt down aesthetic goodies at (besides Japan and Korea), it's Taiwan.
These guys are your one-stop shop to getting adorable yet functional knick knacks from Taiwan.
With items like collapsible cups, bedding, tapestries and decor, it's essentially like an online Kaison, but with a wider variety.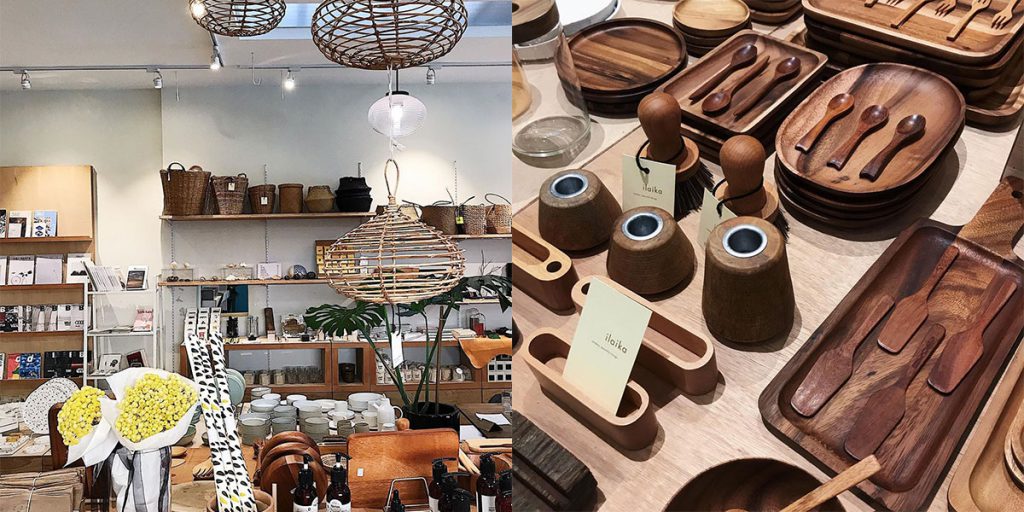 For the more refined and mature taste (not that there's anything wrong with cutesy home decors), Ilaika Select Store is a place where even your grandma would likely want to take something home.
With items made with love by various artisans, they offer beautiful, thoughtful gifts that are Instagram-worthy too.
If you're keen to meet the team in person, they regularly preview at pop-up markets and organise workshops as well.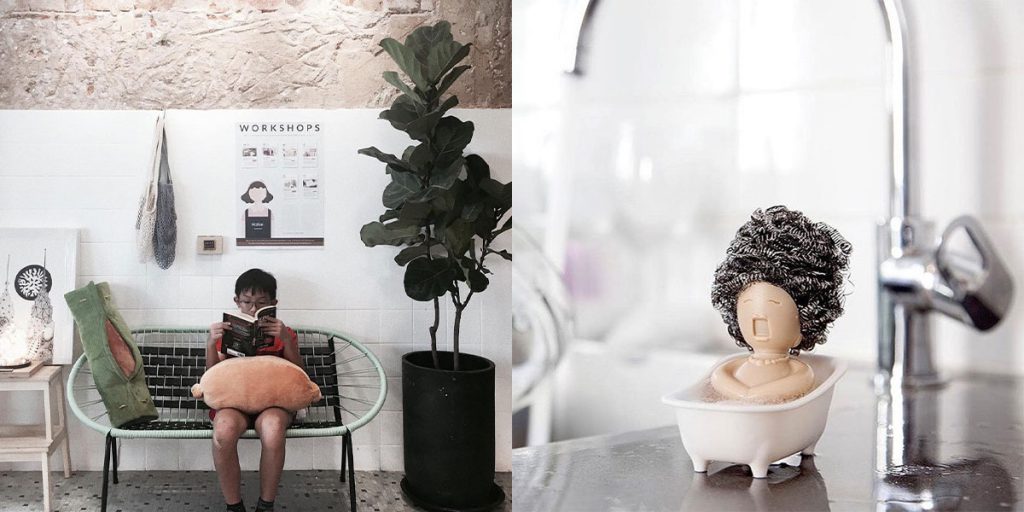 Last but not least, there's Naiise.
As the name suggests, this store in The ZhongShan Building is a treat to visit as they've got all sorts of local artisanal items to ogle at.
Plus, they've got quirky homeware like a bathing woman pot scrub holder by Qualy Design and a Nessie ladle sourced from overseas.
Be it novelty pins, postcards, tote bags or more kuih pillows and accessories, Naiise has you sorted with nationwide and international shipping.
Feature Image Credits: Instagram Users @mu.objek & @Kedai Bikin