If you've got nothing planned for the upcoming Merdeka celebrations, why not put together a 36-piece mini puzzle by local brand Loka Made?
While there are large-scale puzzle portraits out there with hundreds of tiny pieces, Loka Made has made theirs with only 36 pieces and it's completely doable within a short period of time.
The brand was founded back in 2015 and they're known for their unique pieces and artworks that incorporate Malaysian-inspired cultures and designs.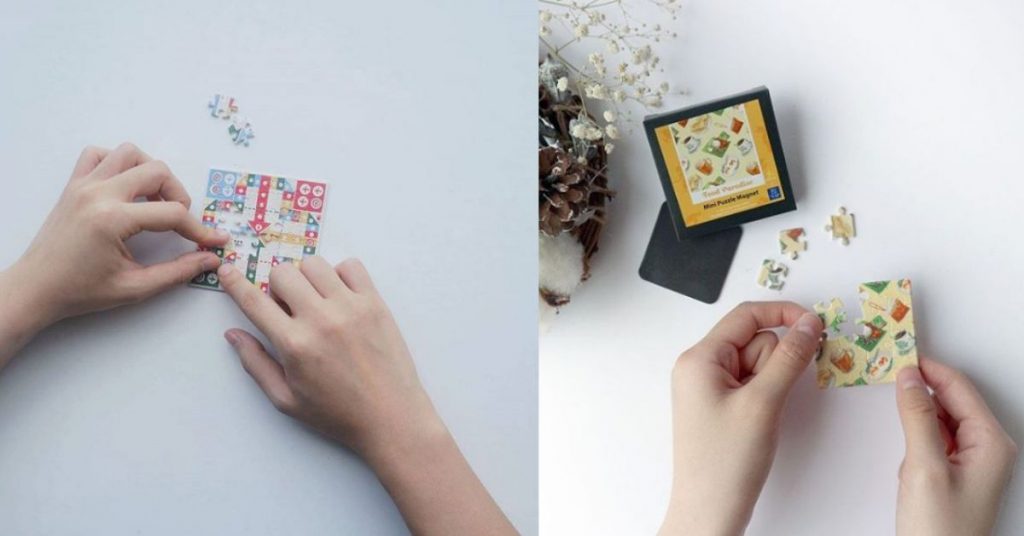 Each puzzle piece is 8cm x 8cm in size and the set is water proof. The puzzle set also incorporates a snug interlocking system so the pieces connect together seamlessly. What this means is that you do not have to worry about your puzzle set falling apart once it has been assembled.
This comes in handy because the puzzle set is meant to double as a drinks coaster once completed and you wouldn't want your coaster to fall apart when in use.
Some of the patterns available include peranakan designs, waus and popular local dishes.
Priced at RM28, these puzzle sets are available at Loka Made's online store on Naiise Malaysia or at their physical brick and mortar outlet in USJ 9, Taipan.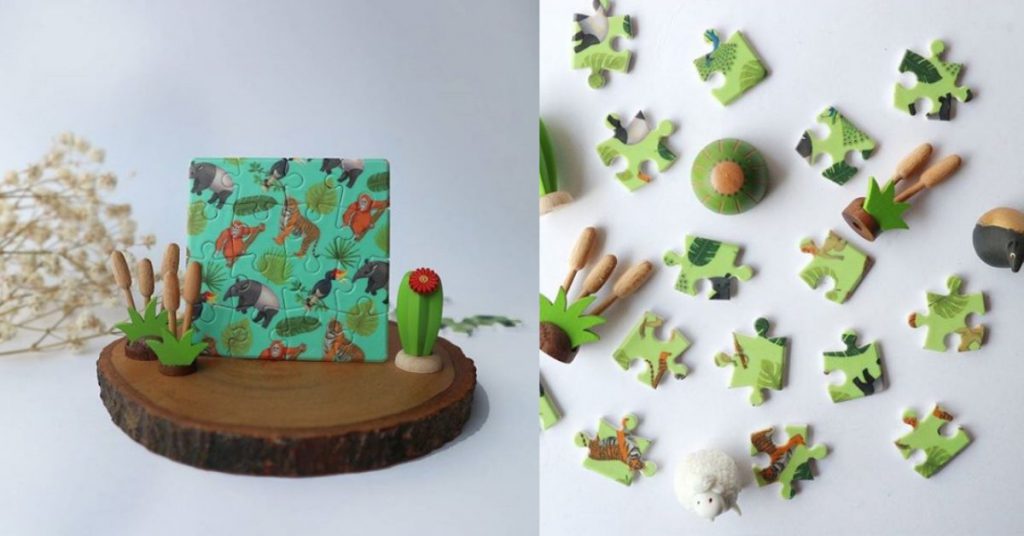 Alternatively, if you're looking for an even tinier puzzle set, they offer a 16-piece mini one which can be used as a fridge or whiteboard magnet once completed. These are priced at RM18 each and weigh in at 200g (including the magnet).
Besides being practical household items, these one-of-a-kind puzzles also make for great gifts, particularly for tourist friends as a token of souvenir.
Alternatively, they also make for great gifts for young kids as it helps them to exercise their creativity and logic.
To purchase your own set, connect with Loka Made below:
Loka Made
Hours: Mondays-Fridays: 9am-6.30pm, Closed on Saturdays and Sundays.
Address: First Floor. No. 35-2 Jalan USJ 9/5S, Subang Business Centre, 47620 UEP Subang Jaya Selangor Darul Ehsan
Website: Loka Made
Tel: 03-8081 2611
All Image Credit: Loka Made