If you're a fan of movies, or have been keeping up with the art industry, you'll most likely come across Vincent Van Gogh, a highly influential artist hailing from the Netherlands.
Born in 1853, some of his well-known works include the Starry Night (1889, worth US$100 million), L'Allée des Alyscamps (1888, worth US$66 million), and Cafe Terrace at Night (1888, priceless), which are currently in possession by private collectors and museums.
Having said that, the organiser, Grande Experiences, and their partners KKLive and Gravitytai Co., aim to give Malaysians the opportunity to interact and experience some of Van Gogh's masterpieces via their Van Gogh Alive exhibition in Bukit Jalil from December 17, 2022, until March 16, 2023.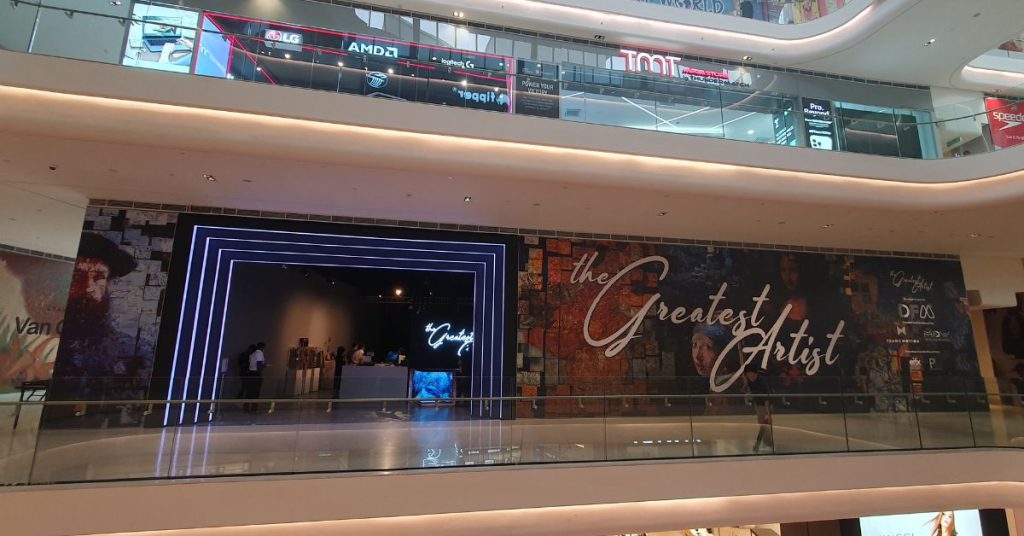 Entry tickets are sold through the organiser's website at RM75 for adults, while tickets for seniors citizens, and children are priced at RM68 per pax.
As of this writing, early bird tickets are no longer available, as Grande Experiences mentioned that more than 100,000 tickets had been sold.
Those keen on visiting the exhibition will need to buy regular tickets where they're only able to attend from January 10, 2023, onwards.
Having said that, here's what to expect from the Van Gogh Alive exhibition.
Walking in, you'll first come across a room filled with sunflowers, which Van Gogh has often featured in many of his paintings, as it signifies gratitude.
Walking past the sunflower-filled room, you'll find a large hall filled with Van Gogh's biography, notable quotes, and a physical depiction of The Bedroom, one of his popular paintings.
There's also a 5-minute sketch-along session. Here, you can learn how to recreate one of Van Gogh's artworks by following the video tutorial shown in front.
Paper and pencil are already provided on the easel right in front of the screen, so you don't need to worry about bringing your own stationery to take part.
Past the hall of fairy lights, is where you'll enter another hall with animated Van Gogh paintings projected onto screens on both the walls and floors. 
We found this room great for Instagram-worthy pictures because of the various backgrounds, and how everything is arranged.
Once you exit this part of the Van Gogh Alive exhibition, you'll be led to the other side, where most of the interactive pieces are situated.
An example of an interactive art installation is the AI Artist Greeting, where you're welcomed by an AI-generated video of Van Gogh's portrait.
There's also The Light of Hope, where animated sunflowers light up and turn to you when you hold a lantern close to the wall.
In the next section, you'll run into the AI Self Portrait booth, where you can take a picture of yourself and have it turn into a Van Gogh-esque painting. 
Once the portrait has been generated, which will take about 3 minutes, it will be shown on the display behind the camera.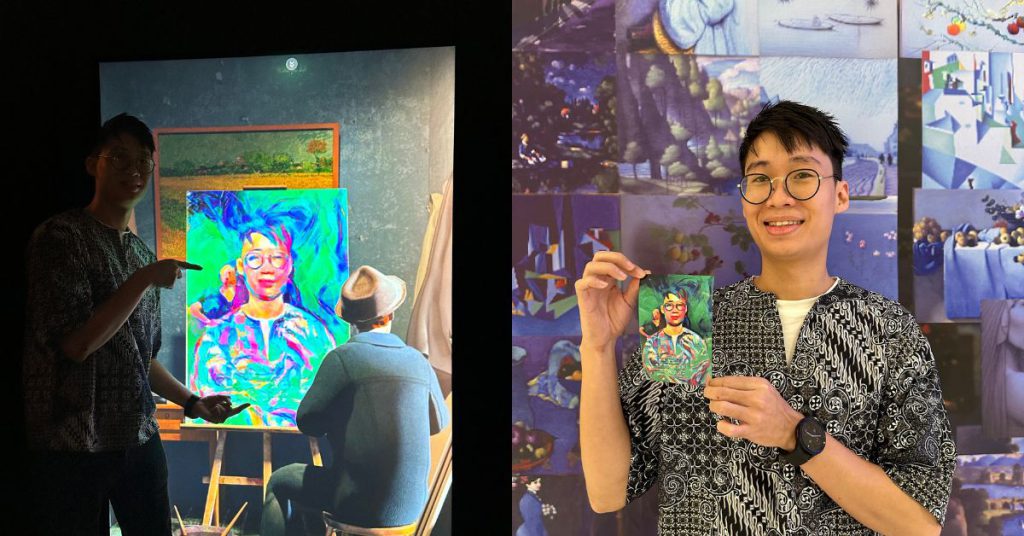 You can even print out a physical copy of the AI-generated portrait at the counter in front for the price of RM25.
All-in-all, we felt that our tour of the Van Gogh Alive exhibition was quite an eye-opening experience as we got to interact with and get to know some of Vincent Van Gogh's work.
We also learned a little more about the artist and his tragic past, dealing with severe depression before his passing in 1890.
Van Gogh Alive Exhibition
Location: Lot 3.29.00, Level 3, Pavilion, Bandar Bukit Jalil, 2, Persiaran Jalil Utama, Bukit Jalil, 57000 Kuala Lumpur, Wilayah Persekutuan Kuala Lumpur
Event date: December 17, 2022 until March 16, 2023.
Time: 10AM until 9PM daily
Website: https://www.cloudjoi.com/shows/van-gogh-alive