Finding this place will be like a treasure hunt, but we promise that it'll definitely be worth it.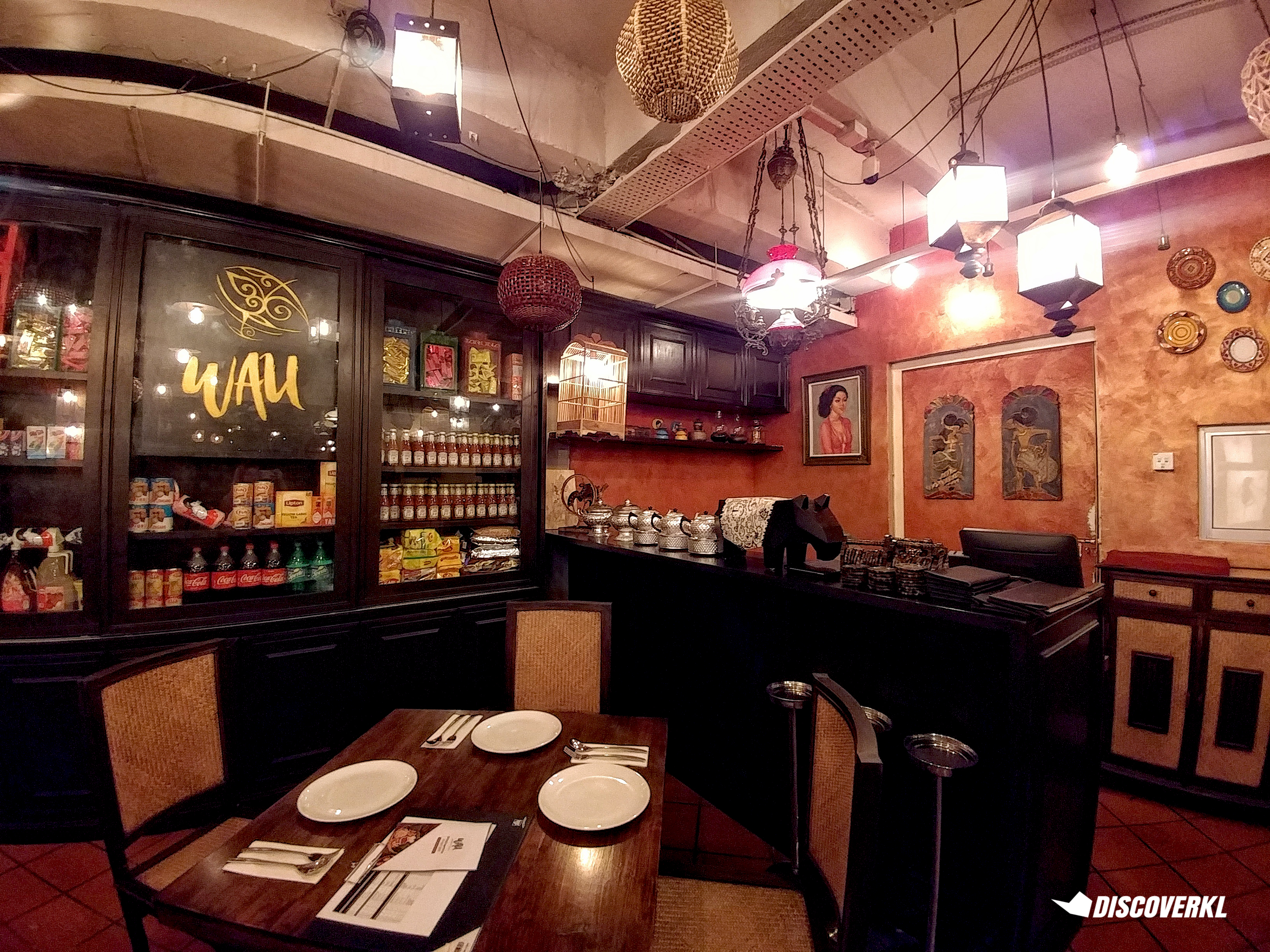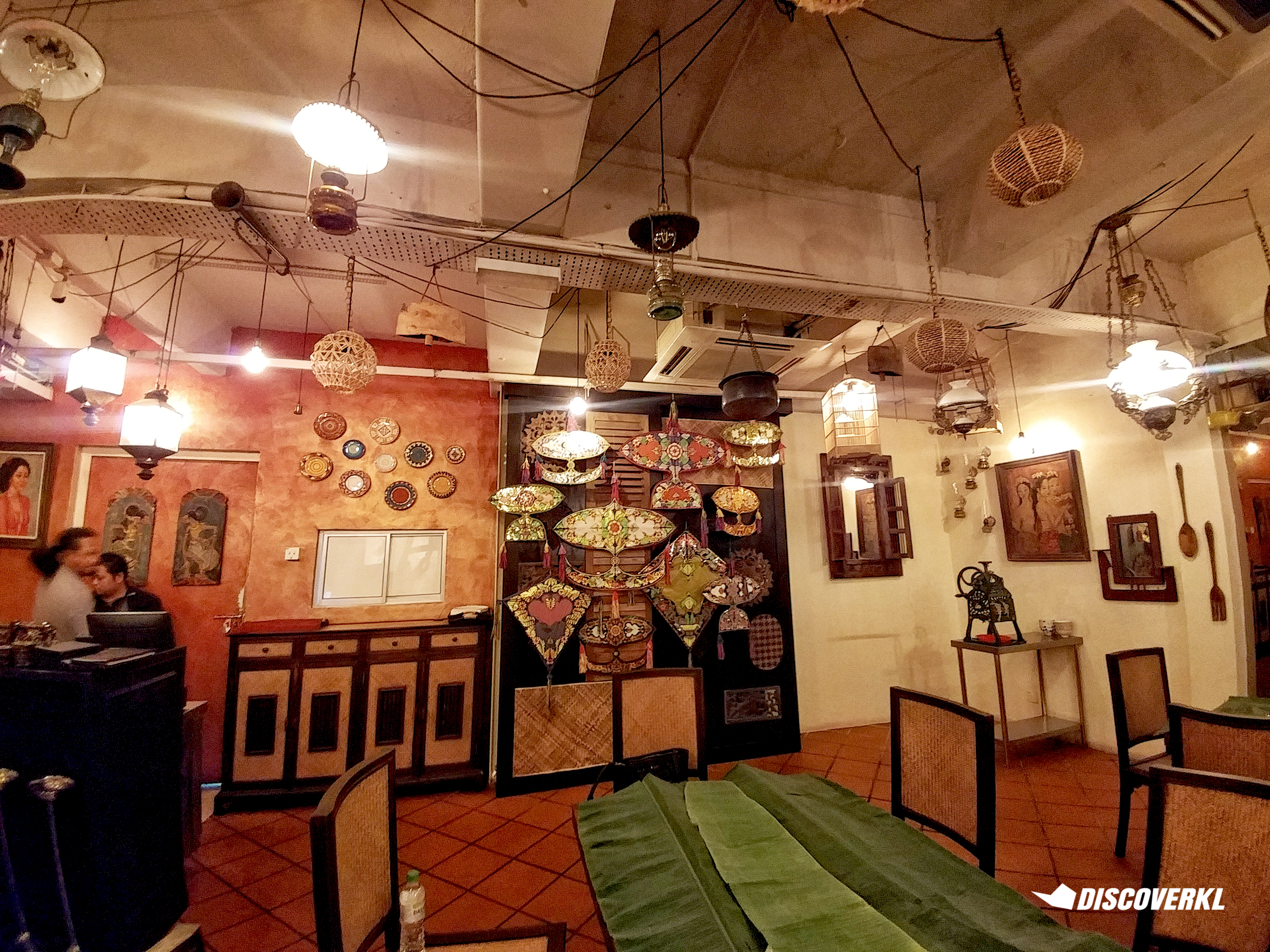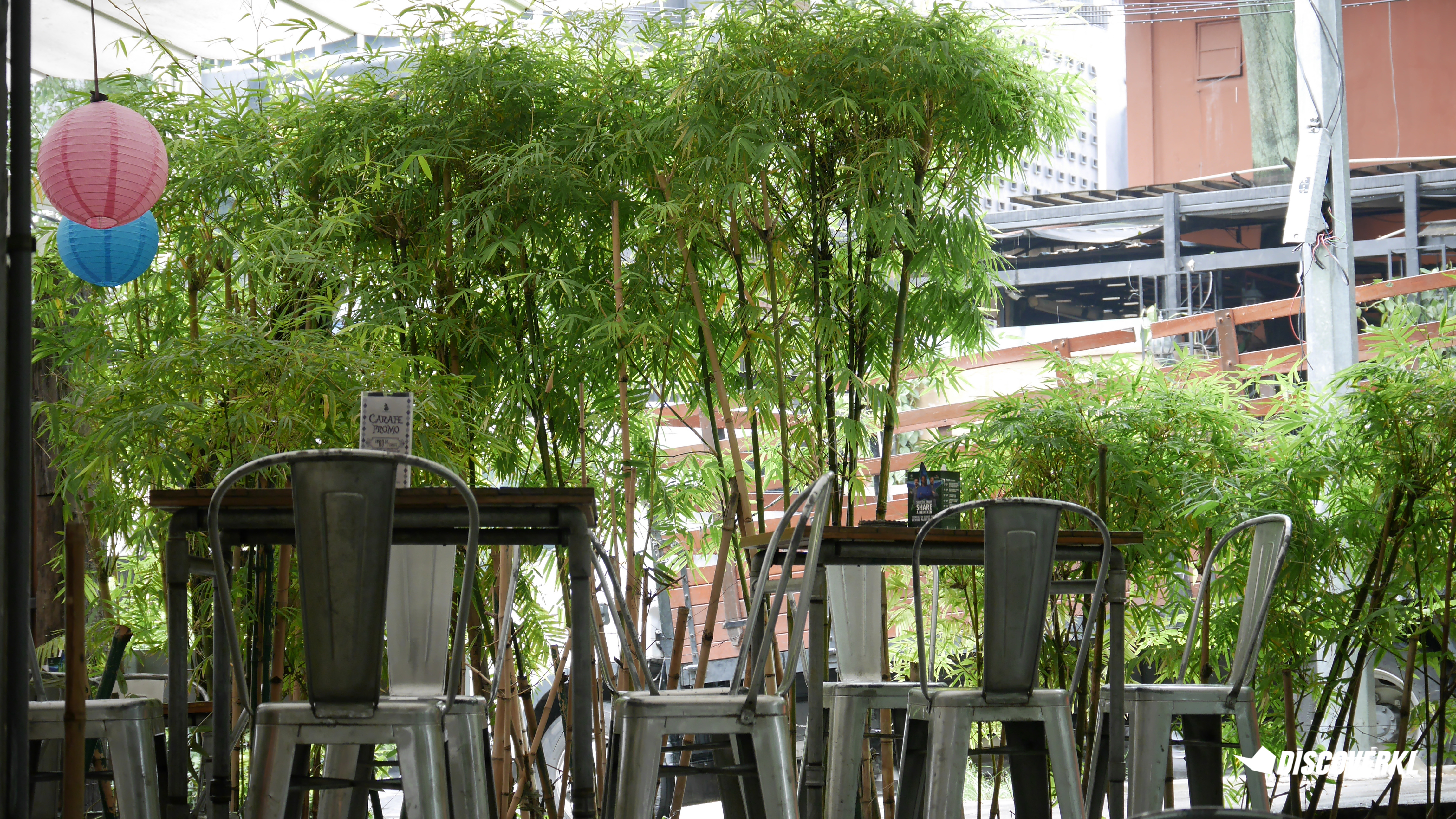 Located in Changkat, Bukit Bintang, the Wau Dining Room is located in one of the hidden rooms of The Rabbit Hole. Walk towards the back of the bar and you'll see a room filled with old knick knacks that will take you back to the good ol' childhood days.
What used to be known as the 'Heineken Room', this tucked-away restaurant serves Malay food in a kampung-like interior – making it as authentic as possible with other traditional Malay décor like the wau, wayang kulit, old plates, tiffin carriers and more. It's pork free but serves alcohol.
Now, for the food.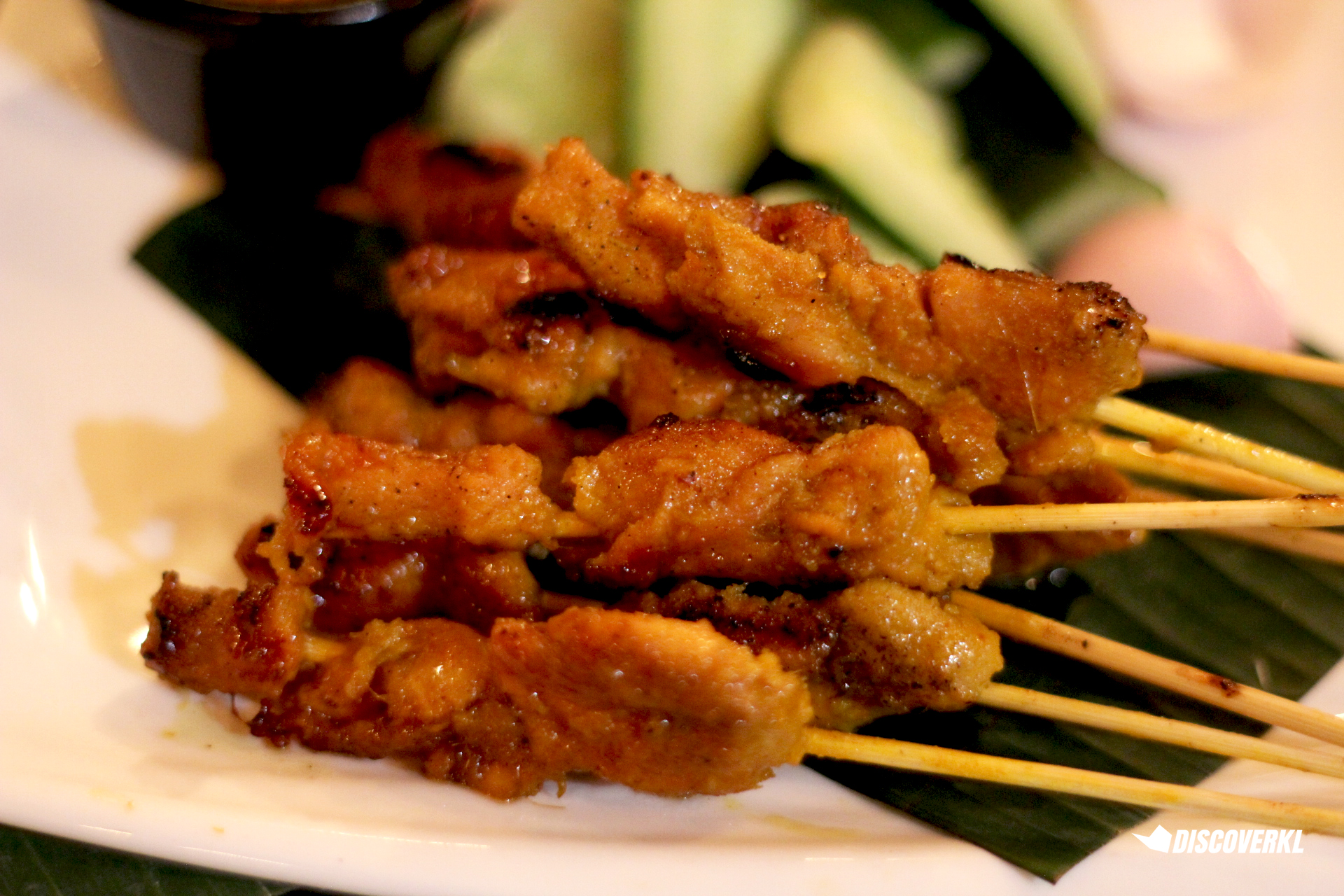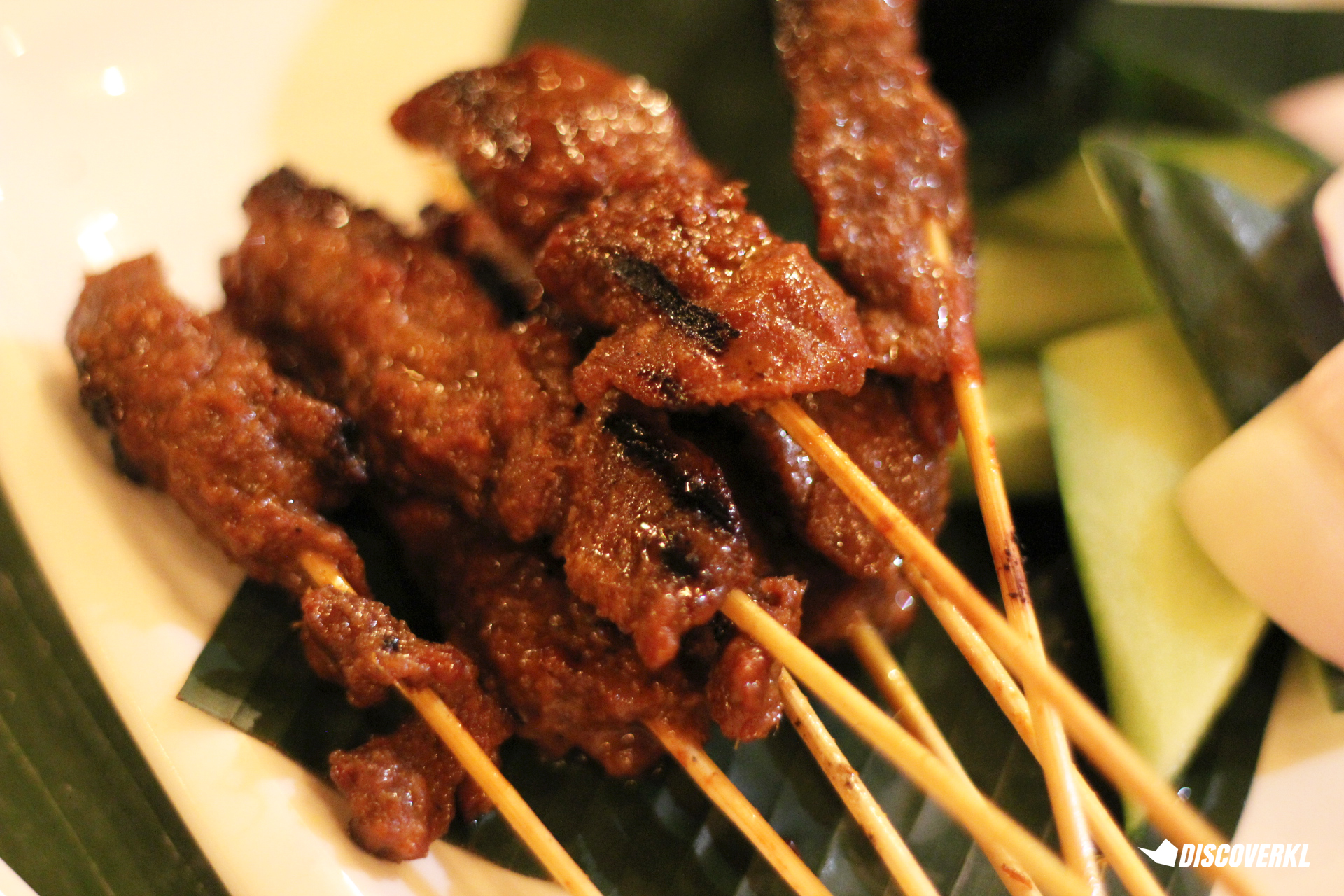 We had the chicken and beef satay as an appetiser. You would expect that satay coming from a restaurant wouldn't be as authentic as the ones on the streets, but this wasn't the case at Wau Dining Room.
The beef was tender and wasn't overcooked. The chicken didn't look as appetising, but oh boy were we wrong if we figured that this was indicative of its taste. Both were very flavourful and I'm sorry to my fellow colleagues for taking too much satay for myself. It's really that good.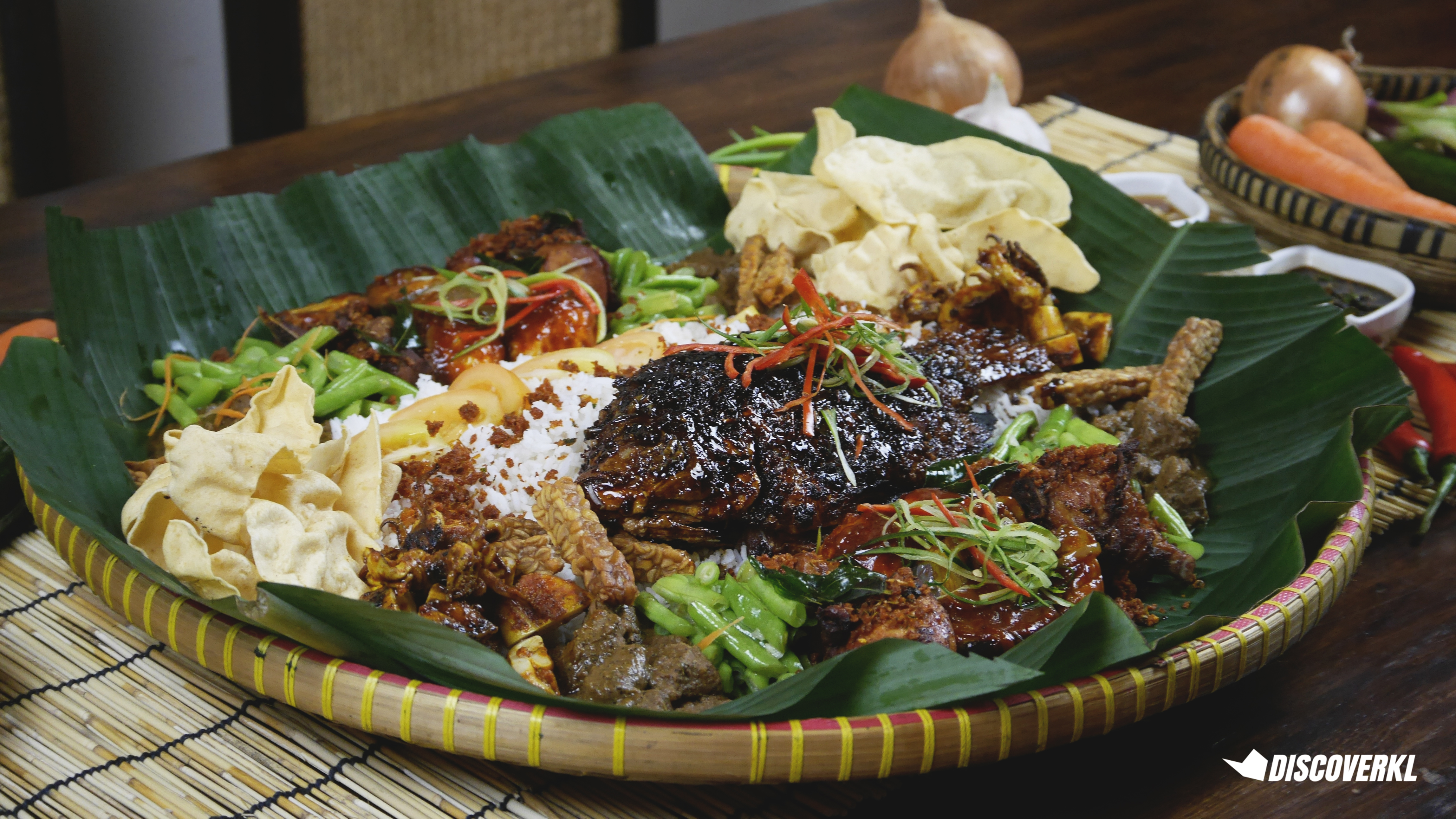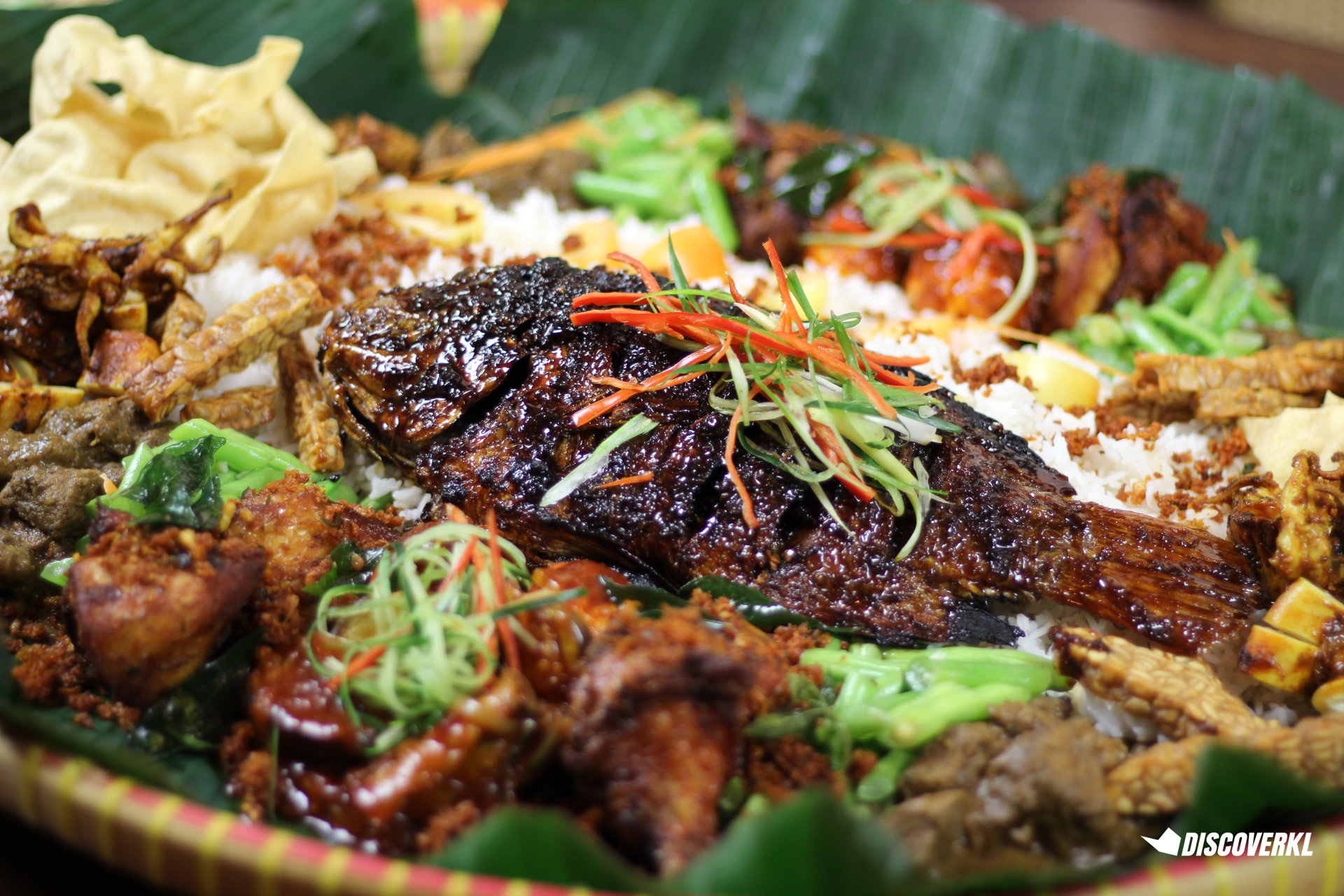 Next, we got to try their Muhibbah set, the hero of Wau Dining. Perfect for sharing among 3 or 4 people, it is served on a large banana leaf and consists of Basmati rice, ikan bakar, sotong bakar, chicken rendang, beef rendang and vegetables!
I am usually very picky of how I like my fish prepared, but the ikan bakar really surprised me. The meat was soft and the skin was crispy. Flavour wise, it didn't have a strong fish taste but rather a bit of sweetness to it.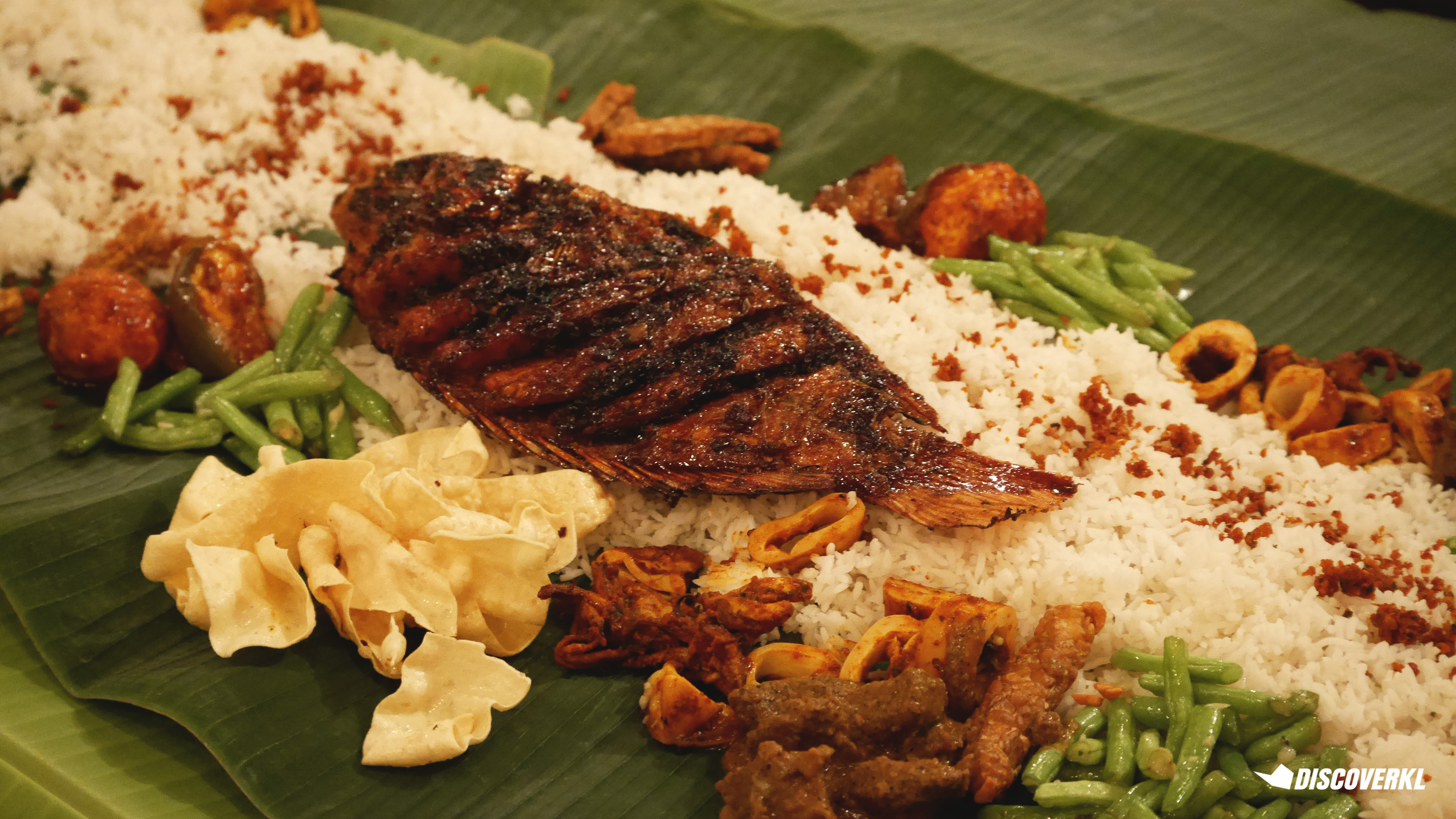 Everything ultimately paired well with one another and that led us to eating more than we initially bargained for (it's okay, we walked around after that to burn the calories off.)
Sharing and coming together is one of the main purposes of this dish. The chef recommends eating with your hands to fully 'rasa' the dish. The recipes used for this dish are derived from Kelantan, Selangor and Pahang flavours as well as from the chef's own family recipes. Despite how huge and complicated it looks, the chef said it only takes the team less than half an hour to prepare it, so you don't have to worry about a long wait.
Next up is the ayam percik which is grilled chicken marinated in spices and the pucuk paku goreng udang that is wild fern stir fried with prawns. The chicken was perfectly cooked, and the creamy spiced coconut milk sauce was great with the rice from the Muhibbah set. Coming from a girl that isn't a big fan of vegetables, the pucuk paku goreng udang was a bit on the bitter side for me. If you enjoy pucuk paku though, the creamy dish would be an absolute delight.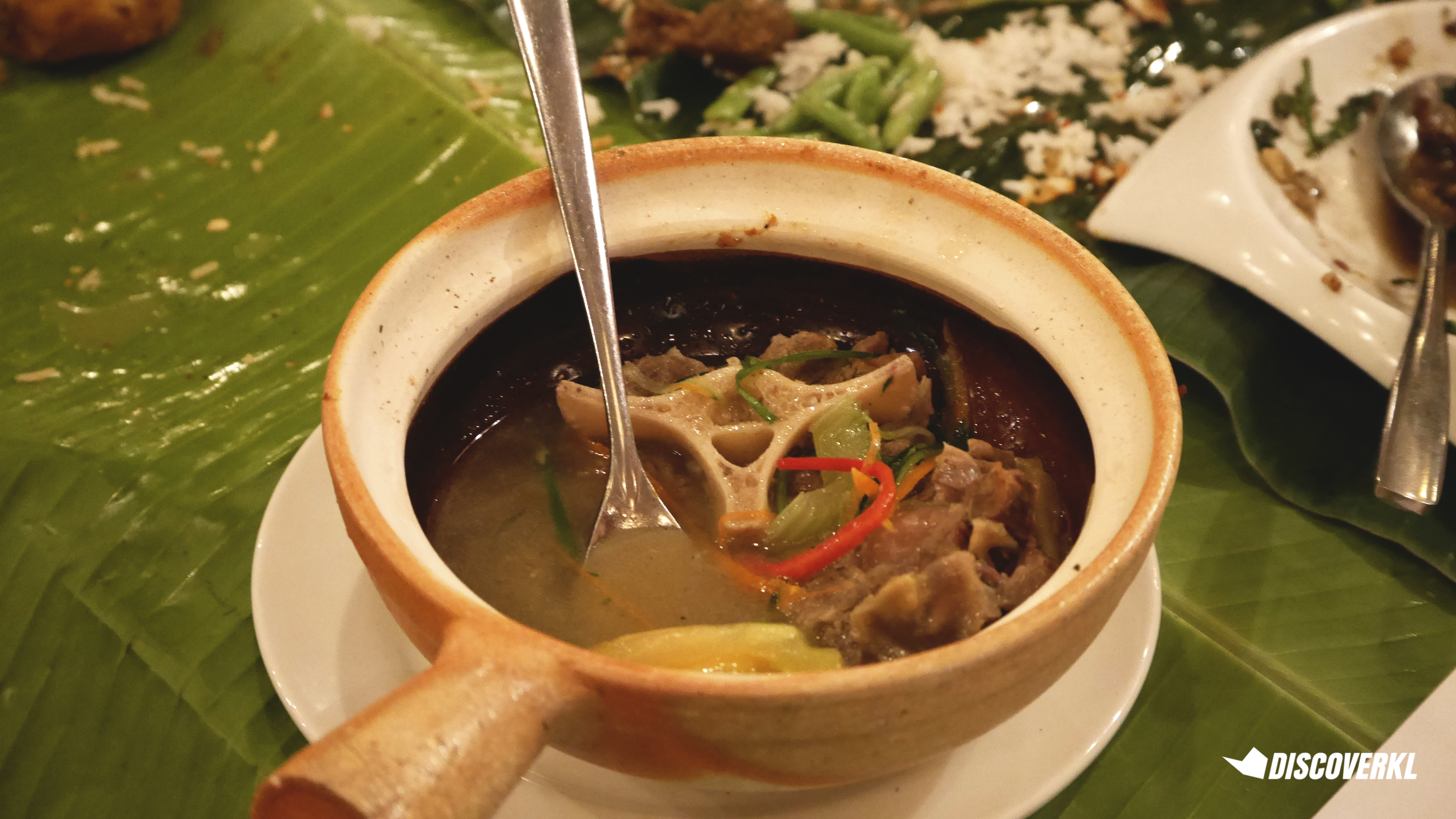 Last but not least was the oxtail soup which is actually my favourite dish. The soup isn't tasteless and has just the right amount of spice. There were potatoes, carrots and more in the soup and of course, I 'sapu'ed the whole thing. Honestly, one bowl was not enough for me. 😛
Price: 
Quality: 
Wau Dining Room @ The Rabbit Hole
Hours: Sunday-Thursday: 4pm-2am, Friday-Saturday: 4pm-3am
Address: Lot 14 & 16, Changkat Bukit Bintang, 50200 Kuala Lumpur
Website: The Rabbit Hole
Tel: 010-899 3535