[This is a sponsored post with Heineken Malaysia.]
For the past two years, the much-loved annual Tiger Street Food Festival had to take a virtual turn, providing fans with a unique street food experience from the comfort of their homes. 
However, it was easy to see that the turnout was still impressive, if our sister brand Vulcan Post's 2020 experience of the virtual Tiger Street Food Festival was anything to go by.
While the avatars, games, and virtual food trucks were fun to explore, some would argue that still, nothing beats an in-person experience.
Well, good news for Tiger fans then, because Tiger Street Food Festival is making a physical comeback this 2022, and it's coming in hot.
Start the hunt
First things first, we hope you're hungering for adventure because the Hottest Hunt might just take you to most, if not all, of Malaysia's most "happening" food hotspots.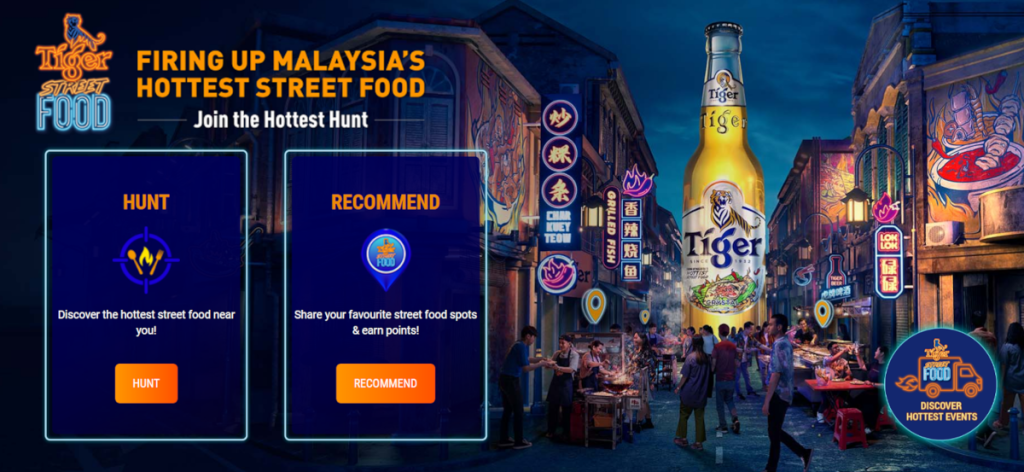 Tiger is inviting fellow Malaysians to recommend their favourite street food spots by dropping a pin of the location on the Hottest Hunt's microsite.
If you've got a favourite hawker stall aunty or uncle who painstakingly spends each day cooking up their best delights, now's the time to push them into the limelight.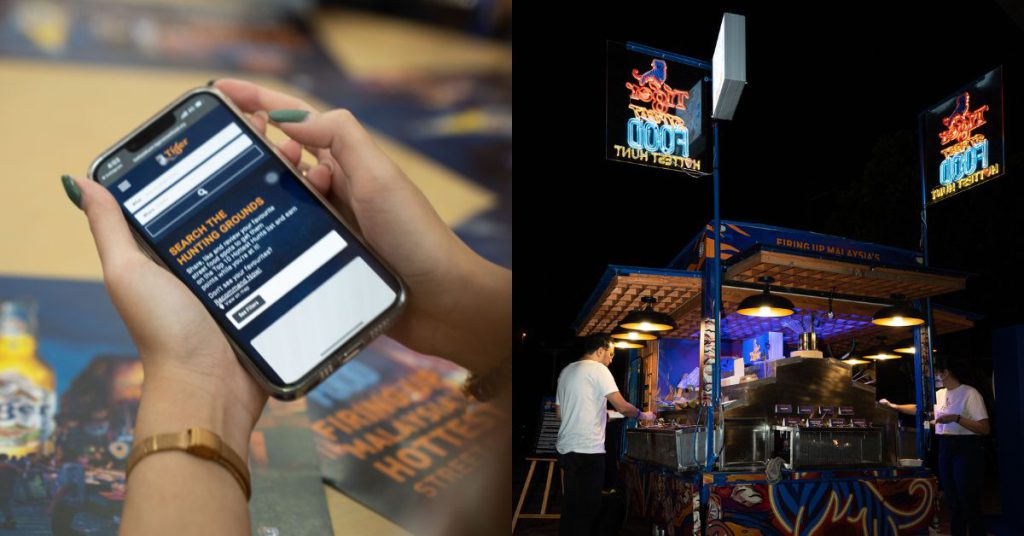 At the same time, you can hunt down and try street food vendors that have been passionately recommended by others. Who knows, you might just find a new street food spot.
Together with other fans, you'll actually be building the foundation for this year's Tiger Street Food Festival, but more on that later.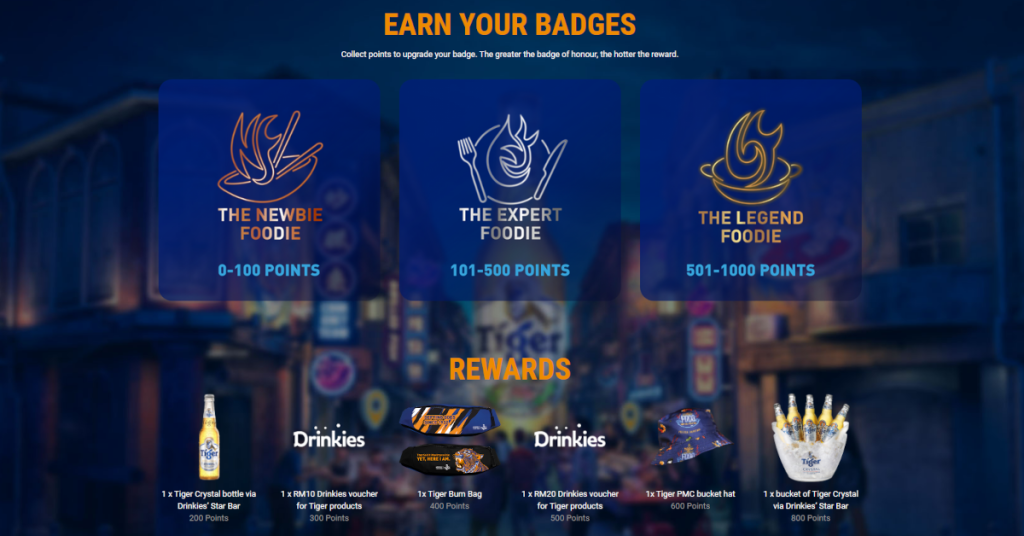 There are also exclusive prizes such as a pair of Apple Airpods or Galaxy Buds to be won as you amass at least 1,000 points, simply by doing the above (dropping pins), doing daily log-ins, and interacting on the website by interacting with other people's recommendations too.
Let the games begin
If this isn't enough to get you out of the house, then perhaps the Tiger Crystal Fire Truck might.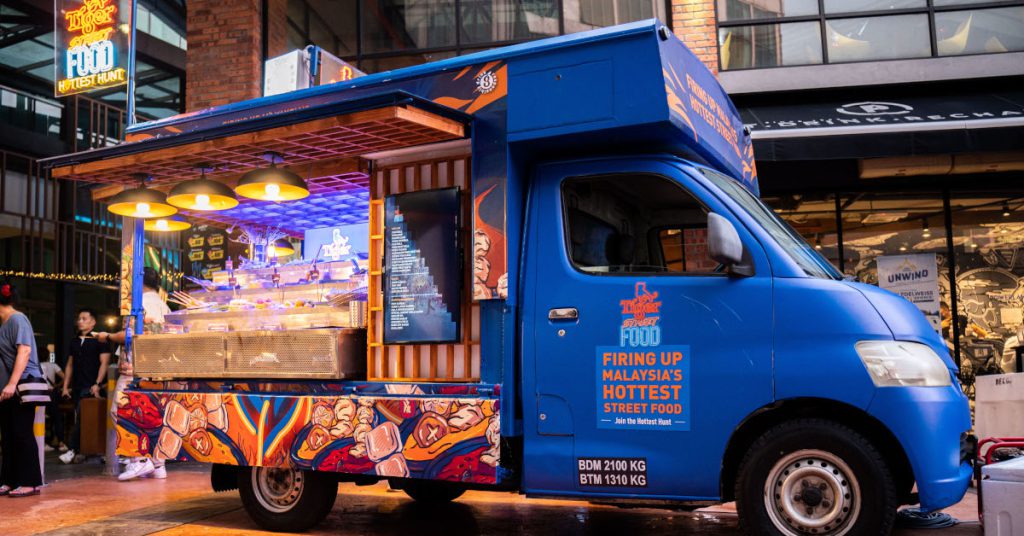 Introducing the Tiger Crystal Fire Truck, which brings more challenges, this time ones that you'd want to be physically present for.
The Tiger Crystal Fire Truck is a lok lok truck that will go around Malaysia, across areas such as Klang Valley, Ipoh, Penang, Melaka, Johor, and more, but here's the twist.
Lok lok isn't the only thing it's offering. Throughout its journey, it'll be parked at selected outlets, bars, coffee shops, and food courts. If you can catch it in any of those locations, there are games, more prizes, and the oh-so-refreshing Tiger Crystal awaiting you.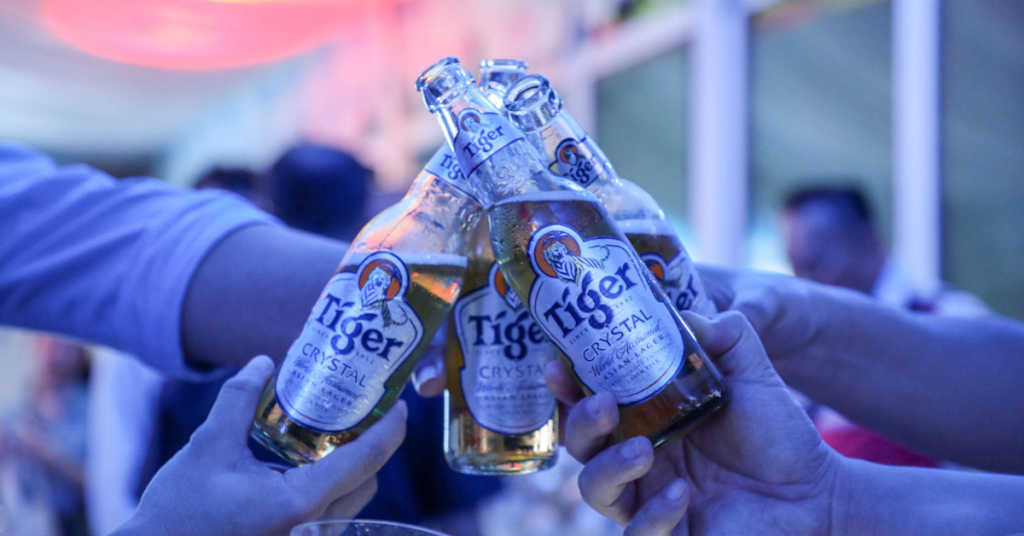 Have you heard: Tiger Crystal is a 4.2% ABV crystal cold filtered lager, brewed from all-natural ingredients and filtered at a crystal cold temperature of -1⁰ C, locking in the most desirable flavours and aromas.
One of the main attractions at the Tiger Crystal Fire Truck would be the Tiger Fire Challenge. How to play is simple: spin the wheel, and brave through eating lok lok with varying degrees of spiciness.
If you can champion through, there's ice-cold Tiger Crystal and other prizes to be won.
The grand finale
As these two months of challenges draw closer to an end, the Tiger Street Food Festival will take place from October 28 – 30 and November 4 – 6, from 4PM – 12AM each day at Factory 19, Seksyen 19, PJ, and it's set up to be packed with the hottest street food.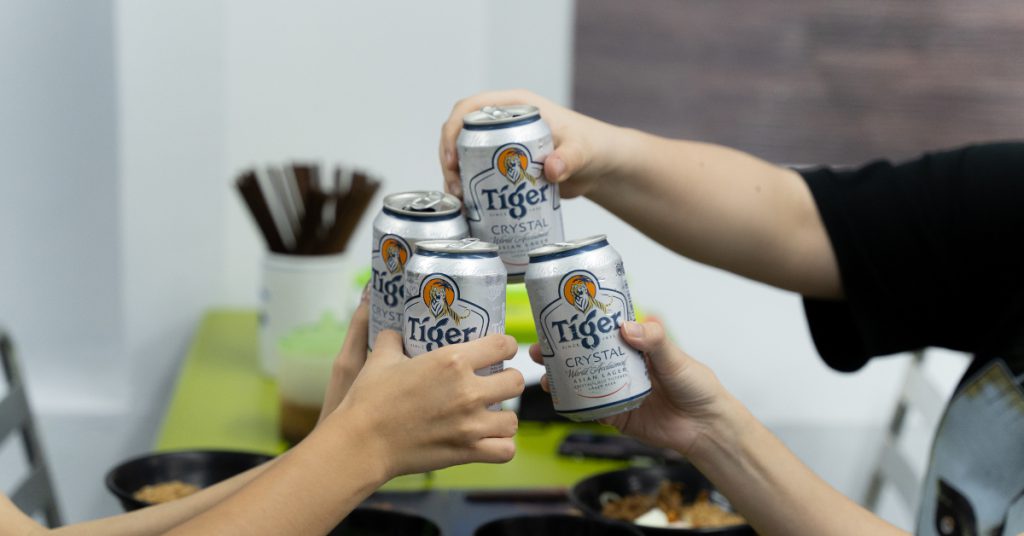 Remember how the entire purpose of the Hottest Hunt was to get fans to build a directory of vendors for Tiger Street Food Festival?
So, your favourite street food vendor might be there, waiting for you to discover them in the maze-like alleyways and secret rooms, which also host extra rewards and prizes.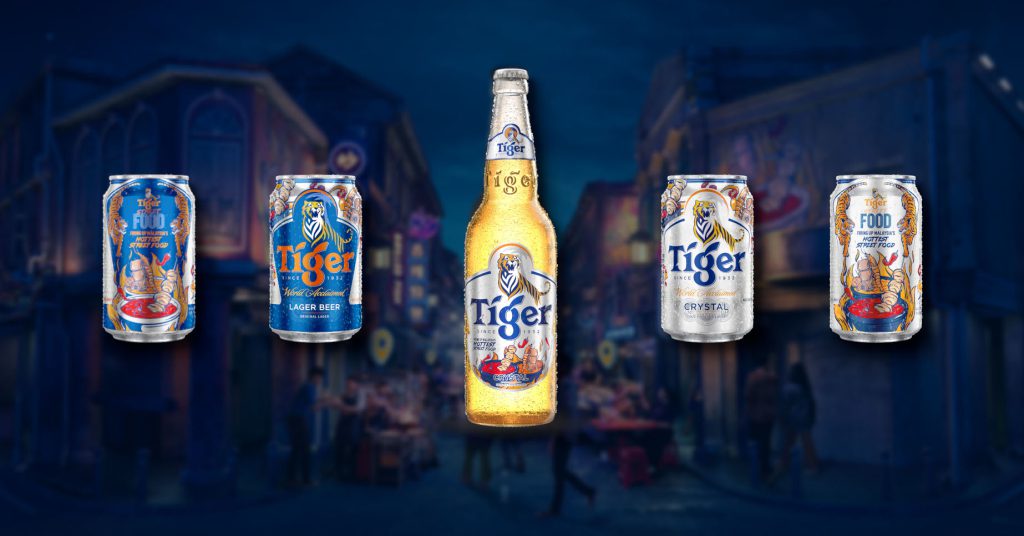 To wrap it all up, Tiger has released limited-edition Tiger Beer and Tiger Crystal packaging, inspired by some renowned local street food dishes.
These limited-edition cans and bottles are available at selected hyper or supermarkets, restaurants, and food courts.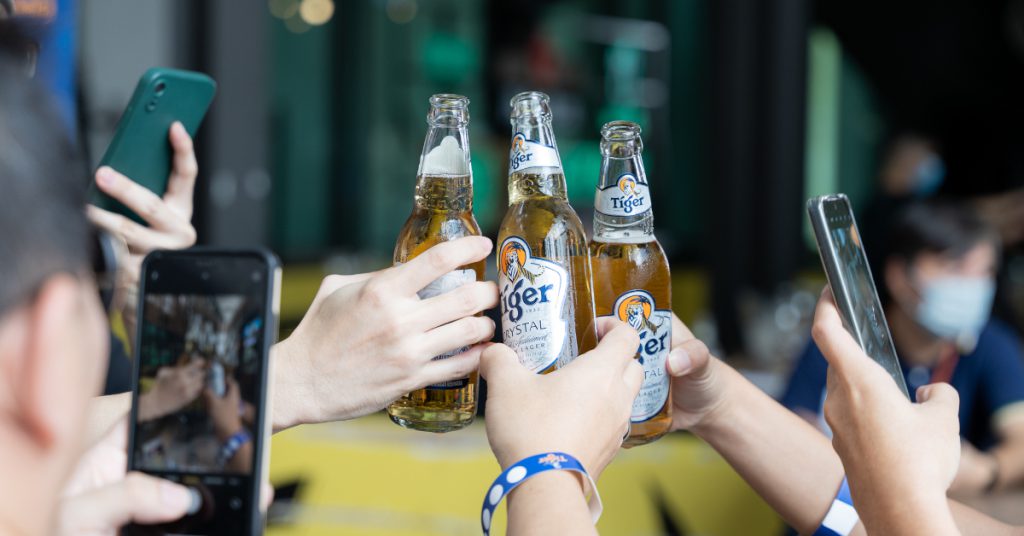 If good food and ice-cold refreshments are right up your alley to lead into the year end with, then the Tiger Street Food Festival 2022 is an experience that's not to be missed.
So, start your journey by signing up for the Hottest Hunt here, and get a free Tiger Crystal that's redeemable at the festival.
An important word from the sponsor: Tiger advocates responsible consumption and urges fans to #DrinkResponsibly. Do not drink and drive. Consumption of Tiger beverages and participation in its activities and events are for non-Muslims aged 21 and above only.