When we visited DoubleTree by Hilton Putrajaya Lakeside in 2022 to try their Ramadhan buffet, we concluded that they had been a little too ambitious with their vision.
Unfortunately, their execution fell short.
2023 seems to be the year that the hotel is aiming to turn our perception around though.
With more dishes on display than before (last year's total was 80), the buffet named "Citarasa Serantau" began with a feast for the eyes.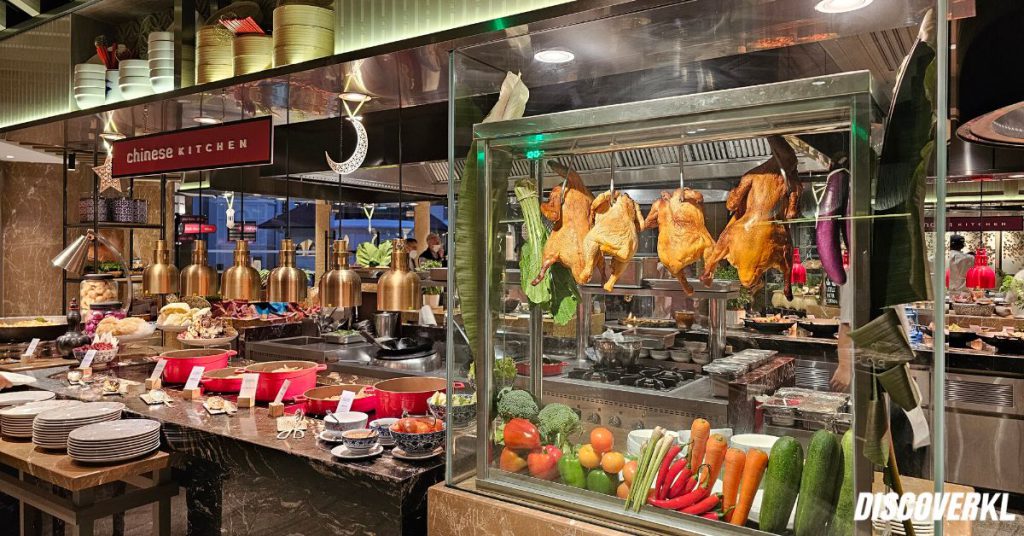 And ears, as there was a live band playing crooning Malay tunes. We were told that once Citarasa Serantau was open to the public, the band would be playing near the clock tower just outside Makan Kitchen.
With higher hopes, we dug into the spread.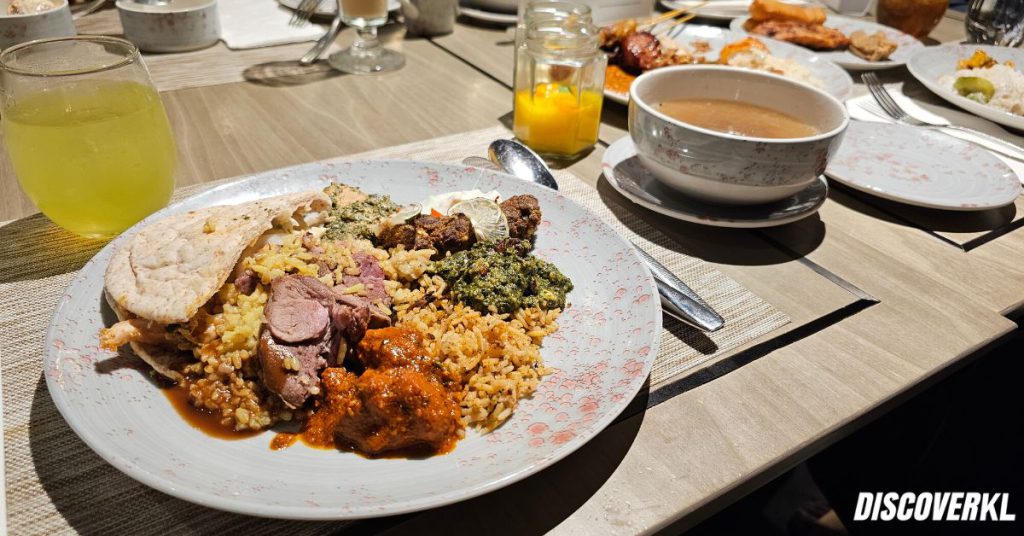 We weren't able to try every single dish, since we were only a team of two, but we did our best to pick out some of the more notable and appealing dishes from each section. Throughout, we even found some favourites this time!
Starting off with the Sup Gear Box (sup daging), we were immediately blown away by the richness of flavours, even with a thin, translucent broth.
It tasted very reminiscent of sup tulang, but without the pepperiness. It's perfect on its own and pairs well with rice dishes.
You can opt to get just the soup, or have the chef serve it with a bone for marrow-slurping goodness.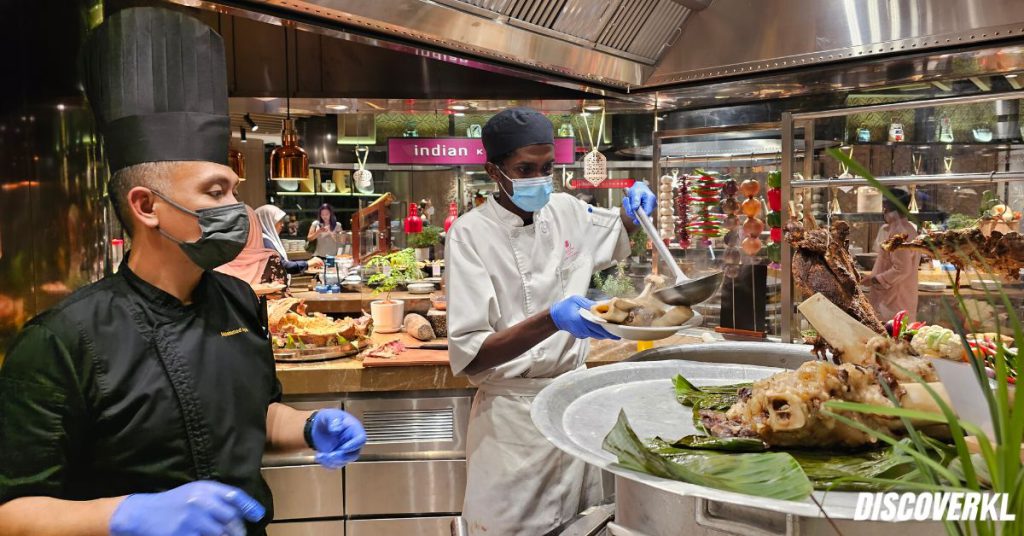 With our taste buds titillated, we moved on to the mains.
The Kambing Panggang Rempah Sangai Sumbat Nasi Kebuli (you can blink now) is one of the hotel's signature dishes this year.
Thankfully, its long name was justified by the abundance of delicious flavours served up. The lamb meat was quite tender and well-seasoned, but what stole Sarah's carnivorous heart was actually the rice.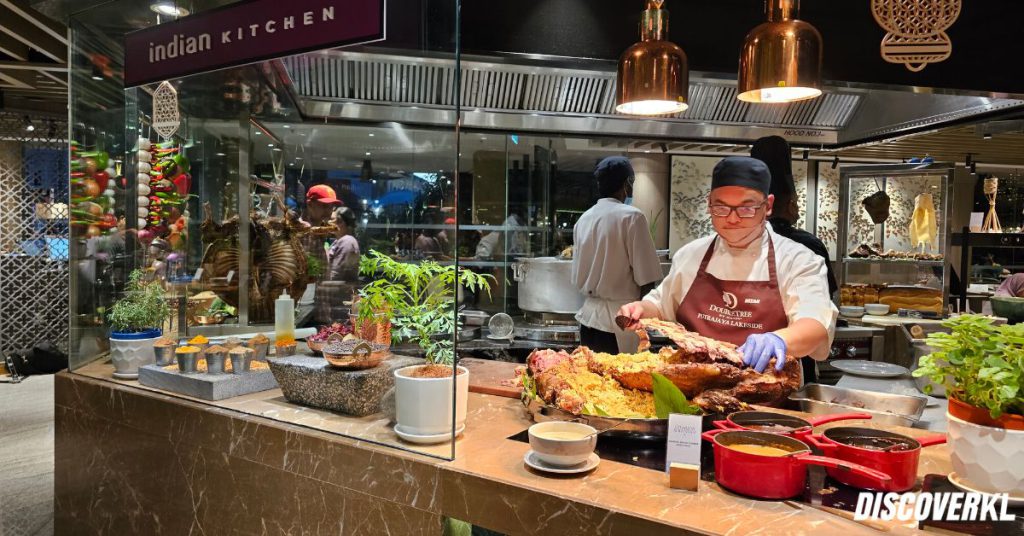 Nasi Kebuli consists of rice cooked in goat meat broth, goat milk, and clarified butter, giving its flavour profile depth and layers. It's nothing too complex though, and ultimately was one of the homier dishes there that night, despite us never having tried it before.
The biryani was also quite good, and we enjoyed eating it with the palak paneer. The spiced spinach puree was great, though the big chunks of paneer themselves were rather tough to eat.
This might be because they were pan-fried first, making them firmer than usual, but I wouldn't say they ruined the dish.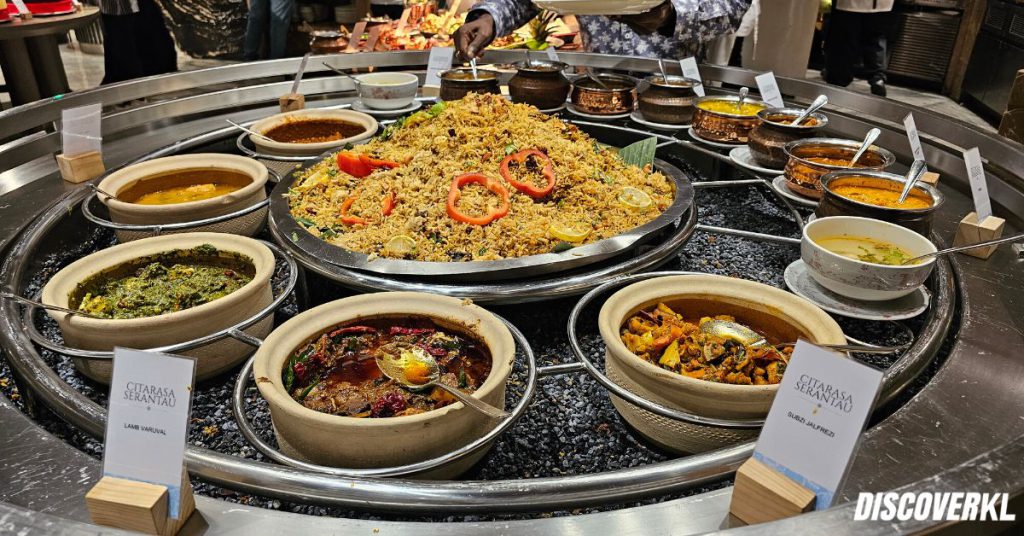 For a different protein, the butter chicken is worth your stomach space too.
We didn't find the red grouper dish very striking, and liked the more understated spinach salmon instead. The spinach paste it was baked with added a mild earthy flavour, and the salmon flesh was cooked well, flaking but not dry.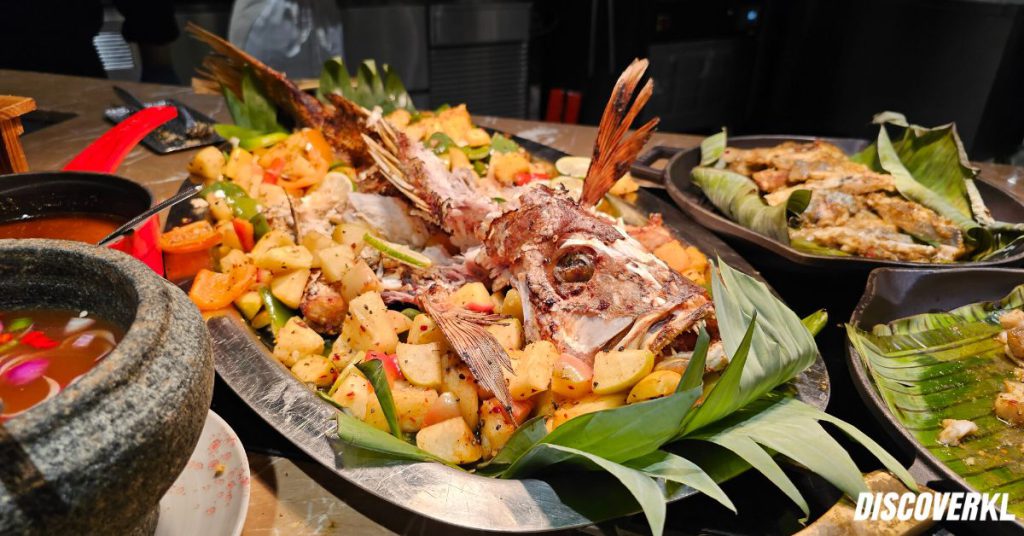 My favourite dish that night was the chicken shawarma, tucked into a pita pocket with fresh, crunchy onions and some other veggies.
The shawarma was freshly sliced off a huge, rotating spit, savoury juices running down the pillar of meat.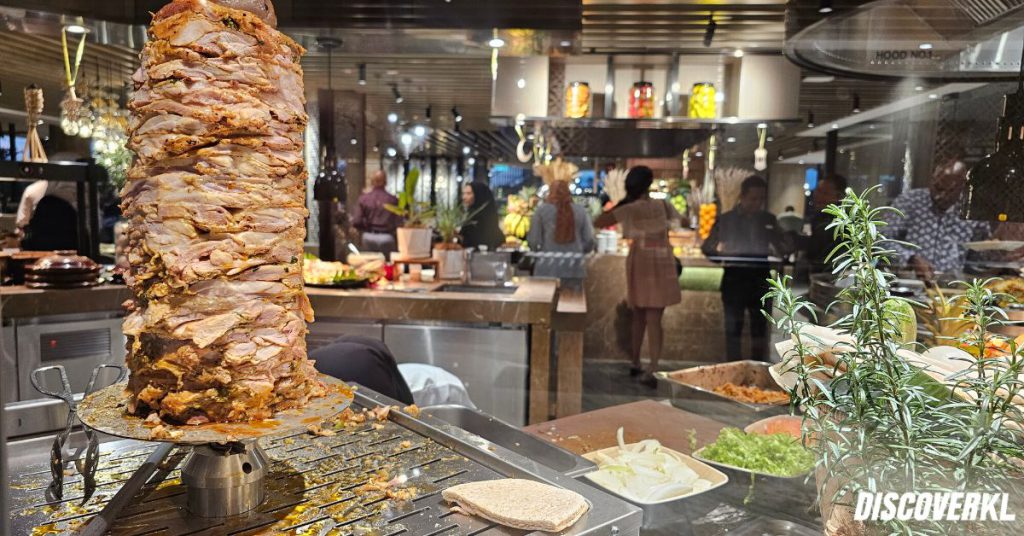 The meat was well-seasoned and tender, the onions giving a sharp pungent finish to each bite. Topped with the cucumber raita, I was in heaven.
While Sarah would return to her Kambing Panggang Rempah Sangai Sumbat Nasi Kebuli for a second round, the chicken shawarma was my pick.
Another good meat dish was the chicken satay. It satisfied, but didn't surprise. The beef satay was on the tougher side.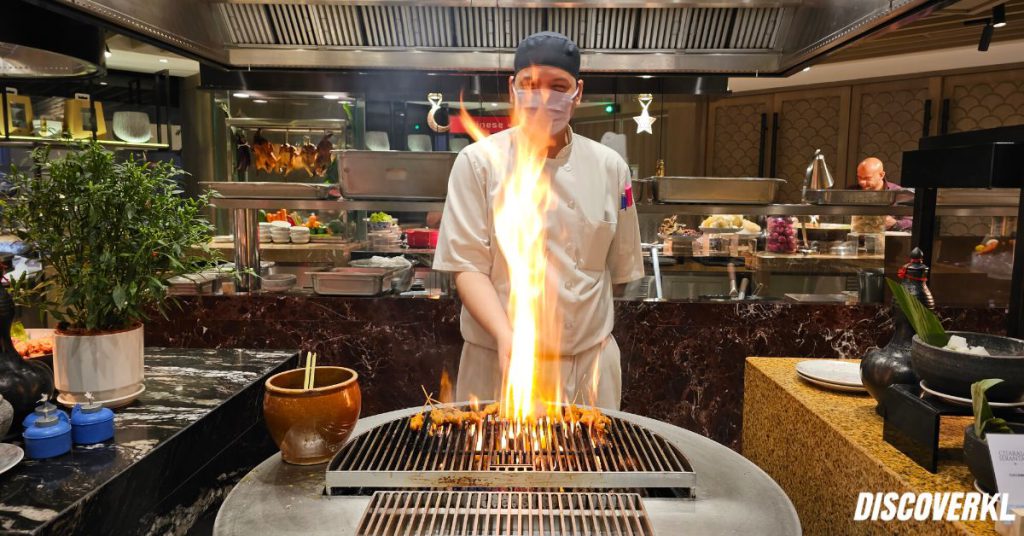 Interestingly, a lot of our favourite dishes that night were from the Indian and Middle Eastern sections.
The Chinese section had a decent selection, but none of the dishes really lingered in our minds. On the other hand, the Malay section had several dishes that seemed promising, but neither of us found them very familiar.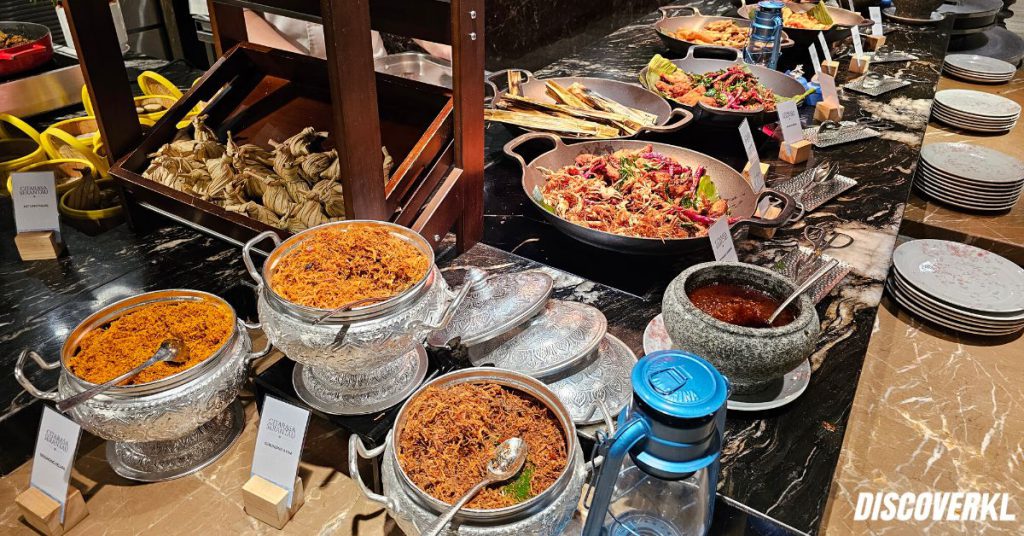 Maybe this was because Citarasa Serantau also combines dishes from the neighbouring countries of Indonesia and Thailand with local favourites.
I found myself missing 2022's Daging Dendeng, which was absent this time.
Once done with the mains, we dove into the desserts of pudding jars and cakes.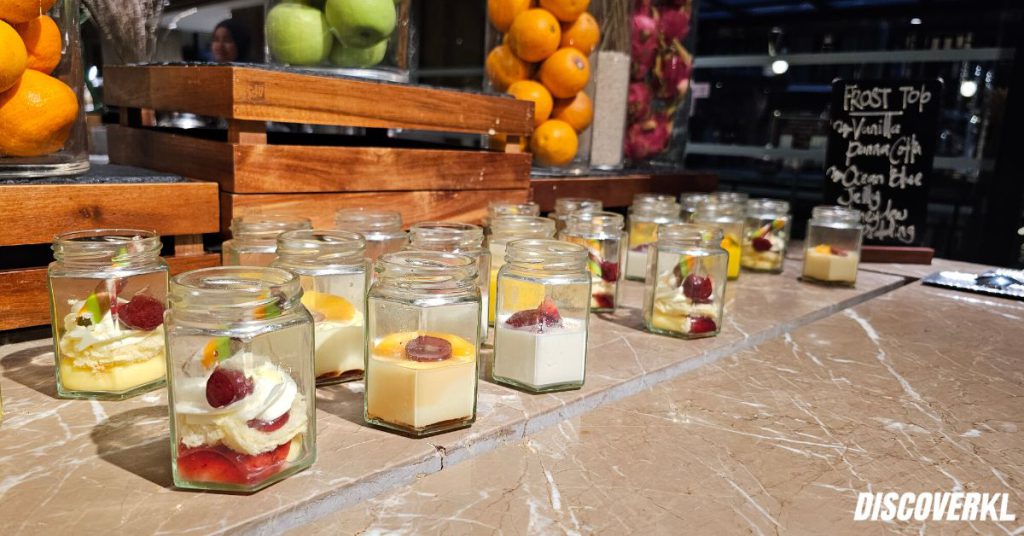 We tried the mango and strawberry cake pudding jars and liked both, but the cakes were what surprised us, probably because we weren't expecting much.
From the selection, we liked the pandan cake (it's hard to mess up), and the chocolate cake had a delectably dark and deep flavour.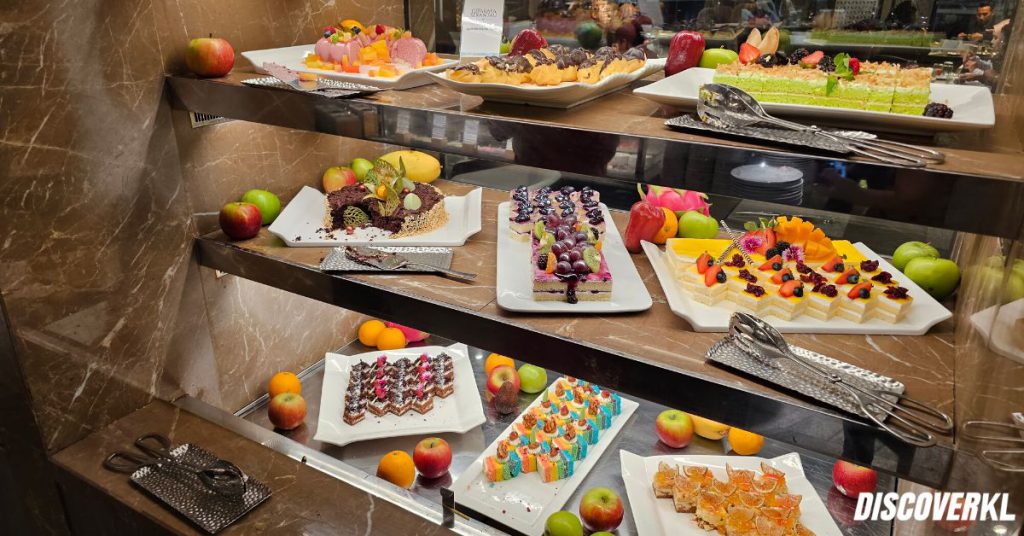 To quench your thirst, there's an assortment of iced drinks including sugarcane, bandung, cincau, and more. However, all of these were quite diluted and thin.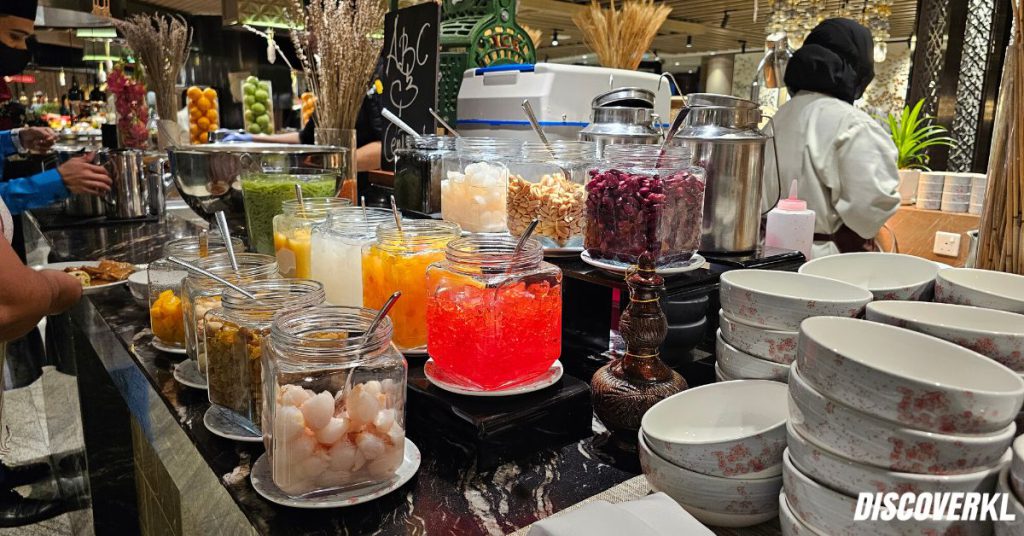 So, perhaps try the hot drinks instead. Sarah was rather impressed with the teh tarik, but there's also coffee if caffeinating at night is your thing.
-//-
There's a lot more that we didn't have the stomach space to try, such as the kuih-muih, jeruk (pickled stuff), fresh seafood, and the list goes on.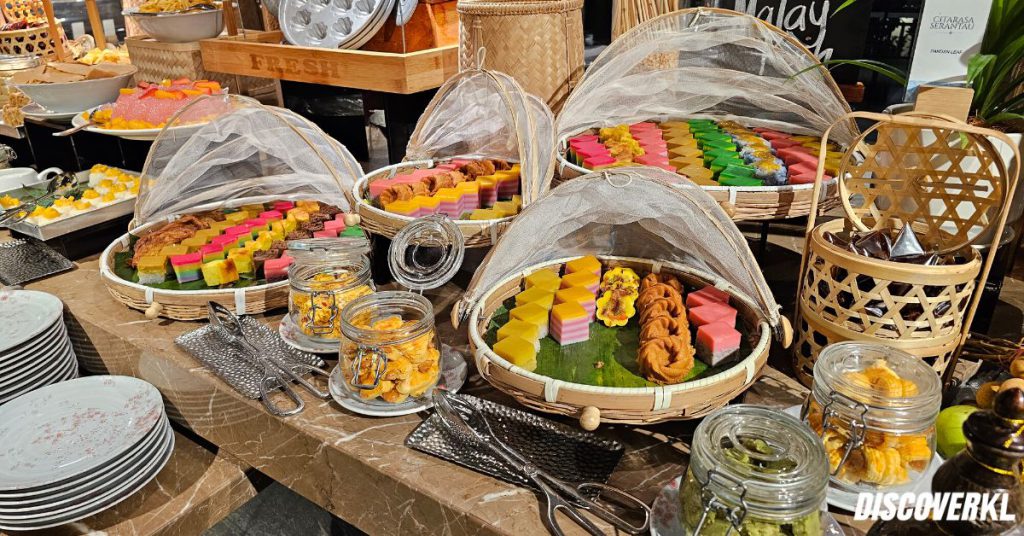 For RM188 nett per adult and RM94 nett per child (6 to 12 years old), you'd likely want to get the most out of your time here though.
There's an early bird offer of RM148 nett per adult and RM74 nett per child for bookings made from March 23 – 31, 2023.
While still a high price to pay per pax, DoubleTree by Hilton Putrajaya Lakeside was able to balance its ambition and execution for Citarasa Serantau much better this year.
That's a win in our book!
P.S.: The hotel also finally fixed its autopay machine, which didn't give us change the last time we were there. Now you can pay using larger notes with peace of mind. Another win!
DoubleTree by Hilton Putrajaya Lakeside
Address: 2, Jalan P5/5, Presint 5, 62200 Putrajaya, Wilayah Persekutuan Putrajaya.
Number: 603 8890 0000
Email: [email protected]
Website: Eat. Drink. Hilton.