[This is a sponsored article with Desa ParkCity.]
The time for prosperity (or ong) is here, and Desa ParkCity has lit up its red lanterns and decorated the park with blooming flowers, signifying vitality and opulence.
Entering through The Waterfront (where Kenny Hills Bakers is), you'll be greeted with a large golden bunny, standing in a blossoming garden awaiting park-goers to stop and snap photos with it.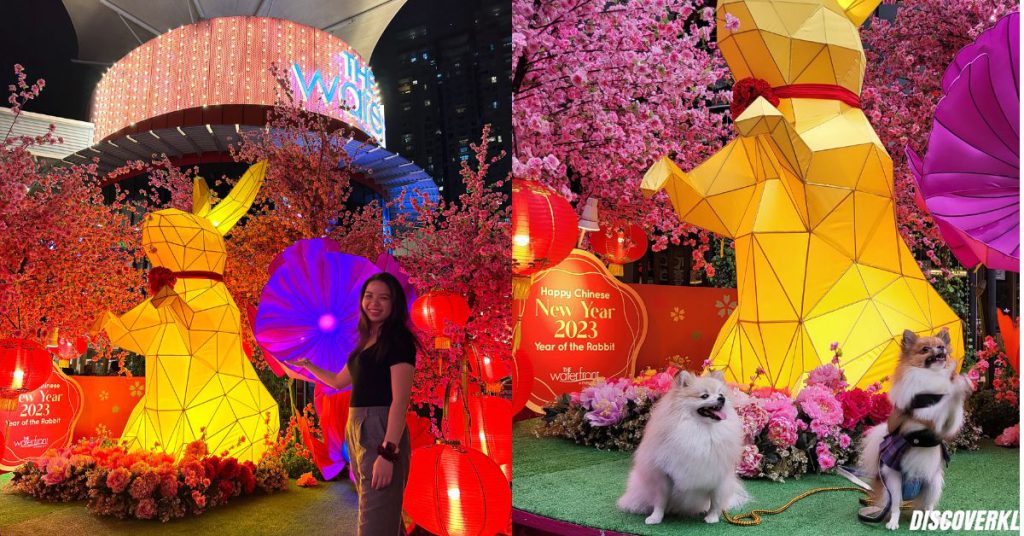 Amongst the families with children posing for memorable photos, the dog-friendly park is where you can also find some adorable puppers celebrating too, like these ones we saw wishing their paw-rents a happy Gong Xi Fa Cai.
Next to the bunny installation is a stairway decorated with red lanterns and flowers hanging from it.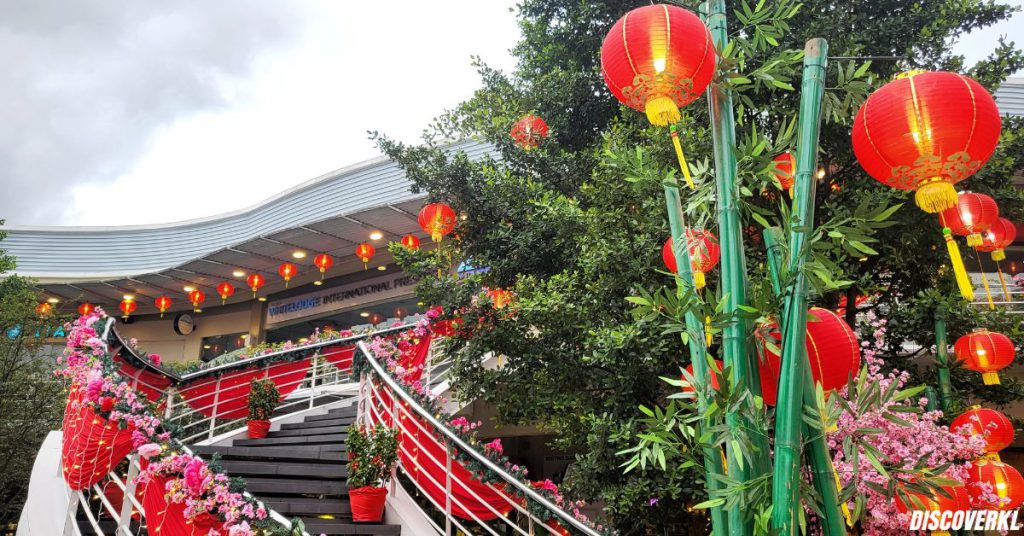 Here's where you can get a picturesque spot to pose your OOTD, or with the rest of your family. 
Pro-tip: From the bottom of the stairs, angle your camera upwards, so that your body looks elongated in the shot (perfect for those on the petite side like me!).
At the top of it, you'll be met with a few bazaar stalls selling CNY-focused products.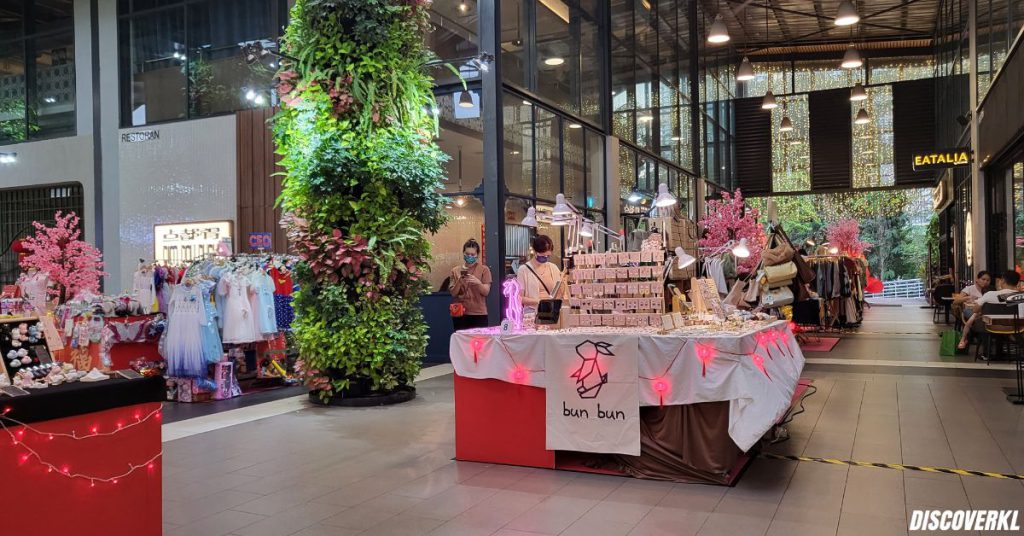 If you choose to stay on the ground floor, there are more bazaar stalls selling cheongsams, CNY snacks, and flourishing bonsai trees. We even saw one selling an adorable child-sized lion dance costume.
Take your time to do a little shopping amidst the vibrant red, pink, and white decor scattered throughout the stalls and walkways.
We then headed upstairs and found the entryway into the park, where Desa ParkCity's next aesthetic CNY photo op resides.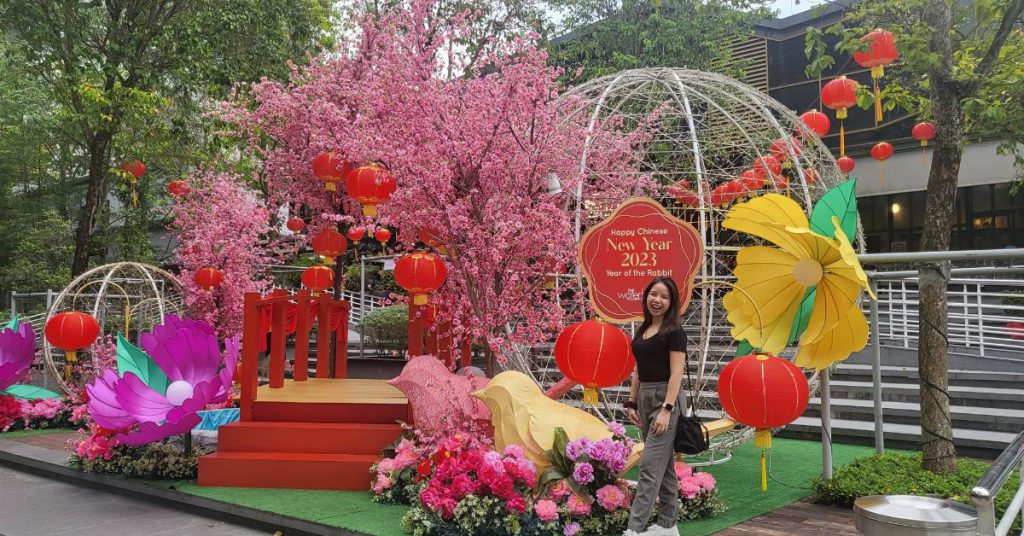 Under some dreamy cherry blossom trees is a bridge for you to cross. We had one of our colleagues wait at the end of the bridge as I walked across, resulting in a beautiful and vibrant candid shot.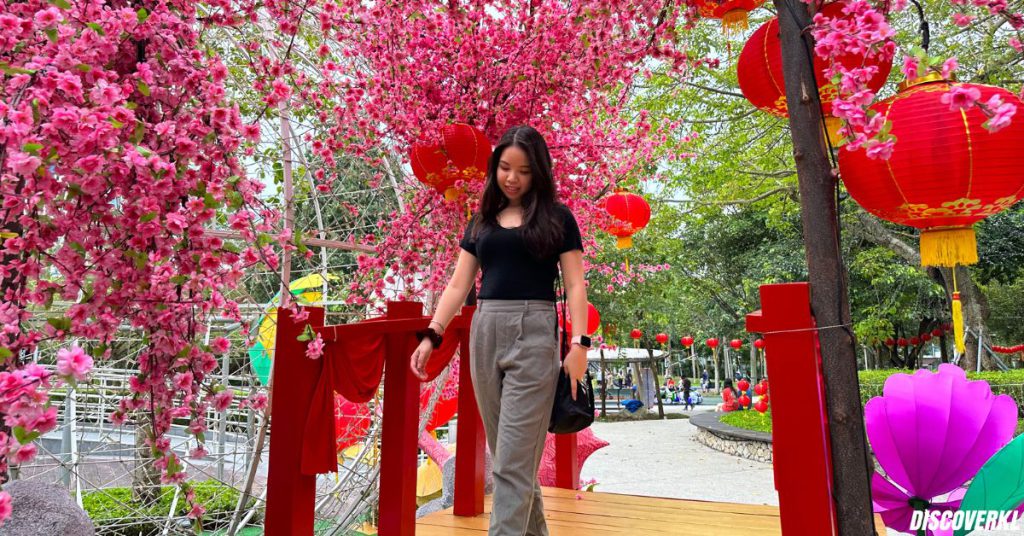 You could also pose in the middle of the bridge and lean against the railing. With your photographer's camera angled upwards, make sure to capture the pretty pink cherry blossom branches arching above you.
Pro-tip: If you're taking photos at night, bring along an additional light source to illuminate your subject's face, so it doesn't get overshadowed by the park's glimmering lights.
On the pathway out to the main road, there are more red lanterns hanging from the trees. While they may look like filler decor in the daytime, visit the park when the sun sets, and be awed at how they glimmer, evoking a sense of wealth, good fortune, and a bright future ahead.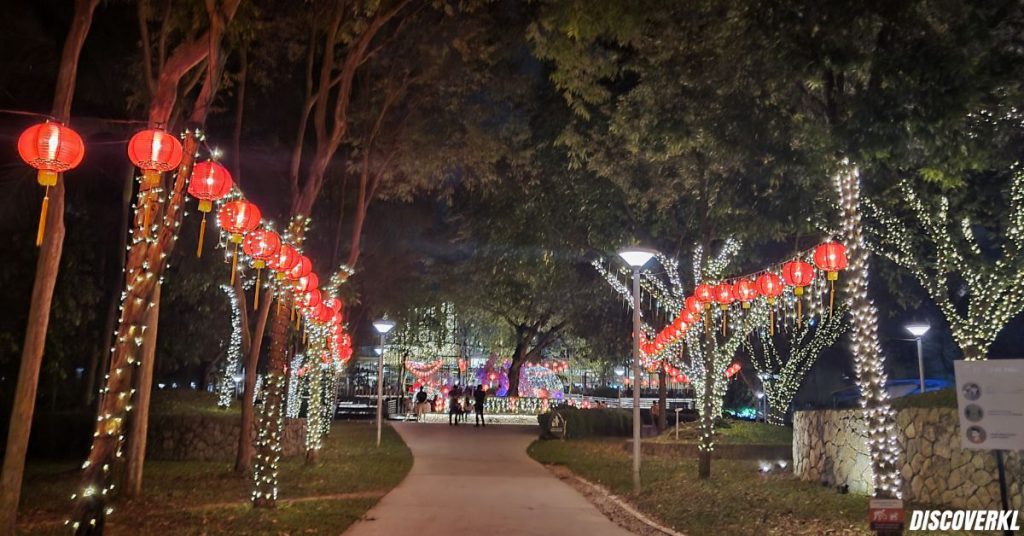 You'll also find a yellow arch at the end of the road, which welcomes visitors using this alternative entryway to the park.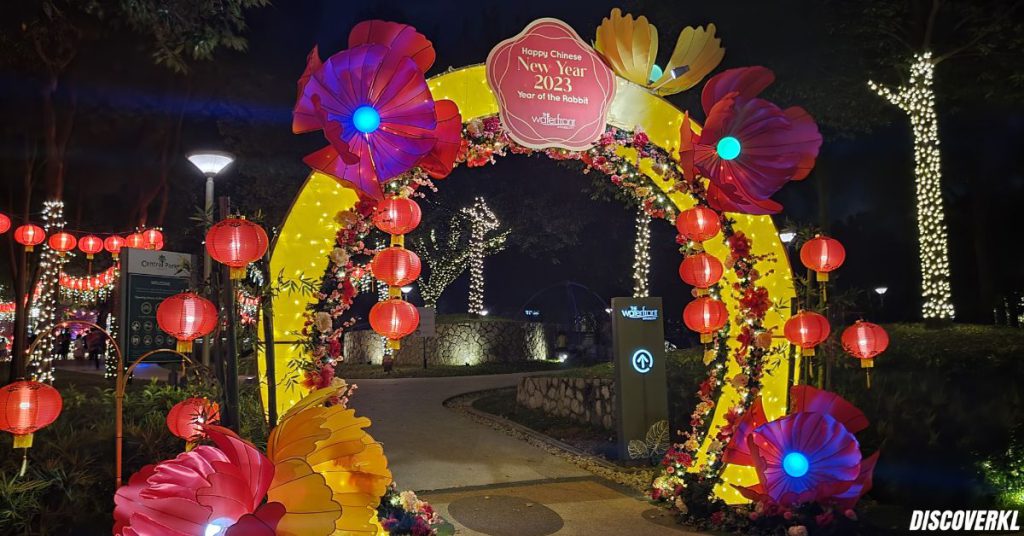 Other than the stunning CNY decor you'll see from January 8 to February 12, mark your calendar for a lion dance that will be happening at The Waterfront at 11AM on January 29.
If you're looking for dining options for your CNY reunions with loved ones, Dragon-i (past the bazaars on the ground floor) can be a great choice that's serving yee sang too.
With everything conveniently in one place, we can see your day planned already: visit the stalls in the early evening then head to dinner and yee sang, and end the night with a photoshoot session to update your 'Gram with CNY wishes.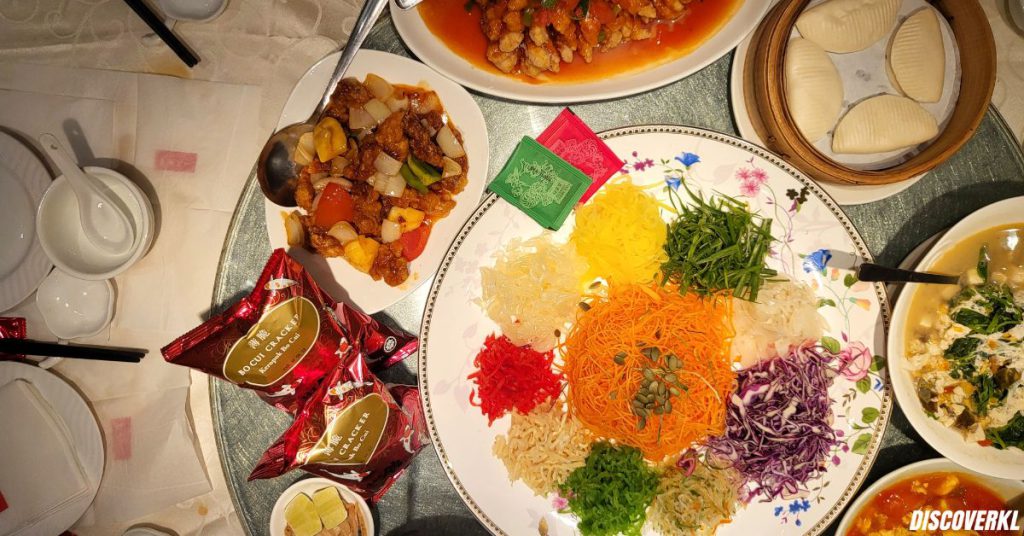 The 2022 Year-End Light Festival is still happening too
While walking around the park, we noticed that the installations from Desa ParkCity's Year-End Light Festival from 2022 were still up (sans the misty Nordic Lights show).
A little birdie told us that they will continue to be there until February 12, 2023. So if you haven't gotten the chance to see the breathtaking touchpoints or snap photos with them, there's still time!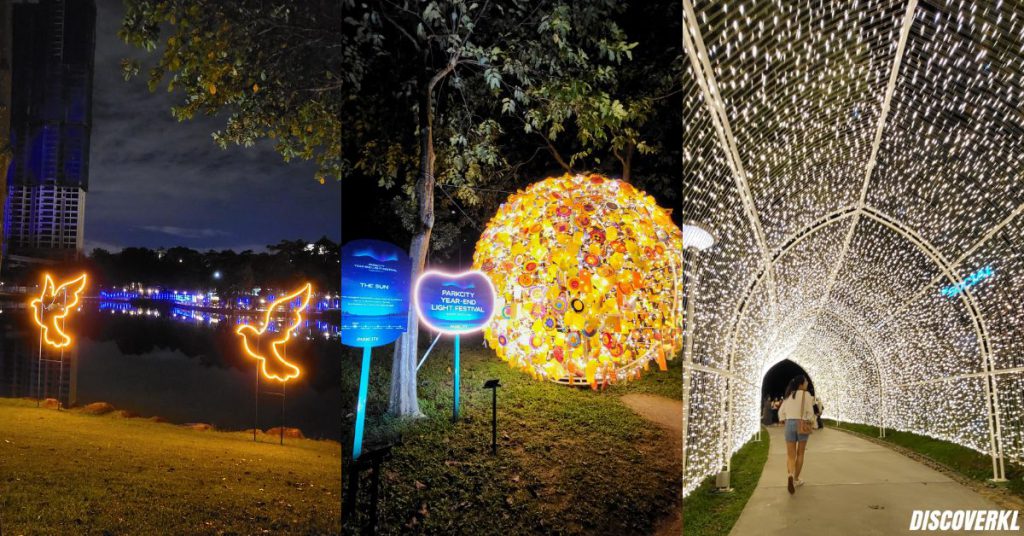 As you take on the 760-metre track, keep a lookout for Birds of Peace, Meteor Rain, and The Sun. The latter is an installation made largely out of recycled plastic scraps, and signifies a new beginning.
You can also walk through the Tunnel of Light, which seems to be a crowd favourite for park-goers, just sheerly based on the number of people snapping photos at this installation.
Pro-tip: Get your photographer to walk behind you, snapping burst shots as you walk out of the Tunnel of Light. With the many photos taken, you'll likely capture a shot with no passers-by in your photo.
Desa ParkCity
Location: Desa Parkcity, 52200 Kuala Lumpur, Federal Territory of Kuala Lumpur
Facebook: https://www.facebook.com/DesaParkCityMY/
Recommended visiting hours: 6PM onwards.