The easiest way to describe The Macao Showcase would be "a whirlwind of fashion, food, and culture".
Organised by Sands China Ltd., the largest operator of integrated resorts in Macao, along with its sister property, Marina Bay Sands in Singapore, it was a three-day extravaganza to showcase Macao's best and up its tourism appeal.
Let's just say, it worked.
We were convinced then and there that we had to book a vacay to Macao ASAP (but the realities of budgeting reined us back in).
While we may not be finding ourselves in Macao so soon, the extravaganza at least satisfied our curiosity about the city's charms for now.
A number of local Macao SMEs were spotlighted during the event, and here are most of the names we saw.
Food
Grand Plaza Cookies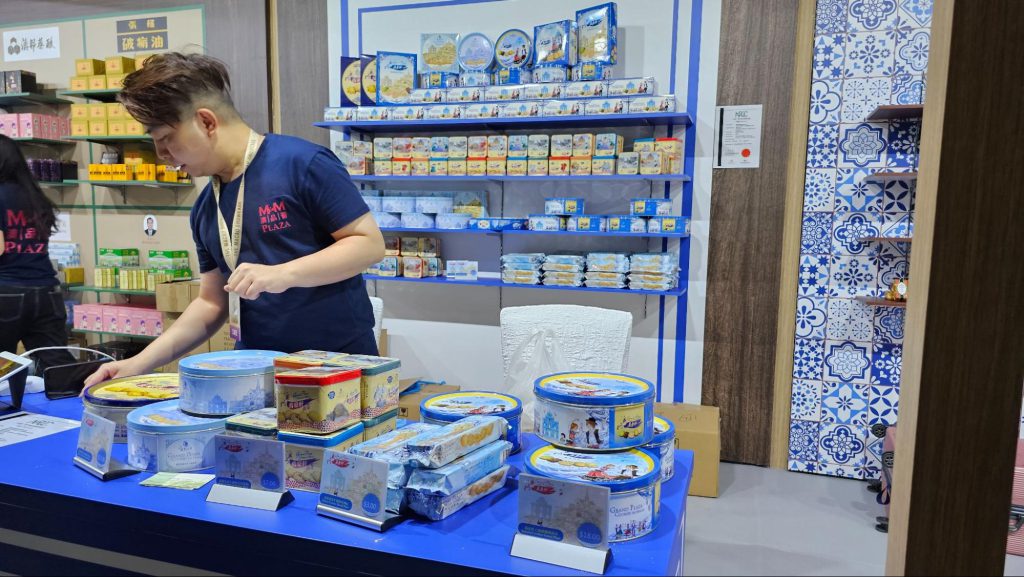 First starting out in the mooncakes market in 1994, the Grand Plaza brand eventually expanded to make cookies too.
Its Grand Plaza Cookies were introduced in 2011 with four flavours: nuts, raisins, almonds, and original, and are said to have become some of the hottest souvenirs for visitors to Macao.
Choi Heong Yuen Bakery
Choi Heong Yuen Bakery is one of Macao's biggest bakeries, and it's been around for over 80 years, if the records found online are to be trusted.
It's best known for its traditional Macao-style almond cookies, which are meant to be tender and crumbly, sweet and with a hint of savouriness.
Yeng Kee Bakery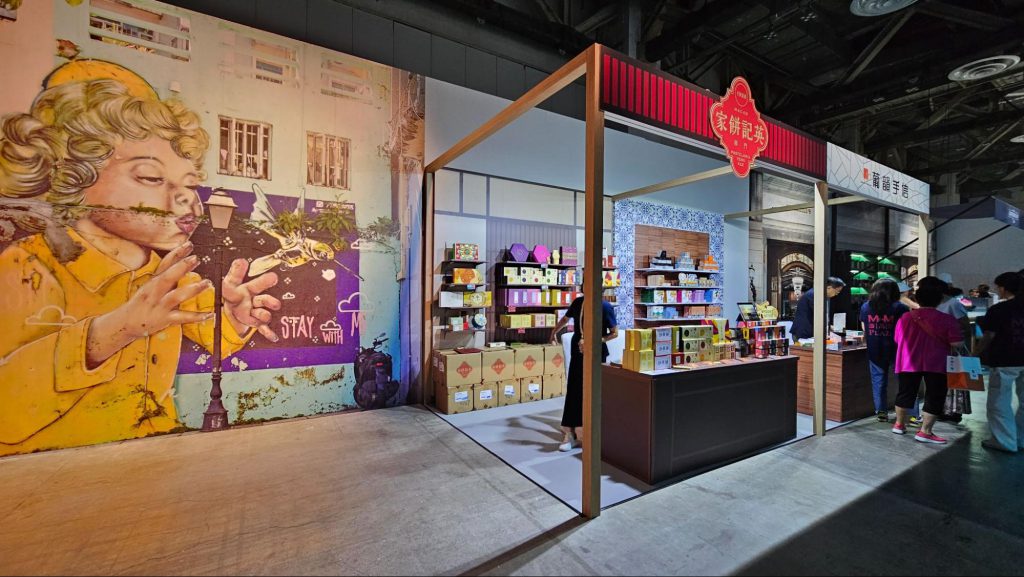 An even older brand with 90 years of history under its belt, Yeng Kee Bakery was also at the showcase proudly displaying its almond cookies (or cakes, as some might call them).
Macau Beer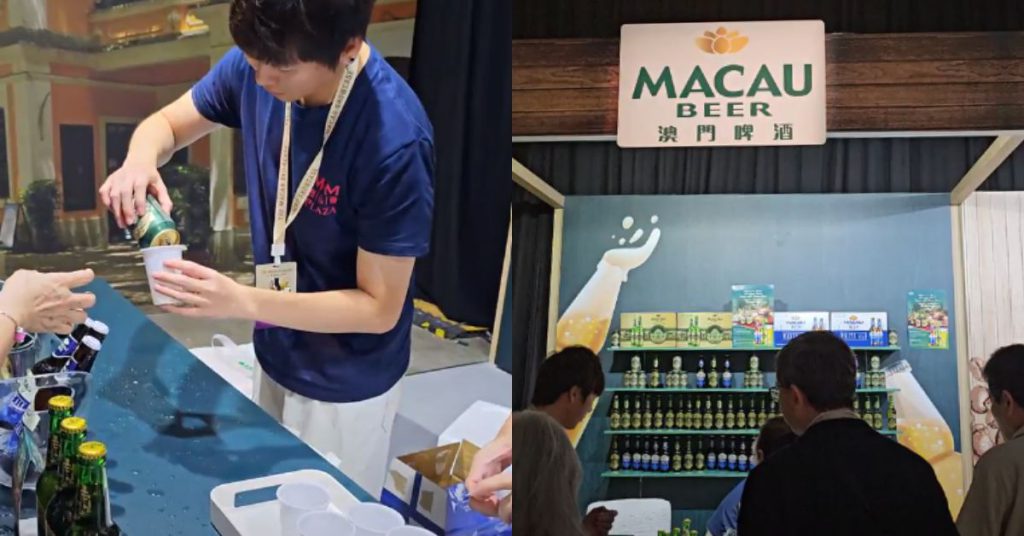 In 1996, at a time when Macau was undergoing its transformation to become the "Las Vegas of the Orient", a young American brewer started his own small brewery in Macao.
It would come to be known as Macau Beer, a name that leaves no room for doubt about its offerings, which are malt craft beers.
Owl Man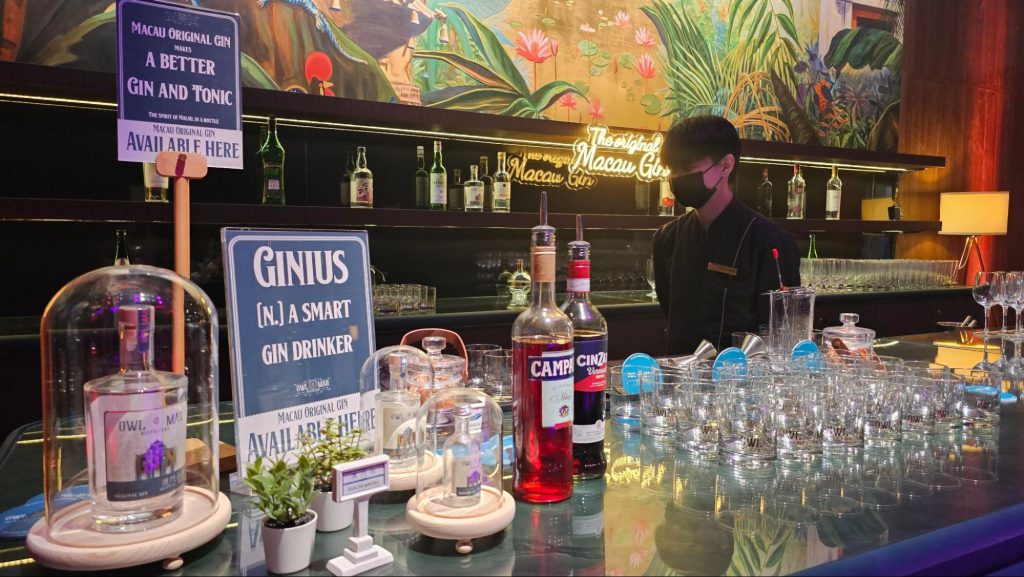 Macao's first gin distillery bottled its first commercial batch of gin as recently as October 2022. Called Owl Man, it was founded in 2019 by a husband-and-wife duo with a passion for brewing spirits.
Although they started out right before the pandemic, their brand has grown so quickly that one can confidently call it a pandemic-born success story.
Churchill's Table
Churchill's Table is a four-meal restaurant inspired by Sir Winston Churchill, located at The Londoner Macao, a new integrated resort in Macao.
Over there, it serves everything from an international breakfast to a Mediterranean lunch and dinner, along with English afternoon tea.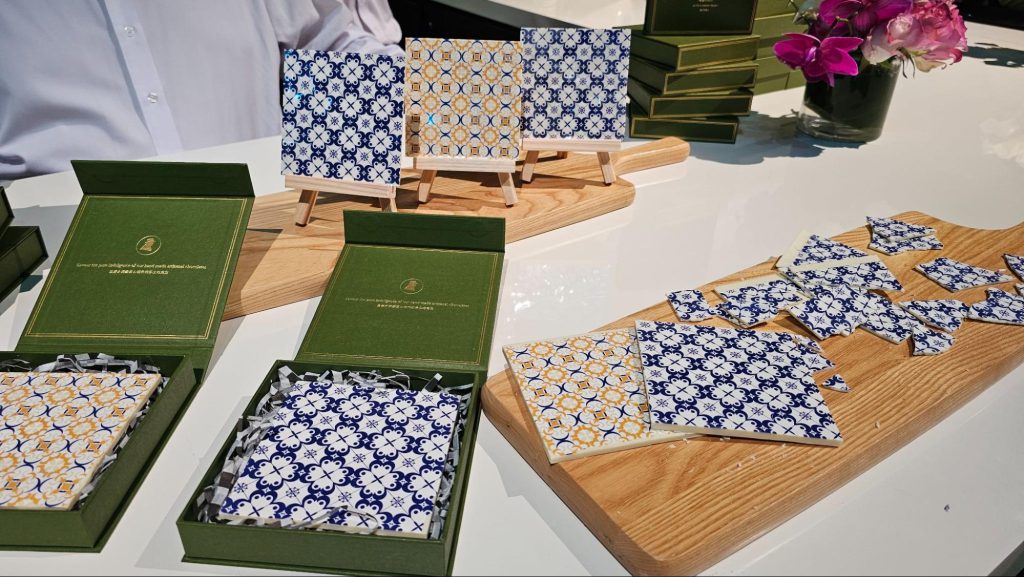 At the showcase though, its chocolatiers were making slabs of white chocolate decorated as intricate Portuguese tiles to celebrate Macao's rich Portuguese heritage.
828 Cafe
828 Cafe is styled as a classic Hong Kong/Macao teahouse, also known as a cha chaan teng, and it can be found at The Venetian in Macao.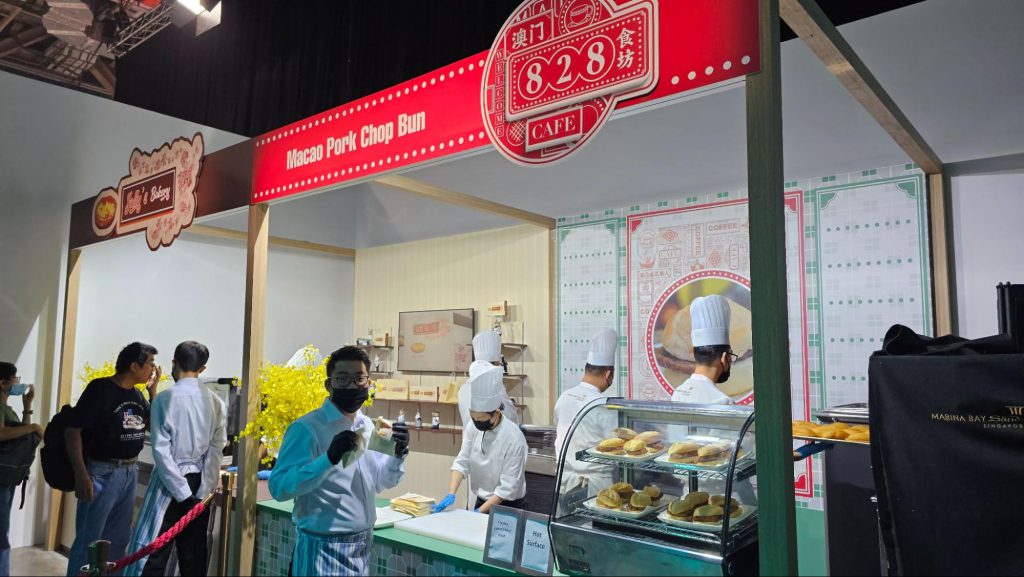 Its famed pork chop buns, made with a well-marinated and seasoned tender pork chop in between baguette slices, were the highlight of its event booth in Singapore.
Sally's
Saving perhaps the best treat for last, we still can't get the taste of Sally's Portuguese egg tarts out of our minds.
With a flaky, buttery crust enveloping a soft, creamy, and rich egg custard centre, these egg tarts were worth every calorie. We returned not only for seconds, but for thirds!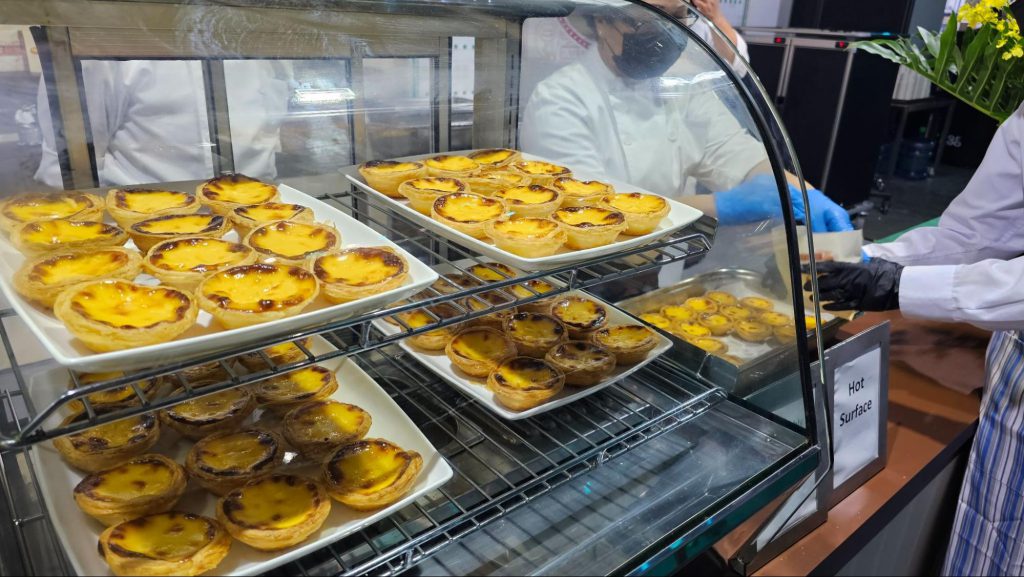 Alas, the only way we'll ever be able to taste them again would be by travelling to Macao and dropping by The Parisian.
Lifestyle
The Moss Natural Life
The Moss Natural Life is a Macanese shop carrying eco-friendly beauty and lifestyle products like handmade soaps and natural candles.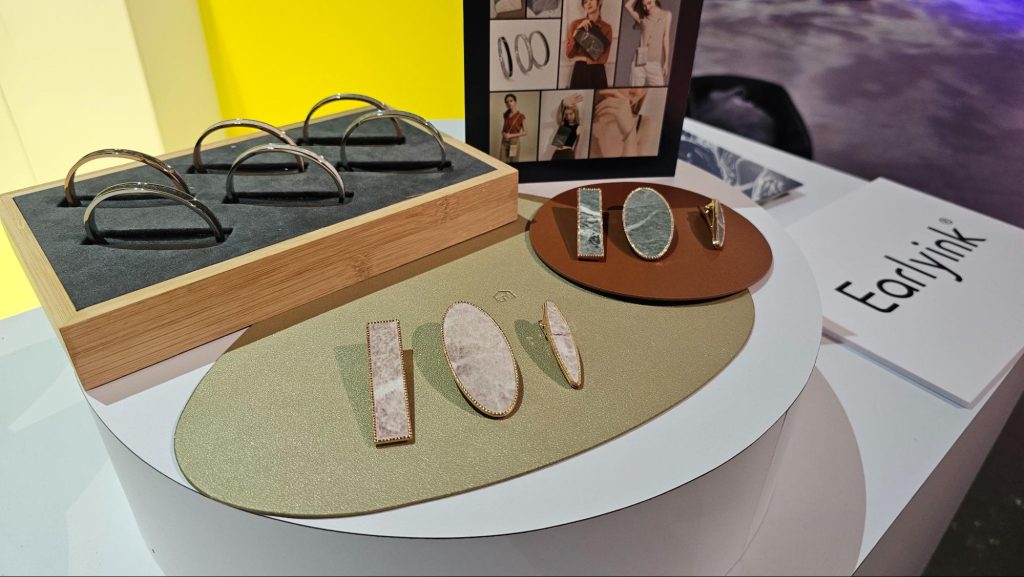 Well-being seems to be a notable part of the Macao experience package, and this SME has found its spot in that area.
Jewellery
There were quite a few jewellery brands on display at the showcase, including: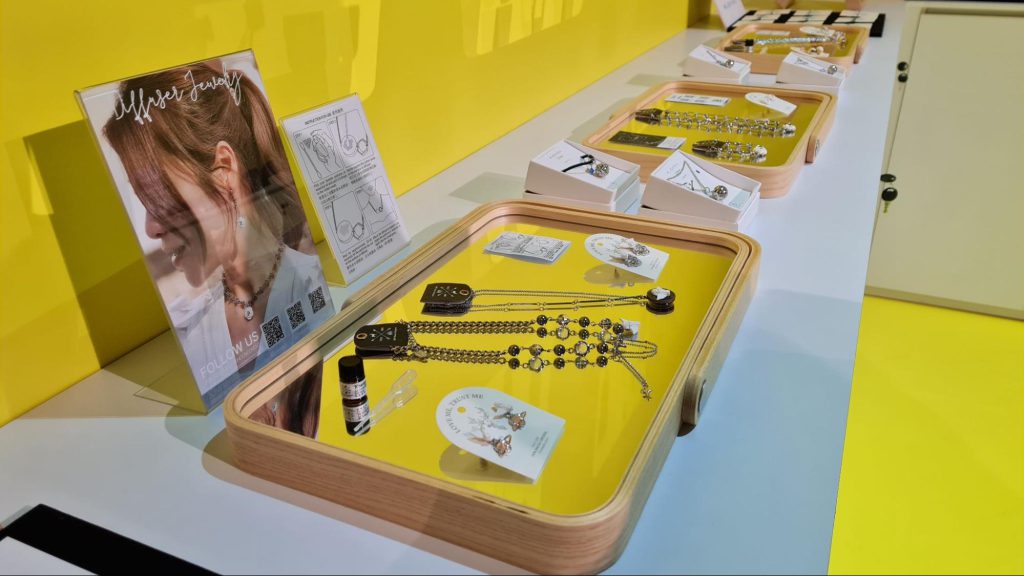 Fashion
Nuno Lopes
Nuno Lopes is a celebrated Macanese clothing brand for men and women started by fashion entrepreneur, Nuno Lopes de Oliveira.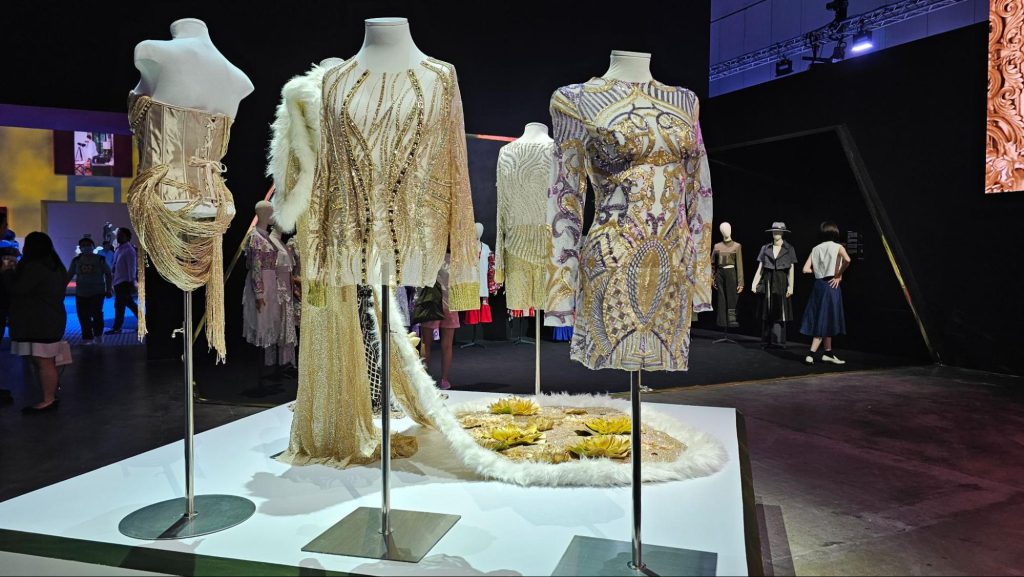 With fits that don't shy away from sparkles, Nuno became the first-ever Macao designer to be featured in British Vogue and Vogue Italia, and the first from Macao to showcase his designs at London Fashion Week.
Giorostan Sapataria
Established in 1994, Giorostan Sapataria was formerly known as Xindu Shoe Store, which operated and represented well-known European leather shoe brands.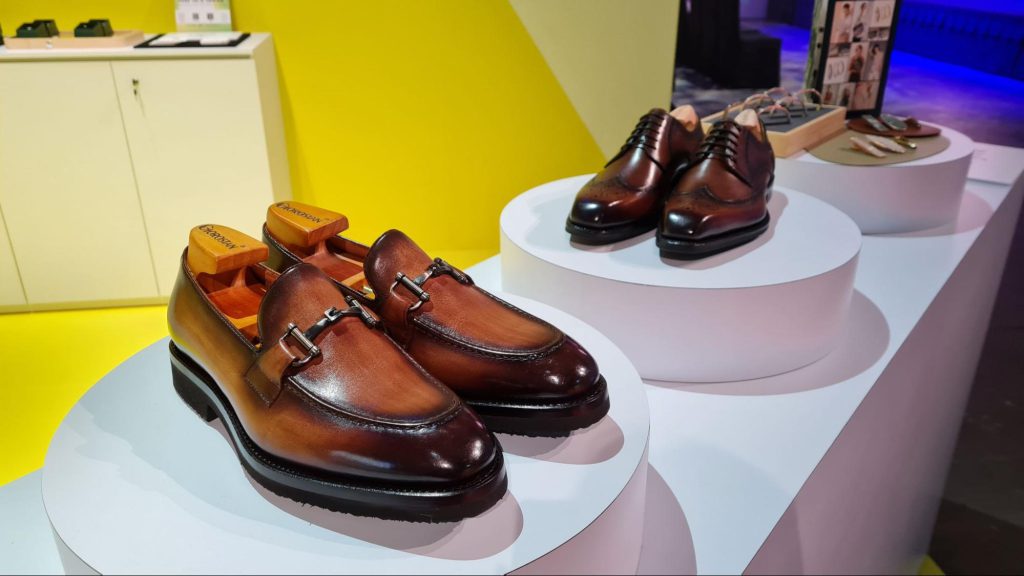 However, when business later declined, the brand pivoted to original leather shoe craftsmanship, gathering skilled shoemakers and adapting to the times to establish an independent shoemaking brand.
Some other fashion brands we saw at the showcase included:
-//-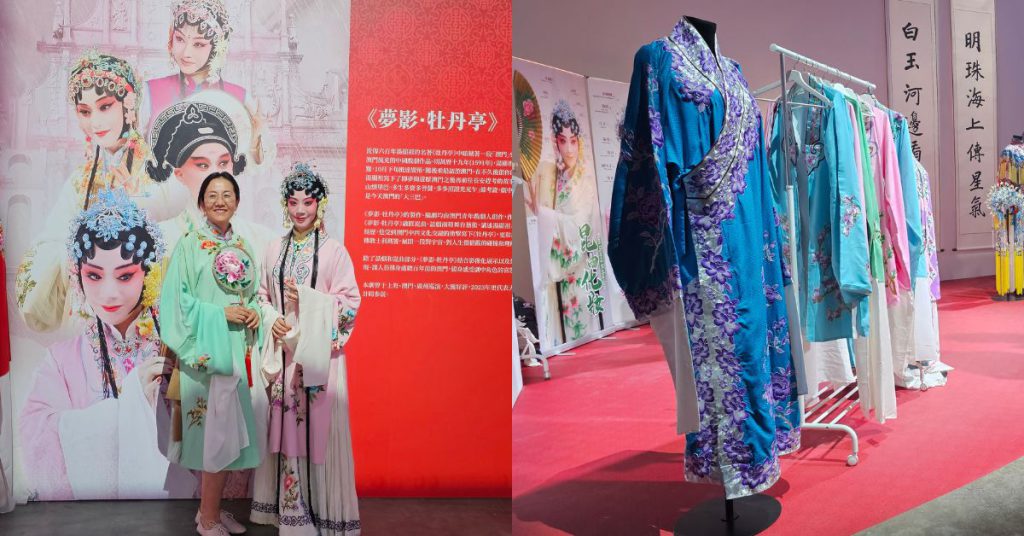 Other than the SMEs, The Macao Showcase also lent its stage to the Macau Youth Art Association for its "Between Migrations" art exhibition on the connection between Macao and Singapore, and Macao artist, Ally Li, who shared the art of Kunqu Opera.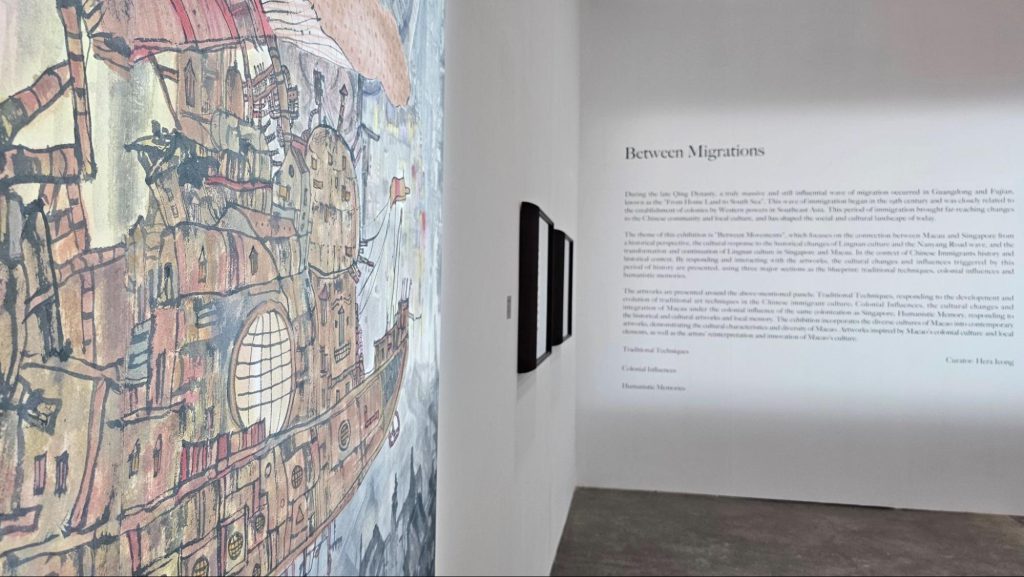 The pride that Macao has in its artisans, businesses, and culture was almost tangible, and every time we managed to pull our eyes away from the booths and displays, we had to appreciate the detail that went into the sets.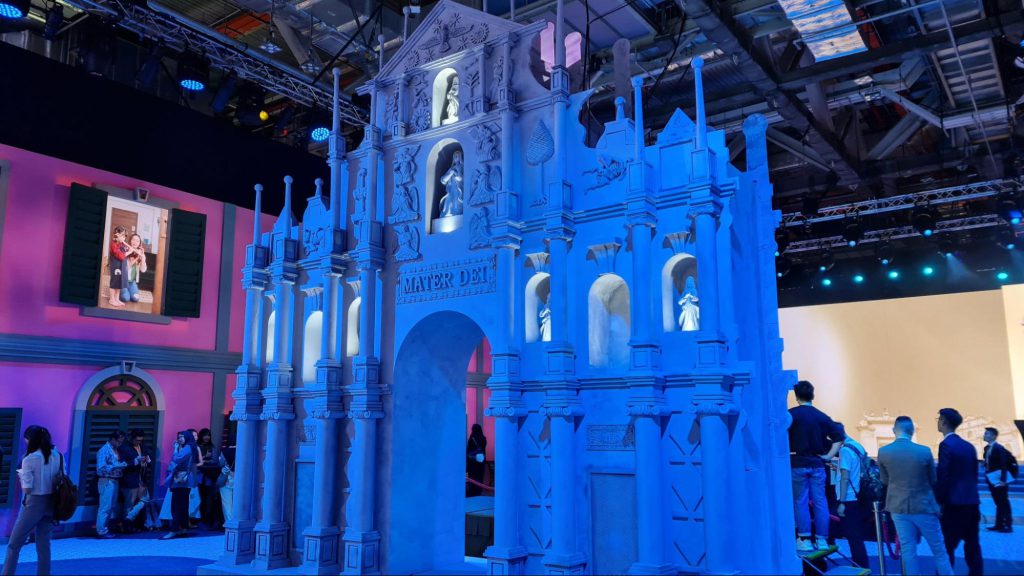 From a large model of The Ruins of Saint Paul's, Macao's most famous landmark, to mockups of Macao's cobblestone paths and trishaw props to emulate its streets, we can confidently say that we truly had views and a taste of the region.
And now, we're hoping to experience the real thing someday.