When we last checked in with Pun's Ice Cream, they were an infant online store selling the punniest ice creams in town. Puns weren't their only strong suit as they also included memorable flavours like a cake series and even one with baby octopus.
Pun's Ice Cream is the embodiment of their founders' love of puns. With their punny ice cream names such as Rum, Raisin, Rum (Rum and Raisin ice cream), Ice Ice Baby (Vanilla ice cream) and Eh! MATCHA! (Matcha Green Tea ice cream) every name is actually given in tribute to a memory or a person in their lives.
That was back in August 2018.
In one lickity split, Pun's Ice Cream has expanded to also own The Puntry which is set in a double-storey detached house in Brickfields.
While we're already totally hooked on their delicious and creative ice cream versions of their favourite foods, The Puntry also features a hot food menu fresh from the kitchen as well as refreshing drinks.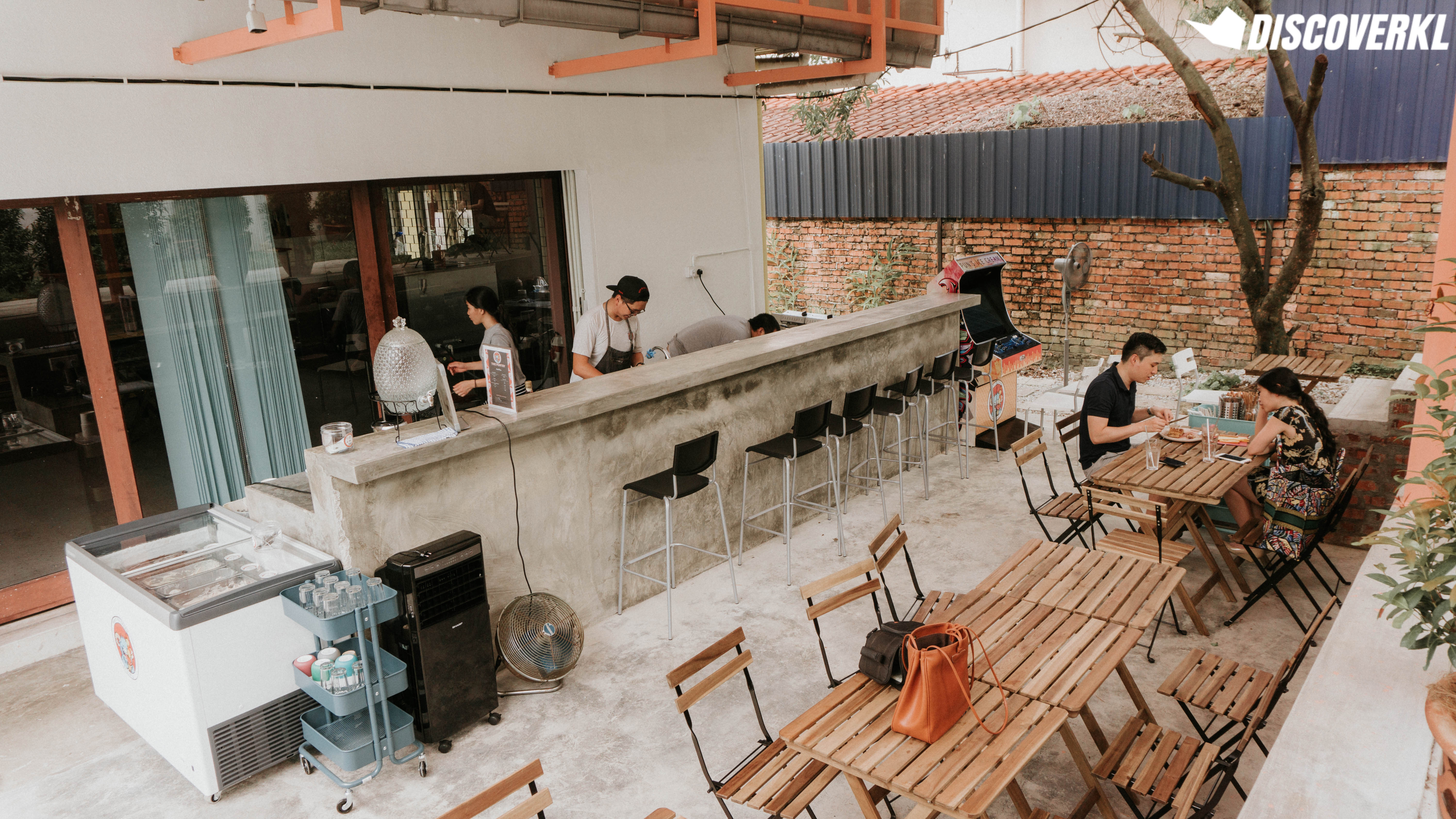 This Robson Court restaurant has an industrial meets your-grandpa's-backyard aesthetic. And we're really loving the casual cosy vibes emitting from this place. Although the dining area is situated outdoors, a few industrial fans are strategically placed to combat this Malaysian heat.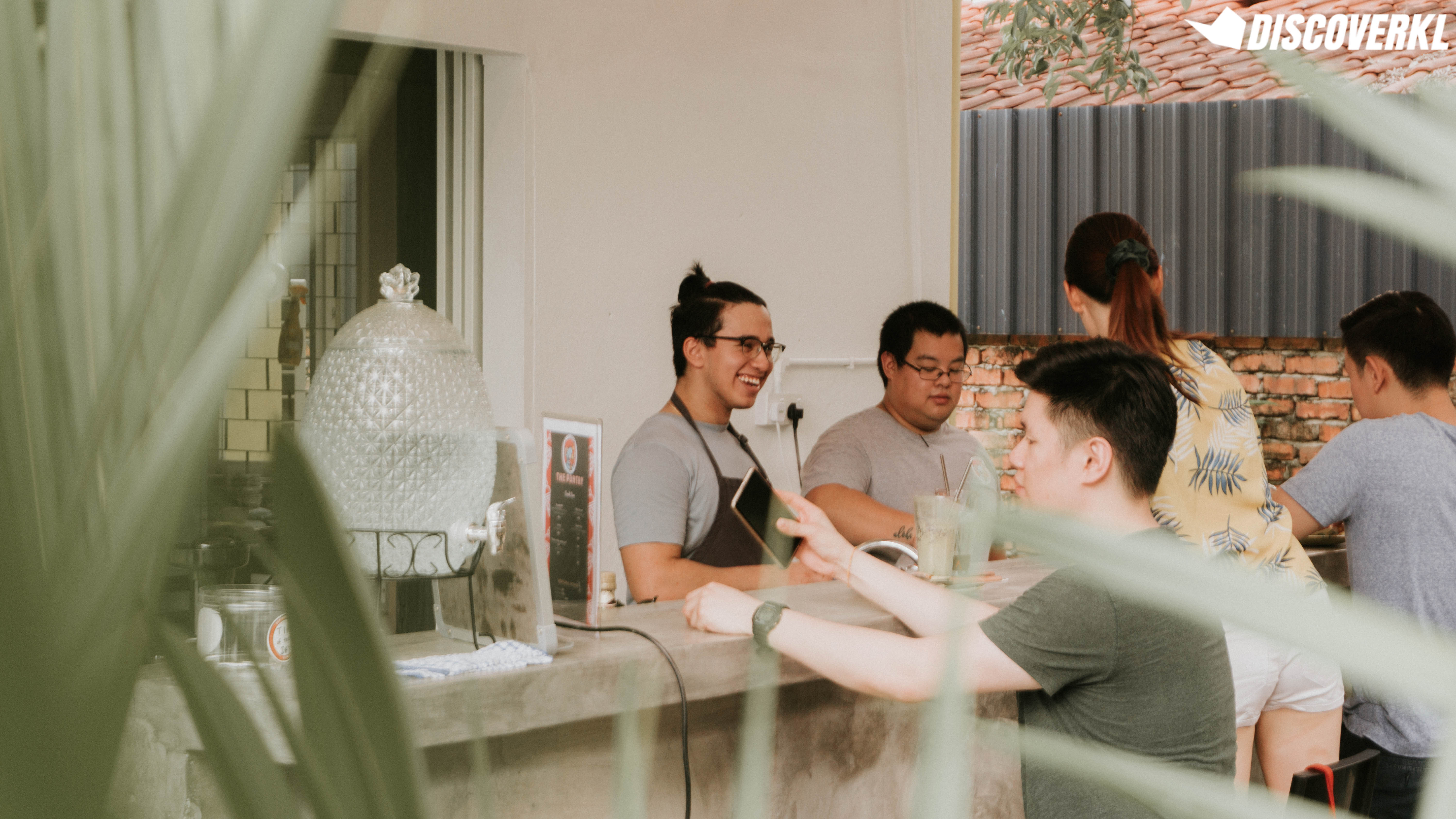 The space is surrounded by plants, shrubs and a budding garden to cool the environment down a little too (while also serving as The Puntry's little herb garden that they actually pick from). Plus, they've got delicious ice creams which are a sure-fire way to cool down any patron feeling warm from all the smiles and good cheer served with a plate of chicken and waffles.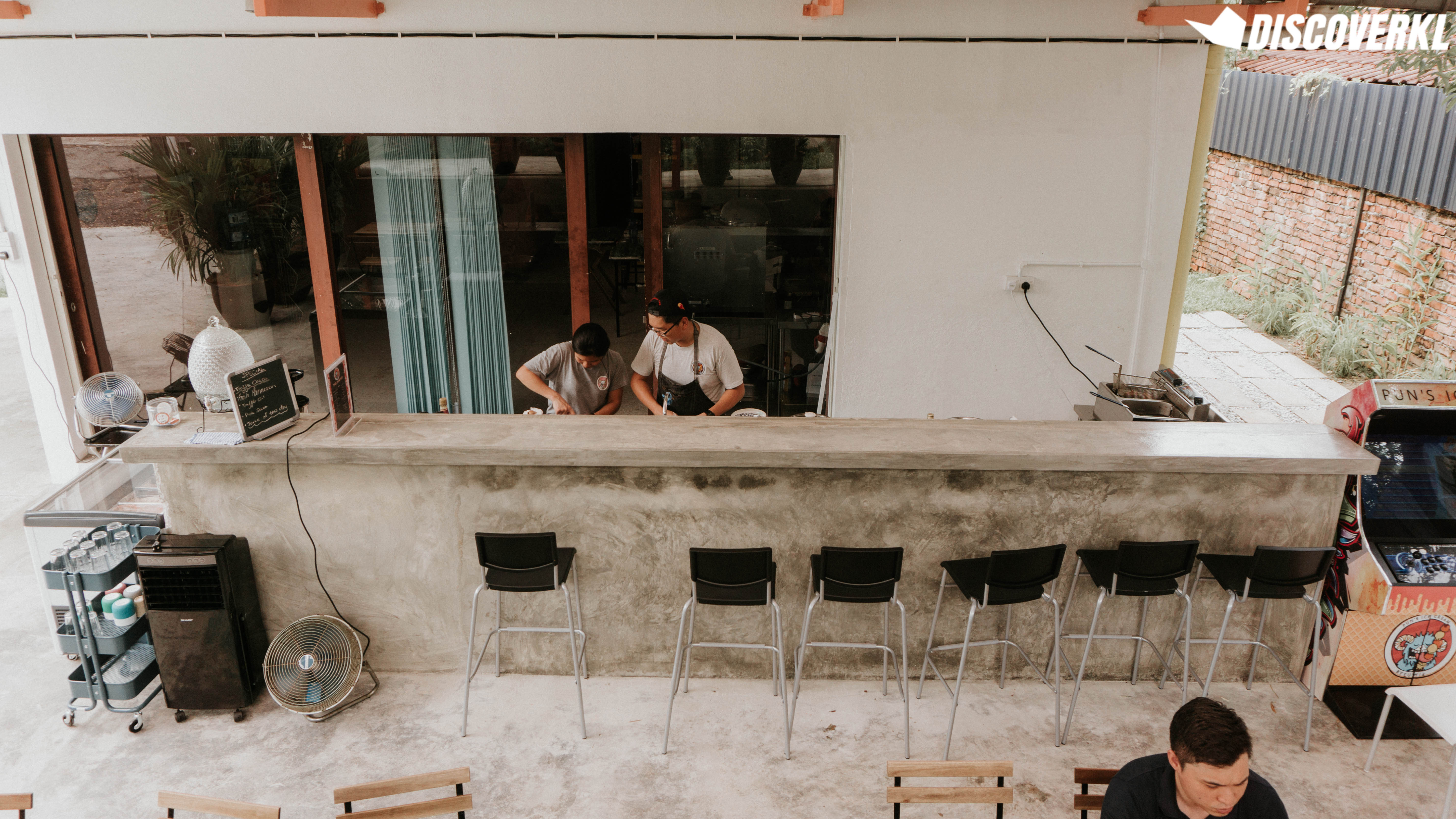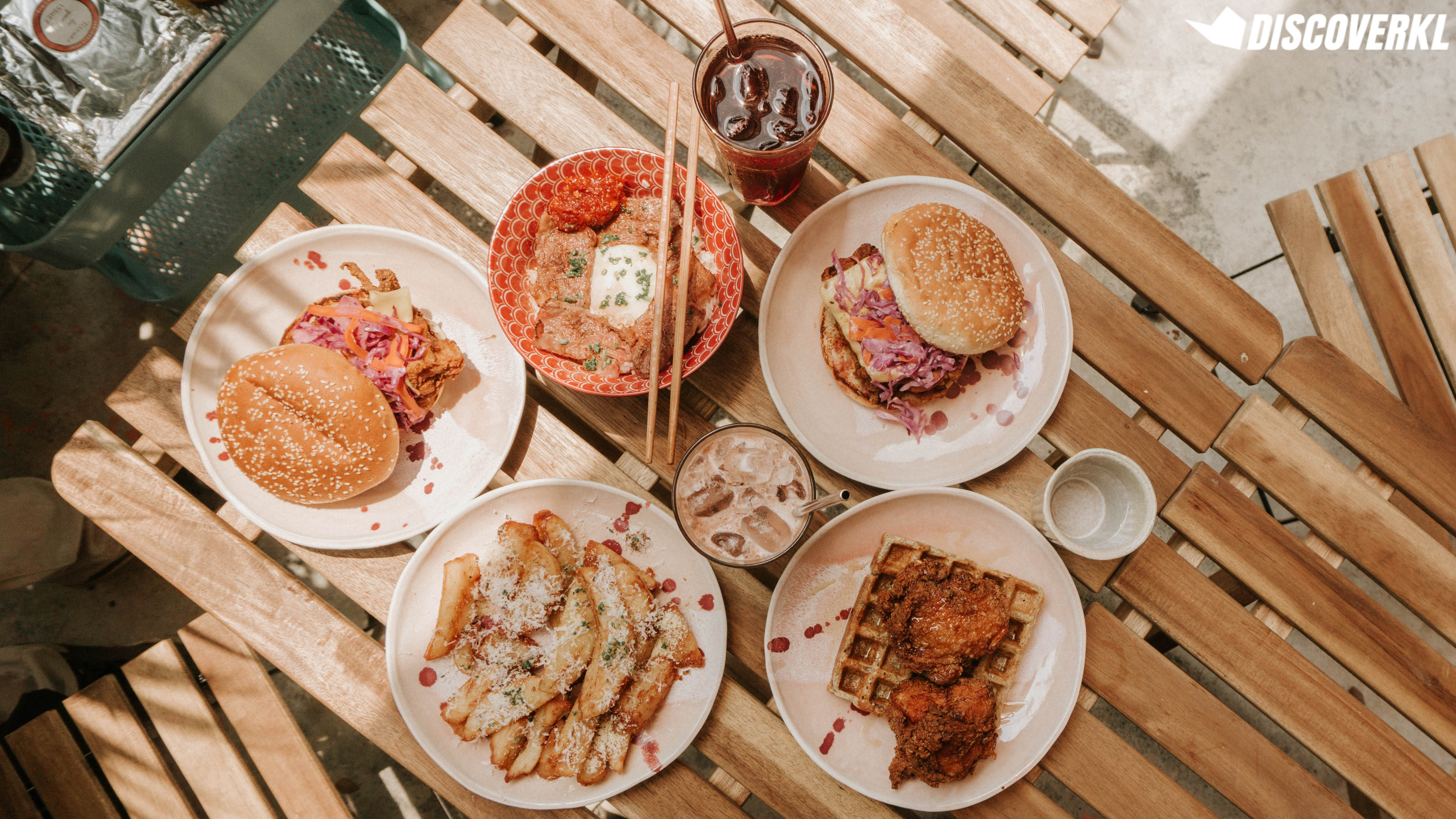 With their punny names and personal back stories, we had such a lovely time listening to Euwie and Elaine sharing about them. Their animated expressions and captivating story telling skills were testament to how passionate they were about their menu.
Now one might assume that an ice cream parlour may only serve burgers, fries and milkshakes. Here at The Puntry though, Euwie aims to present fine dining dishes with a casual touch. They're even hosting a private fine dining tasting menu mid-March. Priced below RM300 per pax, you'll get to enjoy a 10-course meal with hearty portion sizes so you won't need a McDonald's run after. 😛
But here are some of the dishes currently served that caught our attention!
The Chiffle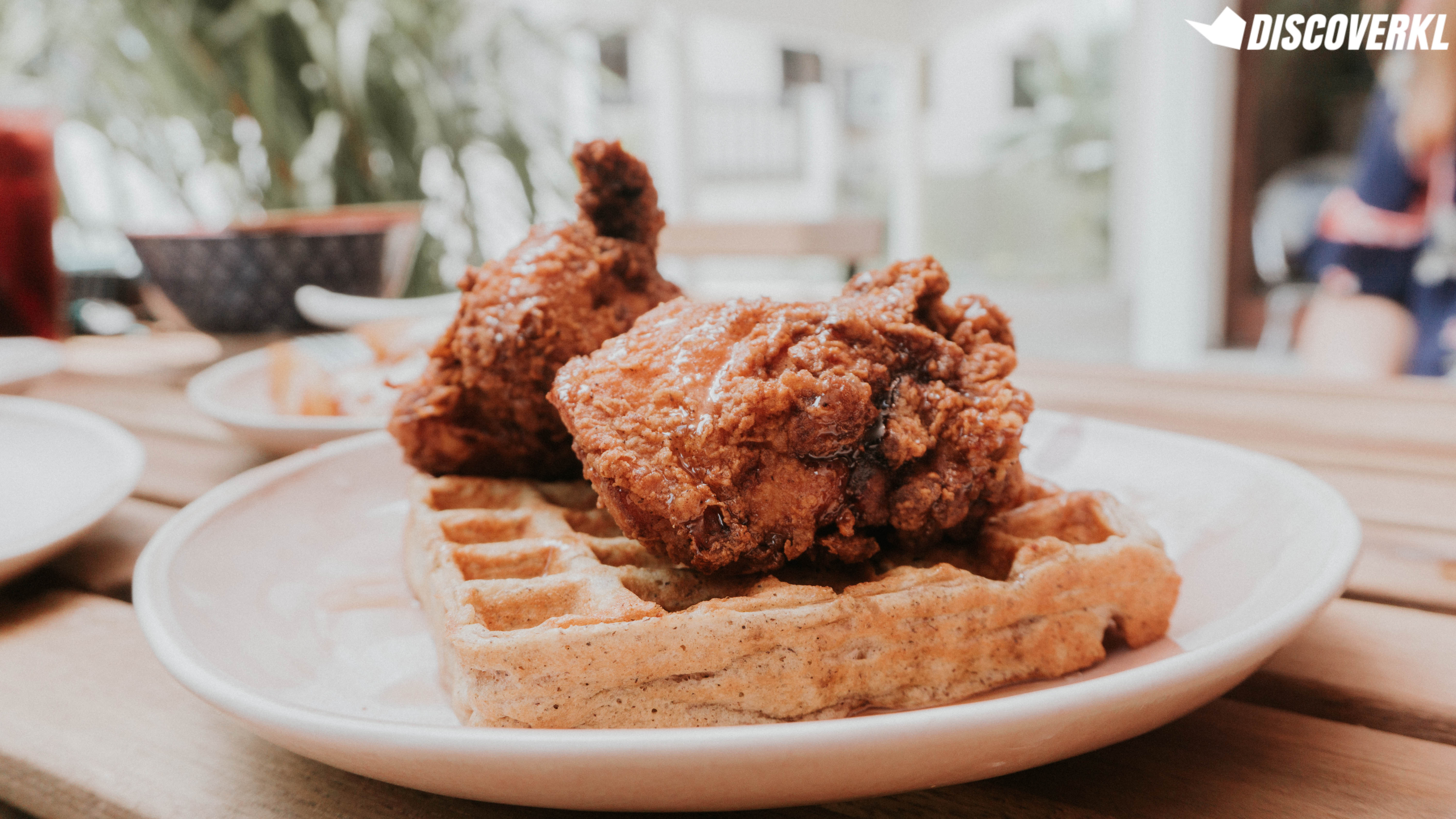 It's the good ol' chicken and waffles (RM22) with a drizzle of maple syrup on buckwheat flour waffles. This dish is inspired by Euwie's first exposure to it in Vegas when he was 13 years old. A lifelong hunt for the best chicken and waffles led him to an eatery run by an African American lady who makes everything by hand.
His face lit up like a child on Christmas as he excitedly told us about this super lady. She would lift two frying baskets of fried chicken the size of her torso from the fryers to dump them on the counter for serving. From his expression, we felt his amazement and utmost respect for this eatery with two deep fryers and 6 waffle makers for being able to serve fourty customers in a single evening.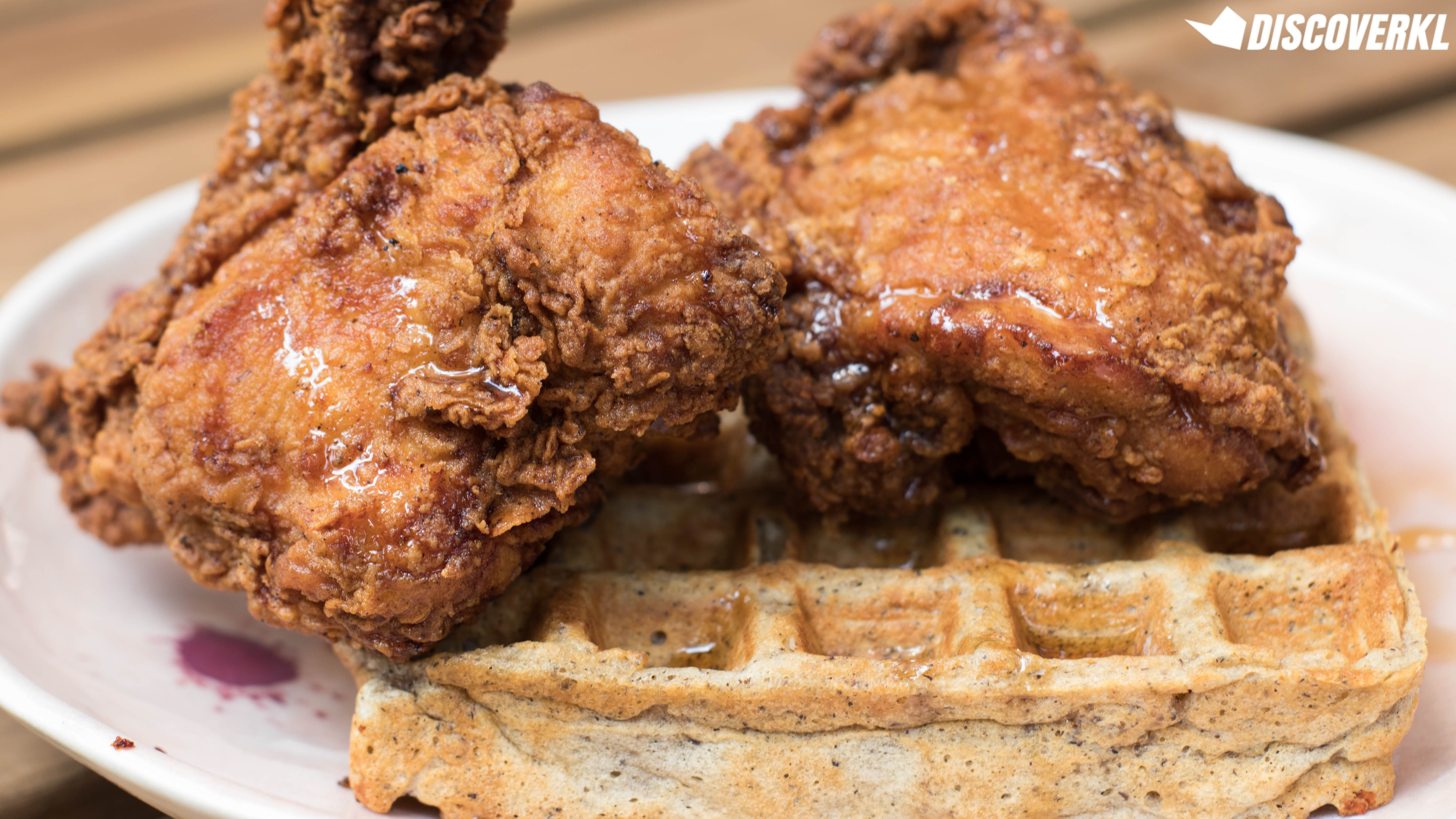 The waffles are crispy on the outside but fluffy on the inside. Definitely the perfect base to soak up some maple syrup and enjoyed with some smokey deep fried chicken.
The buttermilk chicken is marinated with their in-house spice mix of 14 spices such as dry herbs, garlic powder and ginger spice.
A dash of white pepper adds a taste of familiarity to it while a dash of black pepper is added for good measure "in case someone asks", according to Euwie.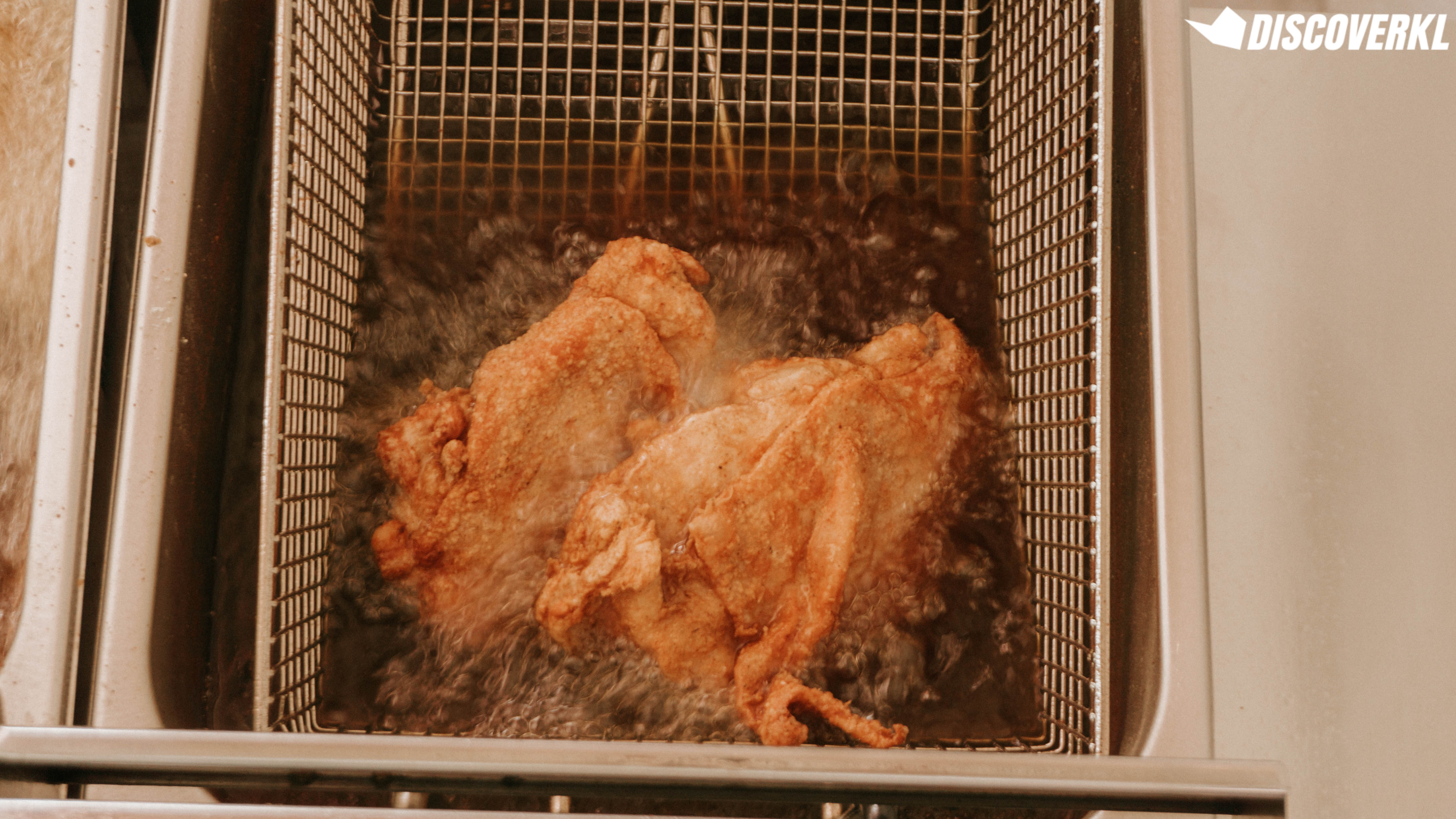 Deep fried in their in-house oil blend of mustard seed oil, rice bran, veggie oil and deep frying oil, the chicken appears dark and crispy on the outside with a smokey and rustic taste.
It was truly one of the best chicken and waffles we've tasted to date. Juicy, sweet, savoury and a larger chicken to waffles ratio, it is comparable to one of the best Chicken and Waffles in Vancouver, Canada, served at Portland Craft.
Truffle Chips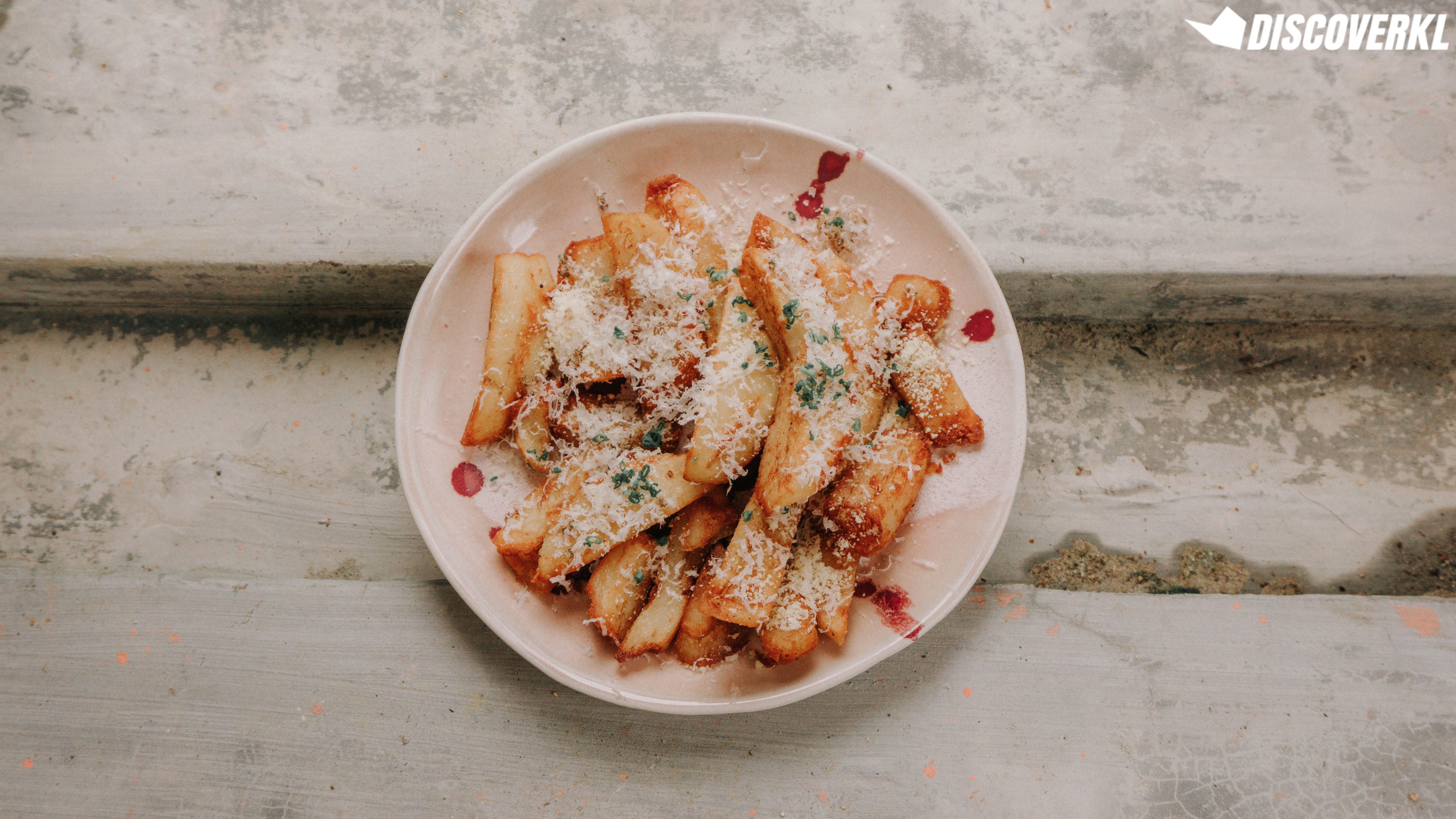 Deep fried in the same in-house oil blend is their Truffle Fries (RM12). These fries were born from Euwie's frequent visits to Singapore and religious orders of Truffle Fries at P.S. Cafe.
Thick cut potato wedges that are made in-house, boiled, fried once and once more before sprinkled with fresh Parmesan, truffle oil and pink salt. The aroma and taste of the truffle oil was adequately subtle which made this dish really pleasant and not at all jelak.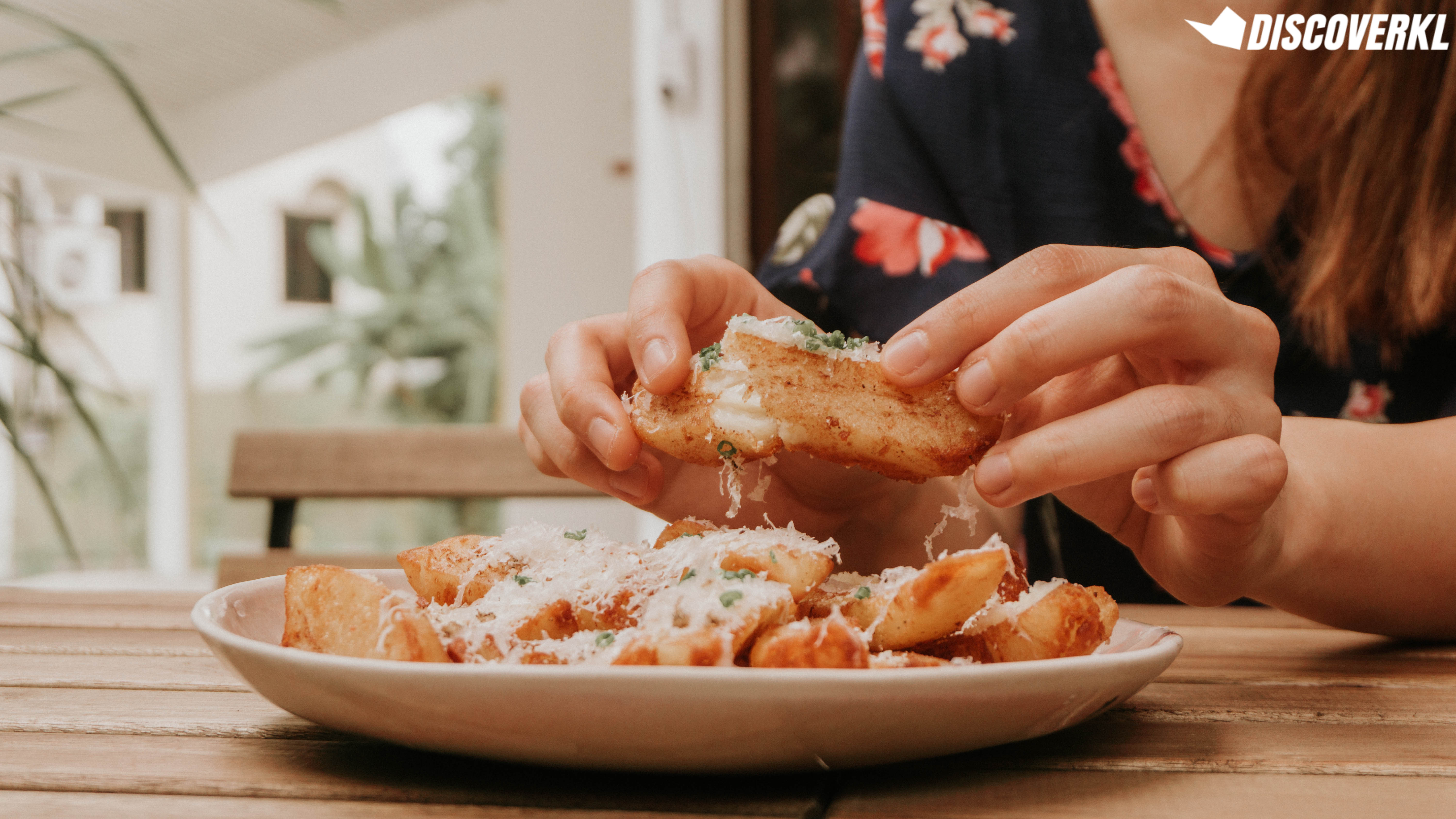 Crispy on the outside, soft and smooth on the inside, these wedges were a delightful companion to our chicken and waffles dish.
Fun fact: The truffle oil used was one of their personally hand carried treasures from an Europe trip.
Hot DAYUM!!!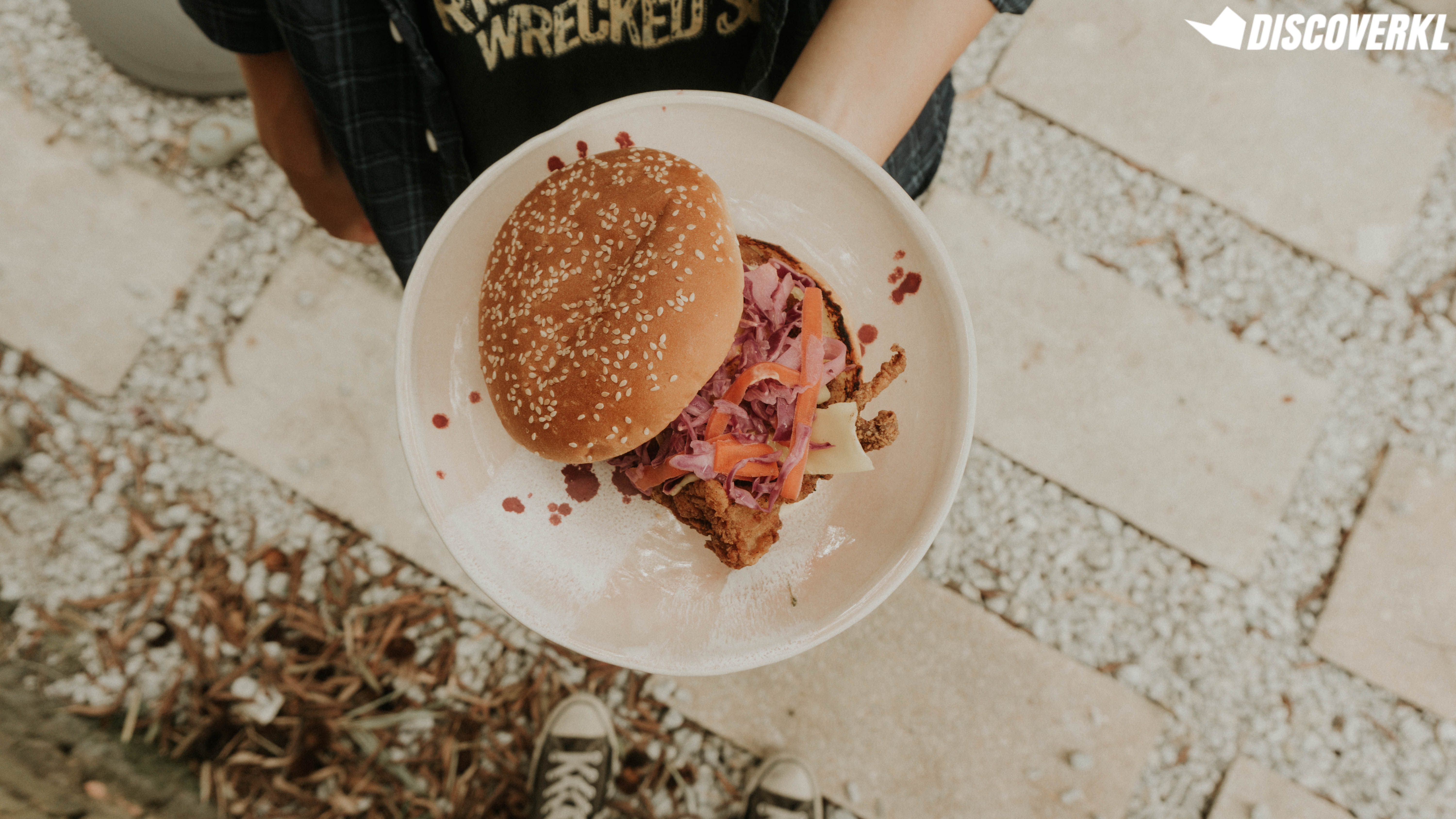 A deep fried chicken between two sesame sprinkled burger buns, this is a spicy chicken sandwich (RM15).
Yes it's called a sandwich because it's not a chicken patty between bread.
Don't ask, just eat. ?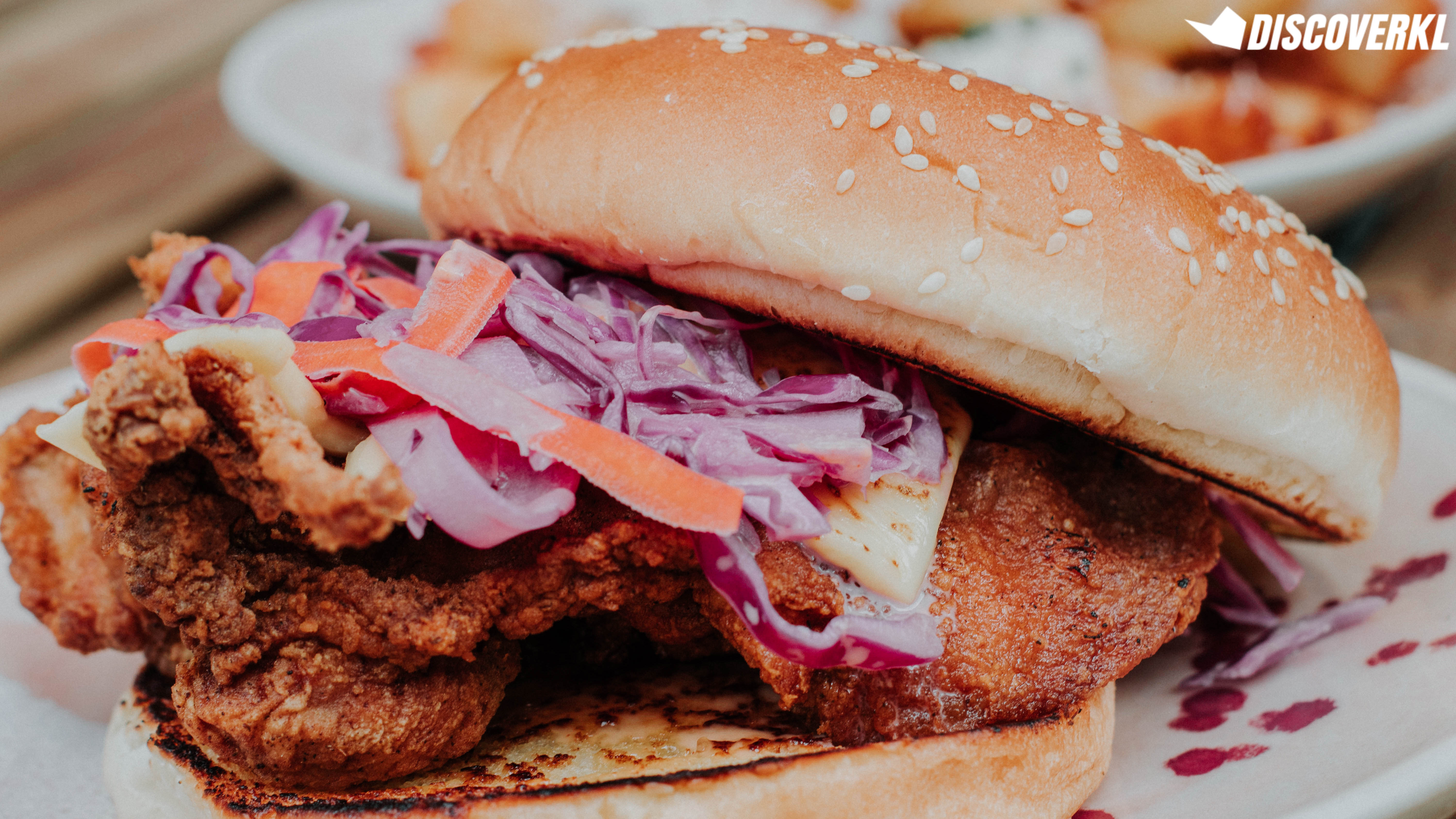 The chicken is super juicy with mild heat and the coleslaw with a slab of cheese makes a nice flavour combination. Definitely one for the "weak heated".
The fried chicken is so large that the sandwich is best eaten with a fork and knife rather than stuffing it in your face. Ultimately, either works but we liked how deconstructing it gave us a chance to savour each of the flavours on its own. And the refreshing slaw cuts through the richness nicely.
Wagyu Talking About?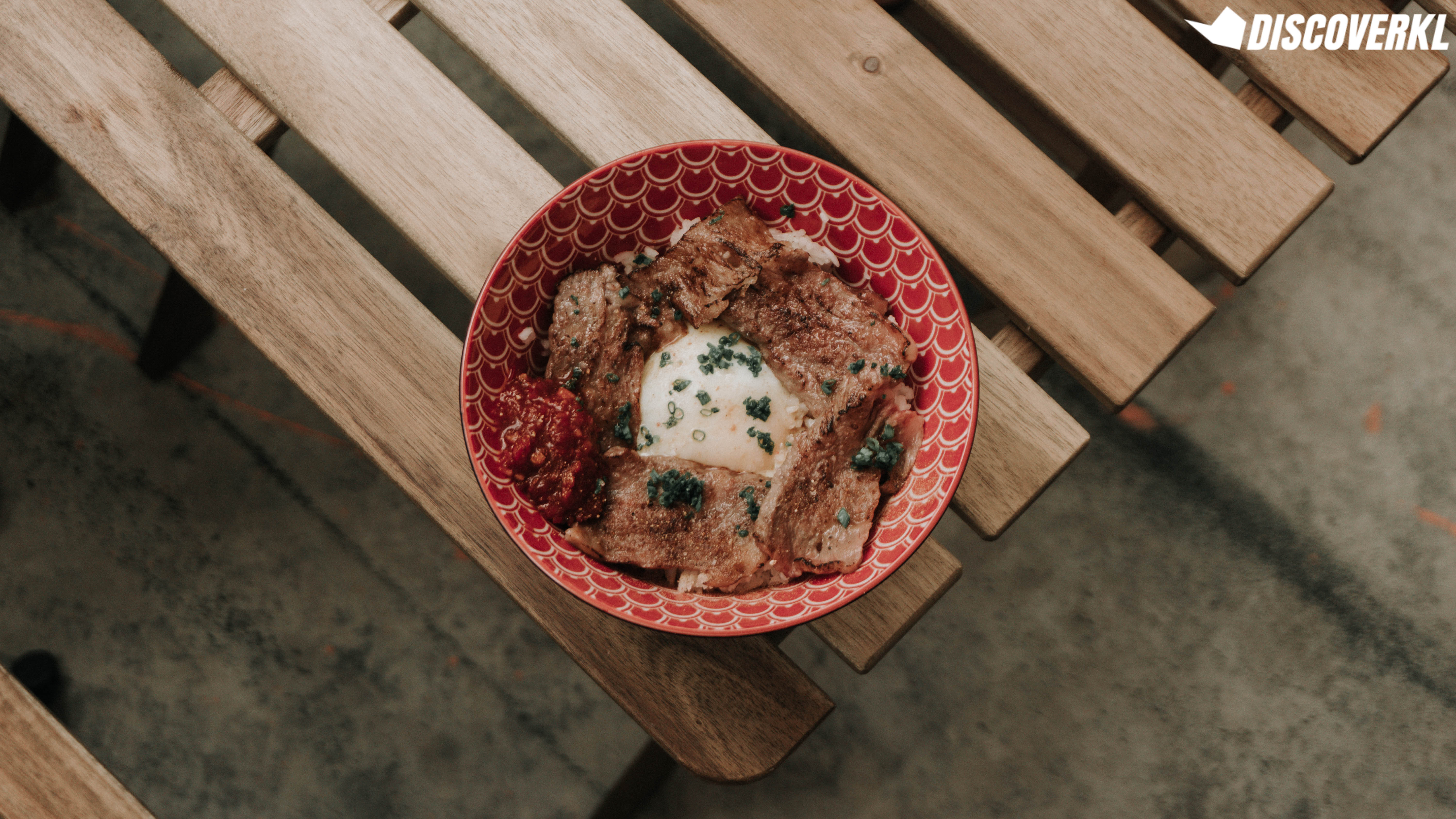 Raising the steaks (pun intended) is your wagyu rice bowl with a spin. This "Wagyu Talking About" (RM55) dish features beer rice, wagyu, an onsen egg and a side of sweet chilli jam.
Born from a drunken stupor adventure with his college housemate, Euwie and his friend initially created an oreo rice pudding with milk, rice, oreos and brown sugar on top. Realising that they had created such a masterpiece, they wondered what else could they cook rice with.
Thus this beer rice bowl was created.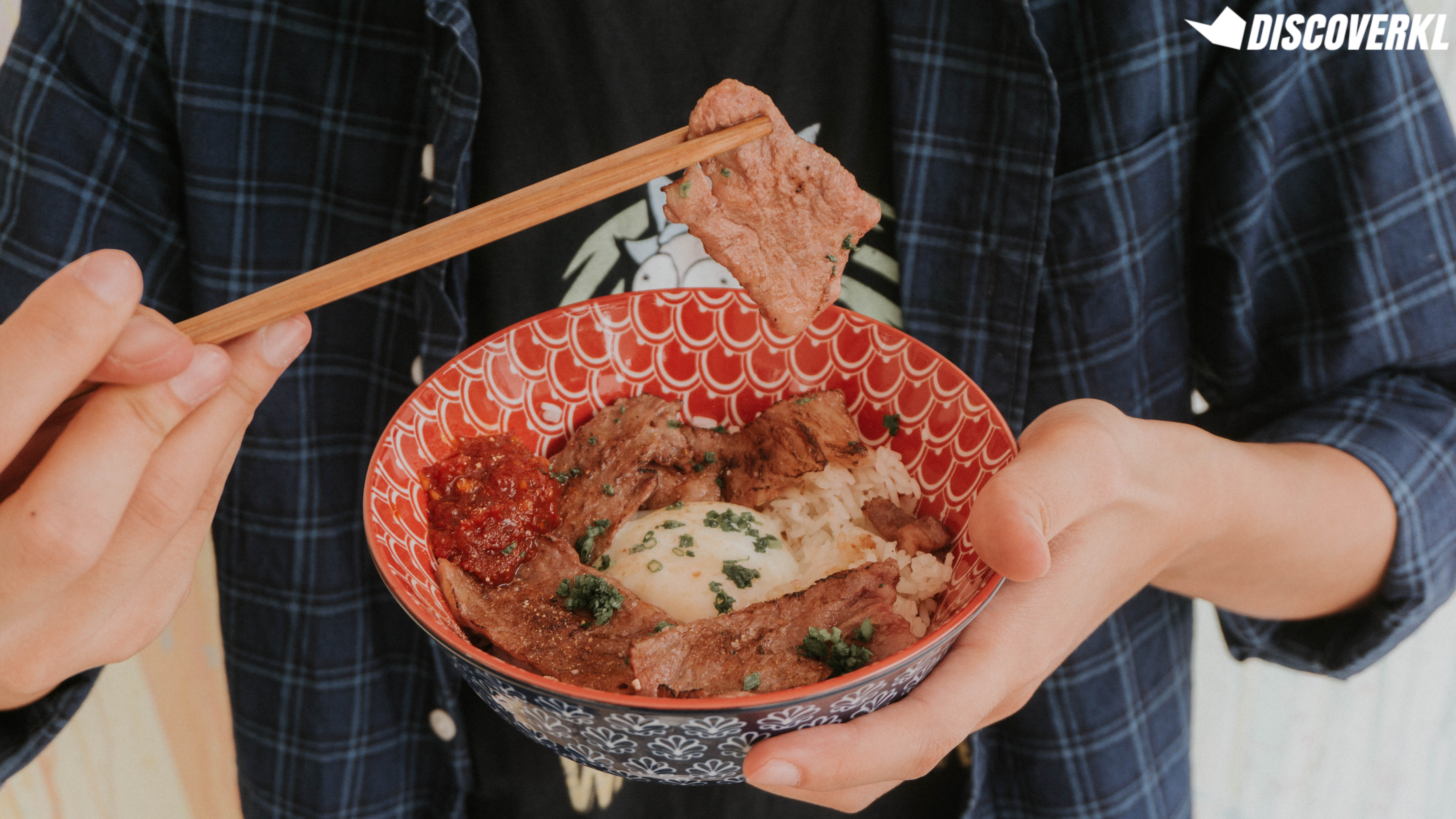 Mixed with sushi rice vinegar, this-beer cooked rice was really soft with "beer-ly" a hint of regrets. It goes really well with their tender wagyu beef, perfectly-made onsen egg and sweet chilli jam.
The stigma of wagyu beef being a rare and precious commodity in Malaysia inspired The Puntry to serve it at an affordable price point.
Although RM55 may sound steep to some, the 5 slices of wagyu beef is sliced so generously and seasoned so well that it really lasts the entire rice bowl.
Plus, their in-house sweet chilli jam made from boiling down red chilies, some chili padi's, capsicum, canned chili tomatoes and apple cider vinegar added a depth to the savoury profile of this dish.
I'll have a virgin sparkling red wine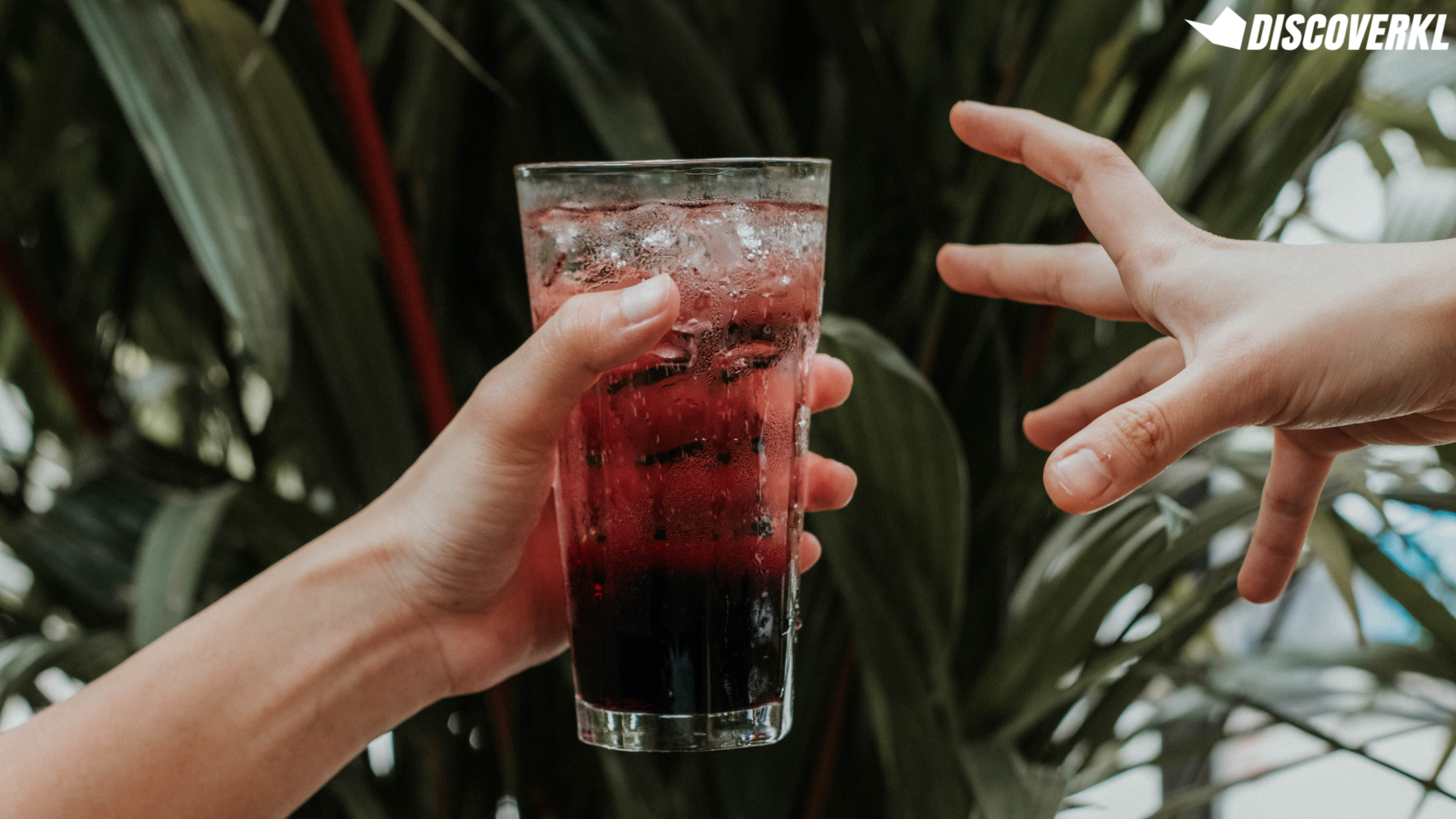 Euwie's self proclaimed love for Ribena made it the one drink he would always look for whenever he lived abroad.
But when you put two avid Ribena fans under the same roof, one who hunts for and the other who consumes it daily, sparks will fly.
Euwie had a housemate who would drink Ribena on a daily basis. One day, he convinced Euwie to add sparkling water to his Ribena and his life changed forever.
Now the Sparkling Ribena (RM7) is available for the enjoyment of Malaysians at The Puntry.
It's refreshing and a wise choice on a warm day when you're absolutely parched. Ribena fans would love the genius twist of adding sparkling water to this drink because it completely transforms the drink, cutting through the sweetness with one fizzy bubble at a time.
Milo Cow Cow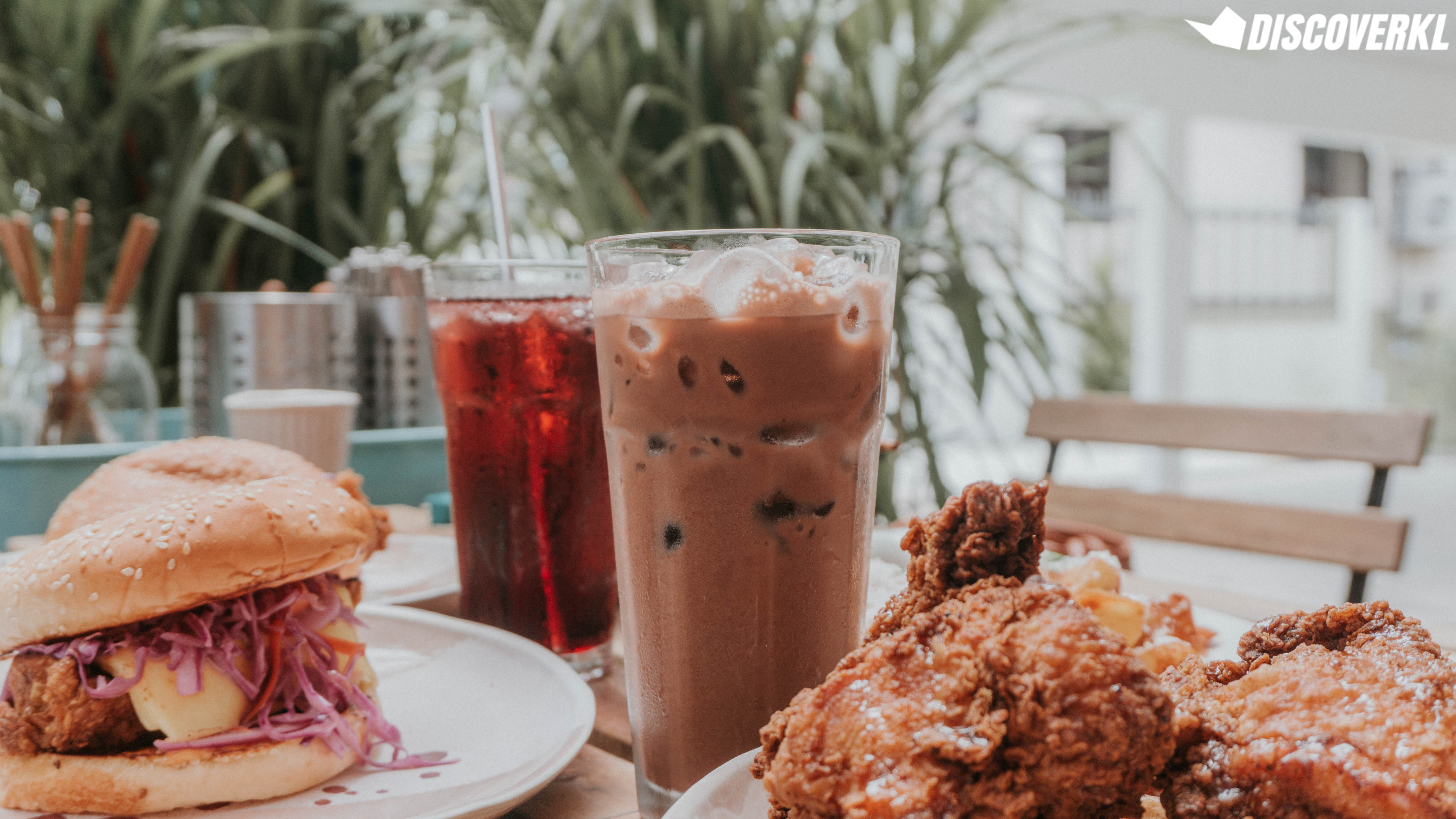 Another Malaysian favourite that transcends all ages would be Milo. I mean, it's even called the 'breakfast for champions'!
Named the Milo Cow Cow (RM9), this drink comprises of ice, water, a sh*t ton of Milo and Elaine's experience of making irresistible cups of Milo over the years!
Frankly, the Milo Cow Cow wasn't as memorable because at the end of the day, it's just Milo (albeit a pretty good one). However, if you prefer something more unique, go for their homemade milk shakes instead.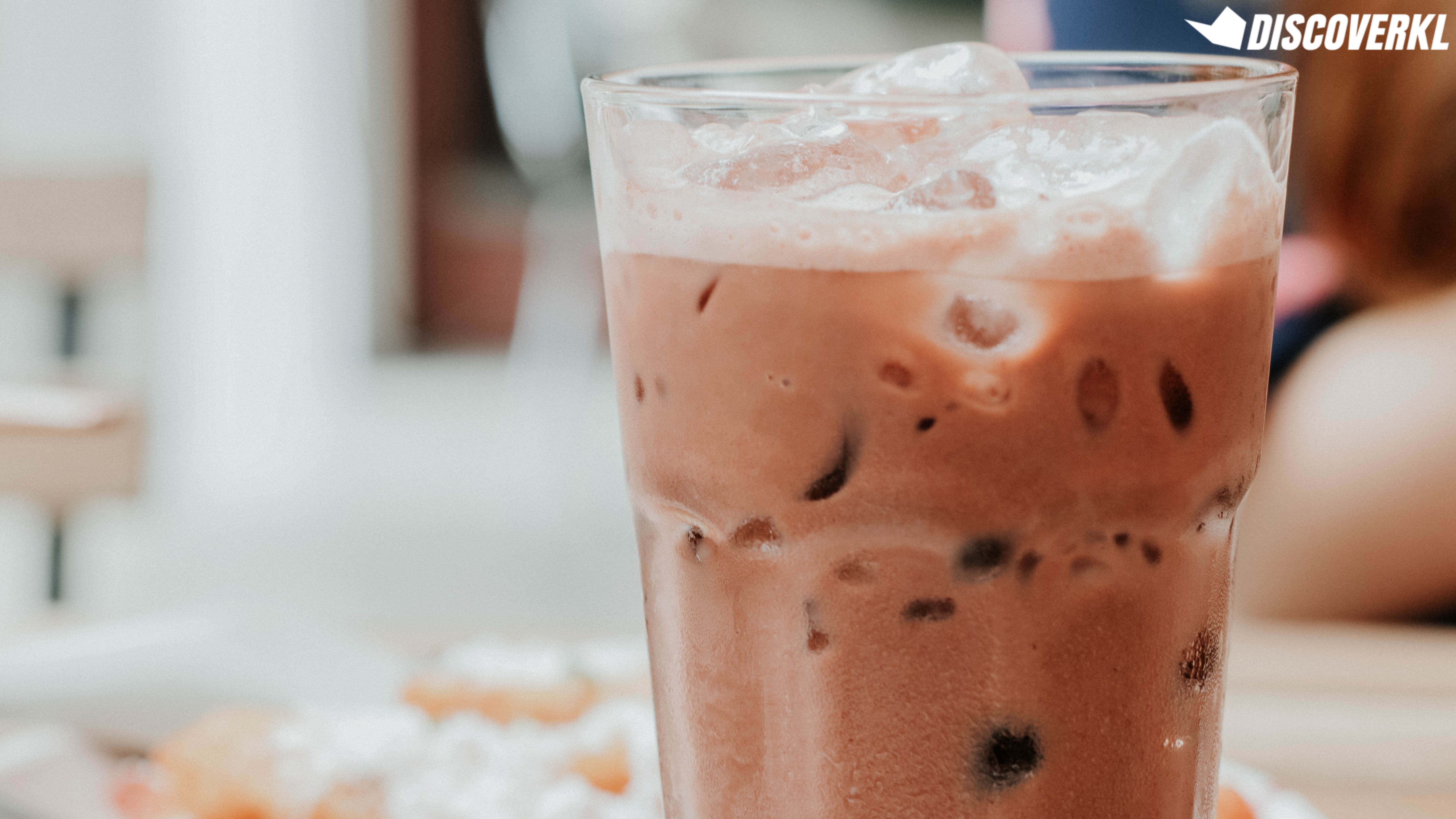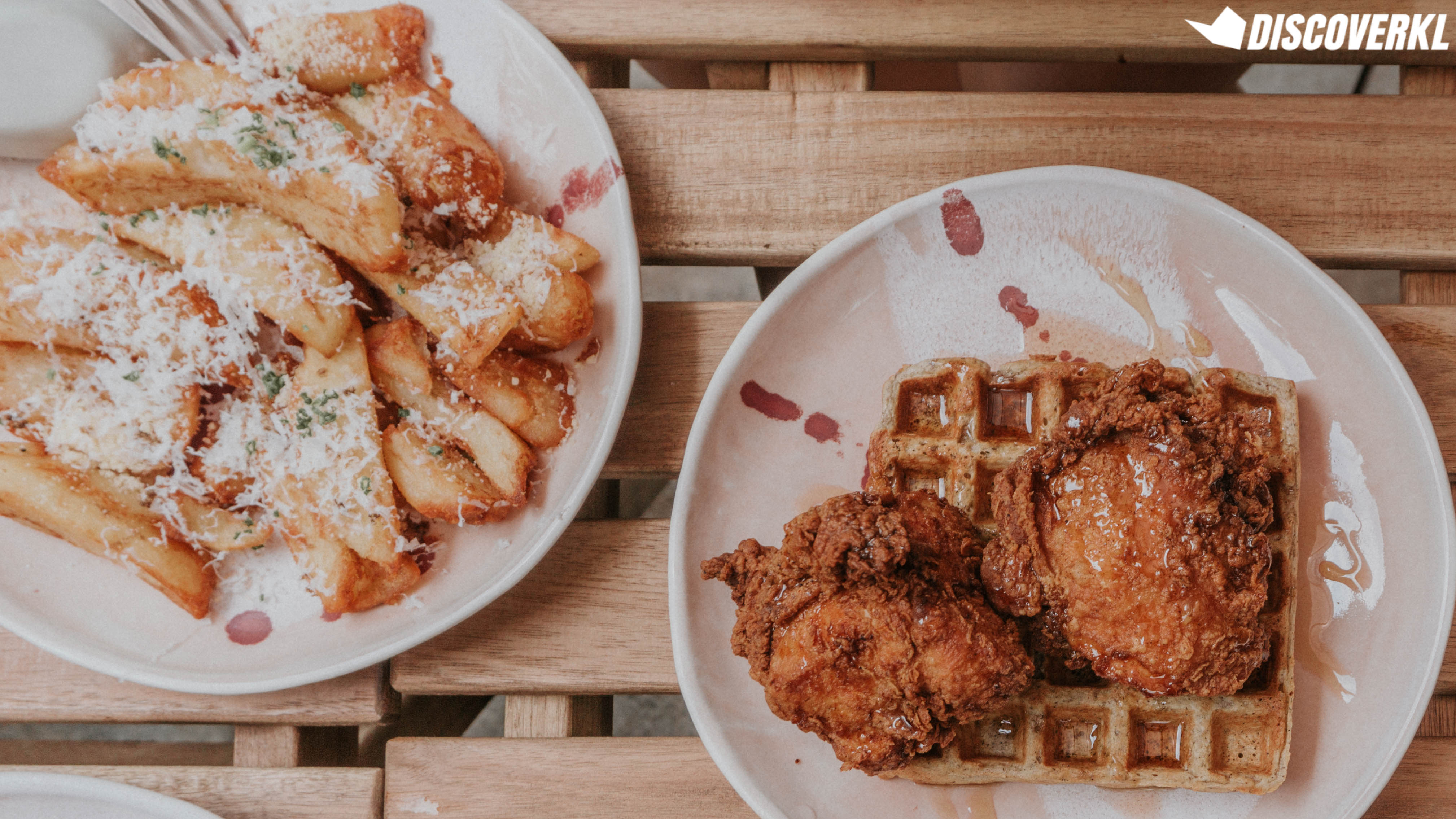 Overall, we really enjoyed the food and drinks in their homey atmosphere. Everything is made from scratch with back stories which adds a very personal touch to them.
The upside of this unique eatery's location is that you'll be surrounded by nature and fresh air, but it might get a tad bit warm when the sun's out to play.
But hey, that also helps you to take really Instagrammable photos while you enjoy your ice cream because the lighting here is on point!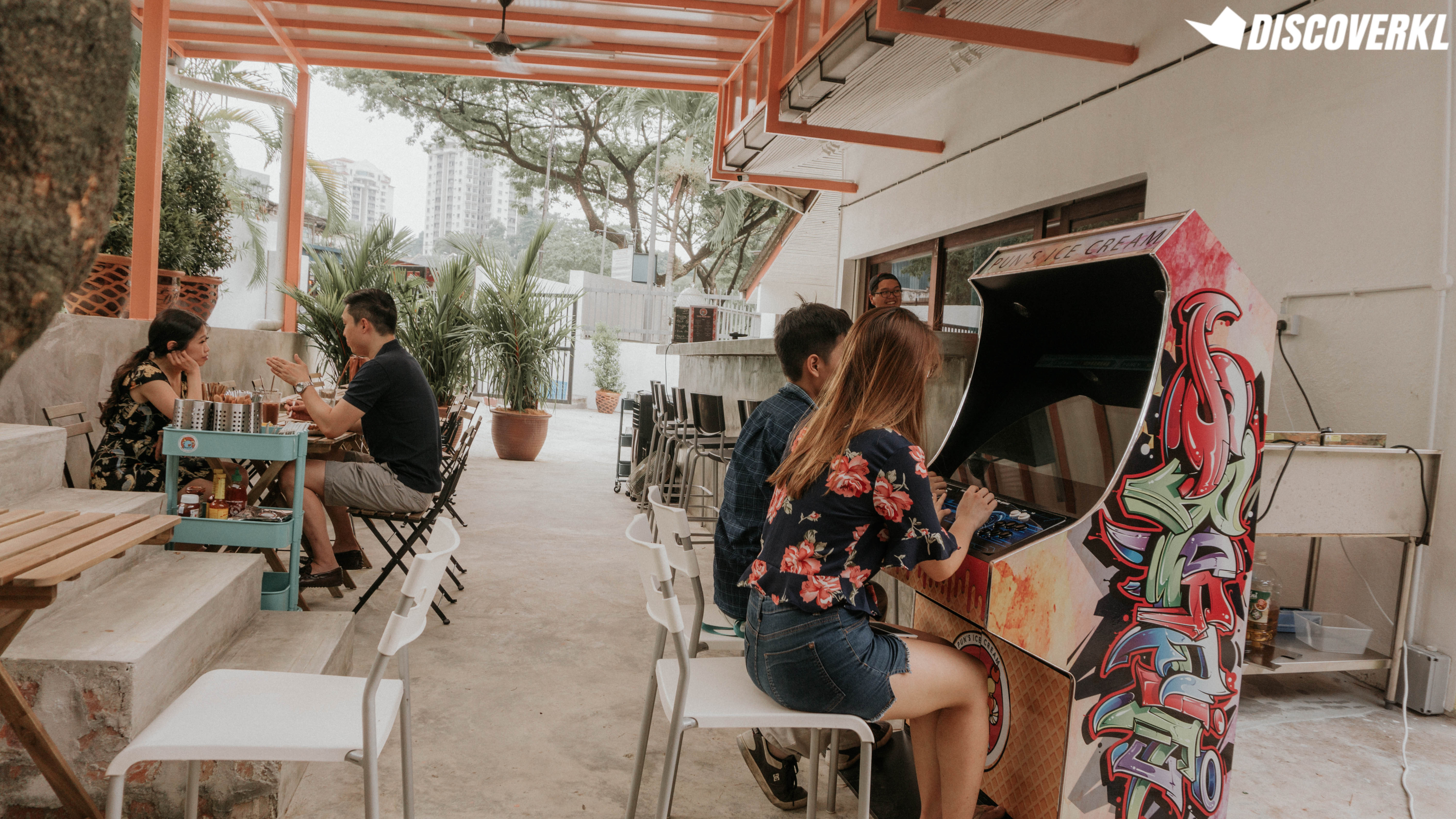 It's a really chic place with an arcade machine to entertain guests while waiting for their meals too. We came on a rather busy weekend and there was quite a wait for our food but hey, you can't rush art can you?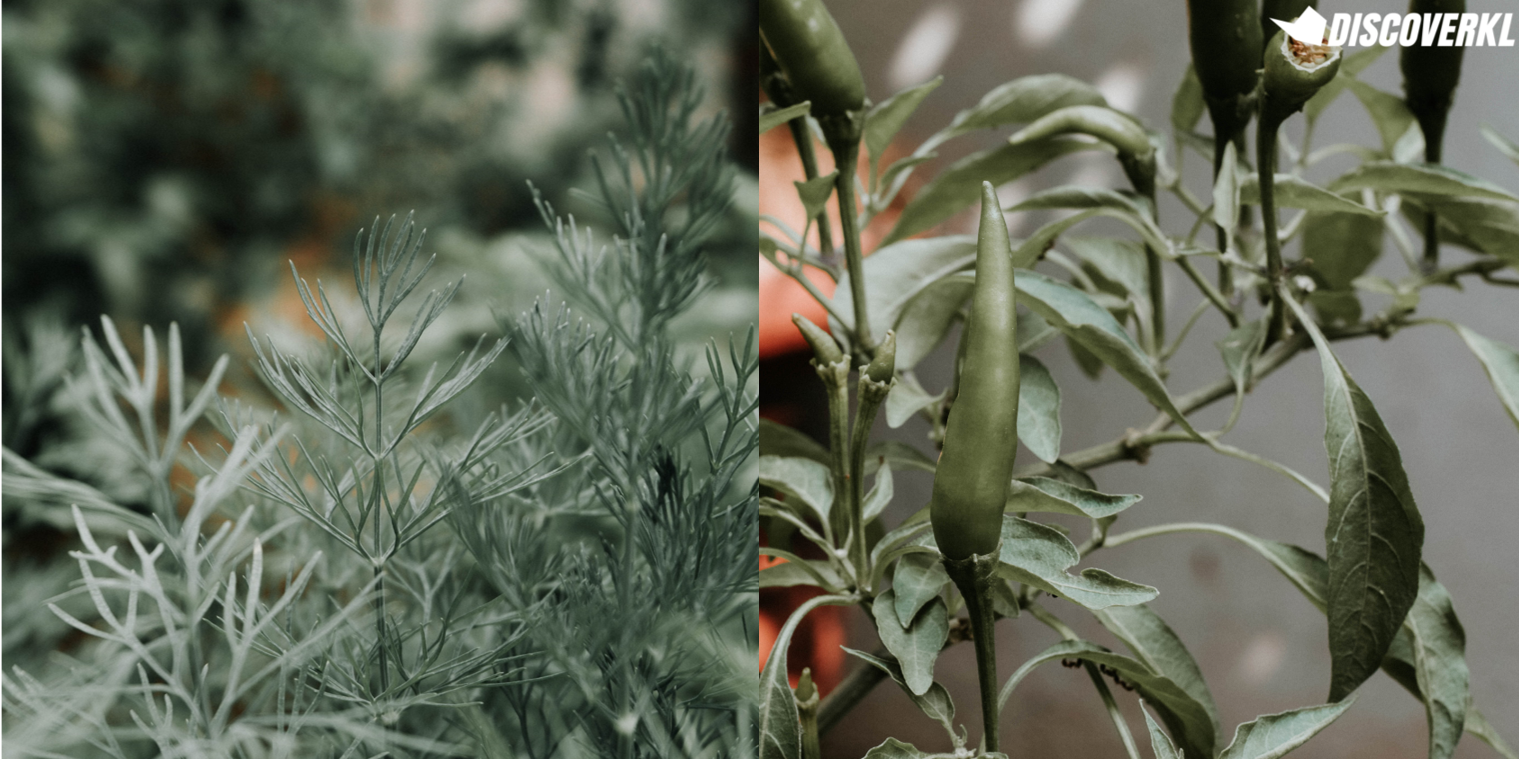 And if plants are your thing, they've got a mini budding garden with an assortment of herbs, chilli plants and an egg plant tree to visit too!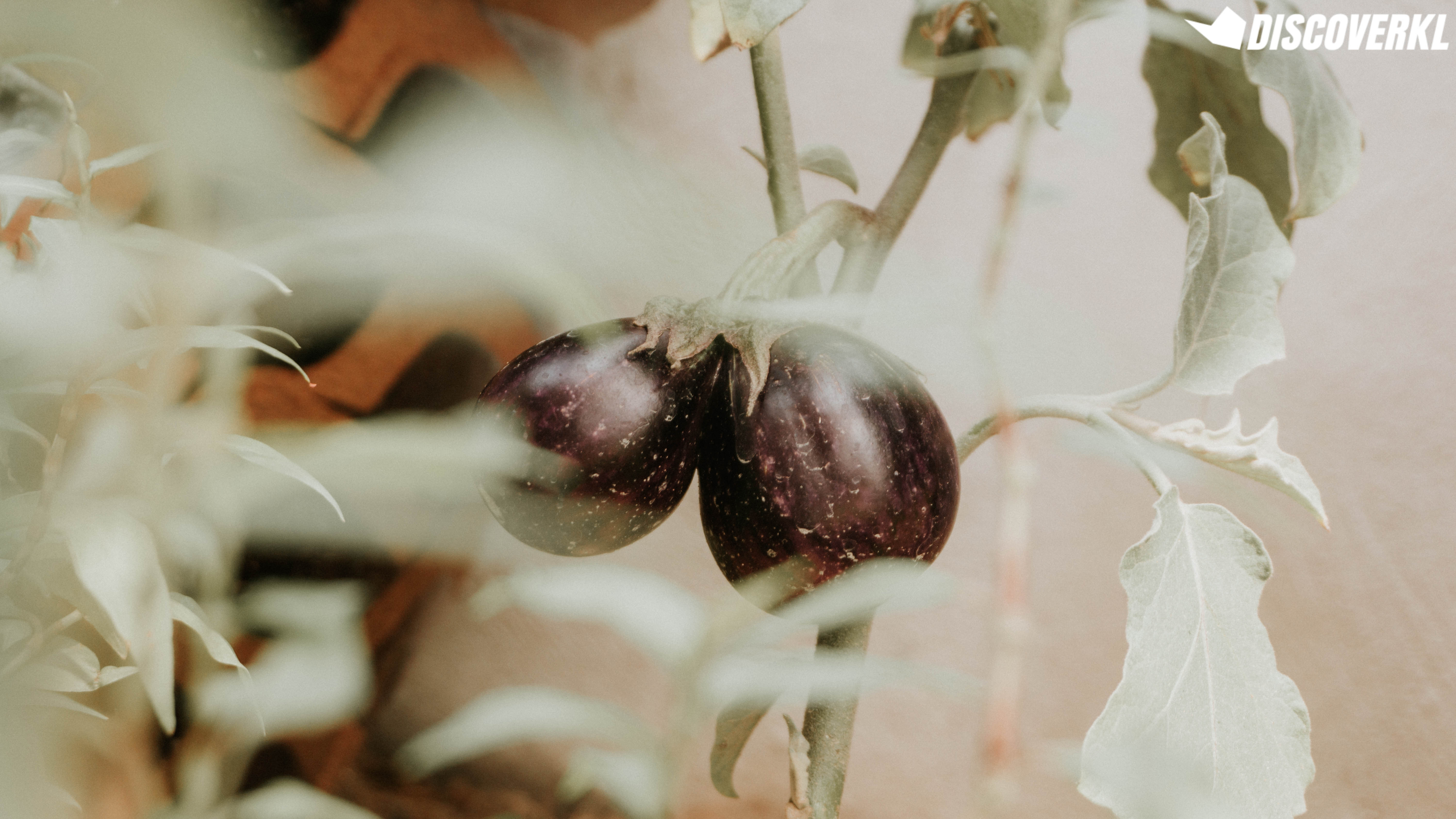 We're really excited to hear that The Puntry might have a glutinous ice cream base with ulam herbs ice cream + belacan caramel drizzle soon. It's still early days for The Puntry but it's cool how they're already experimenting with new flavour profiles. Apparently, they'll be serving rainbow pasta and bread on their menu soon too!
Meanwhile, if you're craving for the Puns iconic ice creams, they're still available for purchase online. 😉

The Puntry
Hours: Wednesdays-Fridays: 11am-5pm; Saturdays: 11.30am-10pm; Sundays: 10.30am-4pm (Closed on Mondays and Tuesdays)
Address: 5, Jalan Robson, Taman Persiaran Desa, 50460 Kuala Lumpur, Wilayah Persekutuan Kuala Lumpur.
Website: Puns Ice Cream KL