As an adventurous foodie, I'd willingly try most dishes, including cilantro salsa, Milo-encrusted chicken dipped in belacan as well as a blue cheese and sambal petai burger.
But I draw the line at insects.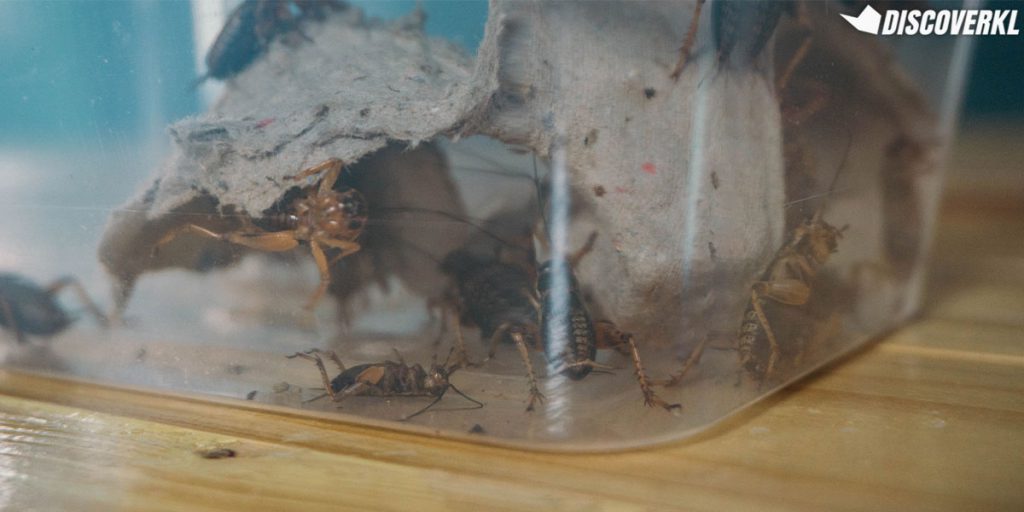 During the launch of Ento, there was a mild rage on these roasted crickets being the next possible protein substitute for humankind—one of the reasons being, they're a more sustainable source of protein to farm.
In comparison to cows, crickets produce 3,000 times less greenhouse gasses and requires:
12 times less feed
56 times less water
17 times less land
During an interview with Vulcan Post, Kevin Wu of Ento raised a fact that made me lower my "caution" bar. 
"Lobsters were once considered as pests and 'insects' of the land 150-200 years ago. From being fed to prisoners, it's now a prized delicacy."

Kevin Wu, in an article with Vulcan Post.
On the back of each packet of roasted crickets, a brief description of the taste is mentioned as being "somewhat like a cross between shrimps and toasted almonds with a nutty and earthy taste".
These locally-farmed crickets are made with three flavours, namely Texas BBQ, Korean Kimchi and Singaporean Salted Egg Yolk. 
To read about the full process of preparing this snack, click here.
Knowing its taste and it being high in iron, potassium and fibre made me curious enough to hop on the bandwagon. Here are what these critters taste like.
Note: If you have a crustacean shellfish allergy, you may be sensitive to crickets so please proceed with caution.
1. Korean Kimchi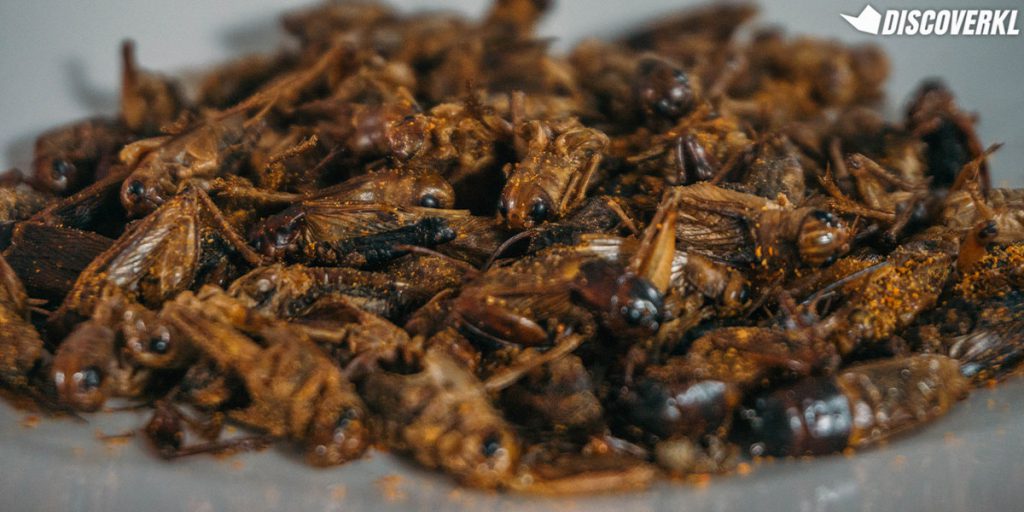 I'd say this is the lightest-tasting flavour of them all. There's a slight tang and spice to it but otherwise, it tasted like roasted peas.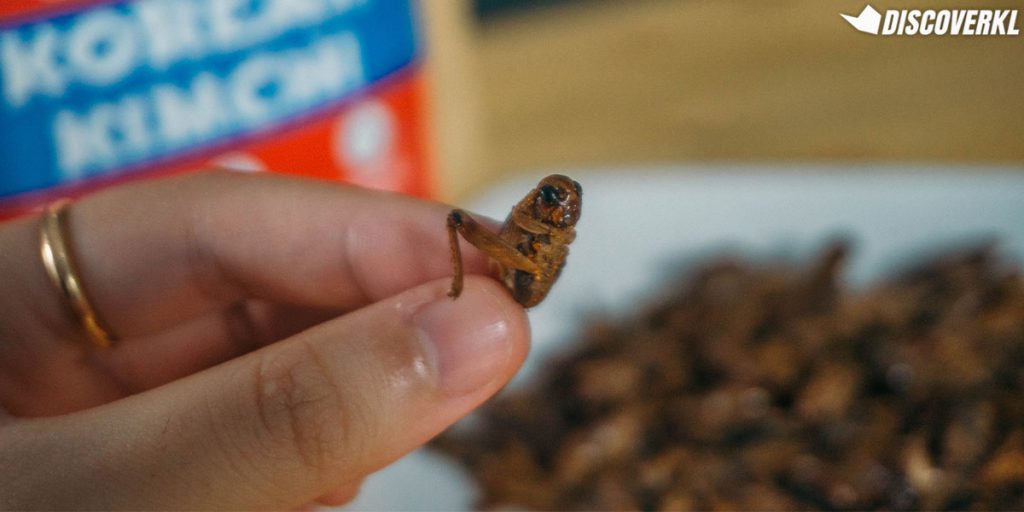 It even felt like roasted peas—hard and flakey to the touch and bites with a crunch. Minus its brown colour, beady eyes and anthropod-ish body, I'd easily mistaken these as some healthy veggie snack, thanks to its earthy taste.
2. Singaporean Salted Egg Yolk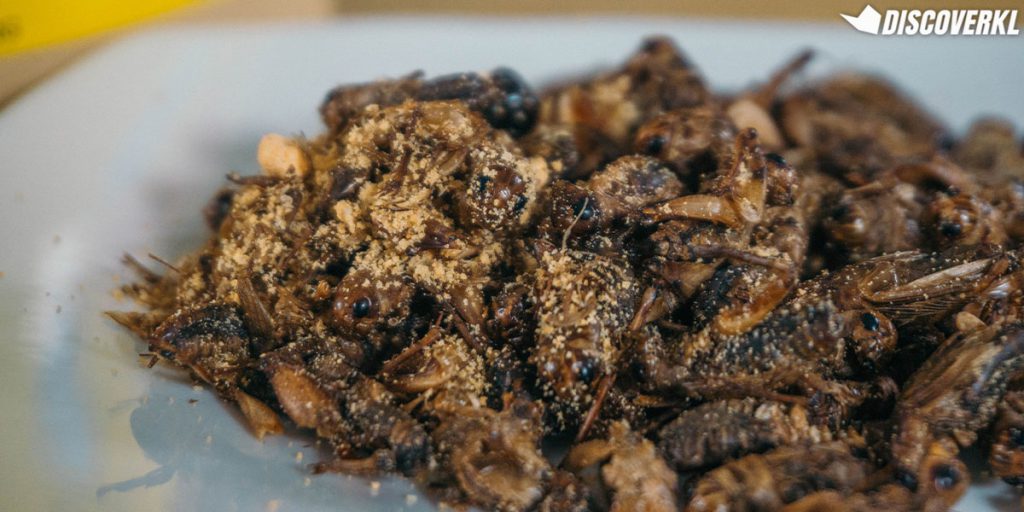 It's definitely not as strong-tasting as your regular salted egg yolk snacks. Not too salty, sweet or milky, it's great that it doesn't overpower the natural taste of the crickets.
But I suppose this makes one feel a little less guilty to snack on the salted egg roasted crickets. And at this point, I got used to the idea of snacking on crickets.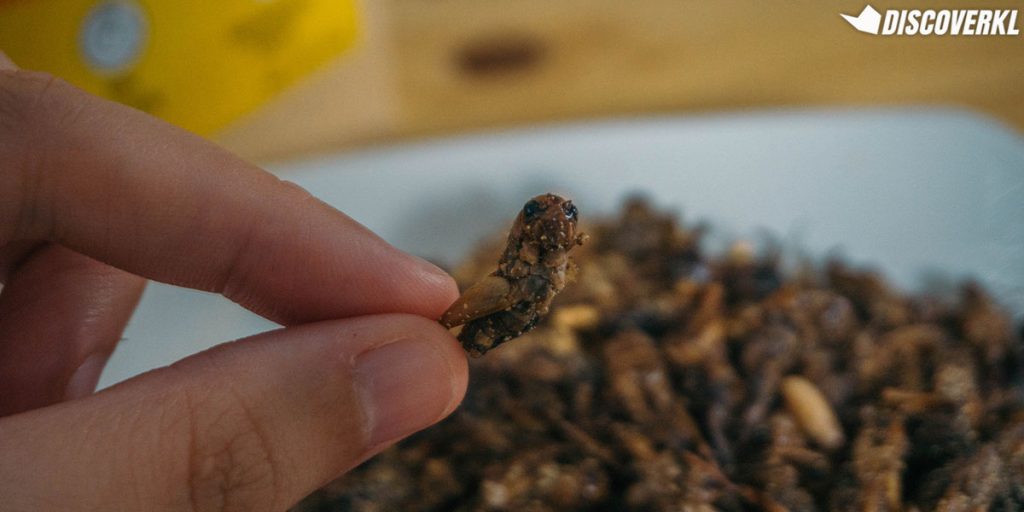 However, a colleague who was still freaked out by it felt that removing the crickets' head made it easier for her to eat them.
"Without its beady eyes staring into my soul, I felt more at ease with consuming its body", she said.
3. Texas BBQ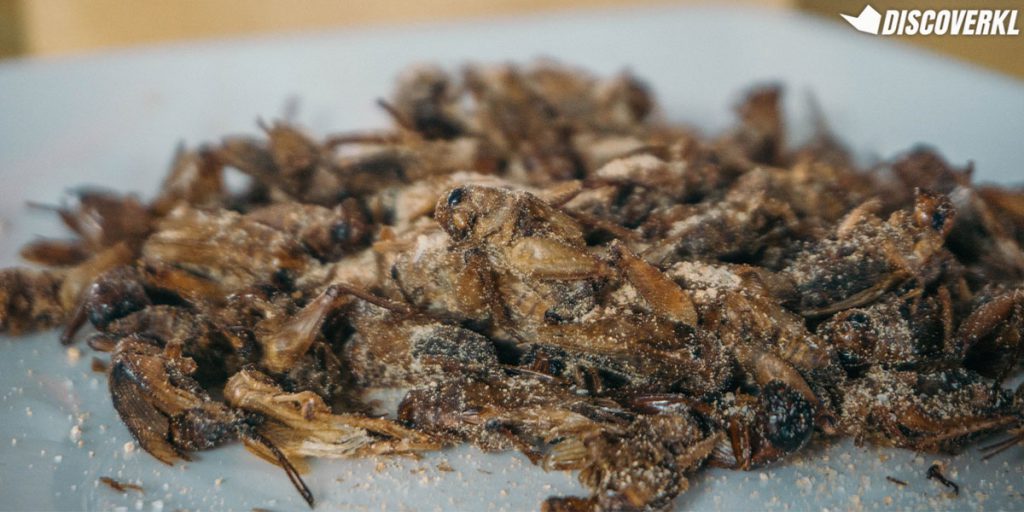 On first pour, the light brown seasoning coating the crickets made it look like they were freshly dug out from some sand.
But this flavour is the best for first-time cricket munchers. The Texas BBQ seasoning tasted like the Twisties BBQ corn chips and masked the earthy taste of the crickets delightfully.
It's even smokey and savoury enough to make this an enjoyable bowl of snack while watching a movie.
Unashamedly, my tam chiak (greedy) self automatically kept going back for more.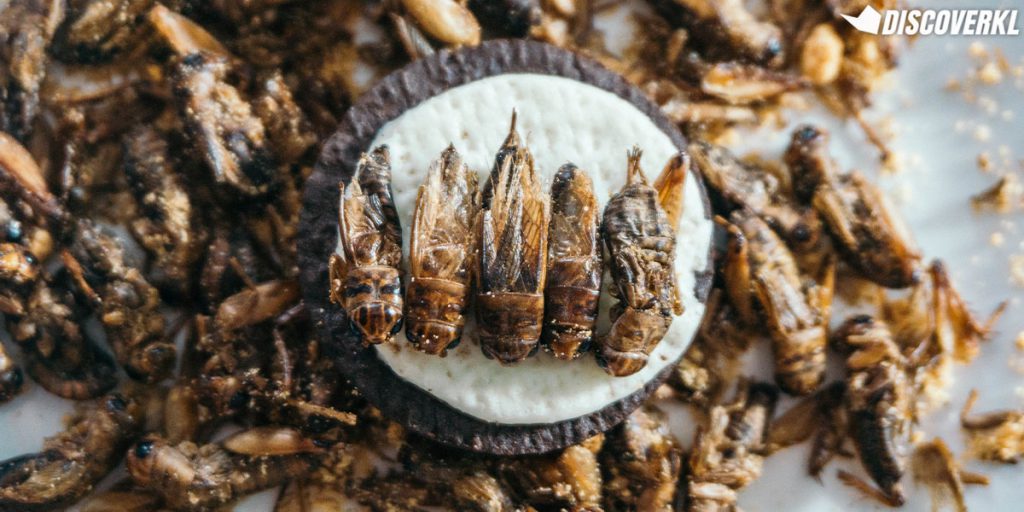 A colleague of mine got a little more creative and sandwiched a few between an Oreo cookie.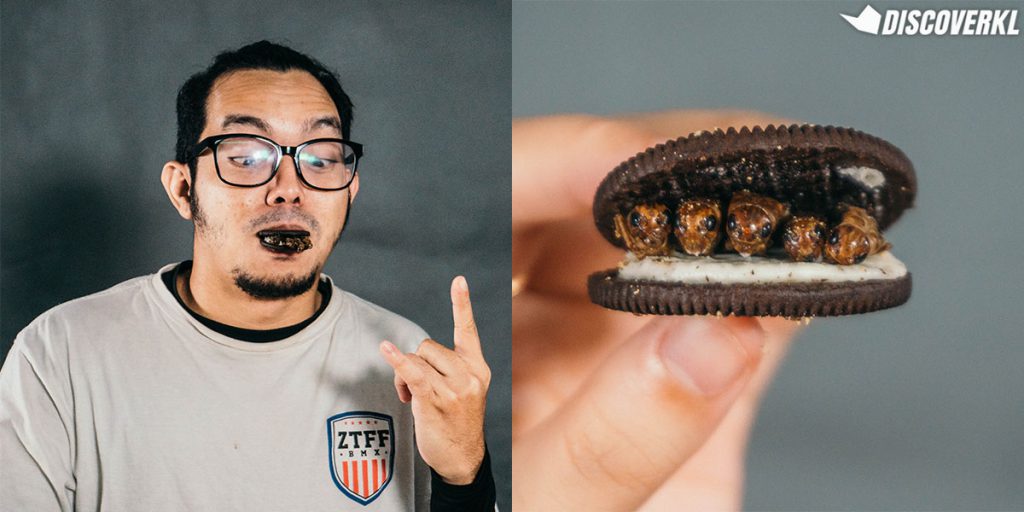 The sweet chocolate-y Oreo combined with the savoury crickets makes for an intriguing snack for those who enjoy sweet and savoury food combinations.
It could even help you take your first bite besides closing your eyes and popping one in quickly. 😉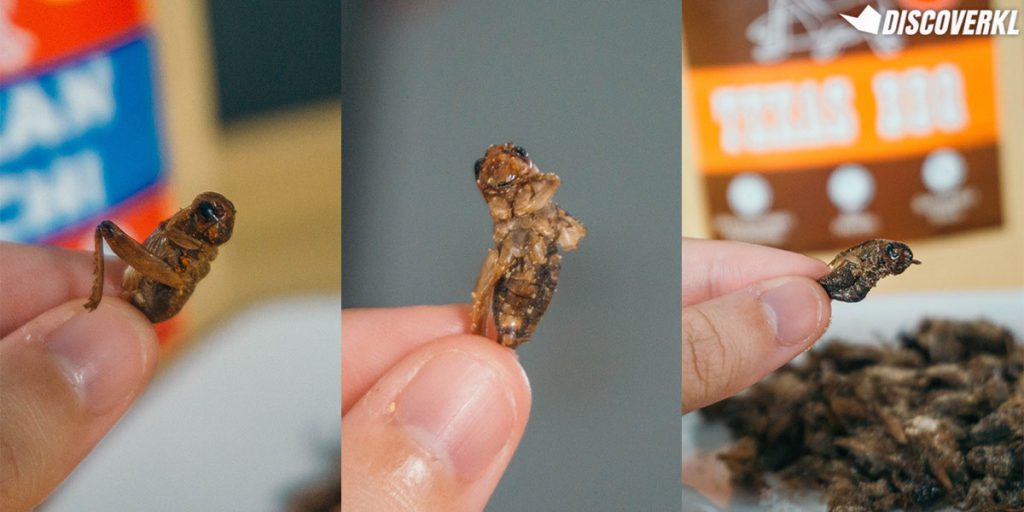 Overall, I'd say they're not a foul-tasting delicacy. This being my first time eating an insect, the initial fear of putting it into my mouth was real. And the crunch made it feel even weirder.
However, the texture felt familiar which helped me quickly get accustomed to it.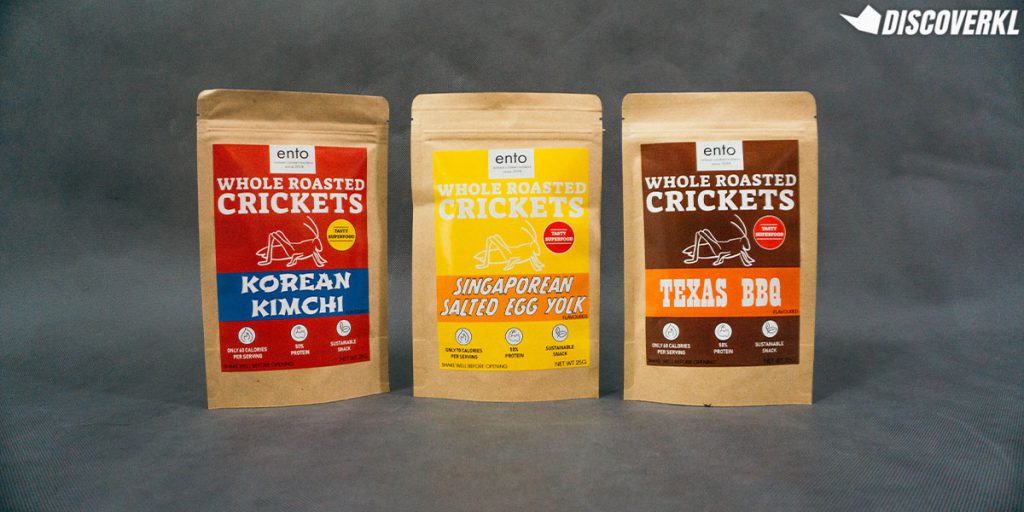 If you're curious, each packet retails for RM19.90 or you could get a taster bundle for RM59.90 consisting of all three flavours. Should you only want the nutrition and none of the crustacean texture, they've also got 100g of 100% Cricket Protein Powder for RM29.90.
Check them out here.
Ento Artisan Cricket Roasters
Website: Ento