Milo, Cheese and Twisties were every '90s kid's canteen snack starter pack. And we're sure you've enjoyed your fair share of curry or cheese-flavoured snacks while sipping on some Milo Ais.
At Cheese Banjir, every dish on their menu is curated by their chef and co-founder, Mamu to induce feelings of nostalgia with every bite. Their Cheese Banjir, Milo and Twisties dishes were all created by this engineer-turned-chef.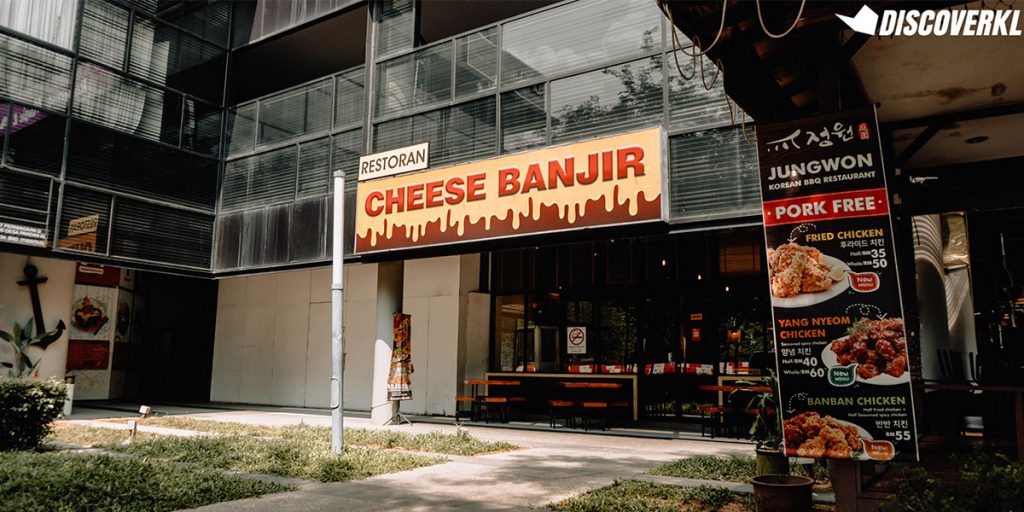 They truly take pride in their Milo or Twisties-crusted chicken served with a side of chocolate sauce and belacan. Plus, they aim to introduce more items on their menu with a '90s kid nostalgia twist.
Here's what we think of it:
1. Chicken Chop Milo Earthquake (Ayamilo)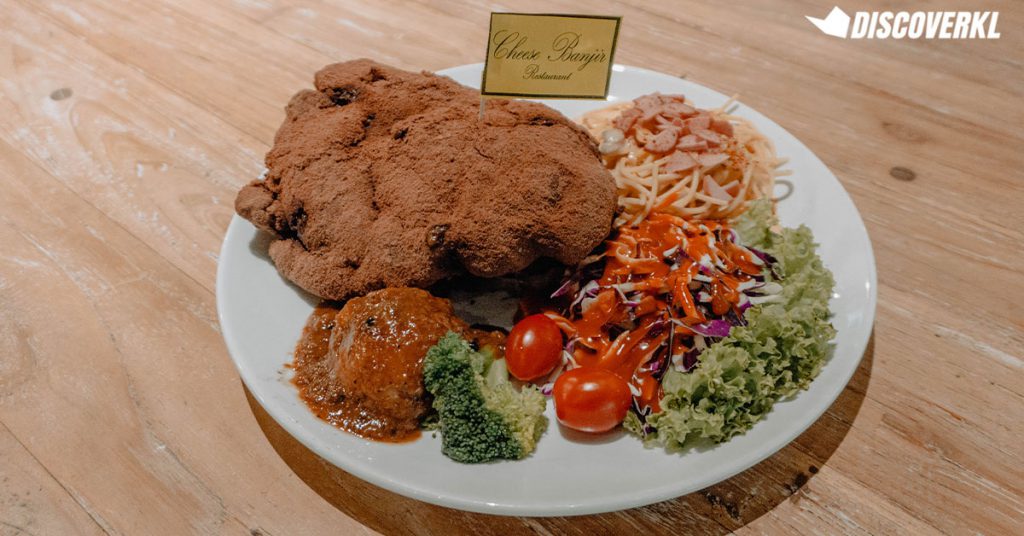 Served with a side of carbonara pasta, salad, mashed potatoes and fries, this chicken chop is encased in a Milo crust.
It's essentially a breaded deep fried chicken cutlet tossed in Milo.
On first thought, it might seem like a really odd combination, but it oddly works. Especially when dipped in their savoury belacan and sweet Milo sauce.
Yes you heard us right. We liked it, though there were a few dissenters in the team who thought it was too odd to be true.
2. Chicken Popcorn Milo Platter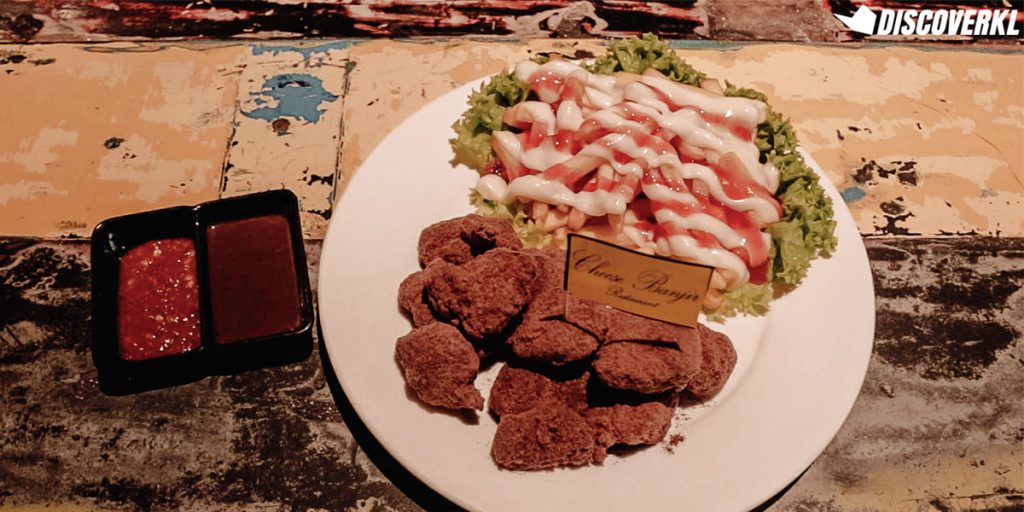 Their popcorn platter is a great option for sharing between a few people who are intrigued by the combination of Milo and belacan too!
Deep fried popcorn chicken pieces coated in Milo, it's like a Milo Nugget except with chicken meat on the inside.
We'd strongly advice you to enjoy these 2 Milo dishes while they're warm as the Milo tends to harden up quickly once it's cold.
3. Chicken Chop Twisties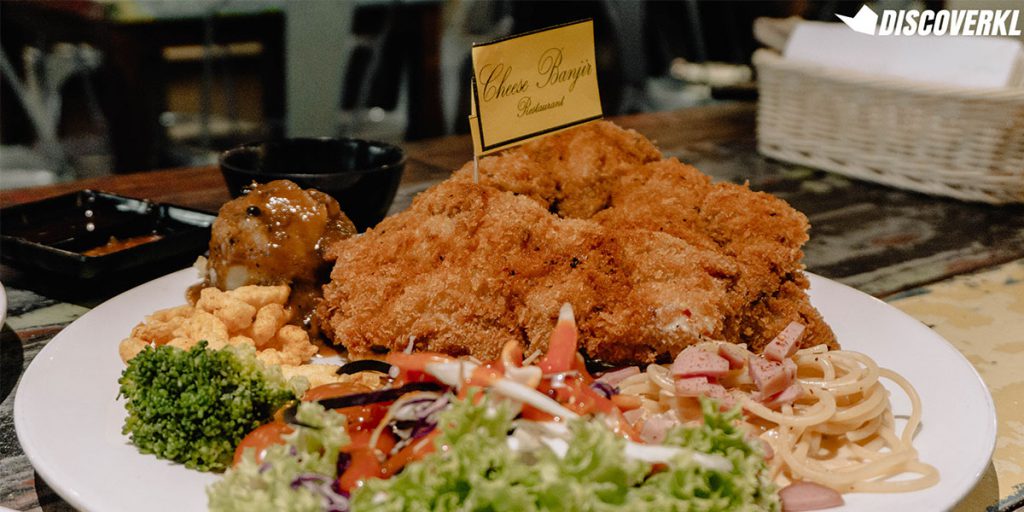 Deep fried breaded chicken chop coated with Twisties, this is probably the tamest of the 2 chicken chops we had.
Equally as huge in portion, this dish is served with Twisties, carbonara pasta, a side salad and mashed potatoes.
Y'all who were cringing at the thought of Milo and belacan can sigh in relief as this dish comes with a side of black pepper sauce.
We love how the different flavours of this dish were used to balance each other out—the milkiness of the carbonara tames the spiciness of the Twisties. Plus, it provides a softer, smoother texture to the crispy chicken and chips.
4. Chicken Fire Ball Twisties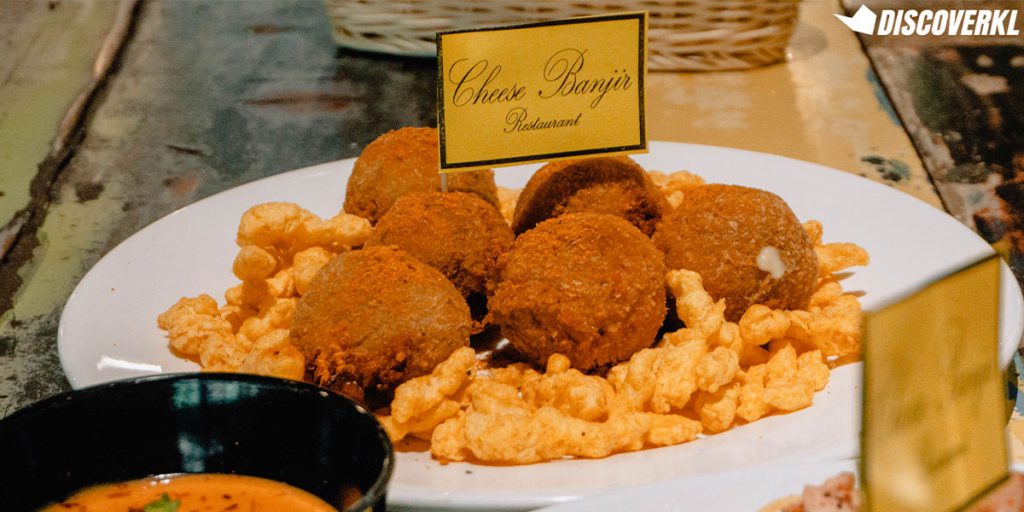 These balls are not your regular balls. Made in-house, they're minced chicken tossed with spices and cheese, rolled, breaded and deep fried for a ball of a time.
Served on a bed of Twisties with a generous bowl of cheese sauce, this is one indulgent side (or main if you're not super hungry) to have with your Milo Chicken.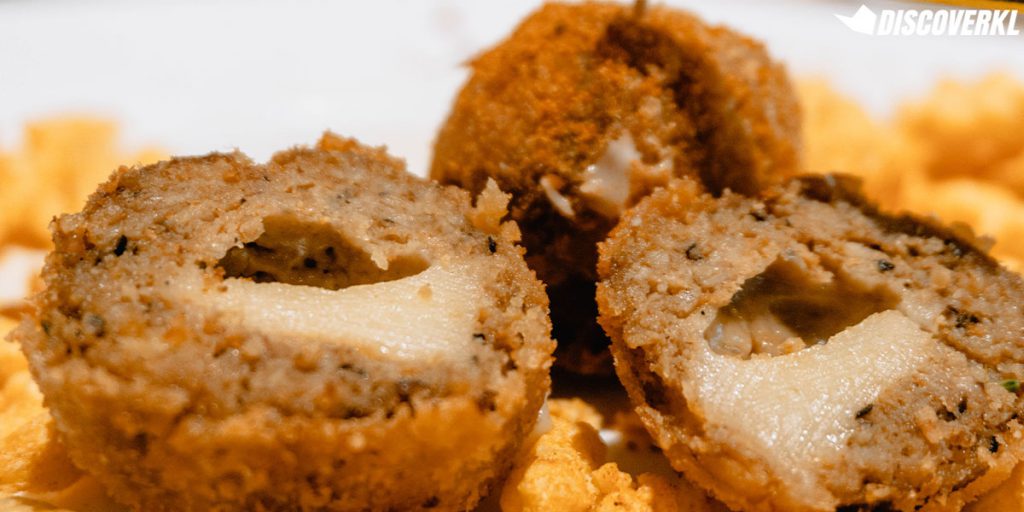 And they truly do not stinge on their cheese and quality of meat as seen above.
We love how flavourful and juicy the meatballs were together with the extra cheesiness from the cheese sauce.
5. Cheese Misai Milo Kaw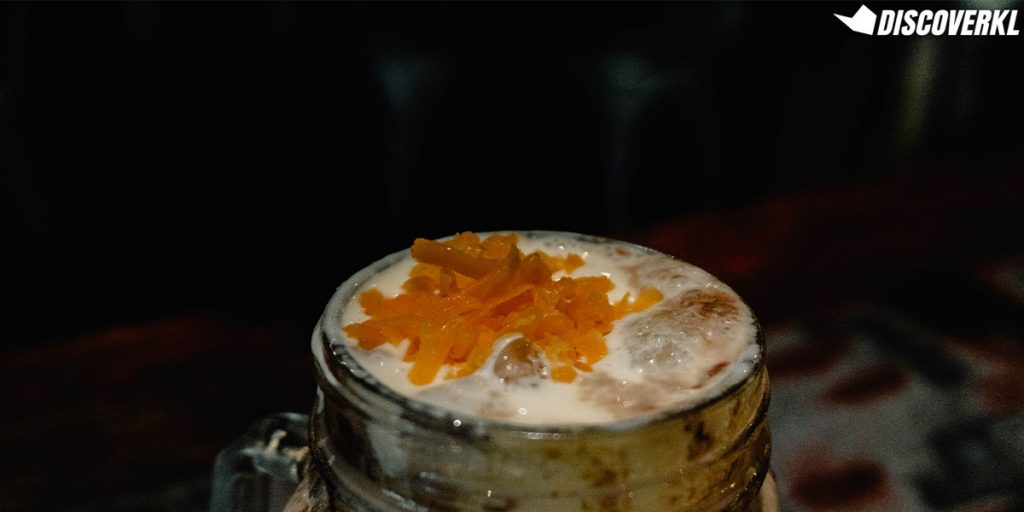 If you need EVEN MORE Cheese and Milo goodness, their Cheese Misai Milo Kaw is sure to satisfy that craving.
The sweetness of the chocolate malt from the Milo topped with their special blend of cream cheese and cheddar swirls in a sweet and savoury tango.
They've also got other cheese drink combinations such as mango, watermelon, Bandung and Nescafe if that floats your boat instead.
"Milo-key" love this combination
At the end of the meal, we were really stuffed and full of excitement. It was like the little kid in all of us were truly amused by their unique culinary combinations of Milo and Belacan or deep fried chicken with Twisties crumbs.
Although the flavours would be an acquired taste, it's kind of like combining the flavours of when you're eating your Nasi Lemak Ayam Goreng while drinking Milo at a mamak.
Nevertheless, Cheese Banjir is definitely worth a visit for the adventurous foodies.

Hours: 12pm-10.30pm daily
Address: Desa Pandan, 55100 Kuala Lumpur, Federal Territory of Kuala Lumpur.
Website: Cheese Banjir
Tel: 018-203 6070