MyBurgerLab is officially calling it: petai and sambal are indeed Malaysian dishes.
Singapore can have their Yee Sang (or as they call it, the Singaporean Salad). But we will have our sambal and petai, thank you very much.
MyBurgerLab first introduced their blue cheese and sambal petai burger back in November 2017 and it's now making a comeback for a limited time only.
Introducing an aromatic combination of sambal, petai and blue cheese, it is dangerously delicious. It's the kind of meal that you would think twice about eating before going for a meeting after. 😉 But hey, perhaps we could safely say that this is for us Malaysians to keep. It's perfect especially for all of you who love the buttery taste of cheese and the spicy kick from sambal petai.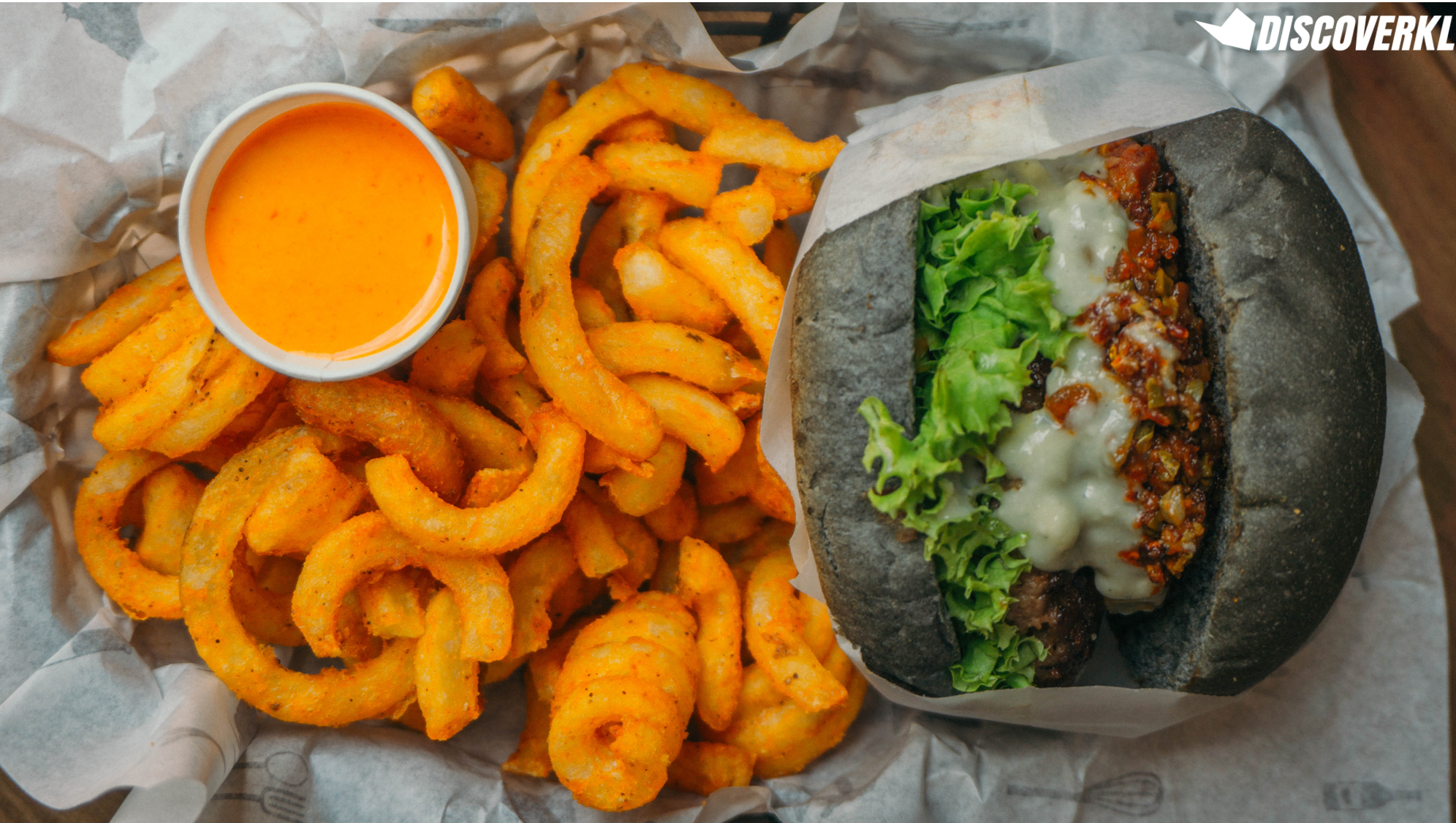 Known for their adventurous burger combinations, the founders of myBurgerLab strive to integrate local recipes and ingredients with their burgers. After countless trials, fails and successes, they have decided to bring this stink of joy back onto their menu for the month of March.
Earmarked as one of myBurgerLab's most creative and successful burger combinations, they take pride in this being super Malaysian and it has garnered a rather large cult following. It doesn't matter that Singapore claimed Nasi Lemak from us, but Sambal Petai is, and will forever be, a Malaysian thing.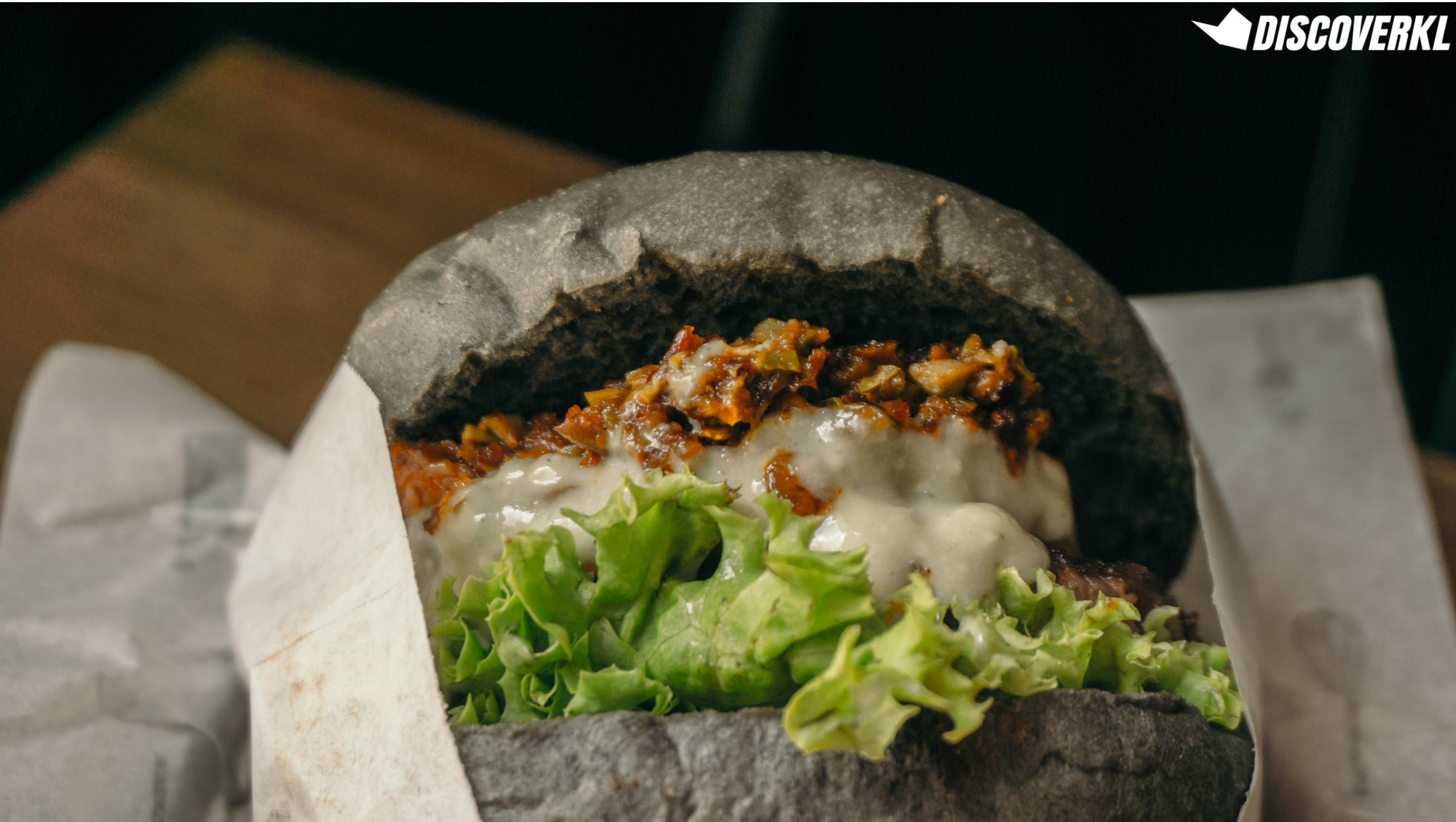 Smell It Like It Is
Presenting, The Stinkbomb (RM19.5)!
Masterfully combined between two fluffy, toasted-to-perfection charcoal buns is a slather of the X+ sauce (a mixture of ketchup and mustard with a little bit of garlic powder) beneath a generous serving of lettuce and oven roasted cherry tomatoes.
Creating the burger's fullness is a juicy beef patty or a deep fried chicken thigh and a grilled pineapple ring. To give this mount of deliciousness its potent power, a heap of blue cheese dressing and sambal petai mince (made from minced chicken, sambal belacan, petai and dried shrimp) is added before it's sealed with a top bun.
For The Hook, Line and Stinker (RM19.5), it's the exact same ingredients, alongside a layer of sharp cheddar cheese, which is added on top of the deep fried chicken thigh.
On first smell, a big whiff of pungent petai and sambal belacan greets you at your nose. Then, comes the juicy goodness from the thick beef patty followed by a blue cheese kick. Regardless of whether you're a fan of blue cheese, the sweet savoury caramelised pineapple and tangy roasted cherry tomatoes balances out the cheesiness.
It was as though the ingredients were doing a beautiful waltz, intertwining themselves and creating a beautiful mess.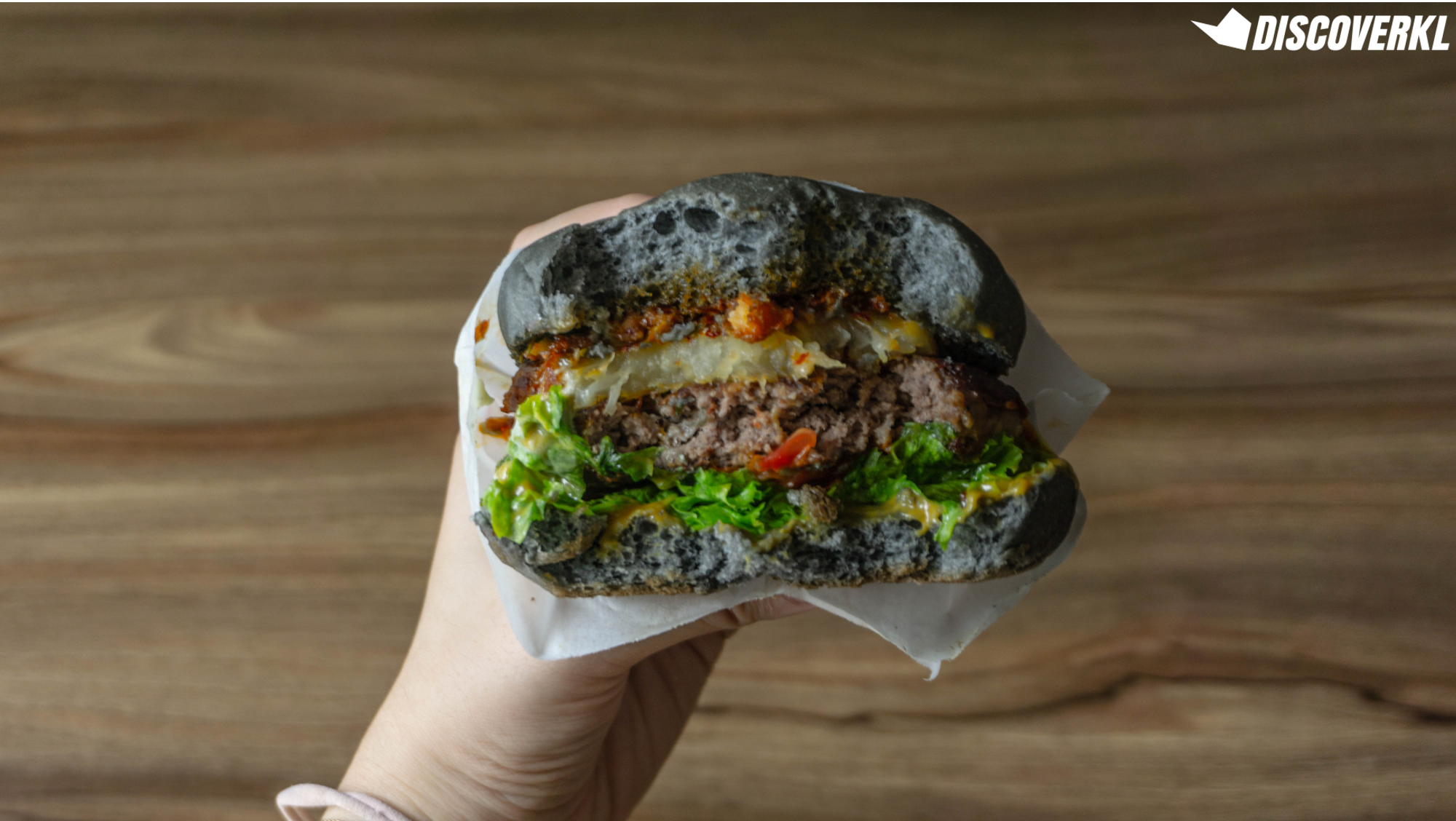 I really love how they played with various taste profiles to create a balanced amalgamation of flavours. A tangy savoury base of X+ sauce with fresh leafy greens, a juicy and decadent beef patty combined with the sweet and savoury grilled pineapple, and tomatoes to balance out the pungent blue cheese, sambal belacan and petai.
Not too sweet, not too sour, not too salty, not too stinky, dare I say that this is the perfect Malaysian burger.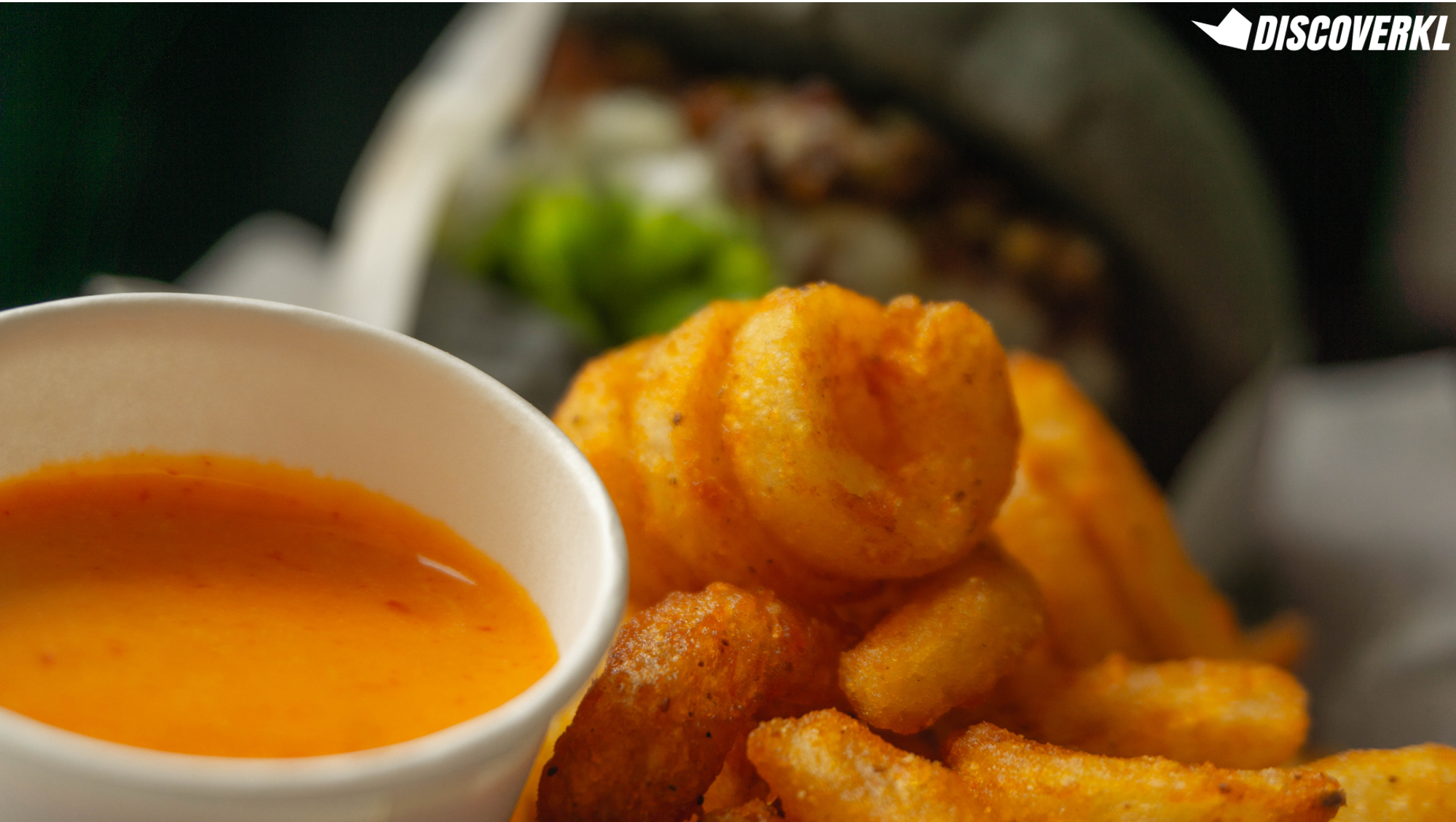 And they serve all of that with a side of curly fries. But it's more than just a side because it's a pretty large portion. Crisp and soft curly wurlies served with their famous and aptly named Red Sauce, it perfectly completes the meal. Apparently, customers call it the "sweet sweet spicy orange sauce" too!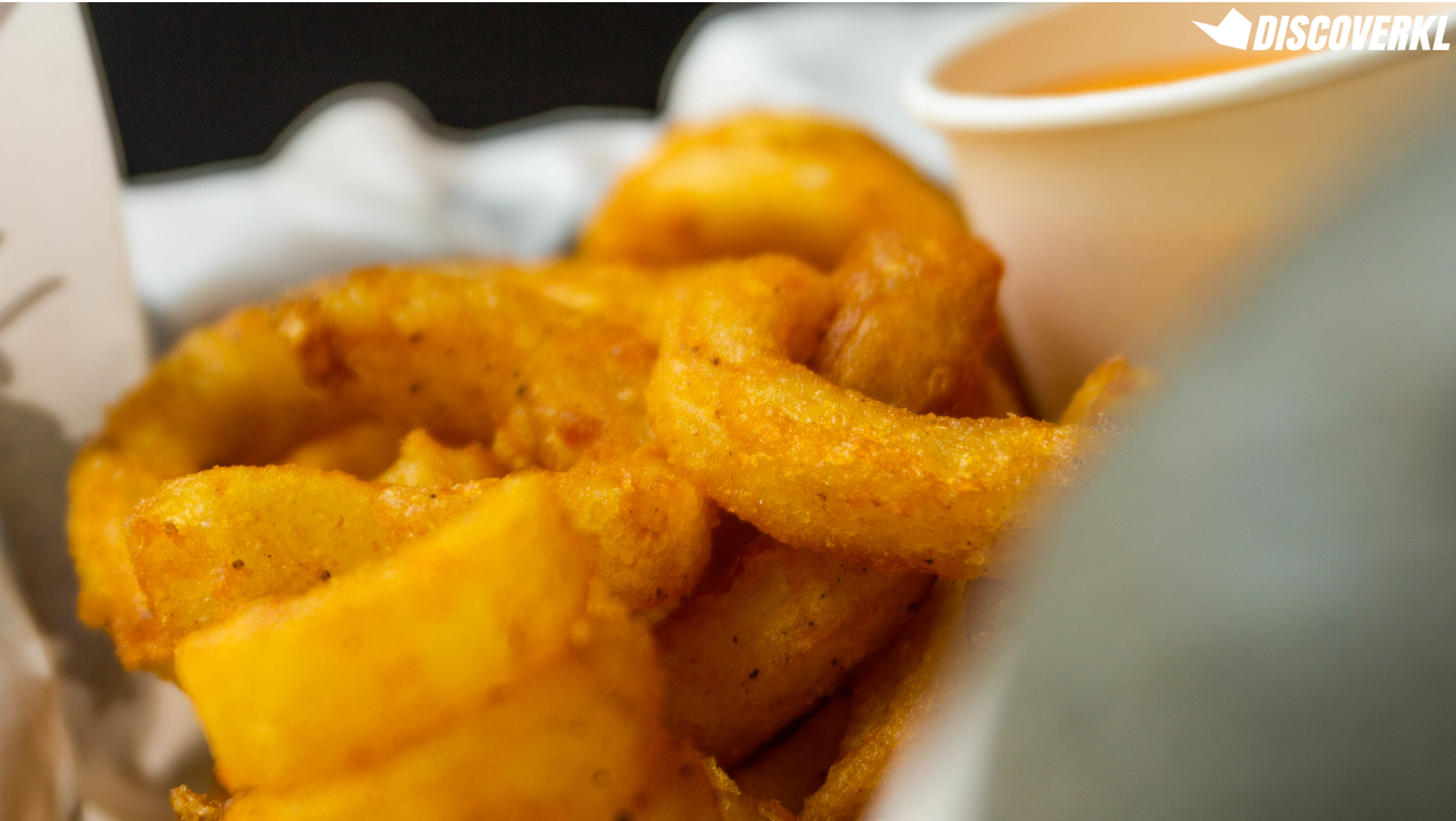 These golden tendrils of deliciousness also make for a great palate break. Because you can't really go wrong with curly fries can you? But they do also have nacho chips and boring, but equally as delicious, fries.
Smell Me Something I Don't Know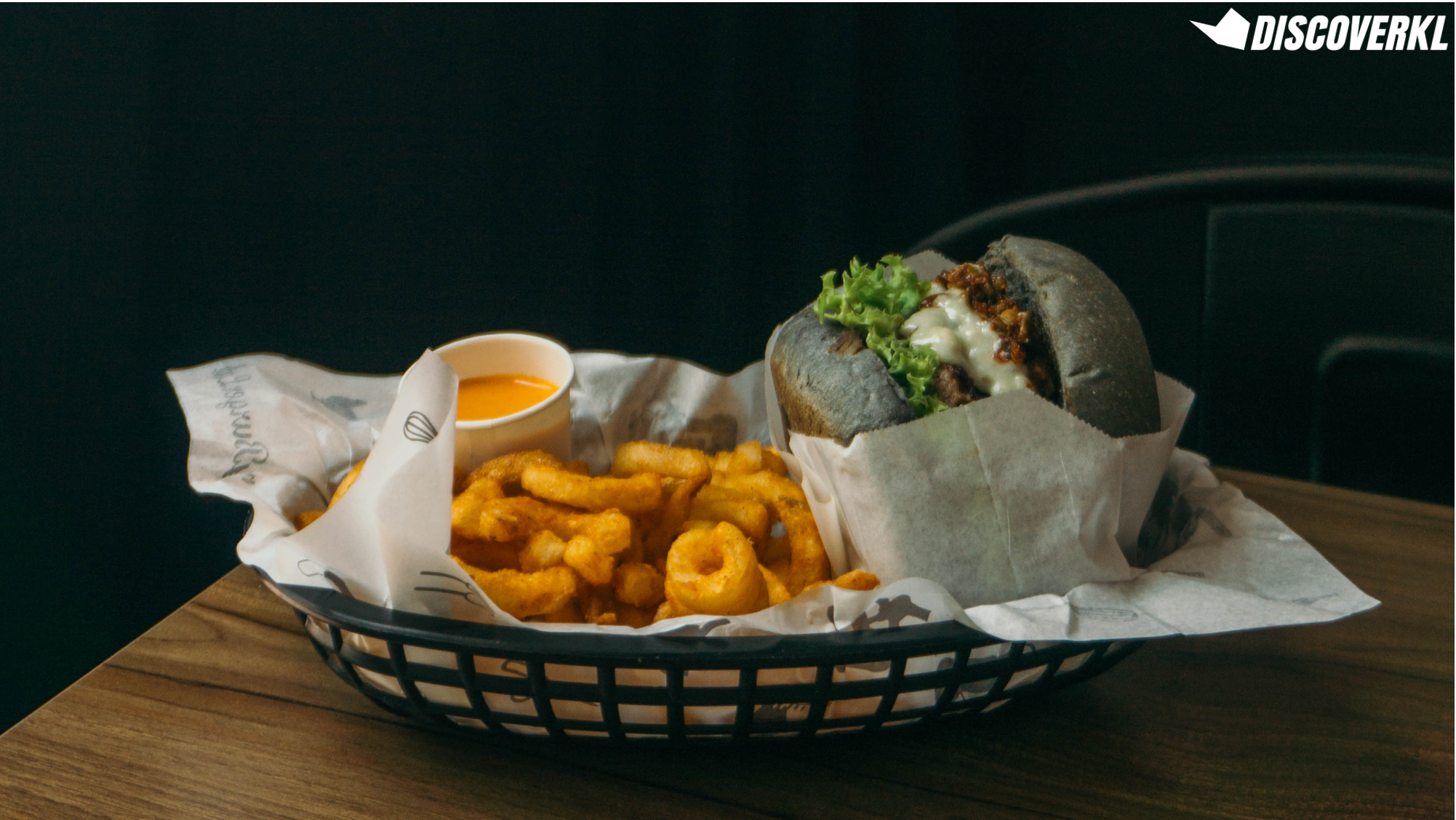 Admittedly, I was skeptical on the outcome of this burger because it's a combination of really extreme flavours. But all's smell with my soul!
This burger has successfully imprinted itself onto my brain and I would recommend stinky food and regular food enthusiasts to try it. If you really can't stomach it, the blue cheese is optional and can be ordered on the side.
Refreshing citrus drinks would also pair well with this burger as it is on the opposite end of the taste spectrum thus effectively cleansing your palate too!
The Stinkbomb (beef) and The Hook, Line & Stinker (chicken) will be available from the first Tuesday of March and will remain on the menu for 2 weeks (while stocks lasts). Also, their newly opened branch at Bangsar is offering a 10% discount on the entire bill! Find out more about that offer here.

myBurgerLab
Address: 3, Jalan PJS 11/9, Bandar Sunway, 47500 Petaling Jaya, Selangor
Website: myBurgerLab