As someone who enjoys turning her space into a scented wonderland, I'm all too familiar with the "smell-good" options available in the market, such as scented candles and reed diffusers. Heck, I've even tried potpourri back in the days.
However, being extremely paranoid about starting a fire, I'll admit that I seldom use scented candles even when there are eco-friendly options to choose from.
As for reed diffusers, having tried several brands, I realise that the scent is short-lived as the aroma emitted from smaller jars would typically last for only several weeks, making it quite an expensive investment especially if I'd prefer having a more potent scent in my space.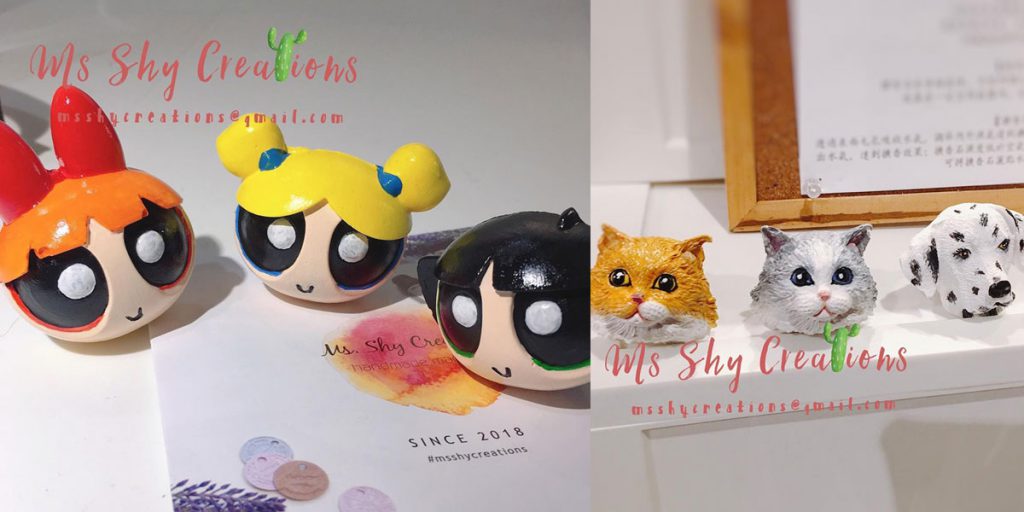 Recently though, I've discovered aroma stones which are essentially unpolished pottery stones.
According to local brand Ms Shy Creations, an aroma stone is a stone made of natural stone powder that catalyses energy. The aroma stone itself has no scent and it's just a tool to help evaporate the aroma from essential oils poured onto the surface of the stone.
They are an inexpensive way to turn a room into a scented haven. It's also a safer option for paranoid folks like me. More than that, these serve as a form of home or study decor.
Some aroma stones like the ones sold by Ms Shy Creations come with a magnetised clip so you can hook it on to your car's air conditioning vent.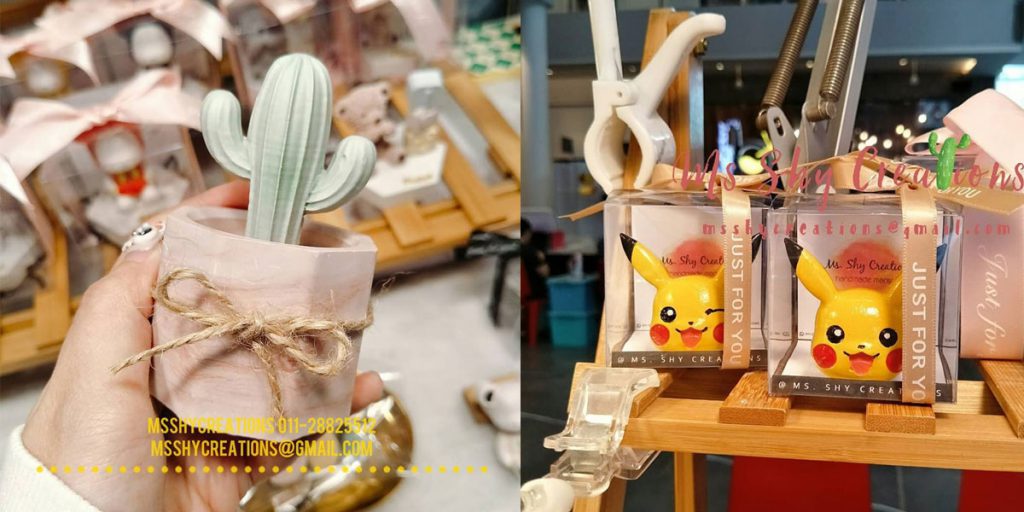 While aroma stones are readily available at places like Muji and Tanamera, most come without a specific design and might appear plain to some.
If you're planning on using aroma stones as a form of decor, local brand Ms Shy Creations sells a variety of aroma stones fashioned after animals and cartoon characters.
Founded by Eric and Miicky, the brand was launched out of their mutual love for heavenly-scented products.
They first found out about aroma stones while in Korea and found the concept to be unique. Subsequently, the pair took up a course to learn how to create aroma stones, specifically ones in fun shapes and designs.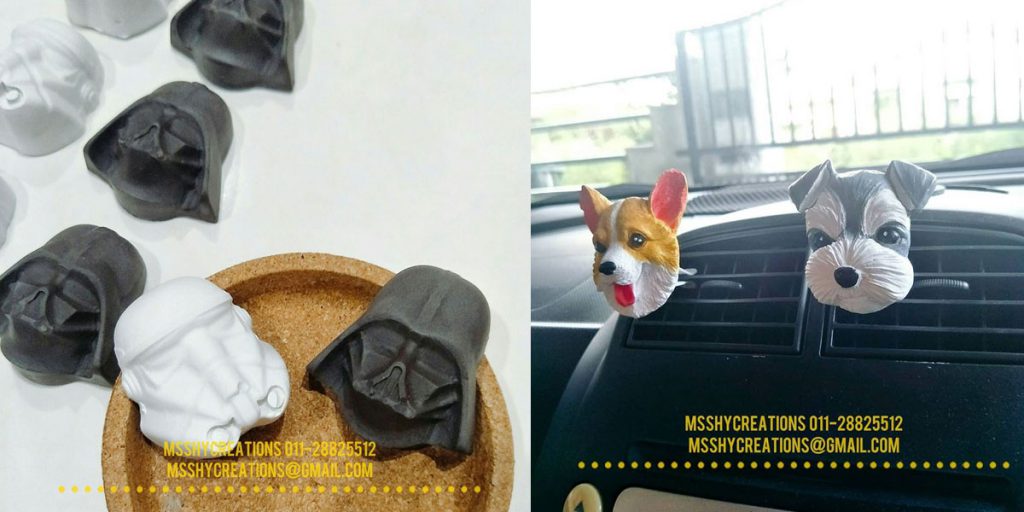 On average, it takes the team approximately 2 days to create an aroma stone from scratch, depending on the size and design of it, and they do provide customisation services as well.
Ms Shy Creation's aroma stones range between RM39-RM129 depending on the design and size but considering how you'll only need to purchase them once, you might wind up saving more in the long run especially if you use scented diffusers often.
The store sells 4 scents as of now: lavender, olive, rose and citronella. However, customers can opt to purchase the aroma stones alone if they already have their favourite essential oil scents at home.
According to the team, aroma stones are a better option for those who enjoy more cost-effective aroma diffusers, seeing as the scent is long lasting. In fact, only 3-4 drops of essential oil is required per time and one need only top it up once a week. The stone is also reusable.
Ms Shy Creations' aroma stones can be purchased online or at the pop-up bazaars that they head to occasionally. Be sure to check their Instagram stories to find out where they'll be at next.
Ms Shy Creations
Website: Ms Shy Creations
Tel: 011-28825512
All Image Credit: Ms Shy Creations