During a recent hankering for cakes, I was scrolling through my feed, salivating over magnificent buttercream cakes.
One thing that stood out to me was how these cakes, with its minimalist aesthetics, can soar up to hundreds of ringgit a pop.
Of course, the simple reasoning behind its price tag is the amount of work being put in, but I was curious as to the exact process behind the making of floral buttercream cakes.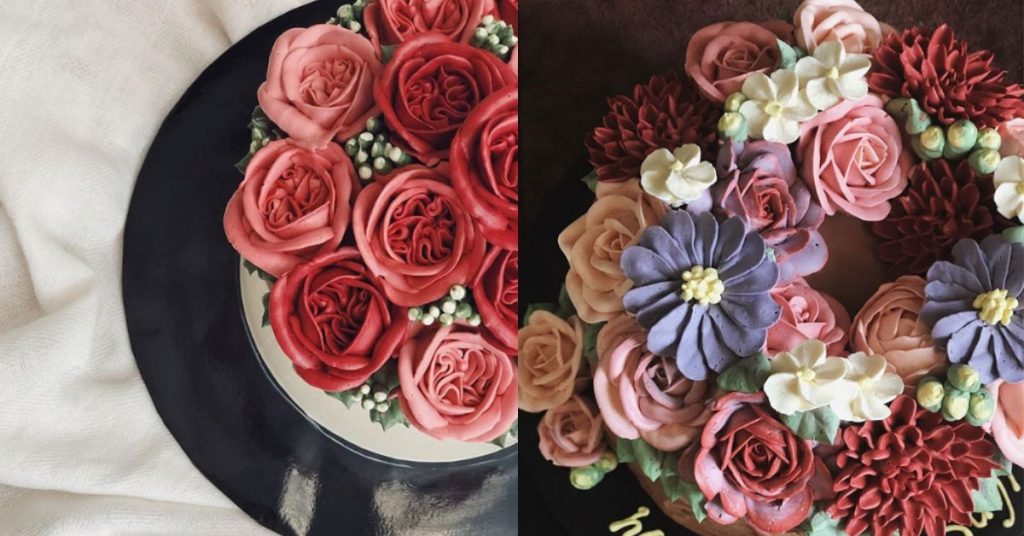 I spoke to Swee San of The Sweet Spot to find out.
She begun her professional baking career back in 2006, making this her 13th year in the F&B scene.
However, it wasn't always flour and eggs for Swee San, as much as it was buildings and sketches.
Initially, the chef pursued an architecture diploma but after a single internship period in the field, she realised that it was not what she was cut out to do.
"I've always liked to create things and was good in craft hence I started with architecture. But it somehow led me to baking to de-stress. Having much interest in it, I then decided to pursue it further by taking the French Pastry course in Le Cordon Bleu, Sydney," Swee San noted.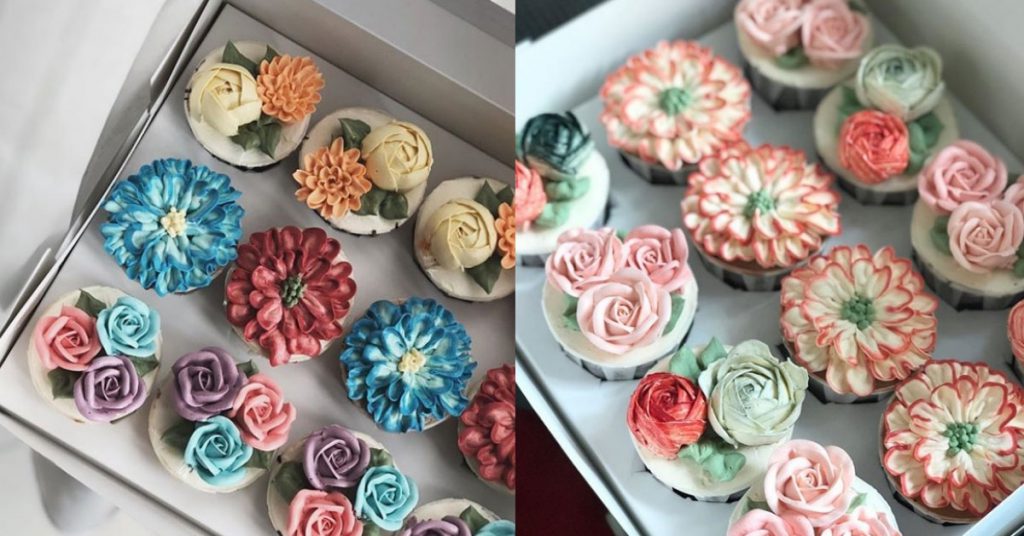 Today, the baker pursues all forms of customised cakes.
"About 4 years ago, I came across floral buttercream cakes on Instagram. I was quite intrigued by it, hence I went to Bangkok and Jakarta to learn from a few Korean instructors. Then, I started to focus on floral buttercream flower cakes. As I'm always drawn to floral things, I learnt sugar flowers in these couple of years as they can create more "movement" on the cake," Swee San shared.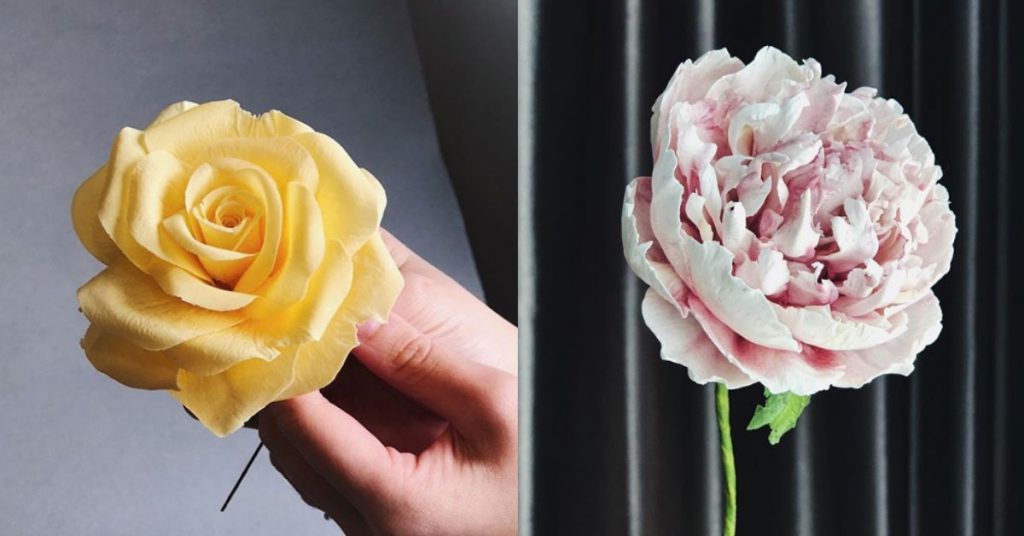 This movement Swee San speaks of is the fluidity and grace that several sugar flowers can add, much like a river of flowers cascading down the side of a cake.
To date, Swee San fulfills up to 15 orders per month on the floral buttercream cake which is essentially made of butter, sugar, eggs, flour and milk, among other ingredients.
To create these masterpieces, Swee San shared the 10-step process:
Bake the cake.
Make the filling or ganache (if applicable to the cake flavour).
Make an Italian meringue buttercream.
Mix the colours and pipe them into flowers.
Store these in the fridge.
Spread buttercream or fillings in between the cake.
Crumb the coat and cover the cake with buttercream.
Arrange the buttercream flowers on the cake.
Add some finishing touches.
Keep the cake in the fridge till it sets.
While it does sound like a long and tedious process, Swee San admits that she doesn't set a timer and knows instinctively when each process begins and ends. End to end, it takes her 2-3 hours each time to create a single order.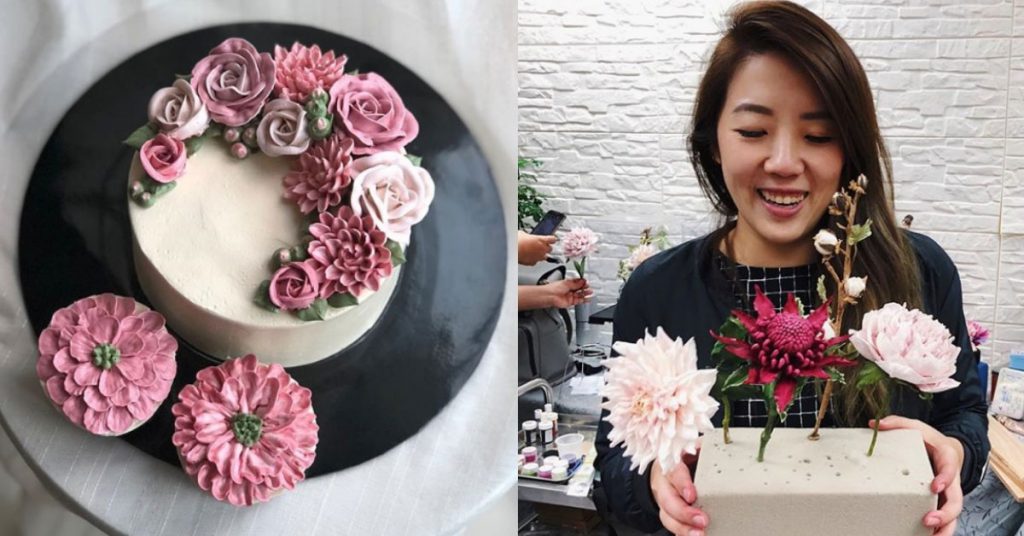 Swee San shares that most days, she isn't in the kitchen for long amounts of time, as is the misconception for bakers.
That's because it varies from kitchen to kitchen.
For Swee San, she only enters the kitchen when she has orders to fulfill or when she is practicing on her sugar flowers.
Swee San's cakes have the added edge to them due to her edible sugar flowers.
"They are made from gumpaste, a type of sugar paste. They are great because you could keep them as a memento (after the cake is cut) in a glass box, for a very, very long time," Swee San added.
These delicate gems take Swee San a relatively short amount of time to make.
"If you have the buttercream made, coloured, mixed into the right consistency, filled in a piping bag with the correct tip and have the other utensils ready, it only takes less than 30 seconds to pipe a buttercream flower. Sometimes, it might only take 5 seconds. However, one shouldn't say "Oh, that's easy because it only takes seconds". It took years of practice and experience to do it as fast as possible," Swee San shared.
There are many factors leading to a good buttercream flower and Swee San pointed out that the buttercream consistency, angle and piping tip and movement of one's hand all factors into how the petals are formed.
Basic baking knowledge will help beginner bakers rectify the buttercream consistency to be able to create better buttercream flowers each time.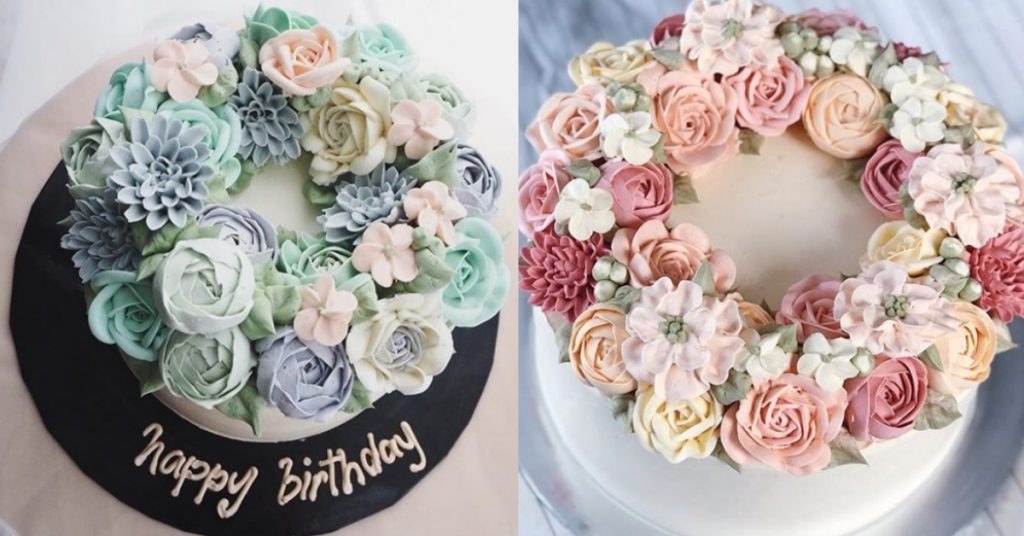 Besides floral buttercream cakes, Swee San also bakes novelty cakes for special occasions. She notes how it's important to stay in tip top condition in this tough industry. Hence, whenever she feels stuck, she signs up for baking workshops to remind herself why she's chosen to pursue this particular field.
"I just do what I do. With social media, everyone is always up to something new, or learning something new, and there's just so much influence. I just do what I like to create, and create a competition with myself, my old self. Everyone has their own uniqueness and style and credibility and it's hard to please every single person. Stay true to yourself and never stop learning," the chef shared.
Swee San's floral buttercream cakes are priced from RM260 (6″ diameter cake) and sugar flower creations start from RM500. Orders are to be made at least a week in advance for the floral buttercream cakes, whereas the sugar flower cakes require 3 weeks of advance booking.
All Image Credit: Swee San