Feast Eat is a KL buffet guide highlighting anything, from buffet tips to the best dishes to target at some of the top buffets around Klang Valley.
---
We're only a few days away from the start of Ramadhan and if you're looking for a place to buka puasa during this season, here's what you can expect from the Hilton hotels of Klang Valley.
In this article we're featuring the Ramadhan buffets of Hilton Kuala Lumpur, Hilton Petaling Jaya and DoubleTree by Hilton Kuala Lumpur.

Aside from the cold dishes, kambing bakars, sup gear box, satays and fresh seafoods, here are their Ramadhan specialty dishes that deserve a spot in your belly.
Vascos @ Hilton Kuala Lumpur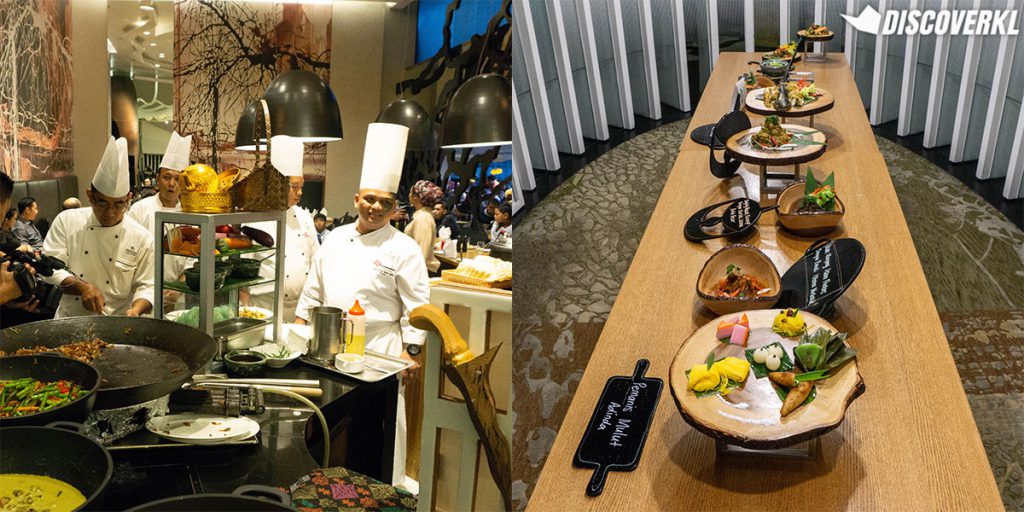 Indulge in a royal feast with recipes sourced from the kitchens of the royal family at this Ramadhan buffet. According to their Executive Sous Chef, Faizal Ghani, these recipes are the royal family favourites shared by their chefs to be enjoyed by guests of Hilton KL's Ramadhan buffet.

Here's what to eat:

1. Pais Ikan Patin Tempoyak Istana Abu Bakar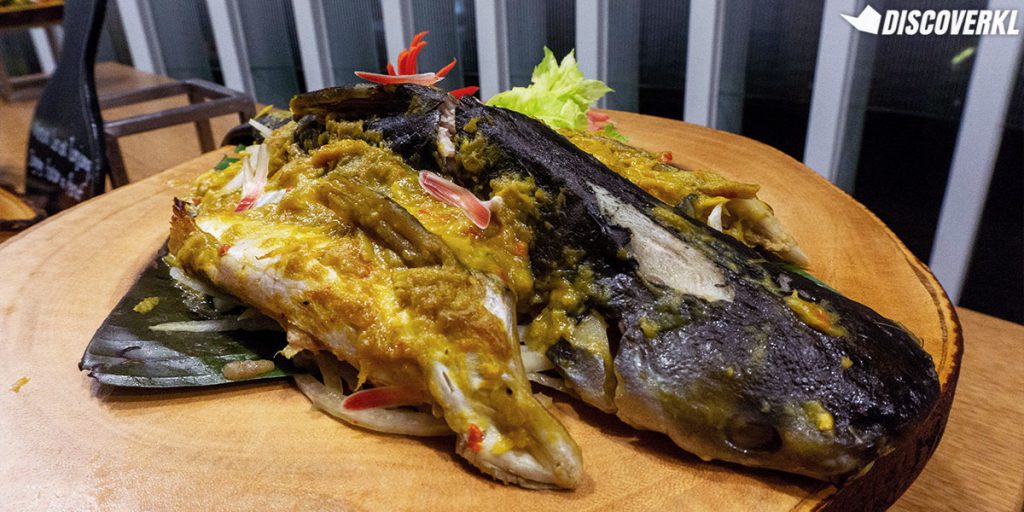 This royal dish is a grilled fresh water catfish with fermented durian.
To be honest, we cringed at the first mention of the combination. But the sweet, savoury, tangy and slightly pungent flavours of the tempoyak went pretty nicely with the fresh taste of the fish.
Originating from Pahang, this dish is best eaten with white rice.
2. Kuih Taik Itik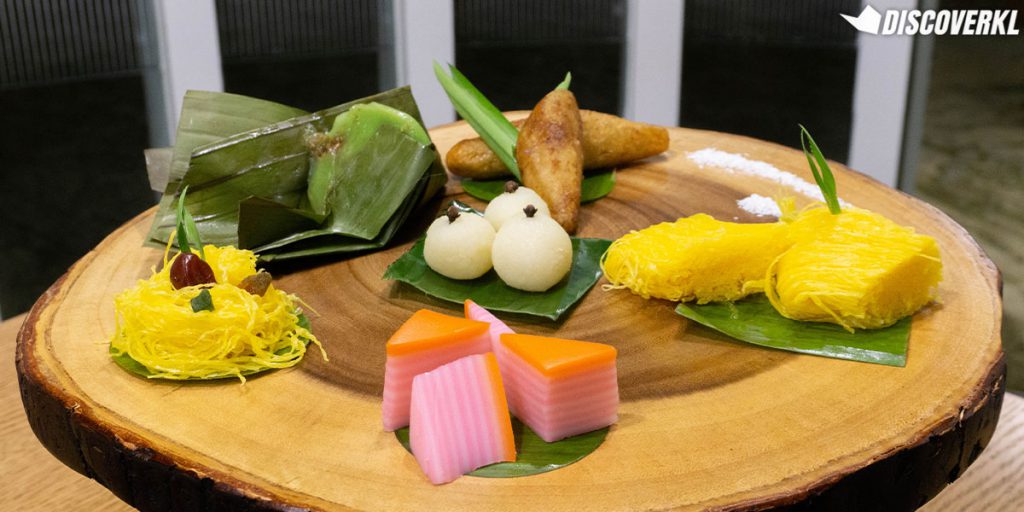 Roughly translated into "duck's dropping cake", this cake is made using the egg whites of a duck, hence obtaining its nickname as the "leftovers or droppings" of a duck. Originating from the east coasts of Malaysia, this cake is made with sugar, flour, egg whites, pandan and cloves.

Served with a light milky custard, it complements the fragrance of the cloves and pandan flavours in this little sweet treat.

Read more about the history and recipe of the Kuih Taik Itik here!
Pro Tip: To fully enjoy the dishes, take a medium scoop of rice along with small scoops of each of the dishes. Alternate between cold and hot dishes and remember to stay hydrated with their Iced Plum Juice with Asam Boi!

When: May 5th-June 4th 2019, from 6pm-10.30pm

Price: RM188 nett per adult, RM100 nett per child.

Address: 3, Jalan Stesen Sentral, Kuala Lumpur Sentral, 50470 Kuala Lumpur, Wilayah Persekutuan Kuala Lumpur

Website: Vasco's at Hilton KL

Tel: 03-2264 2277
Paya Serai @ Hilton Petaling Jaya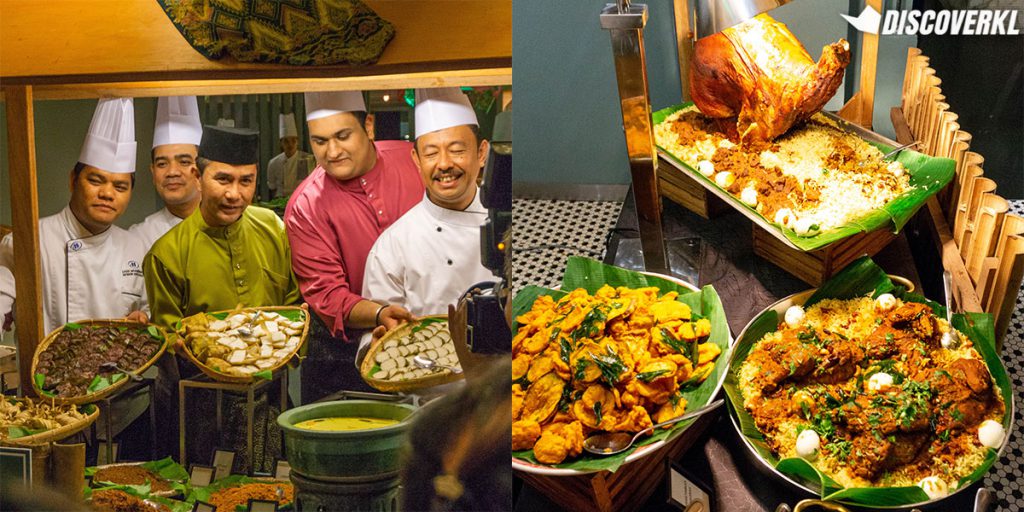 Hilton Petaling Jaya sent us on a #ThrowbackThursday trip down their culinary memory lane.
Since their opening in 1984, the Paya Serai restaurant has served up countless iconic dishes at their in-house restaurants, such as Nasi Kandar Bangsar (1987), Sup Gear Box (1987), and Best Lemang (1994).

Here's what to eat:

3. Ikan Bakar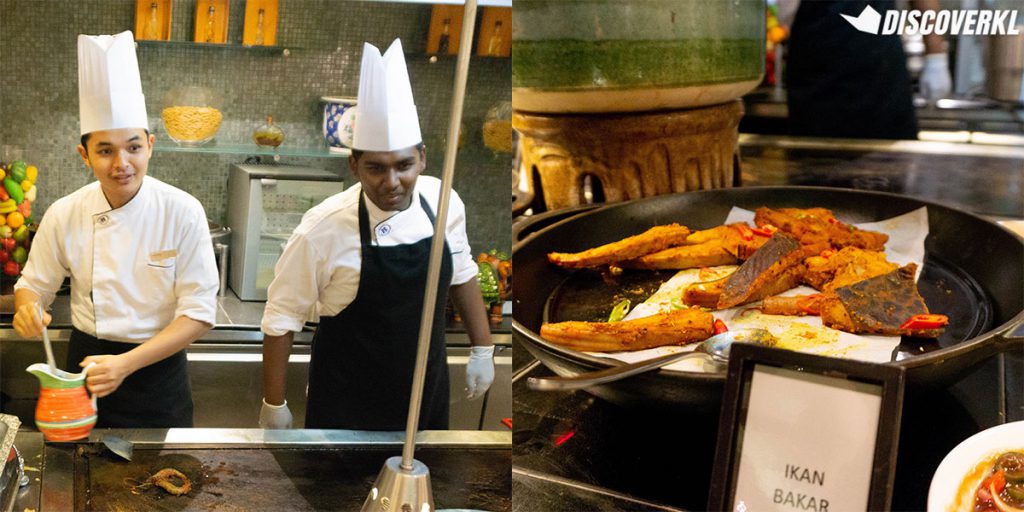 Smoked just right, it's a stingray dish that's on the spicier side without burning its way through your gut. This dish goes really well with some Nasi Briyani and it definitely satisfied my craving for a serving of smoked stingrays.

4. FRESH. DURIAN.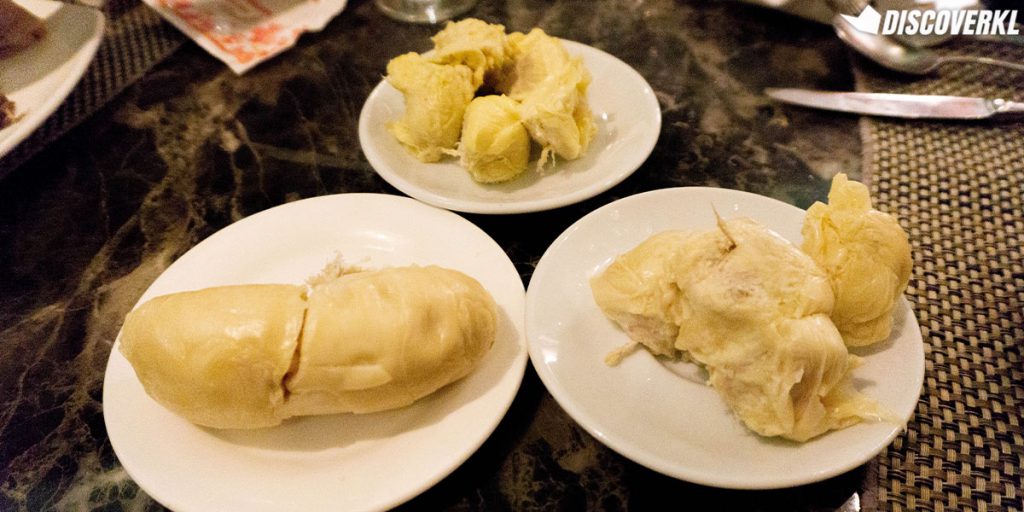 Yes this is no drill! During this Ramadhan period, guests will be able to enjoy a myriad of local fruits brought to you by the Federal Agricultural Marketing Authority (FAMA).
In conjuction with their "Eat More Local Fruits" campaign, they aim to introduce more local fruits to the public. You'll even get to select your own durian from the stall!

However, if you're not confident in your picking skills, you can enjoy them served up to your table too. 😉

Pro Tip: Aim for the live stations like the Kebab, Apam Balik, Sup Gear Box and Putu Piring for freshly made, steaming hot plates of food. You could even try to ask for extra peanuts in your Apam Balik. 😉

When: May 5th-June 4th 2019, from 7pm-10.30pm

Price: RM169-RM189 nett per adult, RM89-RM99 nett per child (more details here)

Address: 2, Jalan Barat, PJS 52, 46200 Petaling Jaya, Selangor

Website: Hilton Petaling Jaya

Tel: 03-7955 9122
Makan Kitchen @ DoubleTree by Hilton Kuala Lumpur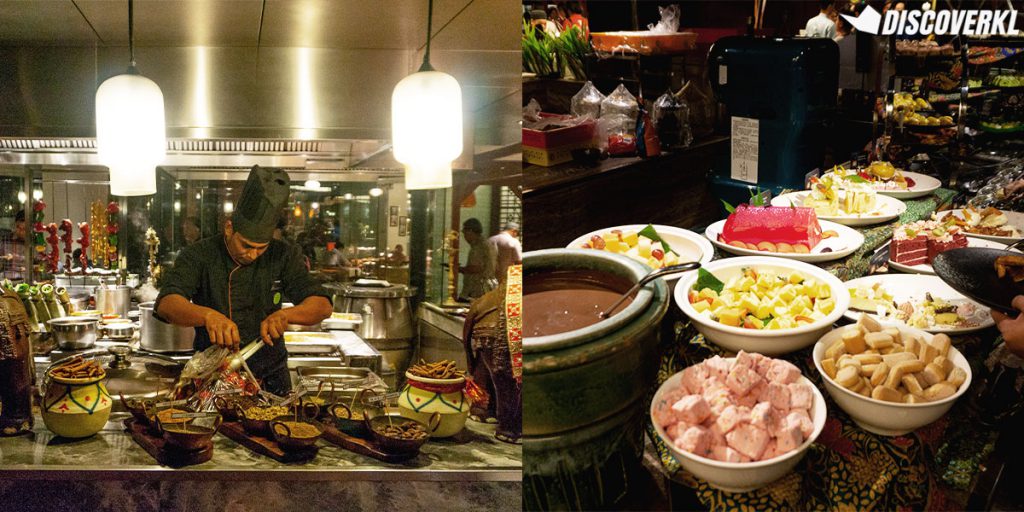 Walking into this space, we were greeted by a waft of barbecued meats, aromatic herbs and the lively chorus of diners enjoying their meals. We'd go as far as to say that this emulates the atmosphere of a Ramadhan bazaar, but with air-conditioning and proper seating. They've even got notable Chinese cuisines served here!

Here's what to eat:

5. Tong Guai Roasted Duck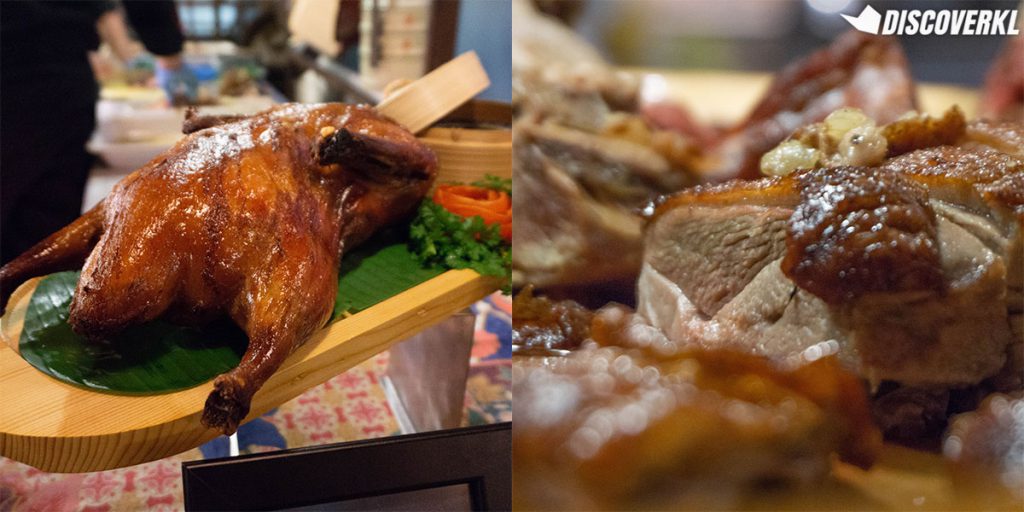 Marinated, dried and roasted in three days, this duck is packed with flavours. Traditionally seasoned with five spice powder, the chilli and sweet soy sauce condiments served on the side complements the flavours well.
Crispy skin, tender meat, this dish can be found in their Chinese restaurant area.

6. Longan Dessert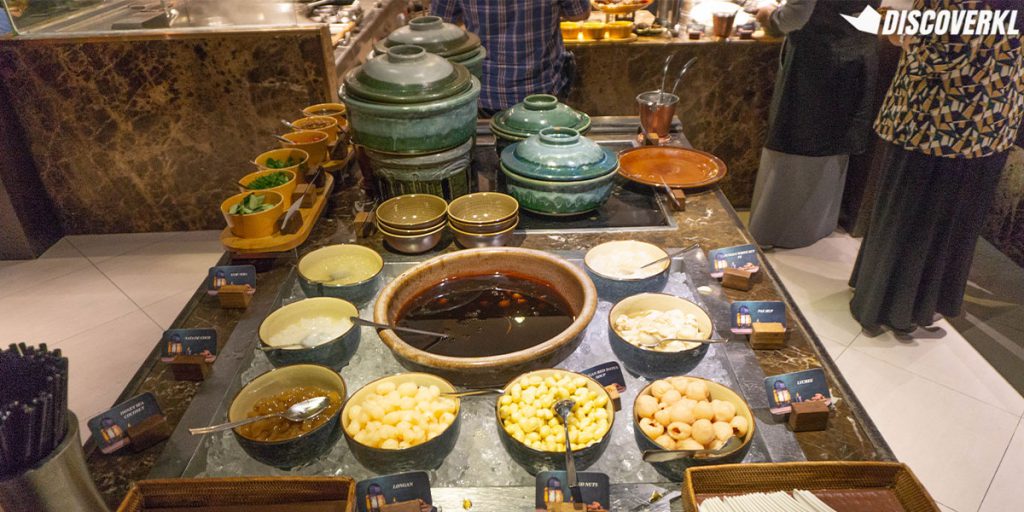 It's essentially a Chinese version of an ABC where you'll get to choose your own condiments such as white fungus, nata de coco, longan, ginkgo and sea coconut, topped off with some light and sweet longan tea.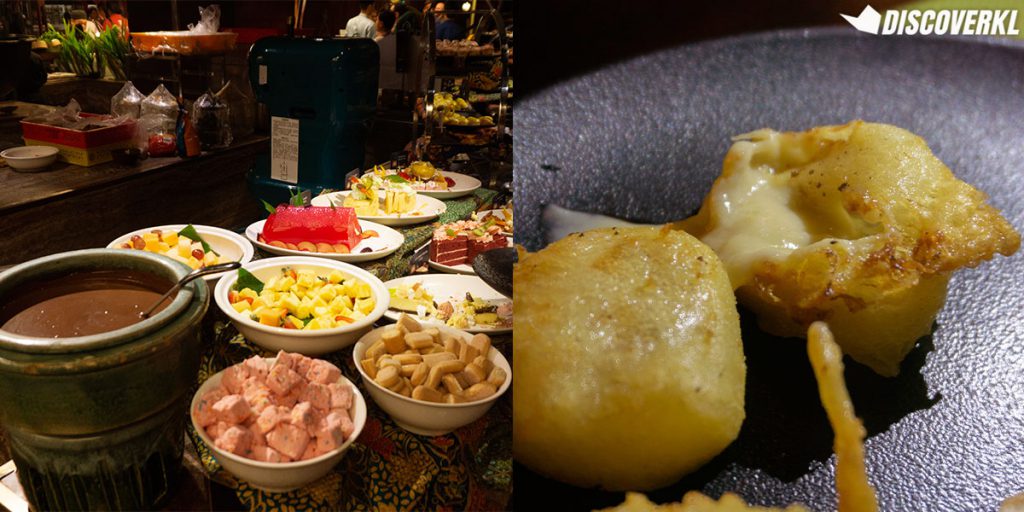 Pro Tip: When you're feeling stuffed, grab a friend and line up for this live station of grilled seafood. You'll be hungry again once it reaches your turn and you'll have a plate full of oysters to shuck!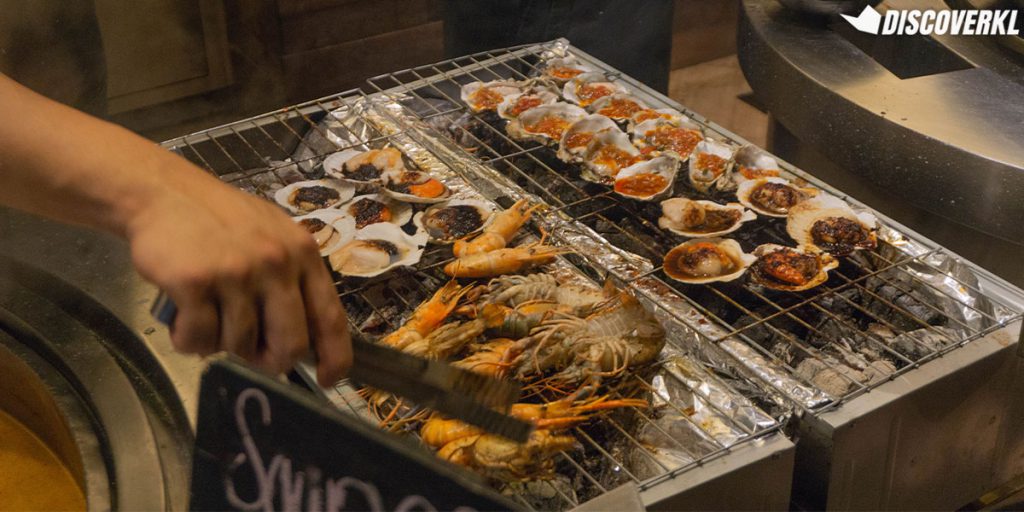 When: May 7th-June 4th, from 6.30pm-10.30pm

Price: RM148 nett per adult, RM74 nett per child

Address: Level 11, Makan Kitchen, DoubleTree by Hilton, The Intermark 348 Jalan Tun Razak, Kuala Lumpur, 50400, Malaysia

Website: DoubleTree by Hilton
Tel: 03-2172 7272