Though the COVID-19 SOPs have been relaxed, our company hasn't been frequently planning group meetups.
Not to mention, none of us has officially worked together in the office since October 2020. It's now in its final stages of renovation though, so soon we'll be able to work face-to-face again.
In anticipation of that, we decided to have an intimate get-together one last time before we went back to the office. Our choice of location was Putrajaya.
Naturally, a very familiar issue plagued us, as it does everyone whenever food is a topic: what should we eat?
Knowhere Bangsar coincidentally reached out to us around this same time. The hospitable team at the Malaysian fusion restaurant was excited for us to try their Iftar Bangsar-wan ala carte menu that consists of 6 dishes, from mains to dessert.
The best part? They could deliver beyond Klang Valley to Putrajaya, including Shah Alam and even Rawang, with the appropriate delivery fees, of course.
We anticipated about 10 pax, so we ordered one full set of the 6 dishes, as well as a few multiples of the less heavy dishes.
A homely spread
When they arrived, we were surprised by the amount of food. The kind team had thrown in a couple of extra dishes for good measure too, allowing everyone to get their fill of each delicacy.
They all held up to the journey to Putrajaya quite well, and even though some of them had gone slightly cold, the freshness of the ingredients still came through, and their structural integrity was maintained.
Starting with my favourite of the bunch, Bangalore Shawarma (RM34.80) was made with spicy chicken varuval and creamy apple raita in pita bread, and was served with sweet apple chutney.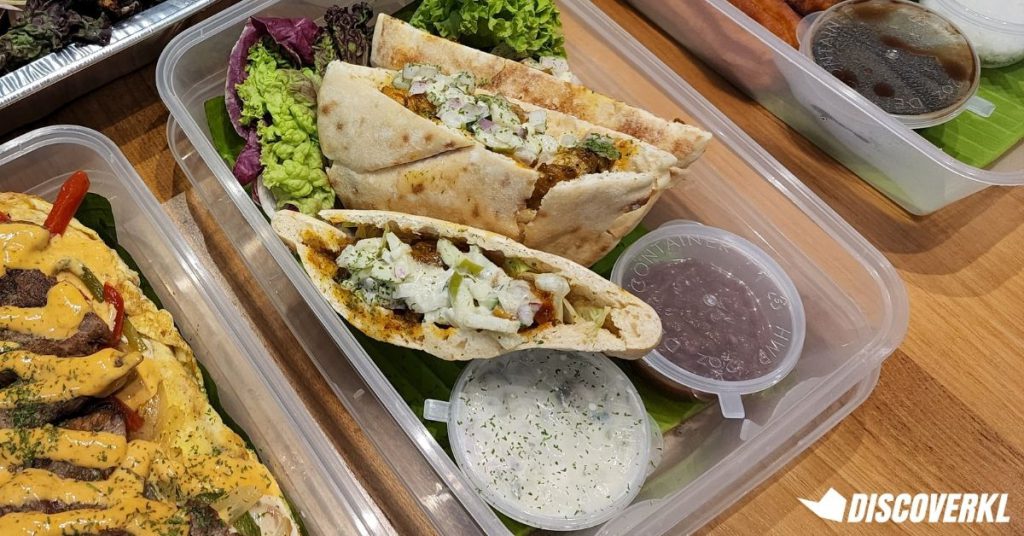 The chicken was tender and lightly seasoned, but I could barely taste any spiciness (I do have a good tolerance for it). While I also couldn't detect apple in the raita, I did enjoy having it with the shawarma.
If I had any remaining stomach space after trying the other dishes, I'd have indulged in more of this one.
The Roti John Bendahara (RM46.80) was another crowd favourite. Fluffy eggs, tender grilled tri-tip beef steaks coated in Knowhere Bangsar's signature sambal mayo cheese sauce were encased in a sandwich loaf.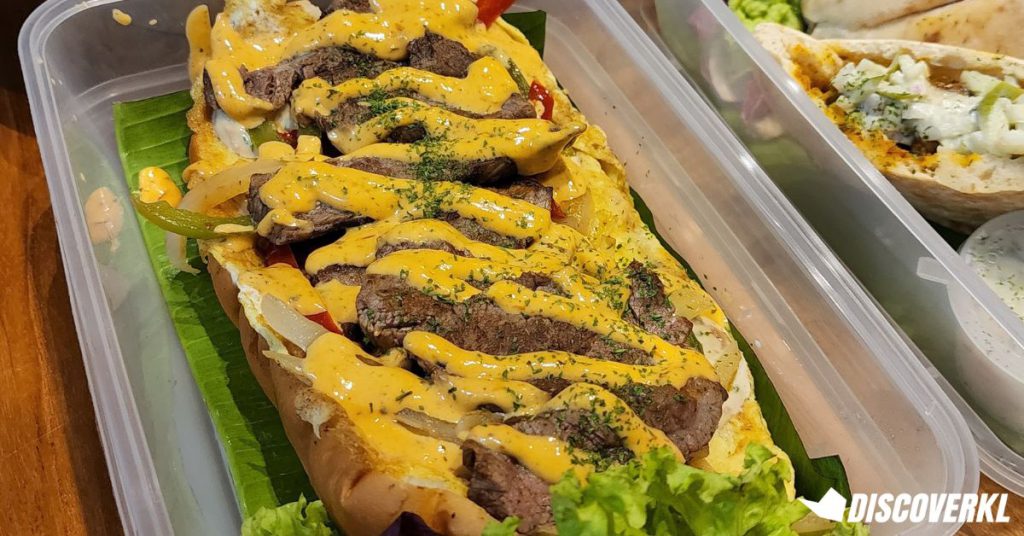 The sliced steak was truly tender and wasn't overpowered by any strong seasoning. The roti john let the meat speak for itself, and even the cheese sauce was mild. I actually wished there was more sauce on the side, I'd have delighted in drenching my bites with it.
So far so good, but the Murtabak Mahkota (RM38.80) had everyone's eyes widening. It wasn't oily at all, and Knowhere Bangsar had put a bit of a spin on it by adding mozzarella cheese.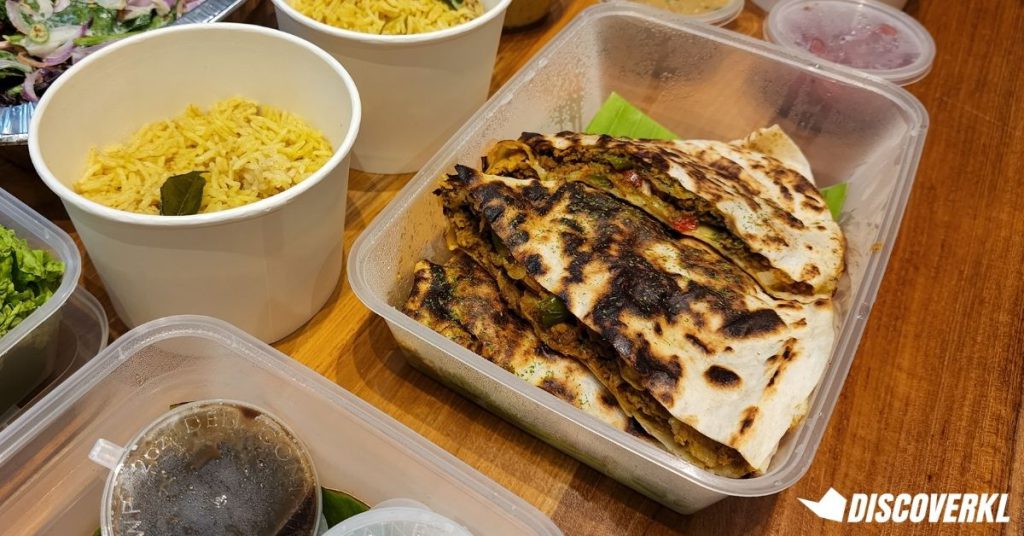 The meat was mutton seasoned with Madras spices, and the capsicums gave some varied texture and flavour that complemented the meat. Safe to say, everyone who tried it thought it was amazing.
Ayam Golek Raja (RM76.80) is a whole roasted chicken served with spinach kerabu. A tamarind ginger sauce with coconut floss provided the dish with some gravy.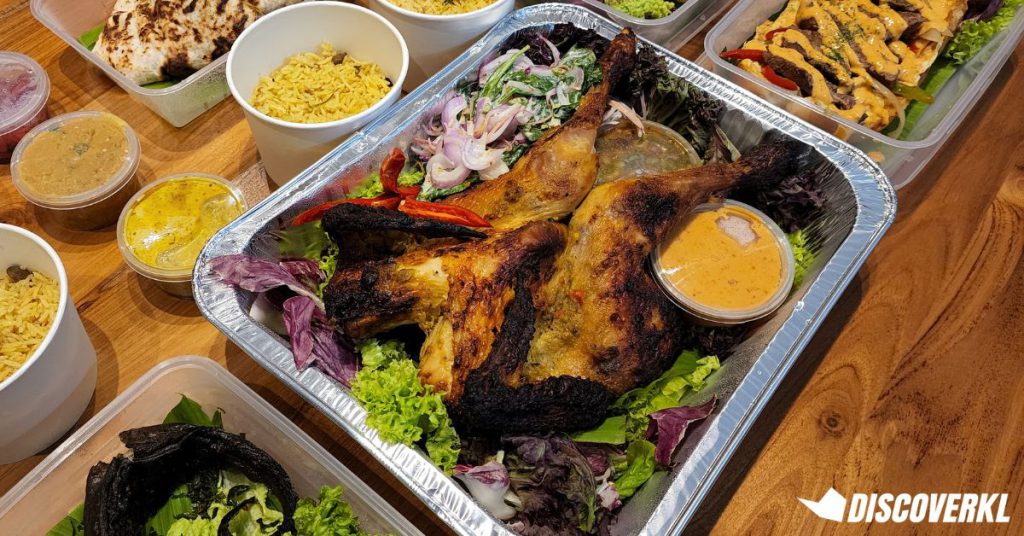 The meat was slightly tougher than some of us would've liked, but flavour-wise I found it quite delightful, enjoying it with the sauce and nasi minyak.
One of the last main dishes for us to try was the Sembilang Lemak Podeh (RM48.80). Admittedly, not many of us were very keen on trying it because it looked rather intimidating.
The fish itself wasn't very big, and had become slightly thinner probably due to its time spent on the grill.
On the plus side, the meat was tender, but we noted a fishy and slightly charcoal-y taste which we collectively agreed were not aftertastes we really liked.
Perhaps this was just because none of us ate catfish often, so we might not be used to the stronger taste. The turmeric coconut sauce was nice though, especially poured over rice.
Before going into desserts, our summarised thoughts were:
Flavours of every dish were on point, except maybe for the Sembilang Lemak Podeh which we found unusual;
Knowhere Bangsar cooks gamey meat amazingly, tender without too much seasoning to let the meat shine on its own;
They were skilled with sauces and gravies, and it was nice that almost every sauce and gravy seemed to complement even the dishes they weren't meant for, allowing us to customise our food pairings to our own preferences.
After we'd wiped many of the dishes clean, we finished up with Churros Keria (RM22.80). The churros aren't your basic plain flour type, we believed we tasted sweet potato, and the dough was tinted orange too.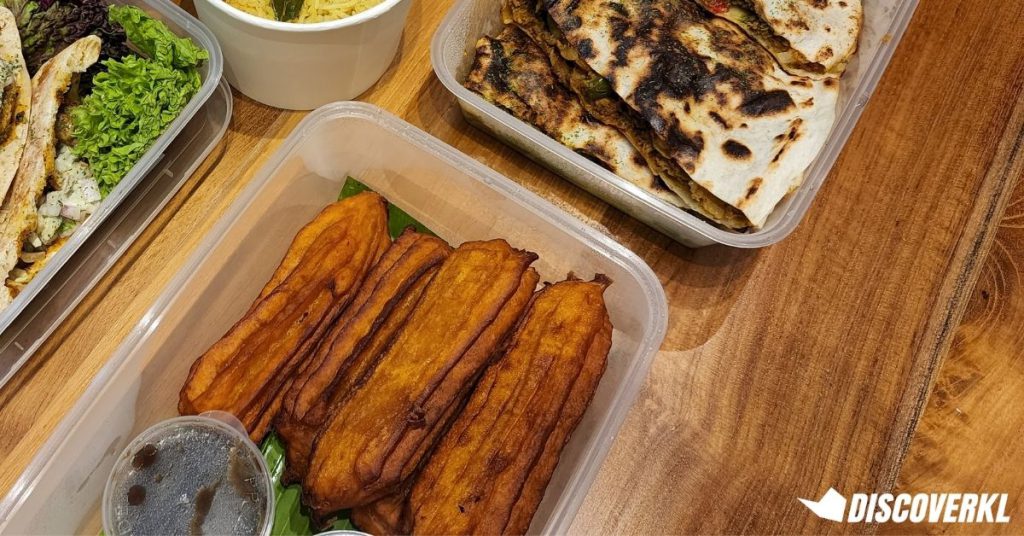 It was essentially a twist on kuih keria, and the dough itself had a nice, subtle sweetness. For more flavour, there was a Gula Melaka sauce with coconut flakes.
The churros were thicker than normal ones, and more on the chewier side. If you weren't already full from all the main dishes, this dessert would do the job.
-//-
Iftar Bangsar-wan is available for delivery and dine-in from now until May 2, 2022. Had we dined in, the textures of the dishes would probably have been at their best, but even through delivery, they impressed.
The meat-based dishes were definitely the highlight of the ala carte menu, and just thinking about that shawarma again has me craving. Knowhere Bangsar has put together quite the solid match-up for an iftar menu (or just for general dining), so give it a try before it goes.
Knowhere Bangsar
Address: 50, Jalan Maarof, Bangsar, Kuala Lumpur, Malaysia, 59100
Contact: 010-2202358 (WhatsApp)
Website: https://www.knowheretoeat.com/en_MY