Since 1986, Oversea has been serving well-crafted classic Cantonese cuisine. For CNY 2023, they've rolled up their sleeves to curate set menus that will delight families of up to 10 pax.
The sets vary from outlet to outlet, and we visited the Jalan Imbi one to get a taste of what they have to offer.
Of course, we had to start with yee sang, because can you really have CNY without an abundance of blessings for wealth, health, progression, and happiness? (Answer: no!)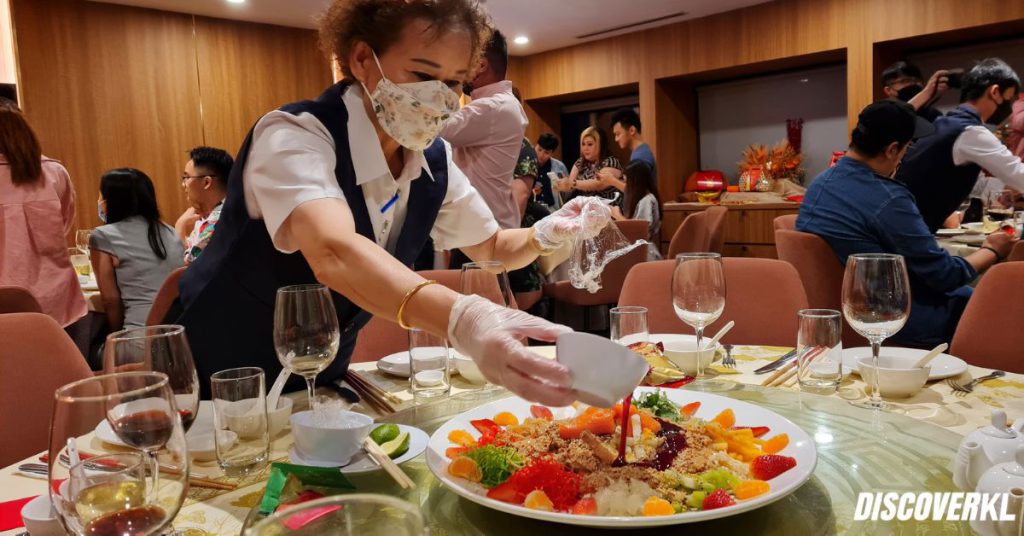 This was no regular Yee Sang though; instead of the traditional plum sauce, the Oversea Fabulous Fruity Yee Sang (RM78++) was drizzled with a red dragon fruit-based sauce, and there were strawberries, kiwi, pomelo, and mandarin oranges added.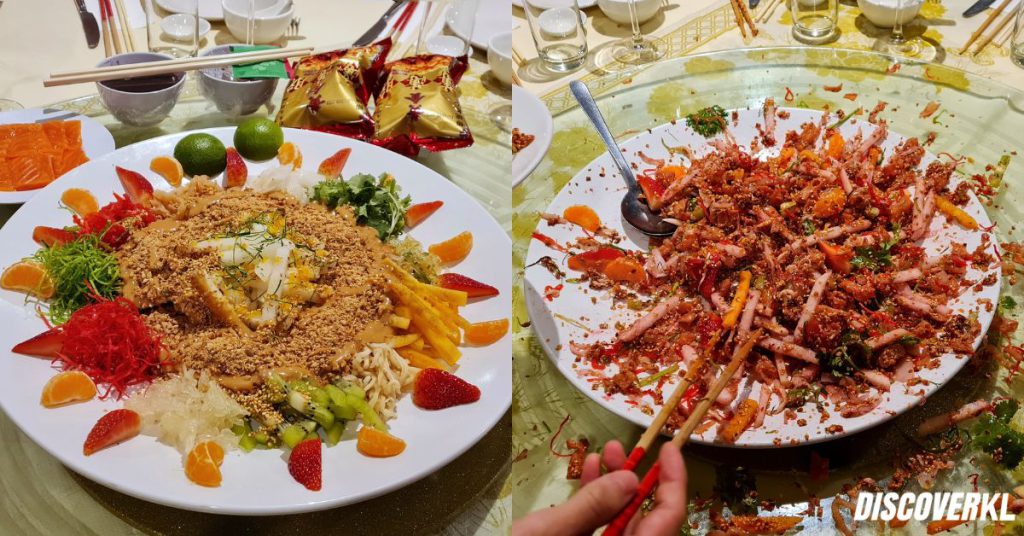 These made it a rather refreshing dish and a great appetite kickstarter. The fresh salmon and crackers added a savouriness that was complemented by sweet and tarty fruits, not to mention, the sauce.
Oversea has a few other yee sang options for your CNY dinner, and you can opt for takeaway too.
After that came the Braised Dried Seafood Soup, which was rich and didn't skimp on all the nutritious ingredients such as sea cucumber and sea abalone.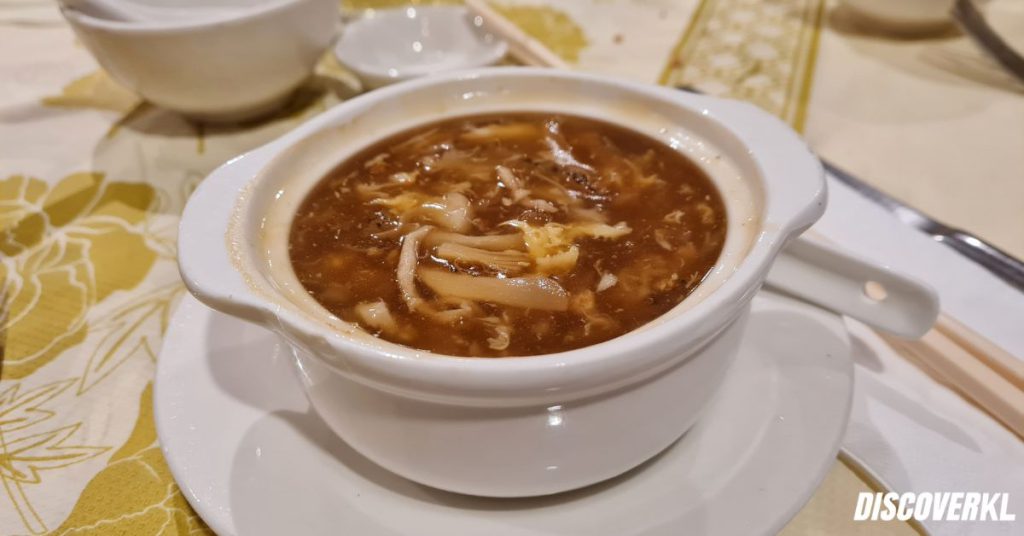 However, some of us diners found the soup to be a bit too thick and gelatinous.
The next two dishes, which were their Signature Honey Glazed BBQ Pork (char siew) and Roasted Pork Belly (siew yoke), looked deceptively simple, but were masterfully cooked and so good! *chef kiss*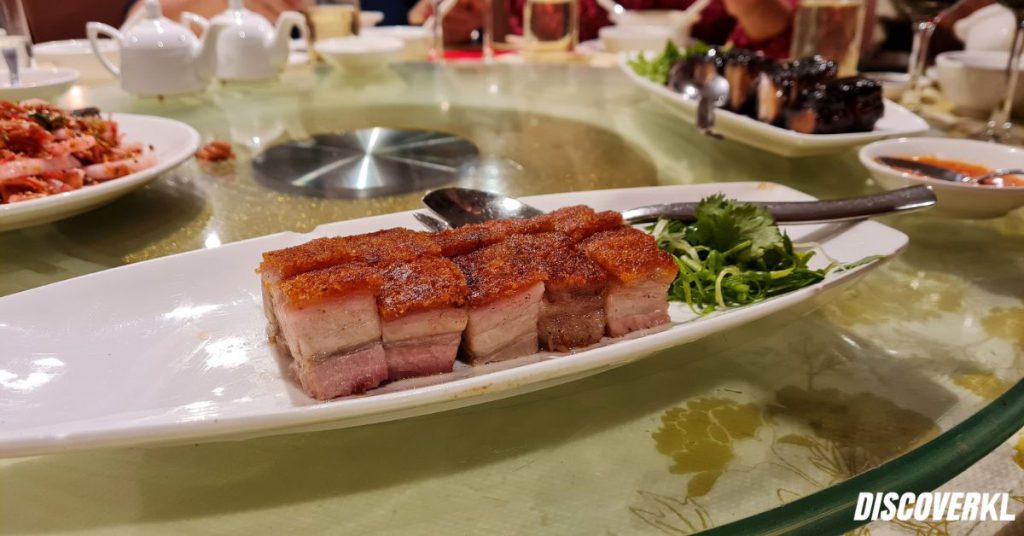 The siew yoke's skin was crispy, not tough, and the meat was tender, the fats adding juiciness to the already wonderful flavour.
Our favourite had to be the char siew though. Beautifully charred, it was slathered in a dark, delicious caramelised sauce and had a good balance of fatty and lean parts.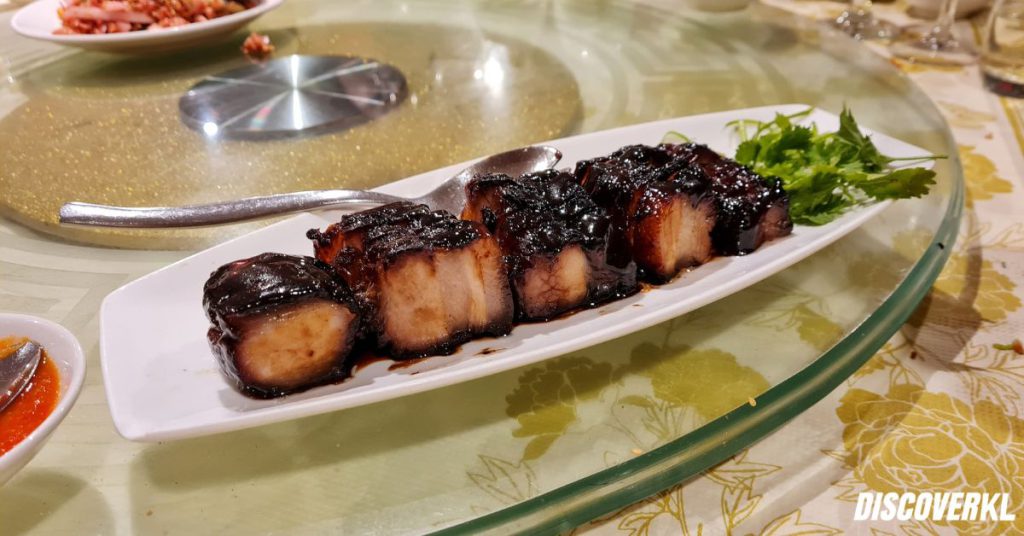 The Hong Kong Style Waxed Meat Claypot Rice wasn't a very familiar dish to us; the glutinuous rice was well cooked while the waxed meats had quite a strong alcohol flavour. It can feed 6 pax (RM138++) up to 10 pax (RM168++).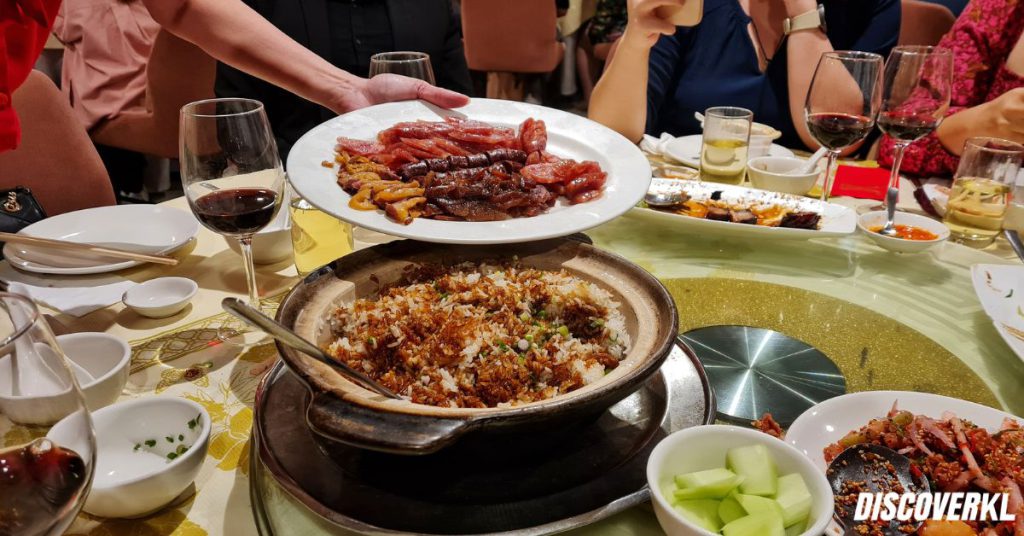 Similar to the Yee Sang, this one pot meal was assembled before our eyes by Oversea staff, who poured a sweet and salty dark sauce over the rice with the variety of waxed meats following.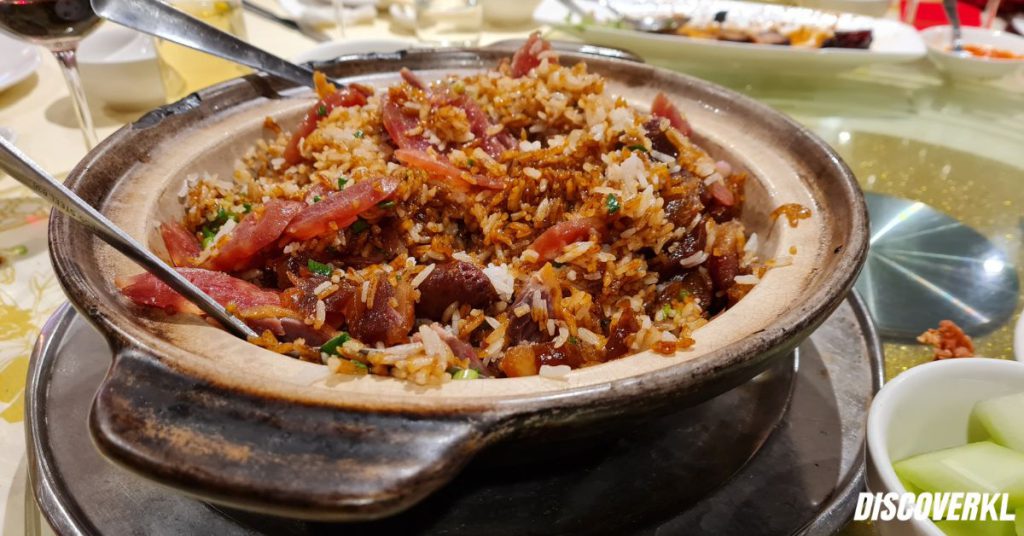 We weren't fans of the waxed meats, but the rice was fragrantly delicious and had a nice mouthfeel.
Bubbling full of nutritious ingredients, the final dish for the night was the large and hearty Prosperity Treasure Pot.
Every morsel of 15 premium ingredients from sea abalone and large prawns to sea cucumber was cooked to perfection.
The Prosperity Treasure Pot is available for 6-8 pax at RM838++ and for a larger party of 8-10 pax at RM1,188++.
It can be enjoyed at home too, as Oversea will arrange the ingredients nicely for you in a clay pot, ready to be reheated.
We ended the meal with Oversea's almond pudding. Served hot, it had a silky smooth texture, simply melting in your mouth. Its muted, natural sweetness was more of an endnote, the signature slight bitterness makes the dessert an acquired taste.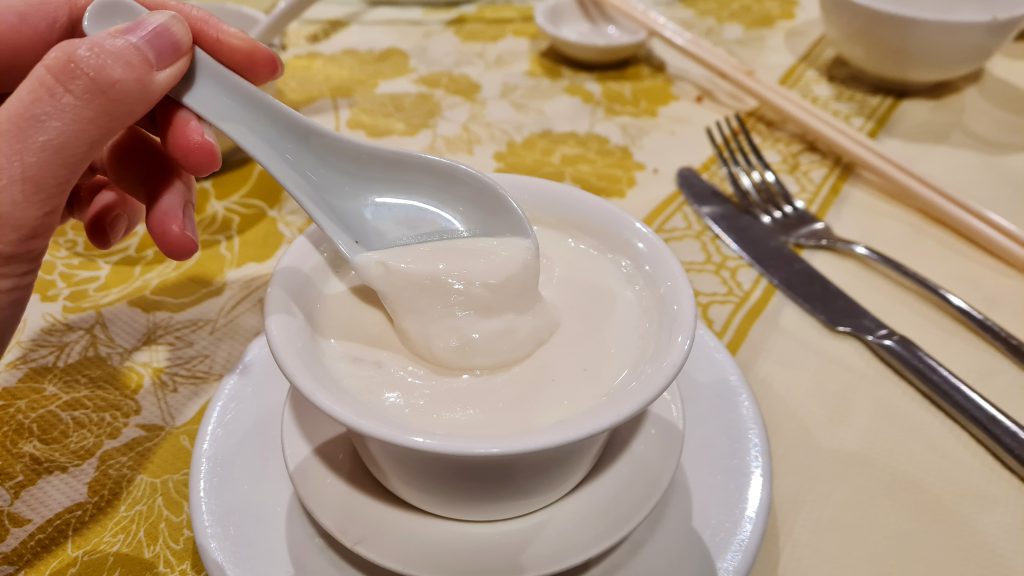 In the set menus, there will be more dessert options such as Chilled Peach Resin with American Ginseng, Chilled Citron Tea with Aloe Vera, Double Boiled Gond Katira in Coconut, and others.
Of course, there were more dishes that we didn't get to try that day too, such as Steamed Halibut with Superior Soy Sauce, Pan-Fried Crystal Prawn with Oversea Signature Sauce, Braised Shark's Fin Soup with Crab Meat, and more.
Priced between RM898++ to RM3,388 (6-10 pax), Oversea's CNY set menus can be enjoyed at its Bandar Baru Sri Petaling, Genting, Jalan Imbi, and Ipoh outlets, as well as its newest 1 Utama outlet, which boasts 12 private dining rooms.
The Bandar Baru Sri Petaling outlet also has pre-CNY set menus for 6-10 pax (RM928++ to 2888++).
Oversea Restaurant
Website: https://www.facebook.com/overseamalaysia