One World Hotel's Cinnamon Coffee House doesn't quite sound like a spot that would host a massive Ramadhan spread.
But now with their newly renovated space that just soft launched in February 2023, to say we were shocked would be an understatement.
Walking in, you wouldn't suspect that a mammoth of a buffet would be waiting for you, as its straight main corridor belies its true nature.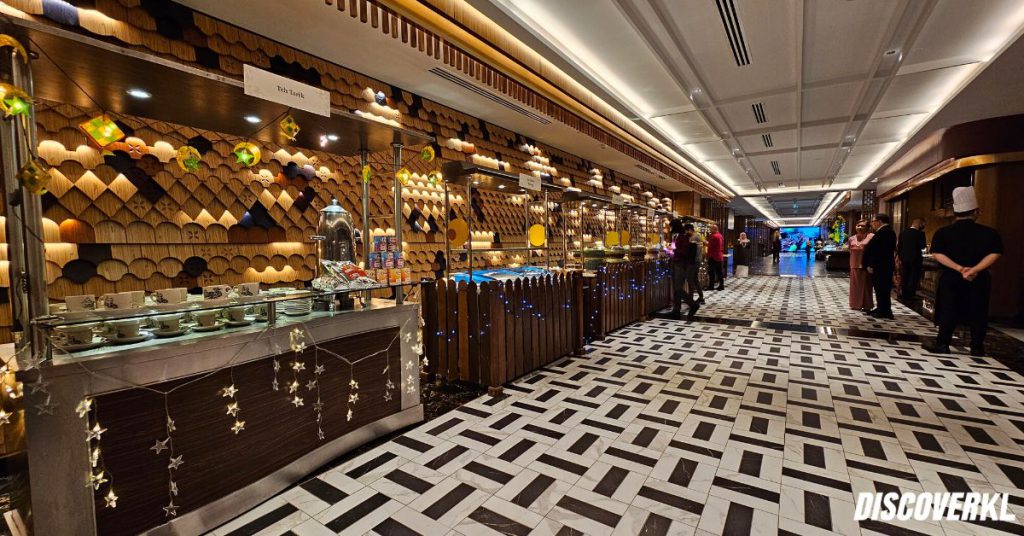 As you head further in, you begin discovering coves of food on each side, hidden from initial view. At the end of the corridor, the space opens up further to rows and rows of food stations, live interactive kitchens, and enough seating for 600 pax.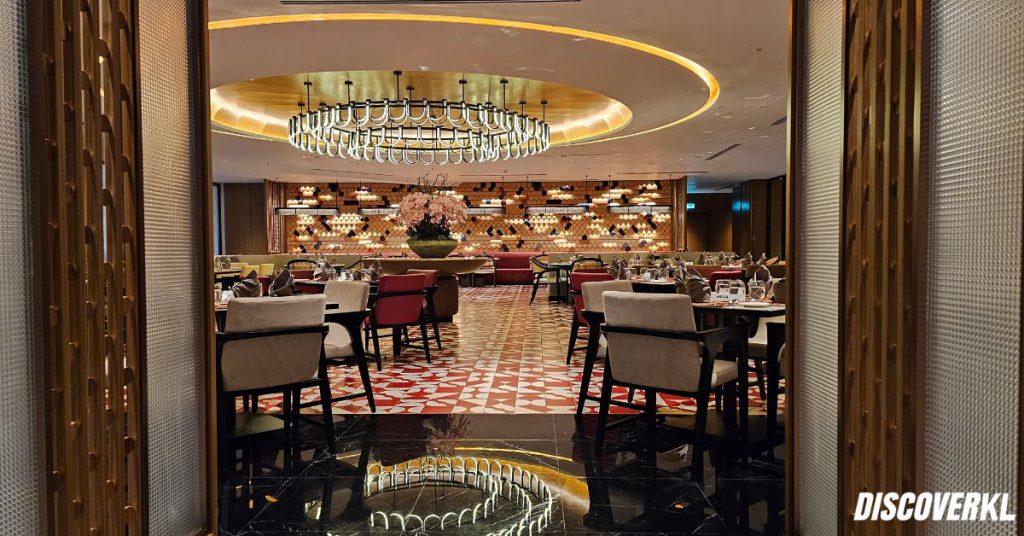 Western, Chinese, Malay, Indian, and even Japanese food had their dedicated sections. We'd later learn that there were over 100 dishes on four rotational menus.
Where to even begin?
There were just so many dishes, so to make this review succinct, the bulk of it will focus on the stand out dishes and others that impressed.
The beef stew was deliciously tender, its flavourful meat falling apart in our mouths. You could tell that the cooks had taken their time with this one, and it wasn't overly salty to compensate for the lack of a proper stewing process.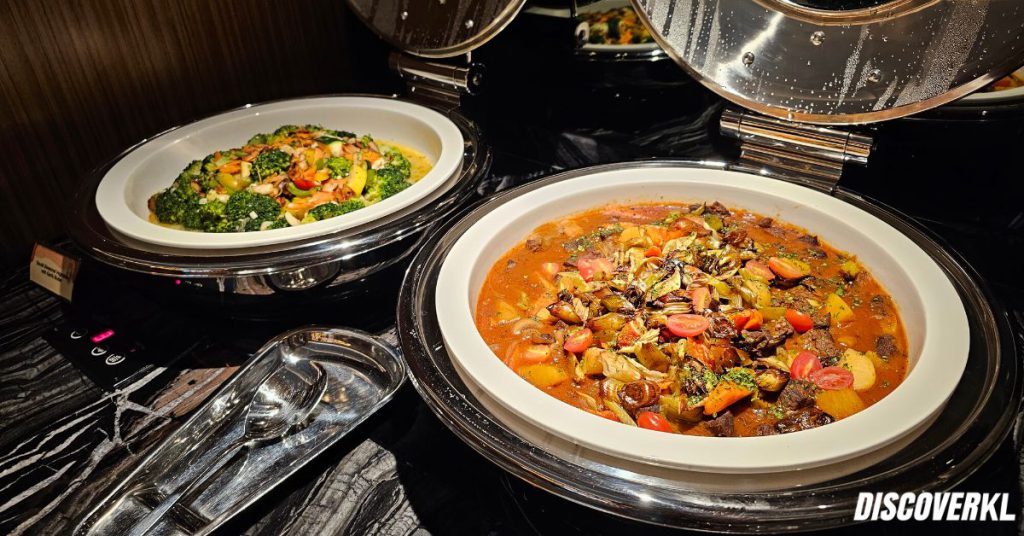 Meanwhile, the lasagna was masterfully baked, its pasta cooked to perfection, straddling al dente and chewiness, with no over or under-cooked spots. The sauce was tangy and meaty.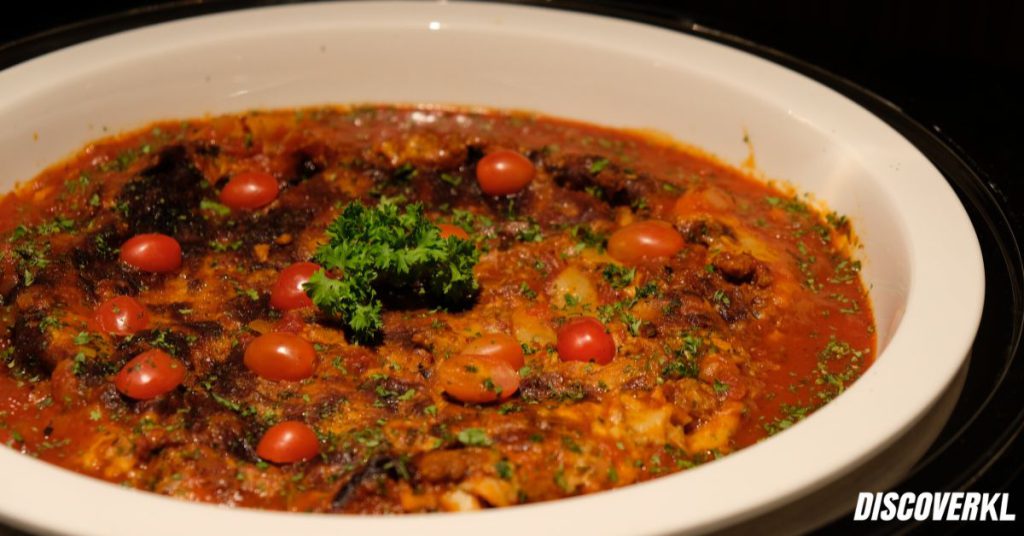 The roasted lamb cutlets with rosemary didn't look too special, but it easily became another favourite of ours that night. Again, the meat was tender with just the right amount of fat, and the gravy didn't overpower the robust and gamey flavour of the lamb.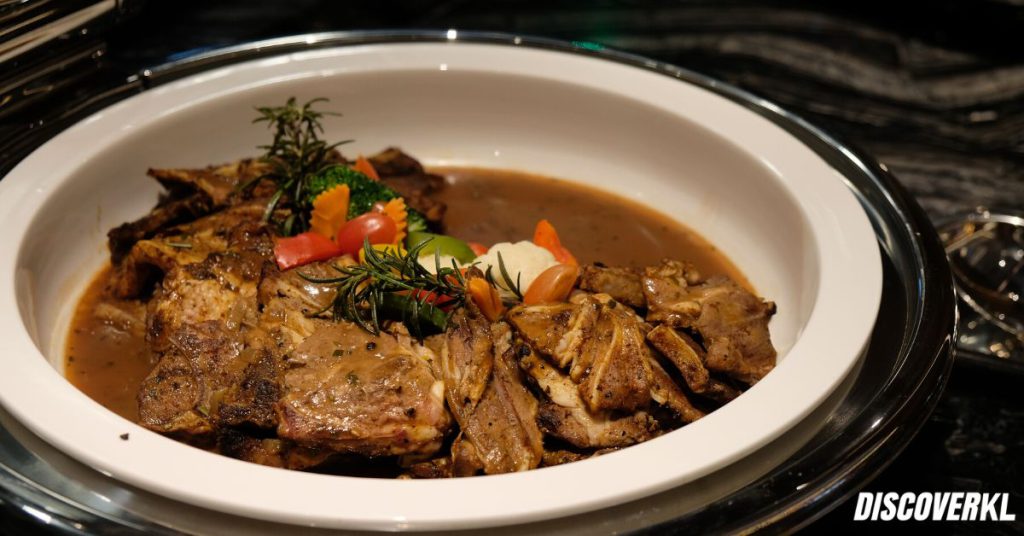 From the Chinese section, we really liked the roasted chicken, especially when paired with a mixed sauce of chilli, fried garlic, and spring onion. The chicken was juicy but not greasy, its skin nicely roasted and not too fatty.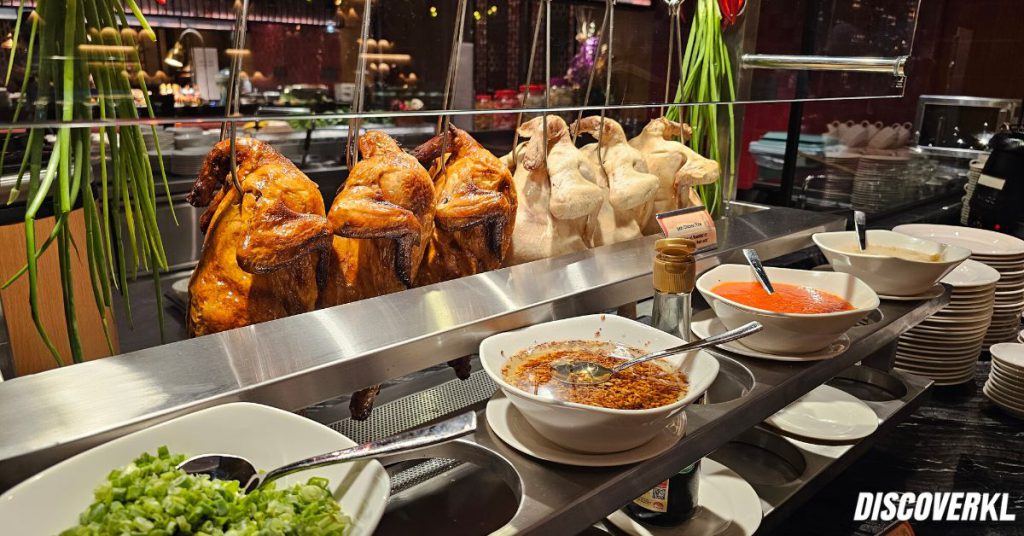 If we were simply looking to stuff ourselves for the night, these dishes would've been the top contenders for seconds and maybe thirds.
But there were certainly more dishes worth trying there.
Earlier, we had noticed soup tulang rawan simmering enticingly in a huge vat, and excitedly got a generous serving.
While its savouriness was on point with spices and salt, the resulting soup was too greasy for our liking. So as much as we enjoyed its taste, we found it hard to finish the bowl, preferring it to be skimmed more.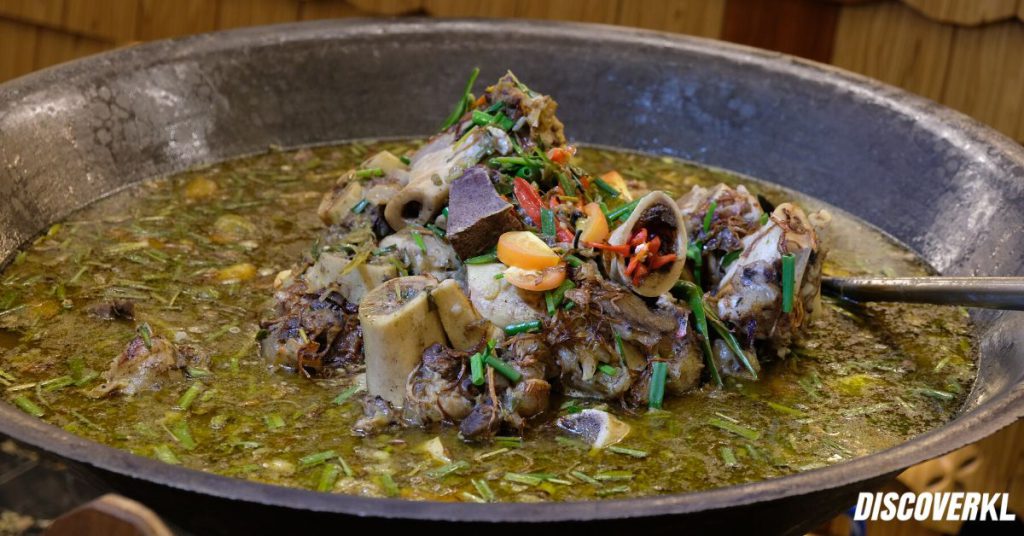 The steamed fish we tried from the Chinese section was on the milder and healthier side of flavours, and it was prepared and cooked well, so there was no fishiness.
On the other hand, the variety of raw sashimi from the Japanese section leaned into letting the natural flavours of the seafood shine.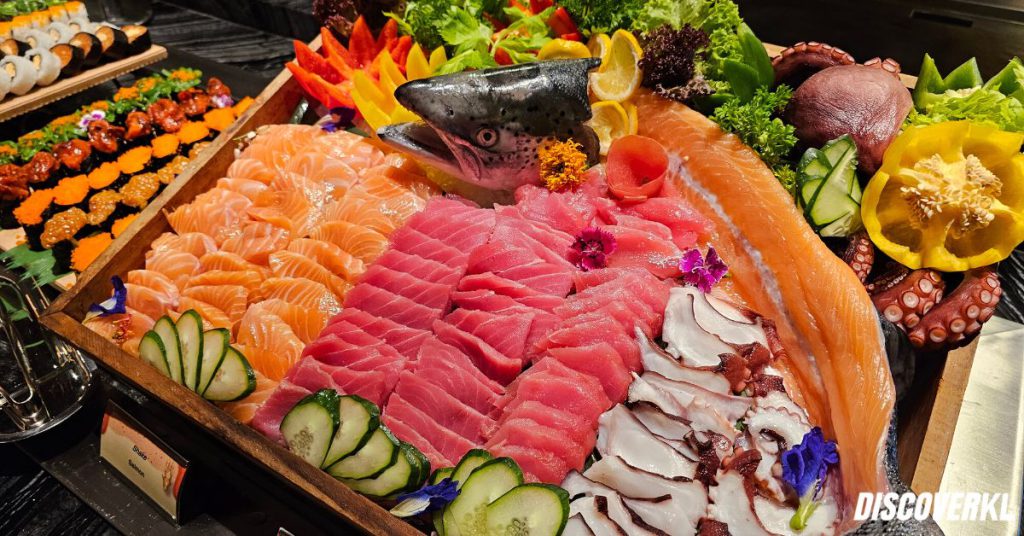 There was salmon, tuna, squid, octopus, and more, and from the firm texture and subtle taste we could tell that these had all been prepared freshly.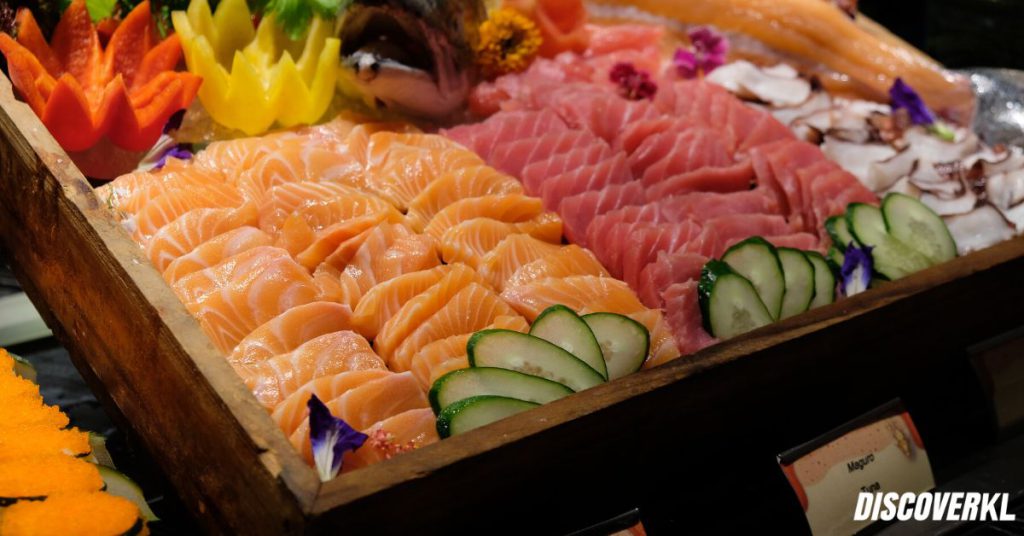 Opposite the Japanese section was the fresh seafood section with mussels, oysters, crayfish, crab, and prawns.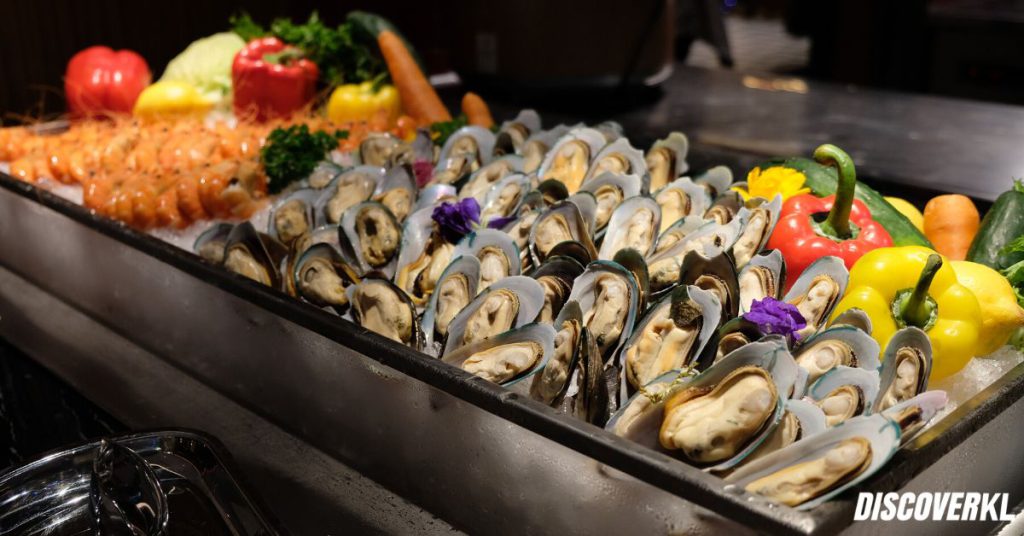 My colleagues' verdict was that if you're someone who simply must try fresh seafood if you spot it, go ahead, but if you're more discerning with your picks, you can opt to give this section a skip.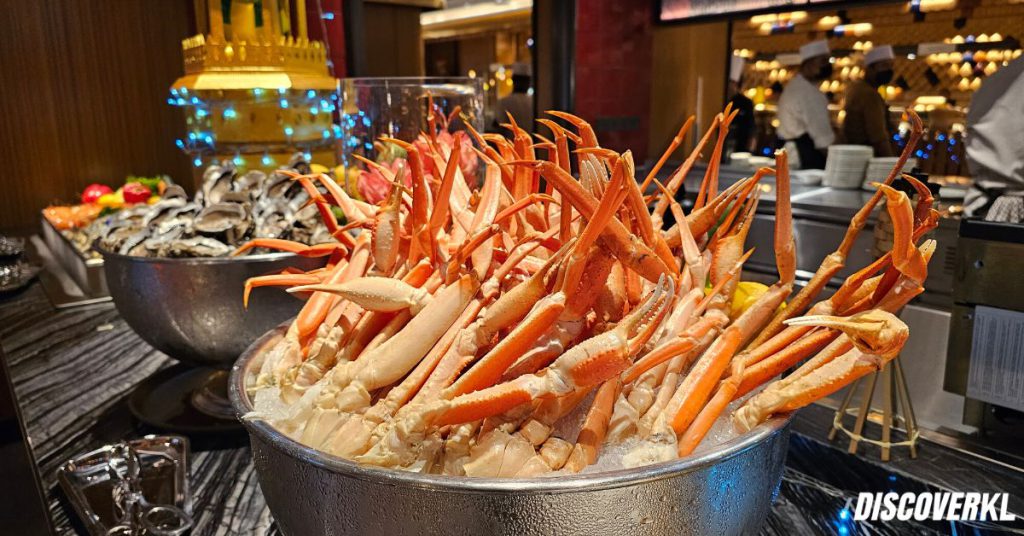 The chicken tandoori's looks didn't have us very excited, as the meat appeared dry and stringy. But when we ate it, we were presently surprised by how tender it was.
We wished there were wraps to eat the tandoori with, as these would've paired perfectly with the fresh, tangy raita.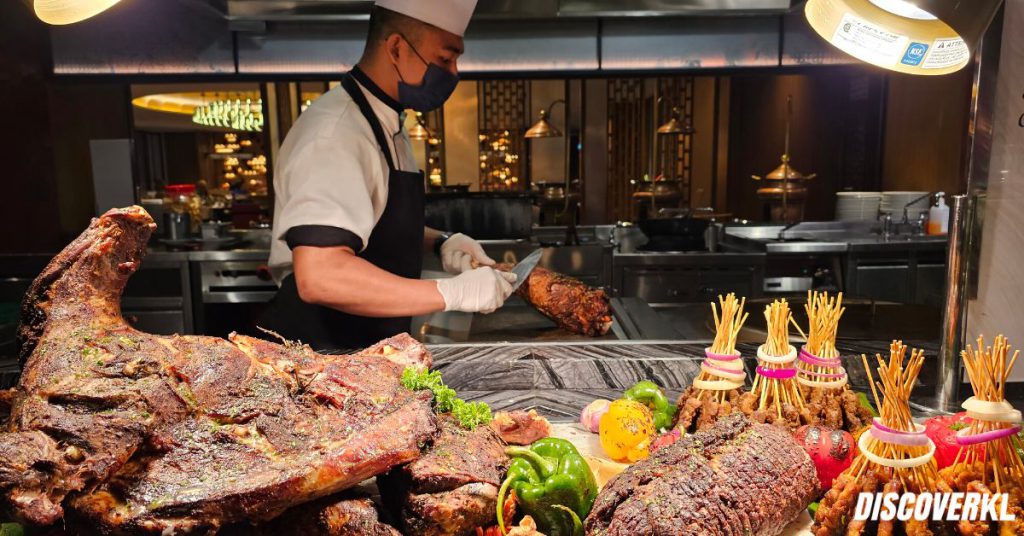 The biryani was well-steamed and had a lovely spiced aroma, and went well with the veggie masala which had a comforting, mellow flavour, the vegetables inside stewed to a softness that still maintained their structural integrity.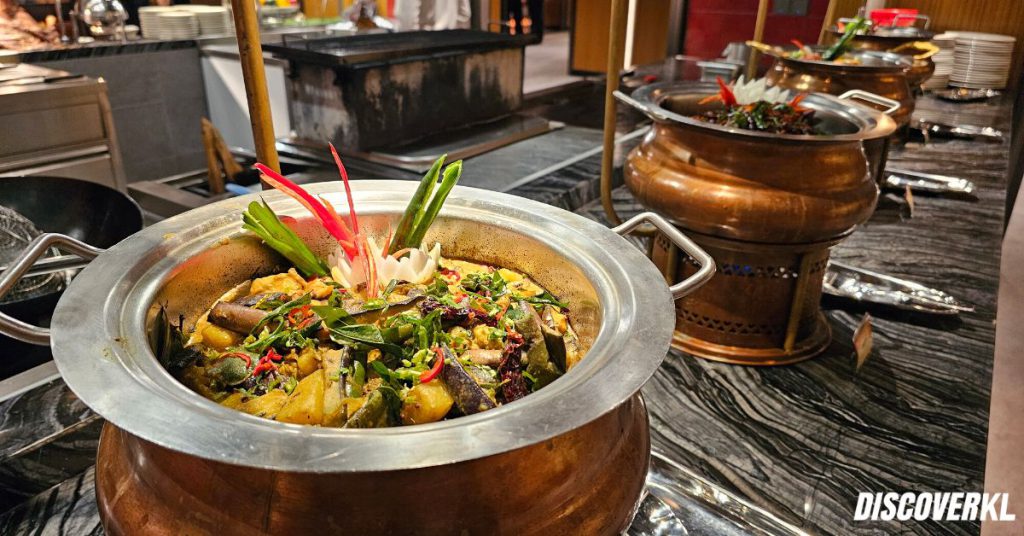 When it came to the Malay cuisine, the gravies and meats were all done well too. We tried a few dishes such as the Ayam Rendang Minang and Daging Gulai Utara.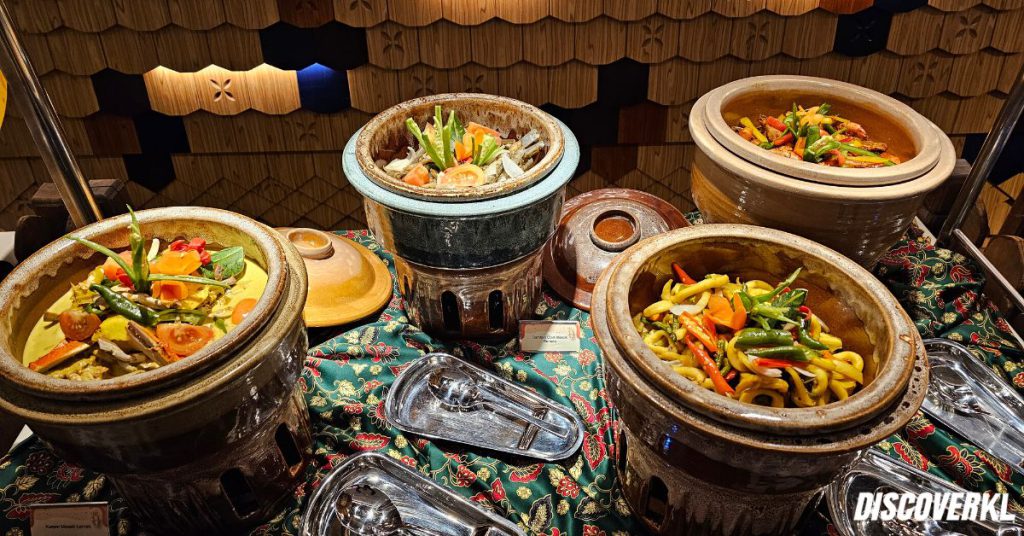 One colleague commented that they had the authentic "kampung" taste, and made him think of home and his mother's homecooked meals.
The sweet ending to our huge meal came in the form of pralines, cakes, ice creams, and more.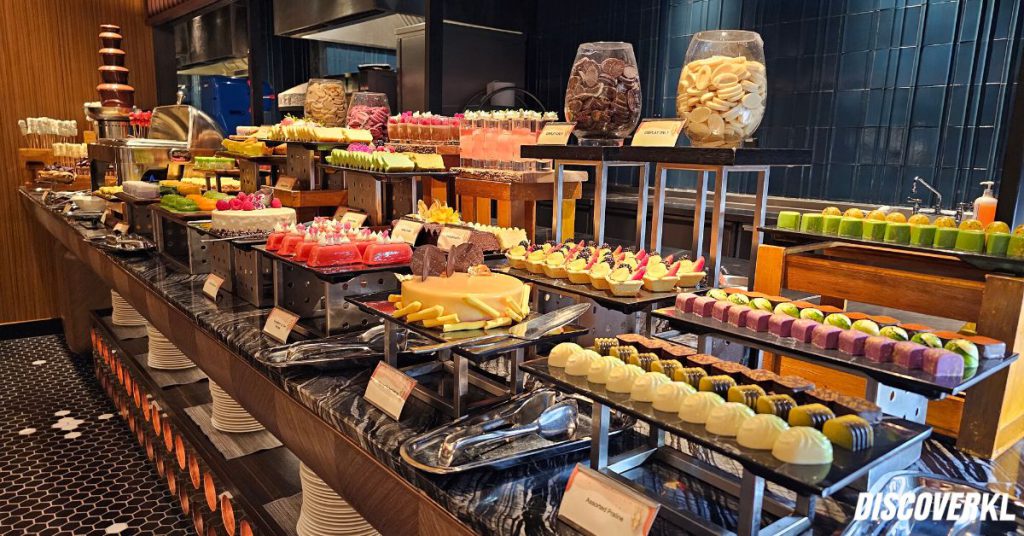 Of the many pralines, we surprisingly liked the lemongrass one the most as it had a properly thin chocolate shell and fragrant filling that went well with the sweetness.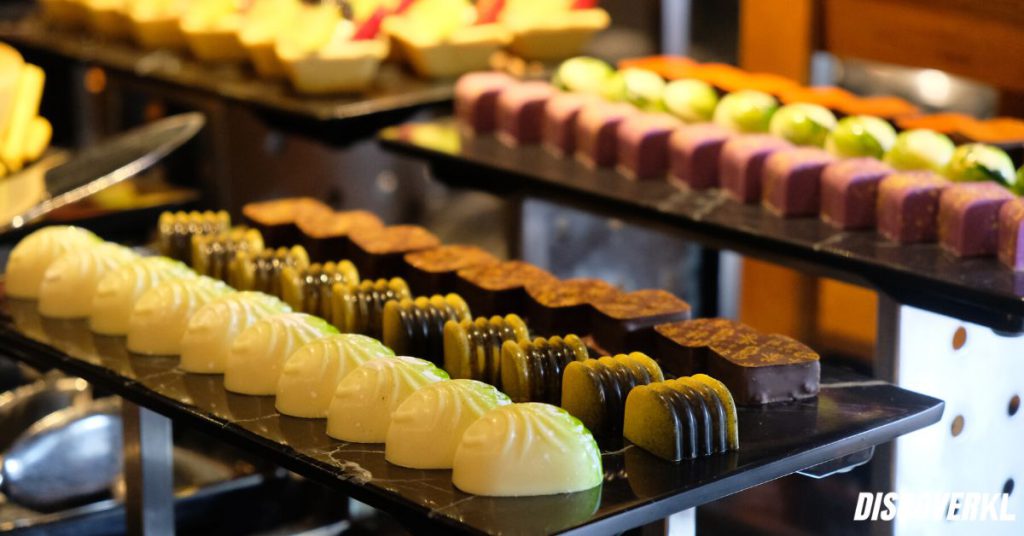 We also tried the earl grey mousse cake and peanut butter velvet cake. Sarah, our earl grey connoisseur, found its flavour passable, but its texture lacking.
The peanut butter velvet cake was on the denser side, the nuttiness coming through strongly and lingering in one's mouth. Just a small slice would've been enough to satisfy.
A more refreshing sweet finisher was the chilled sea coconut and white fungus soup, which also worked as a great thirst quencher in between the heavy dishes earlier.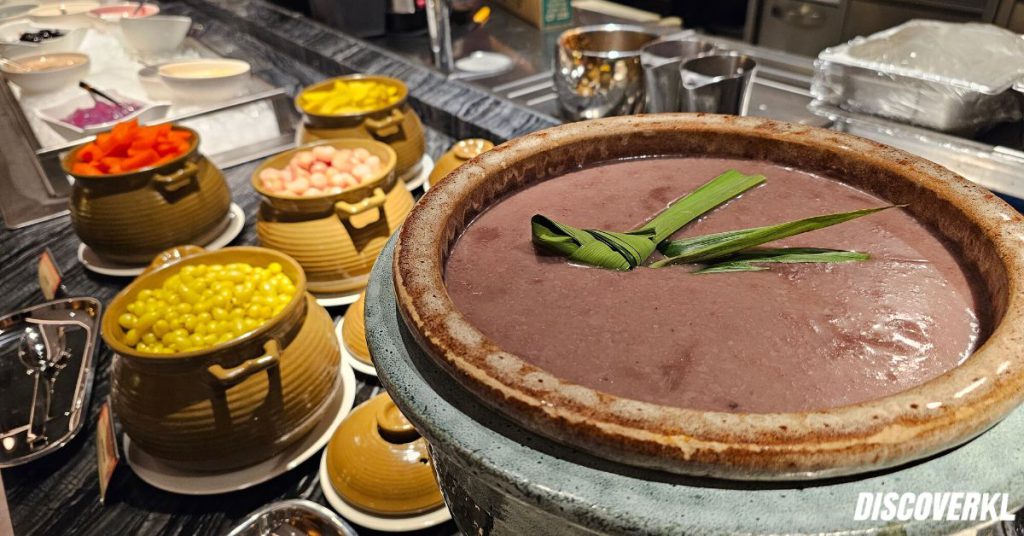 If you'd like something colder and creamier though, Cinnamon Coffee House's Ramadhan buffet has ice cream of the scoop and potong kinds.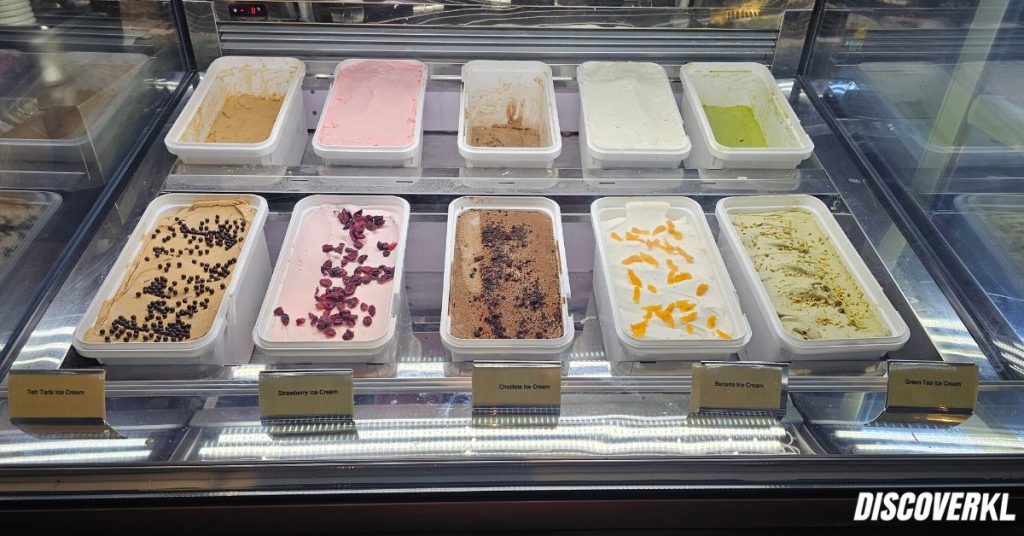 While there were quite a few hits, there were also several misses.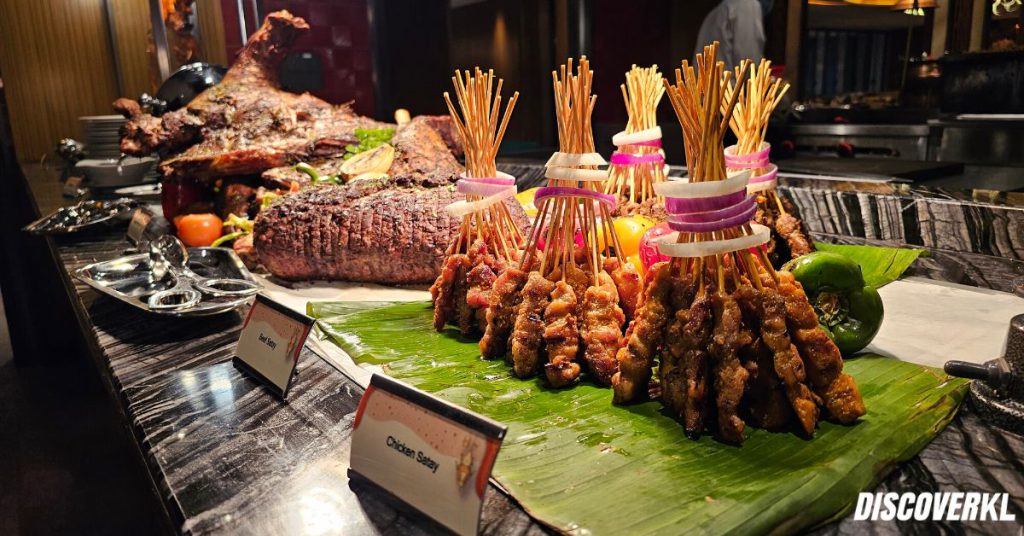 Some of the misses included the baked salmon, which was a little too salty, the oven-baked pizza which was more like a biscuit, tough satay, and seafood chowder, which had an alright flavour but could have been creamier.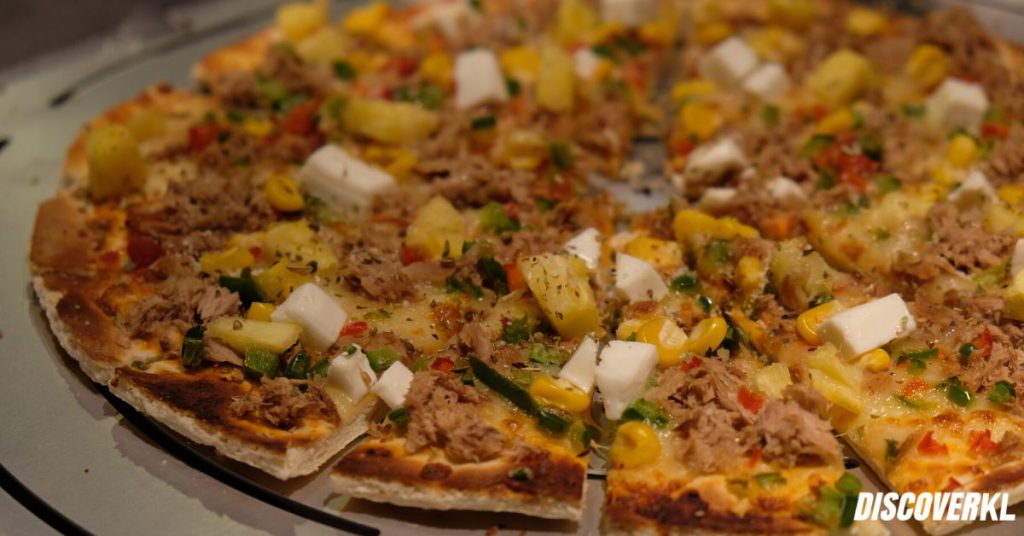 Balanced, as all things should be?
This list is by no means exhaustive, and there may have been more dishes that we didn't get to try, so we might have missed some other star finds.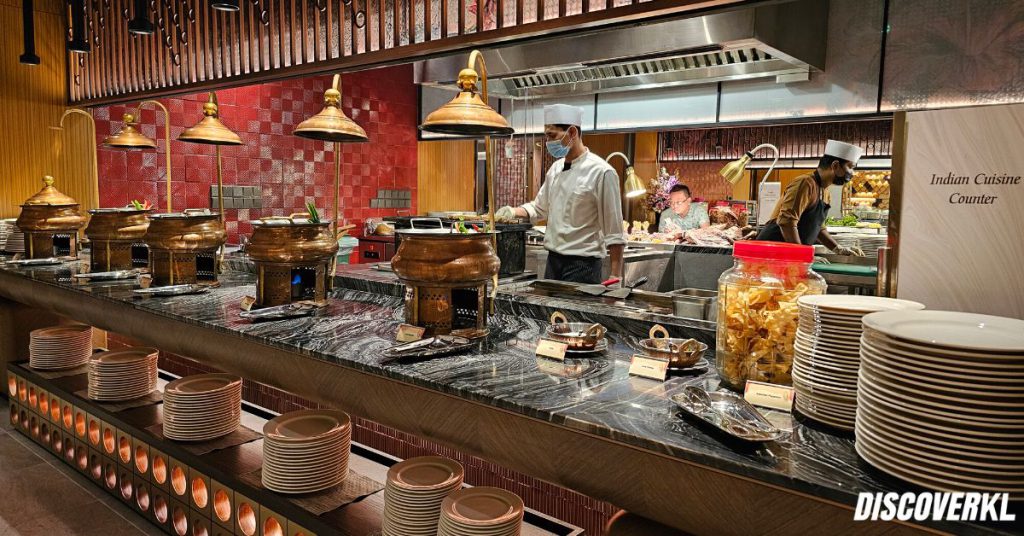 Overall though, we ended our time at Cinnamon Coffee House's "Selera Serantau" Ramadhan buffet with stuffed tummies and smiles on our faces.
We were thoroughly impressed by what the buffet had put out, proving that its many food stations spread across such a large space wasn't just for show.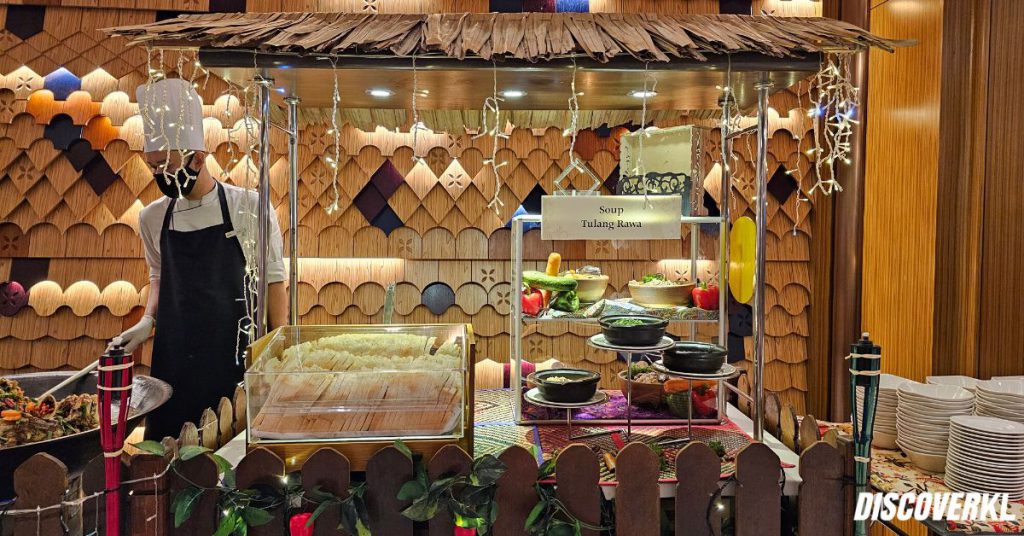 It had substance, and it showed it well.
Though the space is large, specific design choices such as peekaboo dividers helped segment the seating areas nicely for a balance of openness and intimacy.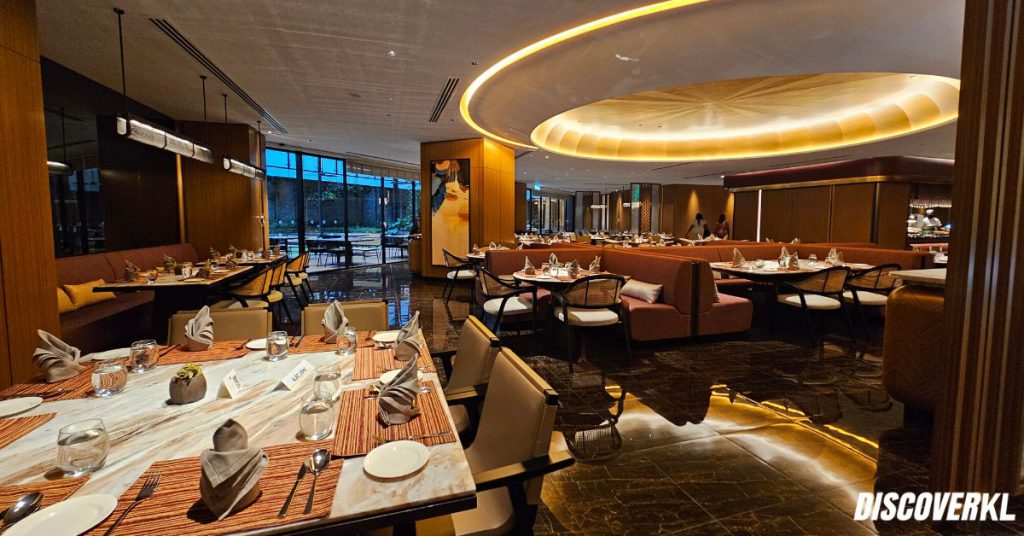 This "Selera Serantau" Ramadhan buffet will be available from March 23 to April 21, 2023 from 6.30PM to 10.30PM.
It is priced at RM208 net/adult and RM104 net for children (6-12 years old) and senior citizens (>60 years old).
For those who book in advance from February 22 to March 22, 2023, early bird prices are RM168 net/adult and RM84 net/child.
Cinnamon Coffee House @ One World Hotel
Address: One World Hotel, City Centre, First Avenue, Lebuh Bandar Utama, Bandar Utama, 47800 Petaling Jaya, Selangor
Contact: +603 7681 1157 or WhatsApp at https://wa.me/60162109521
Email: [email protected]
Website: https://www.oneworldhotel.com.my/