By tradition, the final night before the Lunar New Year is celebrated with what is fondly known as a reunion dinner and it includes a sumptuous feast enjoyed with family. Whether spent at one's family home or in a restaurant, the important thing to note is that it should always be spent with loved ones—yummy meals are of course a plus.
With an abundance of choices in KL and Klang Valley, it might be difficult to make a decision on where exactly to dine at for CNY. If you're feeling a little adventurous, why not treat your family to a meal 1,865m above sea level instead?
Genting Highlands is ushering in the Year Of The Earth Dog with festive meals at several of their dining outlets, inclusive of Imperial Rama Restaurant and Ming Ren Restaurant. 
Imperial Rama Restaurant is an award-winning restaurant which incorporates Chinese and Thai influence, resulting in dishes which are authentically Chinese but with traditional Thai flavours mixed in as well.
A 10-pax meal at Imperial Rama is priced between RM2,388, RM3,388 and RM4,288. Alternatively, you can opt to order from the a'la carte menu as well.
Located on Level 2 of the Maxims Hotel, some of the meals you can look forward to at Imperial Rama are the Silver Fish Yee Sang With Mango and the "Zhenjiang" Style Ibérico Pork.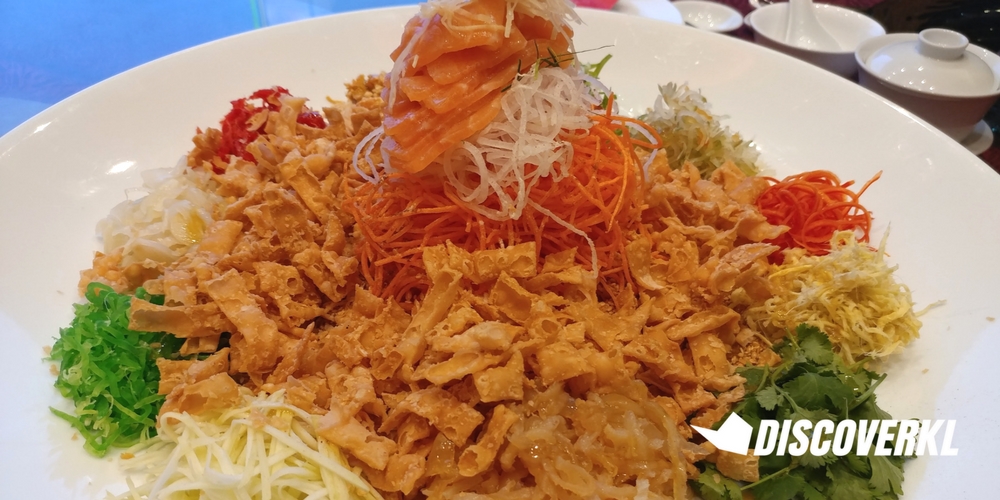 The Silver Fish Yee Sang With Mango (RM118) consists of Salmon Fish, Silver Fish, Crispy Yam, Ginger, Red Ginger, Leek Pickle, Chinese Cucumber, Preserved Papaya, Radish, Peanut, Sesame, Crispy Fritters, Chinese Parsley, Pepper Powder and Five Spice Powder.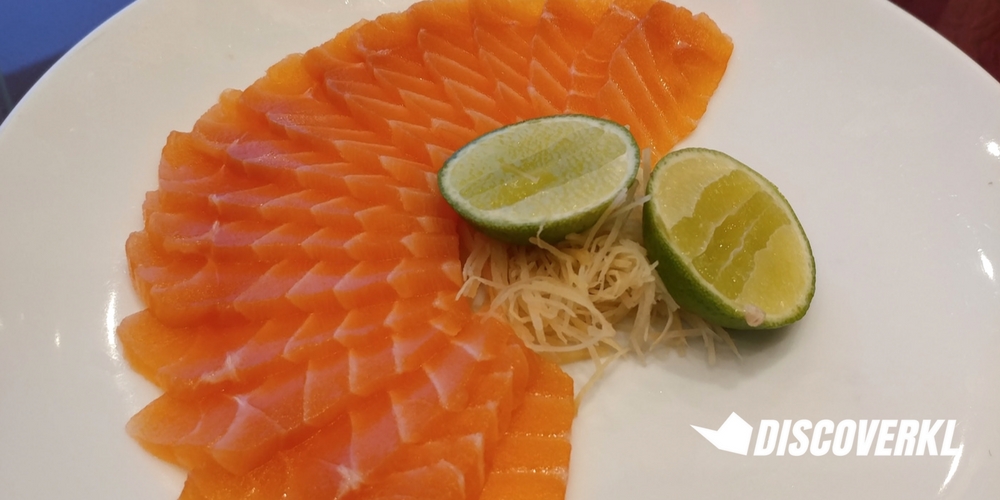 We liked how the salmon slices were thick as it's arguably one of the components that makes or breaks a yee sang dish after all. This also makes the dish worth it at its price point of RM118. The sweet and sour elements from the preserved papaya and mango as well as the crunch from the crispy yam, crispy fritters and peanuts made the yee sang a flavourful starter course. Portion-wise, it was good for 10 pax.
The Sea Cucumber Stuffed with Seafood Paste and Dried Shrimps (RM218) came with Sea Cucumber, Mined Pork, Fish Pate, Water Chestnut, Chinese Parsley and Dried Shrimps.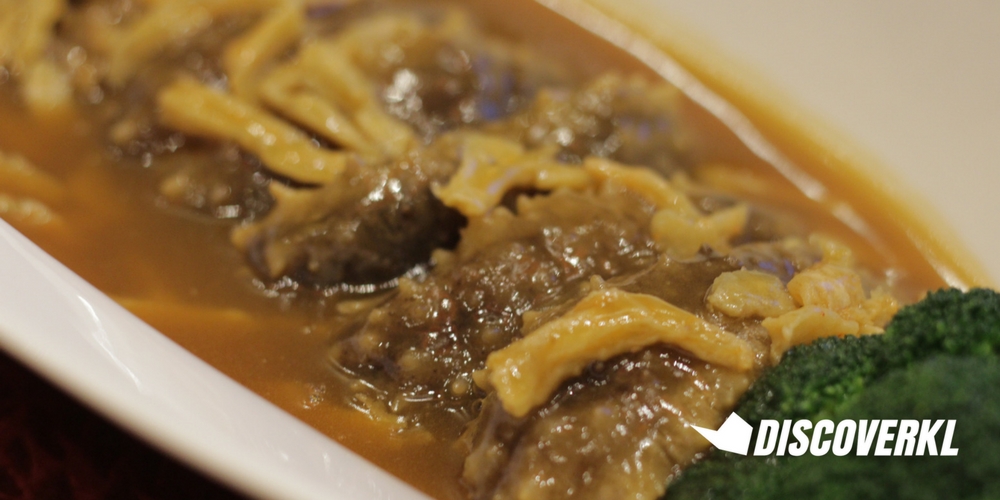 Sea cucumbers are a common Chinese New Year staple and at first bite, you'd be able to taste the freshness of the sea cucumbers which has a slight gelatinous texture to it. It's chewy and the sea cucumbers managed to nicely absorb the flavours of the sauce it came with.
The dish is high in collagen and is suitable for women too, so it's an added plus point that it's delicious.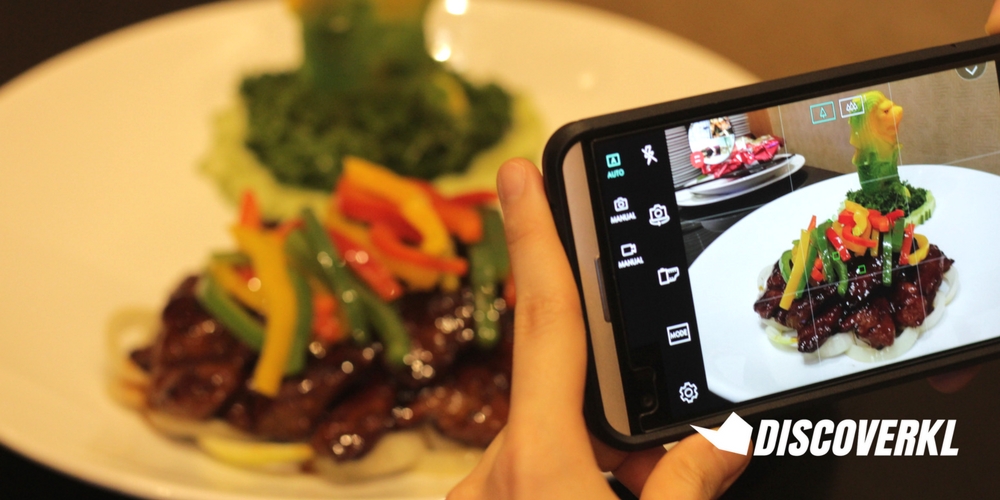 The "Zhenjiang" Style Ibérico Pork (RM118) consists of Zhenjiang sauce, Ibérico Pork, Green and Red Peppers and Onions.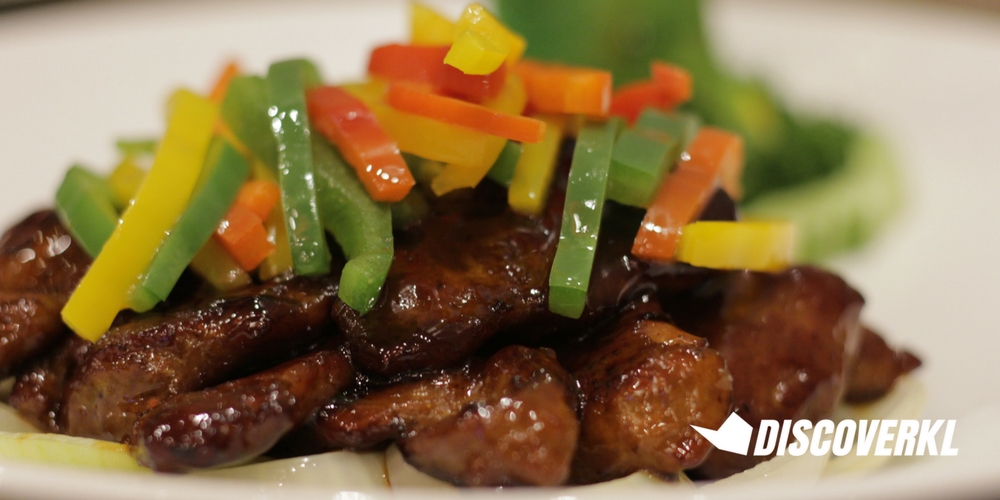 Personally, I'm not a huge fan of pork but I found this dish hard to resist. Bathed in a peppery ocean of Zhenjiang sauce, the Ibérico Pork was incredibly tender and was effortless to consume. The Red Peppers and Onions were sweet and crunchy, the perfect compliment to the pork itself.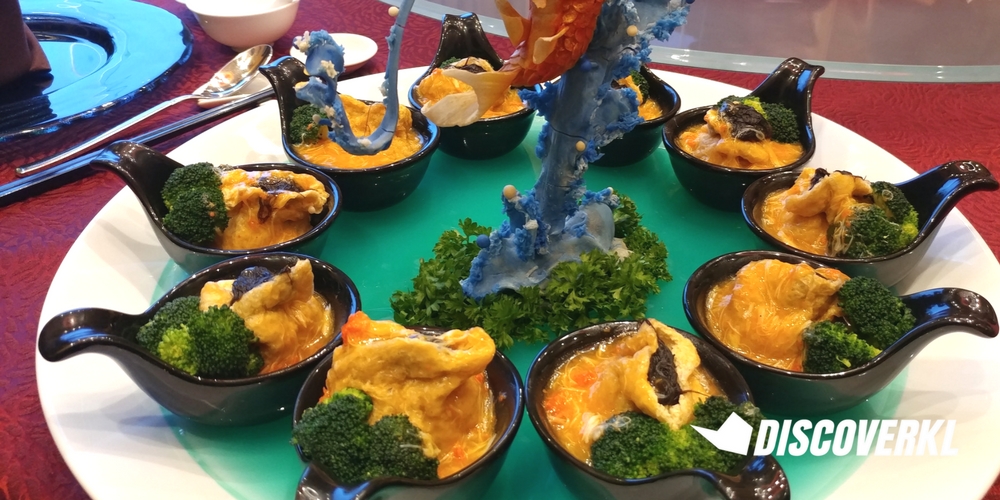 As for the Prosperity Bags Stuffed with Seafood Paste (RM98), it came with Meat, Misuzu Aburage, Brocolli, Crab Meat, Crab Roe and Hua Tiao.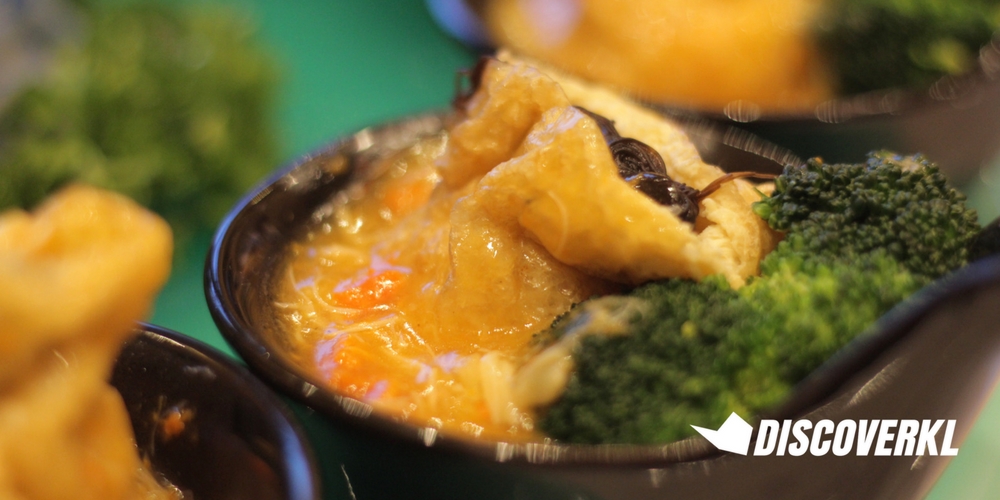 This dish was in a class of its own and we found the meat to be sweet and soft, the sort that melts in the mouth. Misuzu Aburages are tofu pouches commonly used in the preparation of inari sushis, so it's nice to see how it is incorporated into a Chinese cuisine for a change. It's also no surprise that this was the first dish to be cleaned off the serving platter completely!
Over at Ming Ren Restaurant (just a stone's throw away from Imperial Rama), the emphasis is placed on the Cantonese culinary methods.
A 6-pax meal at Ming Ren Restaurant is priced at RM588 and a 10-pax meal is priced at RM988. Alternatively, you can opt to order from the a'la carte menu as well.
Located on Level 2 of the Maxims Hotel, some of the meals you can look forward to at Ming Ren Restaurant are the Honey Roasted Hong Kong Style Chicken Wings and the Szechuan Style Steamed Turbot.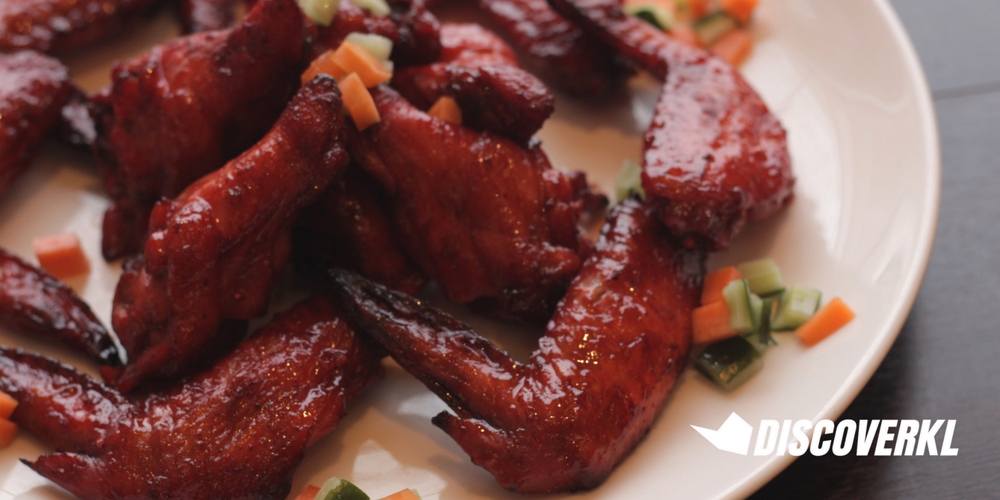 The Honey Roasted Hong Kong Style Chicken Wings (RM48) are best eaten with your hands so don't be afraid to get 'em dirty!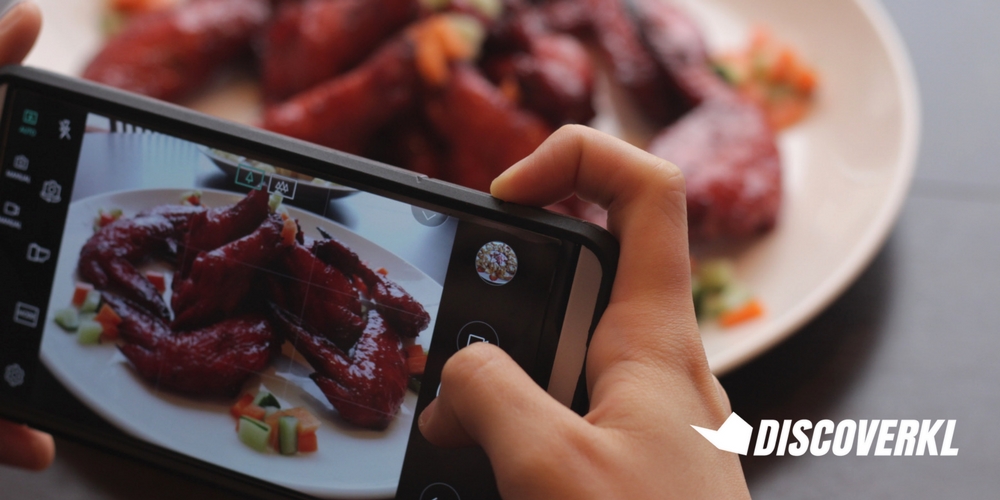 Glazed with honey, the resulting flavours are sweet and slightly smokey. The roasted wings were lean and flavourful down to the bone.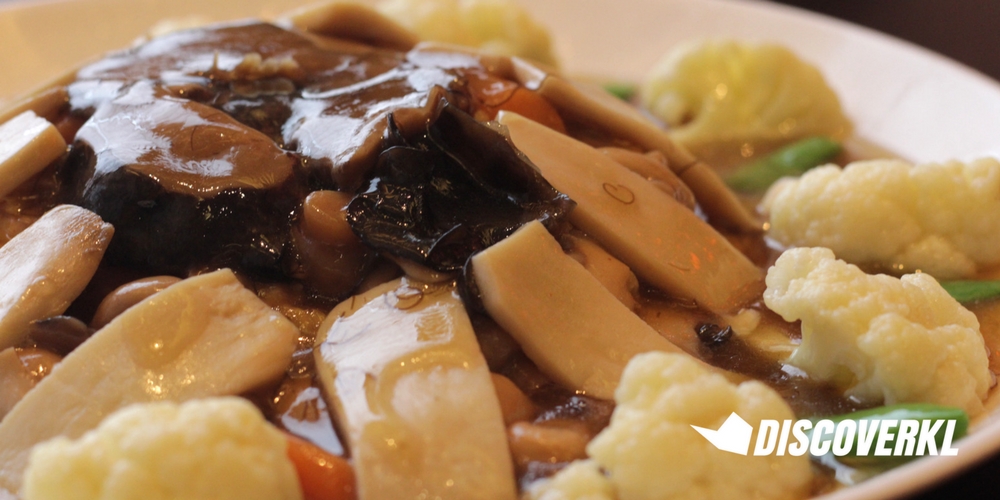 The Braised Assorted Vegetables with Fatt Choy (RM35) was fresh and frankly did not need much flavours to allow it to stand out.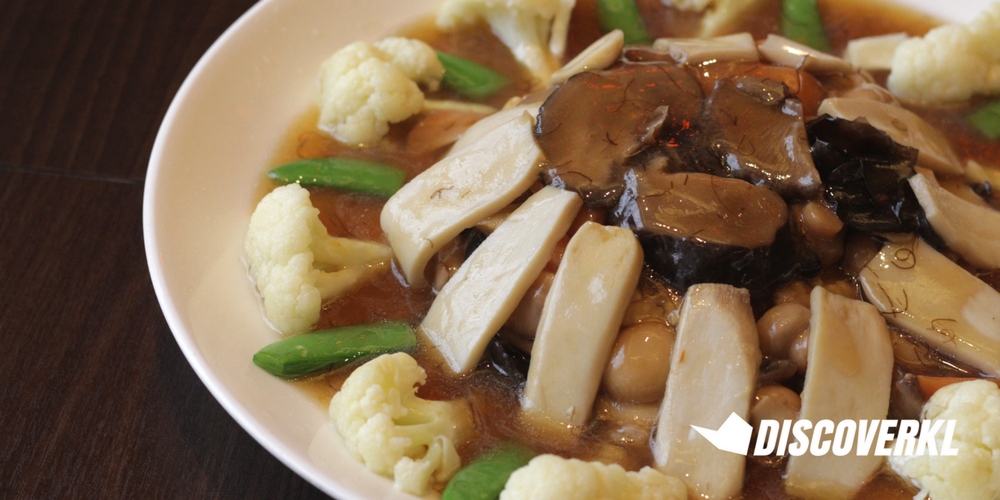 The snap peas and cauliflowers were crunchy and sweet and it's interesting to note that they were enjoyed around the table pretty quickly, even with the other strong contenders too.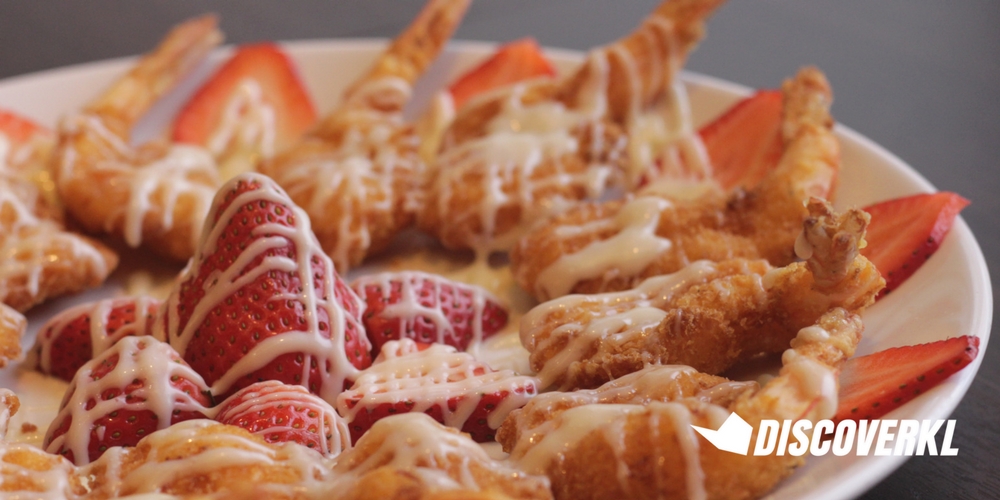 The only downside to the Deep-Fried Crispy Prawns and Mayonnaise (RM80) was that there wasn't enough. 😛 Highly indulgent, the prawns also paired surprisingly well with the mayonnaise strawberries which were particularly juicy.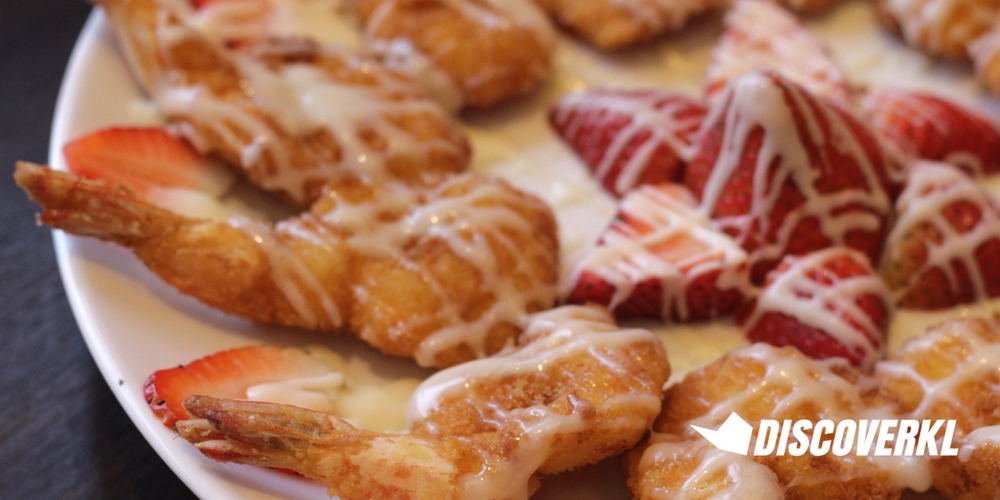 The 12 deep fried prawns, though breaded, did not mask the taste of the seafood, which is a testament to how fresh they were.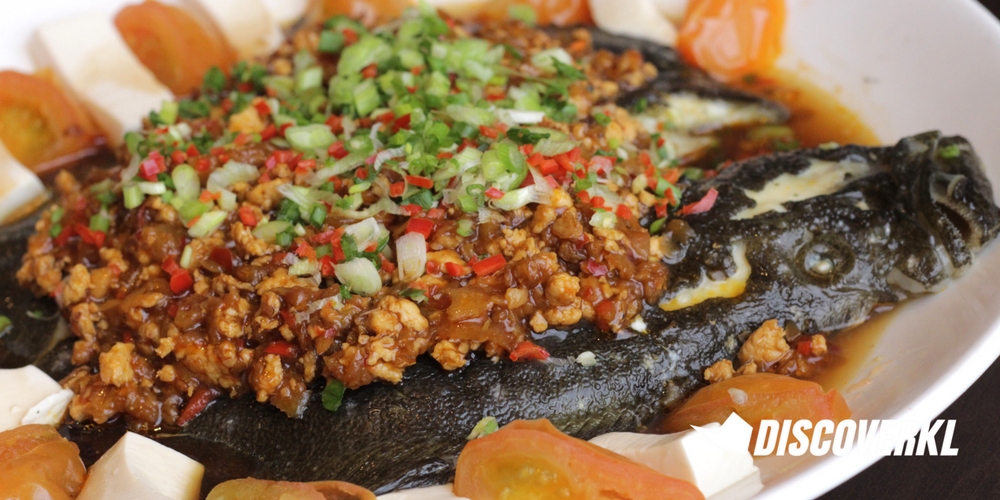 The Steamed Turbot, Szechuan Style (RM120) is a form of seafish and its flesh was soft, as it fell apart from the bone fairly easily. If I had to find a bone to pick with it, it's that you had best be thorough when removing the bones considering how it might have hidden bones beneath the flesh.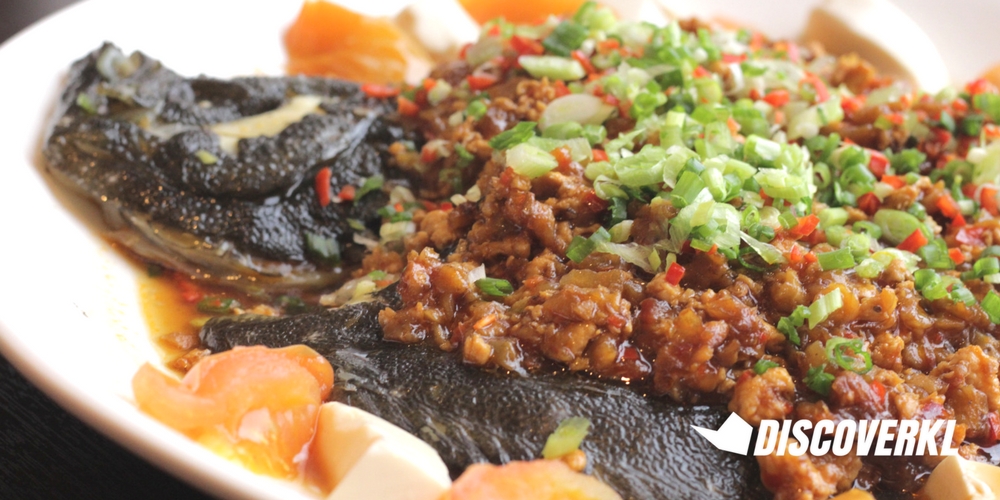 Other than that, the flesh absorbed the flavours of the sauce well.
All of these festive lunch and dinner set menus will be available starting from Chinese New Year Eve on February 15 to March 2.
Imperial Rama Restaurant
Hours: 12pm-3pm, 6pm-10pm, daily
Address: 2nd floor, Maxims Hotel
Ming Ren Restaurant
Hours: 12pm-3pm, 6pm-10pm, daily
Address: 2nd floor, Maxims Hotel