A floppy disk (or a diskette) is essentially the predecessor to our nifty pen drives and microSD cards. They were an almost universal tool from the late 1970s into the 1990s and were used as a primary data storage mechanism and then, a file transfer system.
If you were born by the '90s you might have seen it in your parents' work bags or on a computer table.
Nowadays, it's either regarded as trash or a vintage collectible. But to others, it's a source of income and expression of creativity.
Flipping Floppy Disks For A Better Future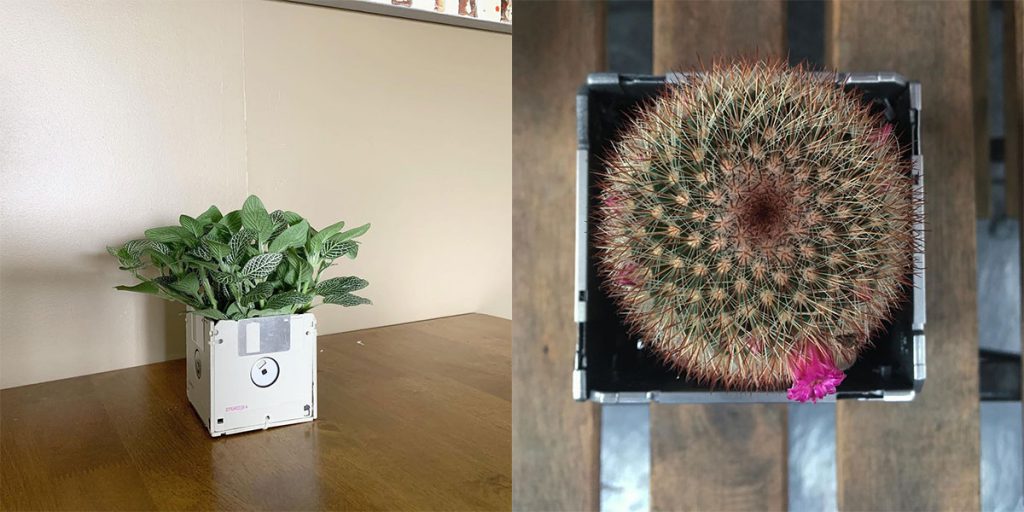 Pokok.Kita was founded by 23-year-old Khairul Anwar Abdul Rahman, a Mechanical Engineering student who stumbled upon his late father's stash of diskettes at home. Having been told that they're of no value by a recycling center, he decided to turn them into planters instead.
Not long after, more people learnt of his creative project and started placing custom orders for the creative planters.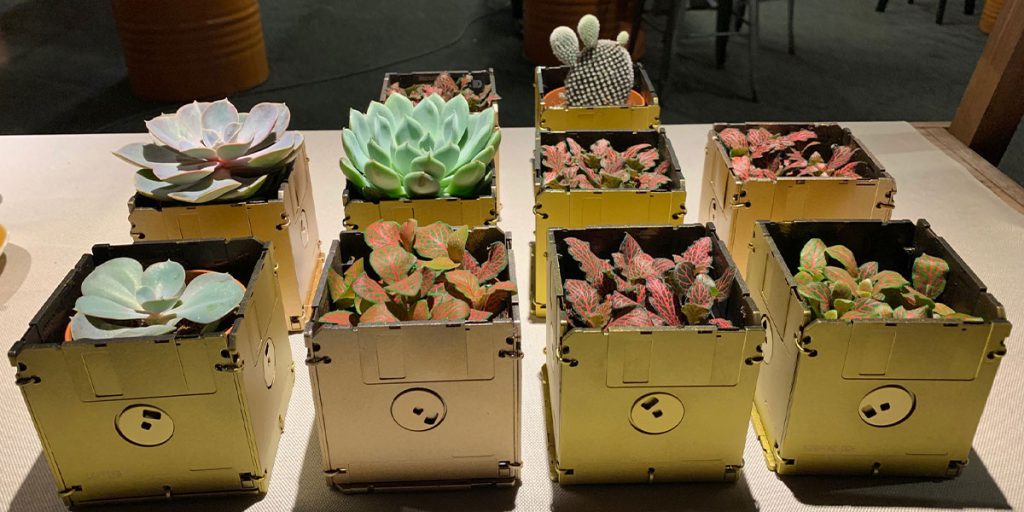 The company was born in March 2019 with the aim of making the world a greener place. Focused on selling succulents, indoor plants and cactus for decor, their USP lies in the pots being made from recycled products.
But despite using recycled materials, the diskettes go through a stringent process to ensure that only the best are used for the creation of the planters. They have to be:
Clean from stickers
Scratch-free
Strong enough to withstand the pressure of being drilled
After being selected, they're cleaned, drilled through, joined with cable ties and occasionally sprayed. Each planter is made from 5 diskettes.
More Than Just Planters
"Pokok.Kita symbolises the togetherness and the unity of the people regardless of their ethnicity, gender, religion or size. It represents how people with different backgrounds (like diskettes and plants) can be combined to create something beautiful and functional to the community."

Founder of Pokok.Kita, Khairul Anwar Abdul Rahman
Together with his partner, 22-year-old Nur Kamelia Ahmad Kamal, who is an Accounting student, they source for these beautiful succulents from local plant nurseries.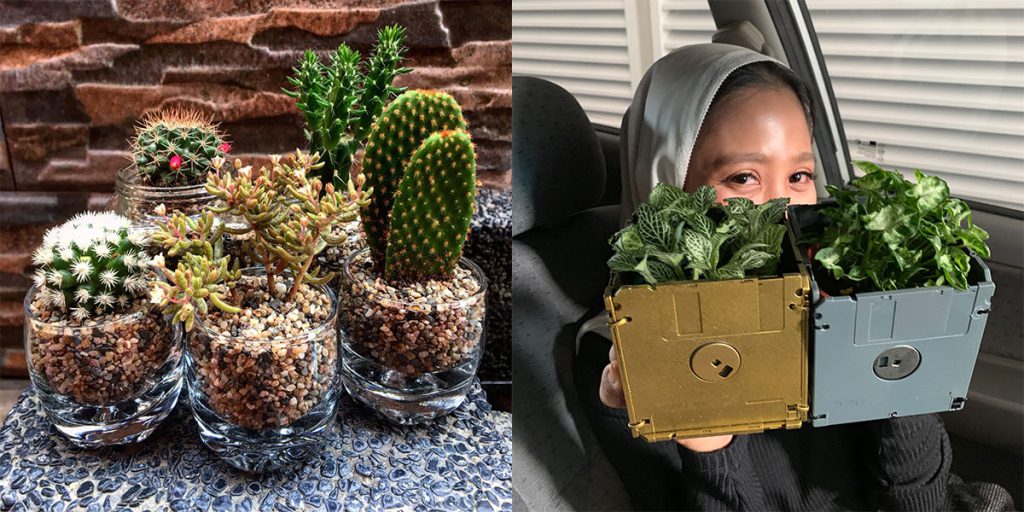 With two types of planters available, these are their prices:
Box Planter + Plant: RM20-22 depending on whether the box planter was repainted
Glass Container: RM15 each
Plant alone: RM10 per pot
They even process orders for plants other than succulents for an additional delivery fee.
However, if you're afraid of accidentally killing a plant, these planters also double as storage boxes and even a keychain made from a single diskette.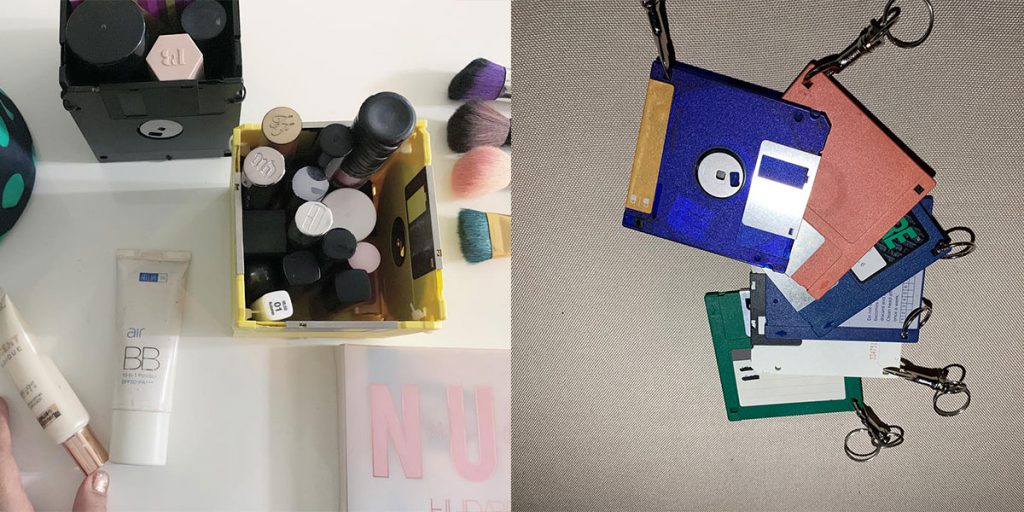 Or if you're up for the challenge of keeping a green child alive, the team behind Pokok.Kita is ready to guide you on care instructions to ensure a smooth adoption.
But should you already have your own plant, it's advisable to use a medium-sized pot for the perfect fit in their box planter.
The Final Spray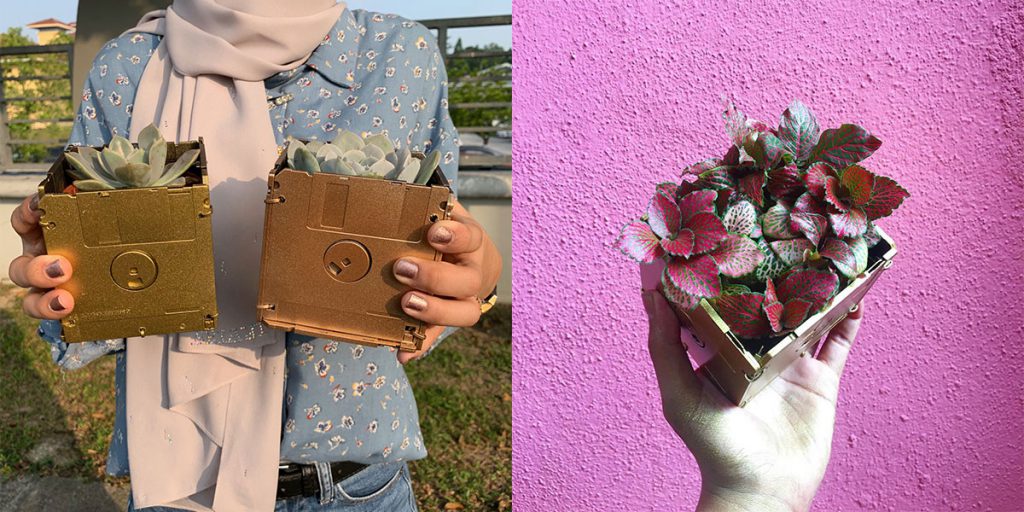 "So far, we've been receiving very good feedback from everyone. They love the idea of recycling old materials to create something new. This encourages us to keep doing more and more without looking back," shared Khairul.
Their gold-coloured box planter is said to be their bestseller thus far. The elegant golden look easily pairs with plants and gives a pop of colour for some vibrancy on a desk. 
With that being said, they're currently working on upgrading their products into crystal clear box planters made from recycled CD cases. 
"A CD cover has a clear and transparent body. This property gives it a unique edge as you'll be able to see into the soil and perhaps the structure of the plant itself. It could even become a terrarium-like product," said Khairul.
If you're interested to give Pokok.Kita's products a go, follow them here.
Pokok.Kita
Website: Pokok.Kita
All Image Credit: Pokok.Kita