The indie scene has been on a gradual blossom, made apparent with the mushrooming of local acts performing around town. If you grew up listening to local radio stations, you'd probably recognise names like Bunkface, Hujan and Popshuvit.
Fast forward to today, we've got a larger community of indie artists like Talitha Tan, Ryot Jones, Kidd Santhe, NYK and many more headlining performances and opening for larger artists themselves.
Being an indie music aficionado myself (and by that I mean 70% of my saved songs on Spotify are indie bands), it's always nice to discover local talents on a night out.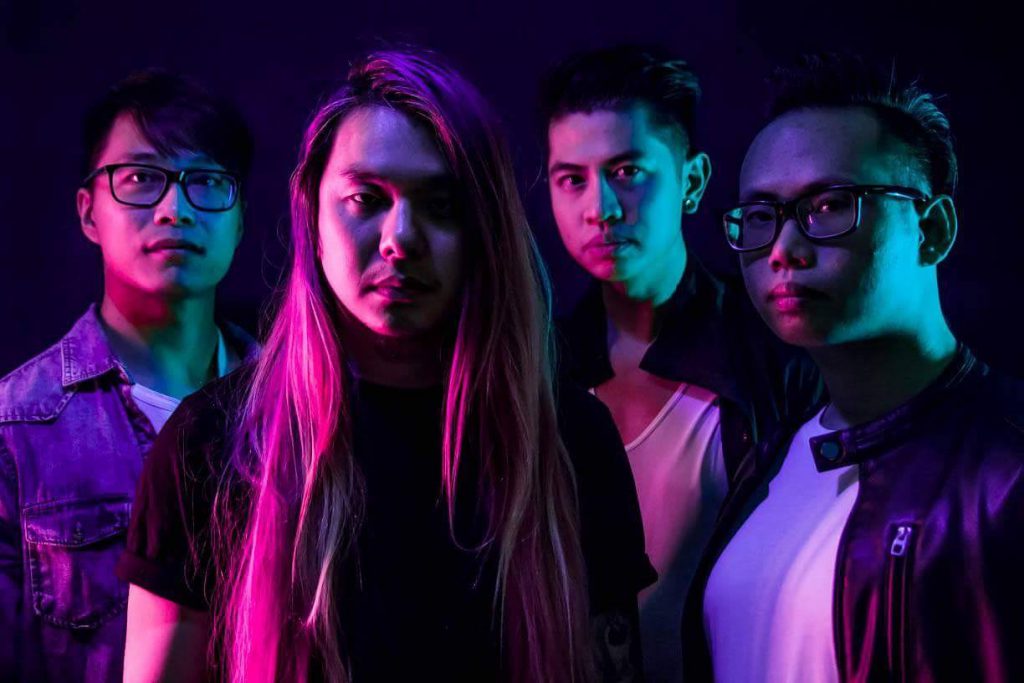 Recently, we spoke to Darren Teh of An Honest Mistake to find out a musician's guide to the best places in KL to hit up for live music.
An Honest Mistake is a local 4 piece pop punk band that debuted in 2008. Currently they've got Darren Teh (rhythm guitar and lead singer), Leonard Chua (lead guitar), Tomas Tam (bass) and Ian Ng (drums) on their team.
They're part of Universal Music Malaysia and have released five albums, toured around Asia to Thailand, Singapore, Indonesia, India, Korea, Taiwan and the Philippines, and have shared the stage with international acts like Boys like Girls and Against the Current.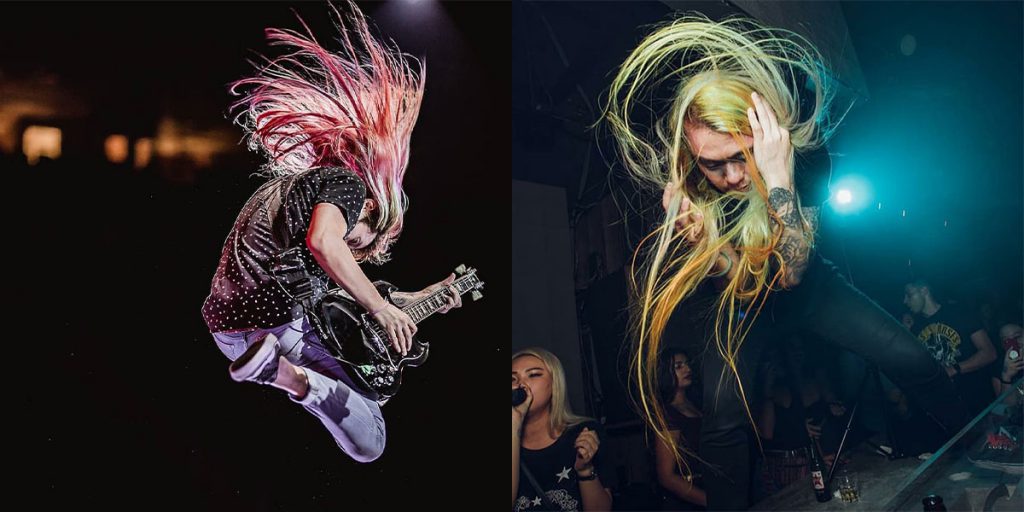 This band was started by Darren Teh, who's also an event organizer and ex-English lecturer who's currently managing Nadhira, a singer, songwriter and model. Previously he's worked with a few notable names such as Charis Ow, Elizabeth Tan, Aisyah Aziz, and Sazzy Falak.
Hence, I just had to pick his brain on the best places to hit up for local gigs in KL. Because who else better to get music recommendations than from a musician and artist manager himself? Here are some spaces to hit up based on your preference.
For local indie acts
These spaces host independent bands that are usually newer to the scene.
1. Merdekarya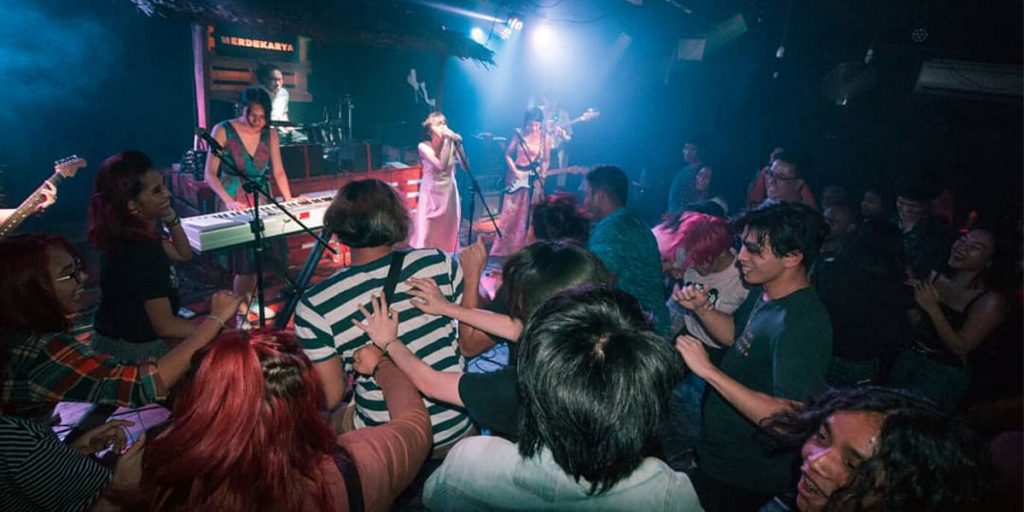 Pronounced as mer-day-kar-ya, Darren shared with us that this live music and event venue is the first platform budding artists would debut at before "they graduate to other venues".
Though they started off with a rustic and bare interior, it has transformed into a grungy space which was apparently achieved by upcycling discarded wooden pallets and spindles found by the side of the road.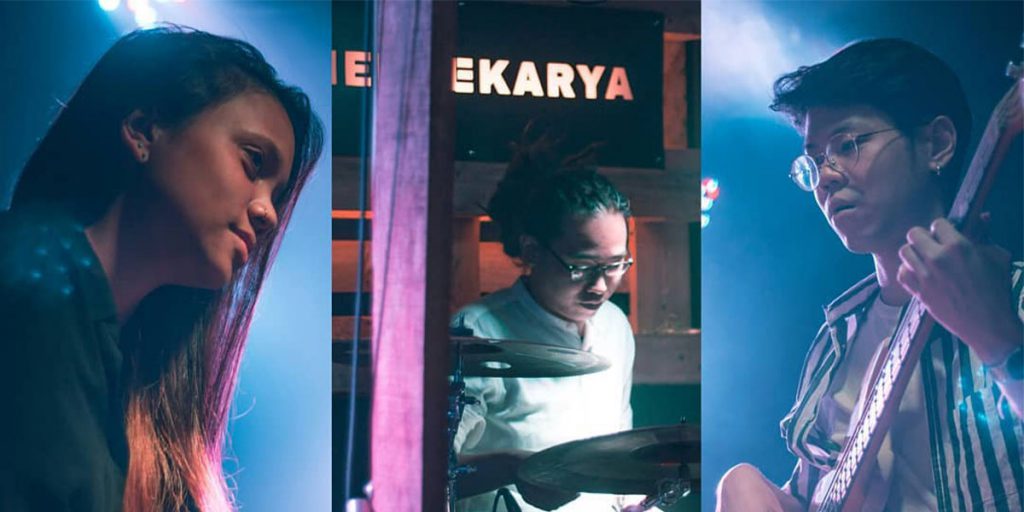 Located in Jalan Gasing, this indie spot also sells independent Malaysian books, music and other cool stuff besides serving RM10 beers, tuak and liquers all night. Judging from the website, the genre of music ranges from Folk Rock to Funk Folk and Blues Folk. However, on some days you'd also get alternative post-rock, rap rock, blues rock and even metal.
Even if you're not one for music, they've got a Diner Bar downstairs that runs from 6.30pm till midnight for dinner and drinks.
Admission Fee: RM20
Live Music: Between 9.30pm-11.30pm
Address: 352, First Floor, Jalan 5/57, Bukit Gasing, Section 5, 46000, Petaling Jaya
Website: Merdekarya
Tel: 016-2071 553
2. Sifters Asia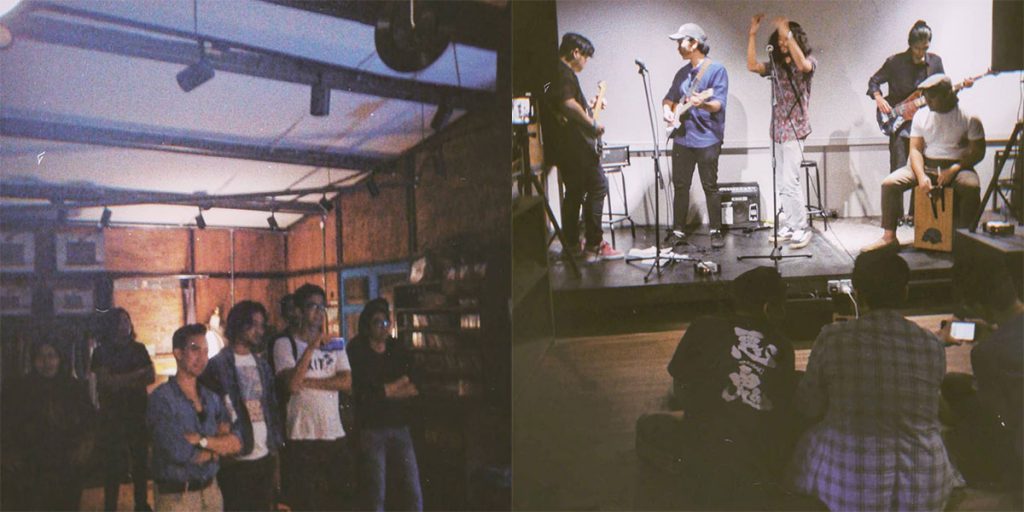 "It's a small space at Gasket Alley. Pretty new as compared to the rest. But they usually host acoustic acts. It's like a listening room," Darren said.
This event space doubles as a record store that sells used vinyls from RM30. Look out for their "Little Nook Sessions" that's a series of intimate live shows to showcase homegrown local talents from Malaysia and the Southeast Asian region.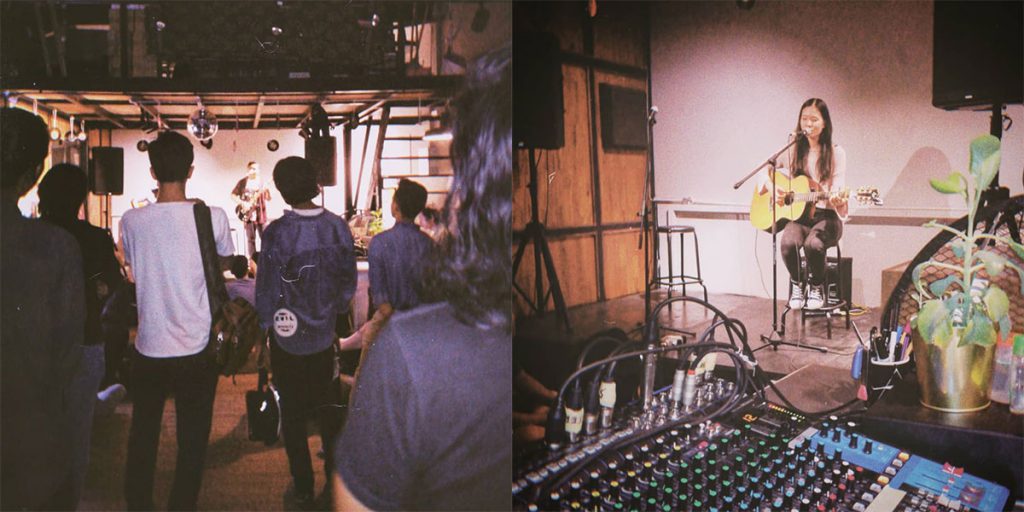 Judging from their Instagram feed, we'd say it looks like a pretty rad spot to chill with a couple of friends and listen to live music.
Admission Fee: From RM20
Address: Level 1, Foundry, The Gasket Alley, Level 1, Lot 15, Section, Jalan 13/6, 46200 Petaling Jaya, Selangor
Website: Sifters Asia
Tel: 014-333 5992
3. ATAS by Bijan Fx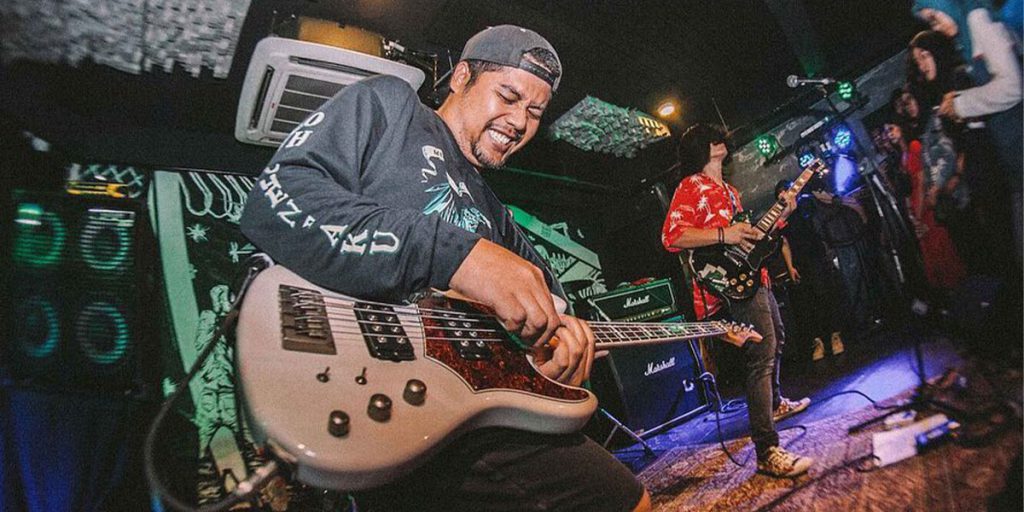 "Super cool venue, very well equipped because the owner (who runs this place) is a sound engineer himself and used to play in a band," Darren said.
Based on that sentence, we were sold and the pictures do not disappoint either. From the looks of it, the space is intimate, small and sports neon graffiti; perfect for your grunge concert photos.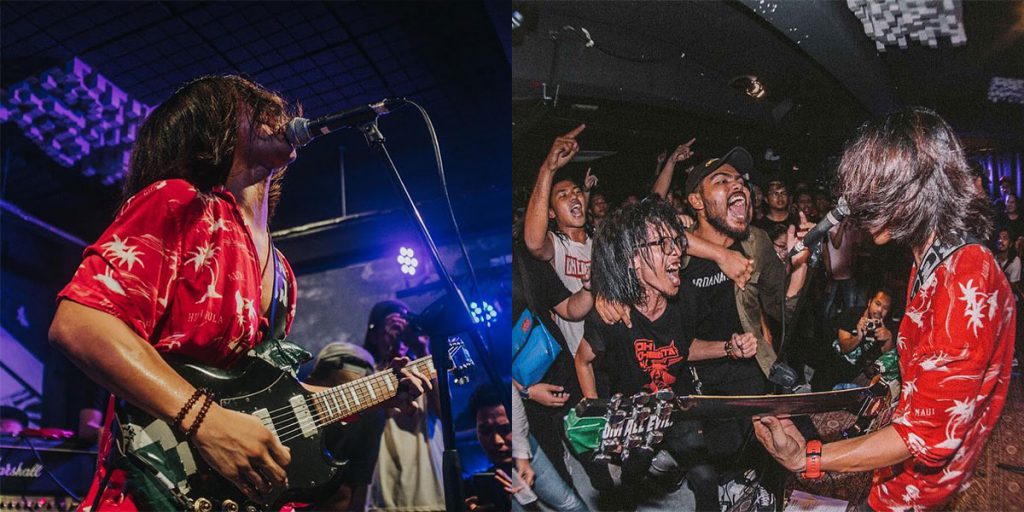 Located in Kelana Jaya, check out their Facebook and Instagram pages for updates on the latest gigs they'll be hosting!
Admission Fee: Dependant on the event
Address: F-5-1, Level 5, Parklane Commercial Hub, Jalan SS7/26, Kelana Jaya, Petaling Jaya
Website: ATAS by Bijan Fx
Tel: 012-217 8534
4. Russell's KL
"I haven't been there but they seem to have a lot going on," Darren said of this space.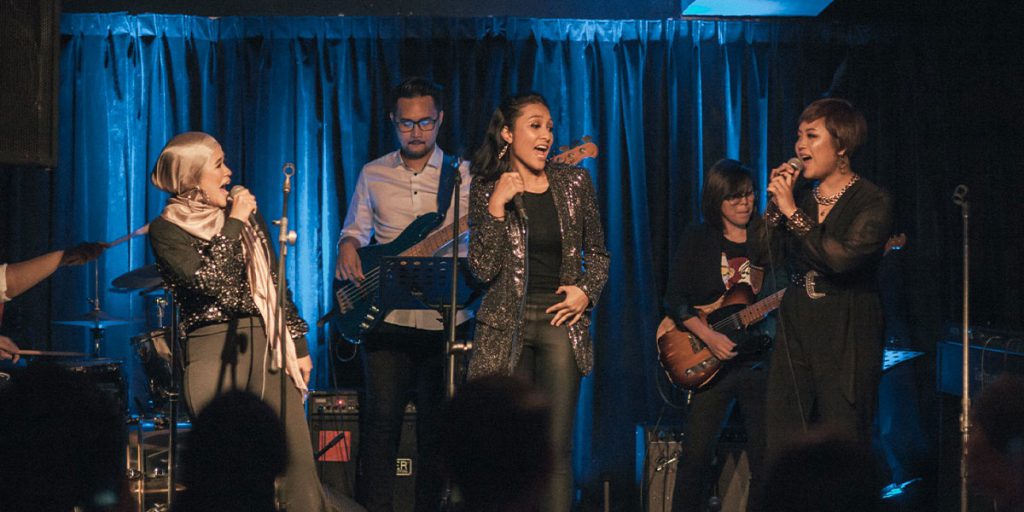 That phrase seems pretty much in line with how Russell's is being coined as KL's best kept secret that's founded by Malaysian artiste, Russell Curtis.
Dimmed lights, silky curtains and soul-coustic jams, they appear to have a larger pool of a more matured audience. Perhaps it's due to the type of music genres performed here.
Nevertheless, they are said to feature some of the best music performances in town. If you're into acoustic covers and originals, pop and soul-coustic jams, this could be your next classy but chill watering hole.
Admission Fee: RM30-RM40
Address: 135a, Jalan Aminuddin Baki, Taman Tun Dr Ismail, 60000 Kuala Lumpur
Website: Russell's KL
Tel: 012-300 9083
For a rojak of creativity
These spaces host a wide variety of music genres and creative acts such as spoken word and poetry reading.
5. Live Fact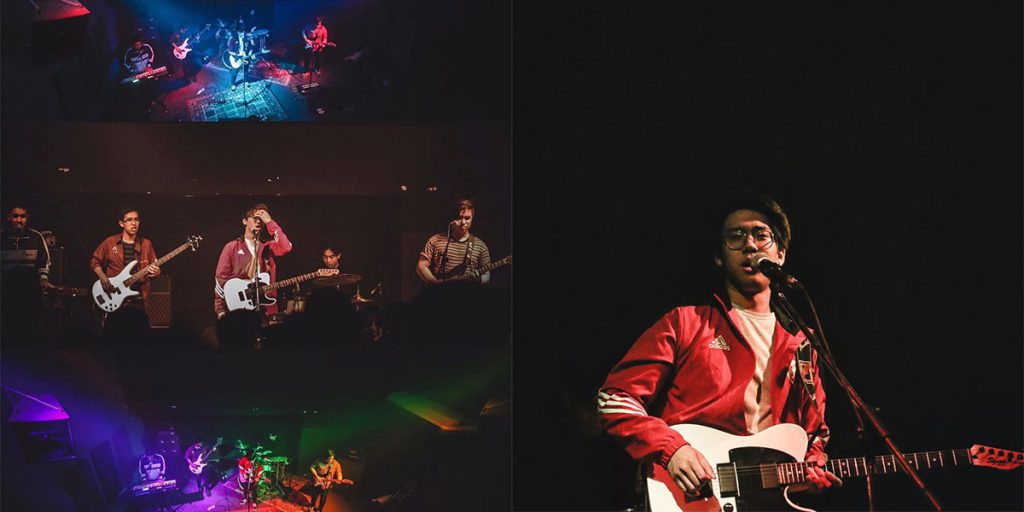 Founded by three scene cultivators, Mak, Shane and Hwang, Live Fact is labelled as a DIY venue and space for gigs, band rehearsals, meetings and a space for those looking for an "unconventional gig space".
With one working in a Japanese shipping company, another a web designer and the third an artiste manager at Soundscape Records, they've hosted more than 100 local and foreign indie bands.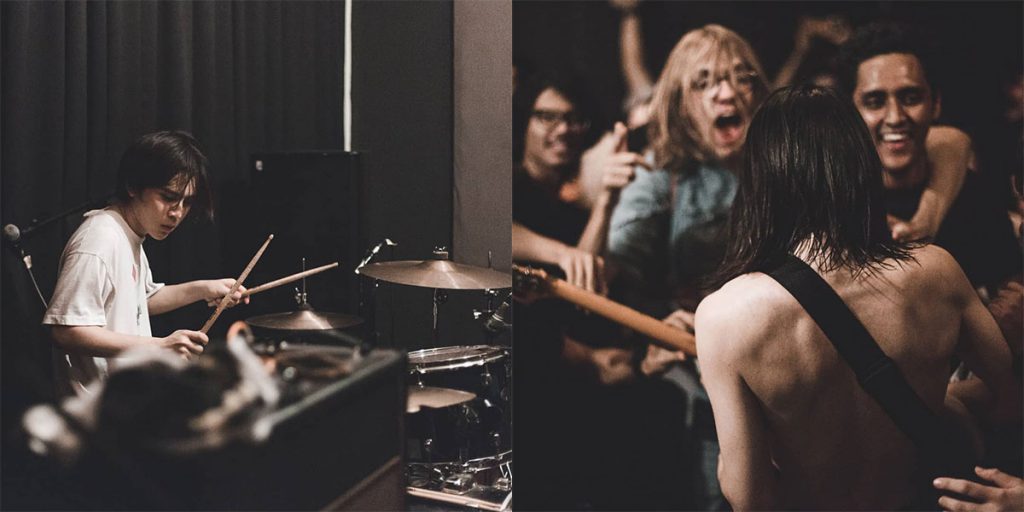 According to Darren, "Some of the coolest indie local and international acts have played there". These musically inclined talents are from Japan, Singapore, Germany, and Sweden, including Guthrie Govan, a UK-based guitarist who's part of The Aristocrats and the Hans Zimmer touring band.
Admission Fee: None, but gig tix can be bought from their Facebook page
Address: Level 2, 6, Jalan PJU 5/21, The Strand, 47810 Petaling Jaya
Website: Live Fact
Tel: 012-377 8558
6. InTun Nation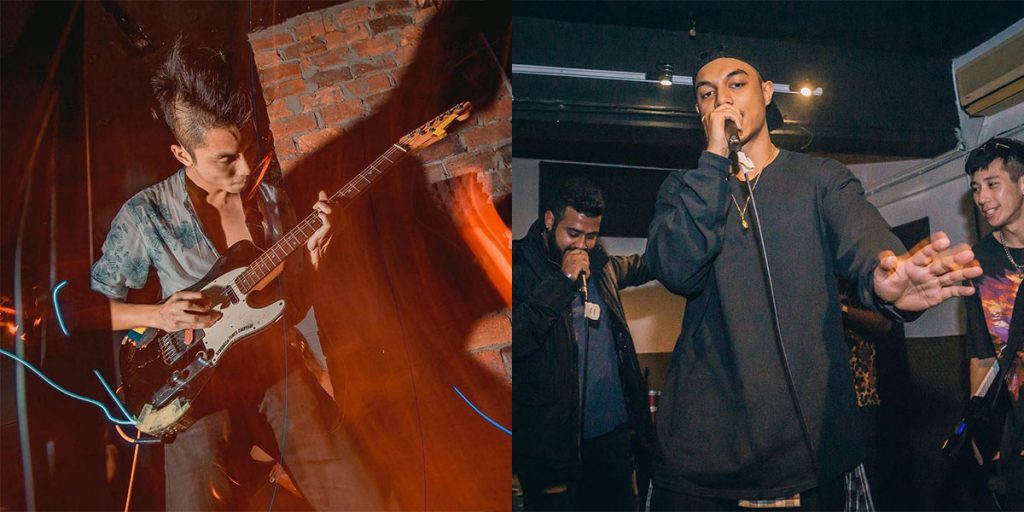 With their name aptly being a pun of their location, InTun Nation is a multidisciplinary creative powerhouse. According to Darren, they've hosted hip hop, punk and poetry slams.
Up to date, they've hosted multiple spoken word events featuring a few poets such as Alana Azlan, Azam Rais, Mulv Jones and Chris Tse. As for indie bands, they've had acts from Vietnam, Thailand and Australia.
We'd recommend checking out their Oral Fixation and Jack It! nights.
Admission Fee: RM20
Address: 147A Jalan Aminuddin Baki Taman Tun Dr. Ismail, 60000 Kuala Lumpur
Website: InTun Nation
Tel: 016-888 0407
7. The Bee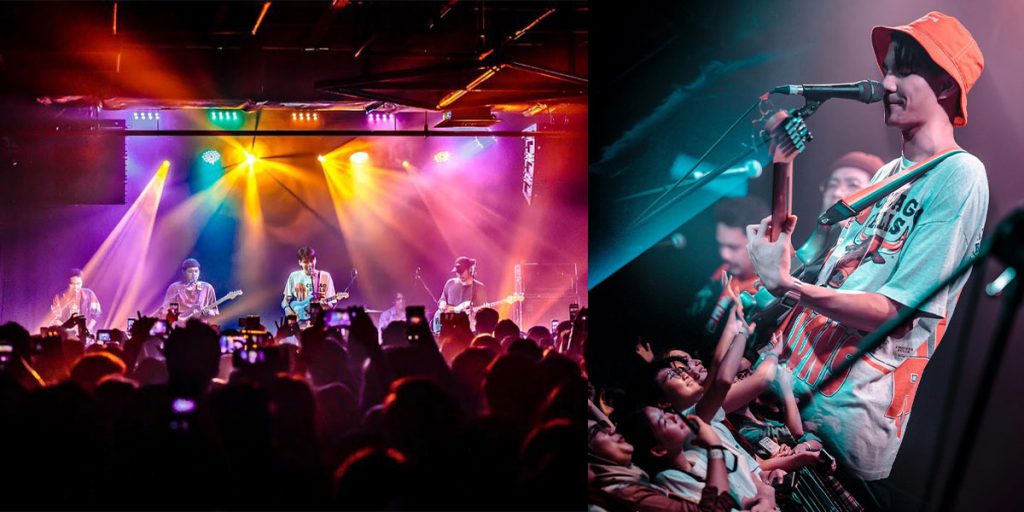 "The big stuff happens there. It's just been renovated. Looks even more amazing than it already is," shared Darren.
It won't be a complete live music listicle without the mention of The Bee. Known for hosting major international acts such as Phum Viphurit, Bazzi, Ruel, Alextbh and Masego, this place is no stranger to live music enthusiasts.
Plus, it's in a pet-friendly space that allows you to chill with your fur-friends outside.
Admission Fee: Dependent on the event
Address: 36B, Block C, Level G2, Publika, Solaris Dutamas, Jalan Dutamas 1, Kuala Lumpur
Website: The Bee
Tel: 03-6201 8577
8. SkyArk Event Space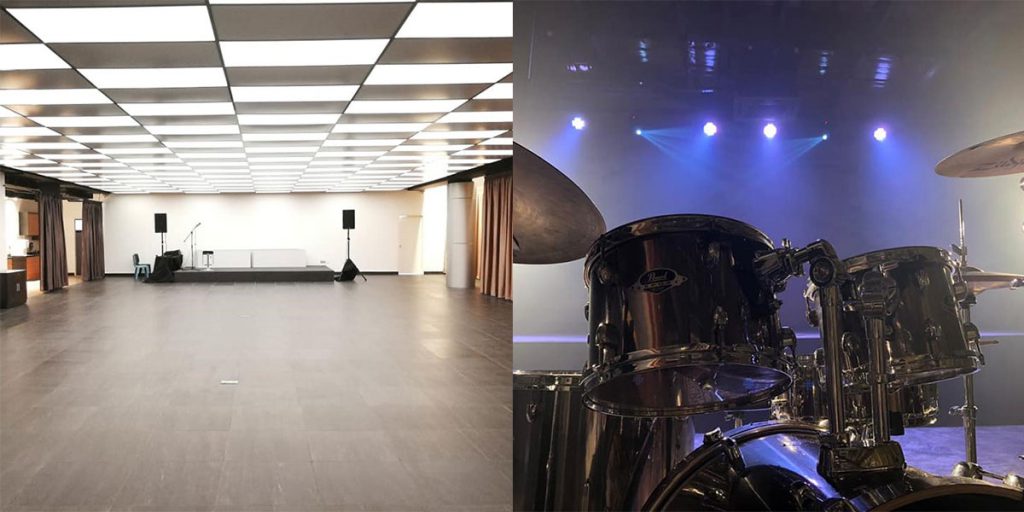 Located on the third floor of Lakeville Lifestyle in Taman Wahyu, this event space comes fully equipped with instruments, lights and a solid sound system. They're able to accommodate up to 200-300 pax in their Lumineaux Hall with colour-changing tile ceilings.
Darren also shared that they've previously hosted anime-centric bands and heavy metal music events.
Admission Fee: Dependent on the event
Address: 3-10, Lakeville Lifestyle Shoplot, Jalan Sibu, Off, Jalan Kuching, Taman Wahyu, 51200 Kuala Lumpur
Website: SkyArk Event Space
Tel: 012-319 3668
For jazzy vibes
These were probably one of the first live music venues to exist till today. Hence they've earned the reputation as "the usual's" as shared by Darren
9. No Black Tie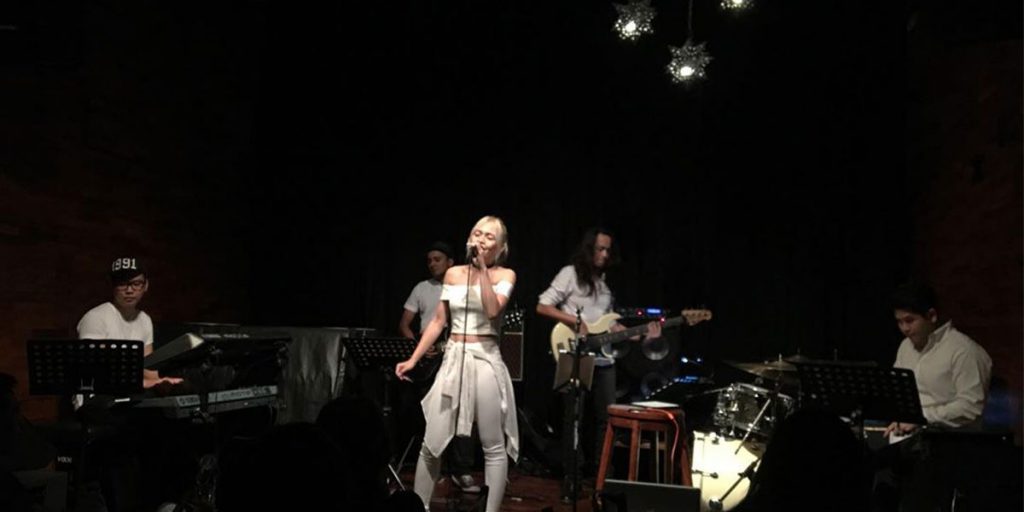 Jazz, wine, food and records, No Black Tie was started in 1998 by Sarawakian born-US trained classical pianist Evelyn Hii. With a mix of international and local acts, they've got singer and songwriter nights, quartets, as well as sushi and jazz nights.
Tickets for each performance are sold with and without meals. However, they've also got a selection of liquors or cheese and cold cut platters with wine for an evening of fine music and dining.
Admission Fee: Dependent on the event
Address: 17 Jalan Mesui Off Jalan Nagasari 50200 Kuala Lumpur
Website: No Black Tie
Tel: 03 2142 3737
10. Alexis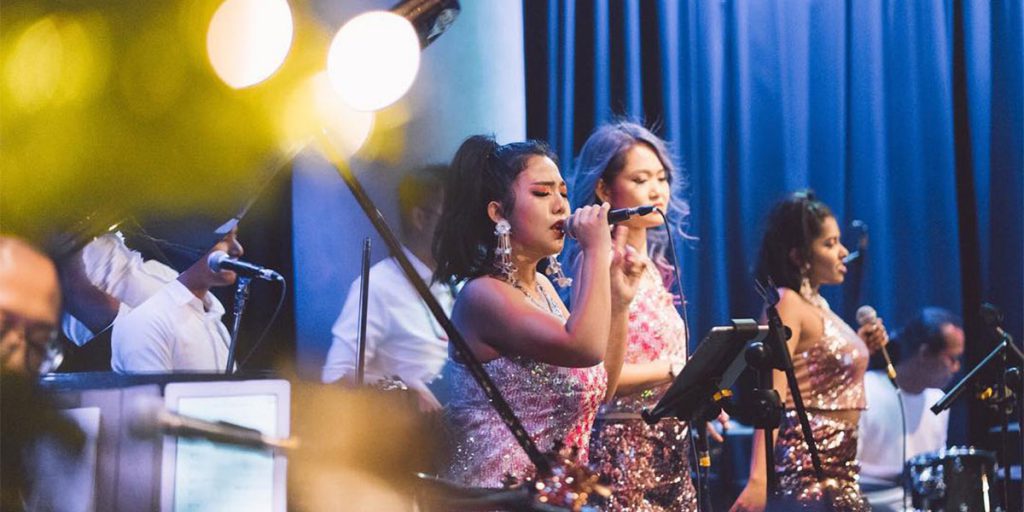 Established since 1995, Alexis has up to 5 different locations around the Klang Valley thus far. Award-winning interiors, delicious palate pleasers and the finest live bands, this is the place to be for some good ol' jazz gigs.
Head over every Friday and Saturday evening for some live jazz bands along the likes of old school rhythm and blues or funk.
Admission Fee: Dependent on the event
Address: Alexis Bangsar Baru, 29 Jalan Telawi 3, Bangsar Baru, 59100 Kuala Lumpur
Website: Alexis
Tel: 03 2284 2880
For clubbing and high energy feels
11. Le Noir KL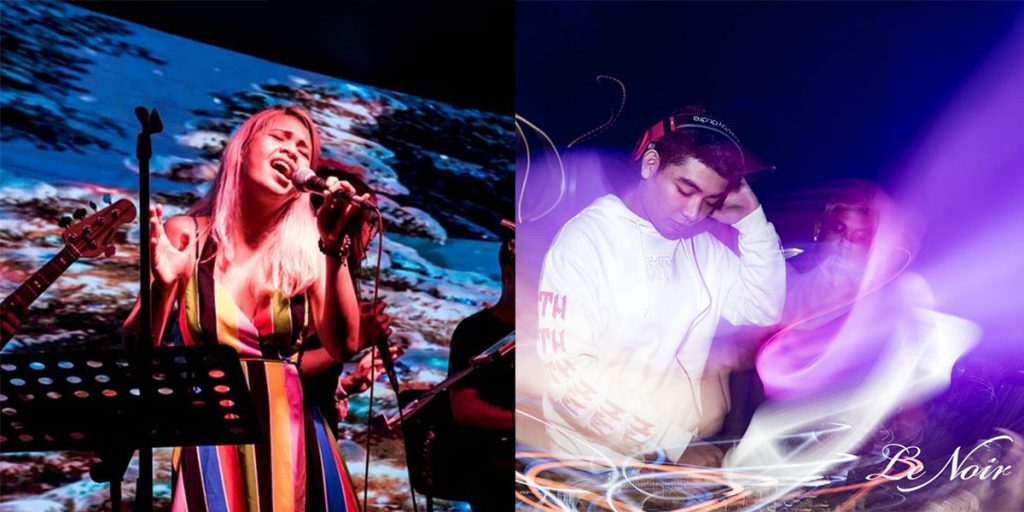 Unlike most live music spots that would be hosted in cozy bar settings, Le Noir KL is said to be a premium nightclub located in TREC. Spanning across three floors, it features a live music stage with an alfresco bar and restaurant area, club and roof terrace.
Over the years, they've successfully hosted a few local and international acts such as Acoustic Fourplay, DANI, StanKonnexions, Melissa Indot and more.
"Some local acts have played there but they would usually end up doing covers," shared Darren.
While drunkardly singing along sounds fun, they've also got a steady line-up of DJs for you to dance the night away with.
Admission Fee: Cover charges may apply after 11pm for the club.
Address: Unit H-G-07, The Hive, TREC, Jalan Tun Razak, Kelab Golf Di Raja Selangor, 50400 Kuala Lumpur
Website: Le Noir KL
Tel: 012-224 5416
Feature Image Credit: Instagram User @jeremygigsatbp, @blimwgene