Chocolate is a dessert that's delicious, romantic, and helps satisfy our sinful cravings.
The array of chocolate options we have in Malaysia are never ending. And chocolates make for a relatively easy gift that's perfect to show your affection towards your loved ones. 
You can experience a whole new chocolate journey with Vyora Chocolates. With a unique presentation inside out, they hope to make their chocolates gift-worthy.
Founders, Nana and Kay have created a chocolate series that matches typical personality types.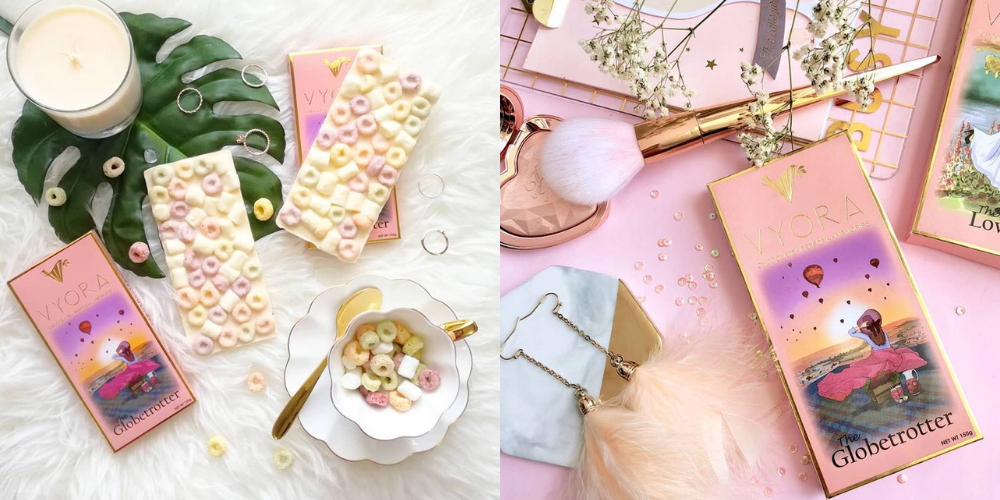 The perfect gift you could give someone who loves to travel would be the debut chocolate of theirs, The Globetrotter (RM29). It is a gorgeous and delectable white chocolate bar topped off with a mix of crunchy froot loops and chewy marshmallows.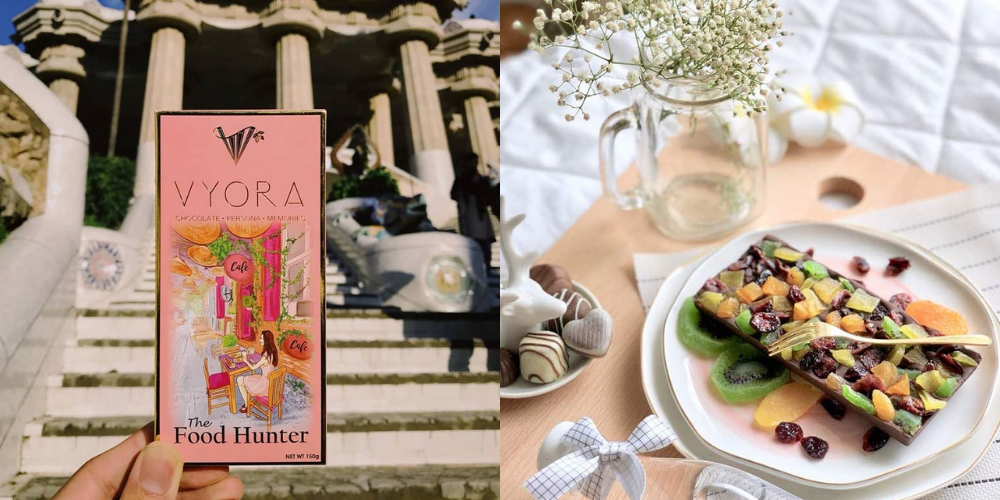 If you are someone who fancies dried fruits in your chocolate, The Food Hunter (RM29) would be the perfect choice. This milk chocolate bar is a mixture of colourful dried fruits like kiwi and apricot.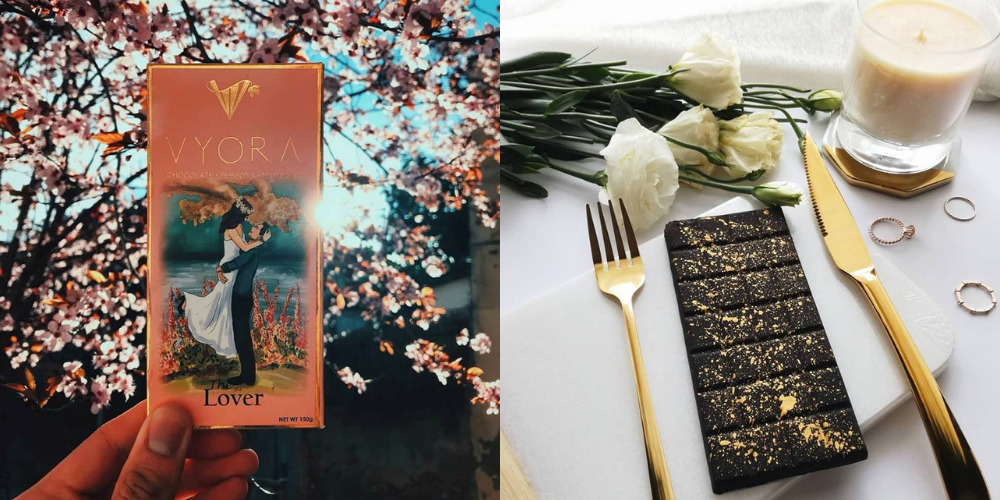 Since chocolate is known to be a romantic dessert, The Lover (RM29) is the perfect one to have if you would like to  surprise your other half. This graffiti dark chocolate bar is hand painted with edible gold dust, making it a one of a kind creation.
The inspiration of Vyora Chocolates came about through Nana as she's a sweet tooth herself and a full-time baker as well.
The baker also happens to be fond of beautiful and creative things. When she came across the various kinds of chocolates sold overseas, she was intrigued and took it as an opportunity to bring the idea back to Malaysia.
To make it all the more unique, both Nana and Kay decided to inject their very own twist by featuring characters and personalities into the chocolate instead of categorising it by mere flavours alone. The last touch to Vyora Chocolates is the fashion illustration figures which are featured on the packaging.
Vyora Chocolates had been experimenting and perfecting the flavours for about a year before they were formally established in January 2018.
The team is currently in the midst of perfecting more new flavours, so be sure to stay up to date through their site.
All Image Credit: Vyora Chocolate