Surprising someone with a gift doesn't have to be an over the top idea. Sometimes, it's the thought that counts.
Since bouquets and chocolates are quite common these days, surprising your loved ones with a nostalgic candy would, rest assured, be an interesting gift.
Like most, Aki, founder of Poplicious Candy Factory, adores cute little things. Hence came the idea of creating an adorable gift that's simple yet close to heart.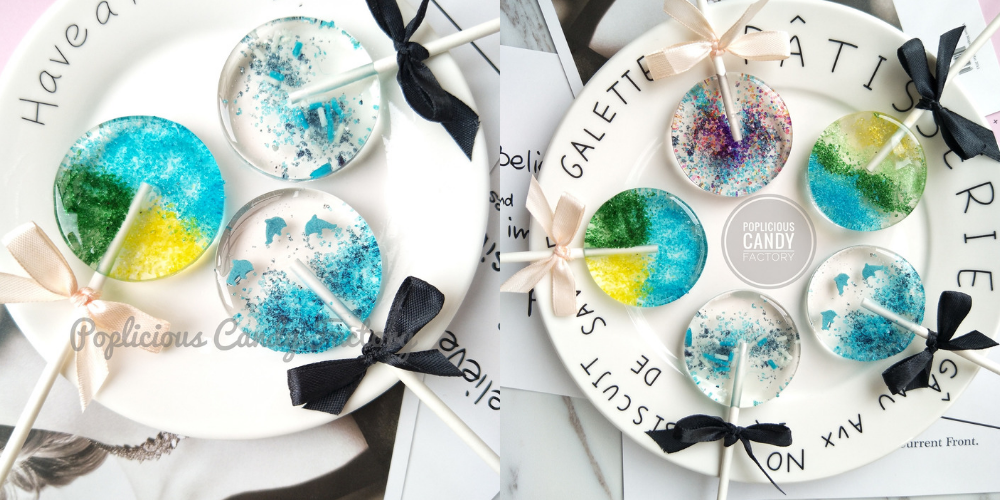 These beautifully crafted lollipops come in an array of designs (Wonderland, Sweet, Mystery Black, Colourful, Royalty Series etc). You can bet that regardless of what occasion it is, these would make for a perfect gift!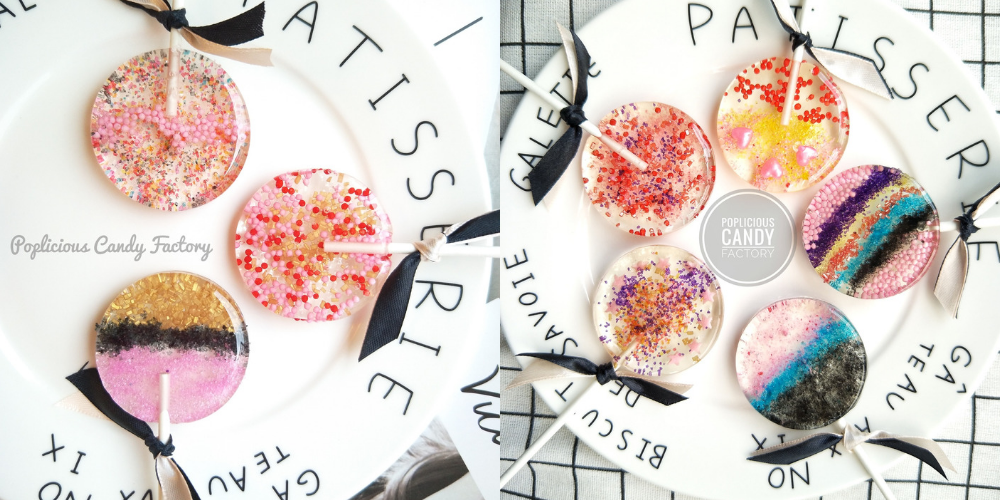 Aki was a flight attendant prior to diving into the F&B scene with her gorgeous lollipops. It all started from her love of sweet things and her desire to share her joy with everyone.
Creating an exquisite crystal lollipop might sound simple. However Aki does everything from scratch by her own – from the production to packaging and even coming up with unique designs that stands out.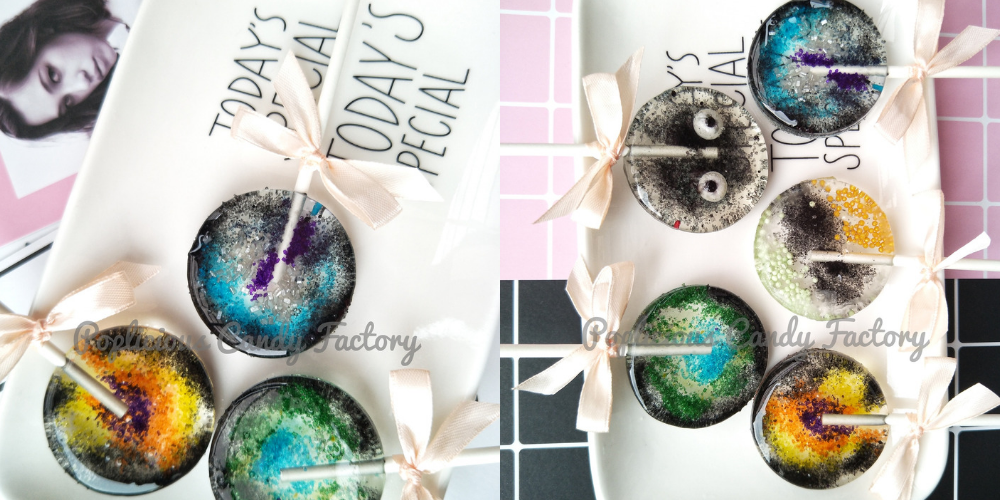 By having a variety of intricate designs, we probably wouldn't know where to start and which to choose from.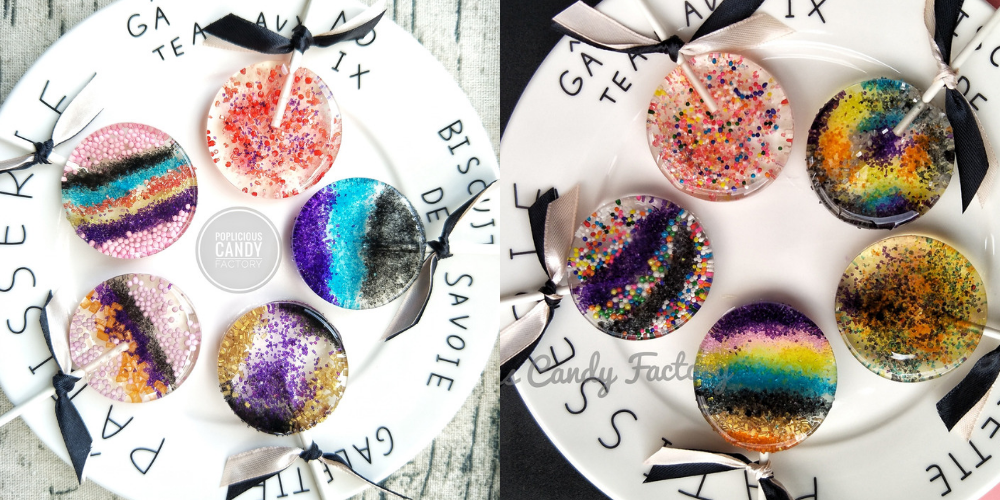 Poplicious' lollipop collection comes in 3 different sets.
You can opt for 3 lollipops in a set and this will cost RM47.70. A set of 5 is priced at RM79.50 and you can select any flavour that you want.
If you're looking to treat yourself, you can opt to purchase an individual lollipop for only RM15.90. Frankly, for such a pretty exquisite design, I'm all for it.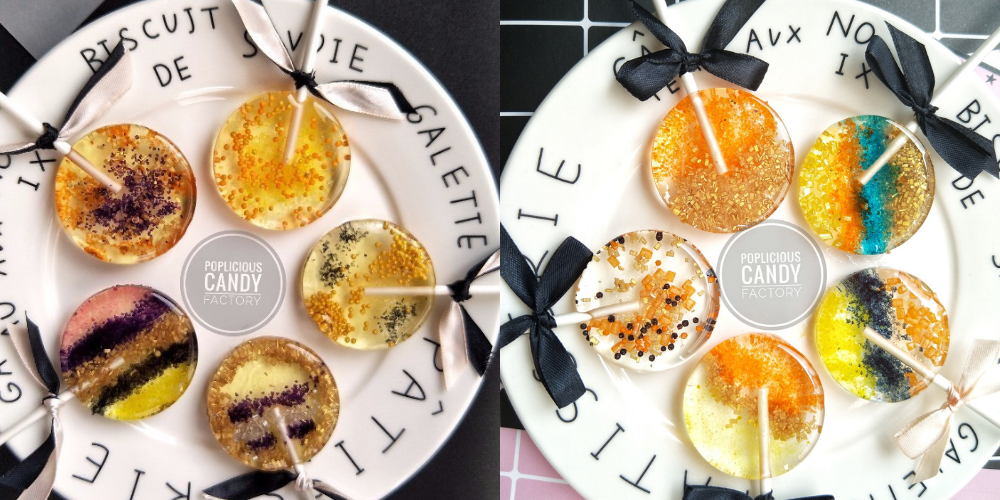 Poplicious Candy Factory has only been around for a year but is beginning to build their following on social media. They've developed 40 different lollipop styles in total, including customised orders from customers.
Aki shared with DiscoverKL that the flavour of the lollipop is much like a sugarcane candy, but less sweet. As for the ingredients, it includes isomalt, edible icing paper, edible colouring, edible flavouring and sugar. They are only 20 calories a pop!
While the ingredients itself may not be particularly nutritious, candies hardly are and the key is to enjoy these lollipops sparingly.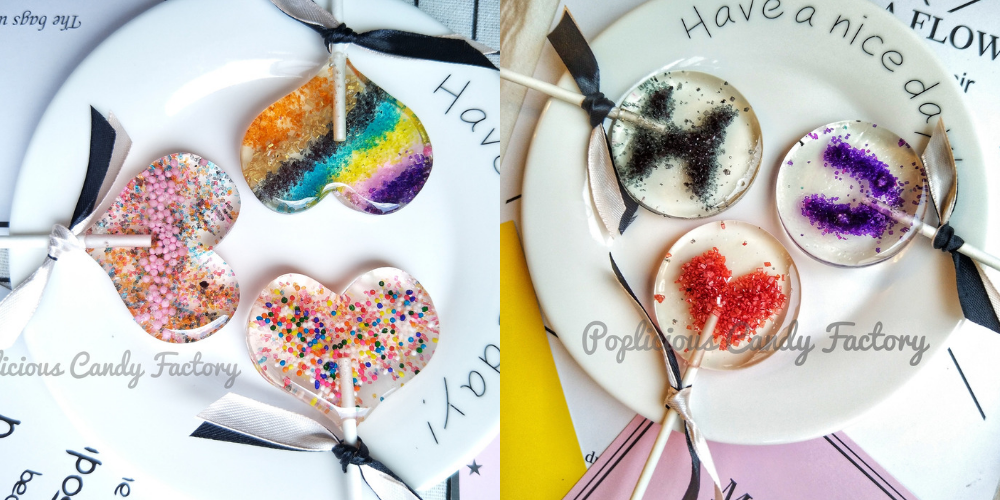 If you are intrigued, you can share over your desired pattern, text or even pictures to Aki and she will be able to customise a lollipop for you and your loved ones.
Poplicious Candy Factory
Hours: 10am-10pm, weekdays
Address: Sri Kembangan, Selangor
Website: Poplicious Candy Factory
Tel: 018-226 0886
All Image Credit: Poplicious Candy Factory