There is less than 10 days left till the whole nation gets together for the 61st Merdeka celebration!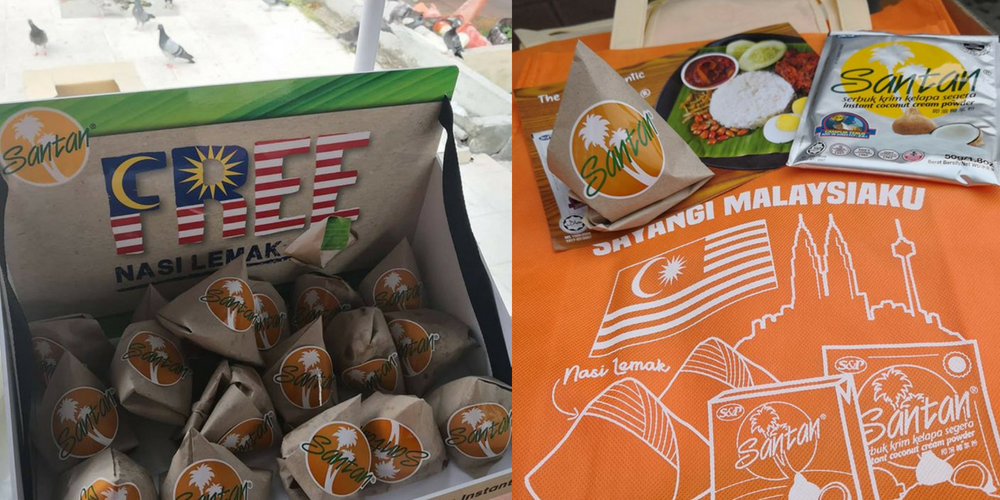 Celebrating the patriotic spirit, a local company has decided to reward us fellow citizens with FREE packets of nasi lemak, along with goodie bags filled with Santan products.
Who doesn't like free food, am I right?
As we know, Malaysians can never turn down a good packet of nasi lemak. Myself included! Especially when it has been cooked in rich coconut milk, accompanied with sambal, cucumber, peanuts and fried anchovies – yum! Hence, it's awesome how S&P company will be giving away the much-loved dish that defines the true identity of Malaysia.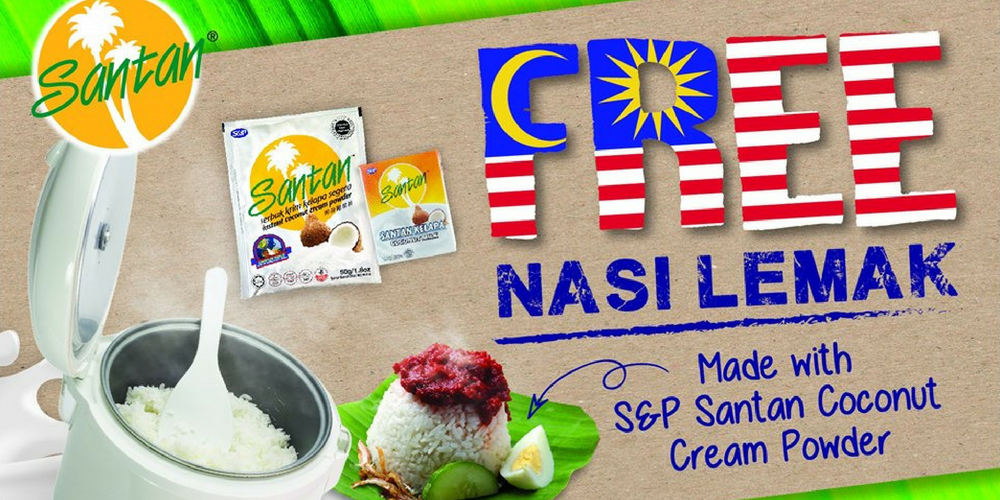 As reported by The Malay Mail, according to S&P Industries' rep, the 3-day campaign ends on August 24 and the objective of the whole campaign is to celebrate the days leading up to Merdeka (August 31).
You may know S&P Industries for their packed coconut milk brand Santan, a kitchen staple that is used in the making of chicken curries and nasi lemak dishes.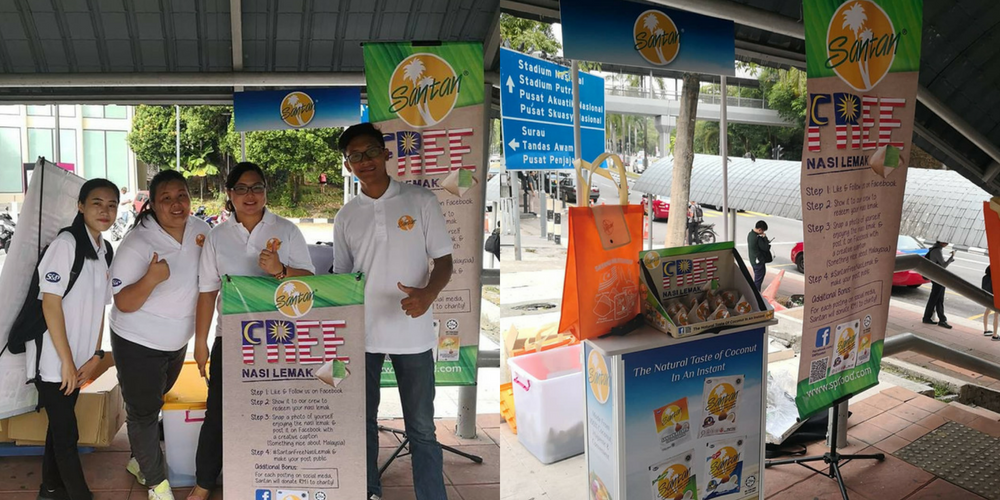 To kick off the first day of the campaign, pop-up booths were seen at the Bukit Jalil LRT station, on the morning of August 21, from 6.30am-11.30am. So if you missed the first giveaway, you've still got two more to look out for.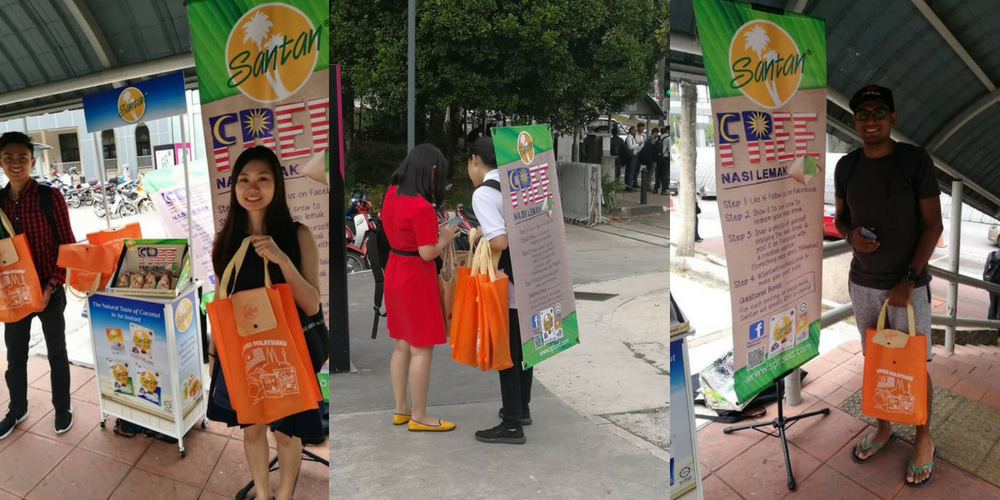 The free nasi lemak pop-up booth would be located at Wangsa Maju LRT station on Thursday (August 23) from 6.30am-10.30am and Wisma Yap Kwan Seng from 11.30am-2.30pm on Friday (August 24).
On top of that, S&P Industries will also be organising a social media campaign in the name of charity. All we have to do is share what we love most about being a Malaysian on S&P Industries' Facebook page. With every post, RM1 will be donated to said charity.
Excited to get some free goodies with nasi lemak? Then, keep your dates free and visit the selected locations that were mentioned!
For more information, visit S&P Santan's Facebook Page.
Feature Image Credit: S&P Santan