Chances are that you might have already heard of the iconic unicorn café in Sunway Geo.
Known for its bright pink interior filled with unicorn memorabilia, La Fleur X Uniqorn is fast becoming one of the must-try eateries in Subang.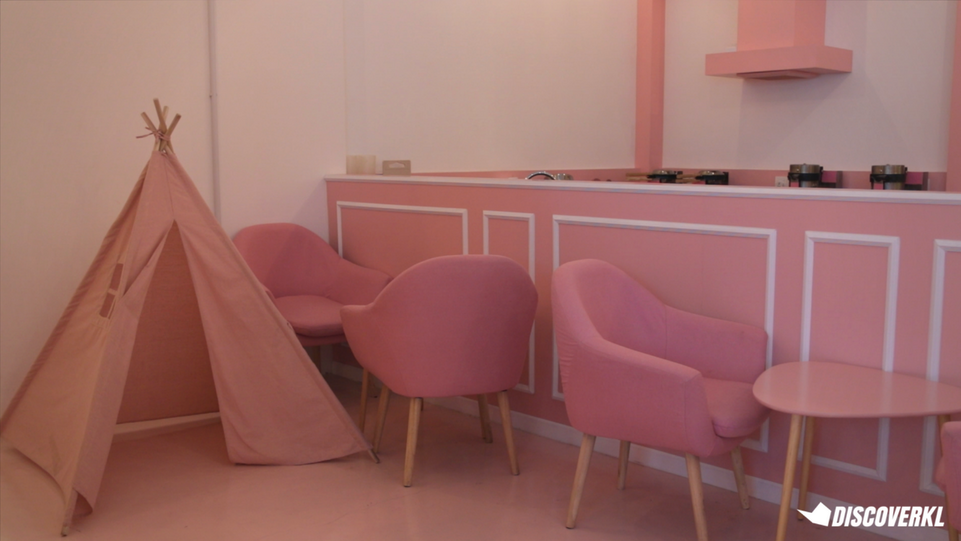 The DiscoverKL team recently dropped by for some good food and even better coffee.
We had their Waffles (RM16) first. The waffles are freshly made upon order and you can choose between the standard waffles, egglet or pancake—ours took 10 minutes to arrive, upon ordering. Choose to top it off with homemade ice cream flavours like Bubblegum, Uniqorn Sh*t and Uniqorn Nipple, sauces like chocolate sauce, honey or whipped cream and unlimited toppings.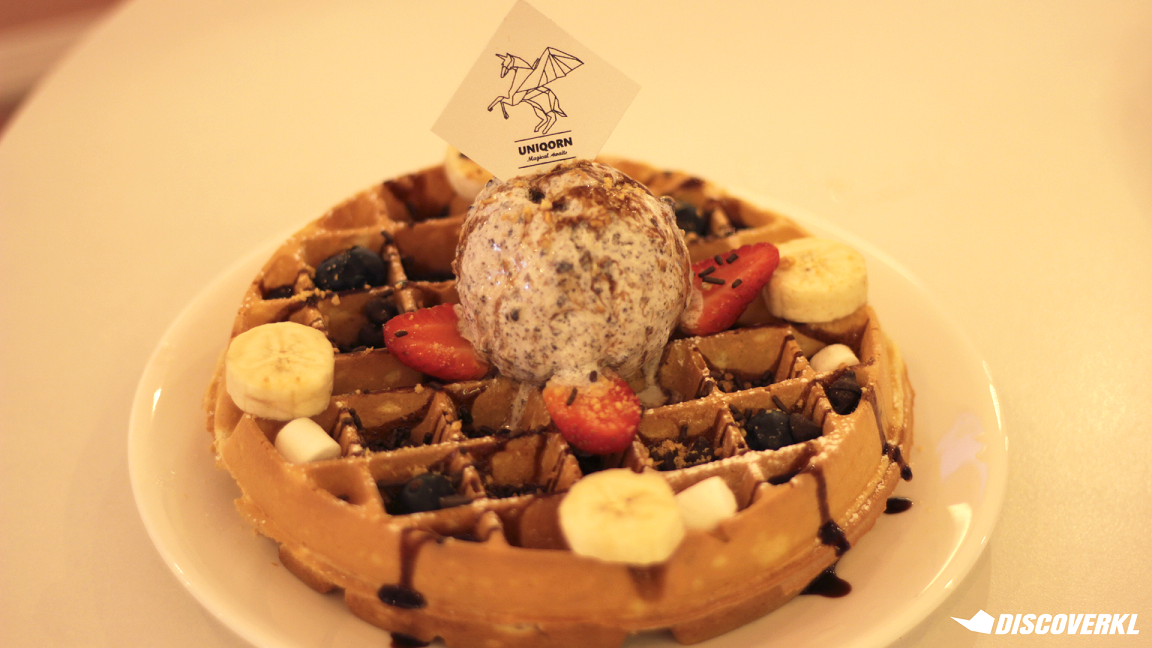 Having an immense love for chocolate and everything sweet, the Cookies & Cream ice cream was my personal favourite. It was served with the standard waffle with chocolate and maple syrup and a generous amount of toppings like marshmallow, chocolate chips, sprinkles as well as fresh bananas, strawberries and blueberries.
You know how some waffles are soft and frankly quite bland? This is the complete opposite. I've never been a big fan of waffles, but I really liked this one. It's crispy without being too tough to slice into, and it's perfectly cooked throughout. The Cookies & Cream ice cream paired well with it, adding just the right amount of sweetness without being too overpowering. The Matcha ice cream was a little on the subtle side though as I could barely taste its matcha flavour in the midst of all the sauces and toppings.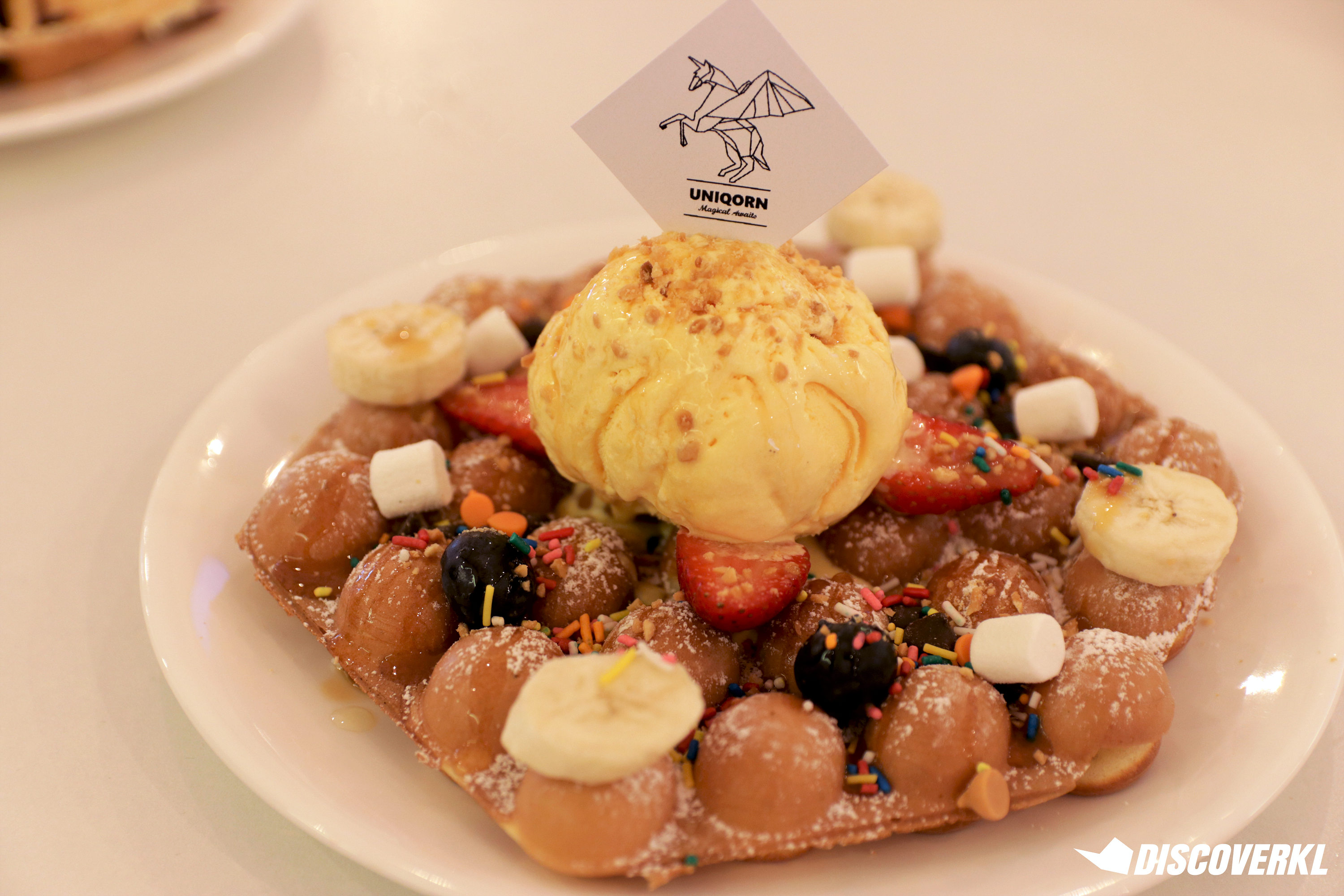 Next was the Mango ice cream on an egglet with maple syrup, paired with toppings like fresh fruits, marshmallows, chocolate chip and sprinkles. The maple syrup and mango ice cream made it one of the most fragrant egglets I've ever eaten. Just like the standard waffle, everything on the egglet paired well together. And you have to admit, these dishes are also great for your Instagram feed!
Alternatively, for ice cream fans, you can even get ice cream served with unlimited toppings and it will be plated with a cute chocolate syrup illustration of a unicorn! This dish is priced at RM10.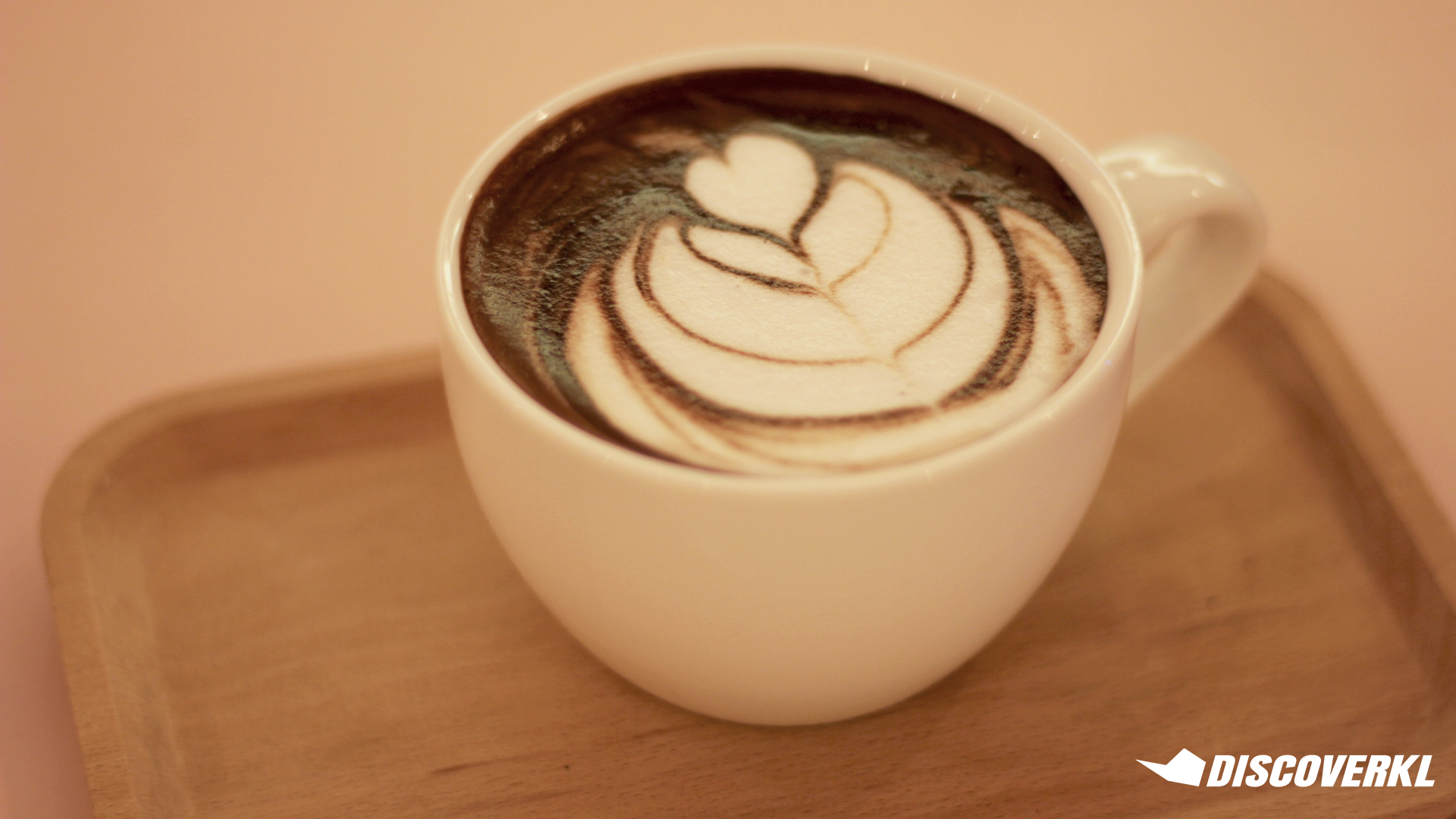 Next up is the array of coffees. La Fleur has a variety to choose from – Matcha Latte, Classic Latte, Hot Chocolate, Mocha, Hazelnut Latte and Caramel Latte (all RM9 each). Psst, there will be new flavours coming soon too! 😉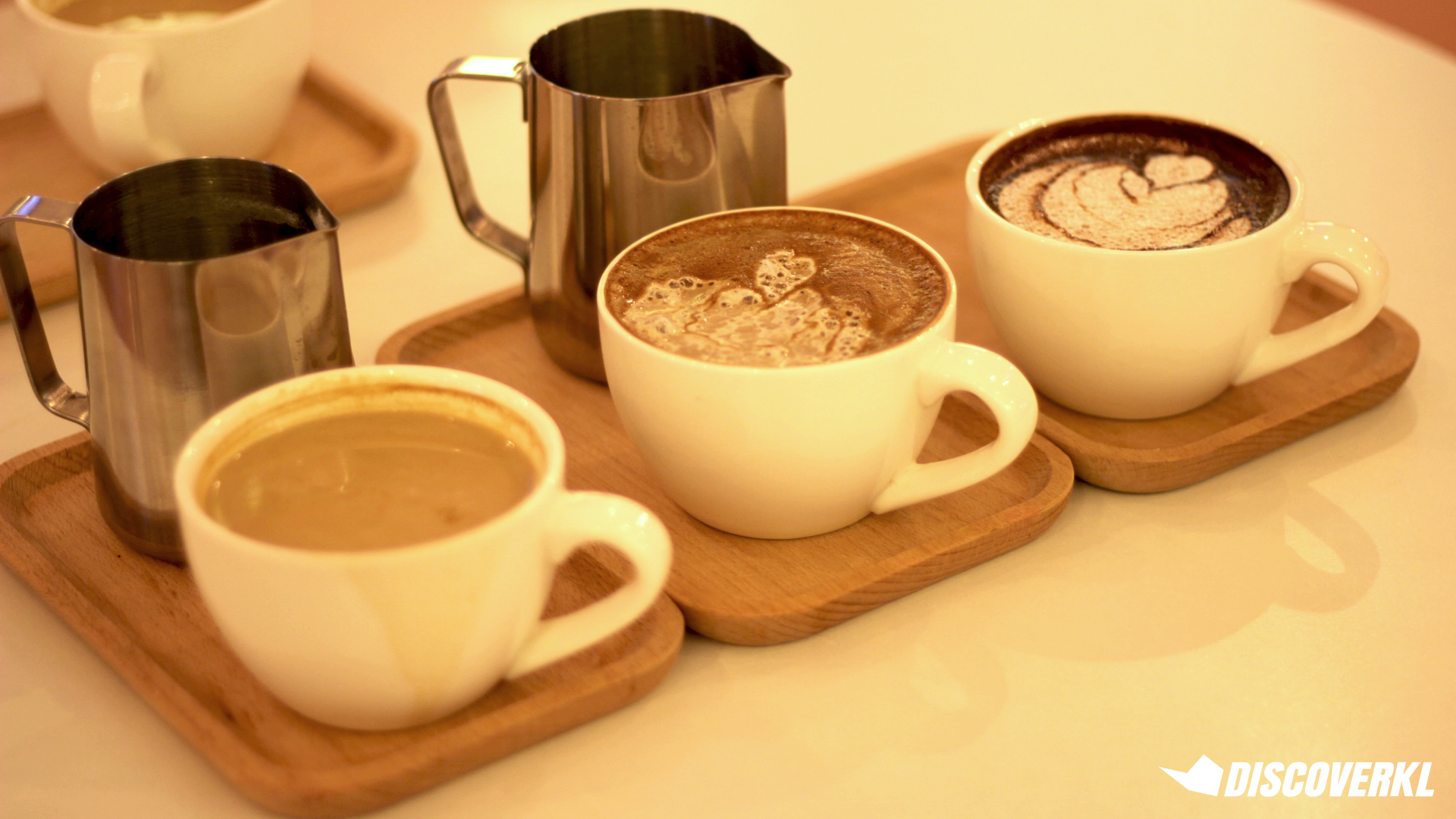 Note: Be sure to take your coffee pictures in one minute, or it'll end up topped with tiny bubbles!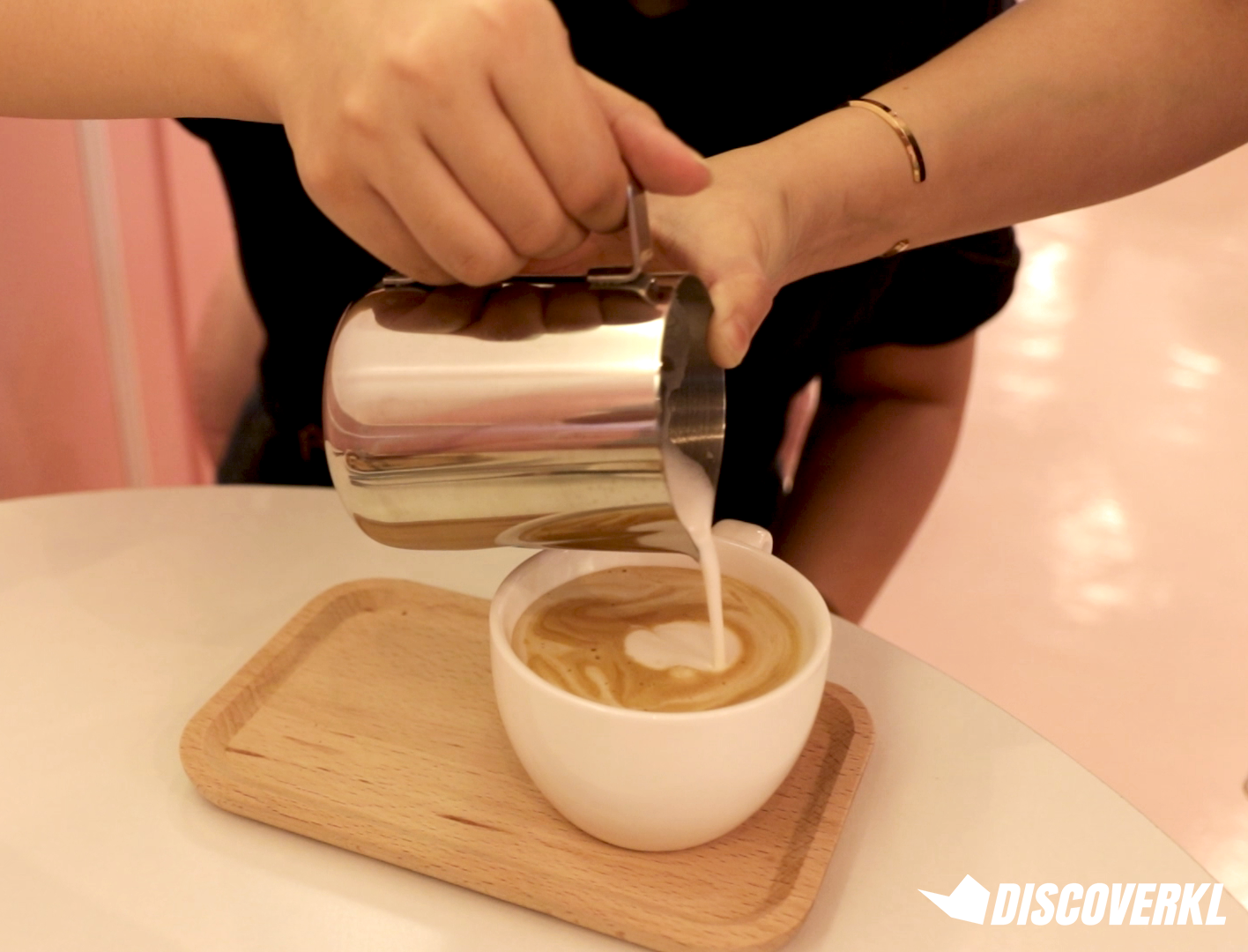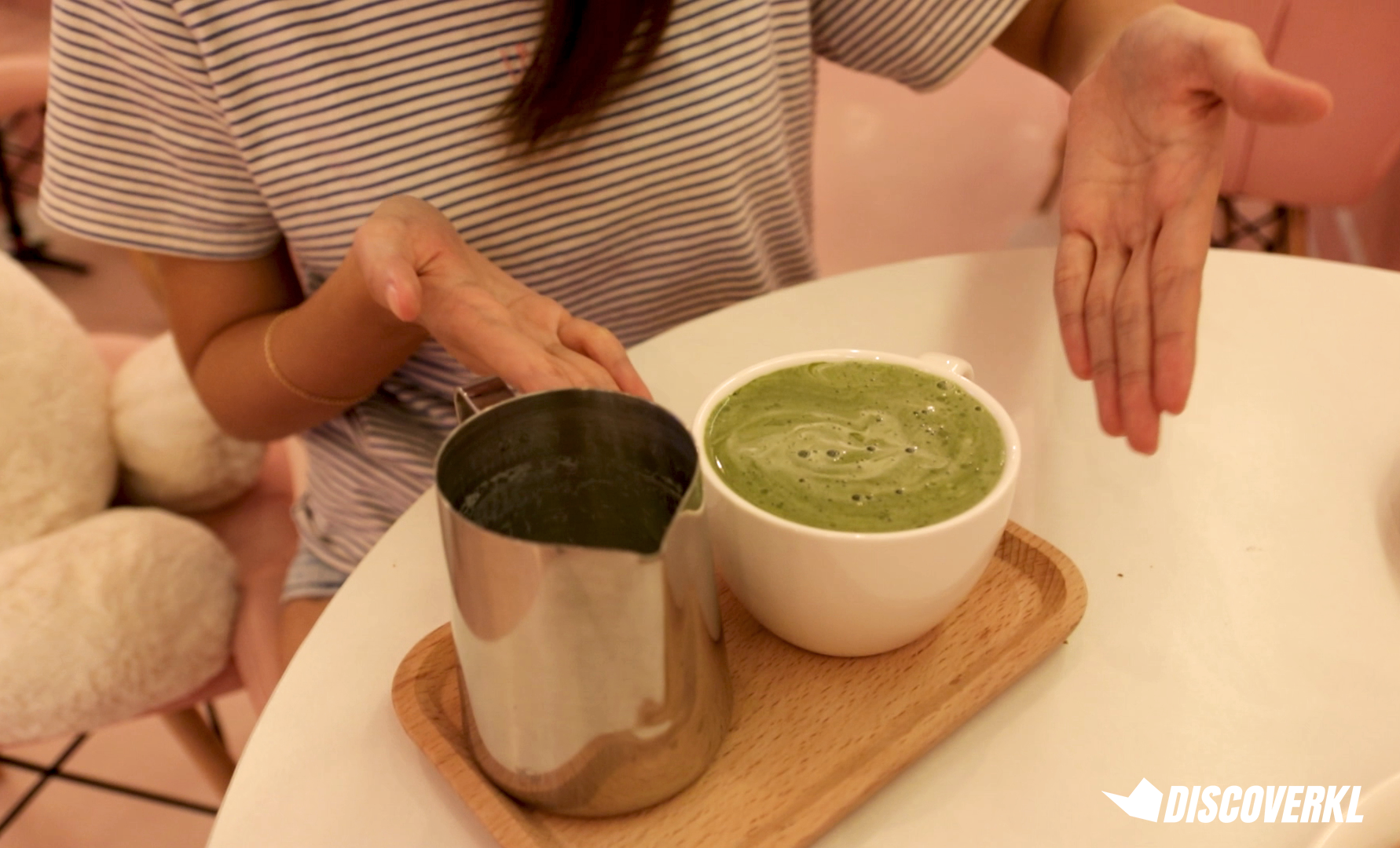 One thing I found very interesting is the fact that you can actually pour your own latte art here! The friendly cosplaying waitress showed us how to pour one cup expertly and when we tried… well, all I can say is points for effort. 😛
The Hot Chocolate is my personal favourite. It wasn't too strong nor was it tasteless. If you're a big fan of green tea, go for the matcha latte. Its rich taste will win true matcha fans over.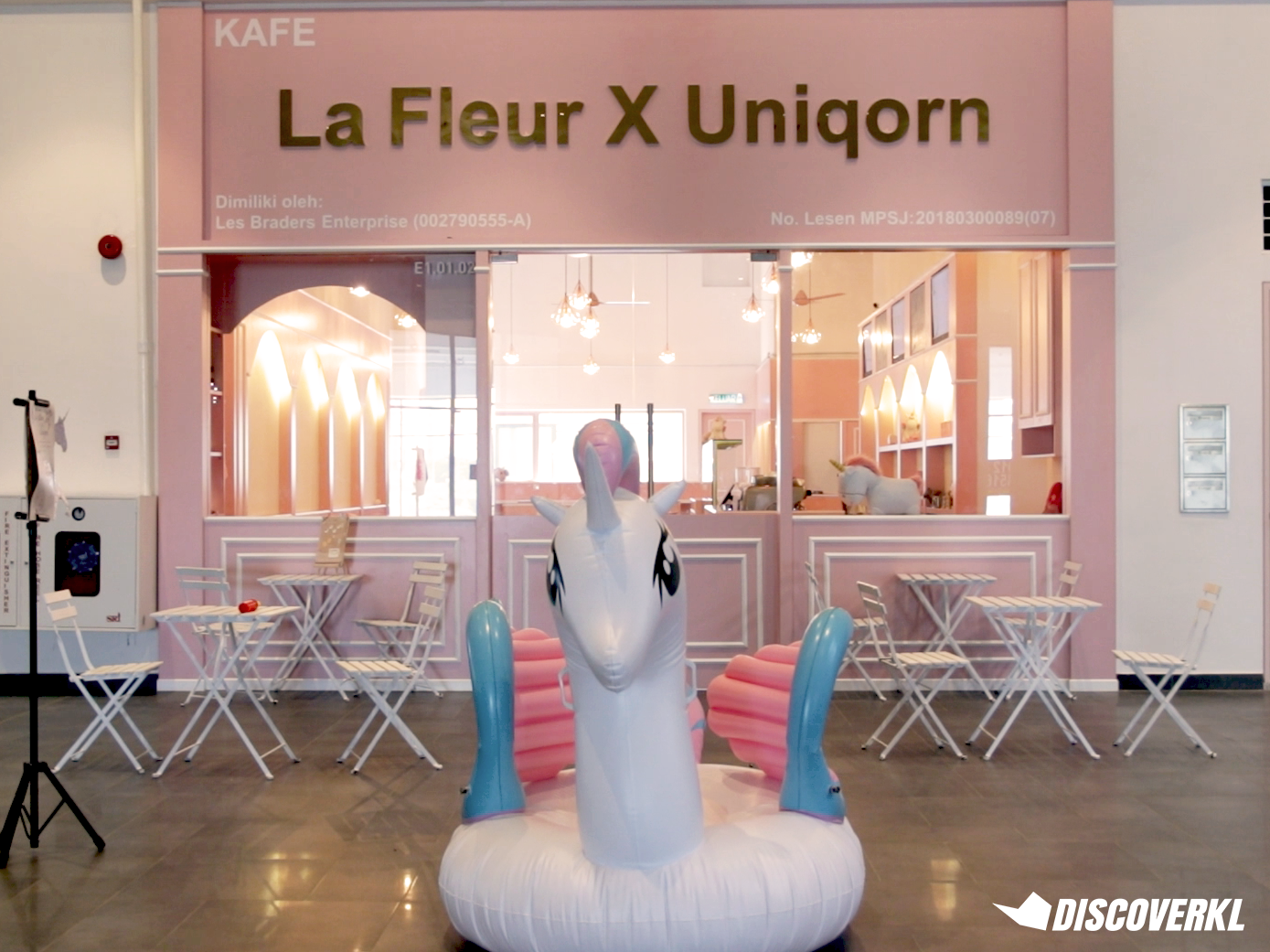 With reasonably-priced meals and a unique concept, we'd see this café filled with plenty of guests for the foreseeable future. As for the unique concept of DIY latte art and unicorns, C of La Fleur X Uniqorn mentioned that there's a reason behind this.
C noted that La Fleur (which stands for flower in French) is a play on words, whereby it also stands for coffee art in the Mandarin dialect.
This makes complete sense when you know that guests are encouraged to make their own latte art at La Fleur X Uniqorn.
"Latte art is not an easy thing to do and I want guests to appreciate it. Plus, it's fun to be able to do your own latte art too!" C said.
As for the unicorn theme, C noted that it's a hype that has never died and some might say that it's even on the rise.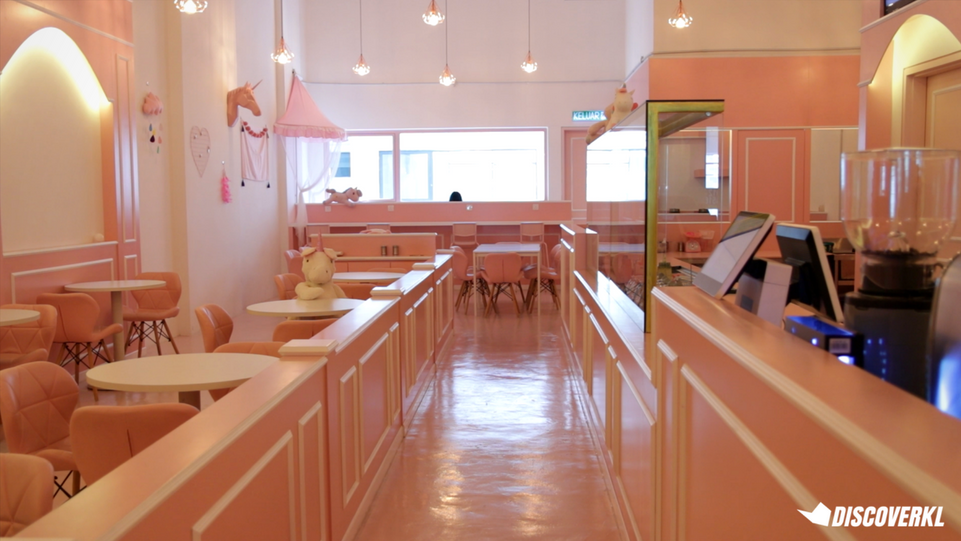 La Fleur X Uniqorn is made for more than just the unicorn-loving millennial in mind.
If you're one to enjoy good coffee (and you're keen to try your hand at latte art), this space is one to look out for.
And come June 1st, you can expect an expansion of menu to include more meals like cakes and mochis too!

La Fleur x Uniqorn Café 
Hours: Monday-Thursday: 12pm-12am, Friday-Sunday: 10am-1am
Address: E1-01-02, Sunway GEO Avenue, Jalan Lagoon Selatan, Bandar Sunway
Website: La Fleur x Uniqorn Café
Tel: 011-1179 6750