Under weather that would be hot enough to melt even tempered chocolate (maybe), we made our way to the Chocolate Museum one weekend.
We didn't even know a chocolate museum existed just several weeks prior, let alone that it was in Kota Damansara. But it's not as unknown to the general population as we previously thought it was.
On Google, it's got over 1,000 reviews, and holds a decent 4.0 rating. So, what have we (and maybe you) been missing out on all this time?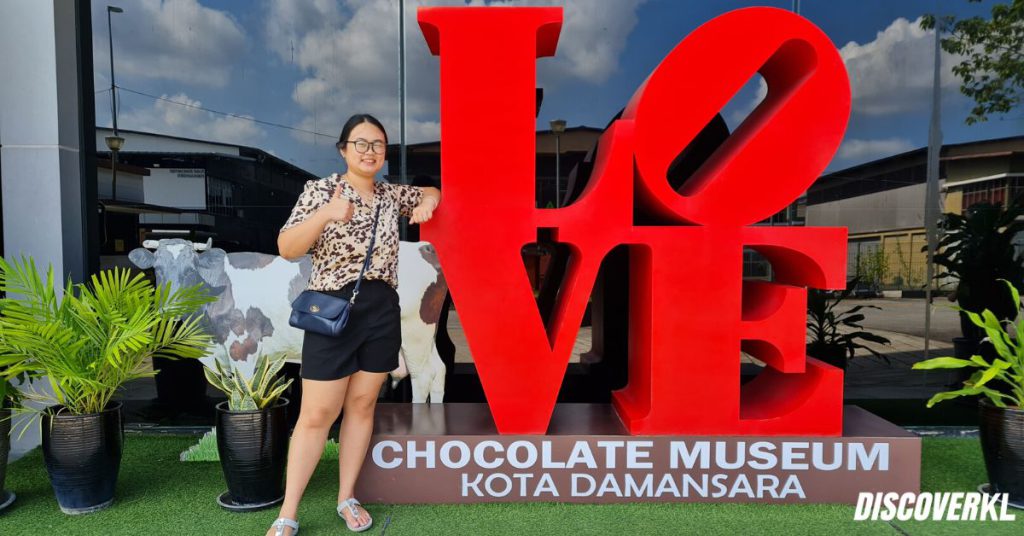 A place "choc" full of experiences
Chocolate Museum actually has a more nuanced history than you'd think; it was started by DR Group, which has a diverse range of operations including trading, manufacturing, distribution, and more.
DR Group was founded by Dato' Dahlan Rashid, said to be known as the "Chocolate King of Malaysia" and the brains behind local handcrafted pralines brands Danson and Fidani.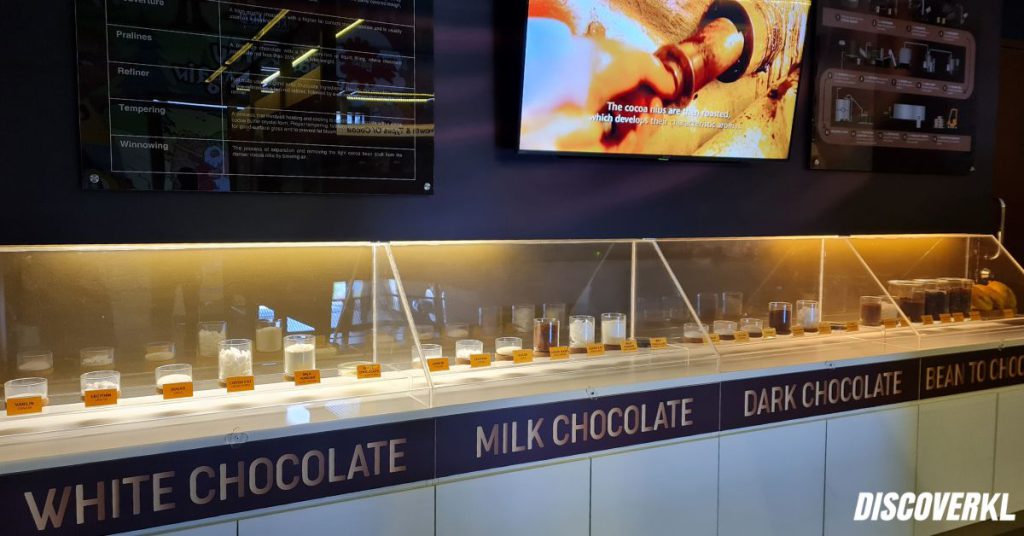 So, the opening of the Chocolate Museum in 2014 came as a natural extension of his interests then. He wanted to educate the public on everything chocolate, and promote responsible consumption.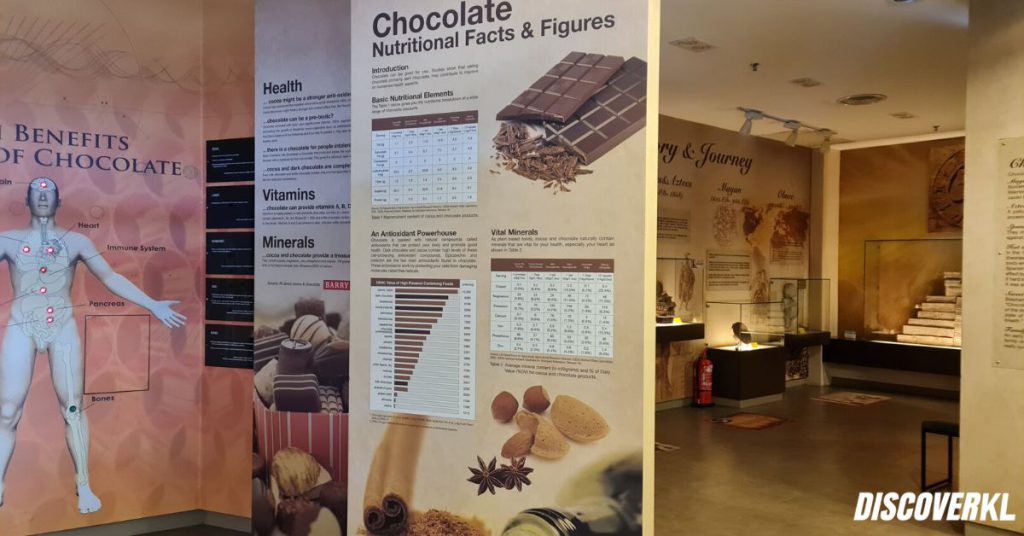 Today, the museum is split into two sections, simply named Chocolate Museum 1.0, and Chocolate Museum 2.0. There's definitely quite a lot to highlight between the two, so we'll be pointing out what made the visit worthwhile.
Chocolate Museum 1.0
Making our way into the first section, which has free admission, we could immediately see walls of information supplemented by the actual machines used in chocolate production.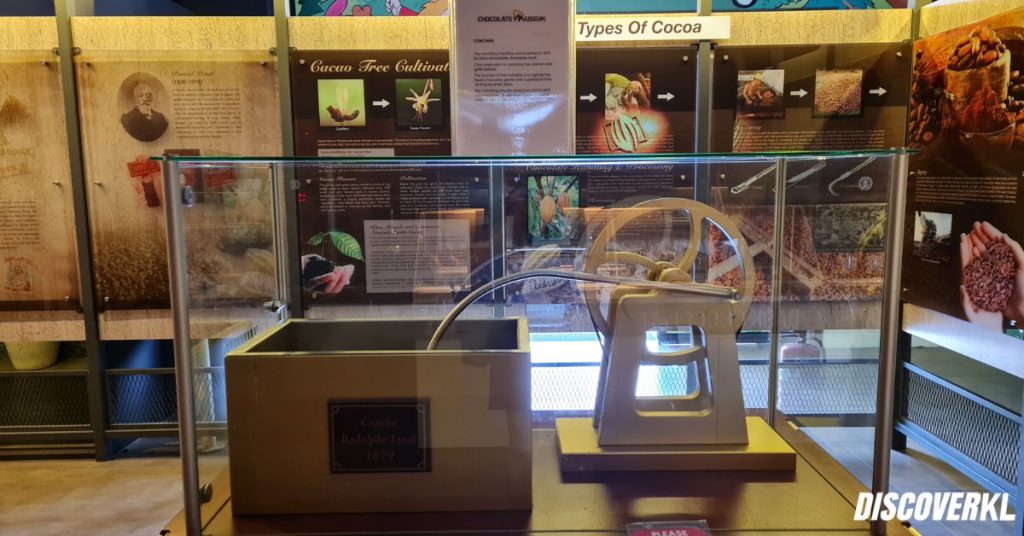 Particularly interesting here was learning when chocolate became a popular treat, and which "fathers of chocolate" played a role in popularising it. These were the men who brought well-loved global chocolate brands like Lindt, Milka, Toblerone, and Nestlé into the world.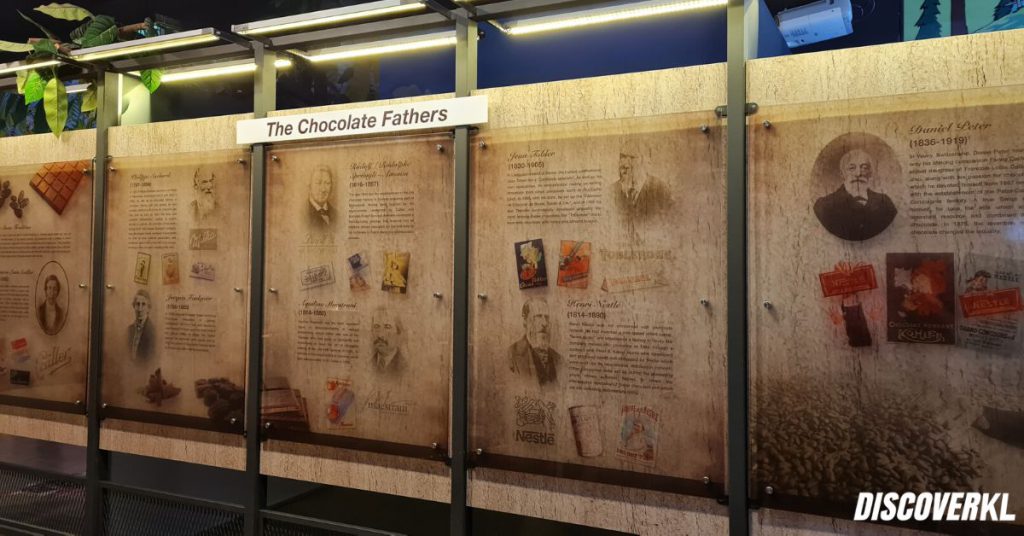 But before all these brands ever existed, chocolate—or more specifically, cacao—was already a treasured commodity, even as far back as the time of the ancient Mayans and Aztecs, and even further back to the time of the Olmecs (1200 BC – 300 BC)!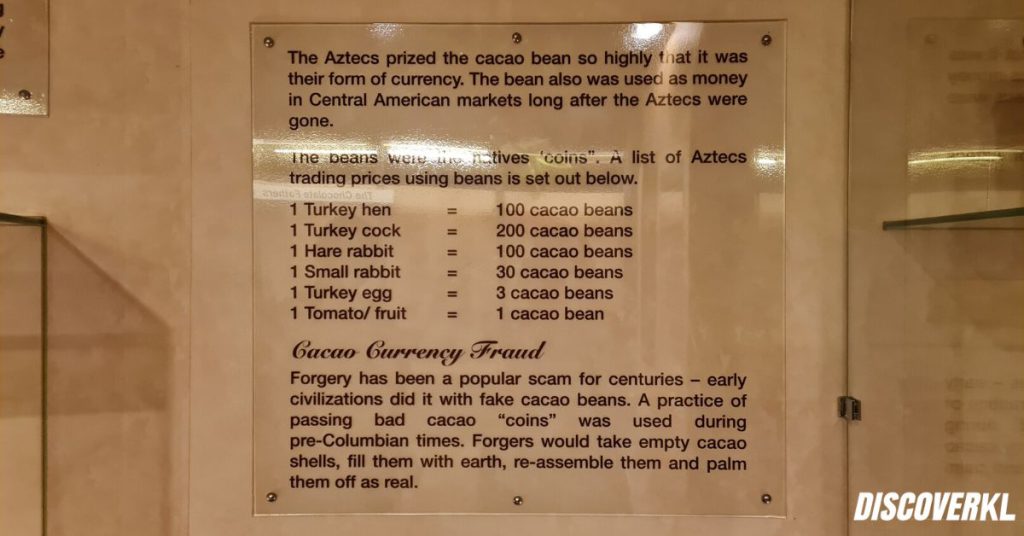 To showcase this rich history of cacao and chocolate, there were replicas of related tools, statuettes, and models of transportation for visitors to pore over.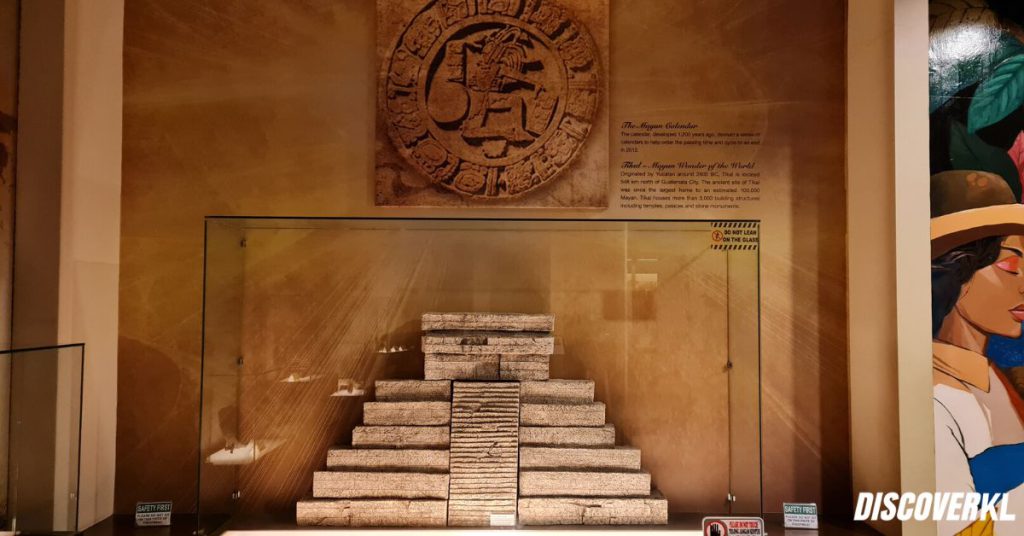 All in all, even if you're taking the time to read everything, a walkthrough of Chocolate Museum 1.0 should take no more than 30 minutes.
Chocolate Museum 2.0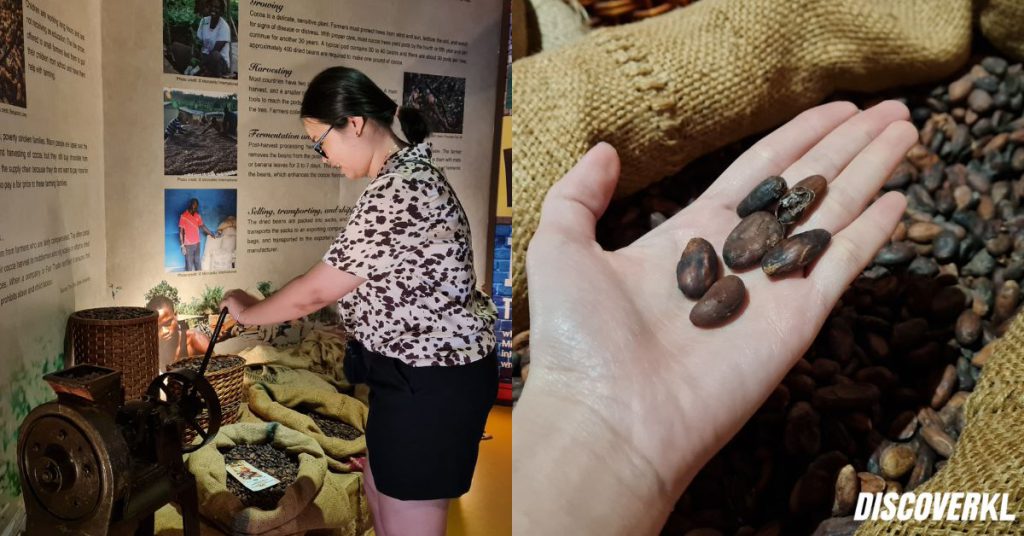 After that, you can move onto Chocolate Museum 2.0, which costs RM5 for an adult, RM3 for a student, and RM2 for children under 6. Those who are OKU or under 3 can enter for free.
As an extension of the older museum, there's much more to see here, starting with a small area with life-sized replicas of cacao trees, and bags of real cacao beans that visitors can touch.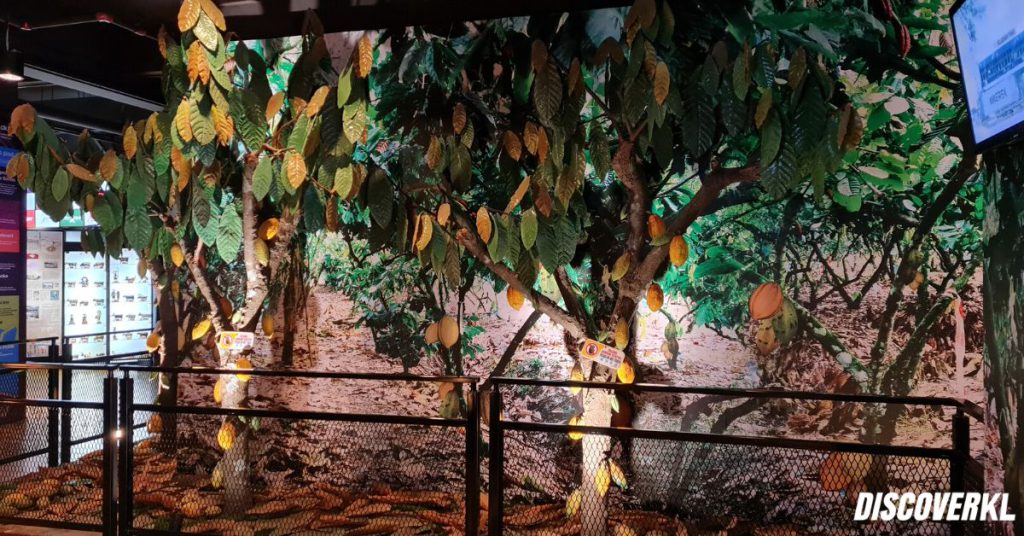 Like in Chocolate Museum 1.0, the walls here are covered in information about chocolate too, but with more focus on world-famous brands like Hershey's, Loackers, and Lindt, telling the stories of their founding.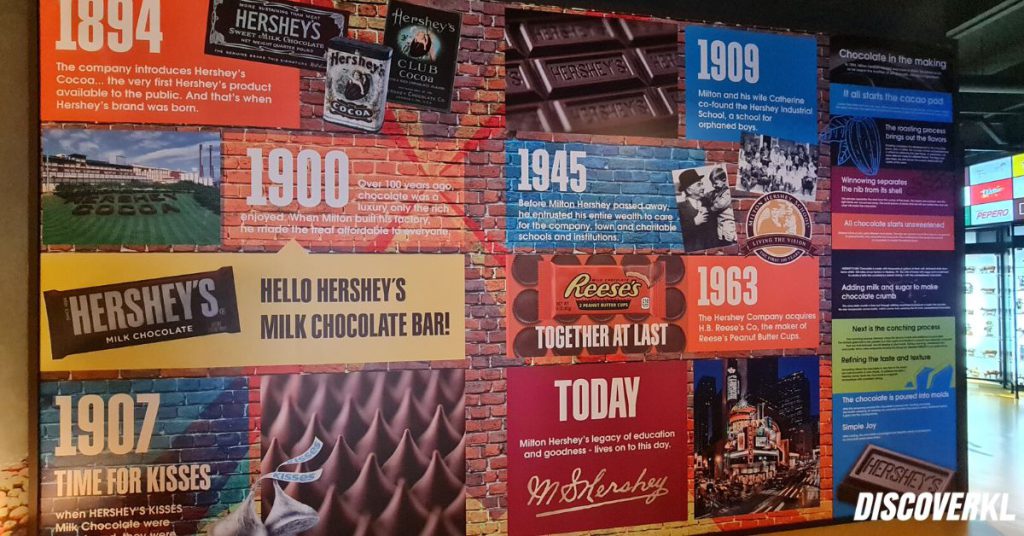 So far, a lot of the museum has been focused on the cacao beans themselves, but one long stretch of Chocolate Museum 2.0 pays homage to another crucial ingredient in a lot of the chocolate we enjoy: milk.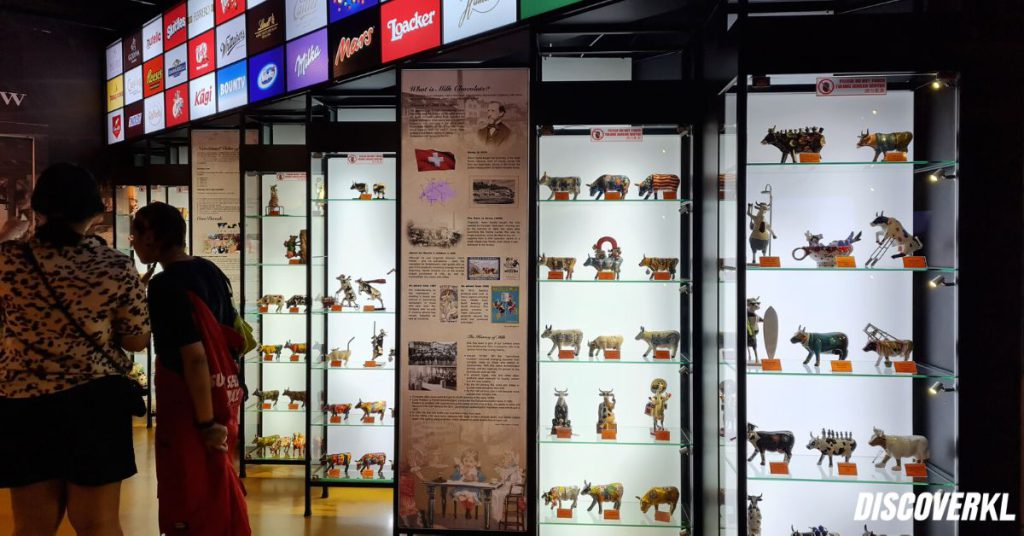 A number of artistic dairy cow figurines lined a corridor, and there were infographics explaining how milk came to play a role in chocolate production.
There's supposed to be a large glass window that allows visitors to observe the going-ons of DR Group's real chocolate factory that's attached to the museum, but on the day we visited, the blinds were closed and locked.
In the next section, we saw a 30-foot-long miniature diorama of a train set, set in Switzerland, that shows off one mode of transportation for chocolate.
There are buttons here that you can press to create certain noises that bring the model to life, such as the chugging of the train, the call of the conductor, and the ringing of alarm bells.
We'd say that kids would have a blast here, but we adults quite enjoyed ourselves too, and no, we're not ashamed to admit that.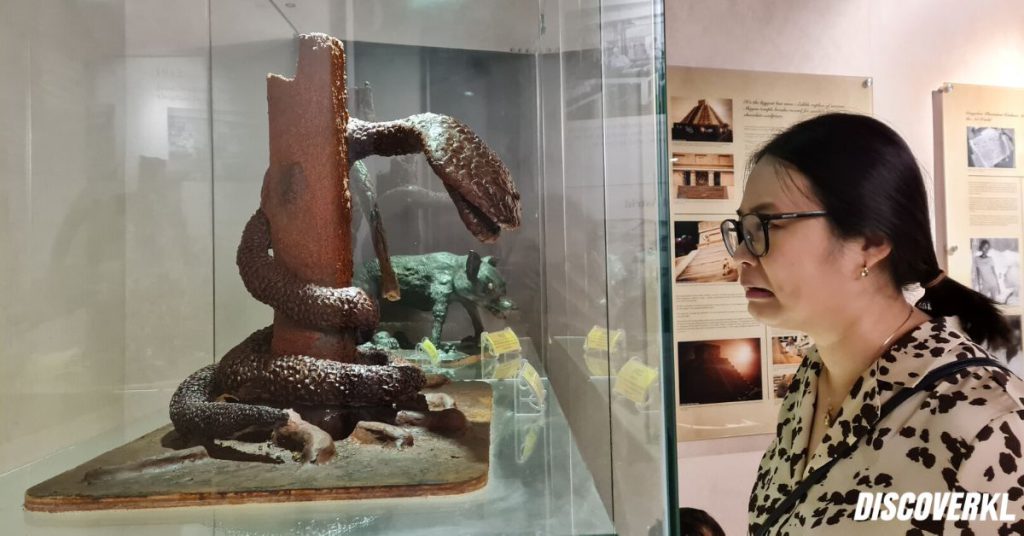 Further in, learn about how ships played a crucial role in transporting chocolate too, and take advantage of the many photo op spots to capture memories.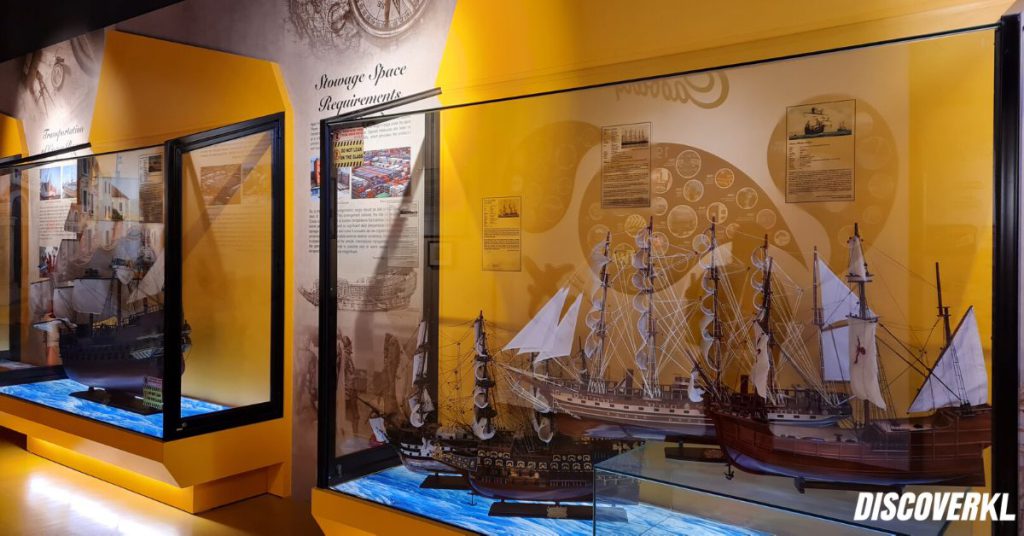 Photo op spots include a KitKat bench in between M&M portraits of our former Prime Minister, Dr. Mahathir Mohamad, and his wife, Dr. Siti Hasmah, and a crazy mirror zone that we spent a little too long in. Not sure what the latter had to do with chocolates, but it certainly made the experience more memorable.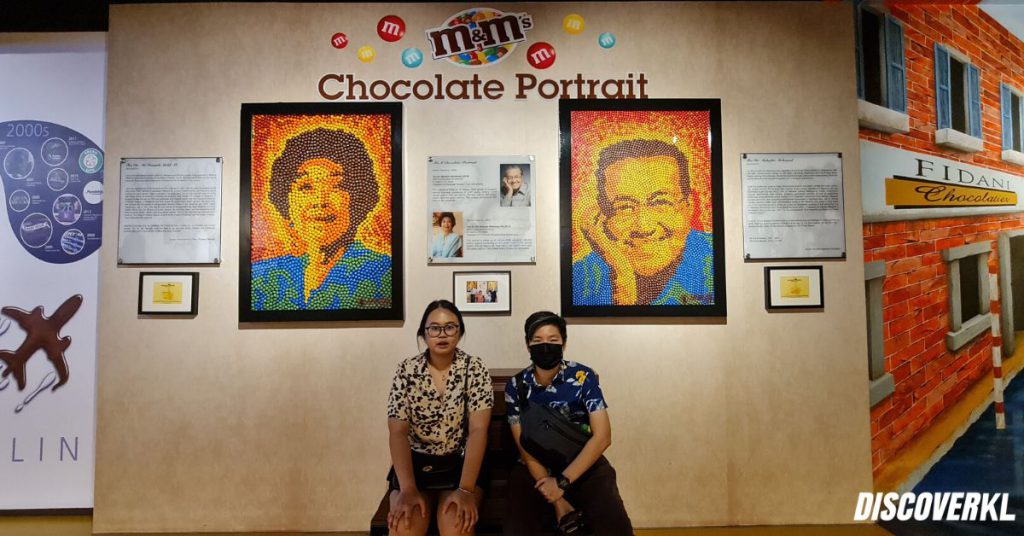 Before you leave, don't forget to check out what's said to be the biggest chocolate replica of the Petronas Twin Towers, preserved behind a floor-to-ceiling glass panel. It was made over 10 years ago and weighs a whopping 525kg.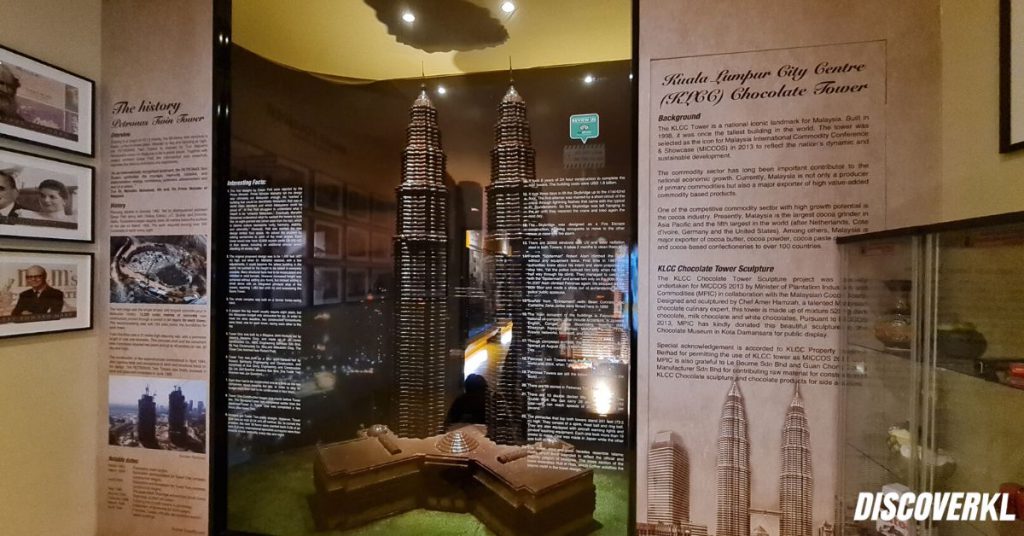 A sweet ending
There's nothing quite like getting to finally indulge in some chocolate after that whole walk-through of the museum, and the Chocolate Galleria can fulfill that.
Opposite the retail area is where chocolate-making demonstrations will happen at certain times of the day, after which you'll get to taste sweet treats that are freshly taken out of the refrigerator.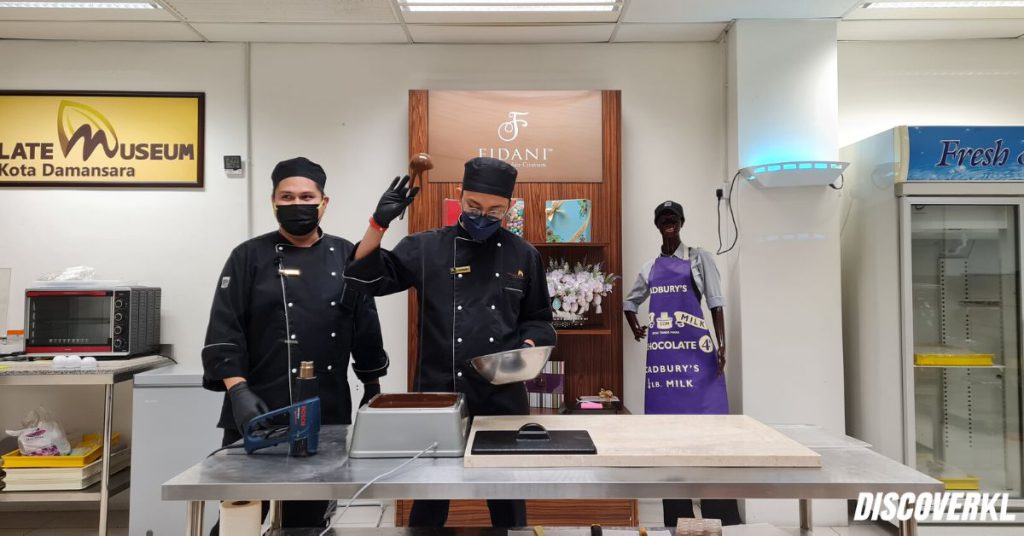 For something that you can take home, peruse the galleria's offerings of over 100 local and imported chocolates. We saw quite a few brands and products there that aren't easily found in other stores, so of course we had to make several purchases of our own.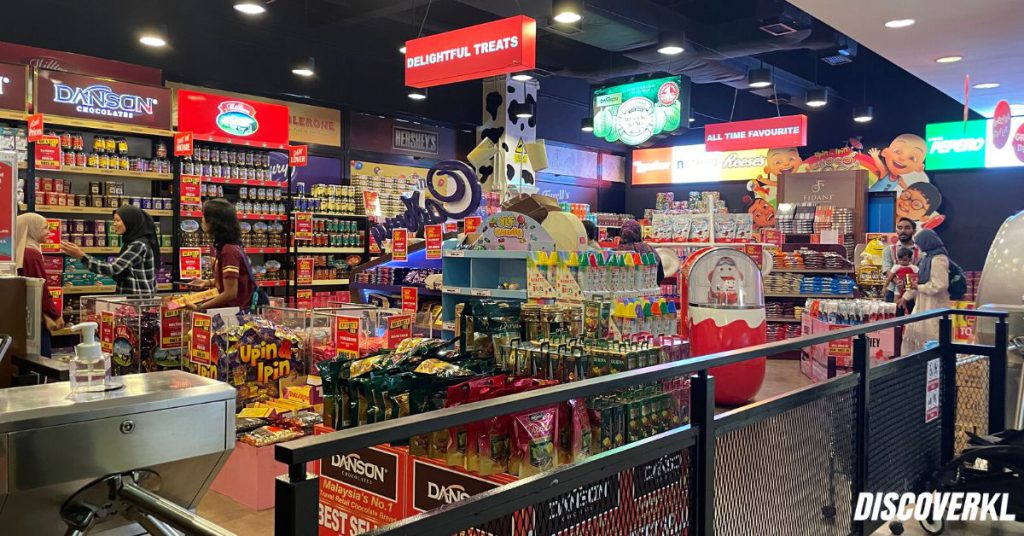 The entire Chocolate Museum isn't too big, the amount of information and attractions they've managed to pack into the space are definitely something worth checking out for yourself. There's a lot more that we didn't even get to mention or go into detail about.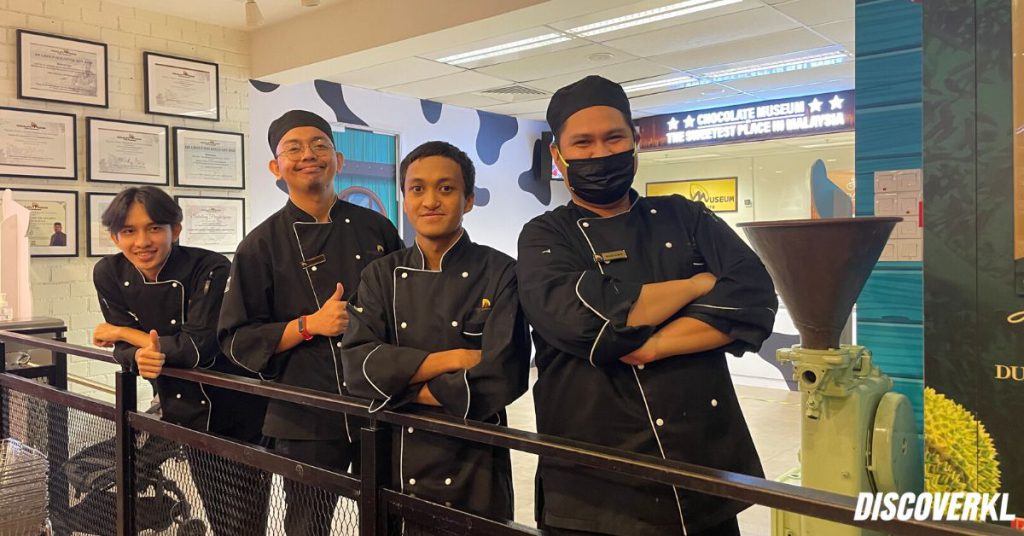 All in all, if you've got a few hours to spare on a weekend and have never been to the Chocolate Museum, it's worth visiting since it's also so affordable and not too far out a drive for many.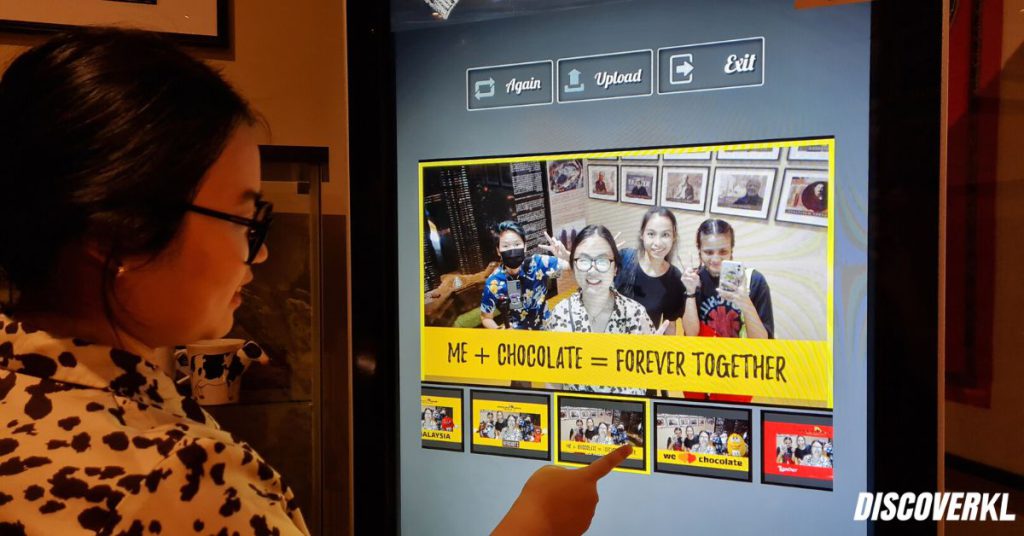 The place is open daily from 10AM – 4:30PM, is stroller and wheelchair accessible, and has its own private lot for free parking.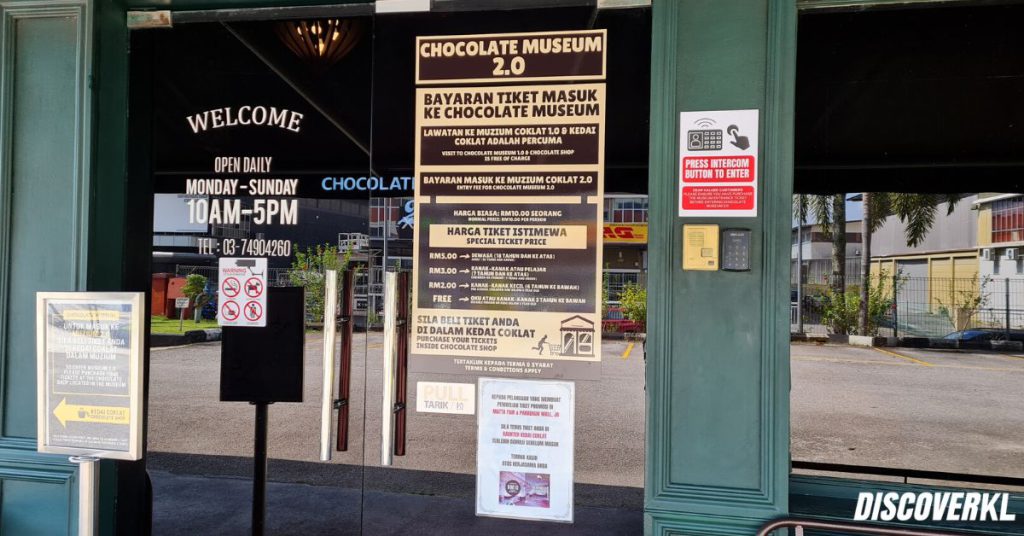 Chocolate Museum
Address: 2, Jalan Teknologi 3/5, Kota Damansara, 47810 Petaling Jaya, Selangor
Contact: 03-7490 4260
Website: https://chocolatemuseum.my/museum/