"A person who has been sweating effectively and constantly versus a person who hasn't—you can actually see the differences between them," shared SweatSpa's Sabrina.  
It got us thinking.
How much does sweating really affect one's physical appearance and wellbeing?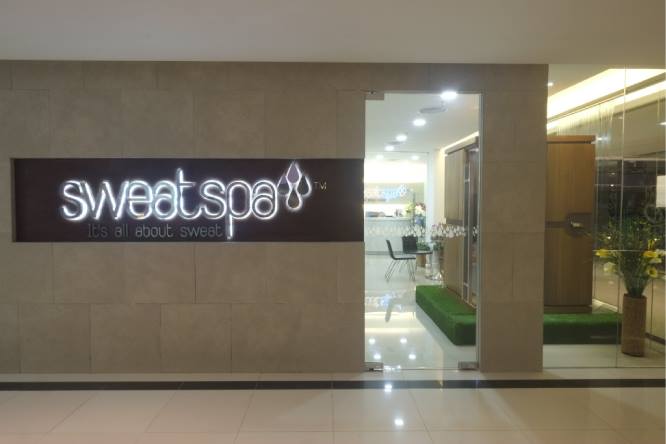 Sweatspa is a FAR infrared sauna therapy studio in KL.
The term "infrared" alone might intimidate some, what with the infrared cancer scares that are passed around by way of WhatsApp messages and emails.
To be honest, before I was educated on what it entails, I had the similar misconception that infrared sauna therapies emanate similar waves to that of a cellphone device or microwave's.
However, according to the SweatSpa team, the infrared emanated is completely different.
In fact, the one used in SweatSpa is widely used in hospitals for treatments such as physiotherapy and to keep a newborn warm.
In simple terms, it's actually the heat you feel when you lie on the beach and feel the warmth of the sand under your body.
Or when you hug another person and feel the heat emanating from their body, that's infrared heat too.
Unlike traditional saunas which merely heats up the surrounding air, infrared therapy directly heats the body and helps to increase the core temperature from within. This makes SweatSpa up to 7 times more effective than traditional saunas.
By sparing a minimum of 30 minutes or a maximum of 45 minutes per day to sweat, it's a chance for your body to detoxify, burn up to 700 calories per session as well as strengthen your cardiovascular system and speed up your metabolic rate.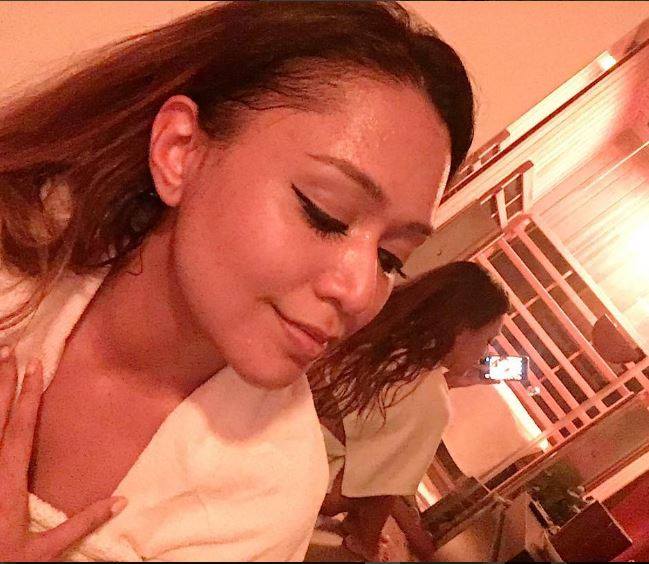 According to Sabrina, "Sweating is very important because when we sweat, we purge out the toxins. We believe that detoxing is very important but Malaysians tend to choose juicing as a method for detoxing when it's actually just a very small part of it. When you do colon cleansing, it is only mainly to clear the gastrointestinal tract and that's mainly just for the detoxing of food intake. But the biggest organ is actually the skin and through it, we might actually be exposed to more health hazards such as toxins, heavy metals and pesticides."
That's why sweating is important and there's actually an effective way to do this.
During our recent visit to SweatSpa, we were first evaluated for a thorough consultation prior to our 45-minute spa session.
SweatSpa's Sweat Enthusiasts (that's what the team's fondly known as) helped to measure our stats as we underwent a complete body composition analysis, muscle fat analysis and obesity analysis.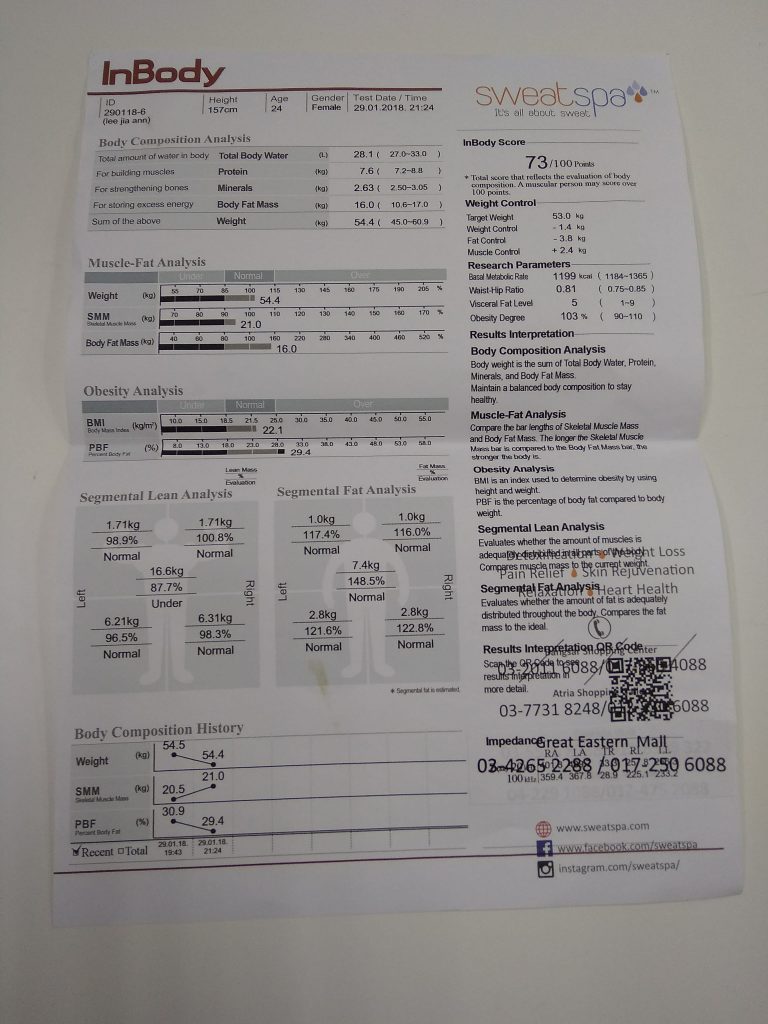 At the end of our analysis, we had a physical copy of our personal InBody score to take home. 100 is the highest score but the Sweat Enthusiast shared that those who are really fit might score higher than 100—our Asian parents would be proud. 😛
They also shared what tailored workout would suit our body type best and this was something we found rather helpful.
Coincidentally, we were all of different body types and each of us were individually advised on what workout would help us achieve our goals best, whether that may be a weights workout or added cardio.
In essence, SweatSpa is not just a "spa session" per se. It's a place where you can improve your wellbeing too as it encompasses the mind and body.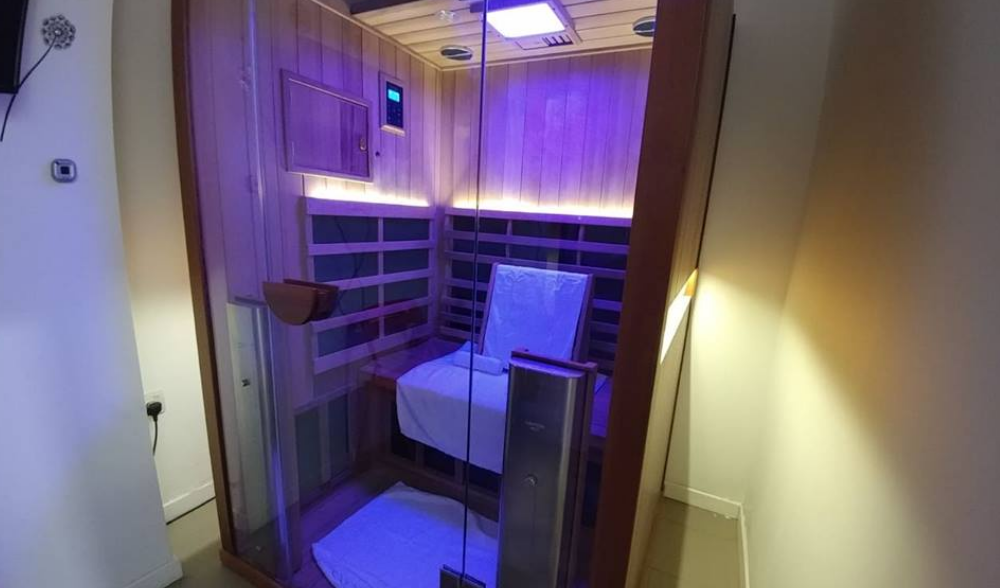 As we changed into our robes (feel free to go nude or undress down to your bikini or boxers), we proceeded to enter the sauna heater and for someone who has never been in a sauna, it was a complete shock and needless to say, the longest 45 minutes of my life.
As the temperature gradually rose, I found myself feeling nervous and was unable to break into sweat whilst my colleagues were dripping buckets.
The Sweat Enthusiasts noted that this is due to how active our pores are. It will determine how quickly we break into sweat in the sauna heater.
Despite the fact that I was active, I was likely not sweating effectively during my workout sessions and this was why I broke into sweat last—at the 20 minute mark.
Sabrina noted that this might also be attributed to the self-made blockages such as body lotions and creams that women in particular use often.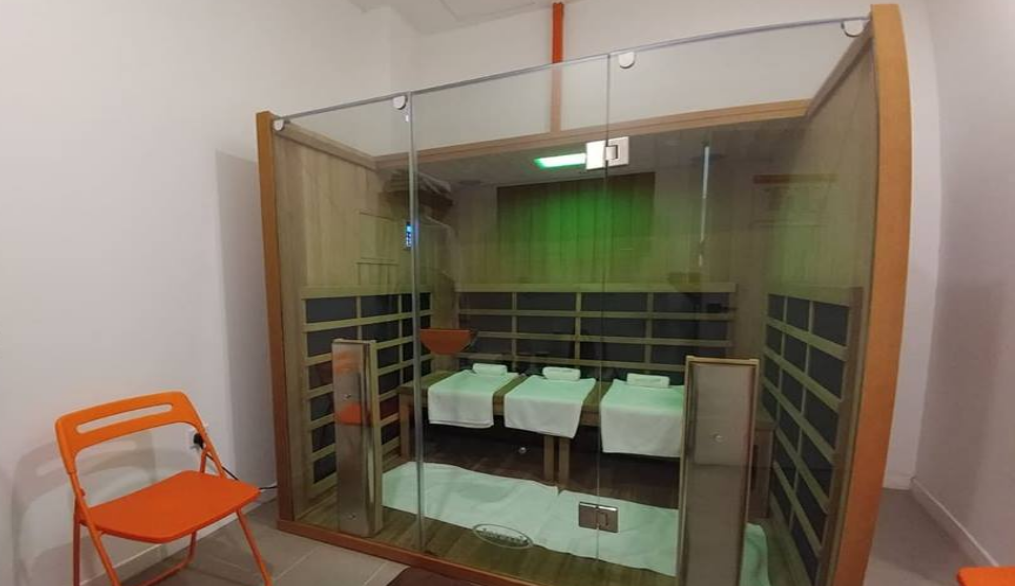 During my 2nd session, I was pleasantly surprised that I wasn't quite as nervous as before, now being a seasoned sweater.
I also broke into sweat a lot quicker, perhaps as my body is now used to the therapy and my heat stamina has increased.
Perhaps, the only downside is the overwhelming feeling of dizziness right after the session. Though the Sweat Enthusiasts were helpful in providing cold towels to cool down with, the feeling of nausea only passed after 10 minutes.
Sabrina shared that this could be due to a low blood pressure. The dizziness could then be helped if I chose to lie down during my session instead of remaining seated.
Also, as we burn up to 700 calories per session, my blood sugar levels and energy levels might be a little low and that might've triggered the nausea.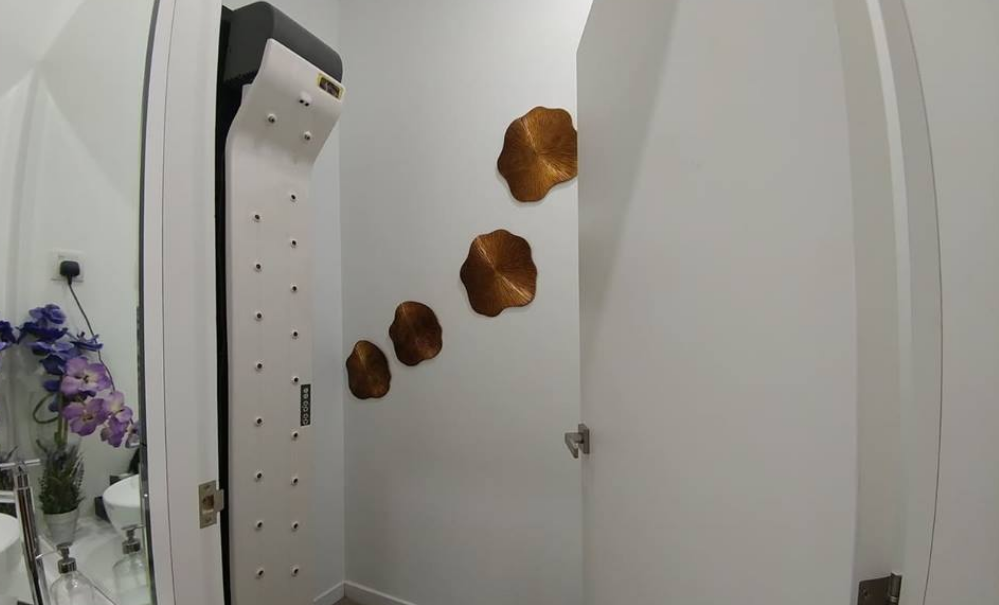 After our session, we dried ourselves off using the full body drier and that's an experience in itself. It's an effective way to whisk the sweat off of the surface of our skin and it's also refreshing, what with the 45-minute sauna therapy before.
We were advised to take a shower only 1-2 hours after our session. This is because our pores are still open and if we were to take a shower immediately, chlorine might enter through the open pores and defeat the purpose of our detox.
Also worth noting, though we were sweating, it was interesting how we didn't stink up the room. This is because the sweat emanated from our pores were odourless. The sweat emitted during a SweatSpa session is from the eccrine sweat gland as opposed to the apocrine, which is from the armpits and groin areas.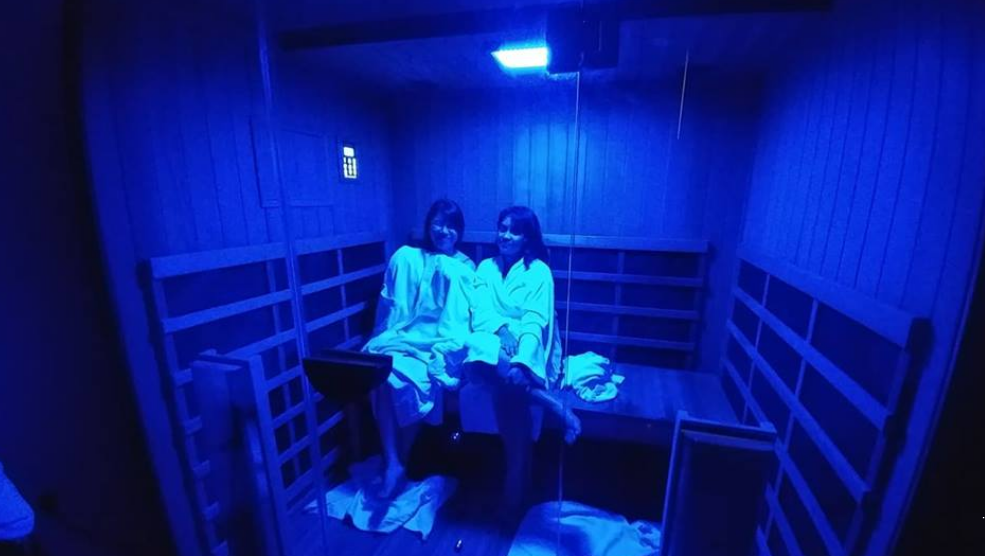 Sweaters are encouraged to undergo at least 3 sessions before experiencing the full benefits of the therapy but with just one to two sessions alone, the immediate effects we felt was smoother skin and a quicker metabolic rate.
Where our resting heart rate is within the 70-80 BPM mark, it shot up to the 90-100 mark after our session and as my colleague puts it, "it's almost as if we just worked out".
She also experienced slightly more energy the next day during her workout session.
And while these are the immediate effects felt, the long term benefits of SweatSpa is the regular purging of toxins. This would in turn lead to better vitality, stamina and an improved immunity system.
While SweatSpa's sessions are beneficial, it's important to note that, like anything, it should be supplementary to an overall good lifestyle such as adequate rest, eating healthy and working out regularly.
If you're not up for full body sauna sessions, SweatSpa also offers infrared foot sauna sessions. This helps in relaxing tired feet, relieving pain and improving sleep and one's overall wellbeing, among other things.
To check out which infrared session suits you best, feel free to drop by SweatSpa's outlet for a consultation session:
SweatSpa
Hours: 10am-9pm, daily
Address: F41, 1st Floor, Atria Shopping Gallery, Jalan SS 22/23, Damansara Jaya, Petaling Jaya
Website: SweatSpa
Tel: 03-7731 8248
Feature Image Credit: SweatSpa