It's the holiday season and if you're like me, you're rushing to get the right gifts for everyone, be it for Christmas or for the Lunar New Year. But, with everyone having different tastes, it's not an easy task.
So, when I was challenged to do my holiday shopping in both KLIA and klia2, I wasn't sure if this was even possible.
After all, I used to see the airport as just a transit area. At most, I'd buy the usual alcohol or chocolate, and that was it.
I was about to have my eyes opened, thanks to KLIA and klia2. In conjunction with their 50-50 ShopLAH Campaign where you can get a RM50 e-voucher by just spending RM50, they invited me into the duty-free zone to check out the shopping available.
Journey Into The Airport Zones
Of course, to access the duty-free zones, you will have to pass through customs first—and this also means you'll need to travel internationally to get the best discounts available to you.
There are also two laws that you have to follow:
For residents of Malaysia, you will have to leave the country for more than 72 hours.
For non-residents of Malaysia, you will have to stay in the country for at least 72 hours.
And that's it. Buying duty-free goodies is just as simple as that.
For The Aunty That Likes The Classics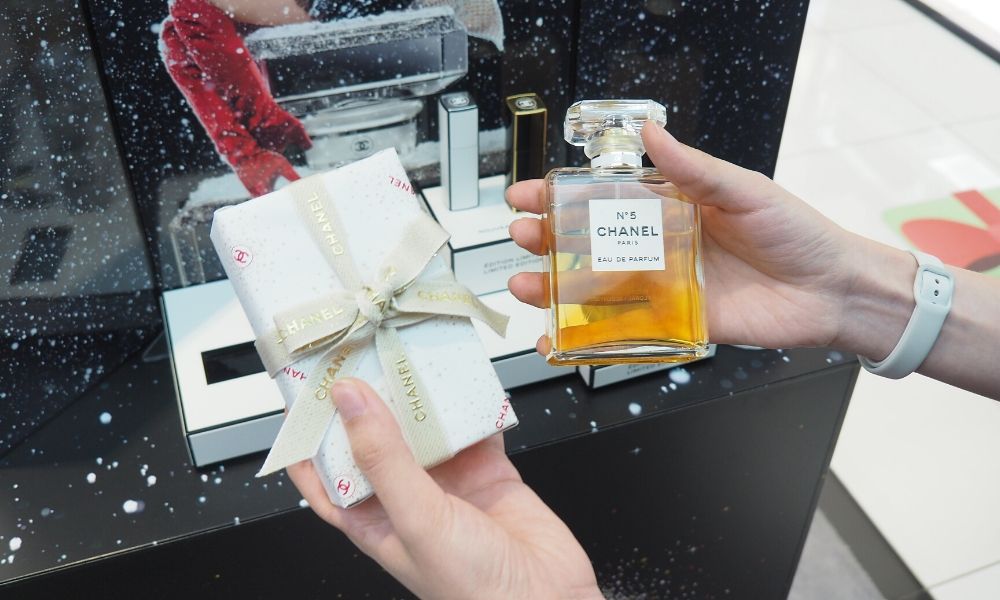 Right at the door, I was intrigued by a familiar smell. Turns out, it was the classic Chanel No.5 perfume. It's an iconic complex scent that would please most mature women.
The bottle might look small, but I was told a small dab would be sufficient for the whole day.
Price: RM620 (Chanel No.5)
Location: be duty free, klia2
For The Cousin That Loves Skincare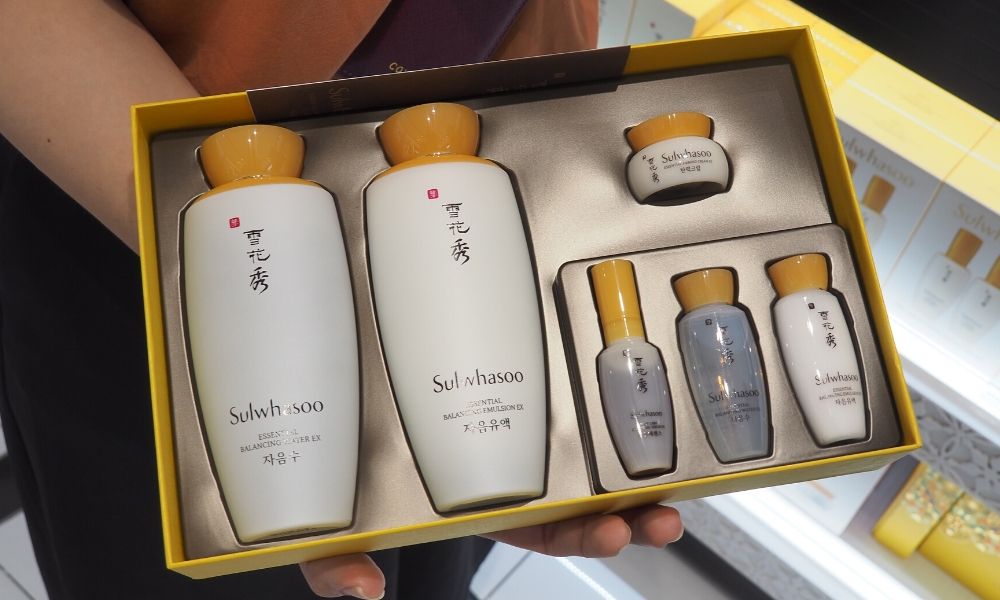 Continuing on, I checked out Sulwhasoo. I noticed they have a bundle with moisturisers and anti-ageing cream, which I know a certain skincare-addicted cousin will absolutely love.
It was also a travel exclusive bundle too, so you won't be able to find it out of the airport.
Price: RM360 (Sulwhasoo Essential Duo Set)
Location: be duty free, klia2
For The Uncle Who Appreciates The Spirits Of Life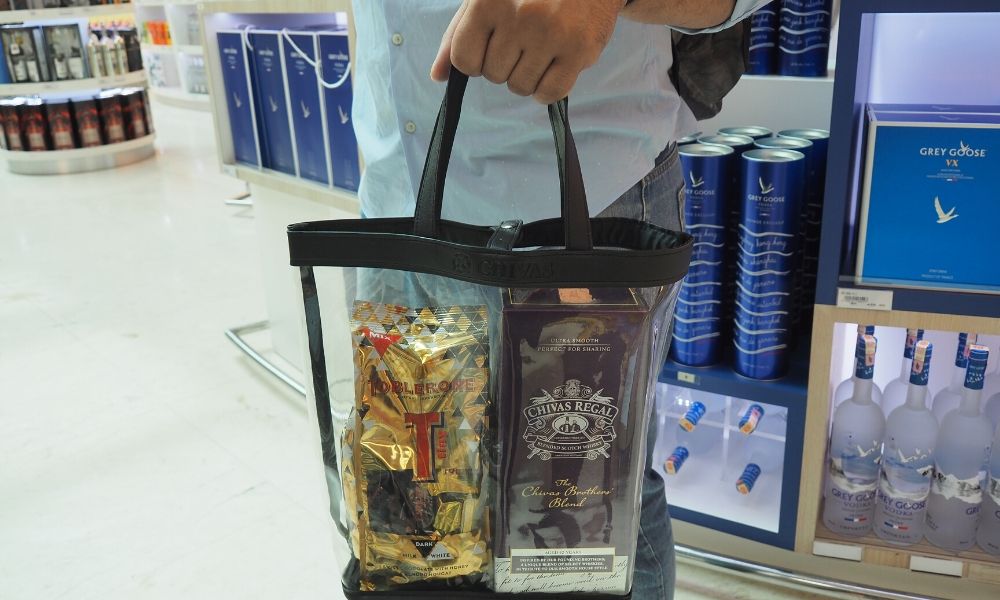 Alcohol is always the easy choice as a gift for certain uncles.
Thinking of killing two birds with one stone, I found an exclusive holiday package that bundles a Chivas Brothers Blend 12YO with a Toblerone Tiny Mix (which he could give to his kids).
Price: RM210(Chivas+Toblerone)
Location: Eraman, klia2
For Spoiling Your Significant Other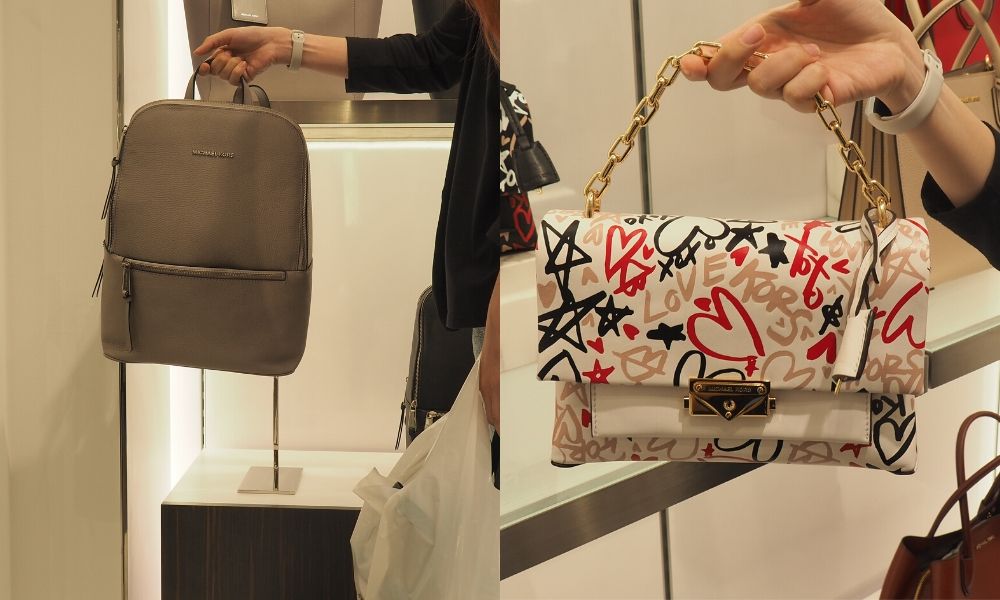 If you're in a relationship, getting something for the significant other is always vital for when you're going for a trip.
With that in mind, I decided to drop into Michael Kors to check out their latest offerings.
They have products for ladies of all different ages, but I found myself attracted to the grey backpack and a more eye-catching handbag. It all depends on how much you'd like to carry with you on a night out, or even to the office.
Price: RM1,659 (MK Toby Medium Pebbled Pearl Grey Backpack); RM2,019 (MK Cece Large Qixi Graffiti Bag)
Location: Michael Kors, klia2
For A Super Early Mother's Day Present (Or If You Just Want To Spoil Her)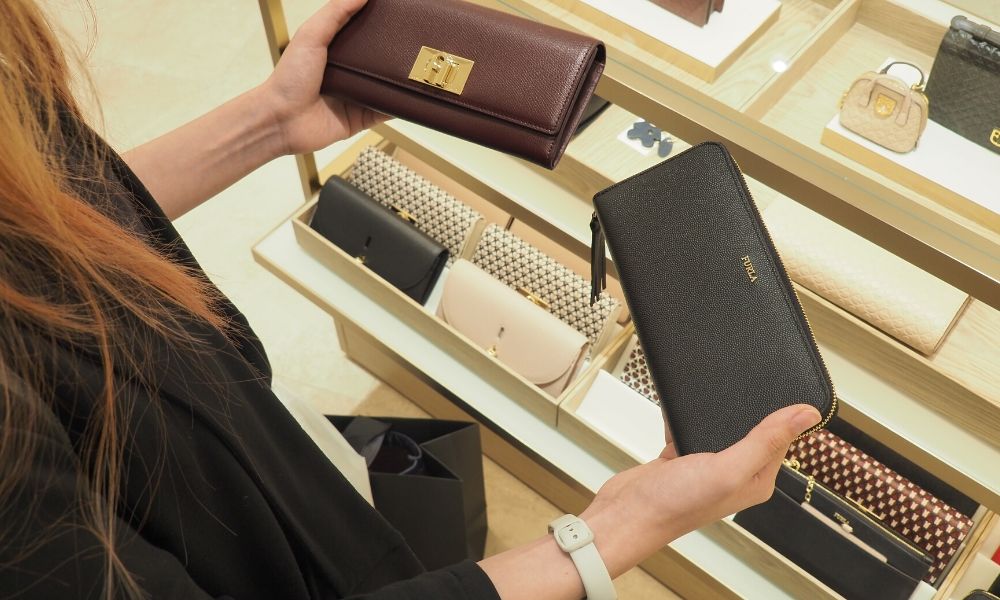 While thinking of a gift that would fit a mother, I chanced upon Furla, a 90+-year-old luxury goods company that hails from Italy.
Checking out their wallet styles, they reminded of my mum whose philosophy is based around utility rather than design.
I was debating between a brown and a black wallet, but I believe she'd prefer the more understated and minimalist black.
Price: RM838 (Furla Babylon Zip-Around Onyx); RM885 (Furla Bi-Fold Burgundy)
Location: Furla, klia2
For The Friend That Loves All Things Lacoste
This slideshow requires JavaScript.
We all have that one friend that is super into a brand and for my instance, he's a huge fan of Lacoste.
While browsing the store, I saw a sweater that just oozes comf and looks like a perfect gift for the upcoming winter months.
Price: RM580 (Lacoste Men L.12.12 Striped Panel Cotton Pique Polo Shirt)
Location: Lacoste, klia2
For The Cables That Won't Stop Disappearing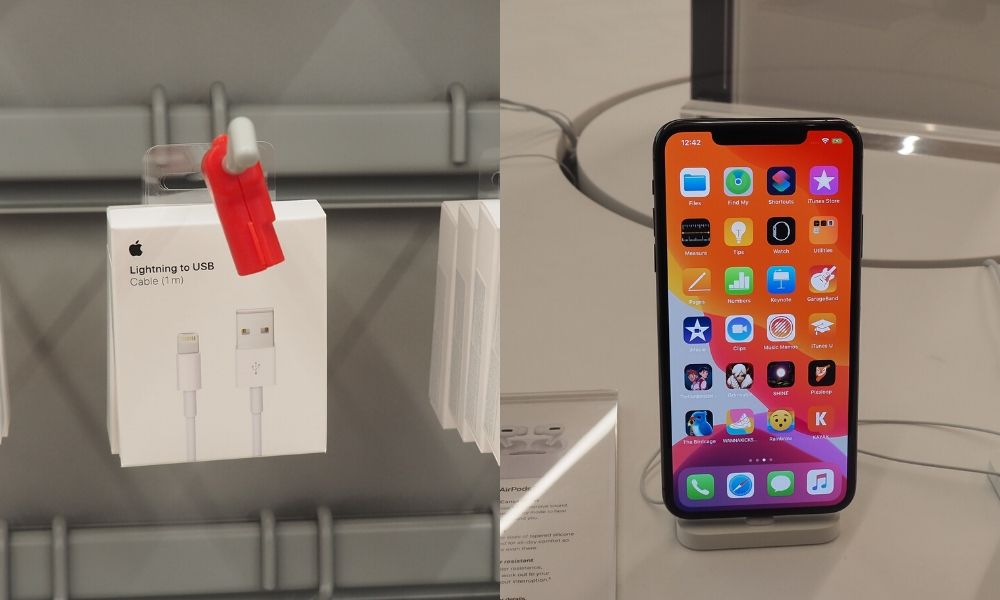 klia2 actually has a newly opened gadget store that sells electronics that are duty-free. Knowing myself and my tendency to misplace cables, grabbing some Lightning cables doesn't seem like a bad idea at all.
And of course, their most popular items in-store are the iPhone 11 Pro as well as the new AirPods Pro—duty-free, of course.
Price: RM86 (Lightning to USB cable)
Location: Ion Gizmos, klia2
For When You're Hungry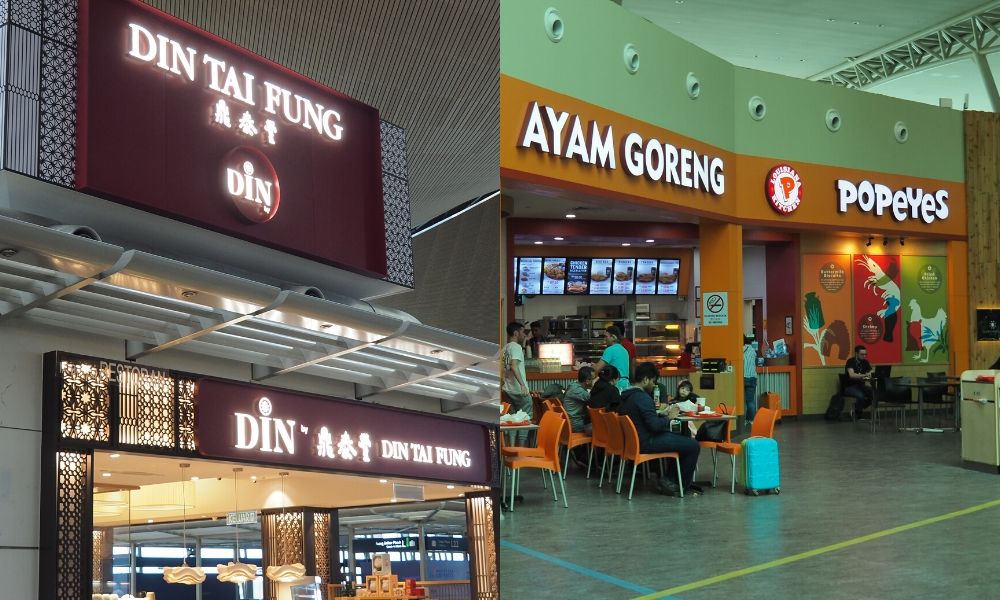 Both KLIA and klia2 are actually home to a variety of food and some are even award-winning restaurants. Fukuya, DIN by Din Tai Fung (non-pork) and even the now-rare Popeyes can be found in the airports.
There's plenty of choices to be had if you are craving for a specific meal.
Luckily for me, I was invited to dine at Fukuya, and it was my first time stepping into the restaurant.
This slideshow requires JavaScript.
The Saikoro Don features chopped raw fish cubes served on vinegar rice. The fish was fresh, and the rice was all I needed to recharge my body for the next round of walking.
My colleague ordered a bowl of Gyuniku Inaniwa, a noodle soup with thinly sliced beef. The broth was light and mellow, while the meat gave an explosion of flavours on our tongues. The noodles were chewy and bouncy, which made for a perfect noodle soup for a rainy flight.
Price: RM43(Gyuniku Inaniwa) + RM53(Saikoro Don)
Location: Fukuya, KLIA
For The Grandparent That Loves Tea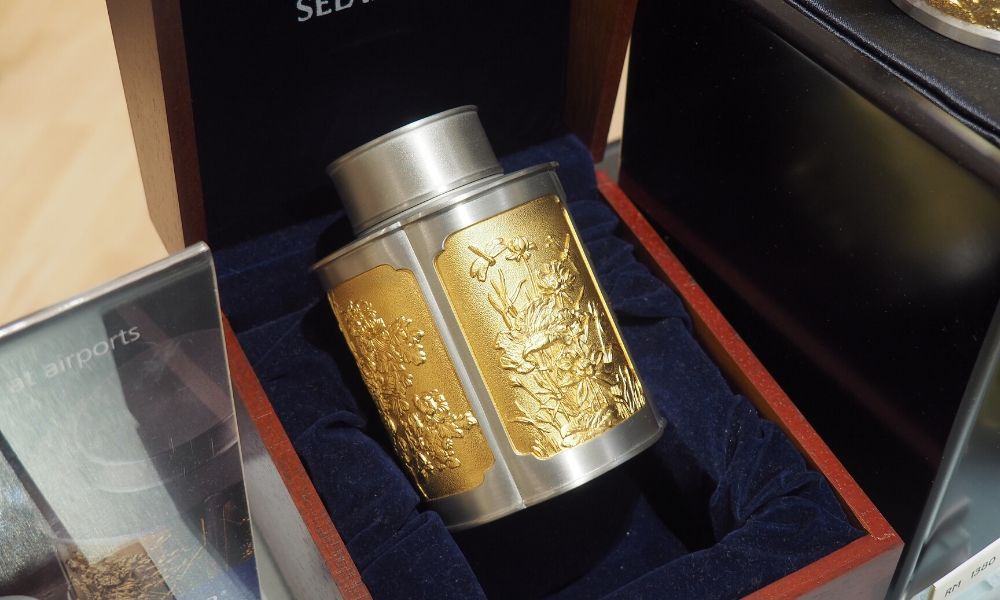 I've grown up loving tea in all its forms. Be it green tea, Chinese tea and even English tea—my love for tea never ends.
As I was checking out for souvenir shops, I decided to venture into Royal Selangor and to my surprise, they actually had a pewter tea caddy that would be the perfect gift for the grandparents.
It is also an exclusive gift that can only be found in Malaysian airports, which makes it even more valuable.
Price: RM990 (Pewter Tea Caddy)
Location: Royal Selangor, KLIA
For The Cousin That Loves To Build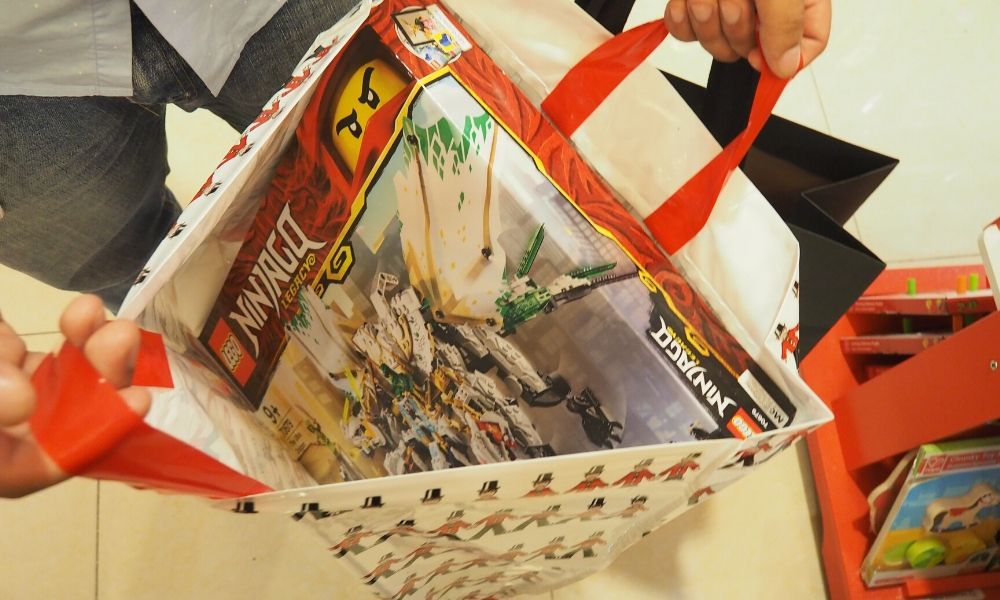 For those who are looking to buy gifts for young ones, KLIA has Hamleys, a store that only specialises in kids toys.
Just from a quick glance, I saw that they have gifts ranging from LEGO sets to soft toys.
If you have a cousin that has a knack for building things, then a LEGO set should more than make his or her day.
Price: RM420 (LEGO Ninjago Ultra Dragon Set)
Location: Hamleys, KLIA
For The Sister That Loves Makeup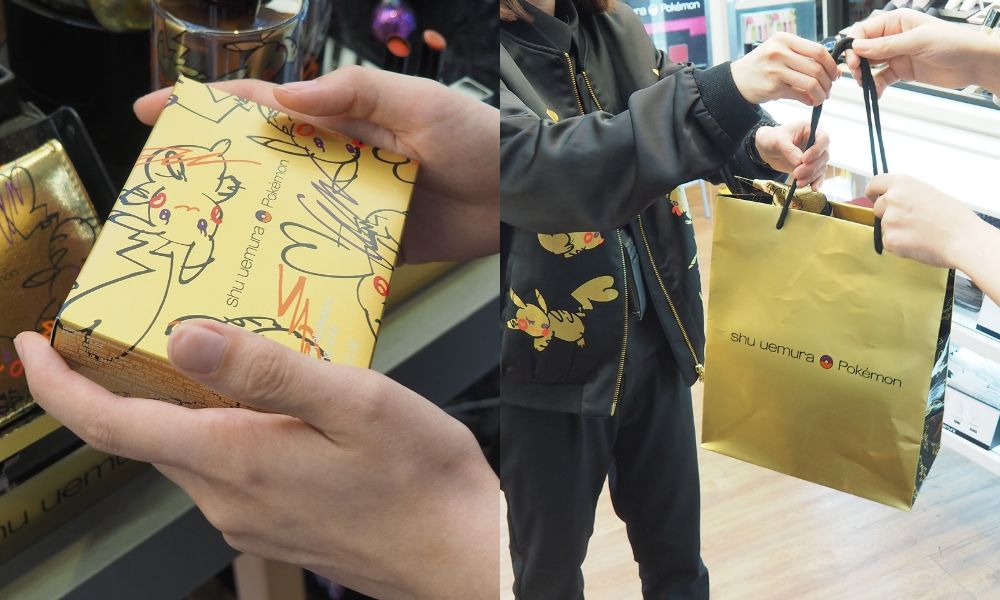 Right on time for the Pokemon craze, shu uemura recently collaborated with Pokemon for a limited edition run of makeup and skincare that features Pikachu (yes, it's called Pikashu).
If you have a sister that adores Pikachu and bold tones for her makeup, you should definitely try to get this.
Price: RM266 (Pikashu eye palette: thunder shock)
Location: shu uemura, KLIA
For Yourself If You're Thinking Of Treating Yourself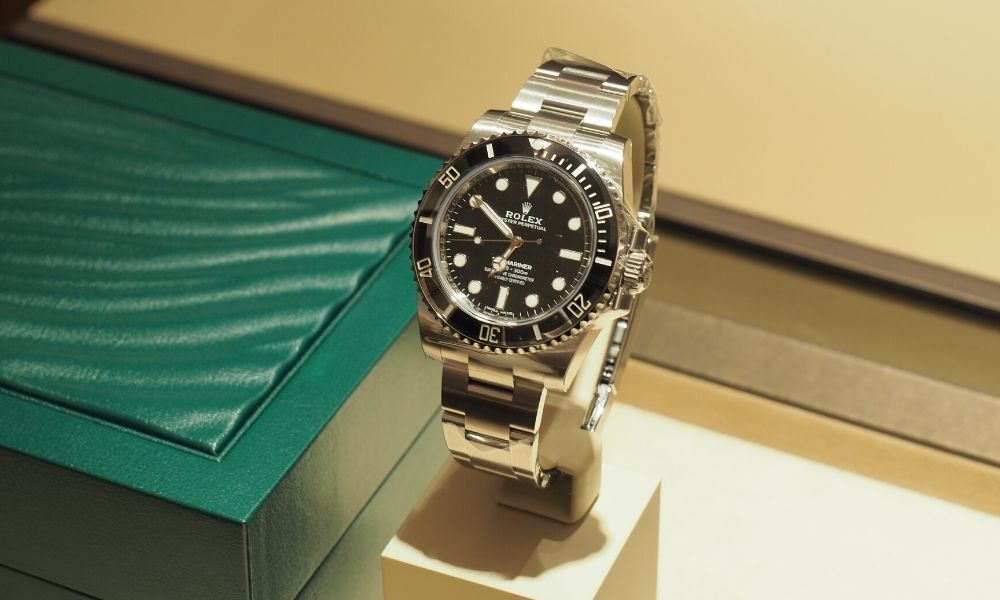 As a fan of watches, a Rolex is a classic status symbol and the byword for the classic quality timepiece.
Even while thinking it was too rich for my blood, I stepped into the Swiss Watch Gallery.
To make it an even sweeter deal, the jeweller told us that the watches are roughly 3% cheaper as they're duty-free. 
Considering the price of the watch, that could be a significant discount if you're ever thinking of rewarding yourself for a job well done.
Price: RM28,000 (Rolex Submariner 40mm Oyster)
Location: Swiss Watch Gallery, KLIA
Facing The 'Reality' Of Our Purchases
If we were to buy everything on the list that we wanted, that would be easily over RM35k. Most expensive being the watch of course.
But you need not spend that much to get yourself a RM50 discount when shopping for duty-free goodies.
With the 50-50 ShopLAH campaign, you can nab yourself a discount on liquor, tobacco, chocolate, confectionery, cosmetics and perfumes.
To be eligible for this discount, first, you'll have to spend RM50 on any participating outlets in KLIA and klia2. This will then give you a RM50 e-voucher on the MYairports app.
Once you have the e-voucher on the app, you will then need to spend more than RM500 on each purchase to get RM50 off your purchase.
The 50-50 ShopLAH campaign ends on the 31st of December, so make the most of your holidays and grab some goodies as you're heading through the airports.
Find out more about the 50-50 ShopLAH campaign here.