Convenience stores used to be small retail businesses that stock a wide range of everyday items such as coffee, groceries, snack foods, confectionery, soft drinks, ice creams, toiletries, newspapers, and magazines.
As the years passed, convenience stores such as K-Mart, Family Mart, CU, and MyNews have incorporated ready-to-eat snacks, soft-serve ice creams, and freshly brewed coffee into their stores.
Hopping on the bandwagon is 7-Eleven Malaysia with its latest addition of a mini café (7 Café), which it's added to several of its stores around the Klang Valley.
Its most recent outlet is also its biggest and 2 storeys tall, located in Bandar Puteri Puchong. Curious to see how it differs from the others, I had to pay it a visit, and here's what I observed.
1. Super spacious, but overly crowded (for now)
The entire 2-storey lot was incredibly crowded and it was quite hard to move around. Understandably so, since the branch only opened its doors on June 7, 2022.
The spaciousness works to 7 Café's advantage here, since it's able to place a number of tables near the entrance for customers to dine in, while segmenting the first floor into a few sections for browsing.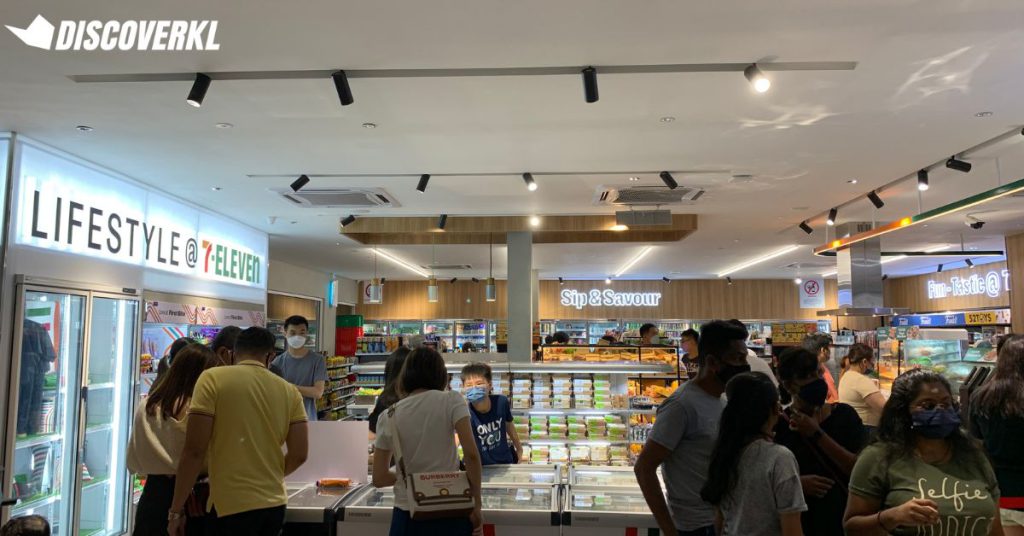 These sections are where customers can explore and enjoy the fully-stocked shelves of sandwiches, desserts, bakery items, ready-to-go meals, made-to-order meals, and beverages.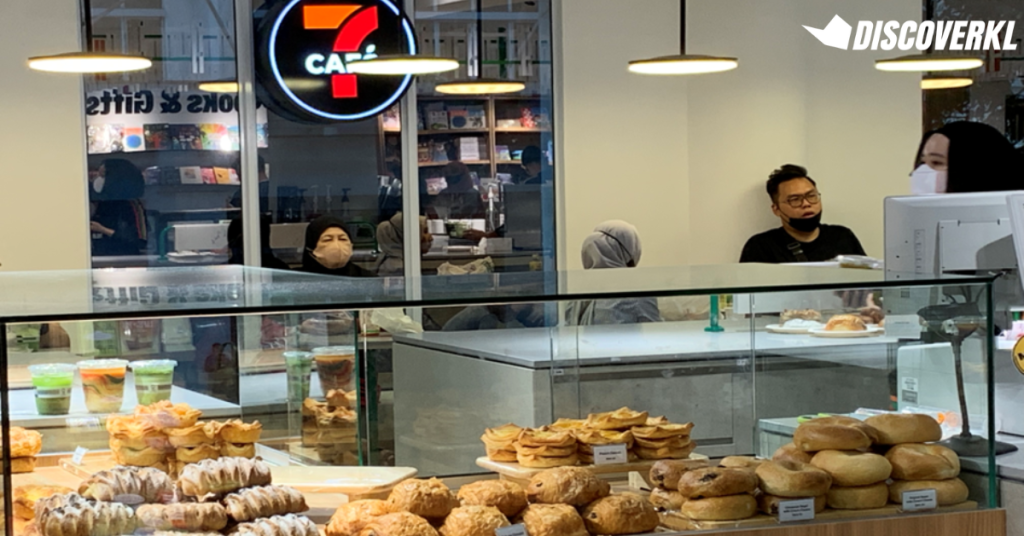 7-Eleven's best-selling slurpees are also offered on the first floor, along with a new addition to the drink that lets customers put in their favourite flavour of a soft-serve.
Additionally, I noticed a new section that isn't currently present in other 7-Eleven outlets. It's a toys section by FUNKO, an international brand that designs and sells unique pop culture collectibles, accessories, and toys.
The FUNKO toys are priced from RM35-RM89, which are a reasonable average that you'd find wherever else they're sold.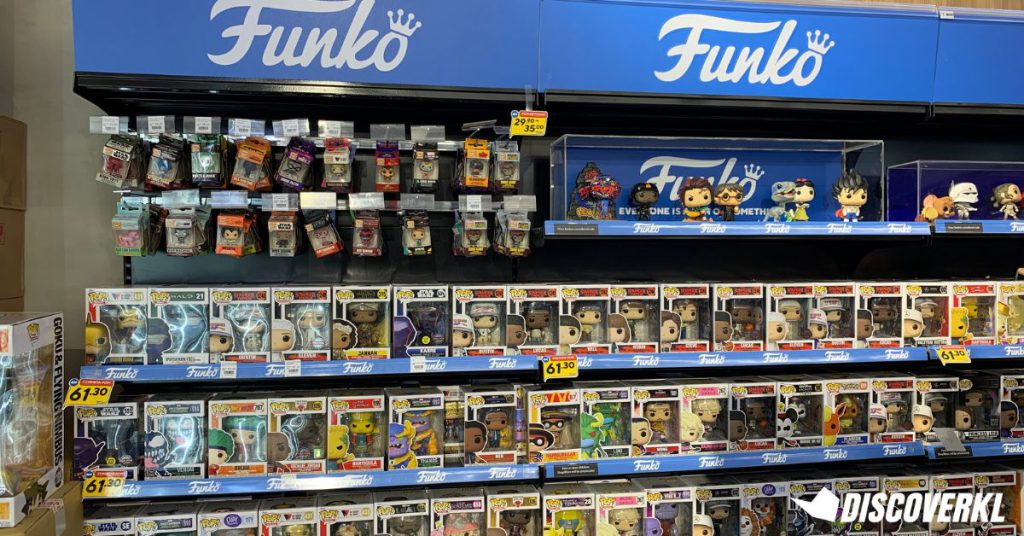 The second floor is divided into several sections as well, but half of it is taken up by the café with its tables and chairs.
There's also a beauty section and a small bookstore, something that is only possible due to its size, since other 7-Elevens have, at most, magazine stands.
2. Plenty of choices, from books to beauty
The books & gifts section had a variety of non-fiction, fiction, business, and children's books. Apart from the children's books, all the other books were equally priced at RM17.90.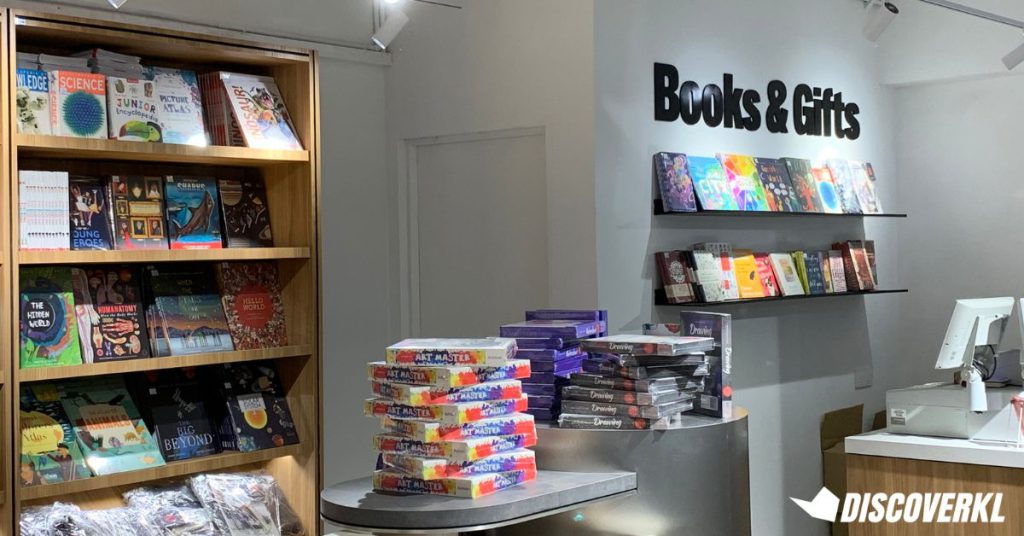 Being an avid reader myself, this section was a plus point as I couldn't stop browsing the selections from best-selling authors such as Stephen King, Mitch Albom, and Jane Austen.
Over at the beauty section, you'll find a range of international beauty brands ranging from Beauty Buffet, Farm Skin, Naturie, Utena, Nadeshiko, and Boots.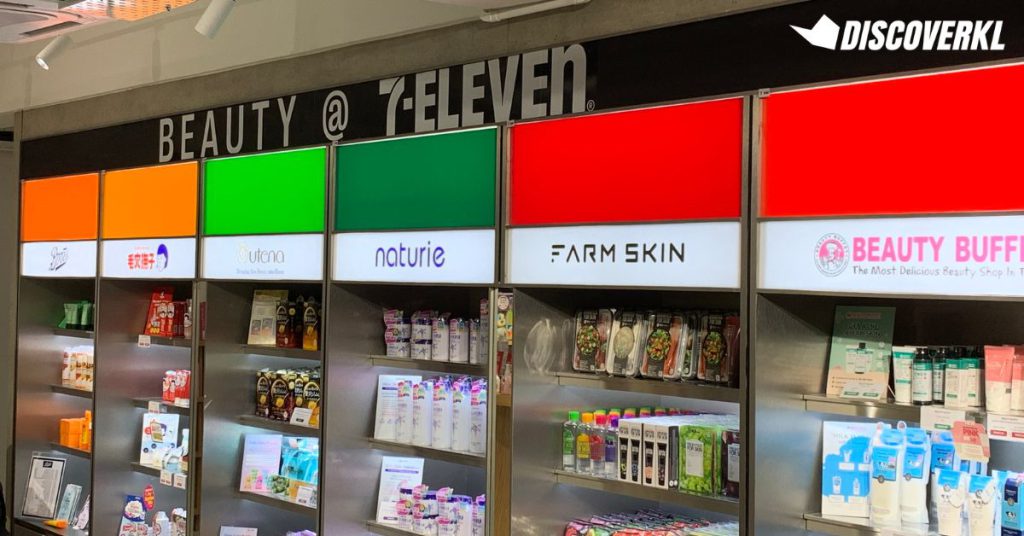 Though no Sephora, these are brands that aren't commonly found in most other convenience or beauty stores.
3. A pastry selection that could rival a small bakery's
After taking in my fill of the place visually, it was time to fill my stomach, so I headed to the famous café that has had everyone hyped.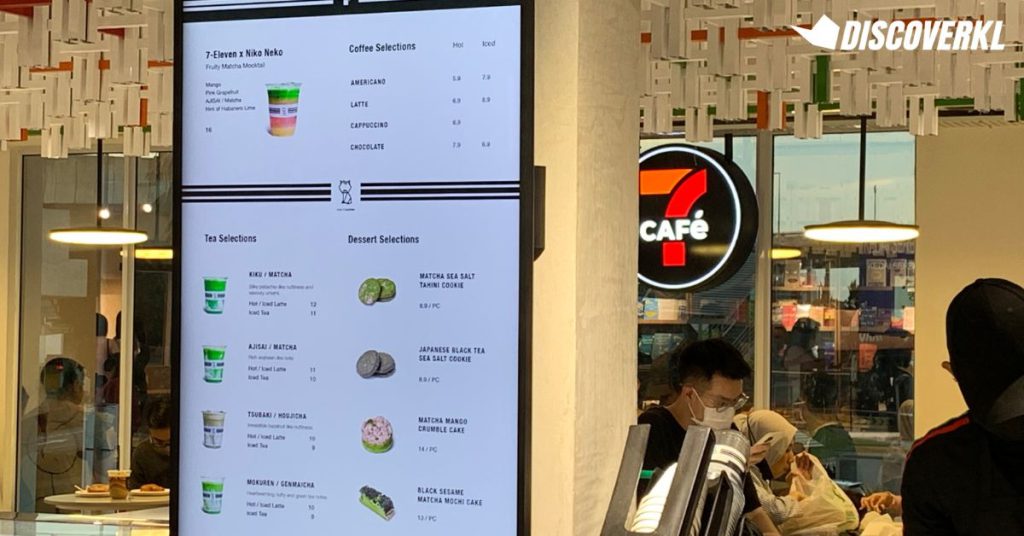 The queue to order was incredibly long and I had to wait for 20 minutes before placing my order. Upon placing my order, I had to wait another 20 minutes before I got my pastries.
I decided to order a Peach Danish, a Cinnamon Bagel with Cream Cheese, and a hot Latte.
Surprisingly, there were only three options available for coffee lovers. And being a tea lover, I was slightly disappointed to find that there weren't many tea options available at all.
There were also different types of desserts available such as the Matcha Sea Salt Tahini Cookie, Japanese Black Tea Sea Salt Cookie, Matcha Mango Crumble Cake, Black Sesame Matcha Mochi Cake, and Genmaicha Oyaki Bun.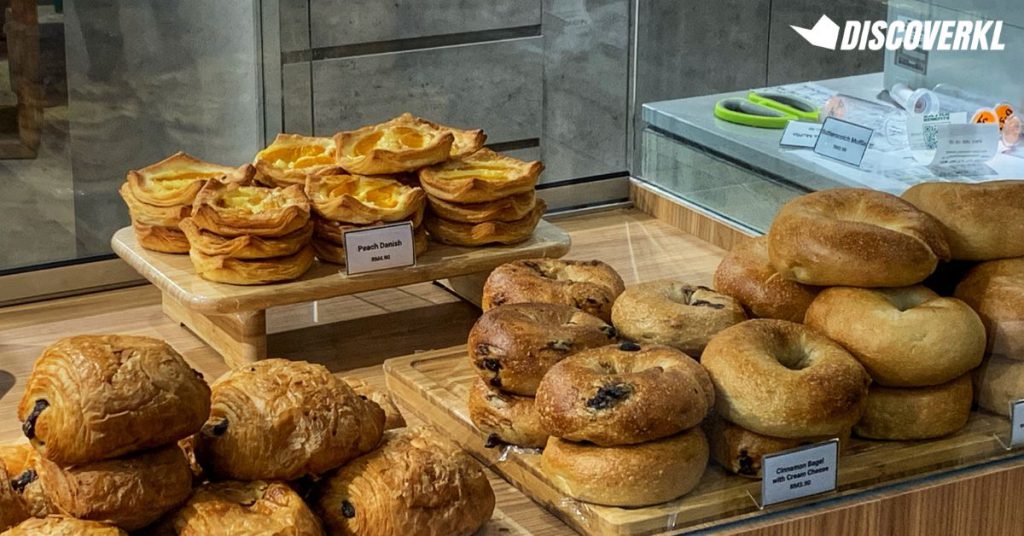 The Peach Danish was my favourite. It was simple but tasty, and the pastry was deliciously soft.
On the other hand, The Cinnamon Bagel with Cream Cheese was not that great. Bagels are meant to be soft and chewy. Instead, this bagel was hard, but the cream cheese made it slightly better.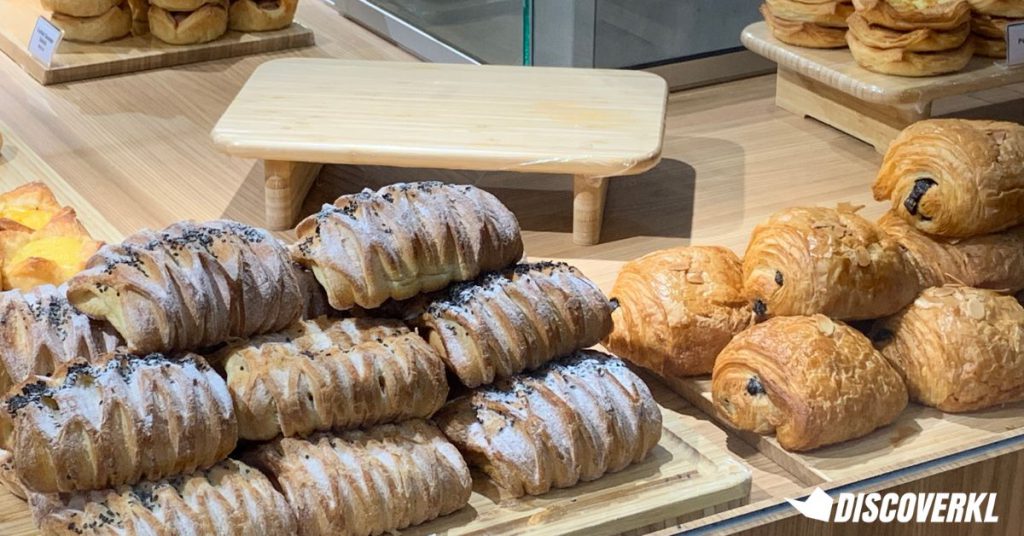 The hot latte was fairly nice, but average and nothing to really shout about. The prices of pastries and drinks from the café range from RM5 – RM16.
Despite the quality of food there, to my surprise, I received my pastries on a paper plate, and was given plastic cutleries.
In hindsight, I should have expected as such since the café is still part of a convenience store, and there aren't as many staff on the ground to clean up after you.
Thus, using plastic cutleries makes it easier to keep the place clean since everyone can just dispose of their trash themselves. (Although, having recycling bins could be a better option.)
I quite liked that there was also a space dedicated to showcasing Niko Neko Matcha's products.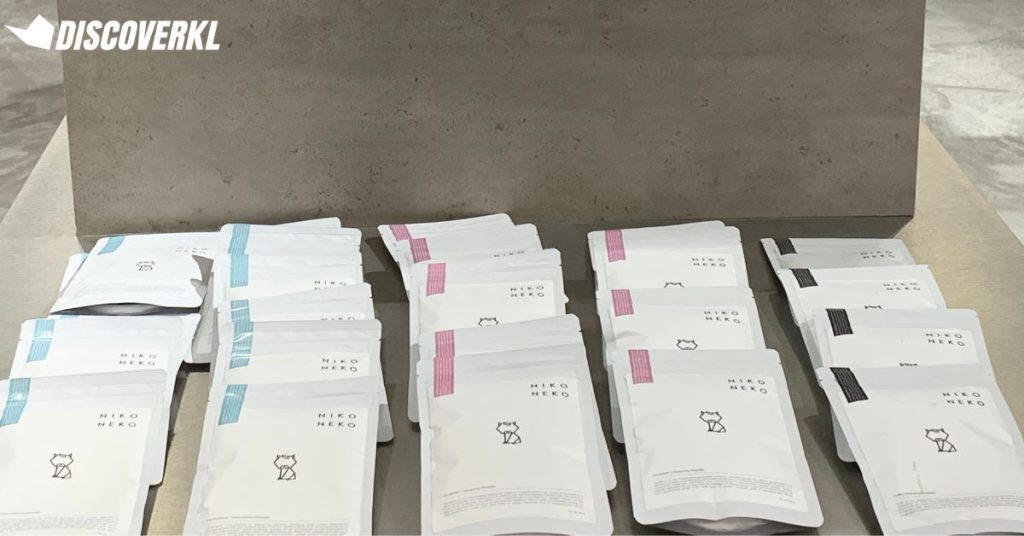 There, I saw their matcha, houjicha, genmaicha, wakoucha, and genmai powder on sale.
Perhaps one day, we could see more local brands being featured in 7-Eleven stores that have high foot traffic for more visibility.
-//-
Overall, I would say my experience at the new 7 Café was an interesting one. The double-storey convenience store/cafe layout is a stand-out experience from your usual 7-Eleven trip.
There's just a lot more to do at this outlet, from getting some dine-in pastries and coffee, to browsing books or beauty products.
Sure, competitors like FamilyMart, CU, emart24, and even the homegrown myNEWS may have already jumped on the extensive hot, ready-to-eat meals trend much earlier.
But what this 7-Eleven has going for it is variety in terms of products, and reasons beyond just food for you to stay a while longer.
In that sense then, yes, it might be worth the hype if you plan to hang out with friends at the cafe then browse some books after.
If you're just there to quickly purchase an item off the shelves and leave though, any other 7-Eleven could probably satisfy your needs.
7 Café by 7-Eleven Malaysia
Address: 2, Jalan Puteri 1/1, Bandar Puteri, 47100 Puchong, Selangor
Contact: 03-2142 1136
Website: https://www.7eleven.com.my/