I'm not one who puts on makeup regularly but even so, I always strive to source for products which are better for me, particularly anything I apply on my lips.
As we're constantly drinking and eating throughout the day, it's inevitable that we would "ingest" our lip product by accident, whether by it rubbing onto the sandwich we're having or us consuming it along with our drinks.
According to Beauty Bakerie, an average woman consumes up to 9 pounds of lipstick in her lifetime. That's a whole lot of lipstick!
And for that reason alone, I always feel it's best to source for better-for-you lipsticks, especially if you're one who regularly uses them.
Recently, I stumbled across FAMS Cosmetics which makes their regular appearance at pop-up markets across Klang Valley. In fact, they were recently spotted at the Makers & Co bazaar at One Mont Kiara Mall.
This East Malaysian brand prides themselves on their handmade cosmetic and skincare products but their star product has got to be their lipsticks.
Created in a variety of gorgeous shades, the artisanal olive oil lip creams are made with a food grade colourant called the 100% LAKE. According to FAMS Cosmetic, it's safe for pregnant mummies as well.
Made with lip-loving and moisturising ingredients such as olive oil, cocoa butter and vitamin E, these are suitable for vegetarians too. On top of that, the products are made without any parabens, silicone or mineral oil. They are also made with 100% plant-based ingredients.
These products are not mass-produced, but rather, are handmade. That way, you can ensure a personal touch to each lipstick that you've purchased with them.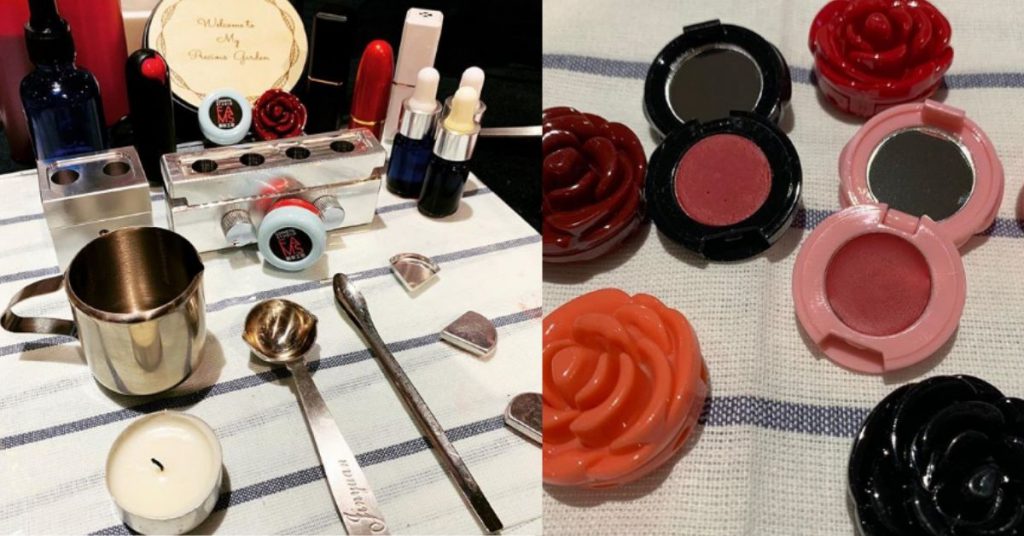 Currently, FAMS Cosmetic offers 50+ pigments which is a pretty impressive number considering the size of their team.
However, do take note that not all shades will be available at their pop-ups and it's best to drop them a message enquiring about your shade of choice.
Besides lipsticks, FAMS Cosmetic offers repair services as well. Should you accidentally drop your lipstick container, you need only bring your casing for repair or choose from their collection of containers. Do PM the page in advance if you're looking to repair your lipstick.
If you're one to be conscious about the products you apply on your lips, FAMS Cosmetic would be a good place to start, and what's more, you can support a homegrown brand as well at the same time.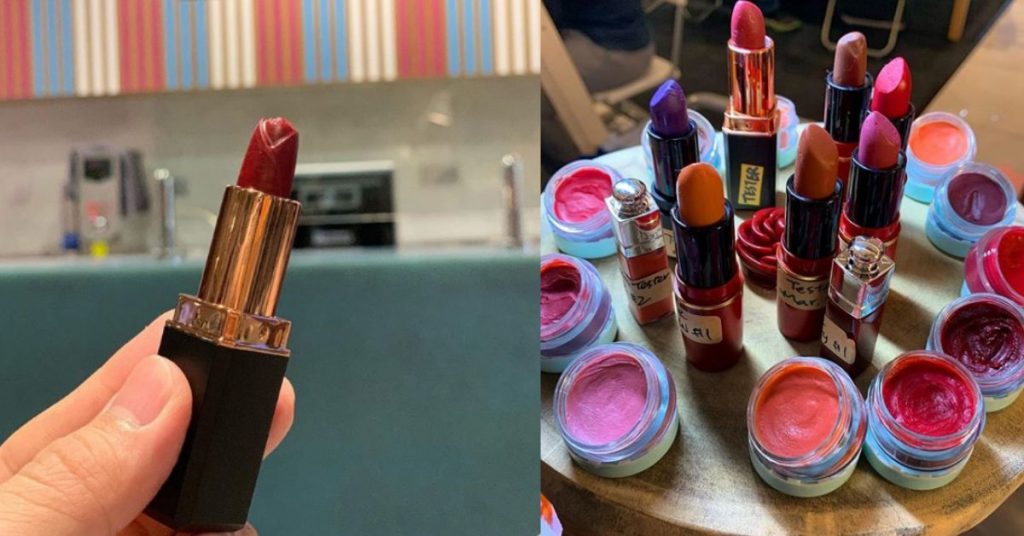 These shades might not be as vibrant as your favourite longwear lipstick but it's perhaps ideal for days when you're just popping out for a quick grocery run but still want to look cute at the same time.
Either way, you can always test try their products at their pop-up store. Find our where FAMS Cosmetic will be at next by following them on their social pages:
Instagram: FAMS Cosmetic
All Image Credit: FAMS Cosmetic