As someone who's never tried wagyu beef before, I jumped onto the opportunity to do so as soon as I heard 'wagyu' and 'buffet' in the same sentence.
If you look at my size, it is safe to say that I've shown glimpses of over-indulgence as well, so a buffet is definitely up my alley.
Wagyu More has been in Malaysia for a while now, but its newly-opened branch in Sunway Pyramid has only been operational since November 25.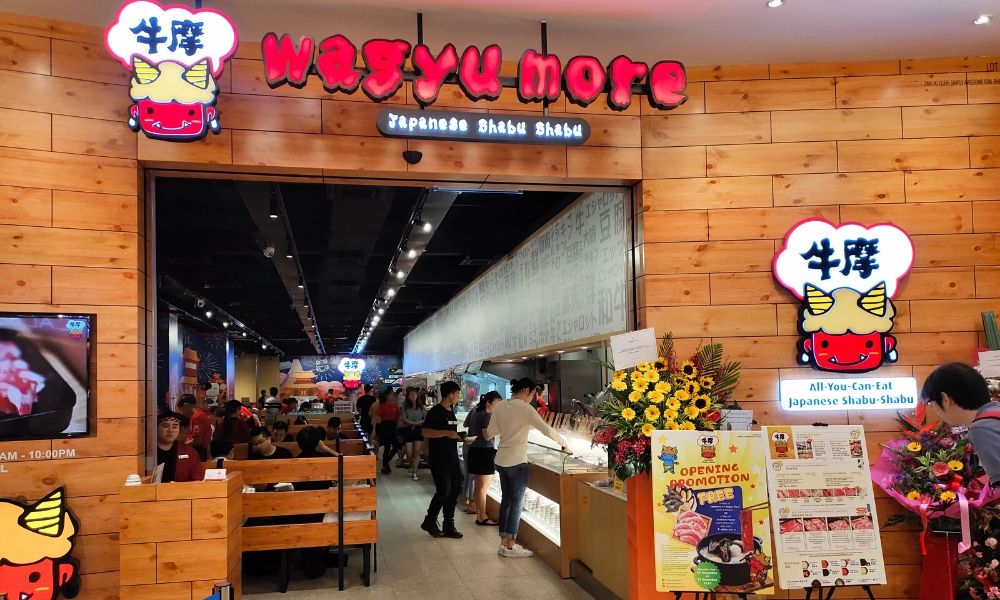 Stepping into the restaurant, we're first introduced to a line of fresh vegetables, mushrooms, and the like.
There's also a plethora of seafood choices such as clams, squid, and fishballs.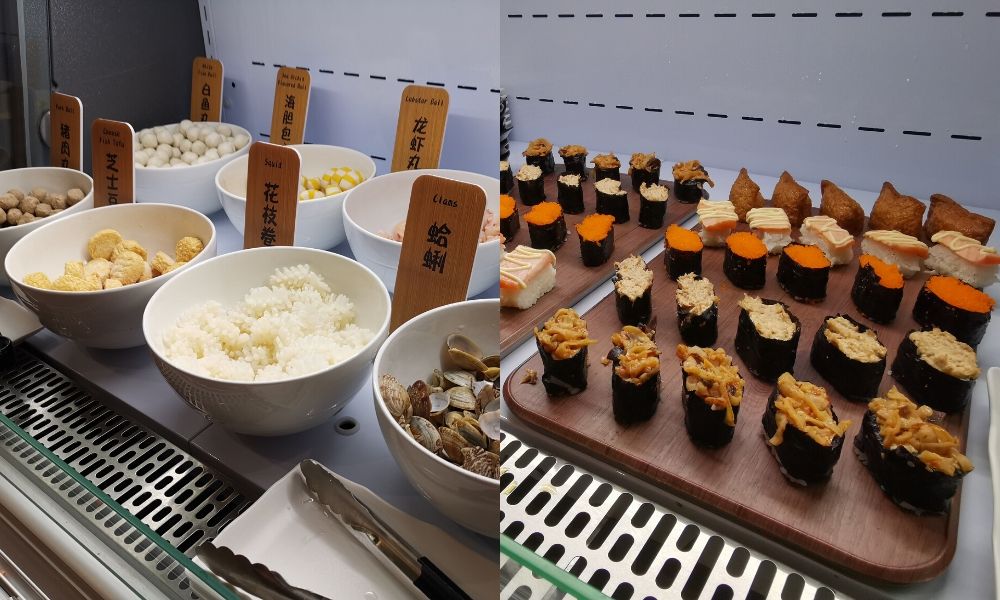 There are also desserts and a filling selection of sushi on the side.
It Starts With The Soup
Similar to most buffets, there's a time limit of two hours for us to go through everything they have to offer.
So, once I checked out the line, I sat down to check out what soup I can use for my base.
Turns out, they have a total of 10 soups to choose from such as Mala, Collagen Chicken Soup, Herbal Soup, and Kimchi.
They also have two options for vegetarians in the form of Tomato and Kombu.
Being one to try something new, I opted for the Herbal Soup while my colleagues tried the other soups.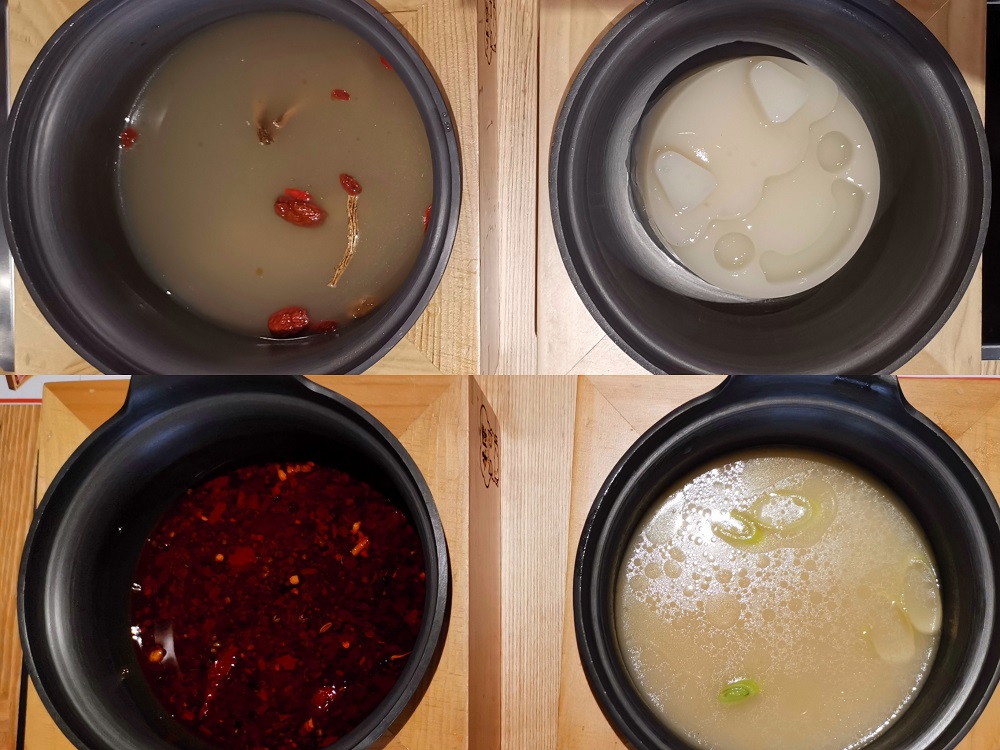 Without adding any meat or vegetables to the soup, the Herbal Soup by itself was flavourful and it was exactly like how my mum would make it, so the taste was very familiar.
The Mala soup is surprisingly not too spicy or oily, so it's pretty decent for those with a desire for spice.
There are a few special tables in Wagyu More as well which are meant for a party of four, complete with four personal hotpot stoves.
This means that the four persons on the table can have their very own soup of choice and there's no need to share. It was a moment of rejoicing for me as I could now add as many mushrooms as I'd like to my own soup.
Dipping My Toes Into A World With Wagyu
If you were to take the set with the wagyu beef, everyone at the table will have to do the same.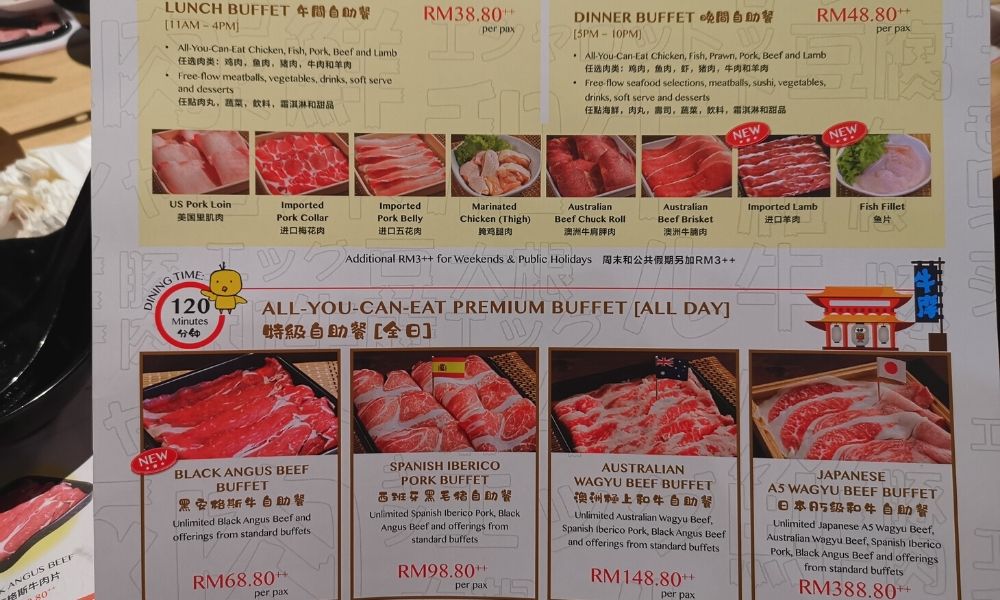 Kevin, the Manager of the Sunway branch, explained that this is to avoid people from making one person order the expensive menu and 'freeloading' off them (at the restaurant's loss).
Luckily, we were given the chance to order a few sets of everything to try them all out. When the Japanese A5 wagyu beef arrived, we were told to immediately eat it first, as the fat will melt quickly.
Listening to the advice, we dipped the wagyu slices into the soup for a few seconds and ate it without hesitation.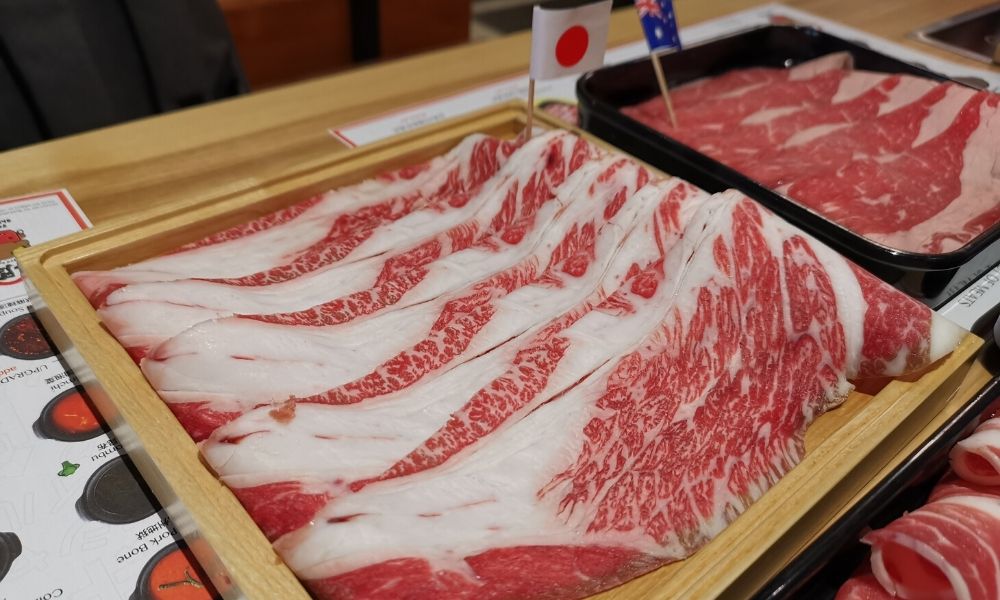 My world was immediately rocked. The beef was juicy, tender, and rich with fat.
The shop also shows off its certificate right on the fridge so we won't question its authenticity.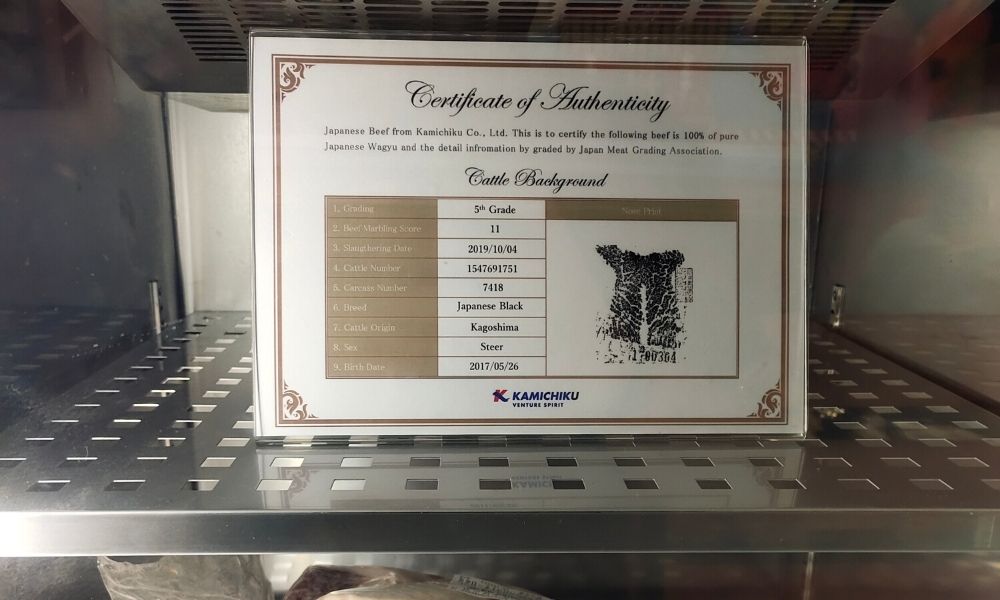 There were other meat choices such as Black Angus Beef, Spanish Iberico Pork, Australian Wagyu Beef, US Pork Loin, Imported Lamb, and even Imported Pork Belly.
In my opinion, if you were to go for the A5 Wagyu Beef Buffet, you might as well make the most of it and just keep ordering that.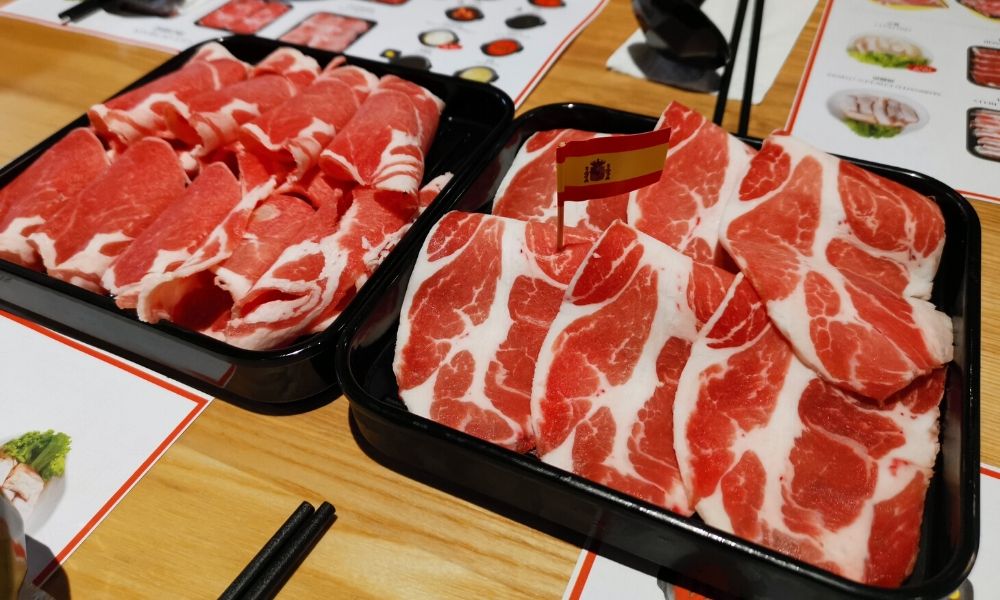 The other choices were also very good and definitely higher quality than the ones we usually have from other hotpot places.
I'm not sure if it was placebo, but the quality of the pork belly tasted marginally better too.
If you're exhausted from eating all the meat, there are other offerings such as a chocolate fountain, fried rice, and curry samosas, to name a few.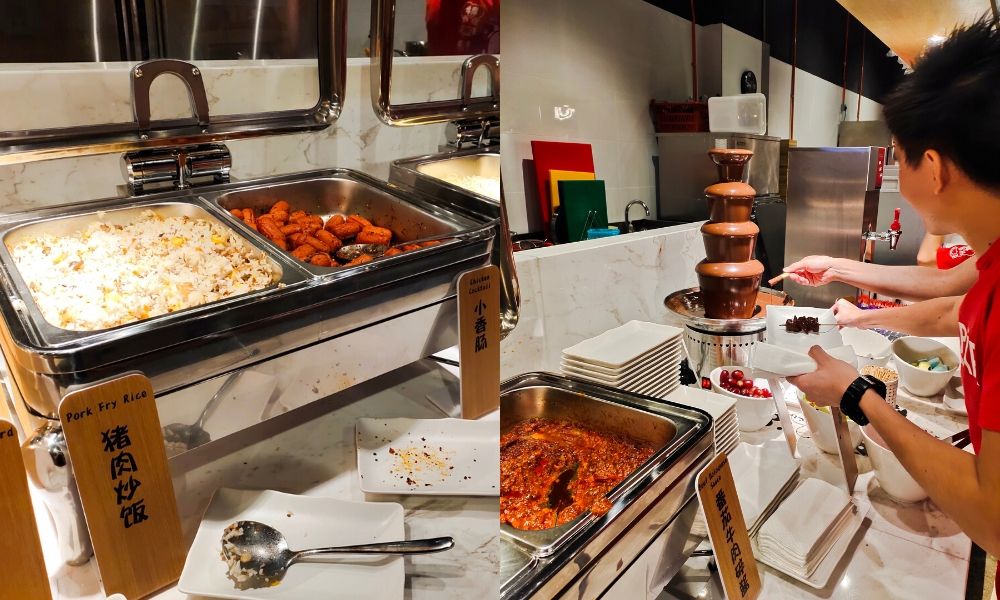 And speaking of fountains, there are a few choices for drinks such as sodas and hot teas. We ended our eating frenzy with ice-cream before we left.
How Does It Hold Up As A Hotpot Buffet?
While hotpot buffets are aplenty here (you can find at least two or three in a mall), Wagyu More offers something new in the form of endless A5 Wagyu Beef, if you are willing to pay for it.
However, if you are looking for something a little bit more economical, their regular meal without the premium meats are quite a bargain in itself.
But just for December and only for their Sunway Pyramid branch, if you order four sets (for 4 people total) you can get a dish of A5 wagyu beef for free (you'd usually need to pay RM88 for a dish of ala carte Wagyu Beef).
This promotion ends on December 31, so be sure you drop by as soon as you can.
Also, if you're looking to make a booking, you can WhatsApp Wagyu More's number and they even have an AI to help you process the booking.
Wagyu More (Sunway Pyramid Branch)
Address: LG1.98C, LG 1 Floor, Sunway Pyramid
Website: https://wagyumore.com.my/
Reservation: http://wagyumore.wasap.my/