One of my bigger regrets growing up is not taking the time to perfect my mother tongue.
Sure, I can speak a smattering of Hokkien words stringed together and it's enough to get by, but it's not at a proficiency I would hope for and definitely nowhere near enough to "pass down to the future generations".
Fortunately, there are card games that now help bananas like me to learn a couple more key phrases in specific dialects and languages like Singaporean Hokkien, Cantonese, Mandarin, Japanese, Korean and Bahasa Melayu.
In fact, there's even a Manglish card game that allows one to learn the beautiful amalgamation of Bahasa Melayu and English, known simply as "Bahasa Rojak".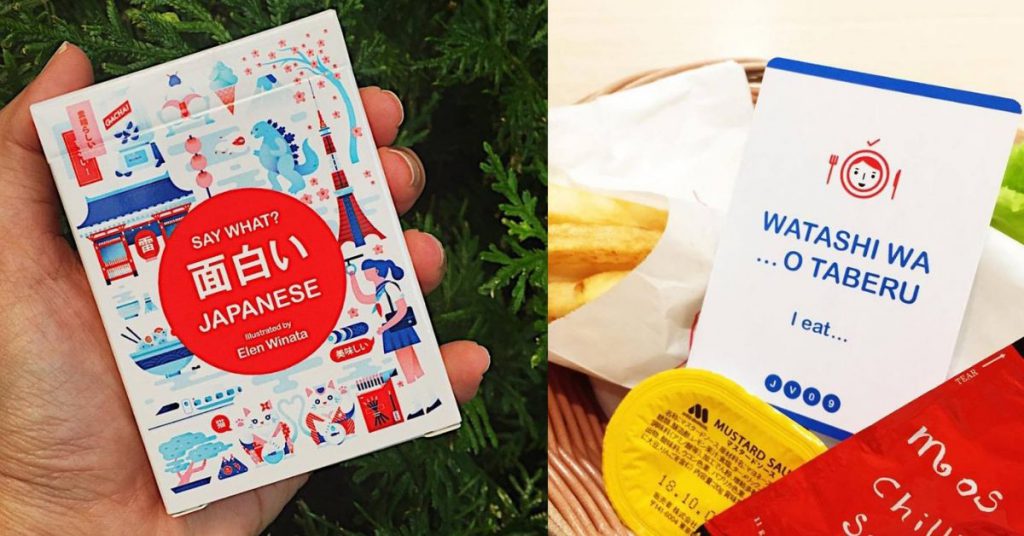 These series of card games are targeted specifically towards the younger generations who, unfortunately, might be losing touch with their native dialects.
Created by the aptly-named SayWhat?, card games retail for RM70. The aim of these card games is to keep these dialects alive by allowing non-fluent speakers to practice them.
What's interesting is the fact that you can head to their website to listen to the audio of the pronunciations for each phrase.
"They say experience is the greatest teacher. We say making a fool of yourself imparts a lesson you'll remember forever. With that in mind, we came up with a card game that challenges you to be as silly as possible to learn a new dialect or language."

The SayWhat? team
Each deck consists of a different amount of playing cards but they all include the basics such as verb and noun cards. They have also been lovingly illustrated by talented artists like André Wee and Cella.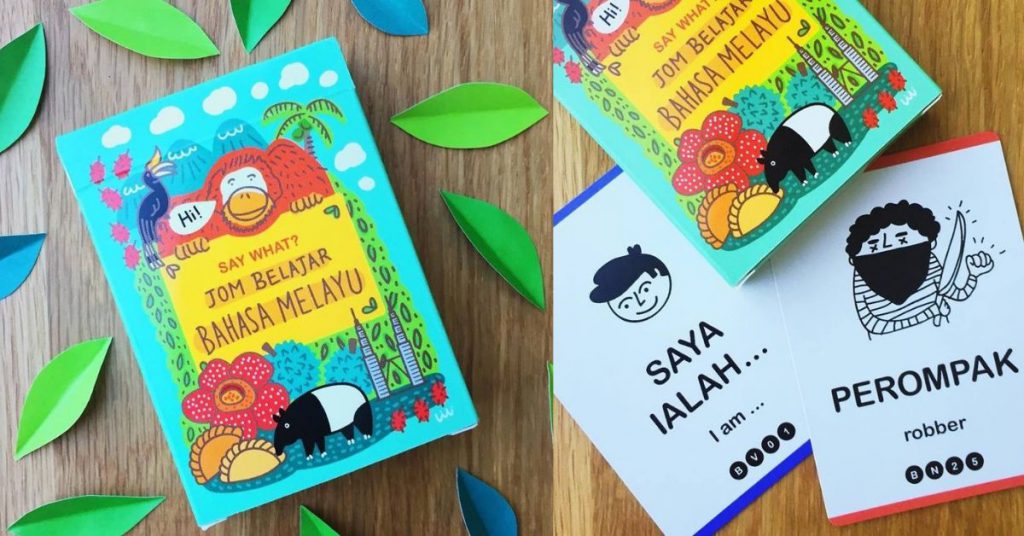 Now, by no means are these meant to turn the aforementioned banana into one who is proficient in his or her dialect. But as these deck of cards gamify the process of learning terms in different dialects, it's definitely more enjoyable.
In fact, the SayWhat? team noted how gamification is crucial in learning anything and when you're busy having fun, picking up a new language becomes far less daunting.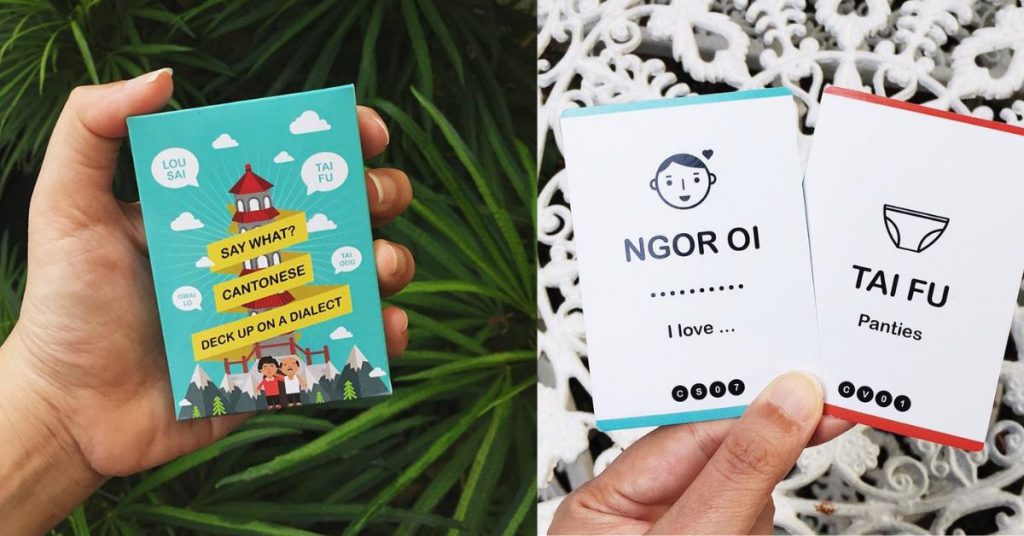 "Unlike most regular (read: mind-numbing, brain cell-combusting) methods, SayWhat? lets you learn a new dialect or language the fun way through a simple game of cards," the team noted.
At the very least, you might be able to order up a dish at a hawker stall. And that's better than nothing!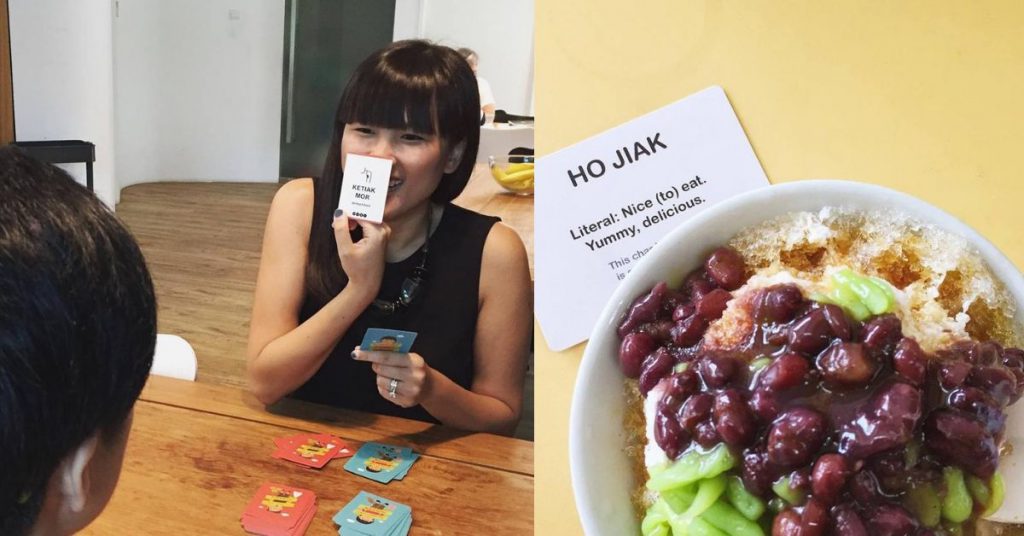 Although proudly Singaporean, these are available for purchase at places like Naiise, Stickerrific and My Paper Project (both online and offline at their brick and mortar stores).
They also make for ideal gifts for tourist friends who want to pick up on our unique dialects and languages.
All Image Credit: SayWhat?