[This is a sponsored article with MATCHARO.]
If you've browsed the beverage shelves of grocery and convenience stores, you'll know that kombucha choices are aplenty, with a range of fruit-based flavours available.
Being a Malaysian health food and beverage brand launched in 2020, MATCHARO has decided to make its kombuchas stand out by packaging them in cans.
MATCHARO's team told us that this form of packaging helps the beverage cool down more quickly than glass bottles. This is a plus point, as kombuchas are best served chilled.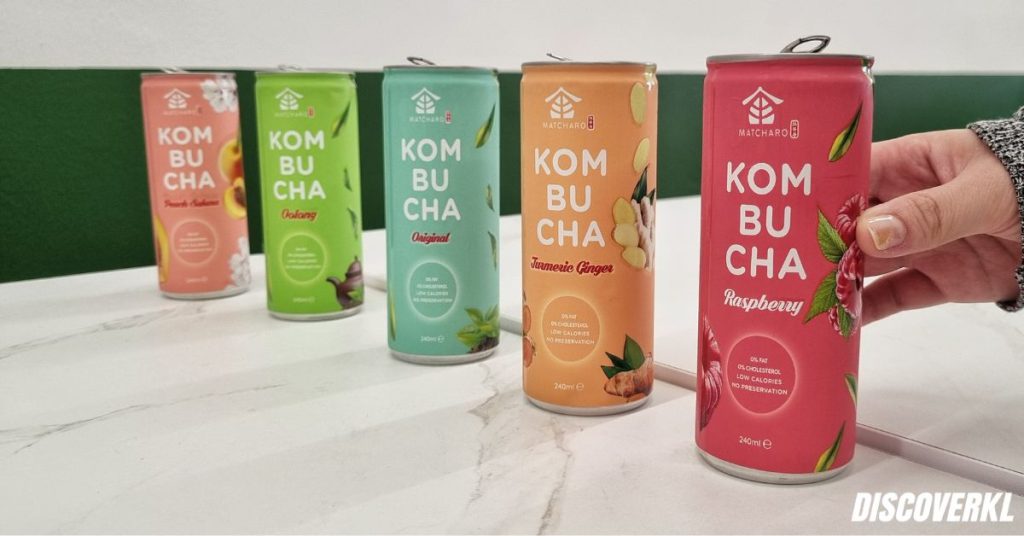 Coming in brightly coloured cans, MATCHARO's halal-certified kombuchas are made by fermenting tea with sugar, bacteria, and yeast, along with other fruits for their flavoured options.
As kombucha is a fermented product, it is known to be good for one's microbiome and gut health. This is because fermentation makes probiotics that can help those with irritable bowel syndrome (IBS), and may even strengthen your immune system.
Containing 0% fat, 0% calories, 0% cholesterol, and no preservatives, MATCHARO's kombuchas are designed to be a healthy beverage alternative for everyday Malaysian consumers.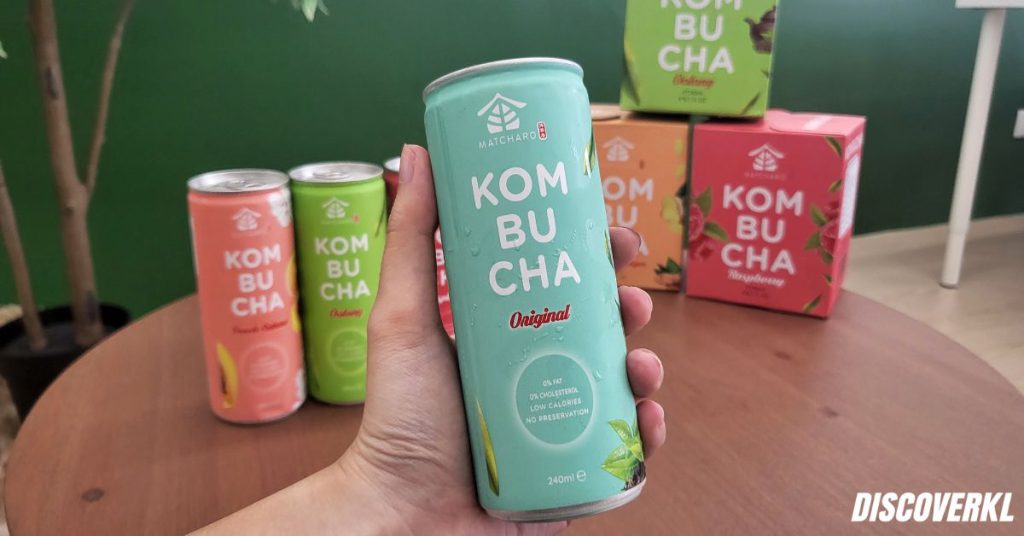 Starting off our tasting sesh, we noticed that the can's instructions required us to "shake well before drinking," counterintuitive to what we're used to with carbonated drinks.
Trusting in the process, we did as we were told and went ahead to try out all five of MATCHARO's kombucha variations.
The Original flavour tasted very much like a refreshing black tea, paired with the usual tanginess of kombucha that's akin to apple cider vinegar.
In a similar boat was the Oolong, which provided a fragrant and delicate floral aroma to the palate. It was definitely a favourite amongst the tea lovers in our group.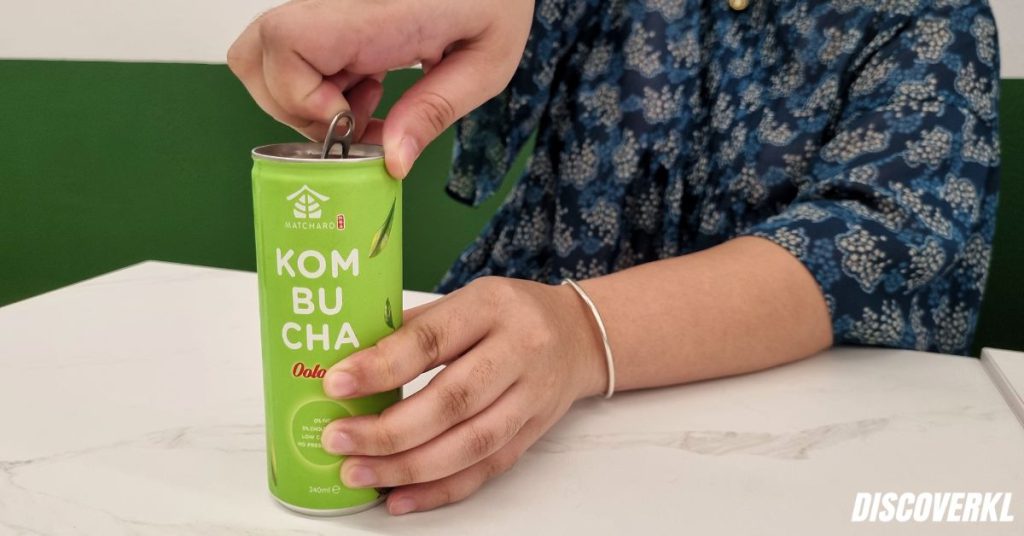 Peach Sakura was an interesting mix. We found that the flower's perfumed flavour was the star of the show here, while the hint of peach was quite subdued.
Turmeric Ginger was reminiscent of ginger beer while being turmeric-forward at the same time. Sipping on this one gave us a warm feeling in our throats, as is usually the case with ginger drinks. This kombucha variant turned out to be my favourite, given my liking for ginger.
Sweet yet tart, Raspberry tasted candy-like. One of us chimed that this flavour was the easiest kombucha to drink, especially for those with a sweet tooth.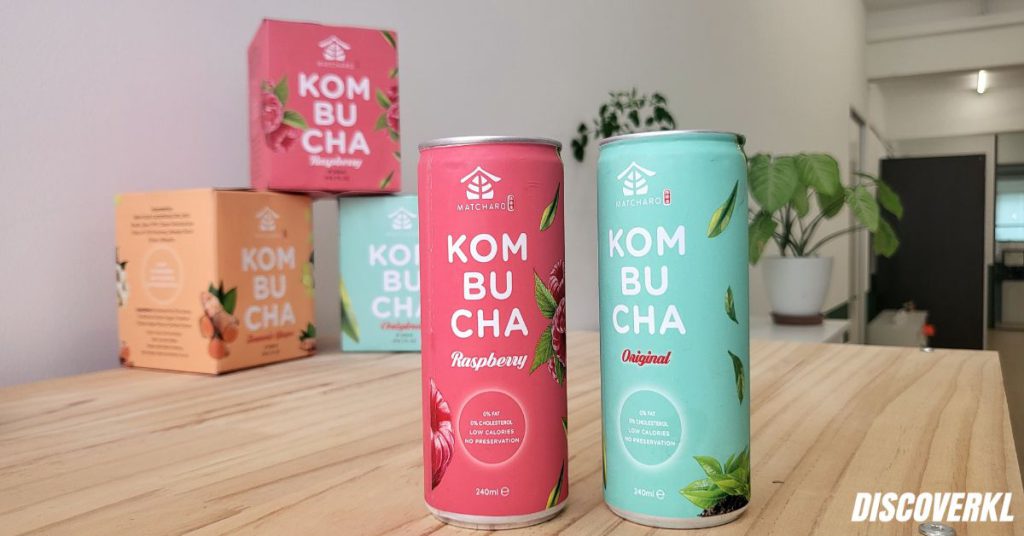 Interestingly, one of the things we liked most about MATCHARO's kombuchas was that they weren't as fizzy as others in the market. This made the kombuchas slightly easier to drink as they weren't very gassy and didn't cause us to bloat.
MATCHARO's team shared that this was intentional, as the canned kombuchas are bottled at a lower temperature, which slows down the fermentation process and reduces the amount of carbonation that is created.
The team does not add any gas or carbonation to make their kombuchas fizzy either, as the whole aim of the beverage is to provide consumers with the taste of tea, rather than fizz.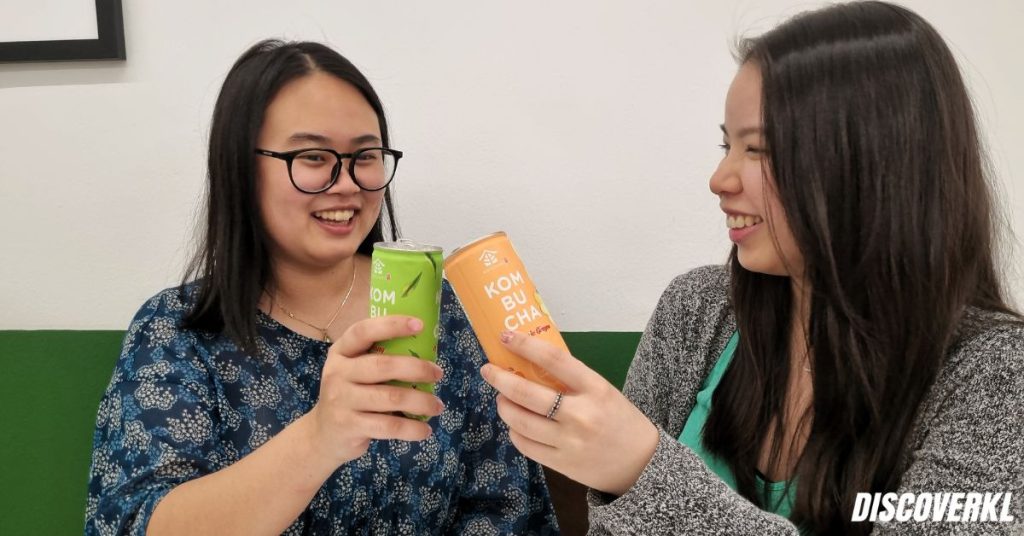 Overall, we could concur that while kombucha is an acquired taste, we still found that MATCHARO's kombuchas are easier to drink compared to other brands out there.
Perhaps it's the way the kombuchas are formulated that didn't require us to further dilute them to enjoy, or that the canned packaging had us believing that the health drink was a convenient grab-and-go beverage, we're not so sure.
If you'd like to give MATCHARO's kombuchas a try, each can contains 240ml, and is available on Shopee and Lazada for RM5.99.
You can also get them from stores like AEON, SOGO, K Plus Food Market, and NSK Grocer.
MATCHARO
Instagram: @matcharomy
TikTok: @matcharomy
Facebook: Matcharo.my