Just when I thought my running days were over, adidas invited us to try out its all-new Ultraboost Light running shoes.
My first impression of the Ultraboost Light is that it looks almost identical to any other Ultraboost that adidas has released in the past. However, the brand claims that the new Ultraboost is the lightest they've ever made and is now supposedly the most comfortable.
Judging by the looks, they haven't exactly reinvented the shape or design. But as the Ultraboost series has been around for almost a decade, it has definitely evolved for upgrades.
To begin, the most notable feature of this shoe is that it is clearly called the Ultraboost Light for a reason. Adidas claims that it is made with 30% lighter BOOST material.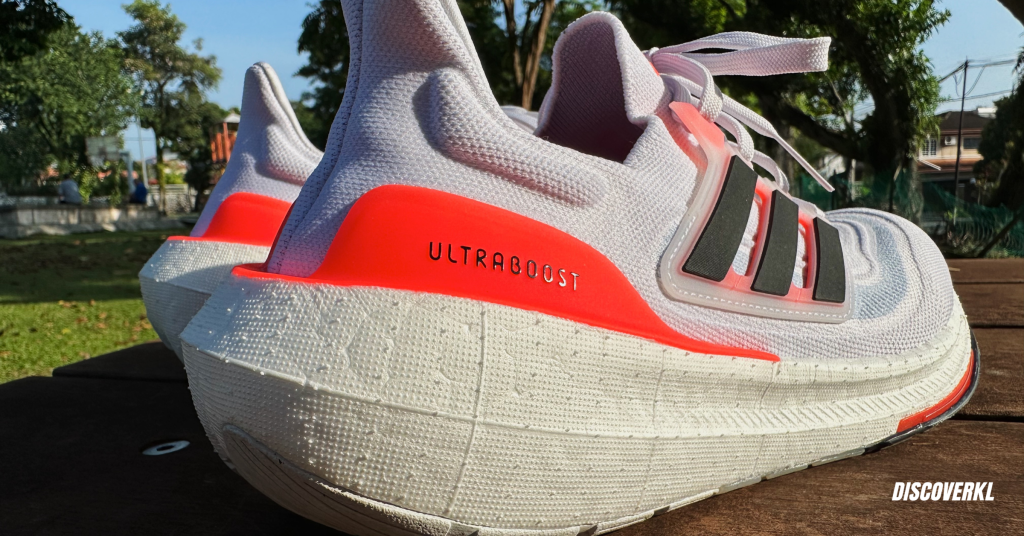 From my own observation, the new version even has more boost cushioning in it, compared to my old Ultraboost 16.
It's also slightly different in that adidas smoothed out the boost cushioning in comparison to previous versions, which had all of those bumps that looked like styrofoam.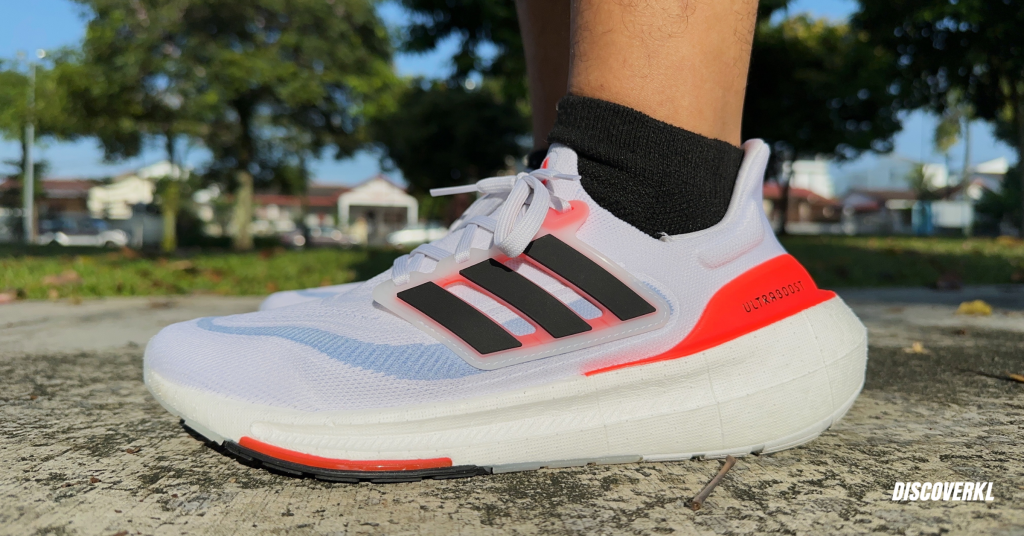 The Ultraboost Light weighs 299 grams for men (UK 8.5) and 262 grams for women (UK 5.5). On my feet, it feels significantly lighter than other adidas Ultraboost and Pureboost shoes I've worn.
The midsole appears to be thick with BOOST foam, but it's not overly plush. It's a firmer foam that's structured to provide extra support and versatility every time your foot hits the ground.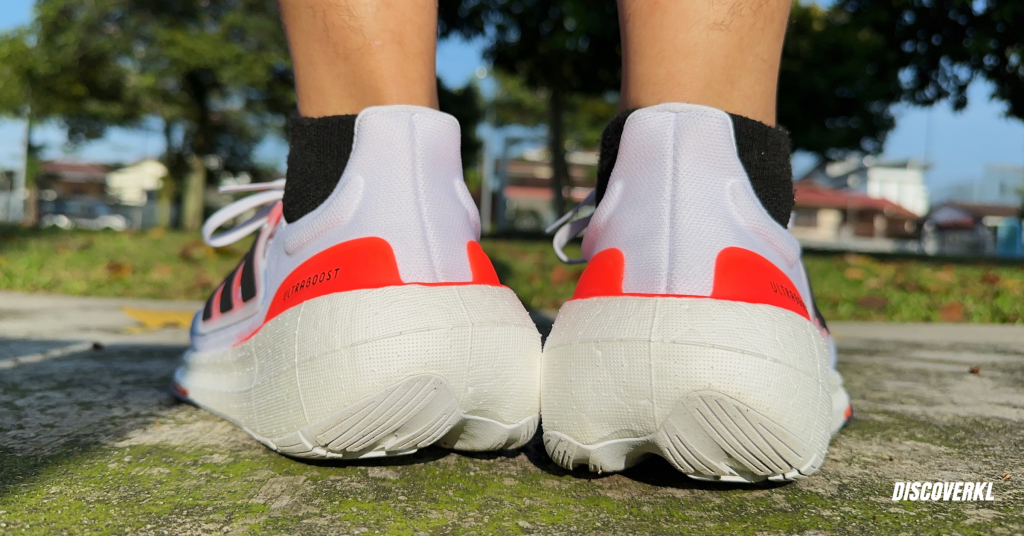 The upper is made of adidas' own PRIMEKNIT+ Forged, which has an adaptive fit and a sock-like feature to improve breathability and comfort.
They fit perfectly. My ankles felt very secure while running because the fabric essentially hugged my heels.
My toes had plenty of wriggle room, allowing them to bend without feeling too tight or stuffy. It was quite noticeable that air was coming through the toe box as if I was only wearing a pair of socks.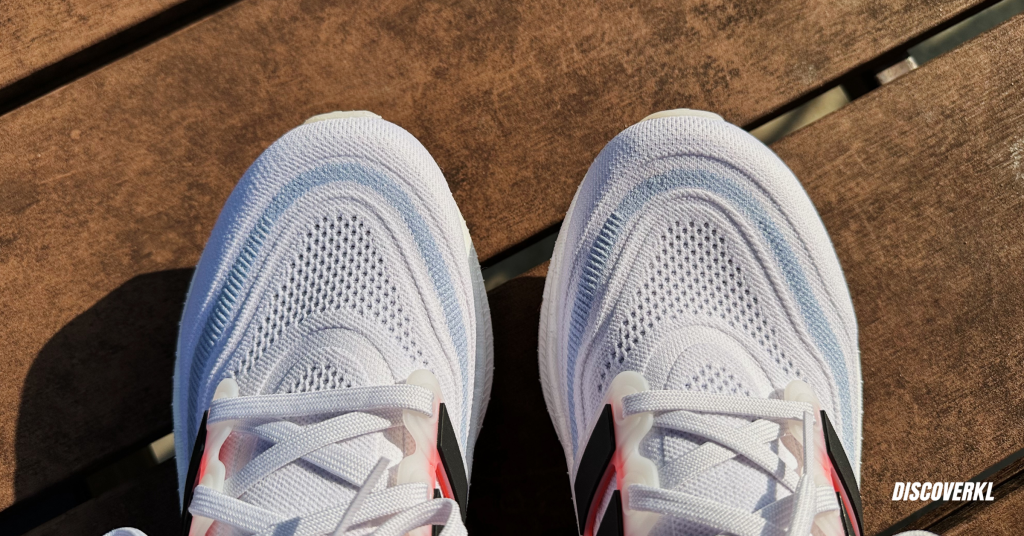 The Ultraboost Light doesn't have extra holes at the top if you want to weave the laces through them for a tighter fit. But the shoes were comfortable enough that I didn't think I'd need that feature.
They also added more cushioning to the ankle area, which feels very supportive when performing physical activities like jumping or skipping.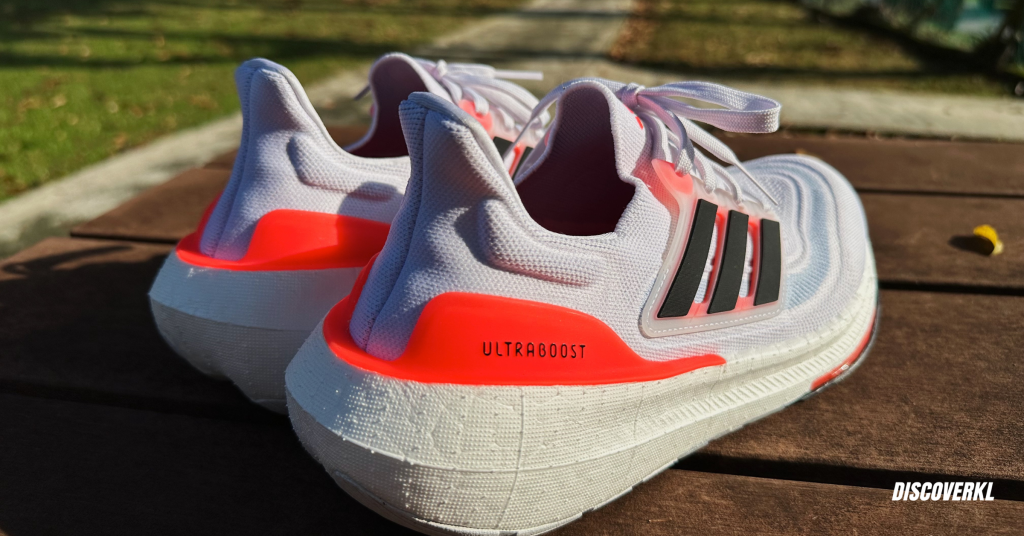 On the sole of the shoe, adidas has redesigned the LEP, or known as the Linear Energy Push. It's the plastic plate that's stuck on the bottom of the shoe to give you a little bit more responsiveness and stability when you're running.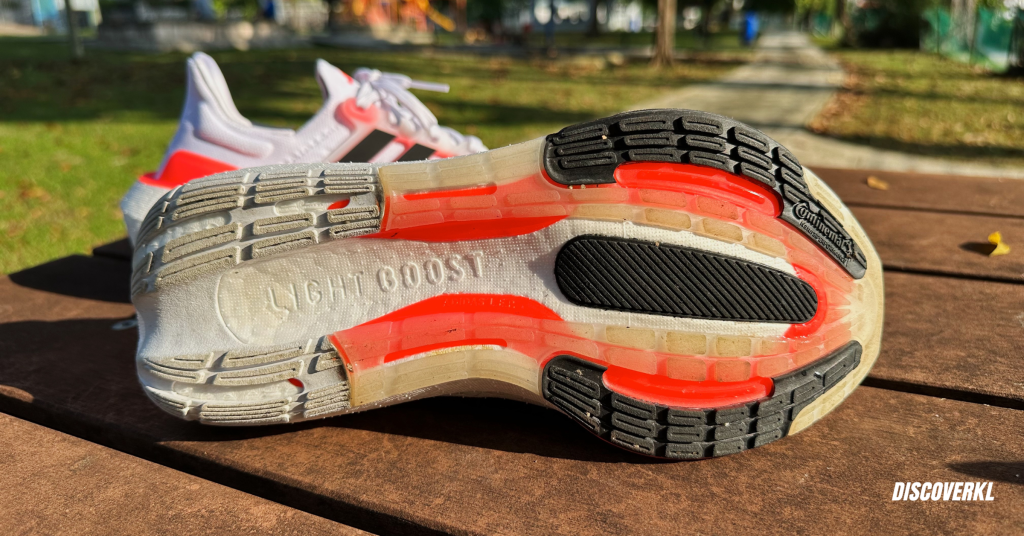 adidas still retains its Continental Rubber outsole on the Ultraboost Light, as it was in previous versions.
The feature is designed to provide grip in a variety of weather and surface conditions. It promises enough flexibility to ensure a smooth and secure stride. There's also an extra plastic support in the arch of the outsole to help prevent pronation while running.
Aside from all of these promising features, adidas claims that the yarn is made of at least 50% Parley Ocean Plastic or recycled materials.
Each pair is produced with a 10% lower carbon footprint than its predecessors, from raw material extraction to processing and packaging. It's quite a bold statement from adidas wanting to become more sustainable and eco-friendly.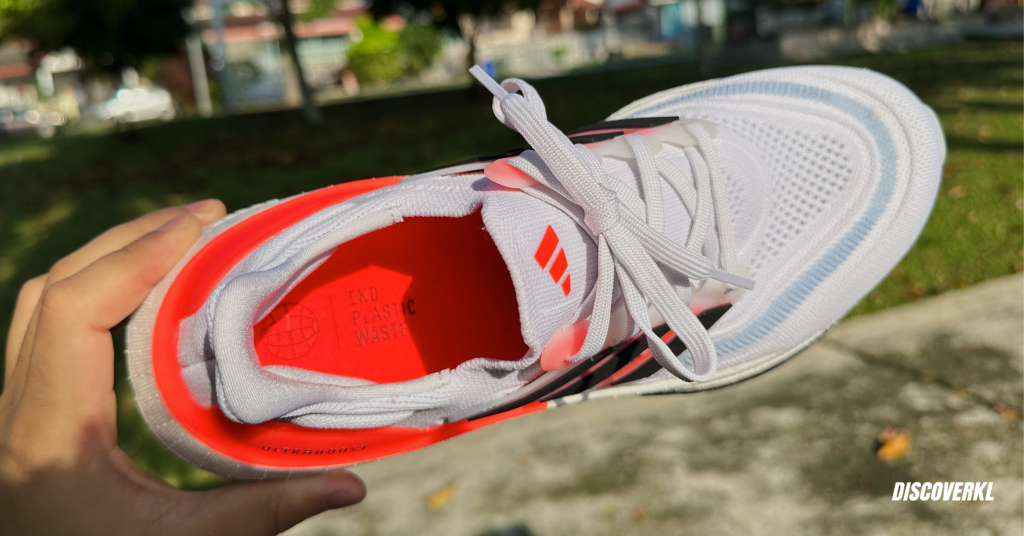 Overall, I'd happily recommend the shoes to anyone interested in athletics or who is simply looking for an upgrade.
Although it's tailored for performance running, it also looks great with casual street wear and would be an excellent addition to any sneakerhead's collection.
One minor concern I have is that because the upper is made out of lightweight, sock-like fabric, it doesn't really seem made for heavy-duty use, so you may want to avoid more demanding activities such as trail running or other kinds of extreme sports.
The Ultraboost Light is available in multiple colourways, with its flagship version being the white colourway, featuring solar red and core black detailing.
It's priced at RM869 per pair and can be purchased both in-store and online, via adidas running shoes.
adidas Malaysia
Website: https://www.adidas.com.my/en/running