"The brand was started out by just several dog lovers, and I guess people will always lean towards things that they can relate to and the love for dogs is what we can relate to."
Founded by a trio of dog lovers, woofpacks.co is spreading the love of dogs in Malaysia, one stitch at a time.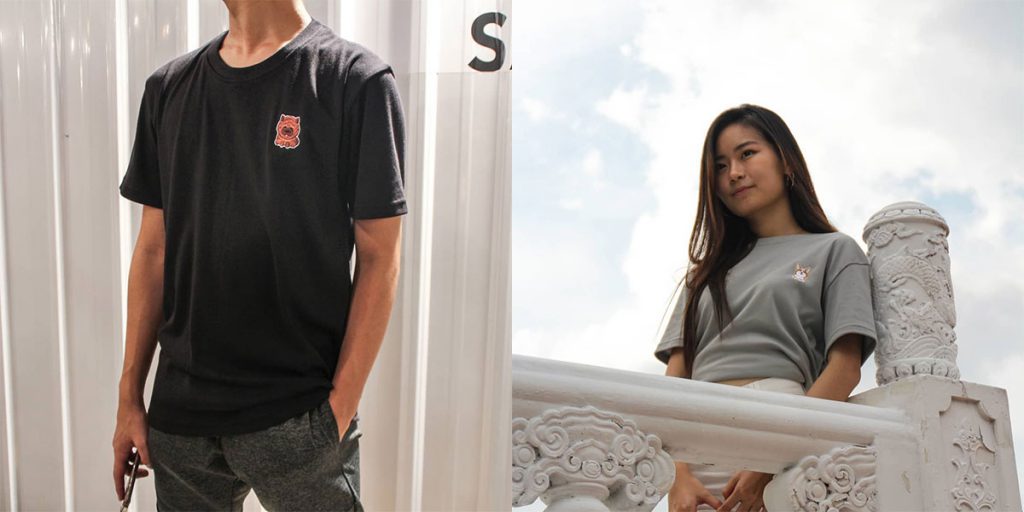 Having sold over 1,500 items since 2016, their top designs are their Shiba Inu, Corgi and Husky. Woofpacks.co's shirts are basic essentials with a twist of cuteness.
Kah Kit, co-founder of woofpacks.co shared that their t-shirts are made from two different types of fabrics and embroidered with a cute Corgi, Shiba Inu, Chow Chow, Schnauzer, Husky Shih Tzu or Pug design.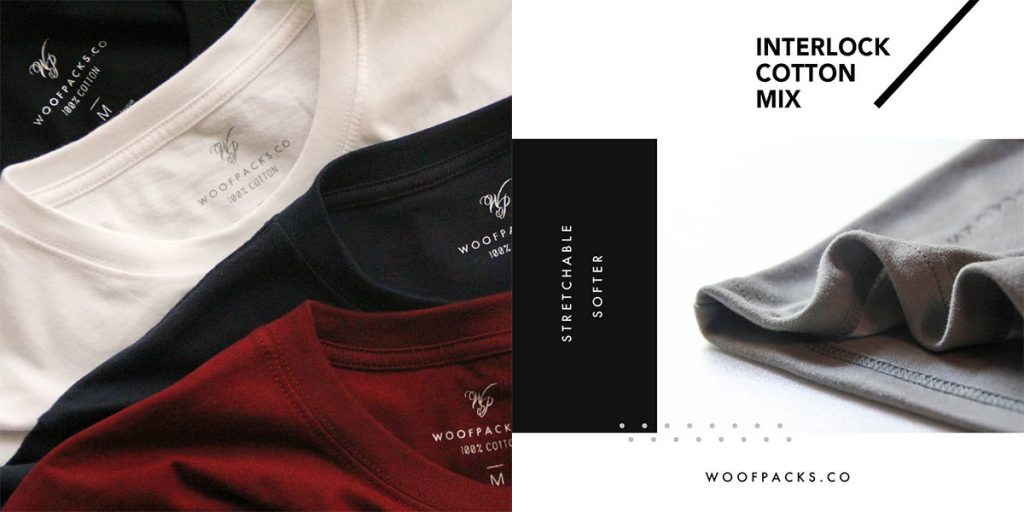 There are 2 types of clothing collections available:
The classic collection: A double knit mix of polyester for durability with cotton that keeps the fabric stretchy and soft to the touch.
The tighter fit: 100% 40s high quality cotton that's typically used for famous streetwear brands.
Dictionary Time: 40s refers to the weight of the thread that's used to weave the fabric. The higher the thread weight number, the softer, finer and thinner the shirt will be. Also, it allows the fabric to be embroidered and maintain a smooth texture.
Perhaps at first glance on their Instagram feed, one would assume that this brand was started by some RKOIs (Rich Kids Of Instagram). But there's more to just young'ins posing in minimalist streetwear tees.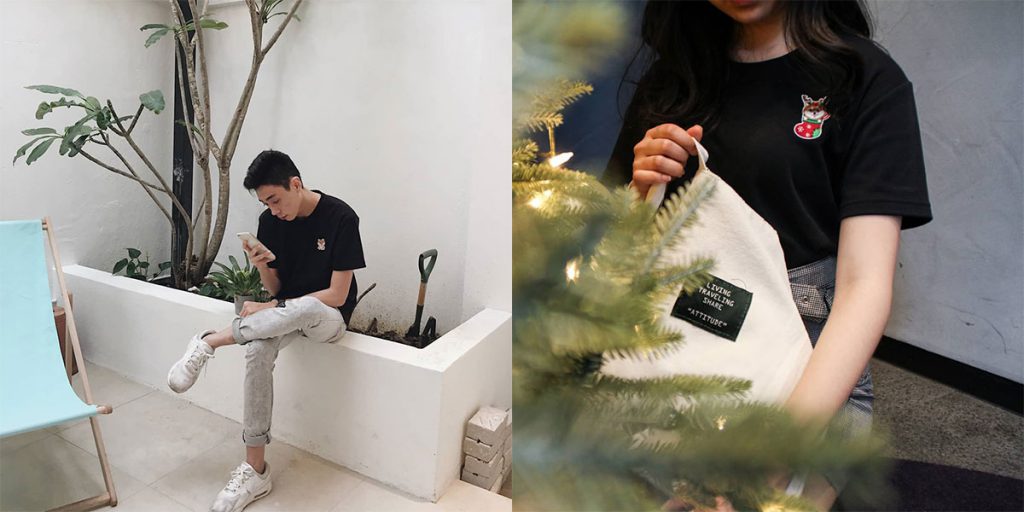 To Kah Kit, their designs and fabric quality creates a more consumer-friendly brand that's relatable to individuals from various age groups.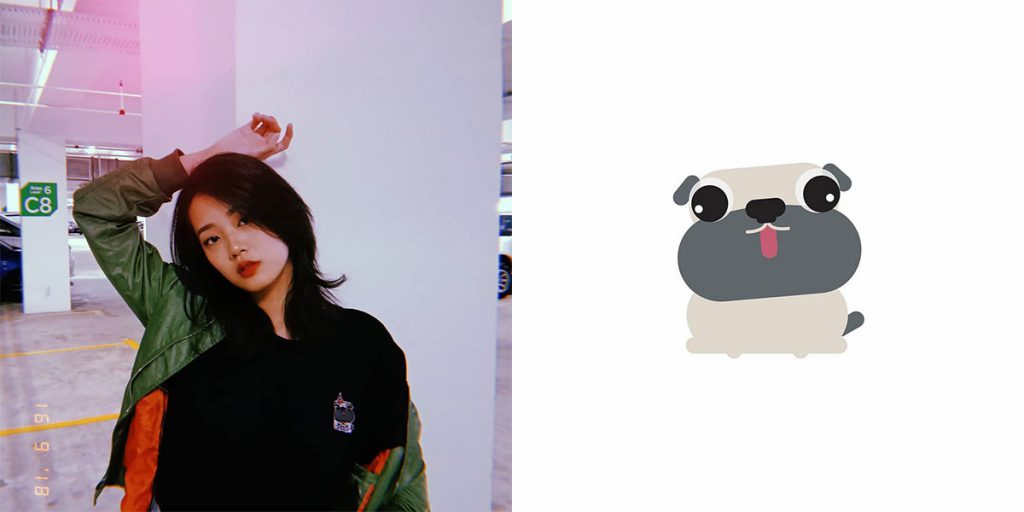 The team places emphasis on the quality of their products and connections made with every customer they serve, hence why they're actively participating in pop-up markets.
Since pouring all their focus and attention in this business since July 2018, Kah Kit shared that they've been receiving positive feedback and support from customers all over the world.
Not restricted to Malaysia, they've established connections with customers from Singapore, Indonesia, Taiwan, Hong Kong, Australia and even New Zealand.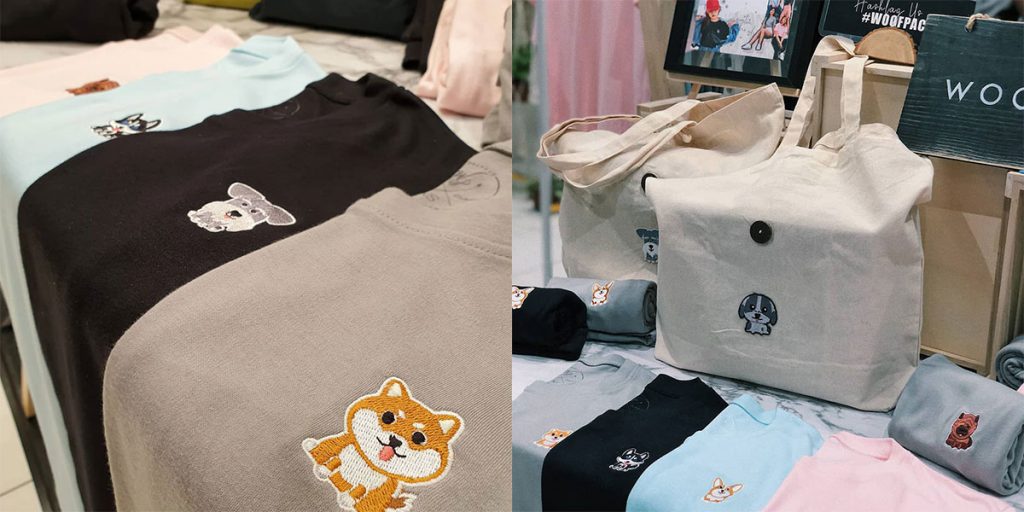 To woofpacks.co, it's more than just the designs, it's the quality.
Pricing their shirts from RM39-RM79, they're trying to offset the current market trends by matching higher price points with quality and design.
And for those who are hesitant about paying RM69 for a plain t-shirt when you can get one with additional embroidery services at Muji for RM50+, do note that woofpacks.co is catering to a much smaller clientele than the former.
Considering how they are not mass producing their t-shirt designs, it would be marginally tougher for them to lower their prices and maintain the quality. Hence, by paying RM69 for a woofpack.co t-shirt, you'll be owning a unique fashion piece.
To take it a step further, you might be able to up-sell them in the future as a unique vintage item.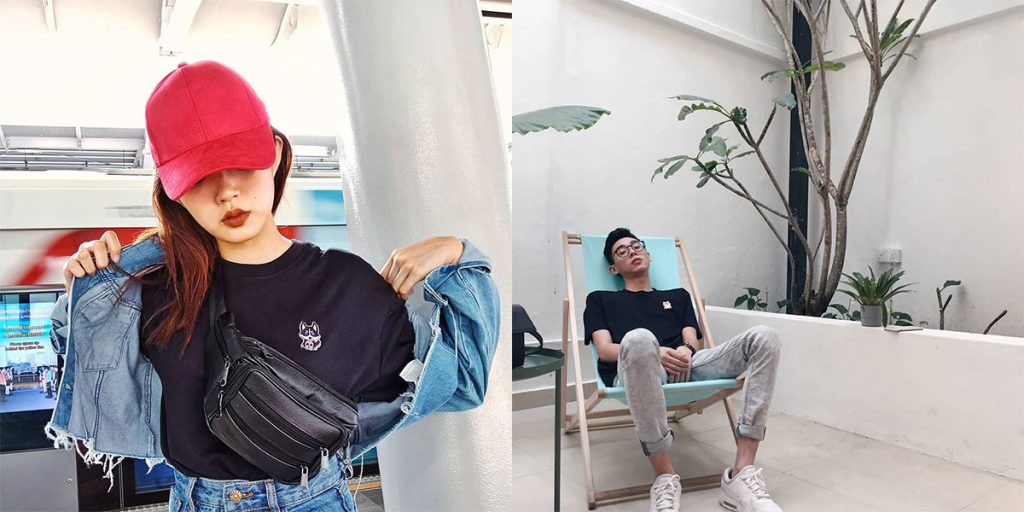 Currently they have t-shirts, iron patches, tote bags and small pouches on sale at their booths. However, on their website, only their t-shirts are available. Customisation is not offered but they are able to do it at a price.
To get your hands on these adorable self-designed products, order them through their website or find them at a pop-up market. They're also available in a brick and mortar store, Zeg529, a fashion consignment outlet in Tropicana Avenue, Petaling Jaya.
woofpacks.co
Website: woofpacks.co
Tel: 011-1331 3223
All Image Credits: woofpacks.co