"If you own a pet in Malaysia, you'll find that it's rather difficult to find beautiful pet accessories here."

Founder of Haiwan, Win Nie
Haiwan is a local pet supplies company and it was born out of founder Win Nie's passion to bridge the market gap of pet accessories.
Their aim is to bring pet owners a wide range of curated and bespoke luxury pet accessories from all over the world to Malaysia.
It all stemmed from ruff beginnings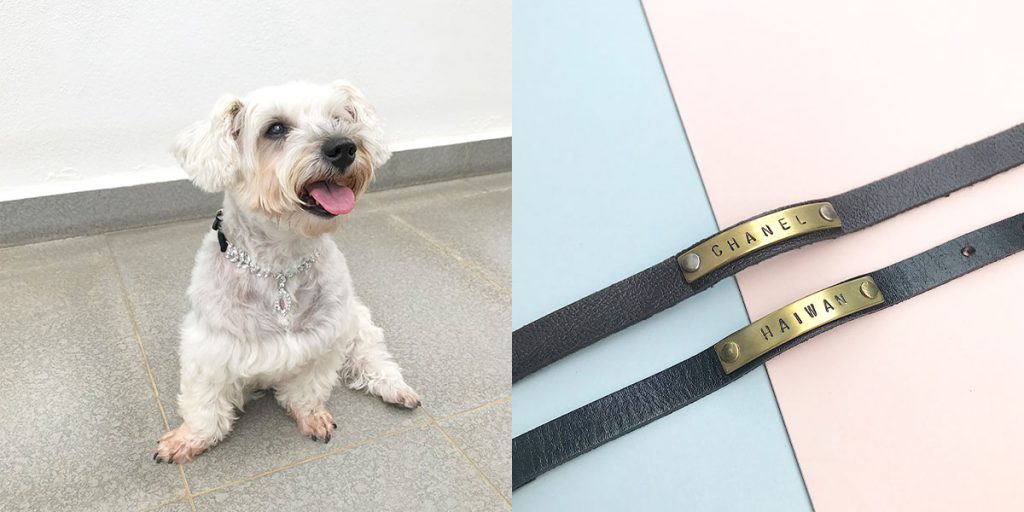 "When I first adopted Chanel, I hunted everywhere I could in Malaysia to find her the perfect collar but there were none that caught my eye. I finally found her collar overseas, and thought perhaps there could be picky pet owners like me in Malaysia as well—so here we are!" shared Win Nie.
Chanel currently wears a handmade, customised leather and brass collar with her name on it. But it's more than just collars for Haiwan, they have accessories as well, which were created out of sheer necessity.
A year ago, Chanel woke up paralysed from the waist down. After undergoing several surgeries and hospitalisations, she has regained 70% of the usage of her back legs. However, she's lost the function of her bladder.
Having had to care for a handicapped dog made Win Nie realise the discomfort traditional plastic cones causes to pets in pain. Plus, there are the difficulties in sourcing for a sturdy and well-fitted life jacket for Chanel, who's been prescribed with hydrotherapy.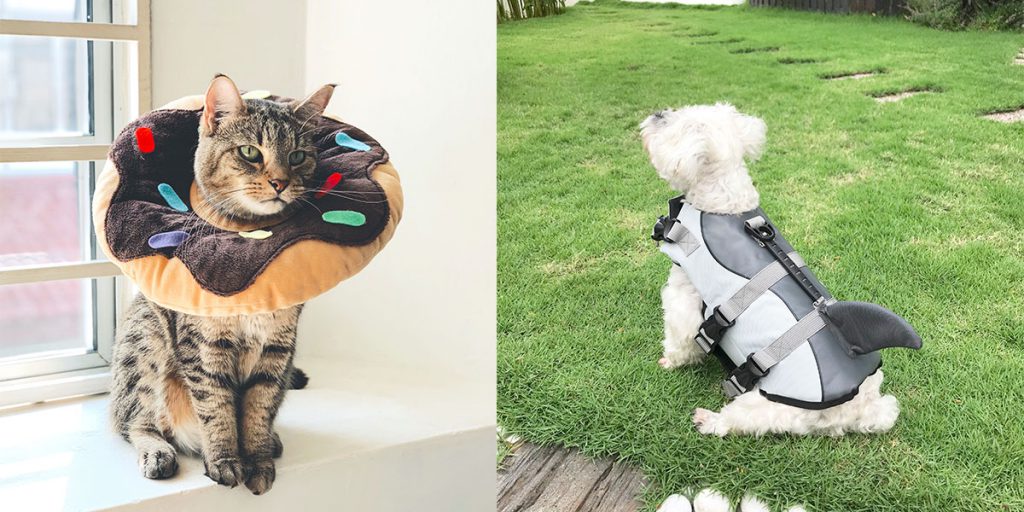 "It is through all these experiences that I realised that there is a gaping hole for pet accessories as such in Malaysia. All of Haiwan's pet accessories are sourced and curated with the well-being of pets in mind. Therefore, Haiwan is friendly for all pets such as dogs, cats and even rabbits. We want to present ourselves as a brand that is inclusive towards all animals," Win Nie shared.
Well-fitted accessories for your pets to feel all Downtown Tabby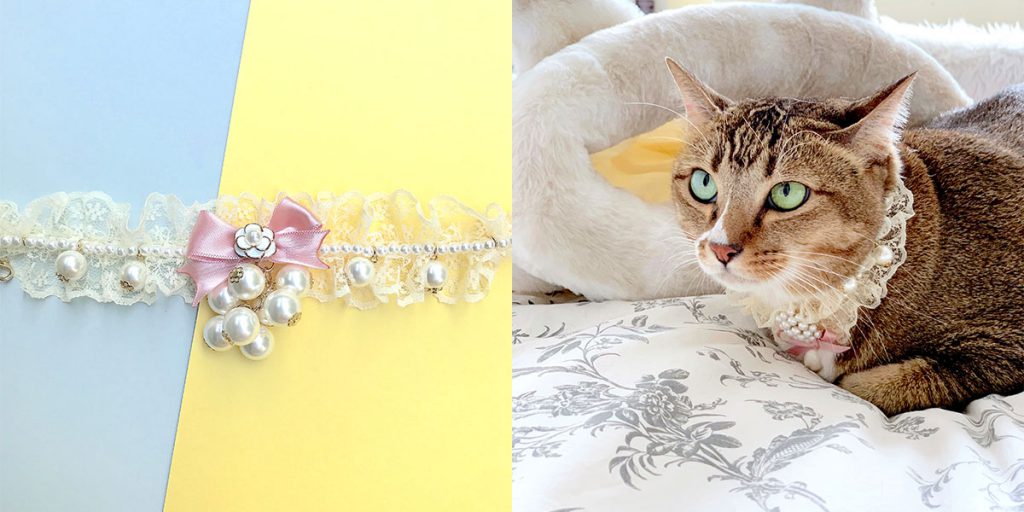 As an owner of two medium-sized dogs myself, the struggles of choosing a collar is real. Besides dragging my dogs to a pet shop, there really is no other way but to eyeball and imagine how a collar would look on them.
Hence, I was personally elated when I found out about Haiwan.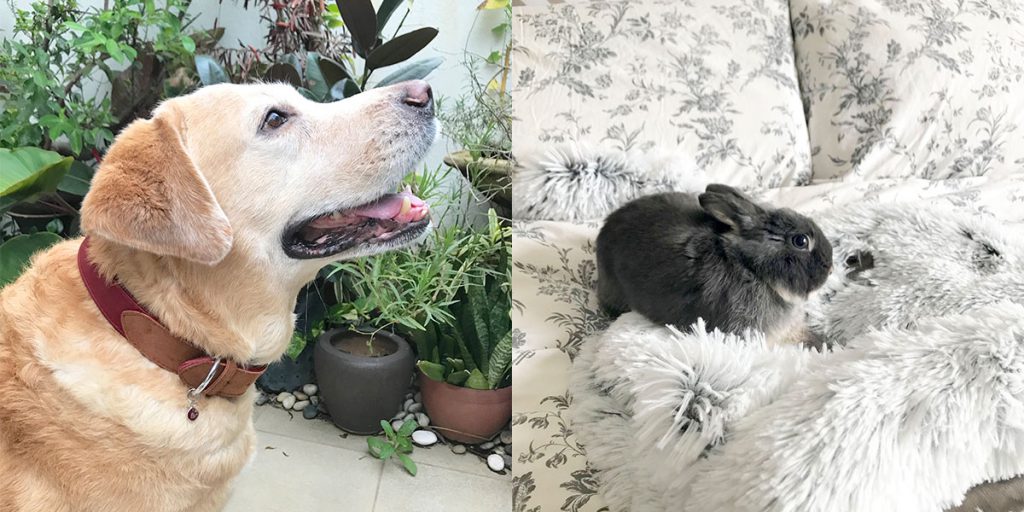 With their comprehensive measuring guide for different product categories such as collars, pillow cones, life jackets and beds as well as a live chat service on the website to guide you through the measurement, said problems are put to rest.
However, for the moment, aesthetically-pleasing collars are only available for smaller pets as they are easier to find. But Win Nie is more than determined to bring in beautiful collars for larger dog breeds too.
What this means for our fur friends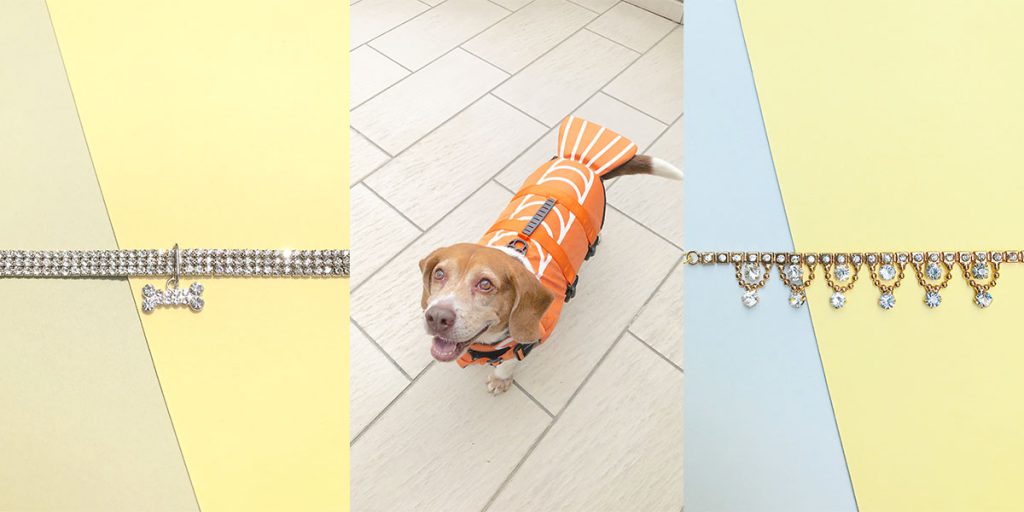 With Haiwan's products shipping Malaysia-wide, there are options for your pets instead of the regular surgery cone. 
Win Nie shared that her products are often mistaken as props or for human use. And more often than not, their faces would light up as she explains that these are alternatives to the traditional surgery cones.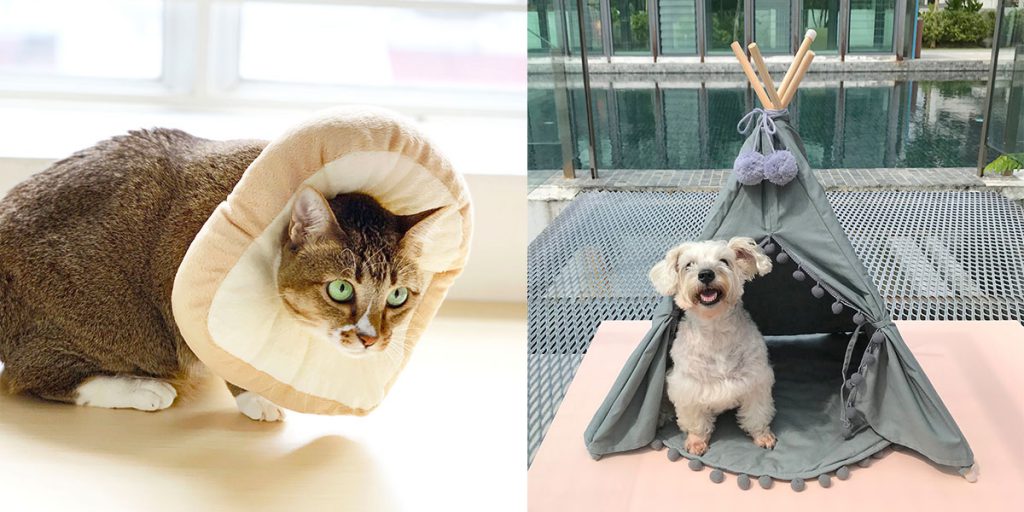 "And many have loved the idea of a mini shark or prawn sashimi floating in the pool," she continued, in reference to the pet life jackets.
With the most popular product being the Donut and Bread cones, we can't help but to commend Win Nie for bringing in such adorable yet functional items to the market.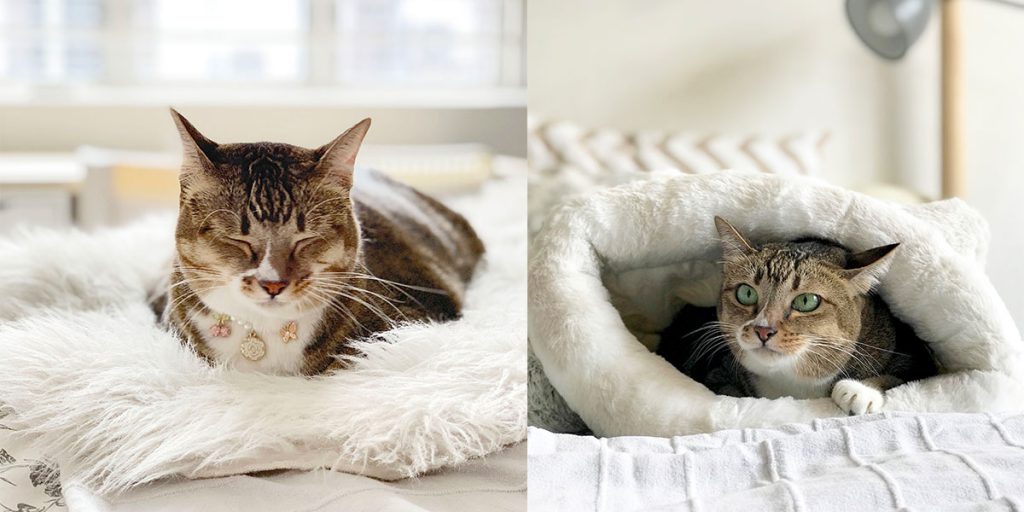 The prices of her items are nowhere near bargain prices, but they're definitely worth it, considering the aesthetic functionalities.
To get more updates on Haiwan's latest products, follow their aesthetic Instagram page here.
Haiwan
Website: Haiwan
All Image Credits: Haiwan