Good Vibes Festival returns for the 6th time this year and we're super excited for this year's line up and the '80s groovy retro theme. Plus, with the takeover by Stranger Things, we can't wait to see what the festival has in store for us.
Bringing in the #StrangerVibes experience, party-goers will be transported back to 1985 Hawkins, Indiana with beautiful recreations of the show's sets.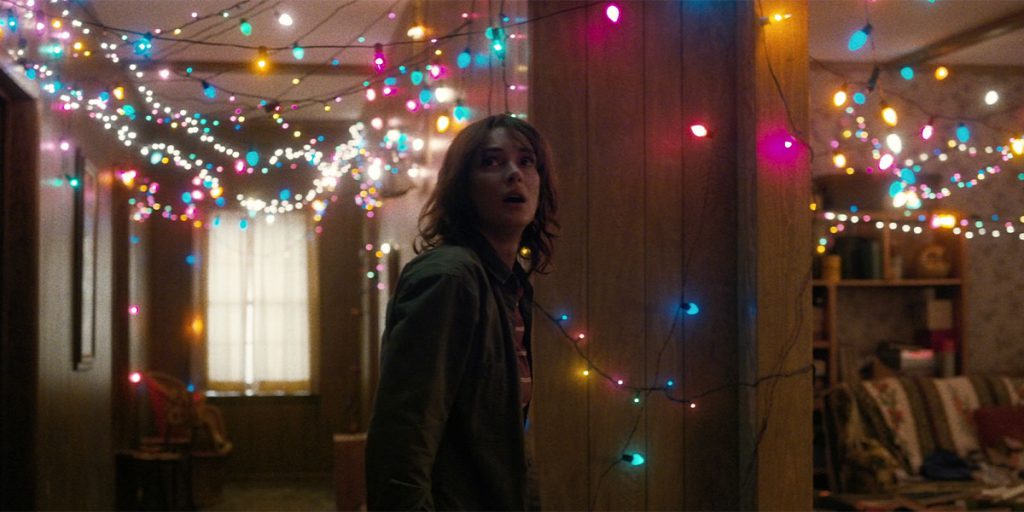 There'll be the Byer's Living Room filled with Christmas lights from when Joyce tried to communicate with Will, a Shadow Monster backdrop from the Upside Down, retro arcade games from Palace Arcade, and even an art exhibition of a Stranger Things fan art by Ong Lyn-Hui.
Excitement aside, this would be my first time attending the festival and frankly, I'm quite nervous about it. Horror stories of the festival being a muddy slip and slide, worries about looking fly while maintaining comfort, and shopping for festival outfits without going broke is just the tip of the iceberg.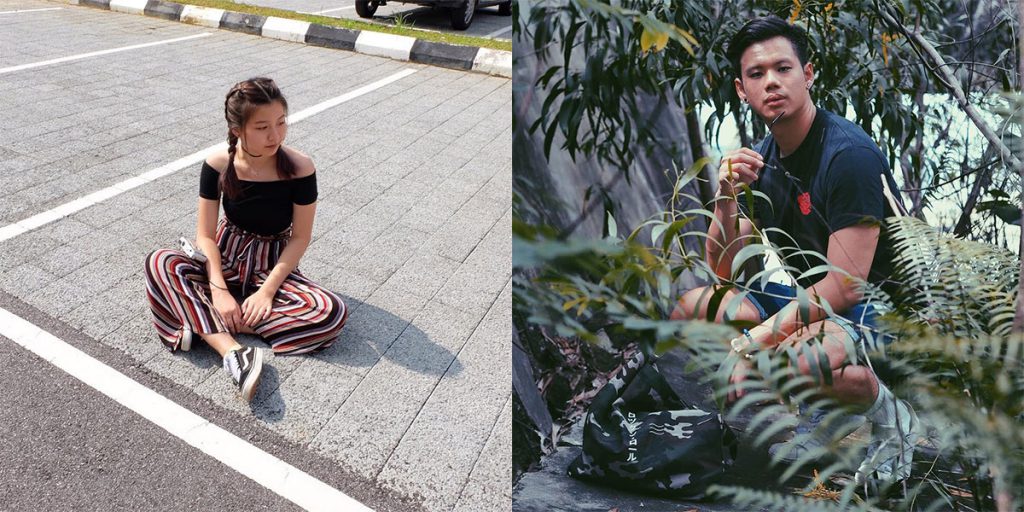 Hence, I decided to slide into the DMs of two Good Vibes veterans (Yan Xi and Gary Lee) to learn some survival tips and tricks to prepare myself for a heckin' good time.
1. Check the weather, expect amazing vibes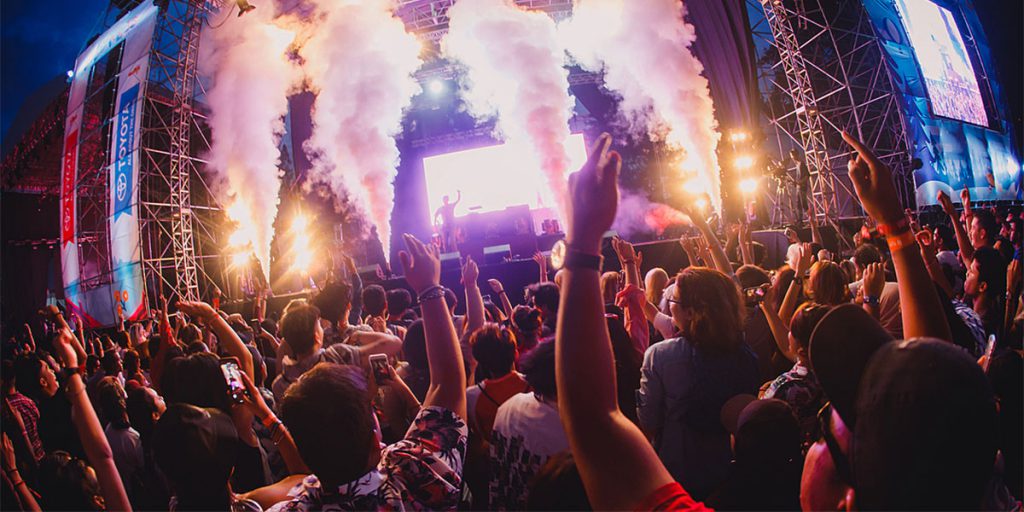 "The vibe is amazing! It's a pretty big crowd of people enjoying music and having fun," shared Yan Xi who's been to Good Vibes three times thus far.
However, her advise is to be prepared to queue a long while to enter the festival grounds and to check the weather as it just might rain.
Meanwhile, last year's dry and hot Good Vibes was a pleasant surprise to Gary as it was rainy and muddy back in 2017.
2. Dress to feel good and to express yourself
My daily outfits usually comprises of t-shirts and worn shorts paired with flip flops or espadrilles. According to my colleague, Anna, my fashion sense is a "put together comfy look that teeters on the edge of hobo-ness when I'm late".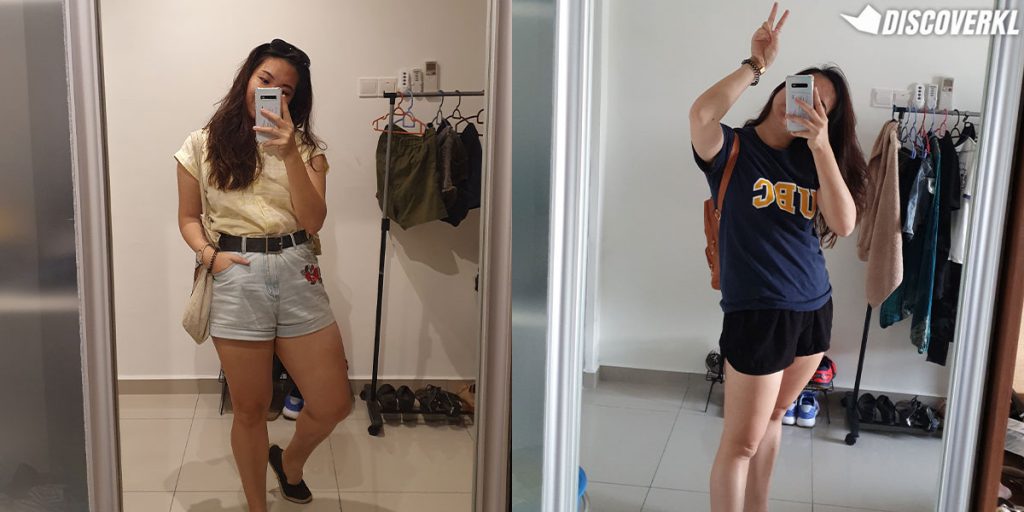 But on days where I put in more effort (or have an event to attend), I apparently dress rather preppy.
However, music festivals tend to lean towards the side of fashion with sharp looks and eccentric pattern combos or the old school all-black combo.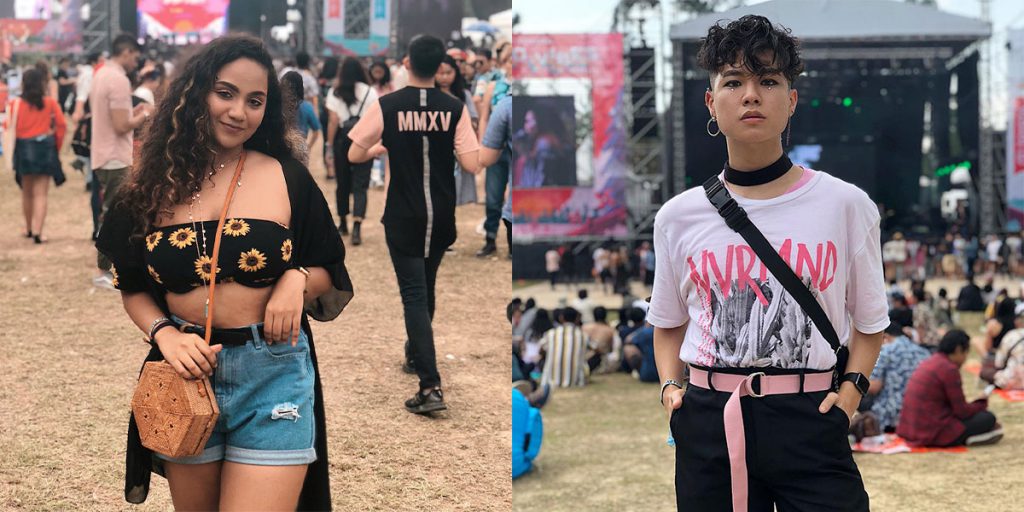 The general advice from Yan Xi and Gary was that, despite the festival being held in Genting, Gohtong Jaya is located mid-hill so the weather isn't very cold. Here are their tips!
Boho, street style, florals and prints will be your best bet
To combat the muddy field, wear a pair of comfortable boots or sneakers
Dress light because you'll be sweating like there's no tomorrow
Light, flowy skirts or cardigans are always nice (think IG Insta-babes frolicking in a sea of people while flipping them gracefully)
Opt for unique accessories or outfits like a toga
While boots do sound like a cute idea, Yan Xi shared that she experienced horrible blisters from wearing heeled boots. Hence, I guess I'd probably be going with a pair of sneakers.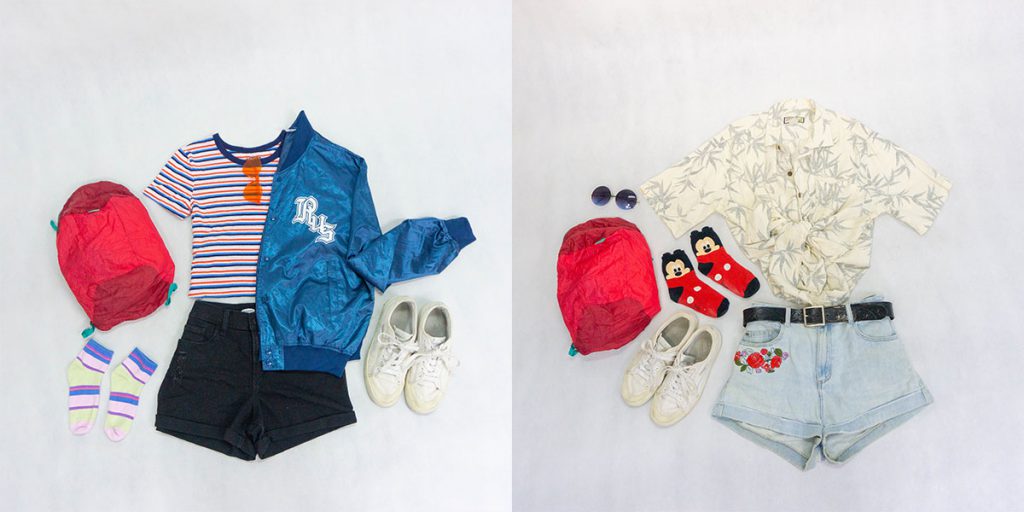 Gary added that if you're missing something from your outfit while you're there, there are retail shops at Genting Premium Outlet or shops on festival grounds for some eye-catching accessories, tattoos and makeovers.
3. Thrift stores for you to save more
One of my main qualms of shopping for festival outfits is that I might spend too much on something I'd only wear once or twice.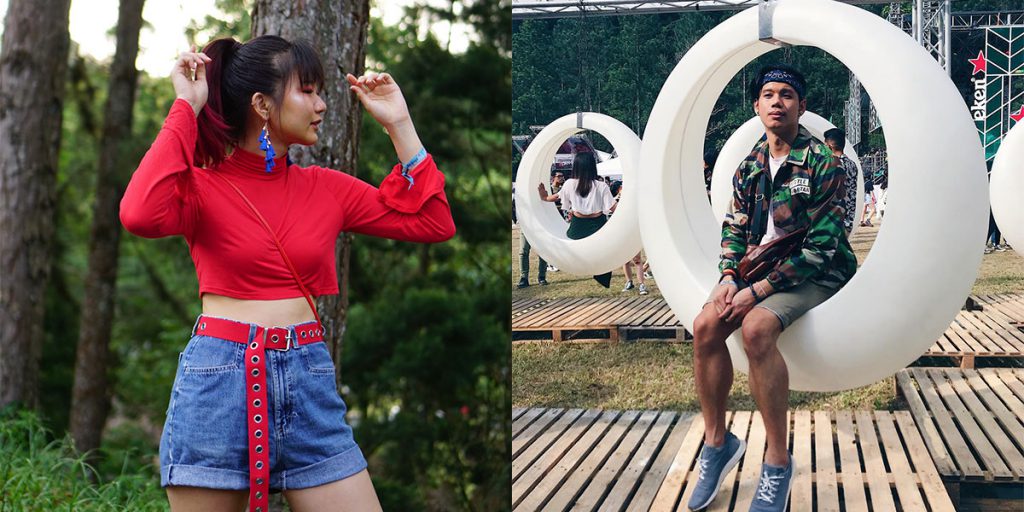 Collectively, Yan Xi and Gary suggested these places to shop for outfits:
Interesting prints and patterns: Forever 21, Topshop, Monki, H&M
Local brands: Pestle & Mortar, Rockissco
Basics: Cotton On
Cheaper option: Taobao, thrifting
Luckily, this year's Good Vibes Festival theme is Groovy '80s Vibes in conjunction with Stranger Thing's latest season on Netflix. After checking out this Millie-approved style guide, I sort of had a rough idea on what to wear and where to go.
To save my wallet from being drained, I decided to hit up two thrift stores nearest to me in Subang Jaya.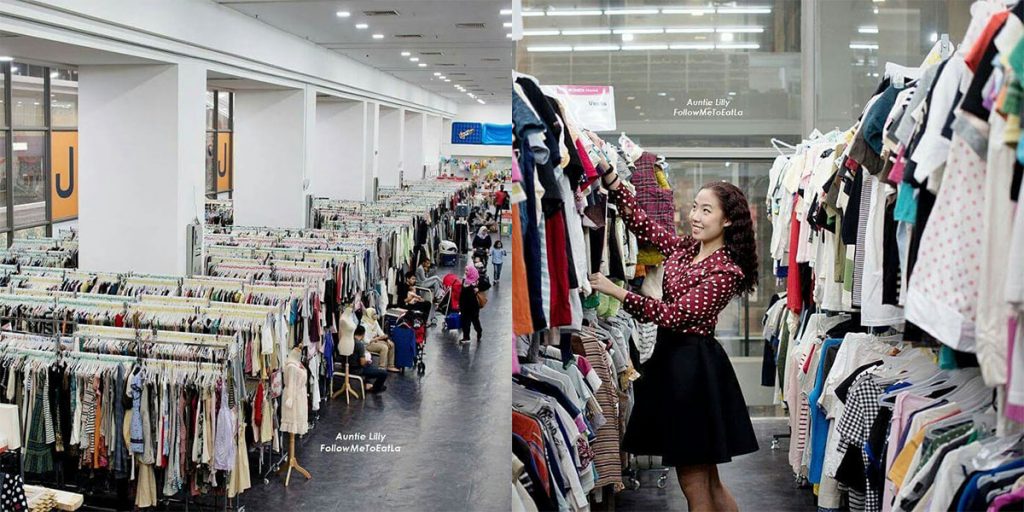 My first stop was Jalan Jalan Japan at Skypark One City that supposedly offers a wide selection of pre-loved items from Japan. True enough, this store occupied about 5 double storey shoplots worth of space and was filled with all sorts of clothings and knick-knacks.
Personally, I found the items to be priced a little higher than expected and was not quite what I was looking for. The apparels were more Japanese basics for men or a little too frilly for my liking in the women's section.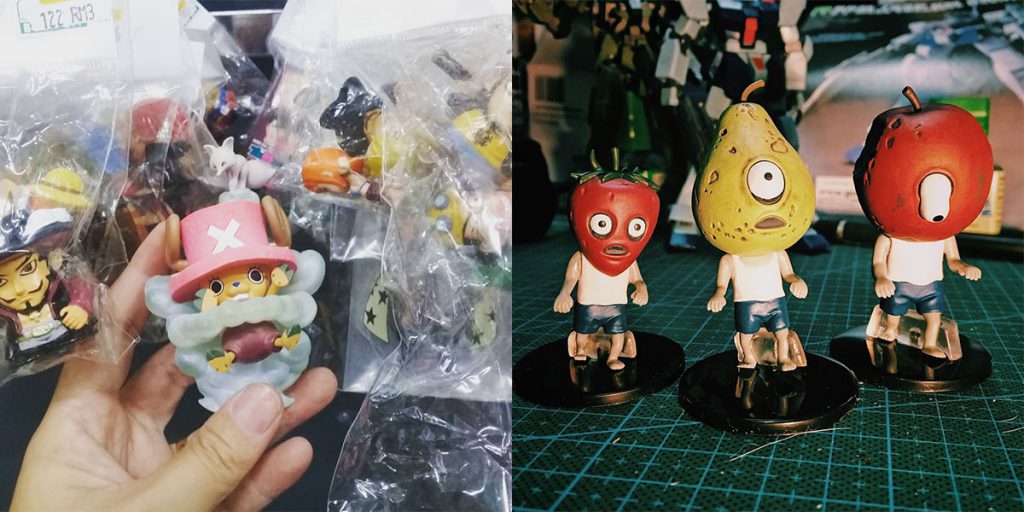 That being said, they've got an impressive shoe collection with a wide range of footwear such as boots, heels, sneakers, and even kimono sandals. Unfortunately, most of the shoes were sizes 6 and below so my size 7.5 feet were a little disappointed.
However, if I was looking for old school superhero figurines, Japanese notebooks, soft toys, adorable plush bags or eccentric hats, that would be where I'd look.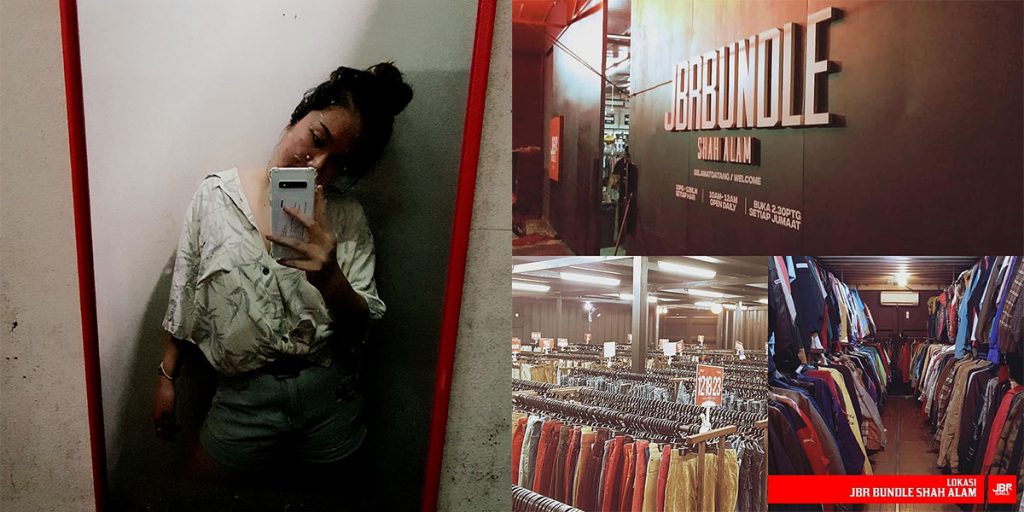 My 2nd stop was JBR Bundle, Shah Alam. This thrift store has 9 locations all over the Klang Valley with rows and rows of clothes as far as the eyes can see.
In their Shah Alam branch, they've got an entire section of clothes that go by weight and are priced from RM5 for dresses, denims, tops, shorts and jackets. On the other side of the warehouse, they've got women and men's apparels from RM12.50 each.
As for branded goods, they've got a fair range of sports apparels that are priced around RM20, jeans, leather jackets, varsity jackets and even golf shoes.
While I didn't go through every clothing section, the priciest items I saw were a collection of embroidered bomber jackets from Japan priced at RM300.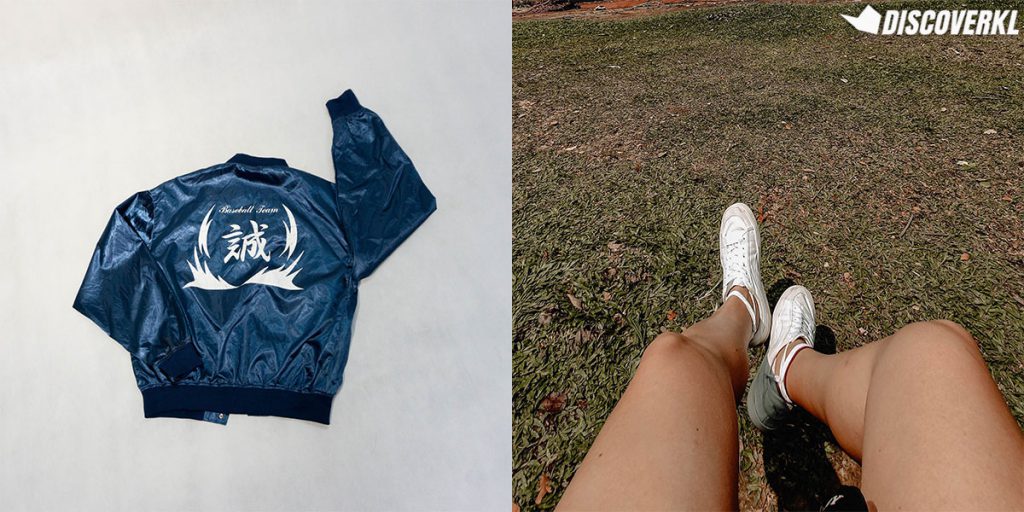 After 2 hours, a full basket of clothes, and a few outfit changes later I scored myself a pair of Puma sneakers for RM48 plus a baseball bomber and an oversized floral shirt for less than RM13 each.
If looking through mountains of clothes seem really overwhelming to you, I'd recommend listening to some of your favourite bops as you peruse the aisles.
4. Remember your essentials
And of course, the must-ask question of, "WHAT DO I BRING THO?"
Here are their answers:
Yan Xi: Raincoats, a piece of cloth or a foldable mat to sit on, a small bag to put important items such as my phone and I.C. and sunscreen.
Gary: Power bank, charger, tissue, wet tissue, smartphone, and a debit card 
Thankfully, this year GVF will be giving each festival-goer a reloadable band so you won't have to worry about carrying cash! Plus, there might also be deals when you purchase items via QR Pay or through your e-wallets.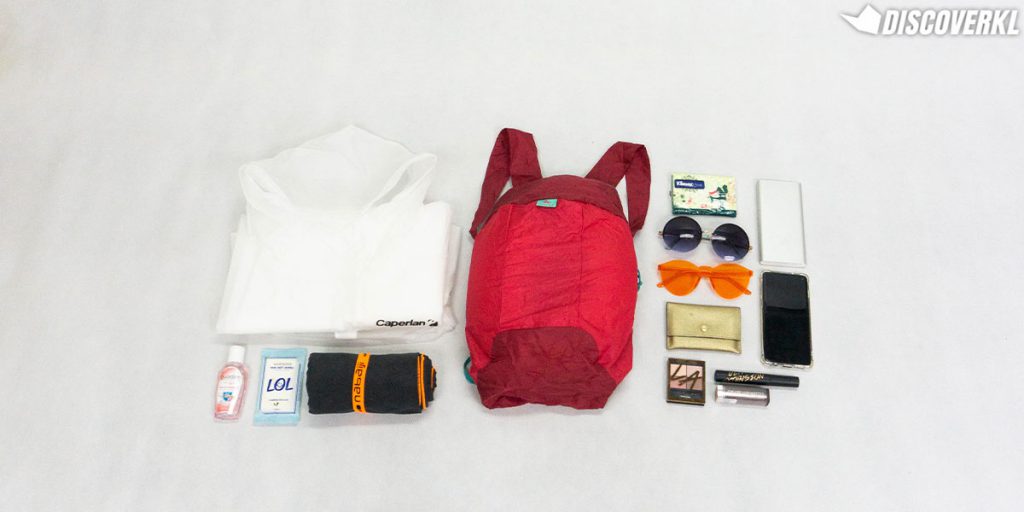 Being naturally worried about the chance of rain, I bought myself a foldable waterproof bag pack from Decathlon for RM9 that's able to fit my RM19 towel, raincoat, powerbank, phone, purse, tissues and a charger.
But the most essential item for Gary would be a smartphone which makes sense as most merchants operate on e-payment methods.
5. Stay nearby and park near the cable cars or use the shuttle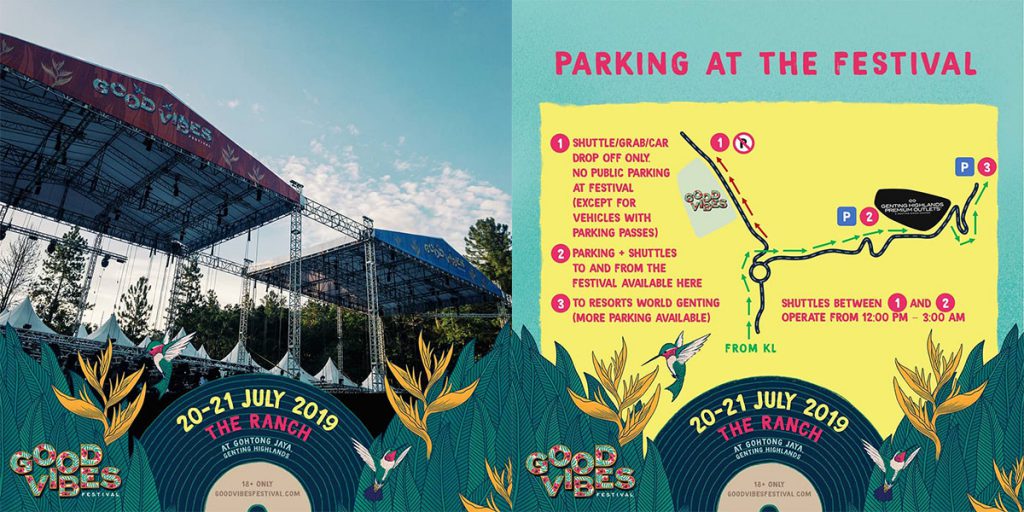 Parking during any kind of festival sounds like a nightmare. However, there are a few options to solve those qualms.
First would be renting an AirBnb nearby Gohtong Jaya and parking near the cable cars, then walking to the festival from there as suggested by Yan Xi.
Alternatively, you could park at Resorts World Genting and hop on a shuttle from Genting Premium Outlet to the festival grounds.
6. Bring your own tissues, wet wipes and toiletries
Are you really a Malaysian if you don't worry about public toilet situations? The answer is no.
Yan Xi and Gary both shared that toilets are aplenty but they're the portable sort. Hence, they'd be smelling pretty strongly of ammonia and aren't quite the cleanest.
Hence, a good supply of tissues, wet wipes and hand sanitisers would definitely come in handy!
Personally, I'd add on facial blotters, deodorant, dry shampoo, eyeliner and lipstick to the list to keep myself looking and feeling fresh all night.
7. Above all else, stay safe, be cautious and have fun
We're well aware on the effects of alcohol in a party setting. Some drunks would be really happy and chatty while others might get rowdy.
"Festival-goers from my past experience mind their own business, so you wouldn't get disturbed by random strangers. However, be sure to party with people that you know and trust!" advised Yan Xi.
"Always be safe and cautious first before happiness or else you'll regret it tomorrow like not eating something heavy before drinking hard," shared Gary.
Food prices ranged between RM15-RM30 in previous years so a hack would be to eat after or before the concert in mamaks nearby.
With the "no outside food and drinks" policy on festival grounds, they also shared that a bottle of water was sold for RM10. While pricey, it is really important to stay hydrated especially after consuming large amounts of alcohol that's a form of diuretic.
-//-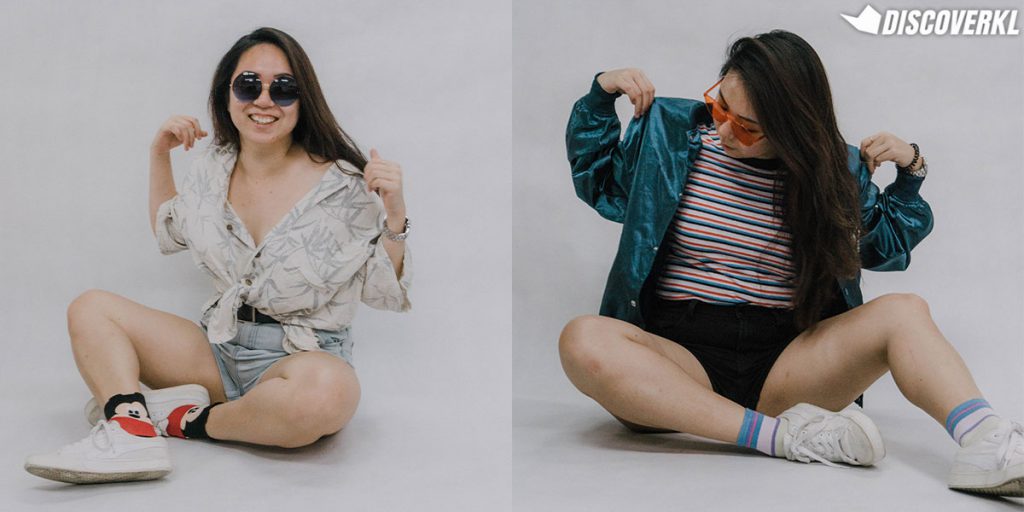 With all that advice, here's what I'd probably be going with.
P.S.: Here're more 80's groovy OOTD inspo from Maggy Wang, Arwind Kumar, Shalma Eliana and Sheryl Ng!