Spill The Dish is a new DiscoverKL series where we get local restaurateurs to spill the dish on their signature dishes, including how it's made and what inspired them to put it on the menu.
Admittedly, I never was a huge fan of bubble tea.
But having tried a couple of the new players out, I've grown an affinity towards it and do have the occasional craving for a good bubble tea.
However, with the influx of bubble tea stores in Klang Valley, it's hard to keep up with what's the latest boba brand and what animal character makes up their logo.
Amidst all the emerging players in town, Chatto is not phased
—after all, they're in an entirely different playing field altogether.
With an emphasis on healthier bubble teas, Chatto's drinks are arguably less sweet as compared to their competitors.
Made with those who favour less sugary drinks (myself included) in mind, Chatto's beverages are noticeably not as sweet, even if you don't adjust the sugar levels.
They also offer up a unique twist with their Charcoal Pearl Organic Oolong as it's one of the rarer flavours available on the market, with Brown Sugar being the most popular option.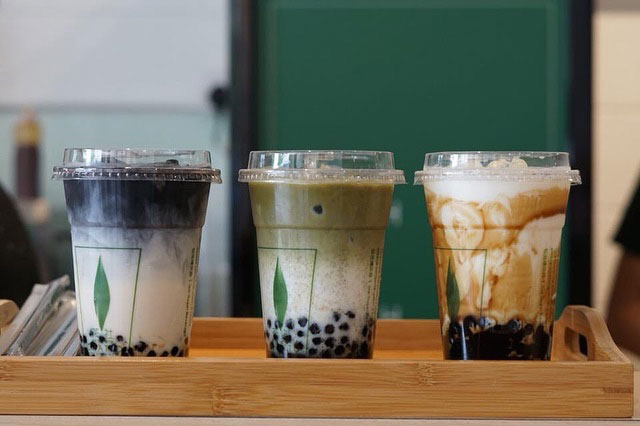 Selling an average of 800-1000 cups of the Charcoal Pearl Organic Oolong each day, Terence of Chatto shares just what makes this drink a hit amongst bubble tea lovers.
For starters, the beverage uses a premium roasted oolong tea base which is imported from Taiwan and is even certified organic by a Taiwanese tea farm.
This gives the drink a distinct roasted tea flavour.
Terence shared how he was initially afraid that consumers would find the taste too mild upon first sip, what with it being less sweet.
"However, if you sip it the 2nd and 3rd time, you will taste a strong roasted tea flavour and yet the drink is not sweet," Terence noted.
Terence shared how the team noticed that Brown Sugar Bubble Tea is the word on everyone's lips when it comes to the subject of bubble tea. However, he noted that there are those who enjoy their drinks less sugary as well and this beverage was created in order to target those folks.

As for the colour, the drink gets its pastel grey shade from the charcoal powder used to create a foam layer.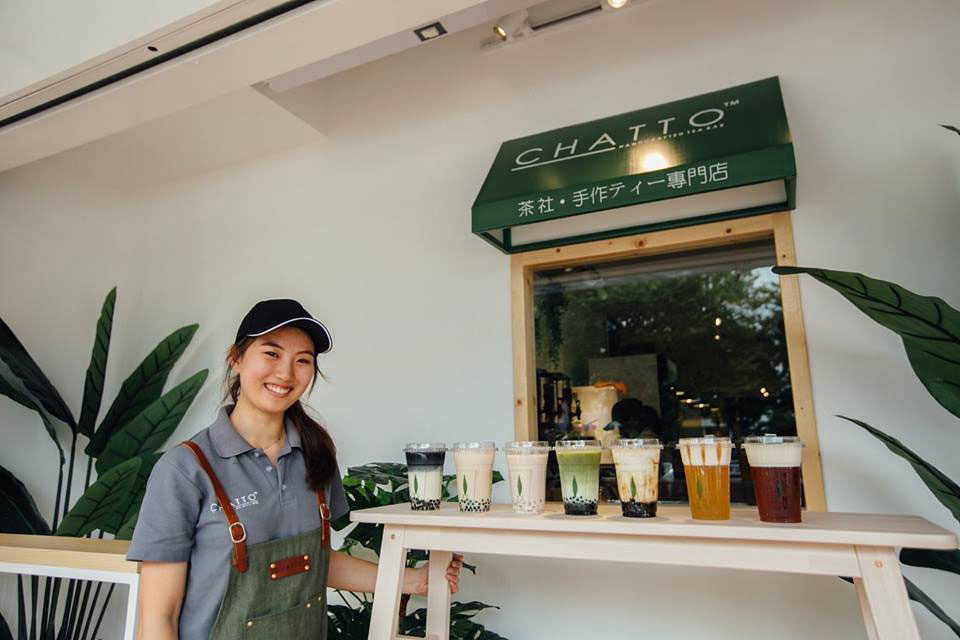 The pearls on the other hand, are Taiwanese-imported.

More importantly, Chatto is here to change mindsets.

"People always have the mindset that bubble tea is a very sweet beverage. Chatto wants to change the perception of this. Nowadays, people are more health conscious, so we see the importance of providing less sugary beverages in the market. Although we are targeting a niche market, we love catering to this group of people. So far, we see how there are so many fans who really love Chatto because of how we designed the drinks to have less sugar in them," Terence said.

As of June 2019, Chatto is looking to release a new drink series but if you're looking to try their signature beverage out, find out more about them from the details below:
Chatto
Address:
24 Jalan SS15/4D, 47500 Subang Jaya
73, Jalan PJS 11/9, Bandar Sunway, Petaling Jaya ·
G-13, PV 128, Jalan Genting Kelang, Kuala Lumpur
52-G & 52-1, Jalan Dataran Cheras 3, Dataran Perniagaan Cheras, Kuala Lumpur
Website: Chatto
All Image Credit: Chatto