The baju kurung is an essential outfit worn during formal occasions and during the Raya festive season. It's a staple outfit for most public university and college students and most would have at least one baju kurung at home, what with it being our national costume.
But if you're not the sort to enjoy donning the outfit—perhaps it's just too ayu or structured for you, there are plenty of other baju raya options out there that you can mix and match.
Here're 8 e-stores that sell baju raya separates so you can either dress them up or keep it casual.
1. My Apparel Zoo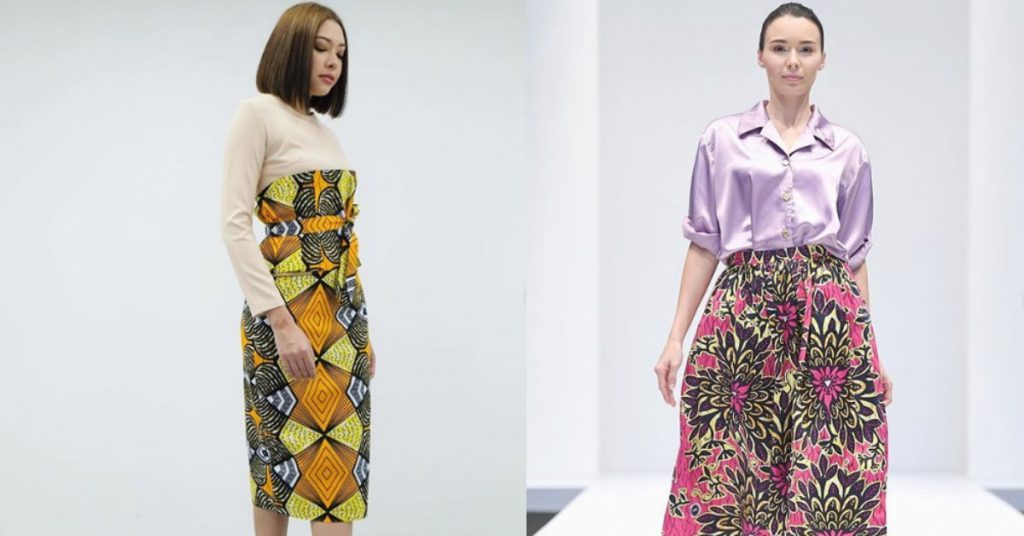 My Apparel Zoo is an apparel line by designer Ellie Norman. Ellie favours psychedelic prints that are vibrant and loud. Ideal when paired with basics, you can choose to dress these up with heels or go casual with a pair of Birkenstocks.
The Calista African Printed Pencil Skirt is a high fashion apparel that can be worn for work. It's a part of My Apparel Zoo's Spring Summer 2019 collection and is priced at RM340.  
To Wear: Calista African Printed Pencil Skirt 
Website: My Apparel Zoo
2. Summershop MY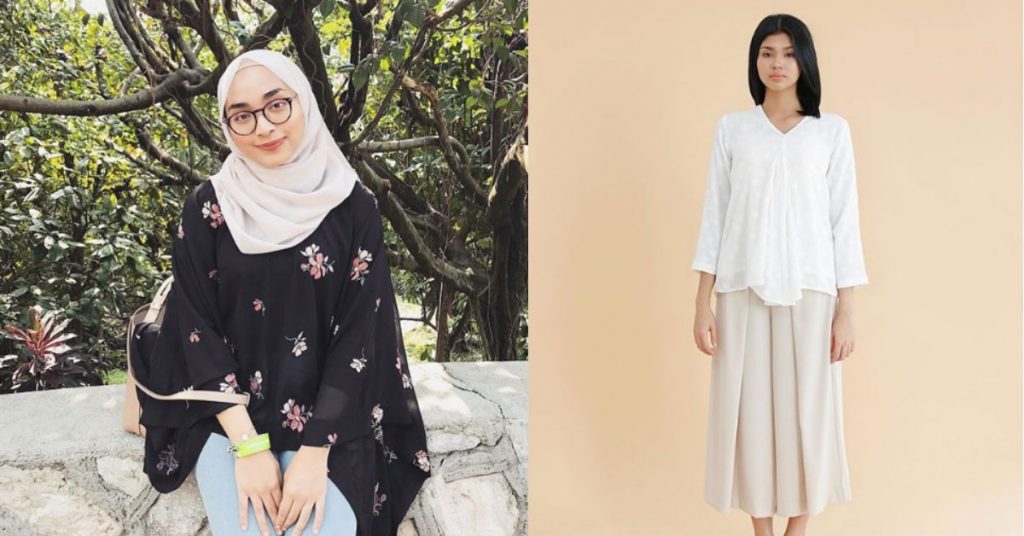 The brainchild of designer Huda Hamid, Summershop's designs are subtle and borderline minimalist. We'd imagine Orked from Sepet wearing these designs as she hangs out with Jason. Besides Malaysian customers, Summershop also caters to customers from South East Asian countries.
The aptly-named Murni top is a white kebaya top that can be paired with a pair of jeans or a long flowy skirt. Priced at RM93, it is a versatile piece that is available for purchase on Summershop's official site. Additionally, there is their flowy kaftan top with airy sleeves.
To Wear: Murni Top
Website: Summershop MY
3. ARARED Official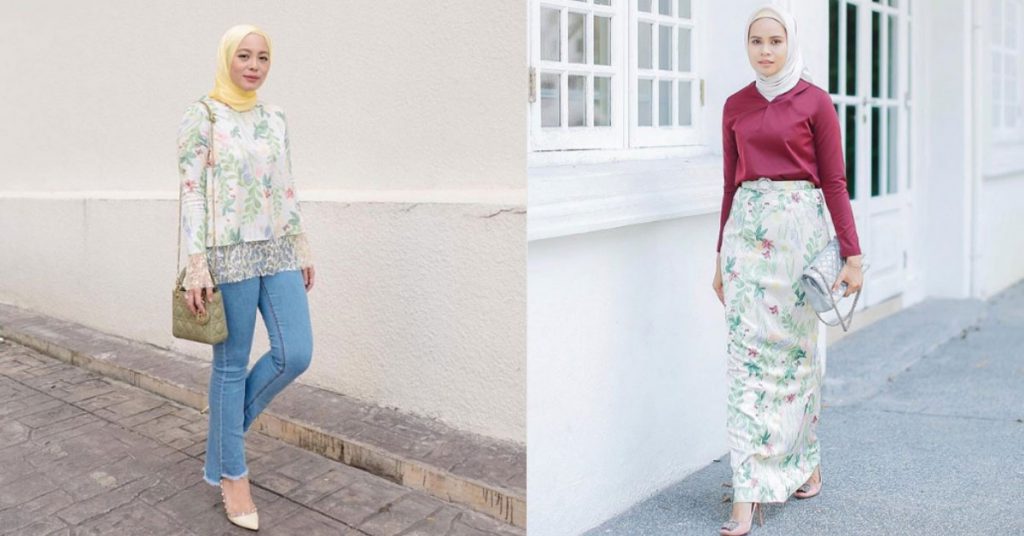 ARARED Official's elegant Raya collection is suited as bridal and bridesmaid wear as well. Favoured by celebrities like Vivy Yusof, what we like about ARARED Official's collection is the muted colours that look somewhat ethereal. Just be careful not get any kuah kari on this.
Sold as a set, this outfit is priced at RM490. However, it can be paired separately as well.
To Wear: The Rhea Set
Website: ARARED Official
4. EIGHTY ONE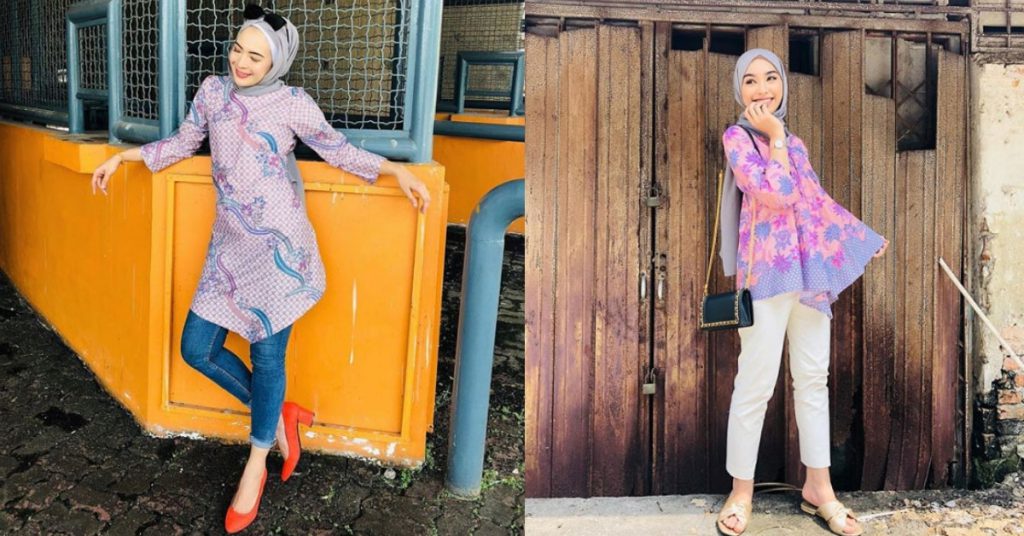 EIGHTY ONE was established back in 2012 by a batik enthusiast named Mrs. Tia. Their aim is to create affordably-priced batik outfits that are modern. One way that they are able to create stylish batik pieces is by incorporating pastel shades and modern cuts like a classy suit.
The Alba Tunic Top is priced at RM119. The airy top comes with a zipper back and extends past the waist area (so you can hide your Raya food belly effortlessly).
To Wear: Alba Tunic Top
Website: EIGHTY ONE
5. Quftan Empire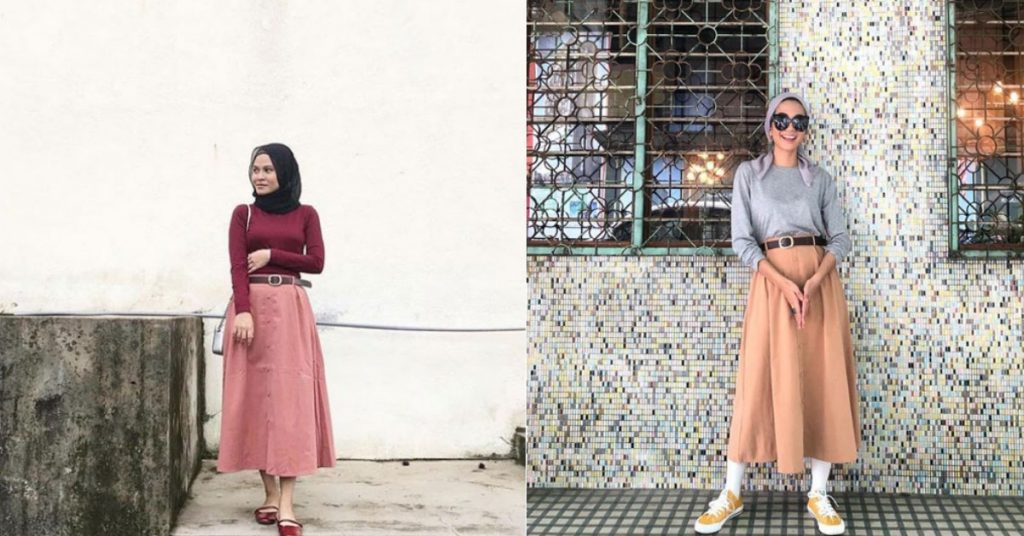 We can see Quftan Empire's pieces in a hijabista's wardrobe for sure. These are a far cry from the traditional baju kurung and definitely feel more modern and unconventional.
The Mela Skirt is a long button down skirt priced at RM99. It has a casual Korean outfit appeal to it and looks very classy, especially with the retro belt it comes with.
To Wear: Mela Skirt
Website: Quftan Empire
6. PIECESBYRAEESA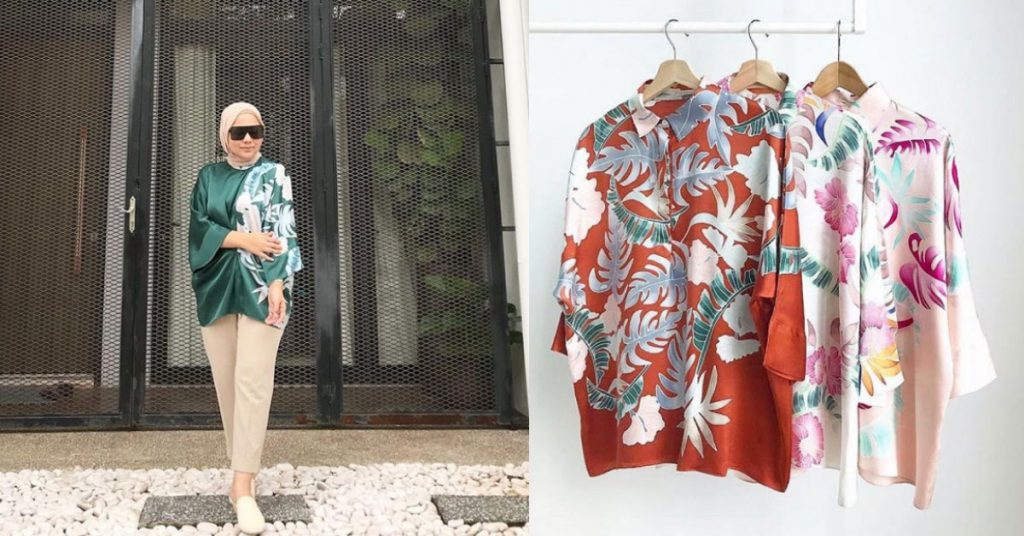 PIECESBYRAEESA is another e-store on this list which offers handpainted and customised batik pieces. What's cool about their design is the unpredictability of it. Where baju kurungs tend to have a repetitive pattern all throughout the outfit, PIECESBYRAEESA's designs are more abstract.
The Rossa top is an airy piece that comes with a subtle collar for a more polished look.
To Wear: Rossa Top
Website: PIECESBYRAEESA
7. Cakenis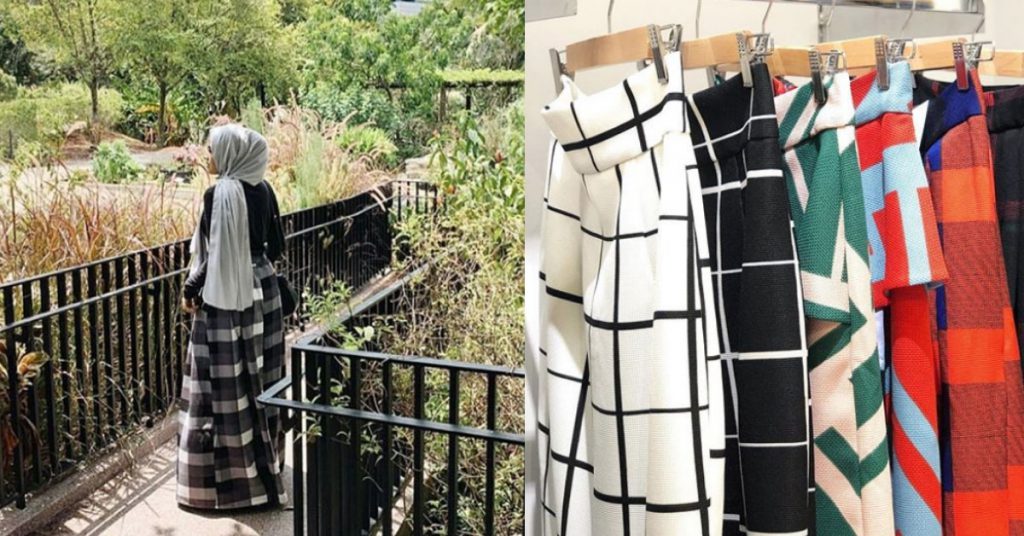 Cakenis, like their name suggests, is a local e-store with outfit collections named after cakes. There's the Batik Cake collection and the Moth Cake collection for starters.
The Cakenis Molly Skirt is a songket-like long skirt that when paired with a long top, actually looks like a baju kurung, but with a twist. Unfortunately, the Molly Skirt is no longer being stocked and all remaining pieces are being sold on Fashion Valet.
On the plus side, if you were to get your hands on this, you'll likely be one of the few Malaysians to own it.
To Wear: Cakenis Molly Skirt
Website: Cakenis
8. ManislyManis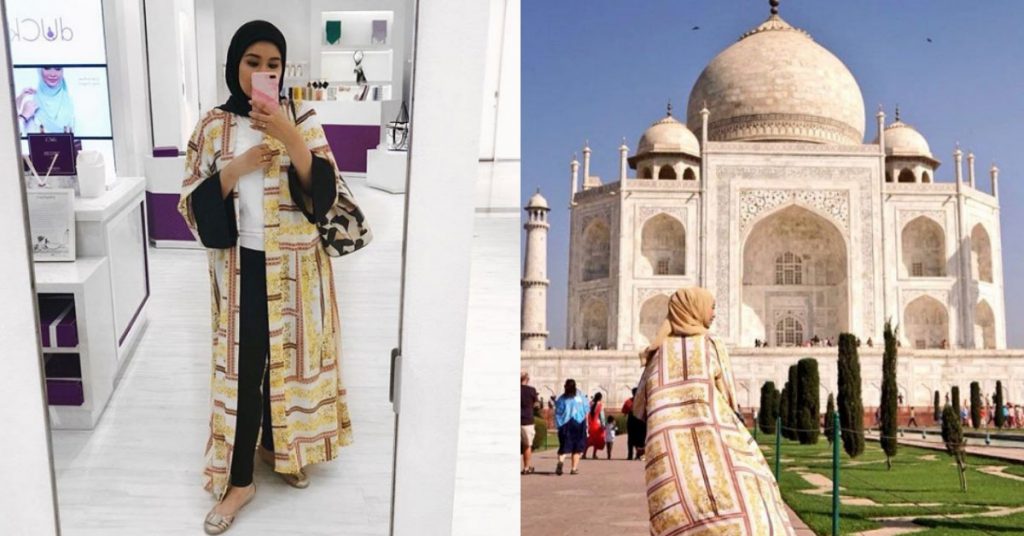 ManislyManis' designs doesn't get any sweeter than their moniker. This e-store provides worldwide shipping so you can be matchy matchy with your bestie who's halfway across the world.
Known for their abayas, these floor-length cardigans are lightweight and airy and ideal as part of your travel outfit. Priced at RM230, they are also easy to pack into your suitcase, considering how the material is thin and light.
To Wear: The Printed Abaya Collection
Website: ManislyManis
Feature Image Credit: Quftan Empire, EIGHTY ONE