Recently, the DiscoverKL team was invited to have a shot at drifting go-karts at Blastacars Malaysia, which is located on the 5th floor of Sungei Wang Plaza.
Some of us had a hard time getting to the location as the layout of the mall is quite confusing.
Tip: You just have to go up the escalators until you see the hawker center on the 4th floor – Blastacars is located just one floor above it, best part is it's indoors!
When we arrived, we were greeted with the sight of colourful karts and also two professional drifters who actually drift for a living—Leona Chin and BullZai. They were our instructors for the day.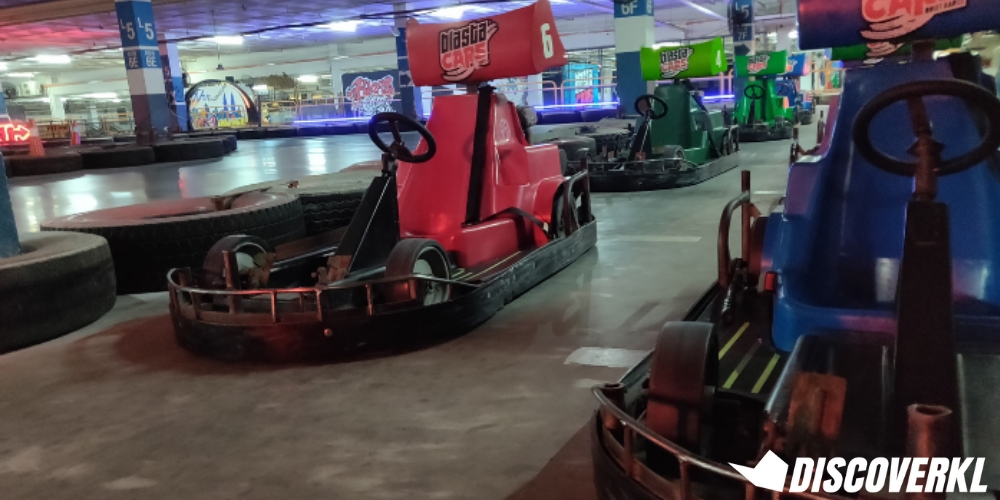 Our team of 11 split up into two groups as only 8 people can have a go on the course at any given time. Before we got our hands on the steering wheel of the go-karts, we were ushered into a room for a video briefing about the do's and don'ts of the sport. Don't worry, you won't need to take down notes as I'll sum it up for you.
Just drive safe and don't hit any barriers (or anyone!) while driving. Although the cars are built to absorb impact, you're encouraged to avoid hitting anything when you're on the tracks. In fact, the Blastacars team keeps a close watch on the drivers and if you're found to be recklessly hitting other drivers or barriers, your go kart's speed will automatically be reduced. This is to ensure that you'll be a safe and responsible driver on the tracks.
After another short briefing with our instructors, we were then given the go ahead to begin go-karting. Just put on your helmet, wear your gloves and of course your seatbelt, and you're ready to go.
Leona's pro-tip: Although there is a brake pedal, you won't need to use it during drifting as it's all about controlling the throttle and getting a feel of how the kart works.
Also, be sure to make your turn before you approach it. For instance, if you know that you're bound for a right turn up ahead, turn your steering wheel in that direction prior to that. This will give your go kart time to make the sharp right turn round the bend. Your body will also be thrown to the opposite side (in this case, to the left) due to the force of impact. It won't hurt, but just be ready for it.
Although it sounds simple enough in theory, it really isn't when you're actually giving it a go.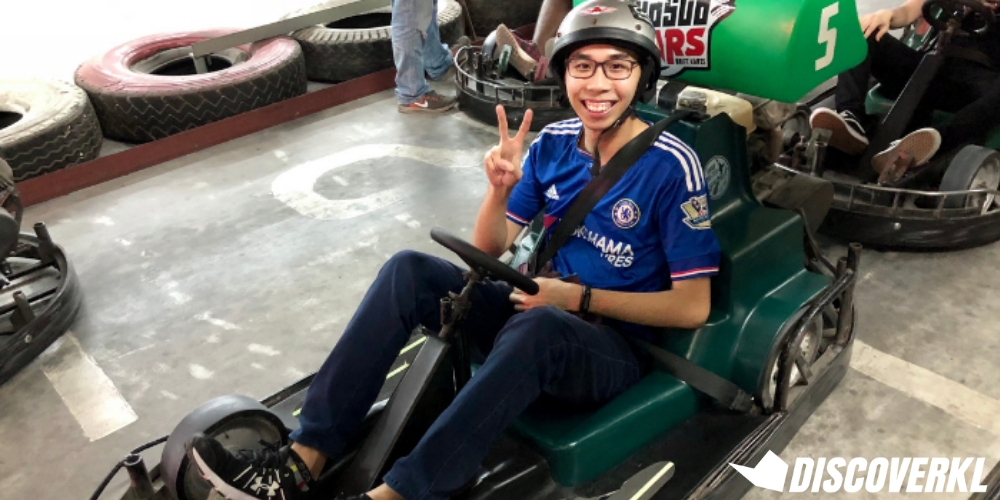 The first round of go karting lasted around 10 rounds or so (I had so much fun that I lost count), and I crashed into one of my colleagues, Iylia once and the barrier a few times. Although the entire point of Blastacars is to be able to drift a go-kart, the first round was actually more for us to get a feel of the track and to feel at home in the kart itself.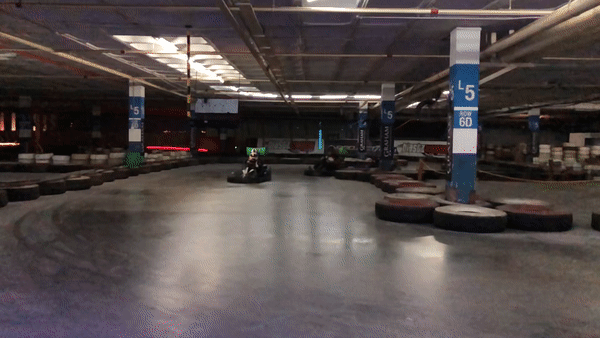 After completing our first warm up round, we were more confident of our abilities and proceeded to go all out with the drifting.
The last round was a time attack round where both teams go against each other to find out who has the best overall score. Do note that each members' best lap will be averaged out.
We found it wise to strategise our formations and since our instructor Leona joined us for this round, we placed ourselves behind her (from fastest to slowest). This is so that the slower ones don't block others on the track.
While I wanted to get the best time, at the same time I wanted to drift all the way as I've finally gotten the hang of it.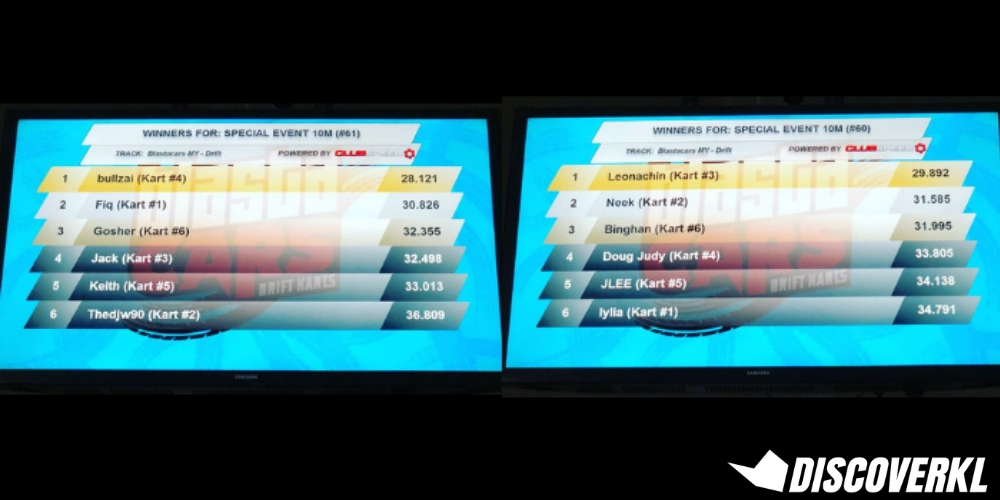 At the end of the time attack round, while we all had fun and were dripping in sweat, we still wanted to know which team had the best timing and sadly, we didn't win as we were behind by just a bit.
Even so, we were thrilled as we had the chance to drift with the pros and actually try drifting as this is not something you'd be able to do on a daily basis. It's also not everyday that you'll have drift legends like Leona and Bullzai give you pointers on how to ace behind the wheel.
Naturally, our team left the race tracks on a high note and some of us even planned to come back again because we craved the adrenaline rush we felt that evening.
Just a tip, when you're driving back home, it'll feel super odd as you're used to the tough steering wheel of the go-kart. So definitely go easy on your own car steering wheel as it will feel very smooth.
Also, please don't go drifting with your own car. Admittedly, I was tempted to do so but I'd save my next drifting adventure for a future round at Blastacars.
If you're keen to give it a go, Blastacars has 3 levels available regardless of how much experience you have behind the wheel. There's the Novice level for beginners, Advanced level for intermediates, and Pros for who else but the pros themselves. Do note that you would require a black card (which will be given to you) in order to drive at this level.
Prices range between RM60-RM100 and each round lasts approximately 10 minutes.
Blastacars Malaysia
Hours: 10am-12am, daily
Address: Sungei Wang Plaza (5th Floor), Kuala Lumpur
Website: Blastacars Malaysia
Tel: 012-887 8485