This year's royal wedding of Prince Harry to American sweetheart Meghan Markle was certainly the talk of the town.
If you didn't already know, Harry and Meghan broke from tradition to select a spring-inspired cake covered in buttercream and it was decorated with fresh flowers. And it wasn't just any ol' cake! It was a lemon elderflower cake.
Sounds delicious, doesn't it?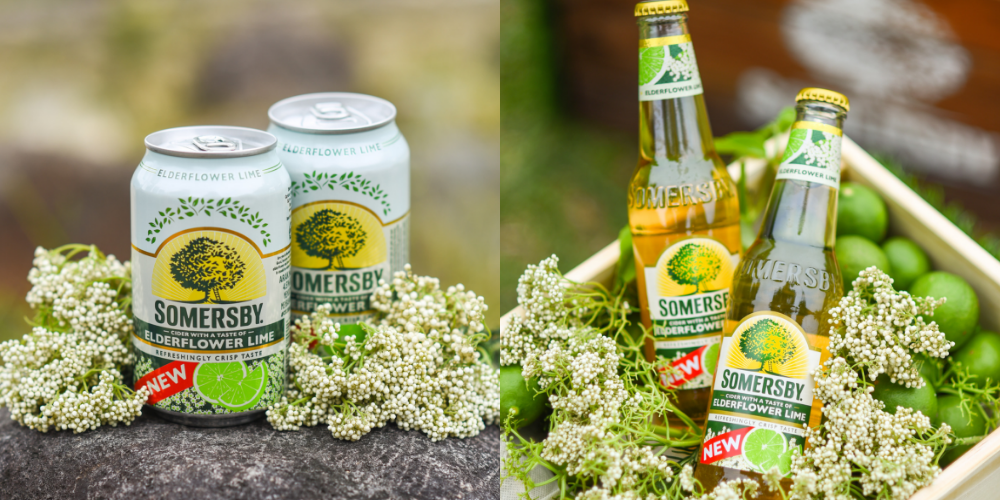 But the royal couple weren't the only ones who latched on to the elderflower concept.
Somersby Malaysia has also launched a brand new cider with the same floral notes. It's the Somersby Elderflower Lime cider.
Elderflowers are small, starry-shaped white flowers. You'd find that it only blooms during the summer time in Europe, Africa and SouthWest Asia.
It's also known to be commonly used in cordials and desserts for its fragrant taste and aroma, as well as traditional medicines for its natural and therapeutic properties.
Such a small flower, but definitely a powerful one that packs a punch!
Living up to its name, with a twist of lime, the cider has a pleasant floral aroma that we'd be familiar with as we grew up with all sorts of floral drinks such as jasmine and chrysanthemum tea.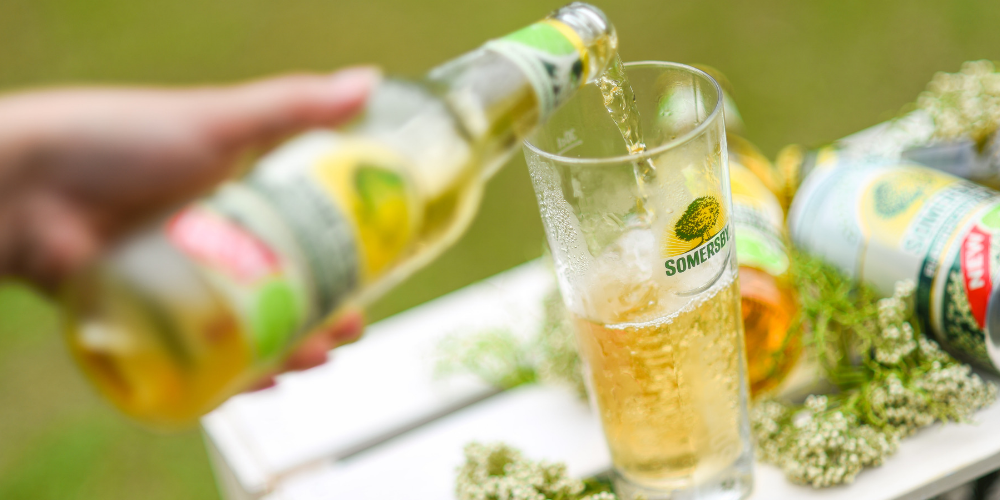 The cider which has an alcohol content of 4.5% incorporates lime for a zesty twist that is unlike any other cider. It has just the right balance of sweet and sour.
That makes it the perfect drink to pair with any meal to enjoy with friends and absolutely suitable for consumption during any occasion.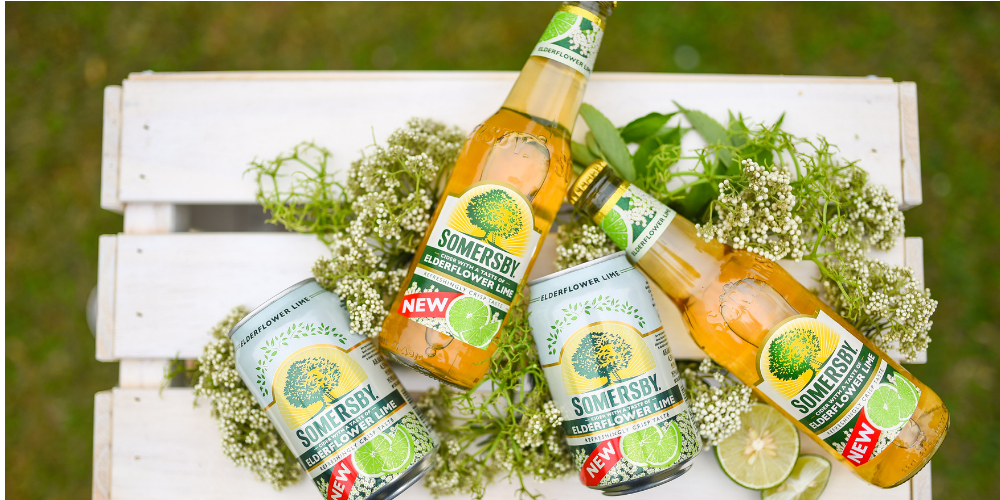 If you want to have a go at it yourself, you can buy any Somersby 4-can or 4-bottle pack and get 1 can of elderflower lime for absolutely FREE in major hypermarkets and supermarkets.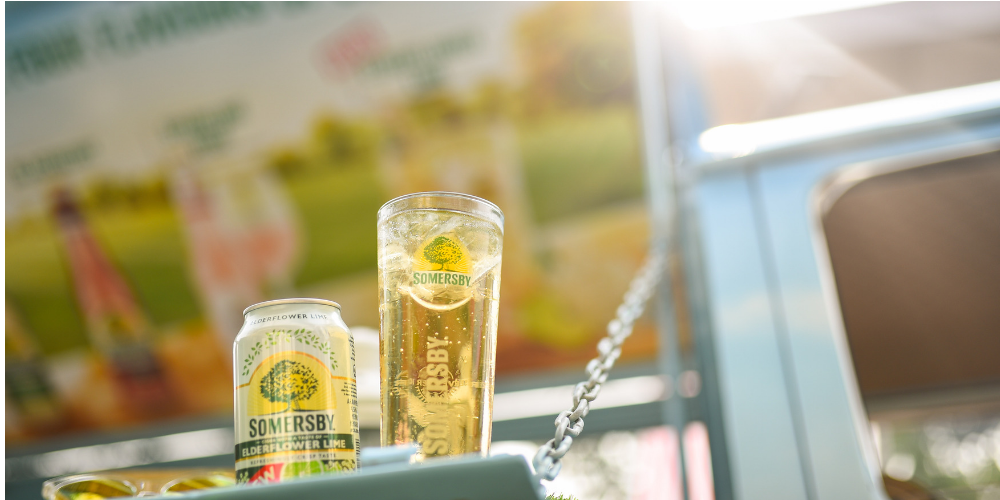 Though, if you are down for a challenge, you can keep an eye out for the iconic Somersby Kombi vans to try out a free sample of the invigorating beverage.
Check out Somersby Malaysia's Facebook page for the complete list of Kombi van whereabouts!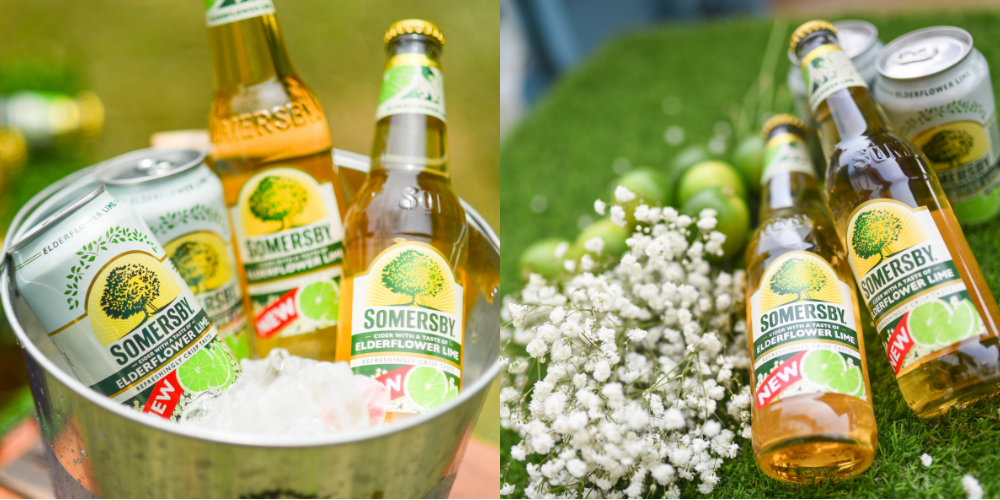 On top of that, you can also enjoy the Somersby Elderflower Lime beverages at 100 participating F&B outlets in Malaysia, from September 1 to October 31, alongside special food promotions.
Tip: one restaurant you should check out that has absolutely delicious Baby Back Ribs would be Morganfields, and it coincidentally pairs perfectly with the thirst-quenching drink.
You can also opt to purchase the drinks online, what more with Somersby's exclusive offer. A variety pack with a mixture of 4 Somersby cider flavours (Blackberry, Apple, Elderflower and Sparkling Rosé) worth RM50 can be purchased from Winetalk at only RM35.
So what are you waiting for? Head to the nearest store and try out the Somersby Elderflower Lime yourself and tell us what you think!
For more details, visit:
Somersby's Facebook: https://web.facebook.com/SomersbyMy/
Somersby's Instagram: https://www.instagram.com/somersbymy/?hl=en
This article was written in collaboration with Somersby Malaysia.