After a long wait, Tiffin Food Court has finally unveiled its new home this year.
The team at DiscoverKL dropped by to savour all the fun and food from over 50 vendors around the nation and here's a sneak peek at week 1 of Tiffin Food Court.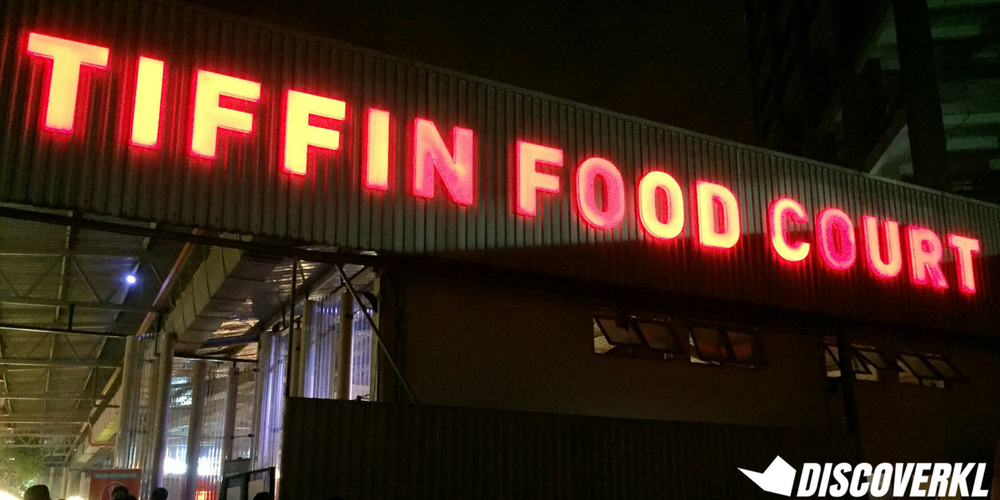 Located behind The Gasket Alley, the event certainly brought delight to our tastebuds, especially with its modern spin on Malaysian favourites.
From tacos, pizzas to fresh oysters and many more splendid foods, Tiffin Food Court is where you want to be spotted at anytime from now till October 21!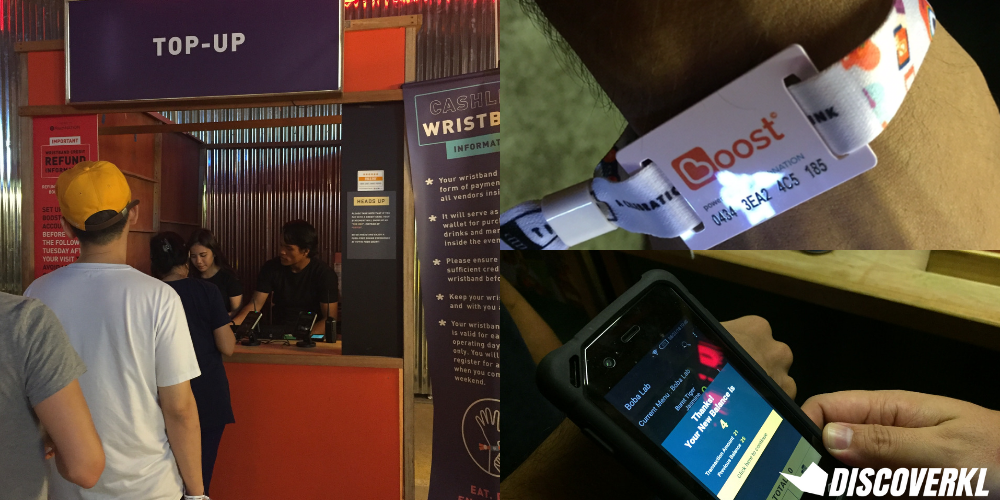 Being a cashless event, you can skip the queues by pre-registering online to collect your wristbands immediately once you've arrived. All you'll have to do is head straight to the top-up counter to top up as much or as little as you want – there's no minimum amount.
Once you've topped up your wristband, you're good to go to make payments through the wristbands. Merchants will scan your wristbands in order to finalise the purchase.
Do note that any amount left in your wristband should be finished within the weekend, prior to the next Tiffin Food Court installment (there are new installments each week till October 21). Any amount remaining will be transferred straight to your Boost app.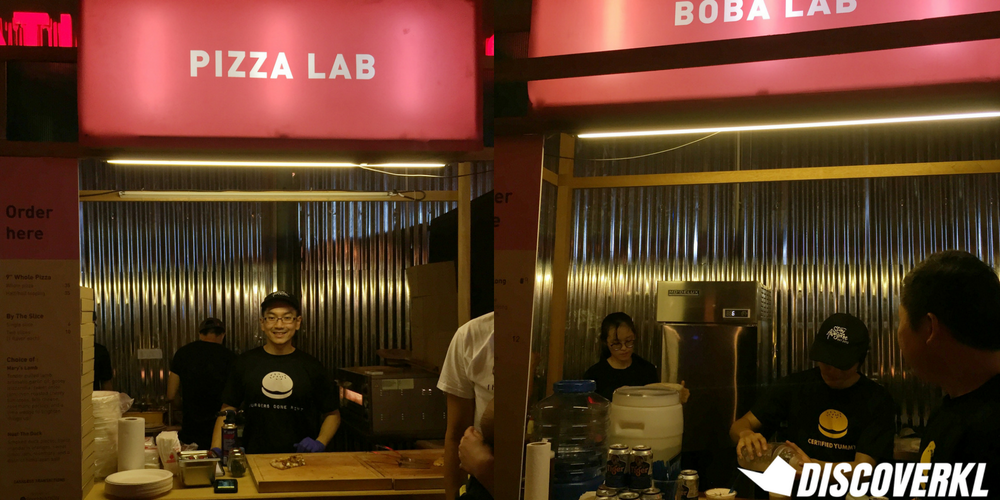 For the first week preview, Tiffin Food Court featured 14 vendors alongside a special debut from homegrown burger brand, myBurgerLab. Here for just the Merdeka weekend, they showcased an exclusive premier of their latest 'baby': Pizza Lab and Boba Lab.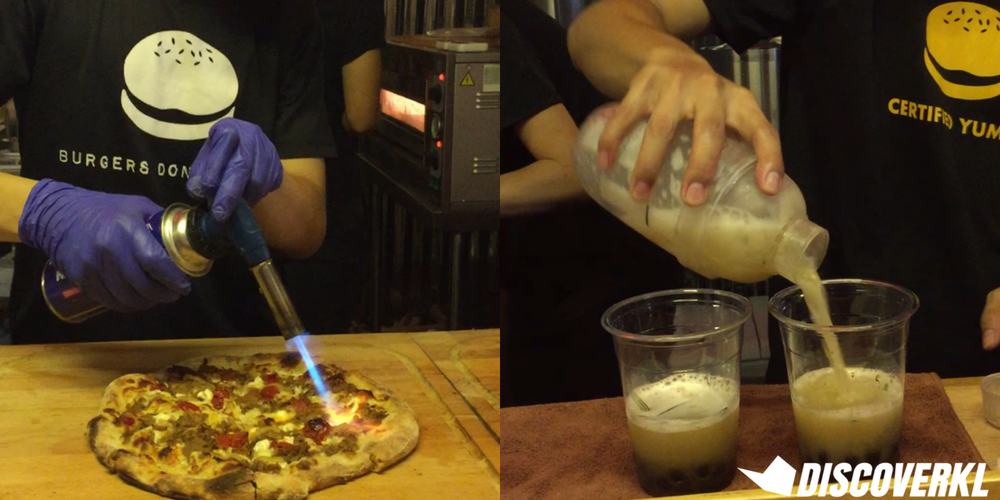 It was absolutely tempting as we watched them blowtorch the cheese on the pizza, as well as making the boba drinks right in front of us. We couldn't wait to get our hands on em'!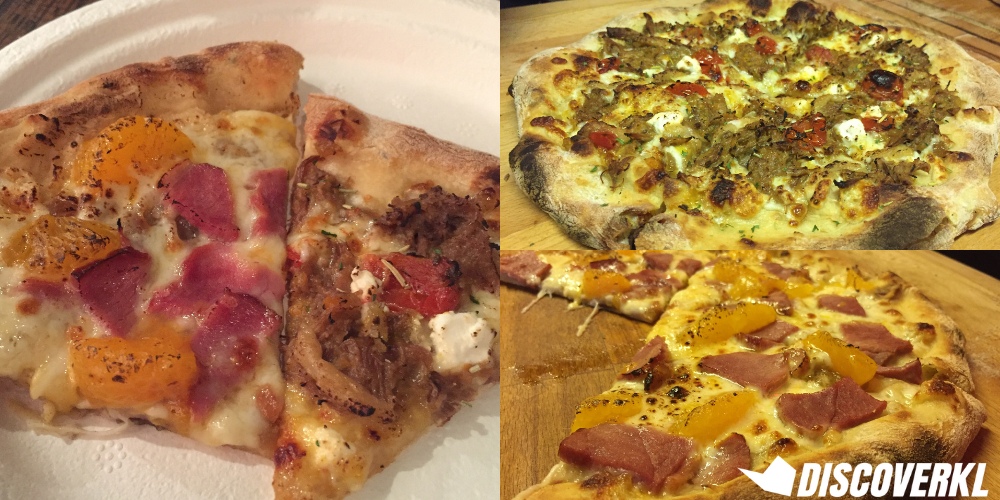 Pizza Lab debuted two kinds of pizzas: Huat The Duck (RM6 per slice) and Mary's Lamb (RM6 per slice).
Huat The Duck is basically smoked duck pieces with torched mandarin oranges, sweet onion jam, rosemary, and a dash of himalayan salt. Truly a personal fave. Who would ever imagine that duck and mandarin oranges could go so well together? 🍕🦆🧀🍊
It is like another version of the chicken and pineapple pizza. It may be an odd combo, but you have to try it before you can judge!
We went on to the next pizza which was the Mary's Lamb. It featured tender pulled lamb, with aromatic garlic oil, gooey mozzarella, sweet onion jam, oven roasted cherry tomatoes, feta cheese, rosemary, parsley, and a lime wedge to brighten things up and add some zest. A cheesy delight with a hint of herbs and citrus.
myBurgerLab is absolutely innovative with their creations, and these pizzas are one of them, as well. Combining ingredients that has never been used before, and turning it into a pizza? If anyone can do it, it would be these guys! A pantastic experience, and we are glad we managed to snag some up before it all ran out!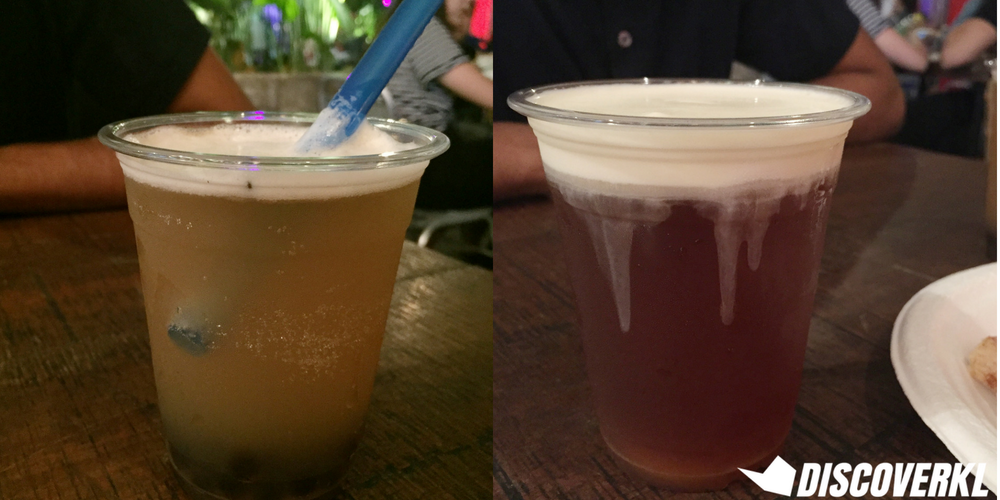 Next up would be some bubble-licious treats by none other than the myBurgerLab guys, as well. Renyi, the founder of myBurgerLab was there taking up orders and entertaining everyone that came by the booth, making them feel welcome. He mentioned that both him and the team wanted an alcoholic boba that is different, hence the idea.
We tried one of each off the menu, and it was not a letdown, at all.
Again, reading the menu would make your eyes pop, as you wonder to yourself: how does cheese and tea go together? But with just one sip, the Roasted Oolong Cheese Tea (RM9) gives a good layer of creaminess from the cheese and the roasted oolong tea certainly pairs well together. Who'd thought right? 😱😍
Moving on to their next crafty creation, we had the Burnt Tiger Jasmine (RM12). It is made by shaking tea with some burnt rosemary to infuse the smokiness and the rosemary altogether in the drink. And at the bottom, you'd find some sweet boba all topped with some beer – a great drink for a casual night out. Are you drinking beer? Are you drinking tea? We'll never know! 🍻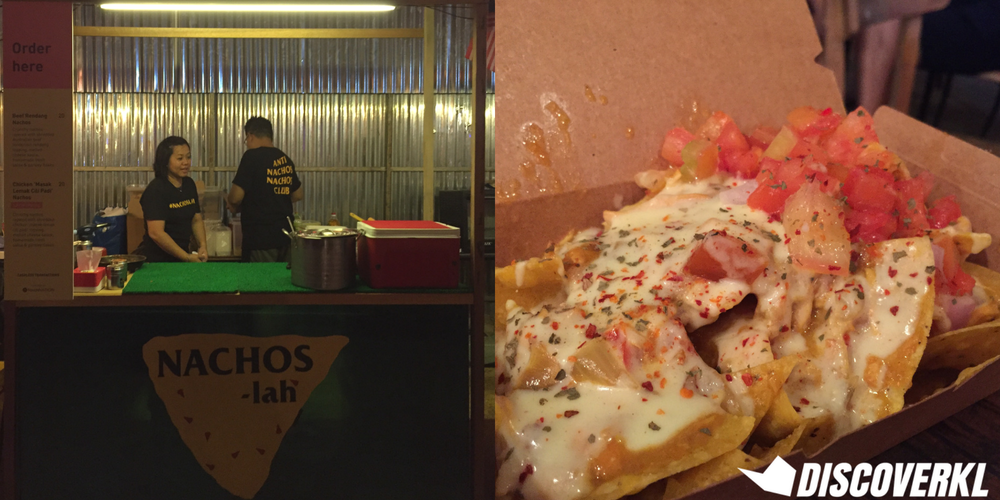 We wanted something crunchy to munch on, and that's where we stumbled upon Nachoslah. They had two kinds of topping that night, but in regards to their suggestions, we went with the Chicken Masak Lemak Cili Padi Nachos (RM20). Filled with plenty of crunchy nachos layered with shredded chicken masak lemak cili padi topping, melted cheese sauce, homemade fresh salsa and parsley flakes. If you wanted something spicy, then the chicken would be the best choice.
As for the other option, it was the Beef Rendang Nachos (RM20). It had a solid amount of crunchy nachos layered with shredded Australian beef tenderloin rendang topping, melted cheese sauce, homemade salsa and parsley flakes. We didn't try it although we're pretty sure it'd be just as good as the previous one.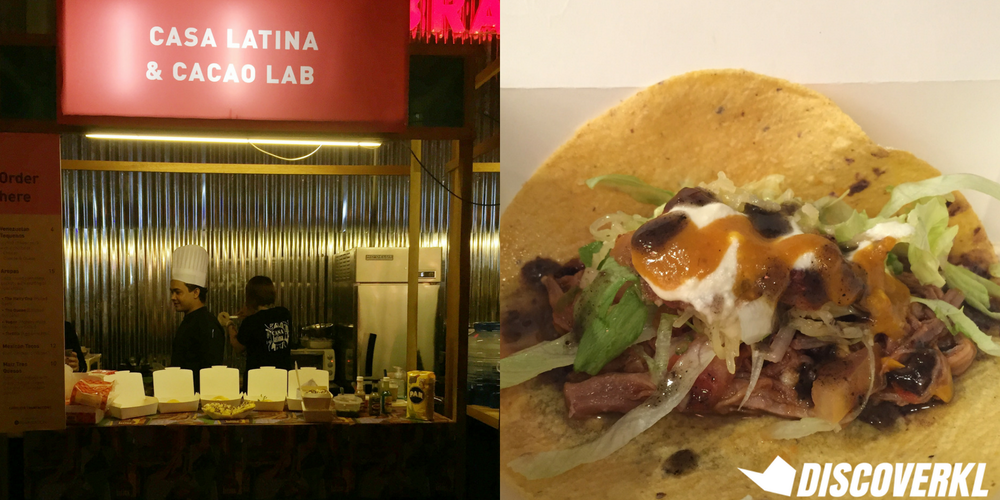 We even tried Casa Latina & Cacao Lab's Beef Taco (RM12) that was quite juicy, and delectable. The beef was absolutely tender and moist, topped with some lettuce, tomatoes and sauces. 🌮
However the only downfall for this dish would be the taco shell. It wasn't as crispy as it should be, which was quite a letdown despite the punch of flavours from the filling.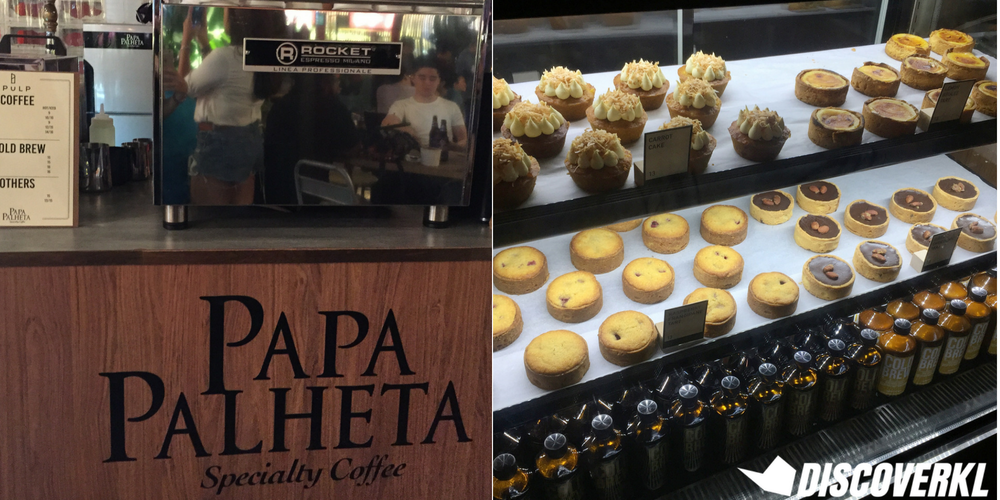 Also, if you ever want to fulfill your sweet tooth cravings – you can drop by PULP By Papa Palheta and enjoy a fair share of their Carrot Cake (RM13), Raspberry Frangipane Tart (RM13), Dark Chocolate Tart (RM13) and Lemon Brulee Tart (RM13). And pair that with their famous Cold Brew ranging from the Nitro or Black (RM15) to White or Red (RM16).
What's even better than fresh oysters? It is when you get to pair them up with 4 kinds of wine of your choice! At Boozeat, the oysters are shipped directly from the US, and you can get a choice of one (RM9) or six (RM50) oysters which we found to be quite a reasonable amount.
Altogether, we were quite satisfied with what we saw and had at Tiffin Food Court, and supposedly it was worth the long wait.
Do swing by if you are ever around the area, and take note that the overall mix of chefs and vendors will change each week. So watch out for the weekly lineups on their website and plan out your food adventures with other foodies!

Tiffin Food Court
Date: August 30-October 21
Hours: 5pm-late, Thursdays-Sundays
Address: Lot 15, Jalan 13/6, Seksyen 13, Petaling Jaya. (behind The Gasket Alley)
Website: Tiffin Food Court