Shugatori Dessert Café is known for their creative innovations, and when it comes to desserts, they never fail to impress. Located at the busy area of Damansara Uptown, Shugatori has been around since October 2016. In fact, the team hosted us during their early days and we were recently back for their mermaid desserts.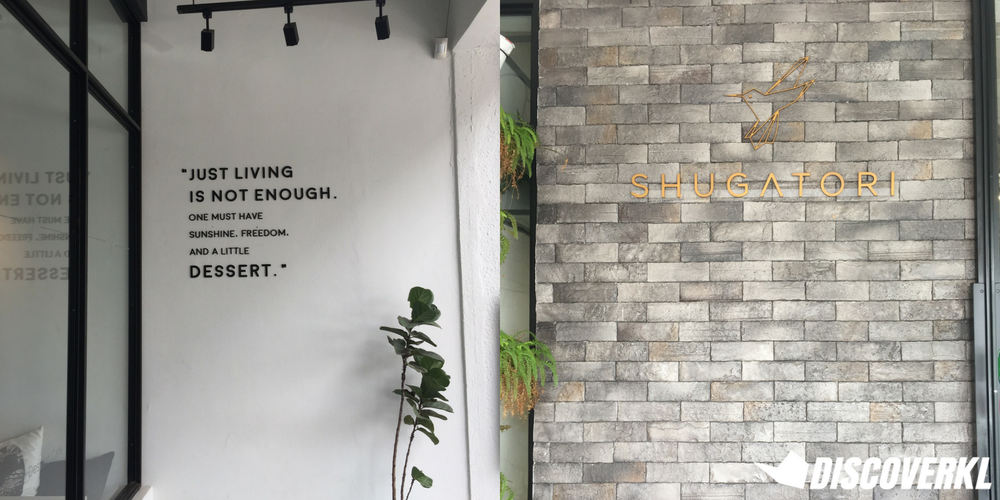 Upon entering the café, you'd be greeted by an inspirational quote: Just living is not enough. One must have sunshine, freedom, and a little dessert – and we here at DiscoverKL, can't agree more.
With their logo of a hummingbird plastered on the brick walls, it definitely brings no surprise what the team behind this creative establishment can come up with. As hummingbirds always seek the sweetest nectar in all of the land, it teaches us to always find the best in each day. And that is such a good value to put to practice.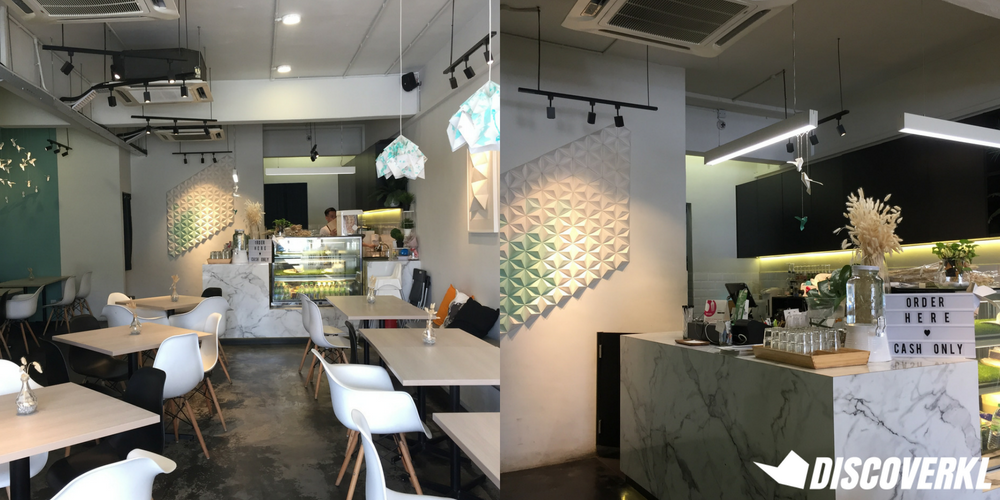 The café is extremely insta-worthy, with different styles in each nook and corner of the spot.
Almost guaranteeing the perfect backdrop for your IG pics, this spot is designed and decorated precisely with props of either a tropical vibe, a turquoise wall with a flock of origami birds hanging from the ceiling or some artsy wall design that is over the top.
An aesthetic ambiance alongside dreamy desserts? This is definitely a haven for every sweet tooth out there.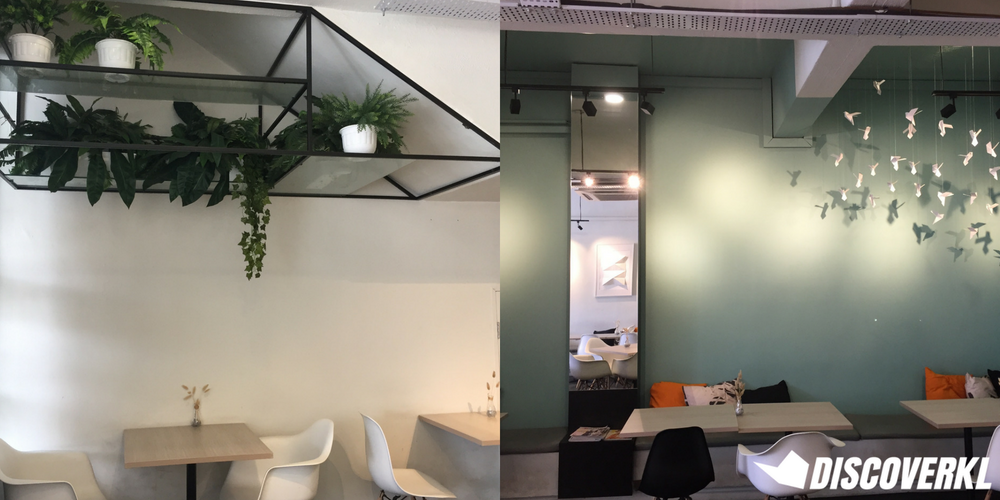 The DiscoverKL team dropped by on a Thursday afternoon just as the baristas and staff were setting up for the day. Within an hour, the space was packed with folks who were out for a lovely weekday afternoon.
What intrigued me the most is that dessert cafés like this usually caters to sweet tooths ranging from high school goers up to young adults. With that being said, Shugatori does step out from that demographic bubble as we witnessed three generations within the store.
At one end, we could see a group of aunties and uncles having a good laugh between themselves, sharing stories. Across from them was a mother with her 2 little kids asking if they could have some ice cream (of course their mom obliged). Then, walking into the store was a group of college boys.
However, with that being said, the volume within the space can get quite loud when it is packed with customers. If you're looking for a chilled eatery with hardly a soul, this isn't it. But we did enjoy the occasional laughter and chatter in the background so that worked in our favour.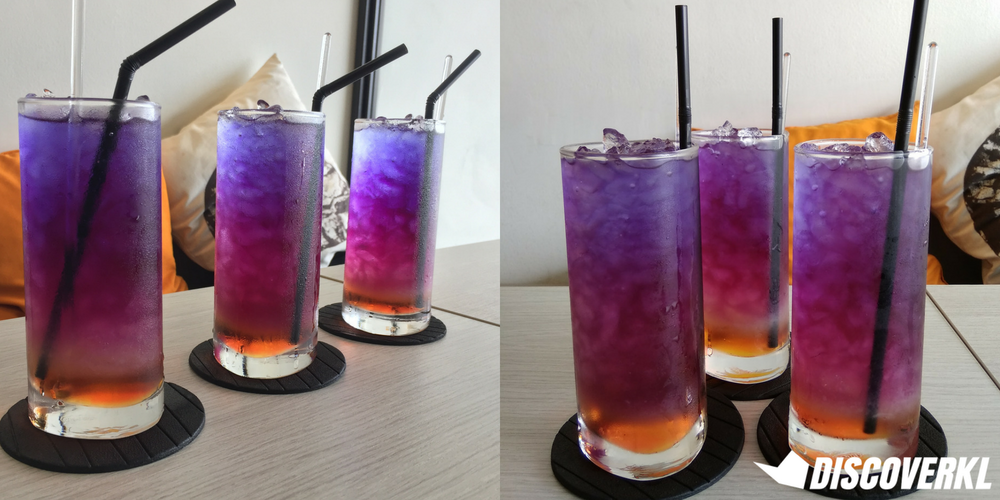 First up was the refreshing Shooting Star (RM16) that consists of peach, mango, lemonade and rose. At first glance, the drink looks like it came straight out of a galaxy, what with its unique ombre colours.
It was absolutely flavoursome as it was filled with citrusy flavours that certainly complemented the sweet desserts we would soon enjoy.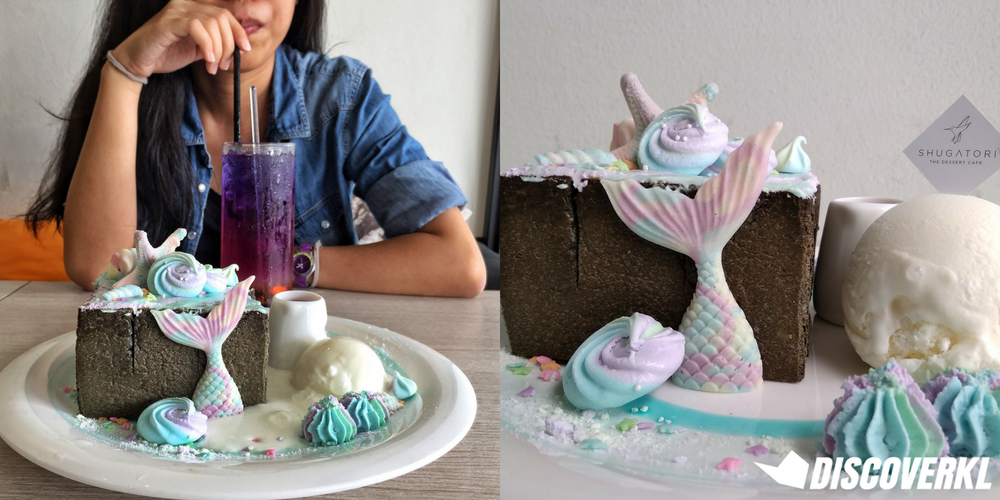 Moving on, the dessert we were finally waiting for – the St. Mermaid Shibuya Toast (RM27.90).
This buttery charcoal toast is topped with blueberry lemon cream cheese, seashell meringue crisps, marshmallow, a scoop of vanilla ice cream and a mermaid tail made out of white chocolate.
On the side, we had a creamy blueberry sauce that we doused over the dreamy dessert. My personal opinion is that this mountain of hard charcoal bread could be a little softer in the middle. It's such a pity that the texture was not what we had in mind for a toast, considering how the overall flavours were actually outstanding.
Every element on the plate had a balance between the acidity and sweetness to it which I think was pretty smart. I'd give this dish 8/10!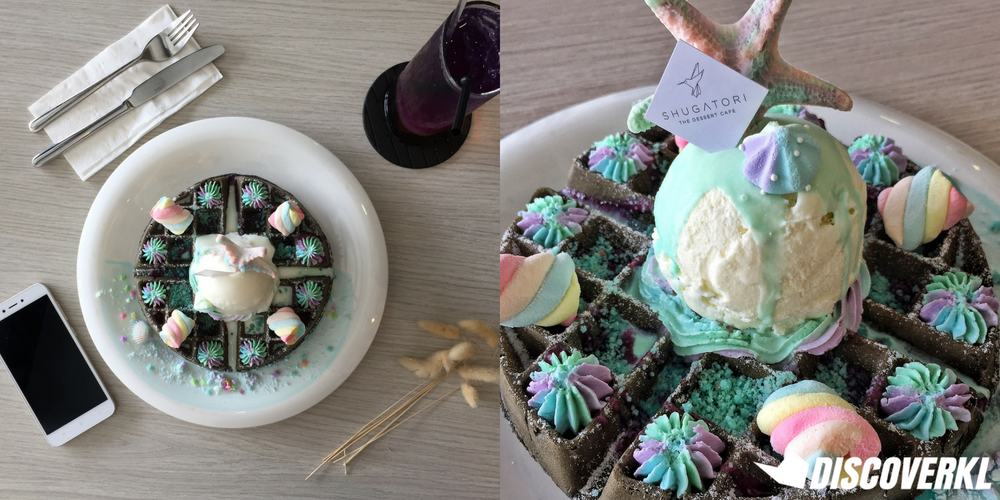 If you are not digging the toast version of the mermaid dessert, then Atlantis (RM25.90) should be your go-to. This is certainly the dessert-of-the-day for me as the charcoal waffle was absolutely thick and fluffy as you cut through it.
With the blueberry lemon cream cheese, it certainly gave the right punch of acidity for extra flavours on your palate. Although even without it, I am pretty sure it would still be a hit.
Plus, the sweetness wasn't too overpowering which makes every element on the plate a burst of flavours with each mouthful. An absolute delectable treat for your tastebuds. 😉
The ambiance, and the desserts were exceptionally good and I would certainly come back for the Shooting Star and Atlantis, hands down. The minds behind Shugatori always come up with unprecedented ideas and visions, however they have executed it flawlessly. I would like to take my hat off to them, for giving me a pleasant dessert memory to remember.

Shugatori Dessert Café
Hours: Tuesdays-Thursdays: 2pm-11.30pm, Fridays: 2pm-12am, Saturdays: 12pm-12am, Sundays: 12pm-11.30pm, (Closed on Mondays)
Address: No. 95G, Ground Floor, Jalan SS21/1A, Damansara Utama
Website: Shugatori Dessert Café
Tel: 016-295 3277