Candle options are aplenty in Malaysia.
From Bath & Body Works and Yankee Candle for more premium burns, to even Daiso and homegrown hypermarkets for affordable candles, you can take your pick.
But we bet that you've never burnt a rambutan-scented candle before!
Wax Wick Wonder is a homegrown brand with hand poured soy candles made purely from soy wax and essential oils.
Signature scents include jasmine, frangipani, lemongrass, coconut, vanilla, cinnamon, lavender, rose, pandan and rambutan.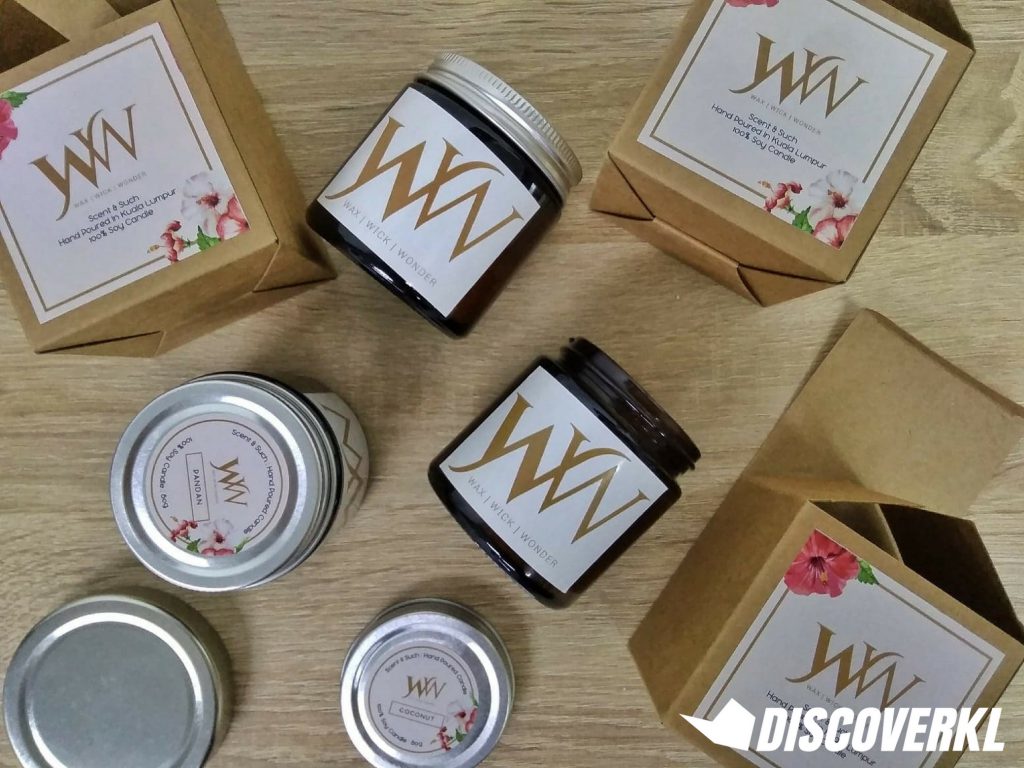 The brand is run by full-time music student Alya and mom Esuriyanti, who is also working a regular 9-5 job.
Their pet project began when Alya was looking for a job after SPM but was unsuccessful. Her mother then encouraged her to pick up some business skills by starting the candle-making venture.
It helped that the pair are candle addicts themselves.
The entire process is handled in the family kitchen. Dad chips in sometimes to deliver the candle orders so it's truly a family business.
In fact, everything from the packaging to the placement of the wick is handled by the team of 2.
What started as merely a passion project for the mom and daughter soon turned into a full-fledged business when orders began pouring in via Instagram—some have even asked if they could create candles as wedding door gifts.
However, it is on a case by case basis.
Esuriyanti shared with DiscoverKL that they would always strive to fulfill orders but the team would require ample time beforehand in order to prep the candles, especially for large orders.
What sets Wax Wick Wonder apart is the fact that they are environmentally-friendly.
Because soy wax is used instead of traditional paraffin wax, there won't be any black soot upon burning—they also burn longer than traditional candles.
Although the scent is not as strong, this works in the team's favour as there are those who are looking for mildly-scented candles, rather than commercial ones which can become overwhelming for some.
As there are countless scents available for order, the team would first ask their customers which types of scents they personally prefer. This will help narrow down the scent profiles, whether it may be fruity, floral or earthy.
An upcoming scent we can look forward to is the refreshing cucumber-inspired scent which is light and fruity.
An 80g Wax Wick Wonder is priced at RM35 but you can opt for a larger one at RM55.
Wax Wick Wonder
Instagram: Wax Wick Wonder