The soft serve craze continues with wildly popular soft serve outlet Urban Artisan opening its doors in the heart of KL.
It first marked its beginnings in Penang, with 2 branches opened within the picturesque island.
Its next destination was Johor Bahru and now, Urban Artisan has officially launched their latest outlet in Klang Valley, much to the excitement of KL-ites.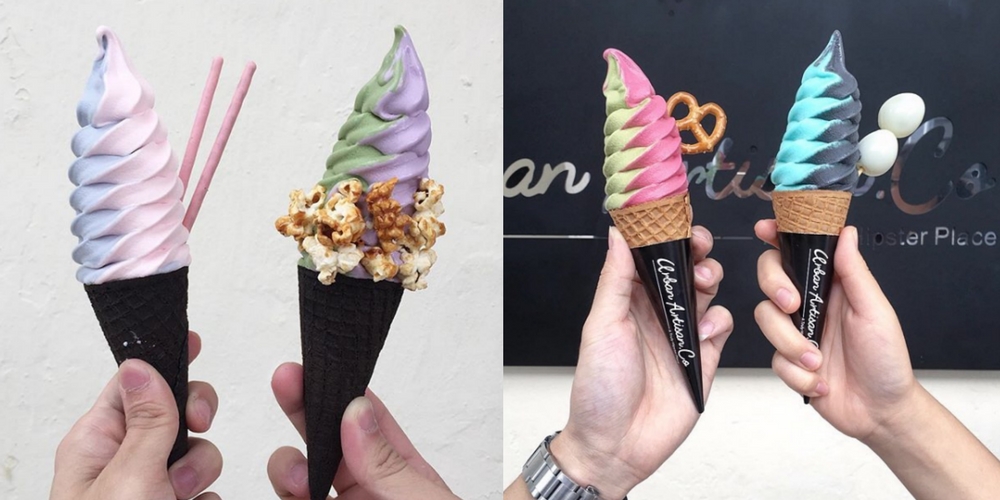 What makes Urban Artisan stand out amongst the sea of dessert houses in the city centre is its jaw dropping soft serves which are far too pretty to eat!
Most come in soft pastel shades that are soft, dreamy and unicorn-like.
Others are bold like dark magentas and metallic greys. Either way, they are truly a sight to behold and definitely worth a picture.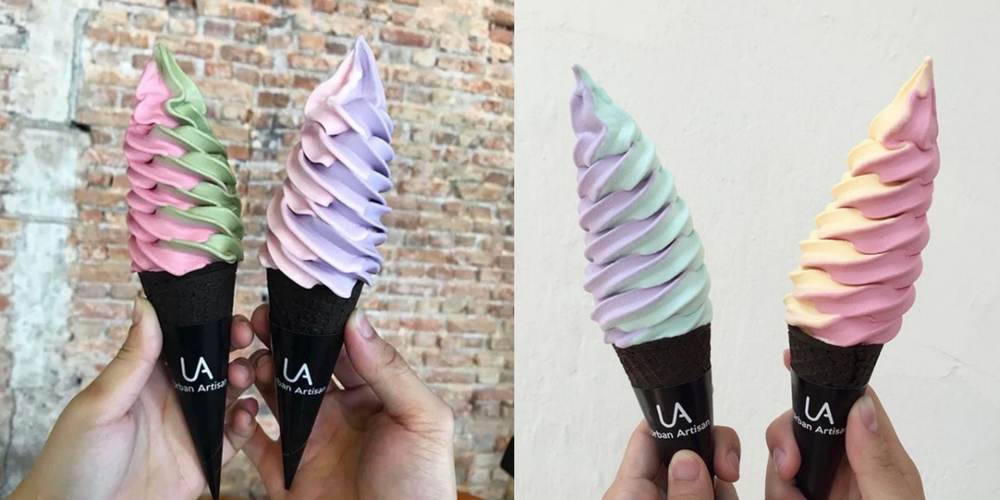 Flavour variants are seasonal but fret not, your favourite flavour might make a reappearance considering how there are so many ways that 2 flavours can be combined together.
Some of the past flavours to whet your appetite are Green Tea X Lychee, French Valrhona Cocoa X Oceanic Sea Salt, Salted Golden Egg Yolk X Coal Black Thai Coconut and Hokkaido Lavender X British Earl Grey Tea.
Opt to top your soft serve with popcorns, pretzels, biscuit bits or chocolate for an added texture to each bite.
Prices at Urban Artisan start at RM11.90 but perhaps one cone won't be enough. And when that happens, you could always order up some of Urban Artisan's other offerings, including yoghurts and waffles.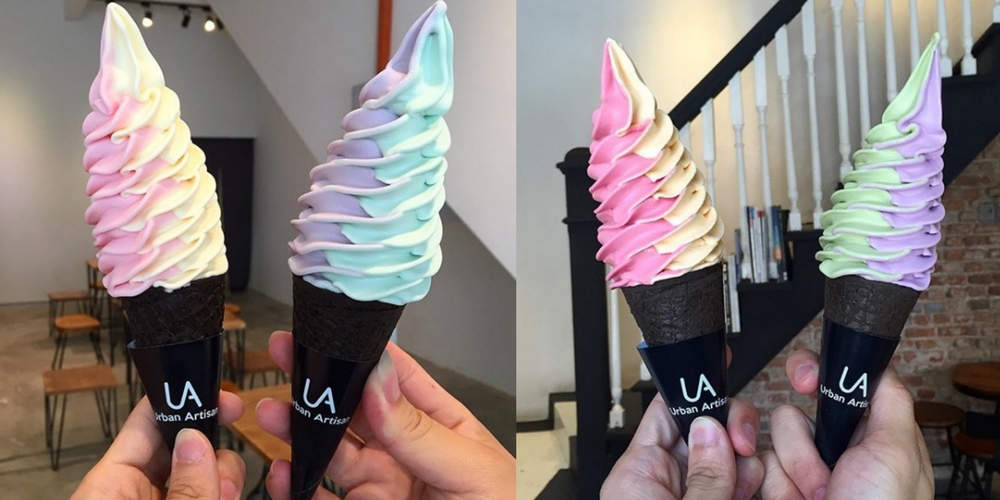 Urban Artisan KL
Hours: Sundays-Thursdays: 12pm-10pm, Fridays-Saturdays: 12pm-11pm
Address: 149, Jalan Petaling Street, Kuala Lumpur
Website: Urban Artisan KL
All Image Credit: Urban Artisan's Instagram page